What was the inspiration behind our Chip Collection?
The inspiration for our Chip Collection actually came from a new design in our Eternity Collection. We had recently designed some of our Eternity Collection pieces to include half-inch chip gemstones. While finalizing our Fall 2017 designs for release, we LOVED the half-inch gemstones so much, we decided to incorporate them into future designs! We decided that an ALL half-inch chip gemstone bracelet would be so much FUN! The ALL CHIP design would be different than our current offerings; it would be bigger and more of a statement and would really compliment our all metal pieces and #1 selling quartz cuff.
The first Chip Collection pieces were actually released in Fall 2017, under the Eternity Collection and when the ALL CHIP designs became available, the Eternity Collection chip pieces were moved and the Chip Collection was born. The ALL CHIP designs were released in late Fall/Winter 2017. The brighter, more vivid colors came that following Spring.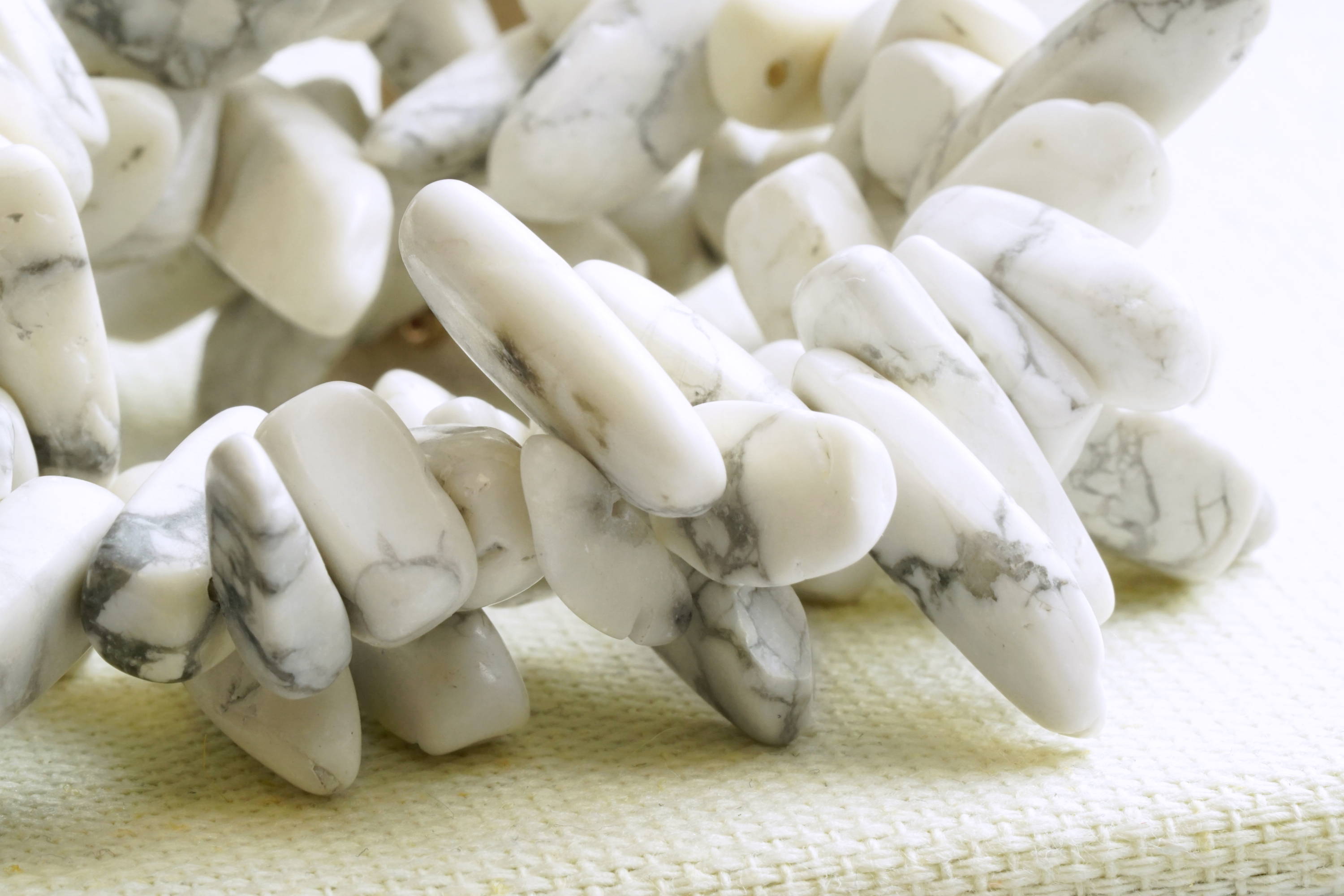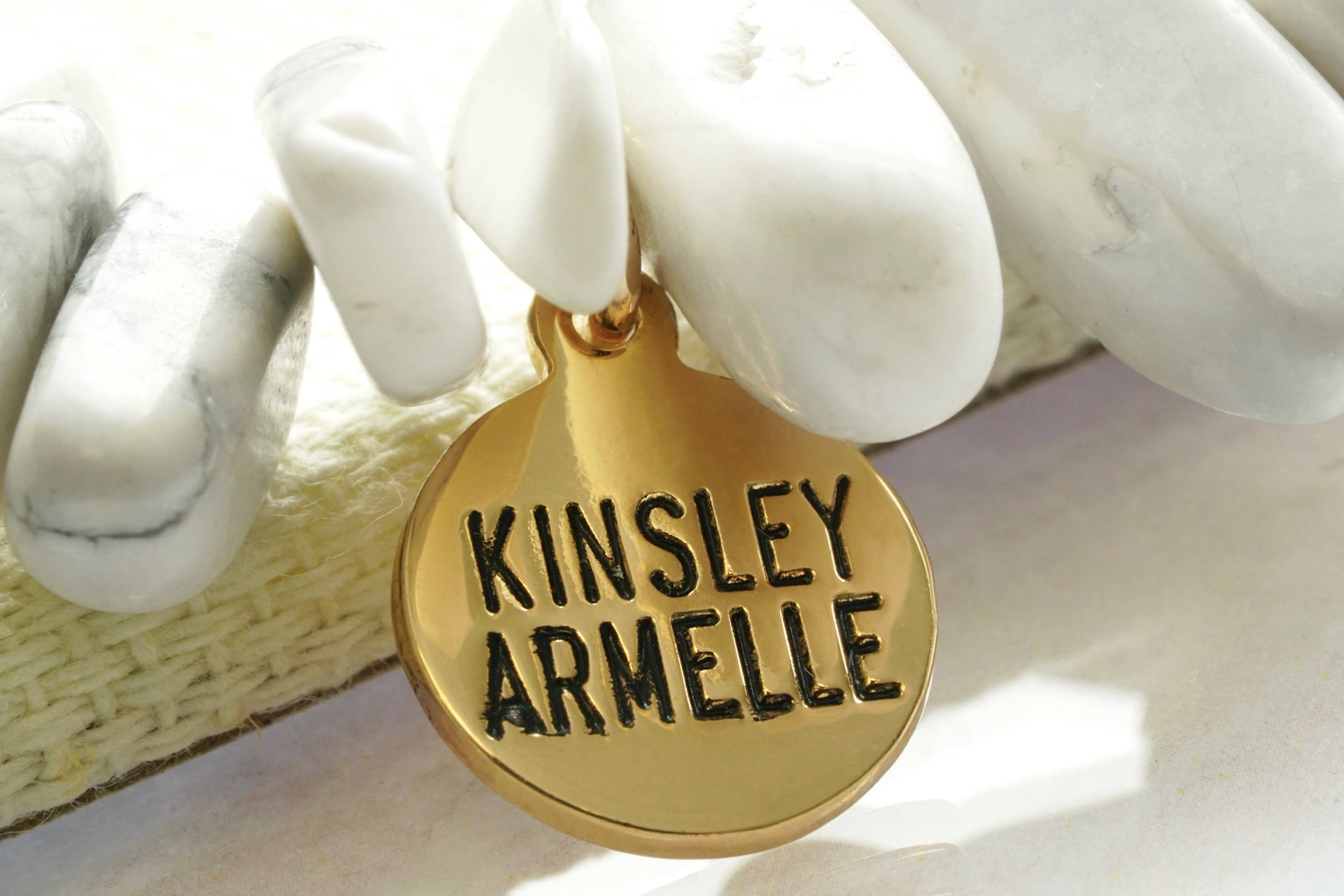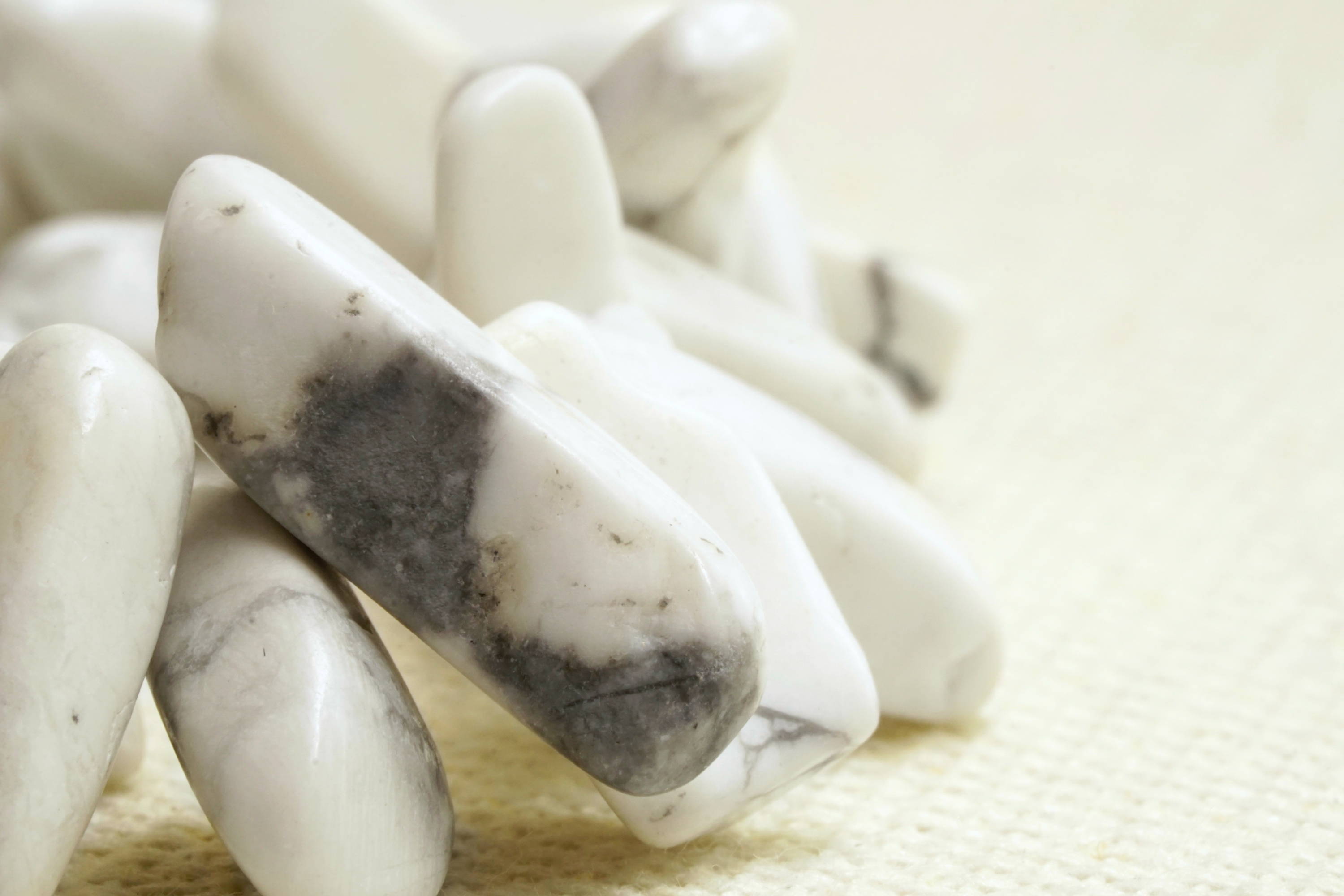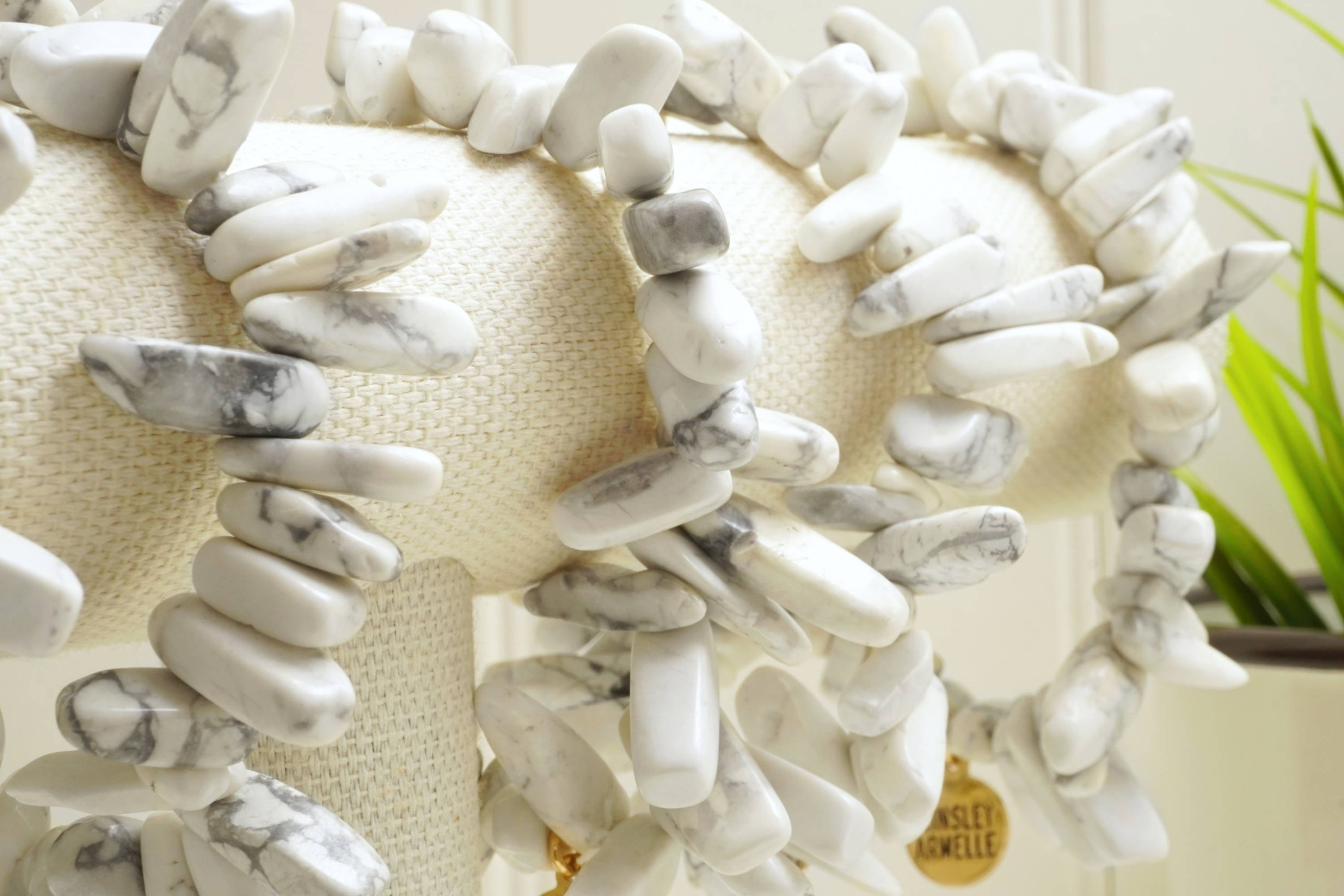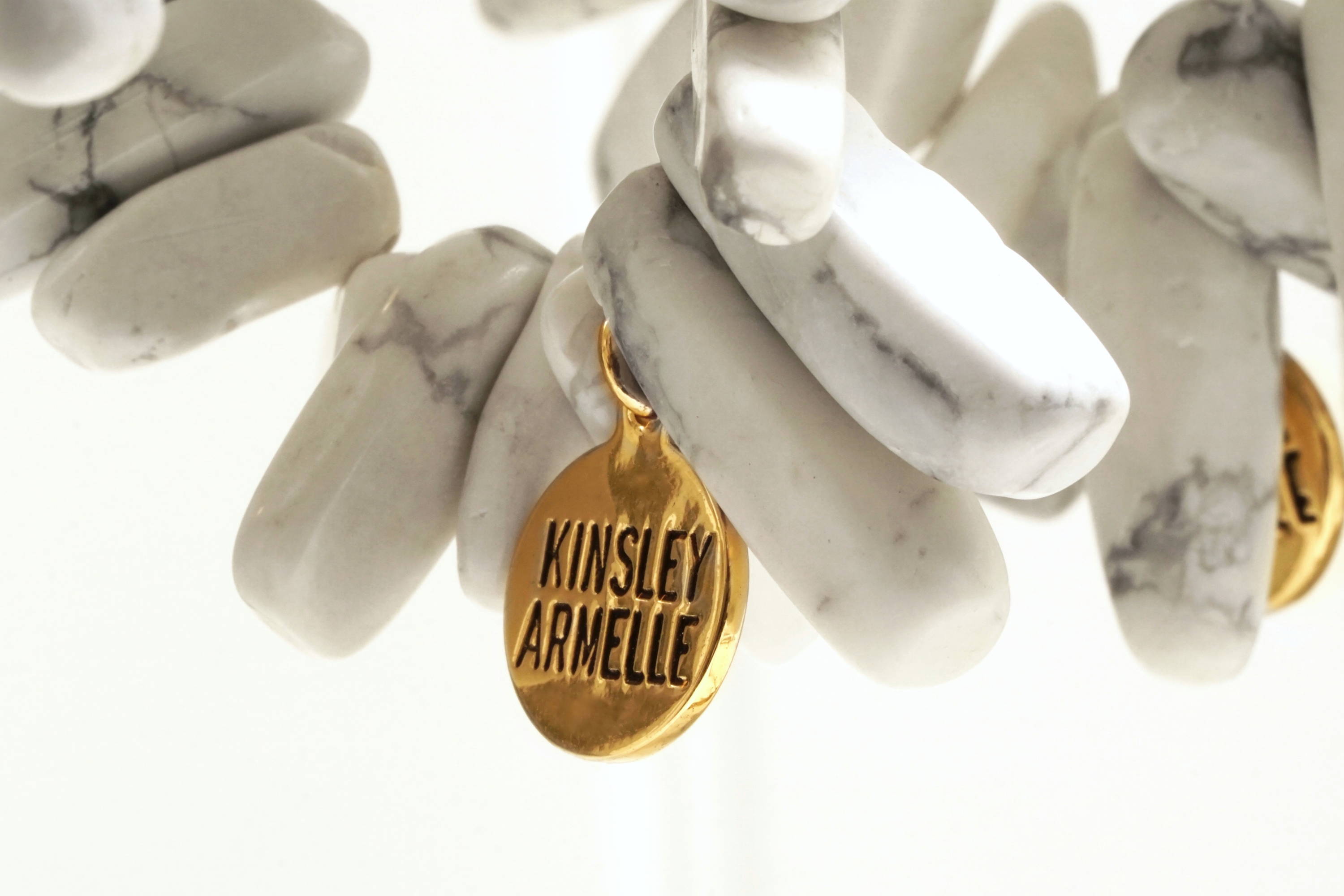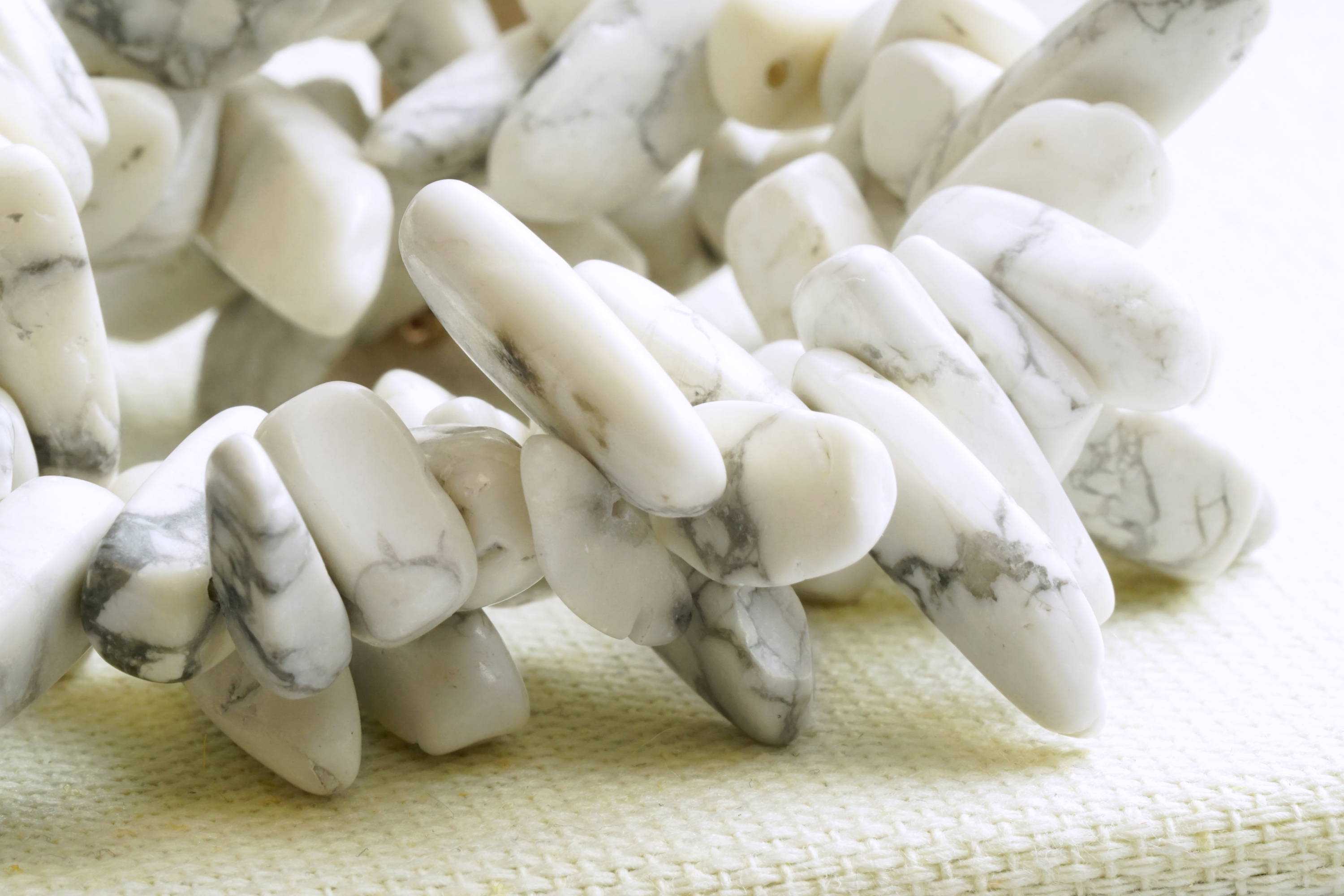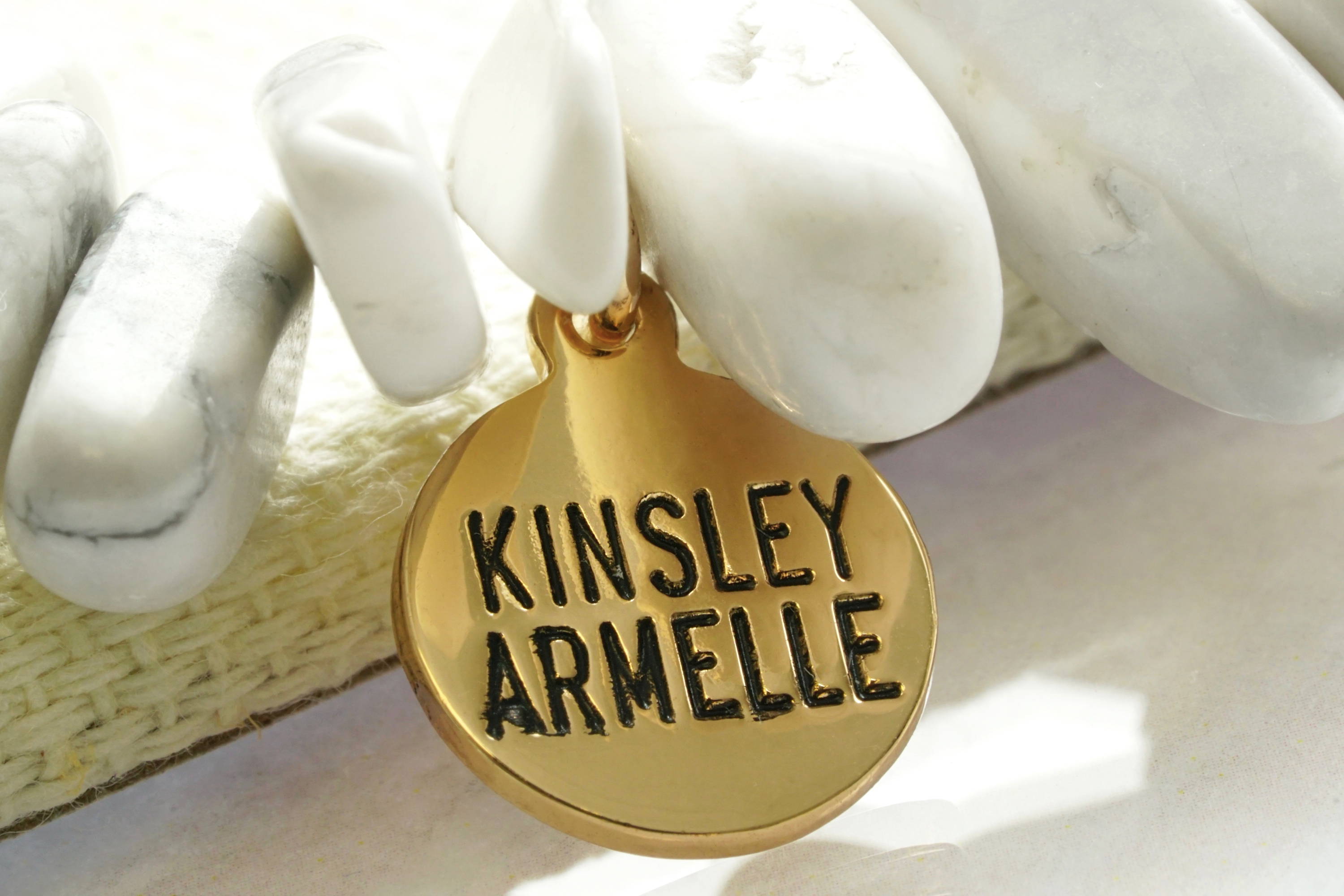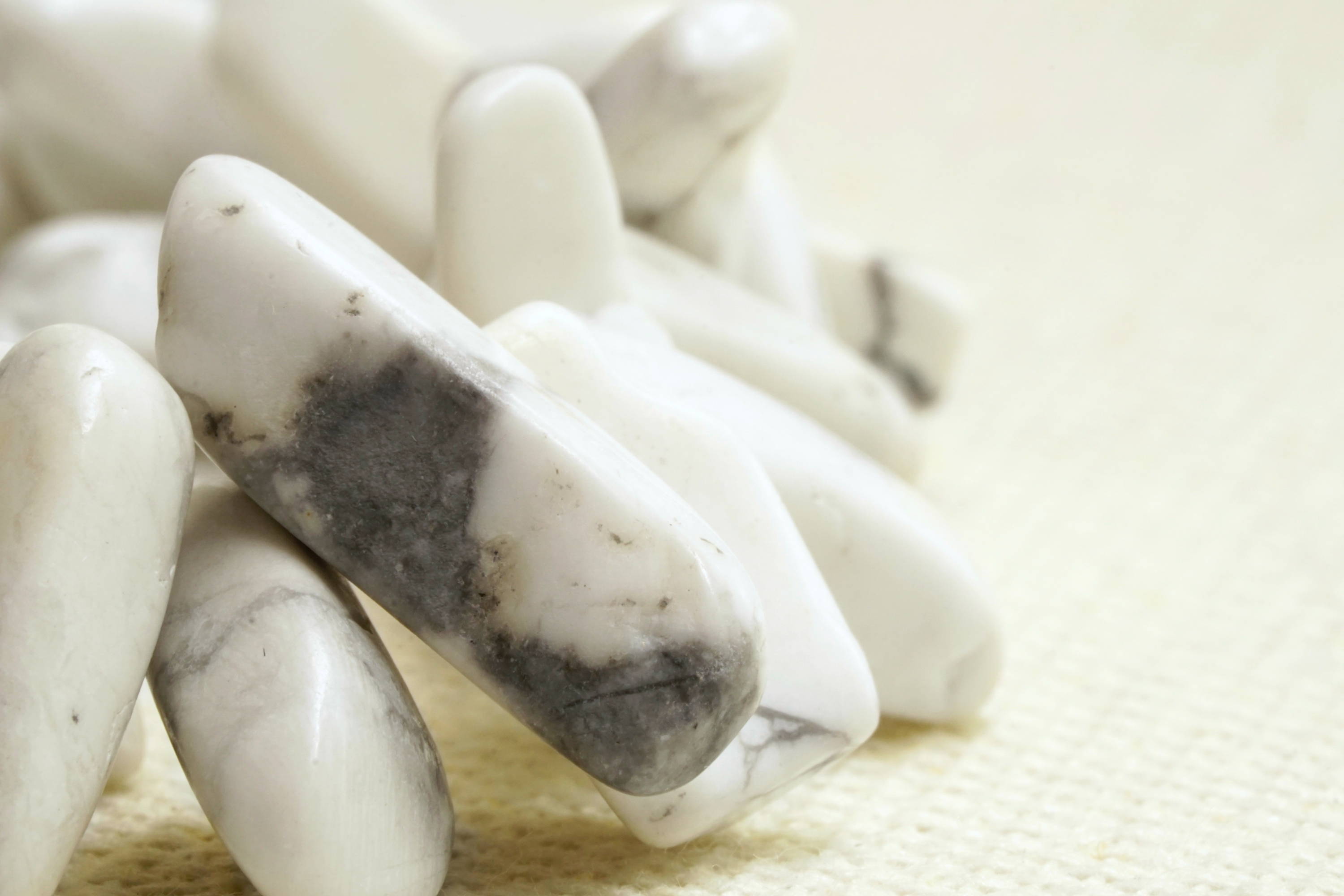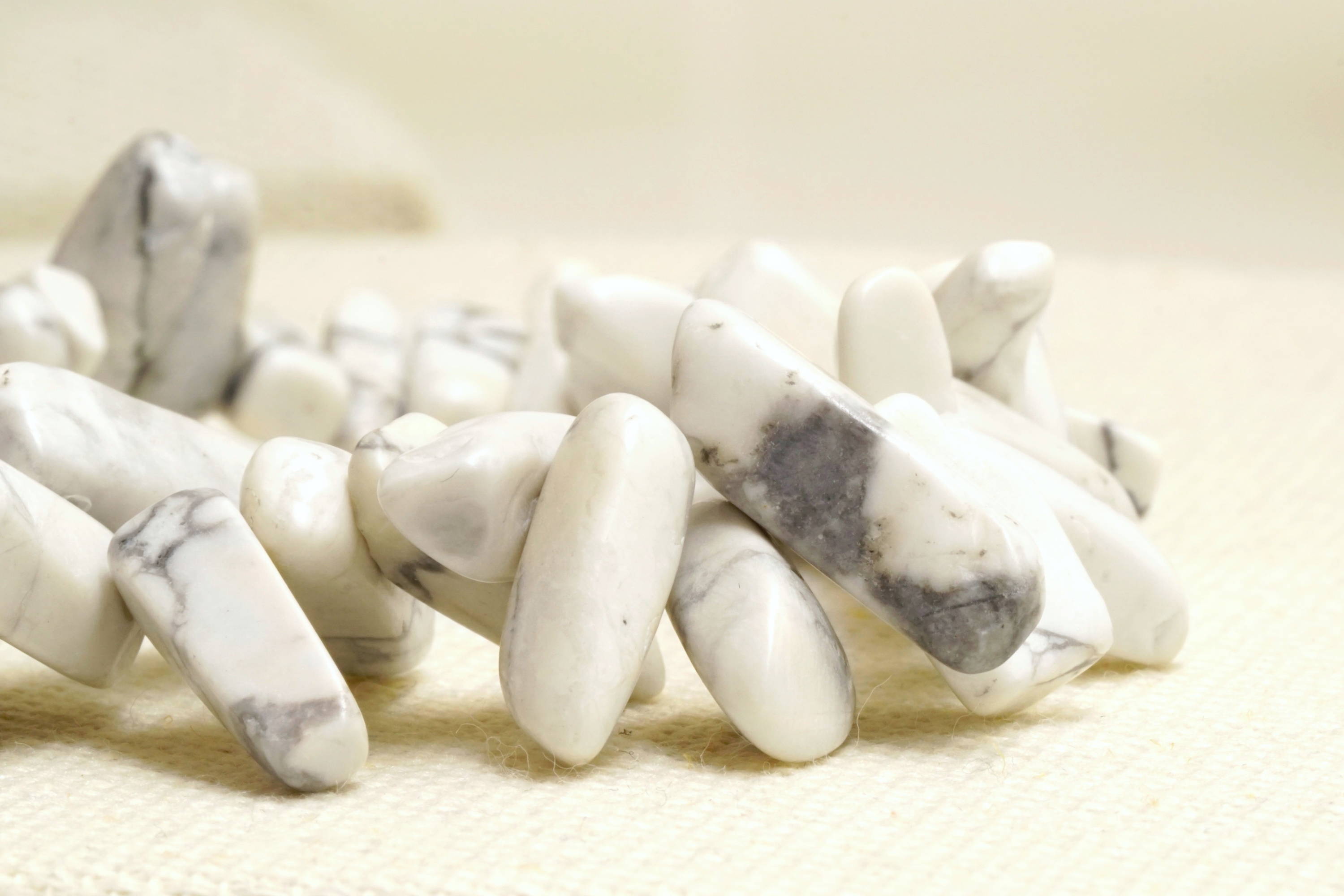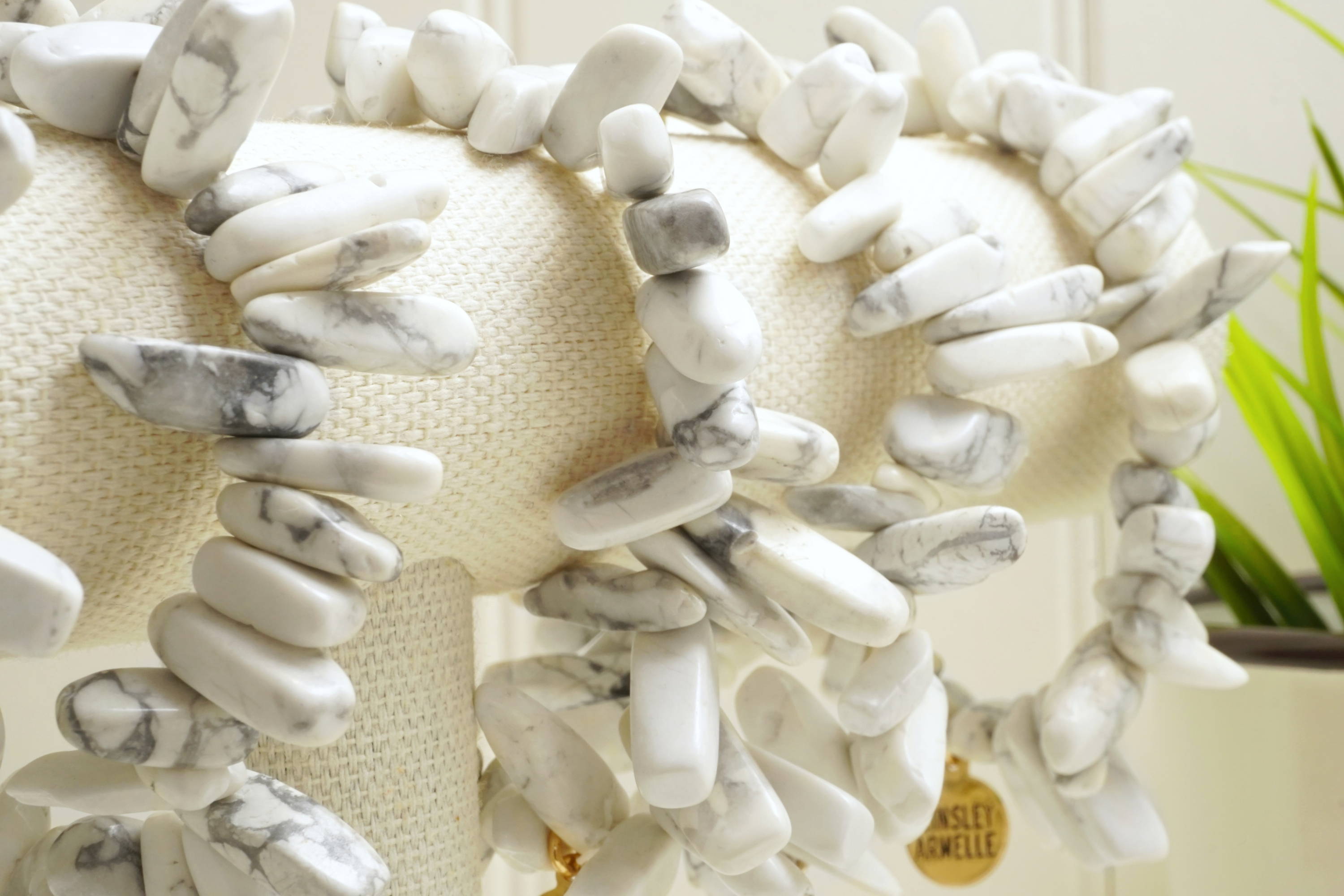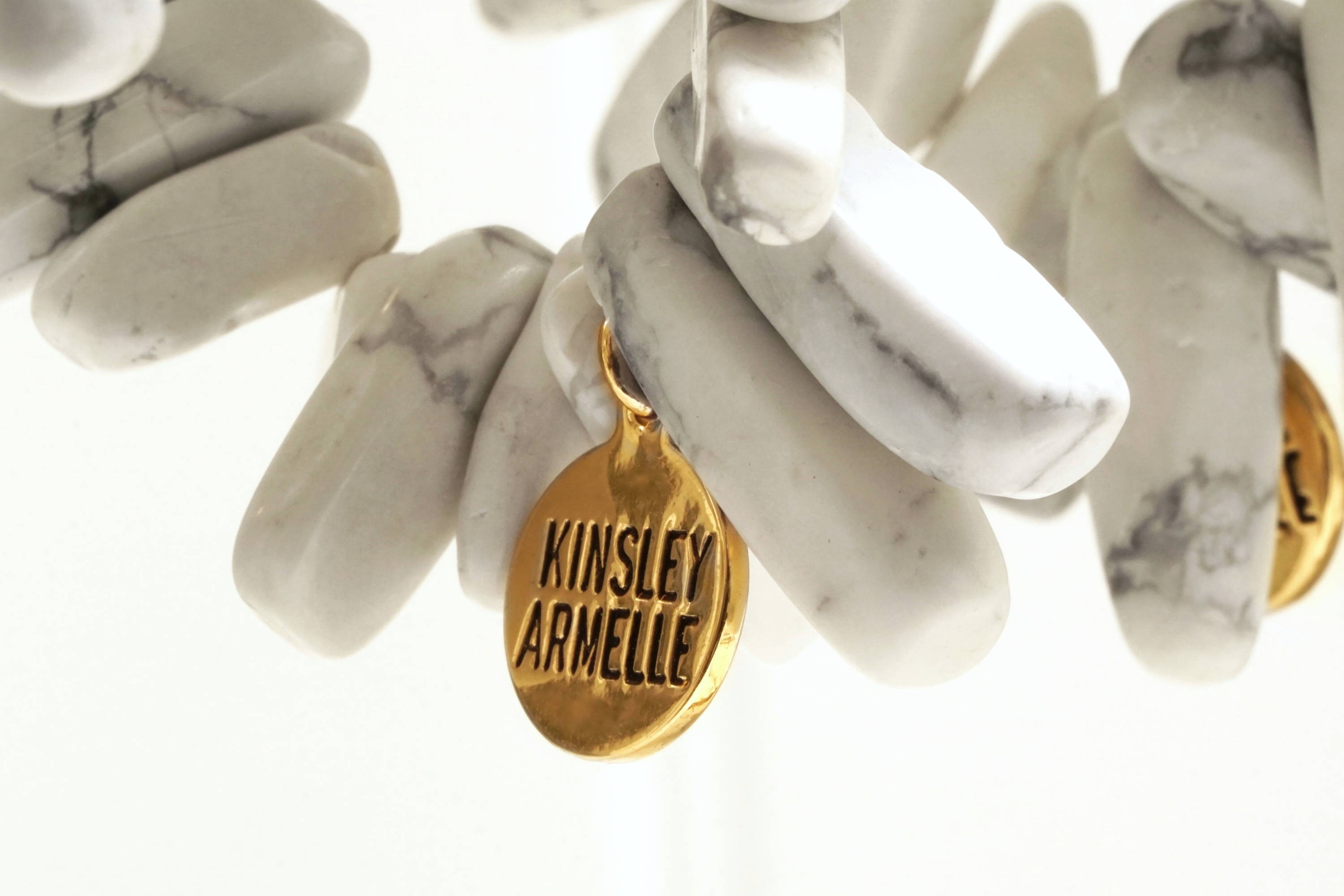 What material does KA refer to as 'pepper'?
KA has several designs that we refer to as 'pepper'. We use Howlite beads for our 'Pepper' designs. Howlite is a borate mineral found in evaporite deposits and was discovered near Windsor, Nova Scotia in 1868 by Henry How. Howlite has a very porous texture and can be dyed to imitate other minerals, especially turquoise, because of the similar veining in the stone. Many people mistake our 'Pepper' designs for marble, but they are all made with genuine Howlite.

Howlite is believed to be a calming stone and it is said to physically calm the body and releases muscle tension. This stone is widely used to reduce anxiety, tensions and stress and is said to assist in the elimination of pain and rage.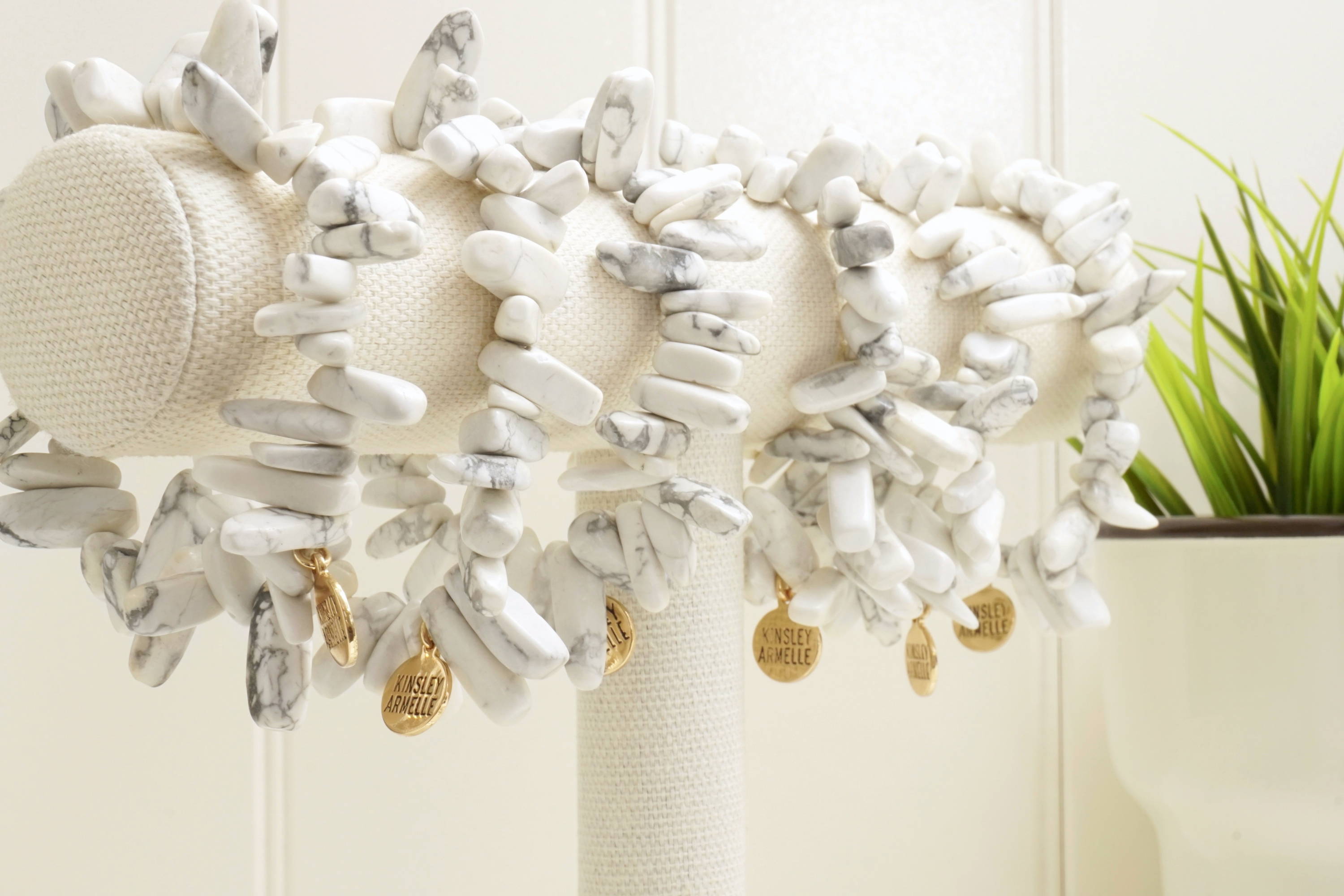 What is the best way to style our Chip Collection designs?
Where to begin? The options are LITERALLY endless. There are currently 45 options to choose from in our Chip Collection. 20 of our Chip Collection designs are currently LAST CALL and stock is limited on those beauties so get them while you still can!

The Chip Collection designs are available in multiple gemstones and we love to stack our Chip Collection Pepper Bracelets with our ballet designs and all metal pieces.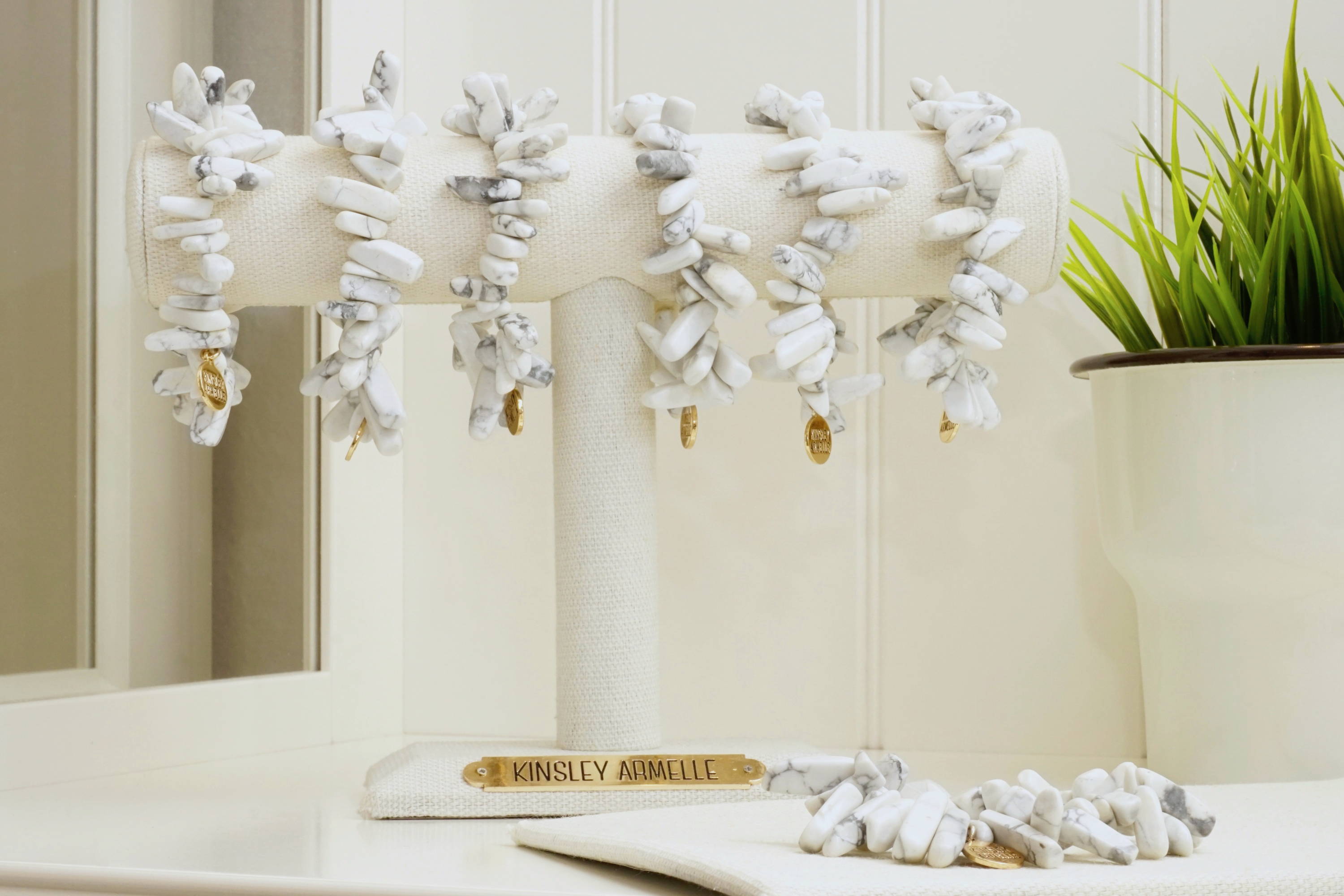 So what are you waiting for?
Add one of our Chip Collection - Pepper Bracelets to your KA Collection today!