What was the inspiration for the Druzy Collection - Quartz Drop Earrings?
Our Druzy Collection - Quartz Drop earrings were released in late Fall 2017. When we first released our Druzy Collection, our Druzy Collection - Drop earrings were designed first because the complemented our First Edition Quartz Bangle. When we decided to redesign our Bangle Collection - Quartz Bangle to have a sleeker setting (read more on our Quartz Bangle), we felt that the NEW bangle needed complementing earrings! However, our original Druzy Collection - Drop earrings were so popular, we could not retire the design. We decided to design a completely different earring to complement our new bangle and we now offer both!
Our Druzy Collection - Quartz Drop Earrings are available in both silver and gold tones with 7 different stone color choices, Azure, Blush, Denim, Jade, Raven, Royal, and our original Quartz. Each earring is made with a carefully chosen Druzy Quartz stone with a rigid texture. Each stone is surrounded by a 18K yellow gold or silver, (ion-plated stainless steel) teardrop.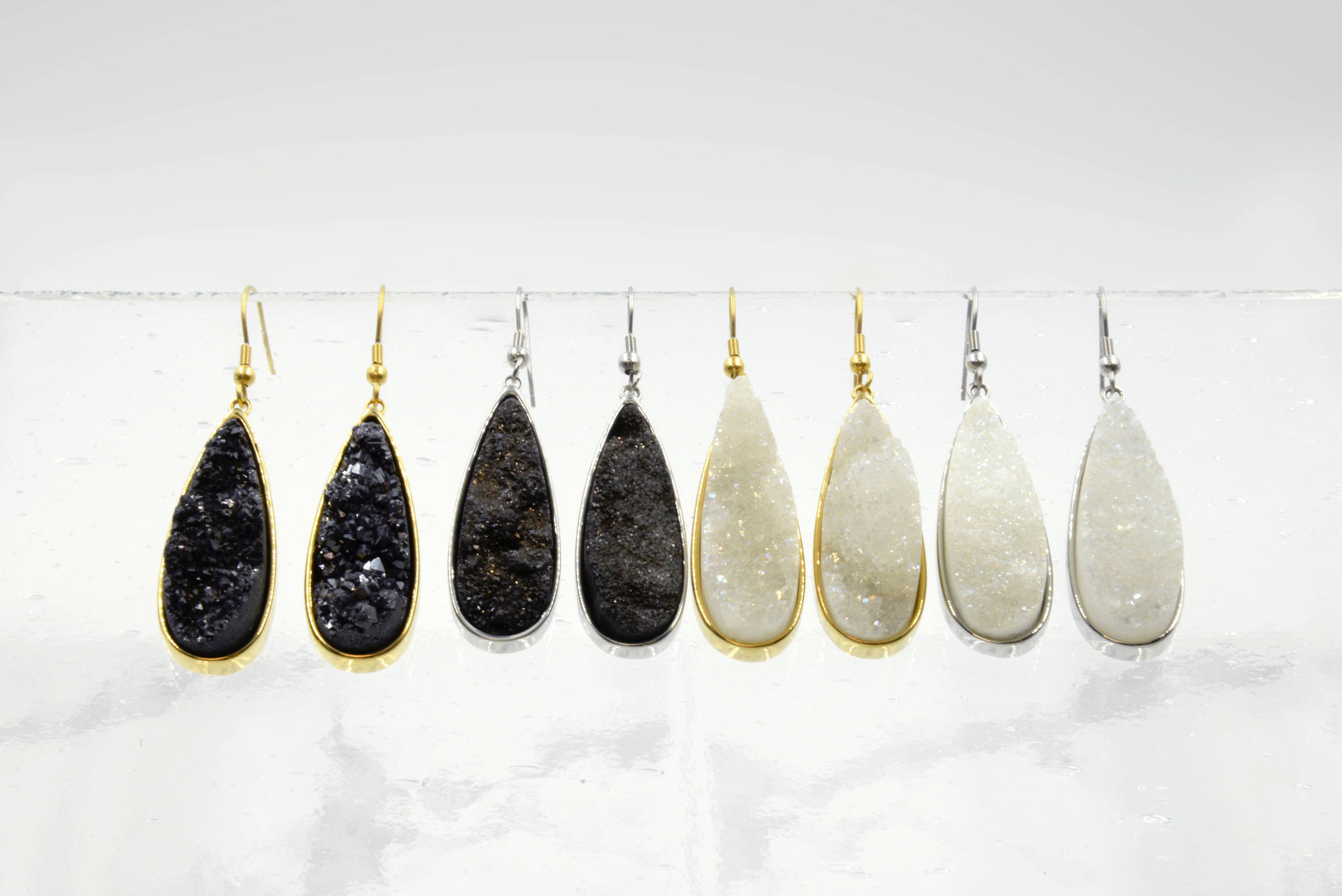 Why did we name the collection Druzy?
Kinsley Armelle was originally known for our Druzy designs. What exactly is Druzy? In geology, druse, also known as drusy or druzy, refers to a coating of fine crystals on a rock fracture surface or within a geode. Druse occurs worldwide, but the most common seems to be quartz druse within voids in chert or agates.

Kinsley Armelle also has an Agate Collection, which uses stones containing druse. We named our collection Druzy because of the quartz stones we use in all of our Druzy Collection pieces. In terms of jewelry, Druzy is the glittering effect of tiny crystals over top a colorful mineral. Druzy jewelry has become well-favored because you are able to get a large, natural stone at a very reasonable price point.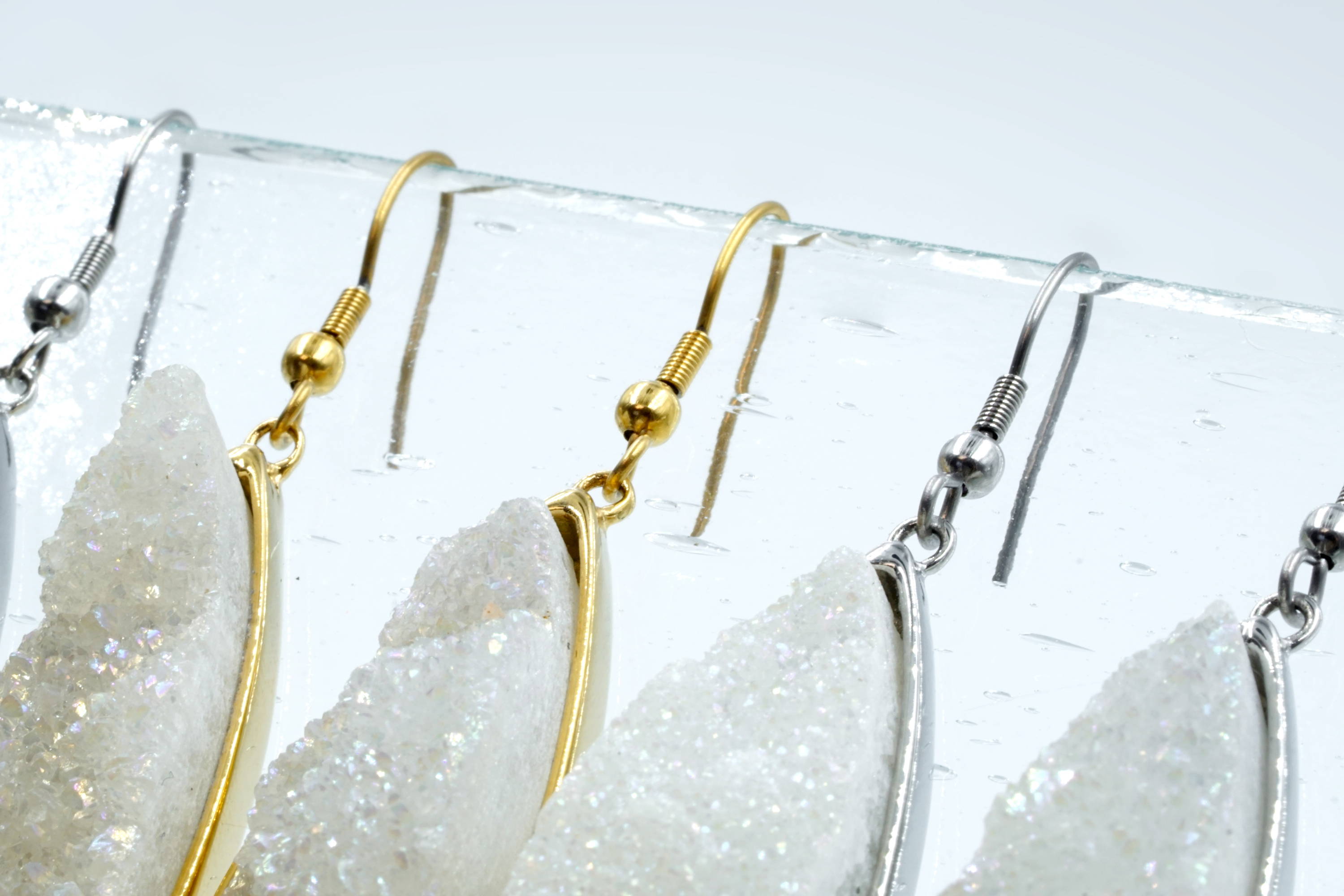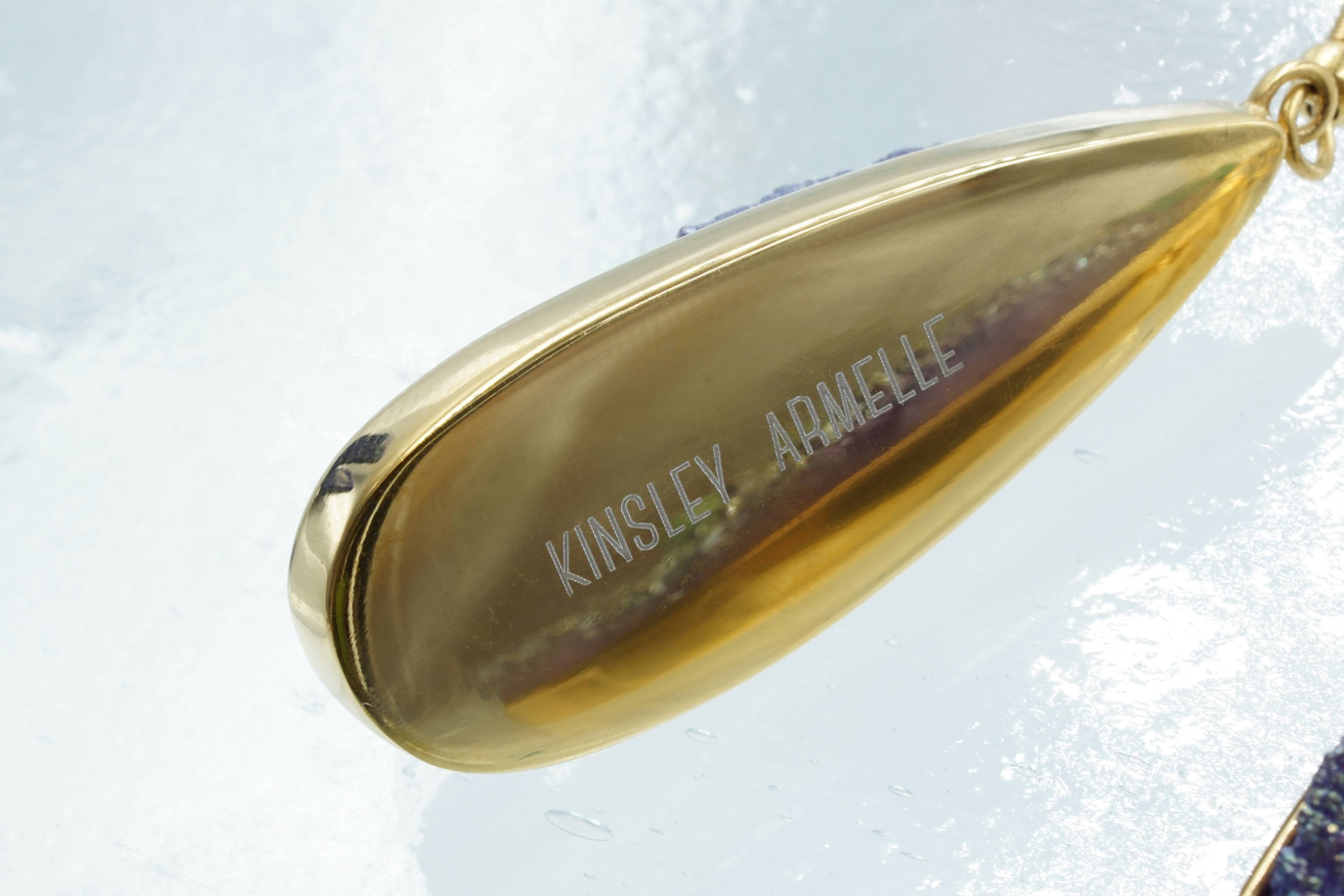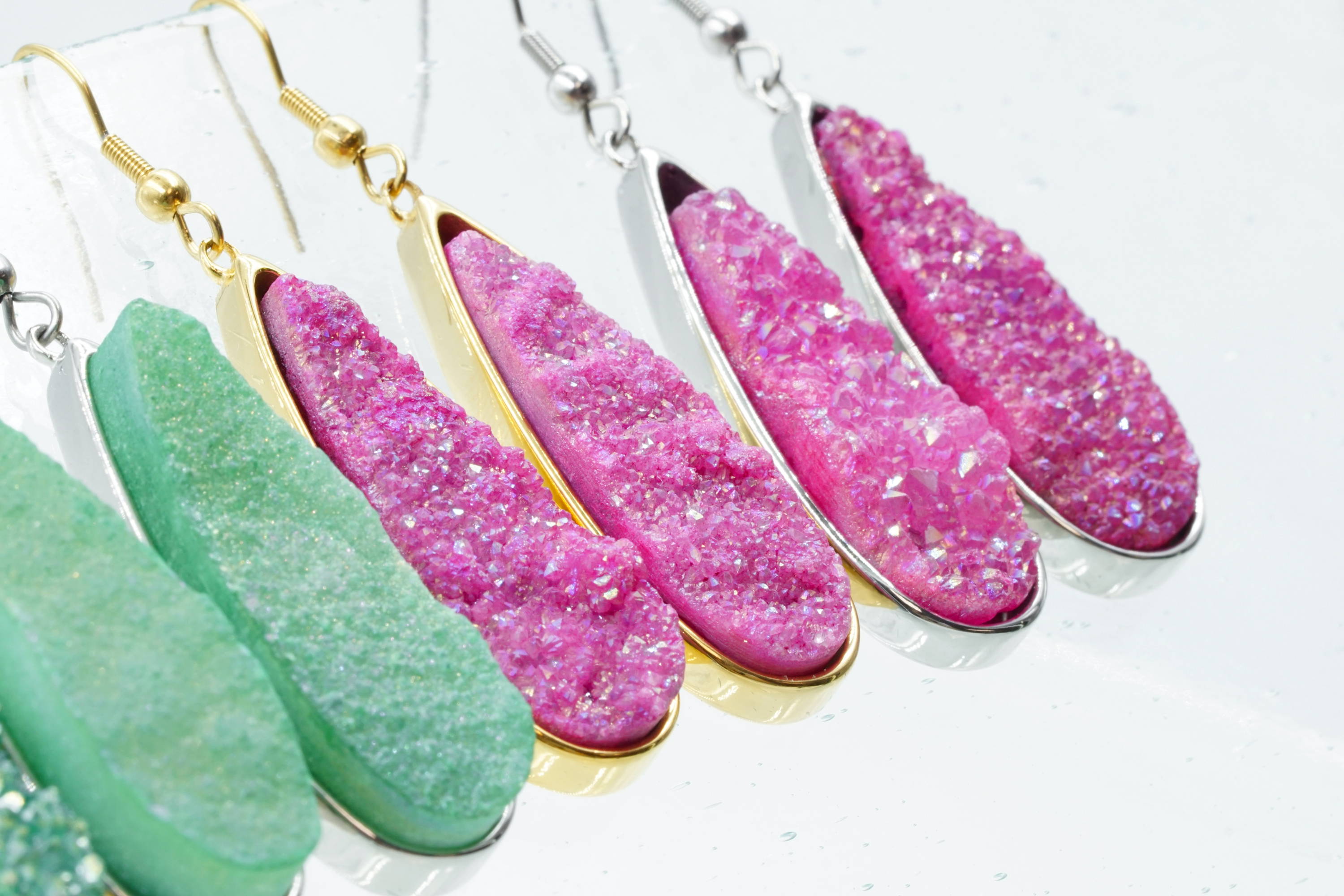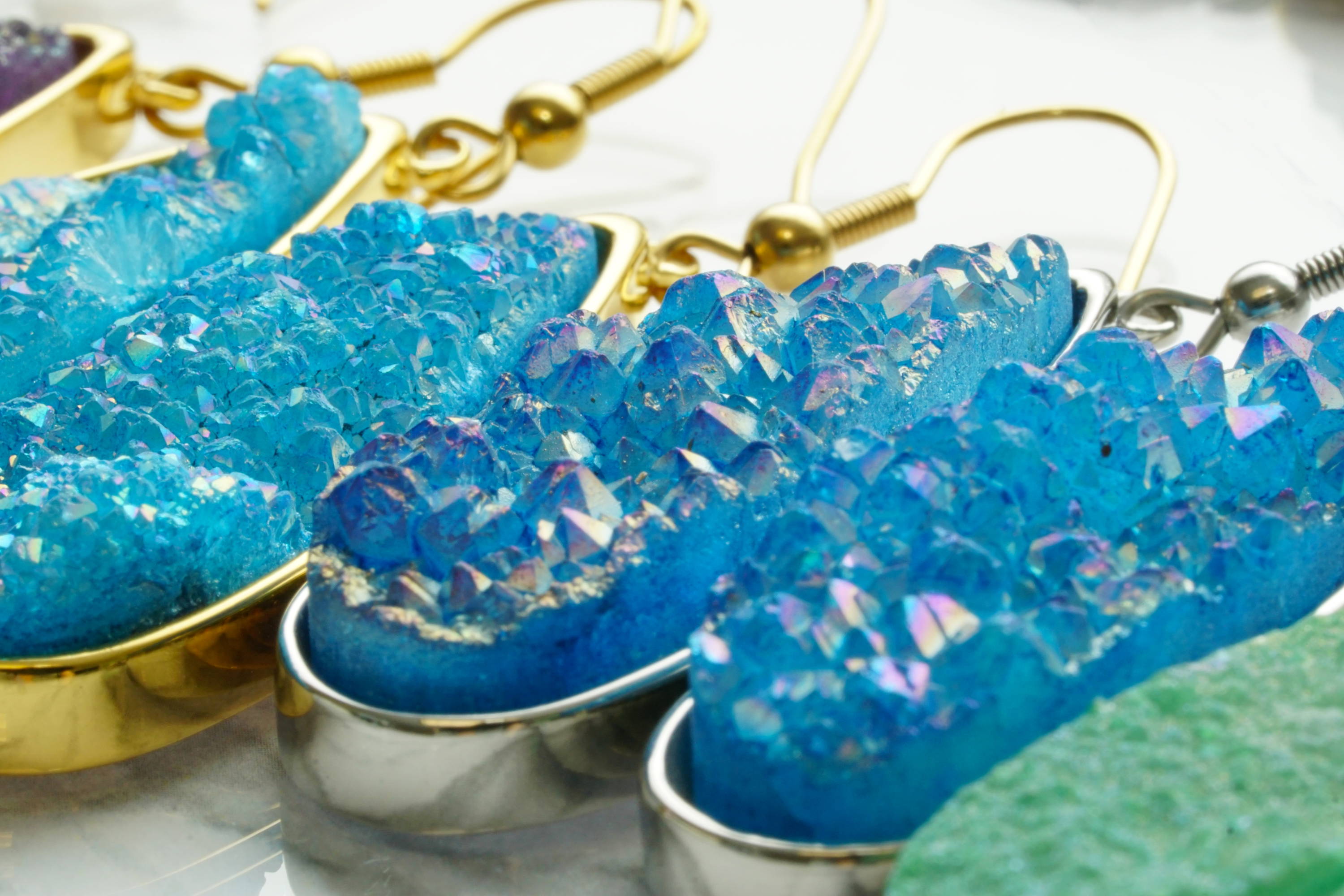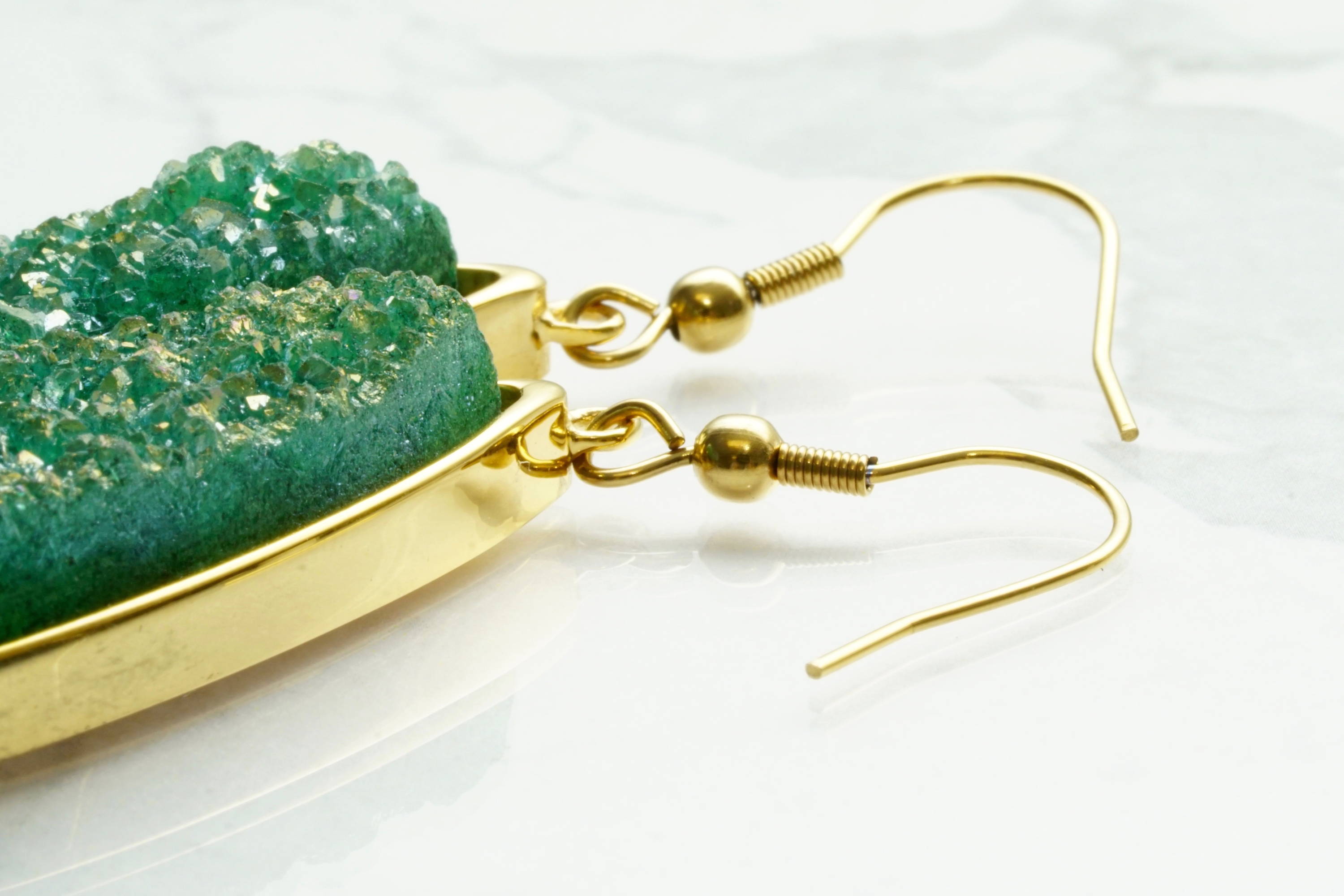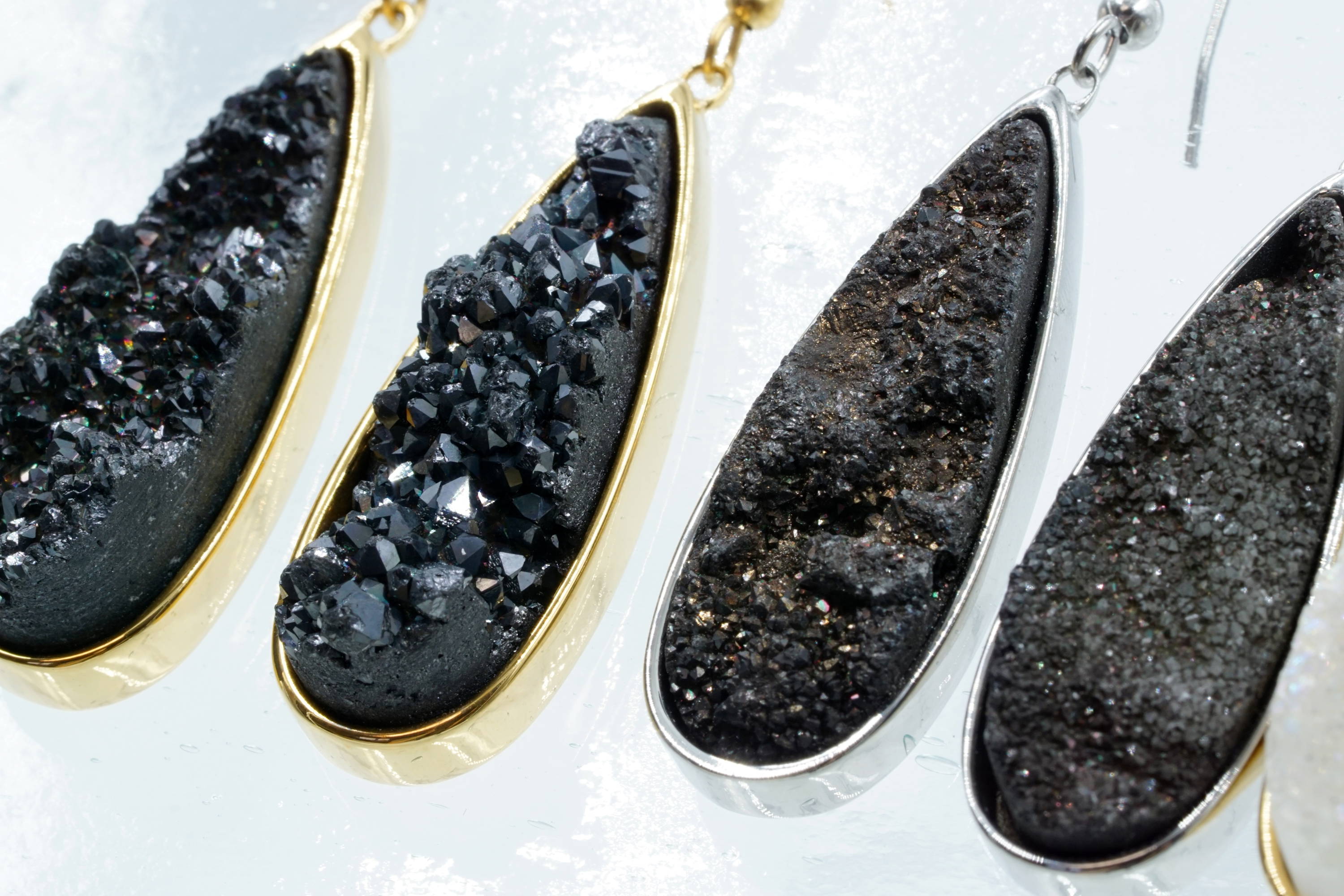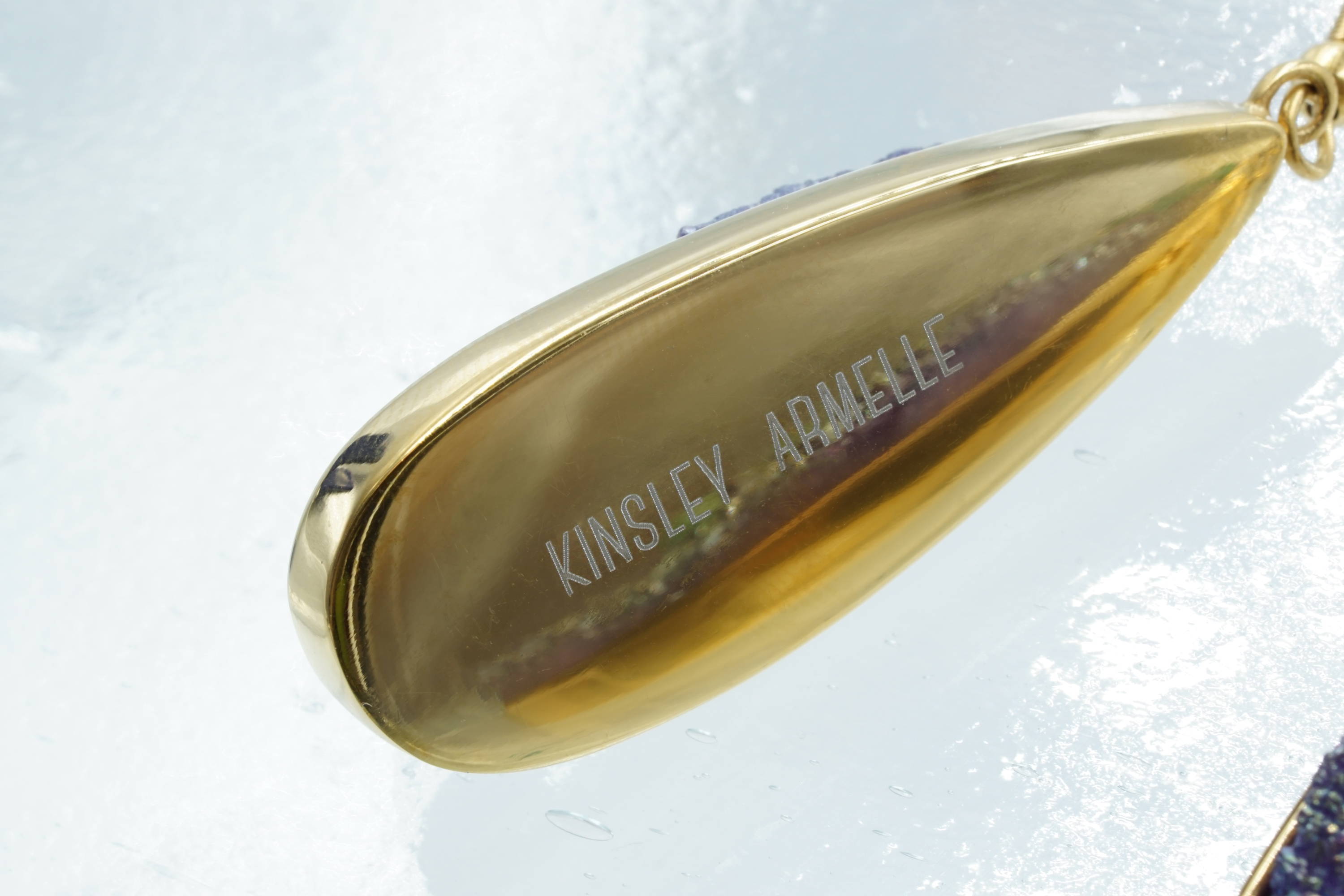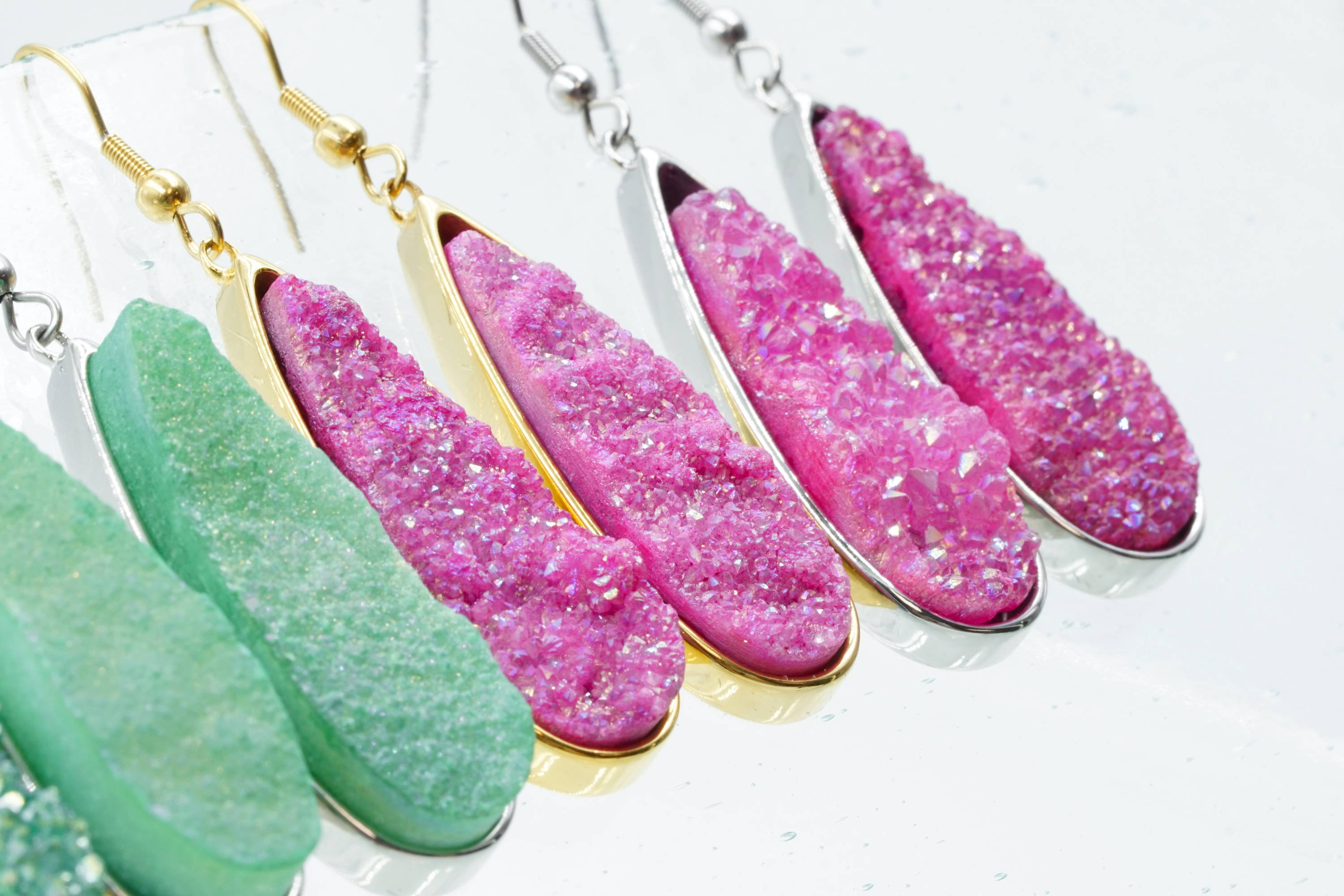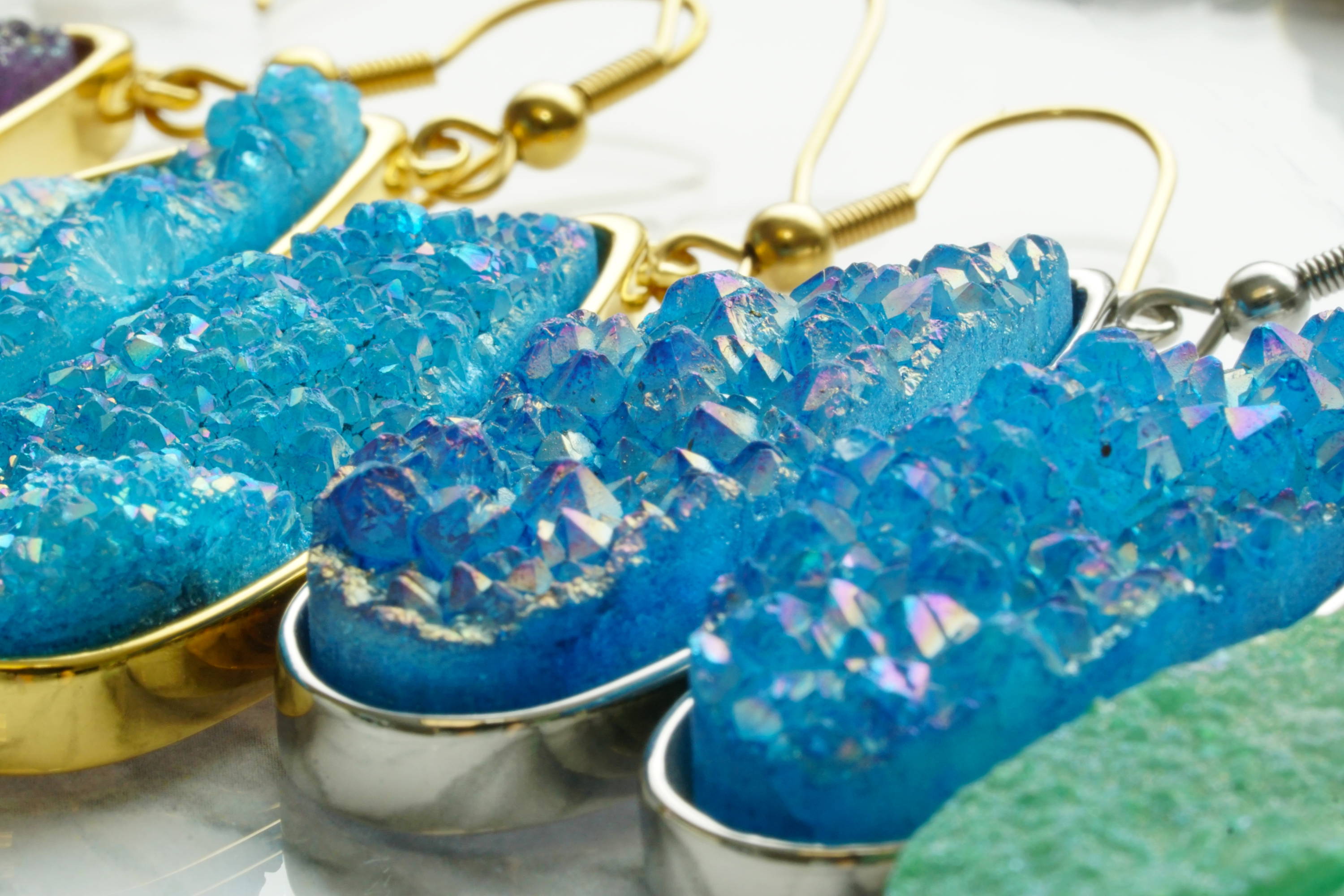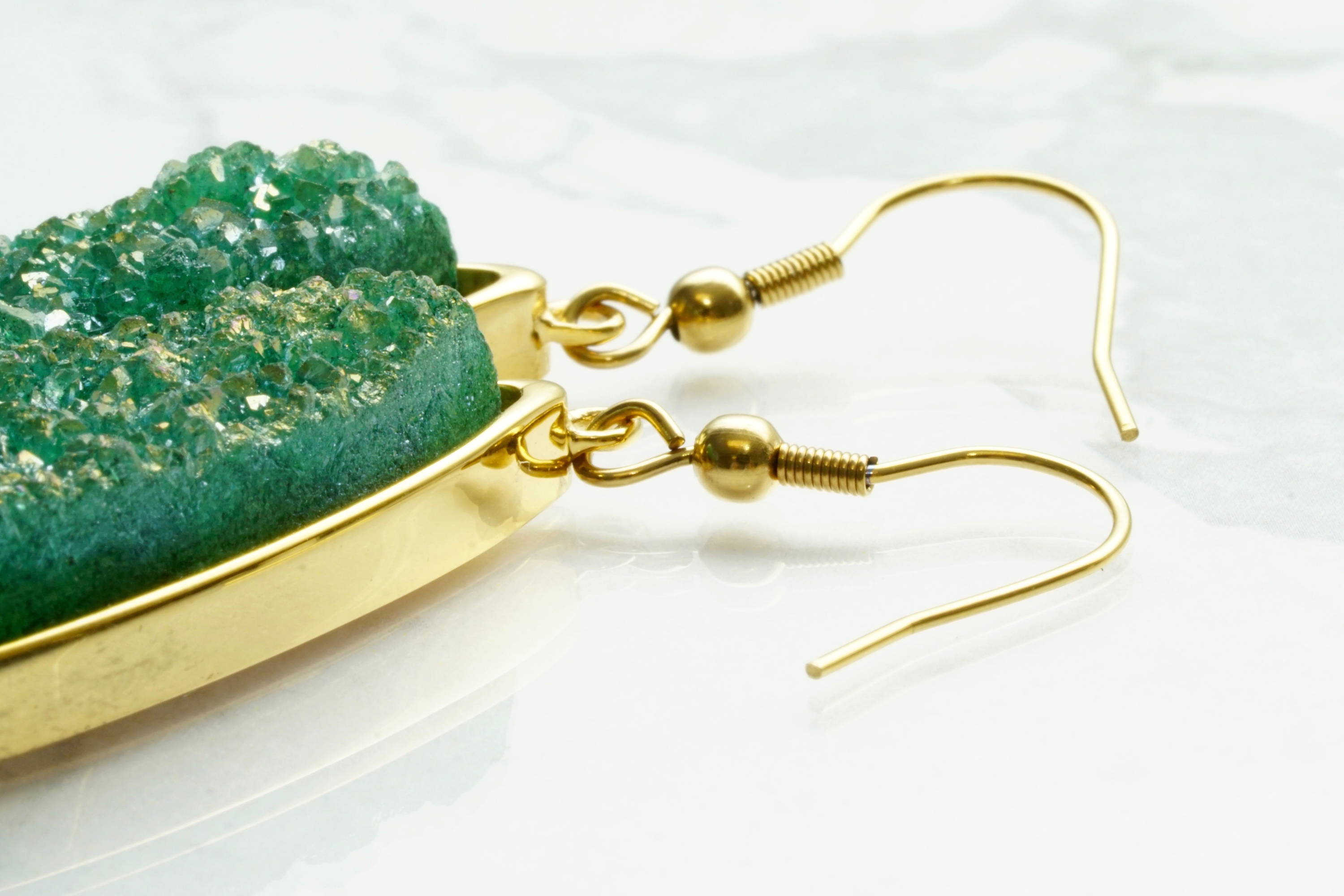 How does KA recommend styling the Druzy Collection - Drop Earrings?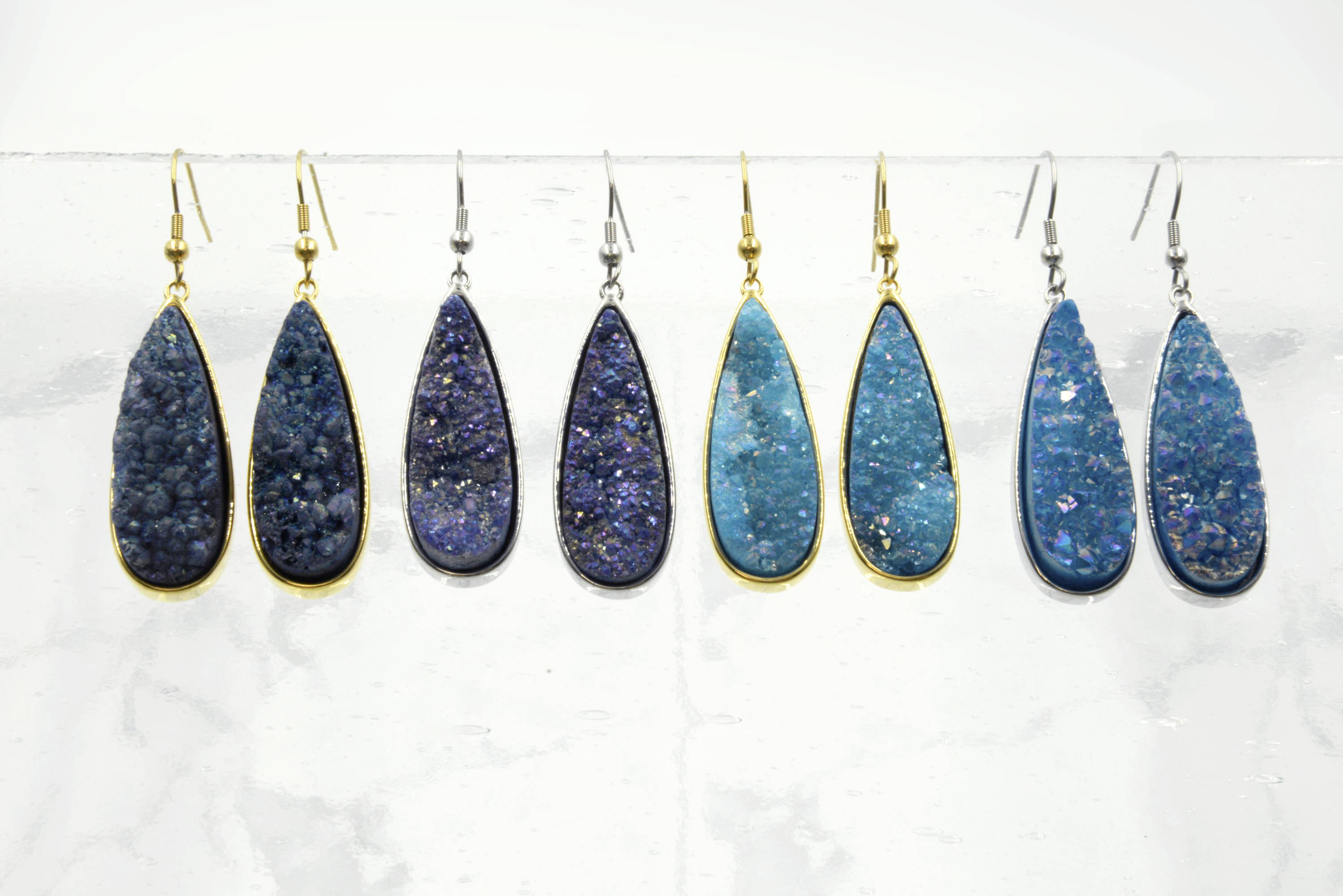 So what are you waiting for?
Add a pair of our Druzy Collection - Quartz Drop Earrings to your KA collection today!