What was the inspiration behind our ETERNITY COLLECTION SKY BRACELET?
Our Eternity Collection Sky Bracelet was released in our 2018 Spring launch. We wanted to introduce spring colors into our signature Eternity Collection. We fell in love with matte chalcedony stones and released several new colors into this collection for our 2018 Spring launch.

Our Eternity Collection is comprised of simple, classic designs that can be worn casual or dressy. The collection is named Eternity because of the decorative, charm bling included on each design. The stone beads and jeweled charms are always circles and a circle symbolizes eternity.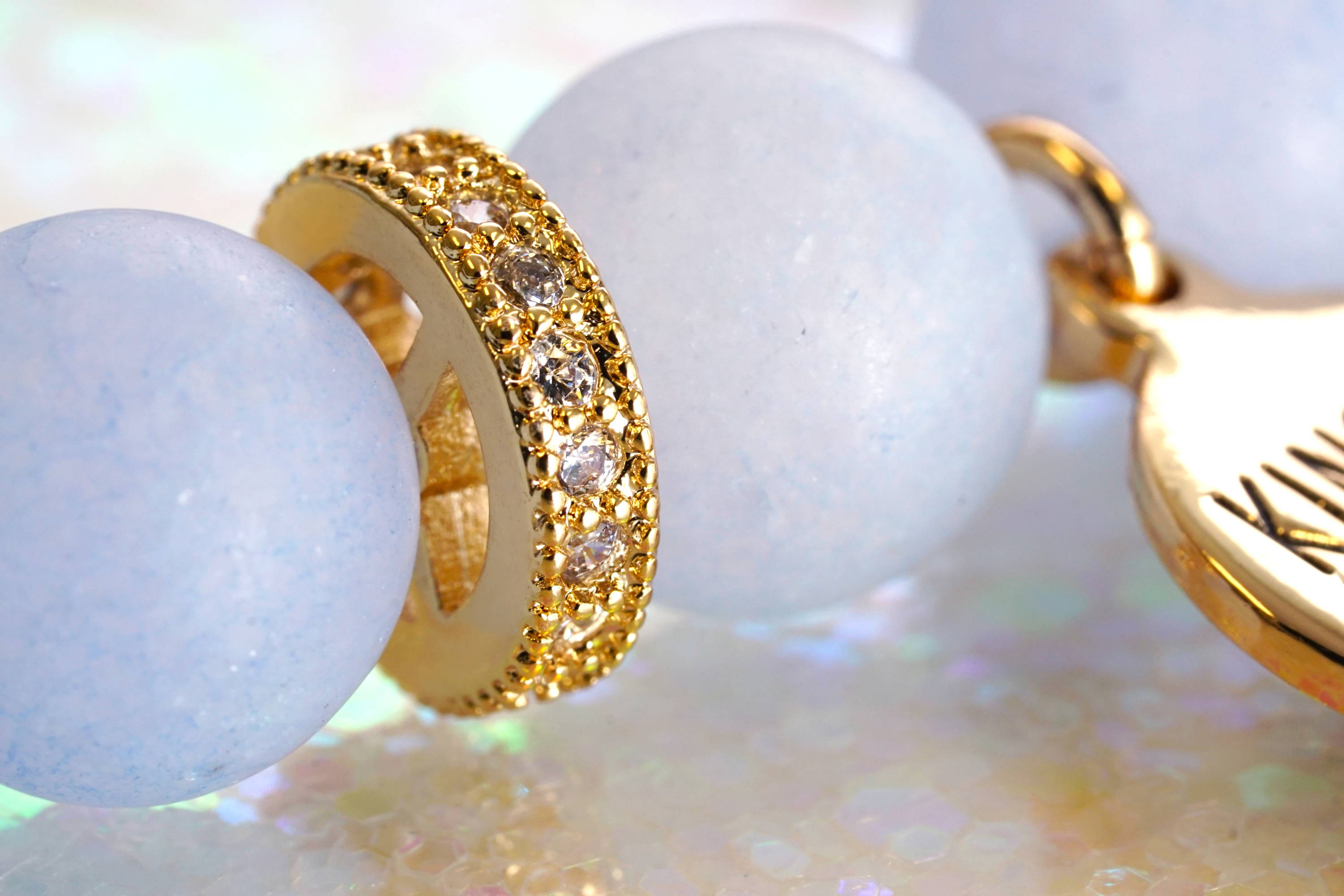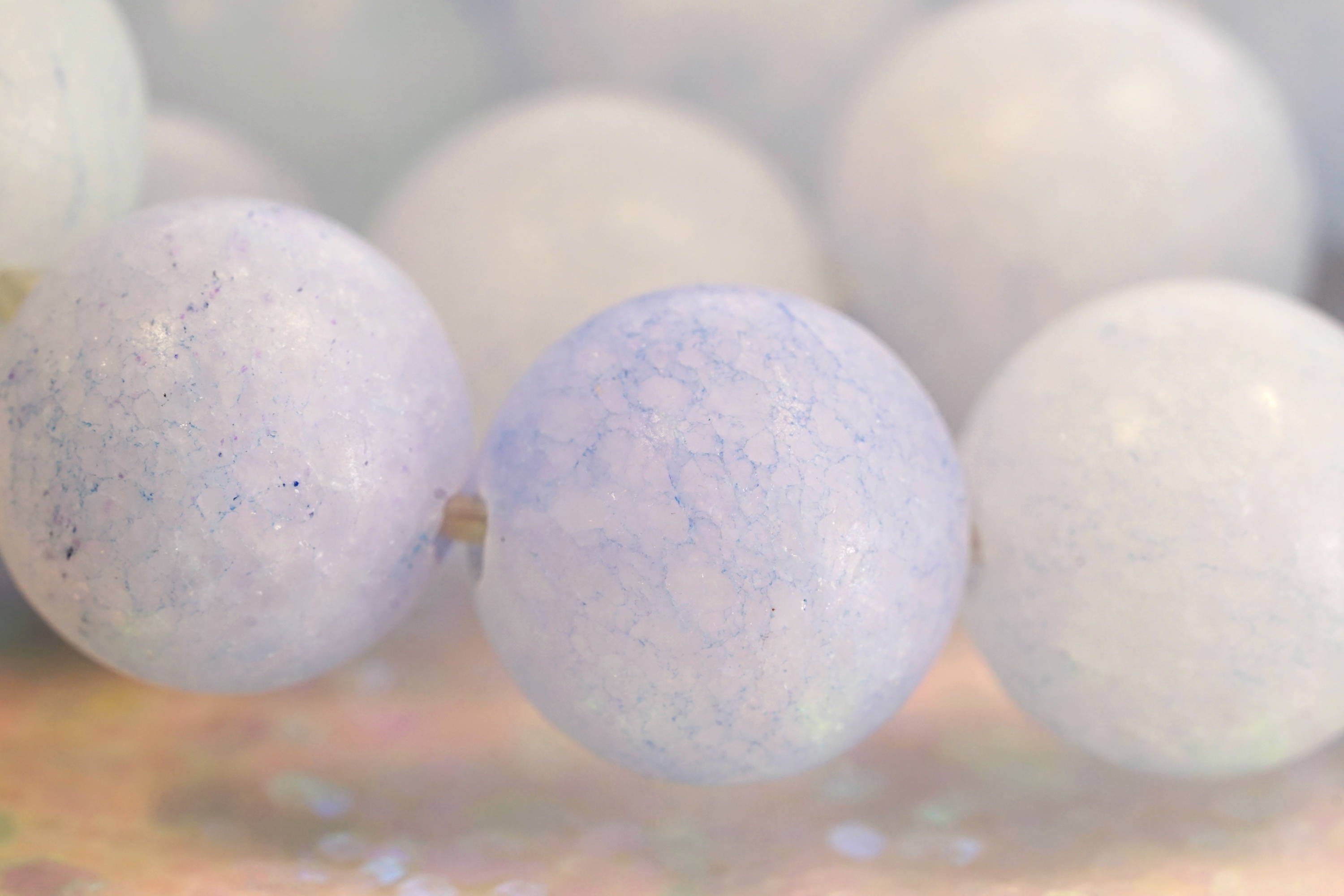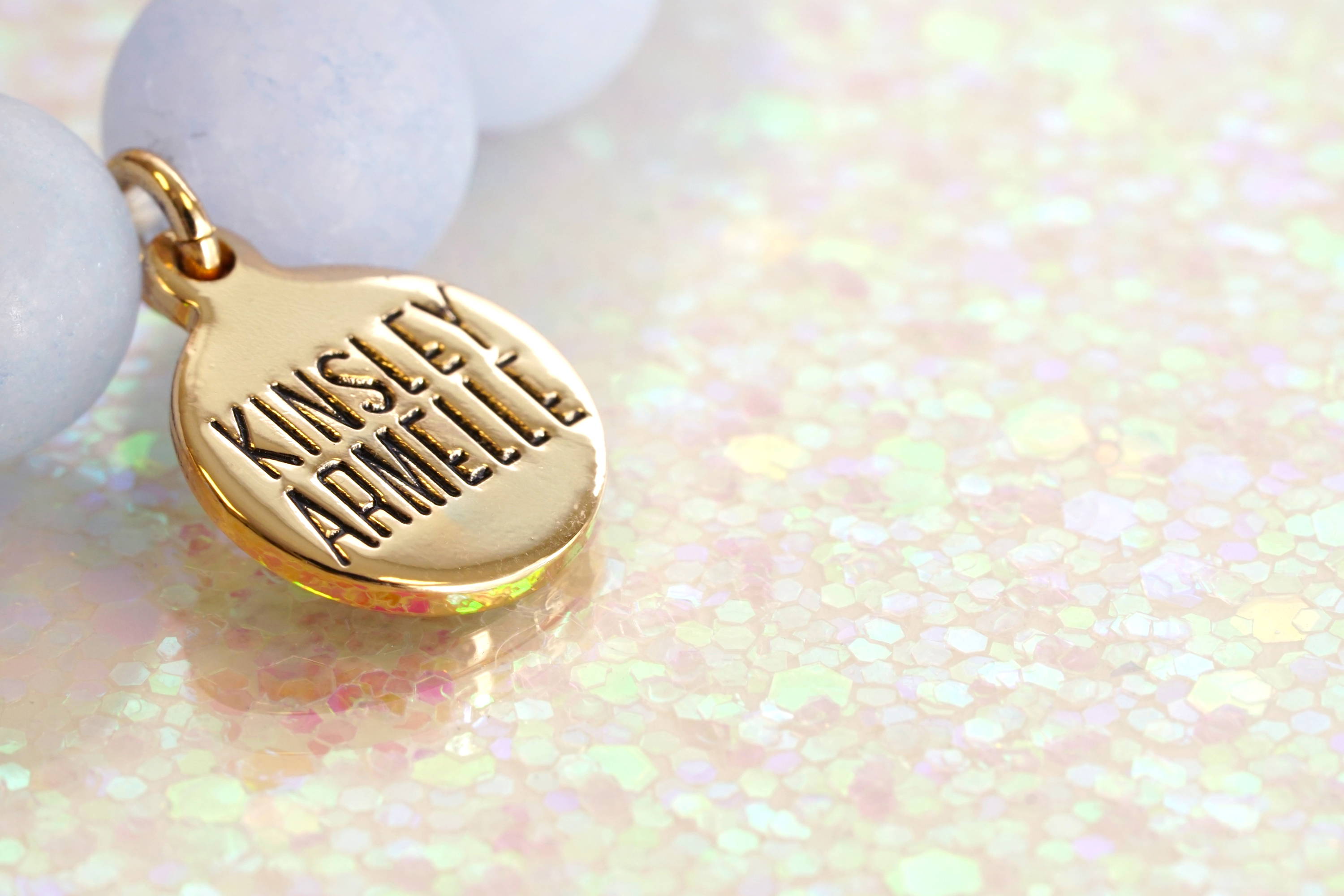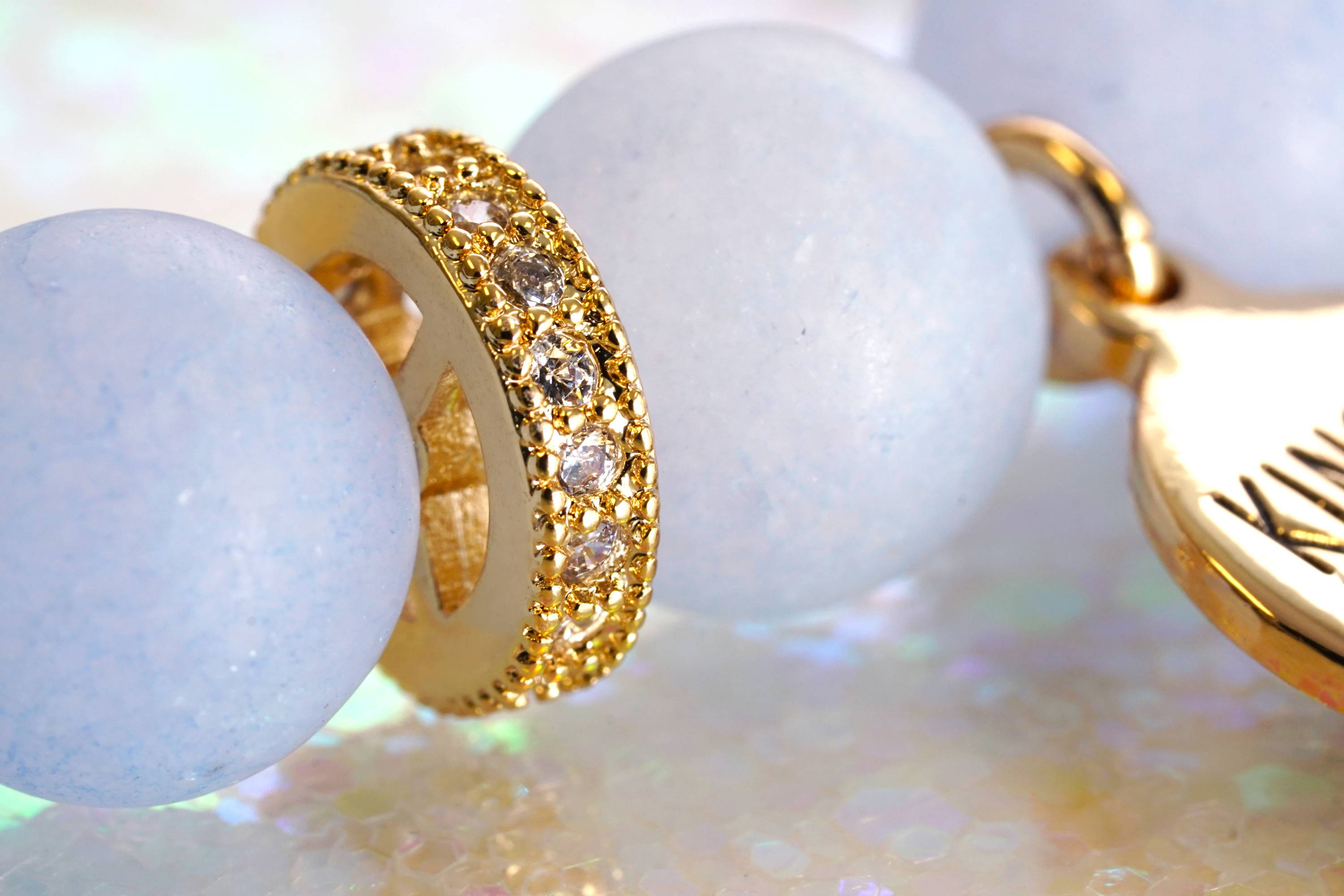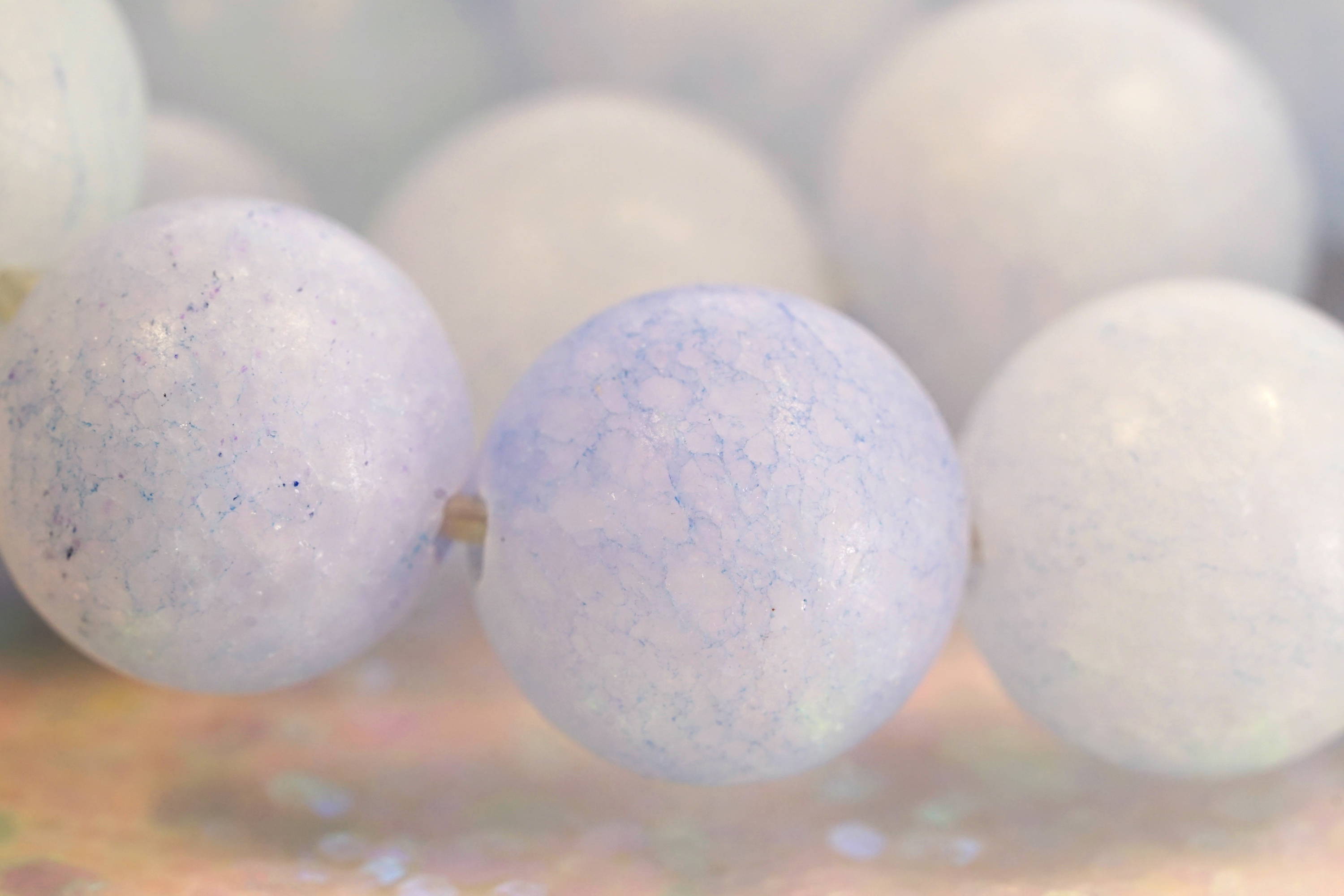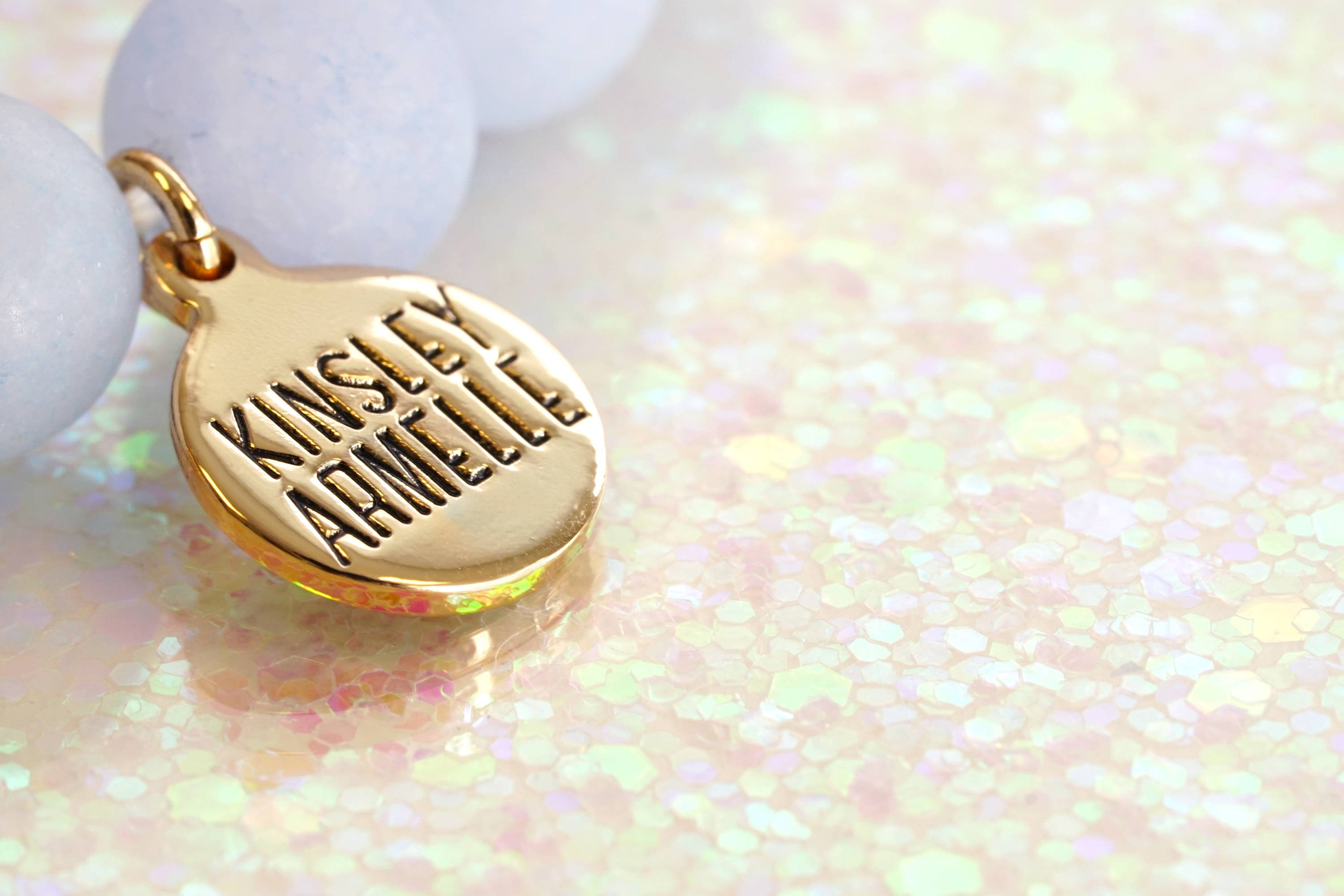 WHAT STONES ARE USED IN OUR Eternity COLLECTION - SKY BRACELETS?
We use Blue Chalcedony in our Eternity Collection Sky Bracelets. Chalcedony is a form of quartz and is a transparent-to-opaque stone that gains its color from traces of copper, manganese, titanium, and iron. Most Chalcedony gemstones are unique in style and color and sometimes dyed to create more vibrant colors.

Blue Chalcedony is believed to promote feelings of kindness and compassion and is said to bring the wearers emotions to a balanced state.
How DOES KA RECOMMEND STYLING THE ETERNITY COLLECTION - SKY BRACELETS?
Our Eternity Collection Sky Bracelet is the perfect piece to stack! You can mix metals, textures, colors, shapes, and styles. A classic design and perfect for any season! Our Eternity Collection Sky Bracelets are on Last Call. Add this beauty to your collection before they are gone!
So what are you waiting for?
Add one of our Eternity Collection - Sky Bracelets to your KA collection today!