FEATURED PRODUCT
July 9, 2018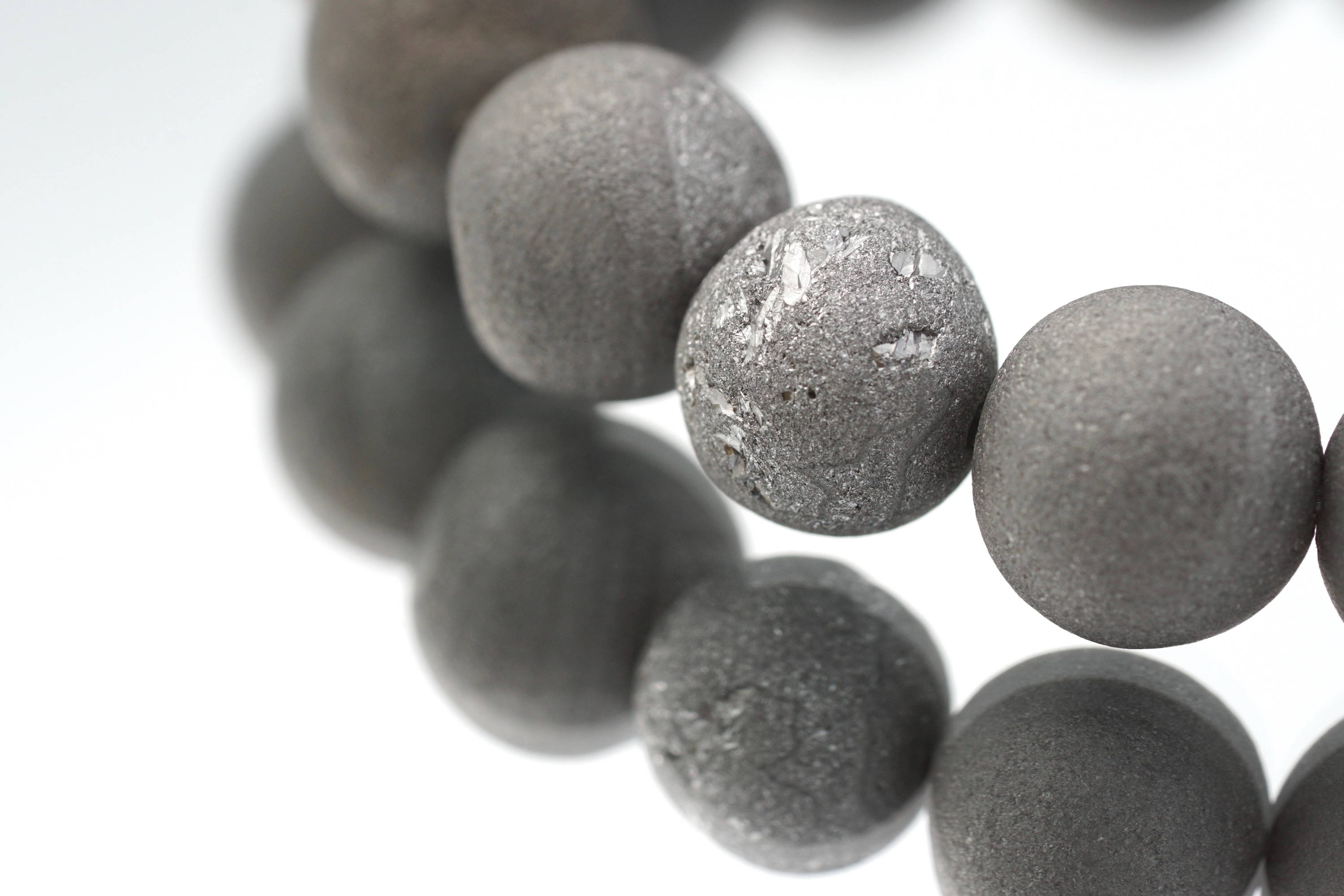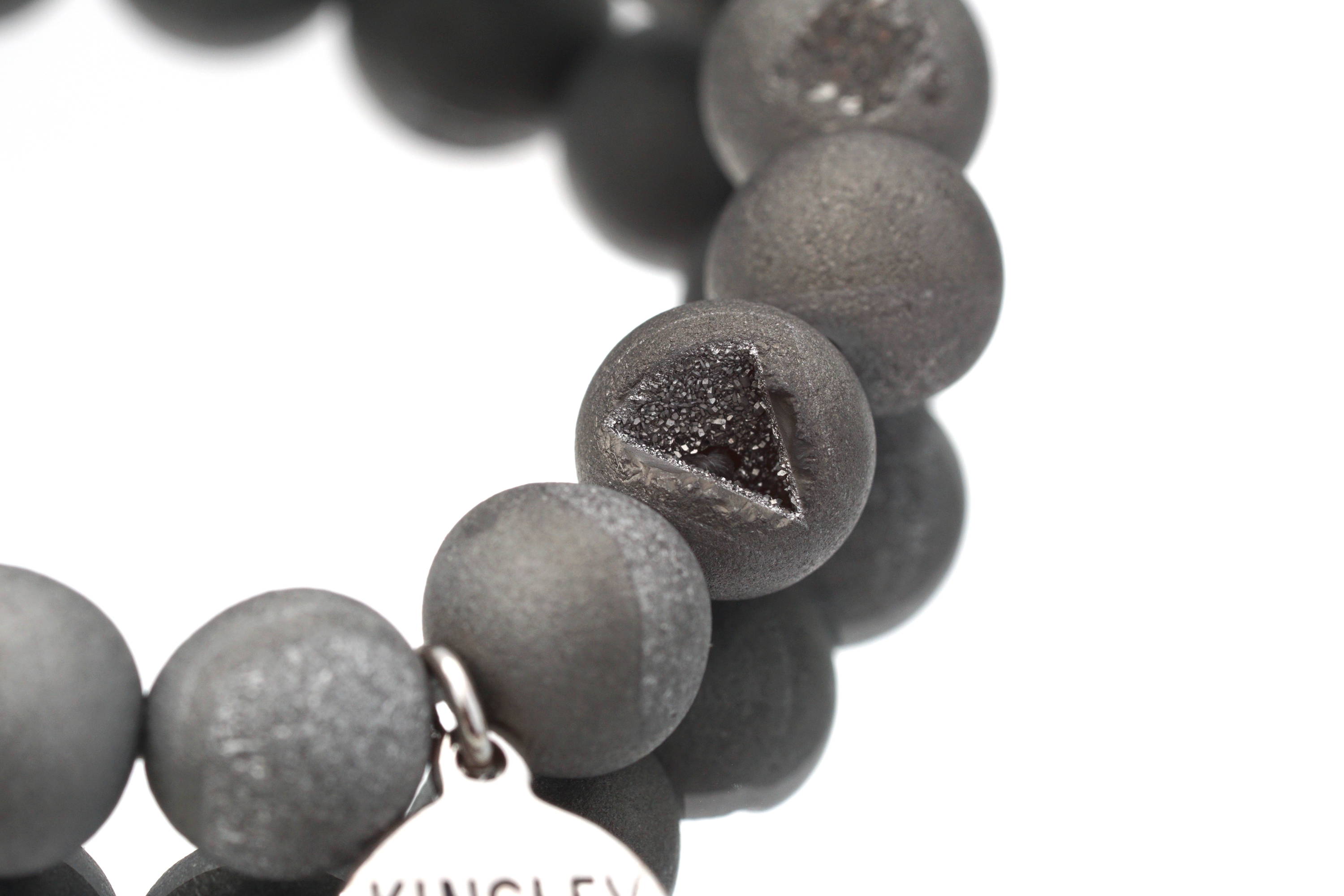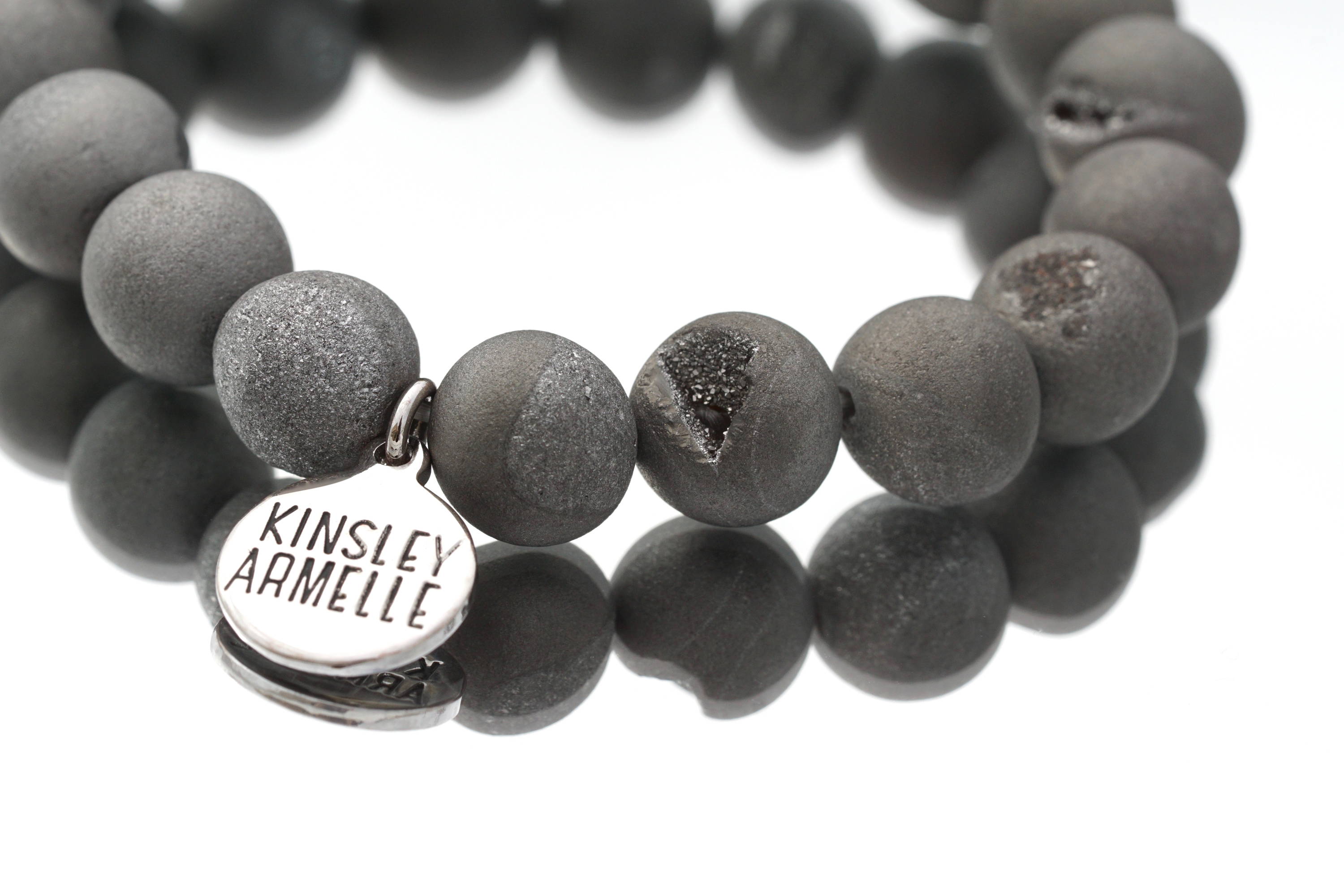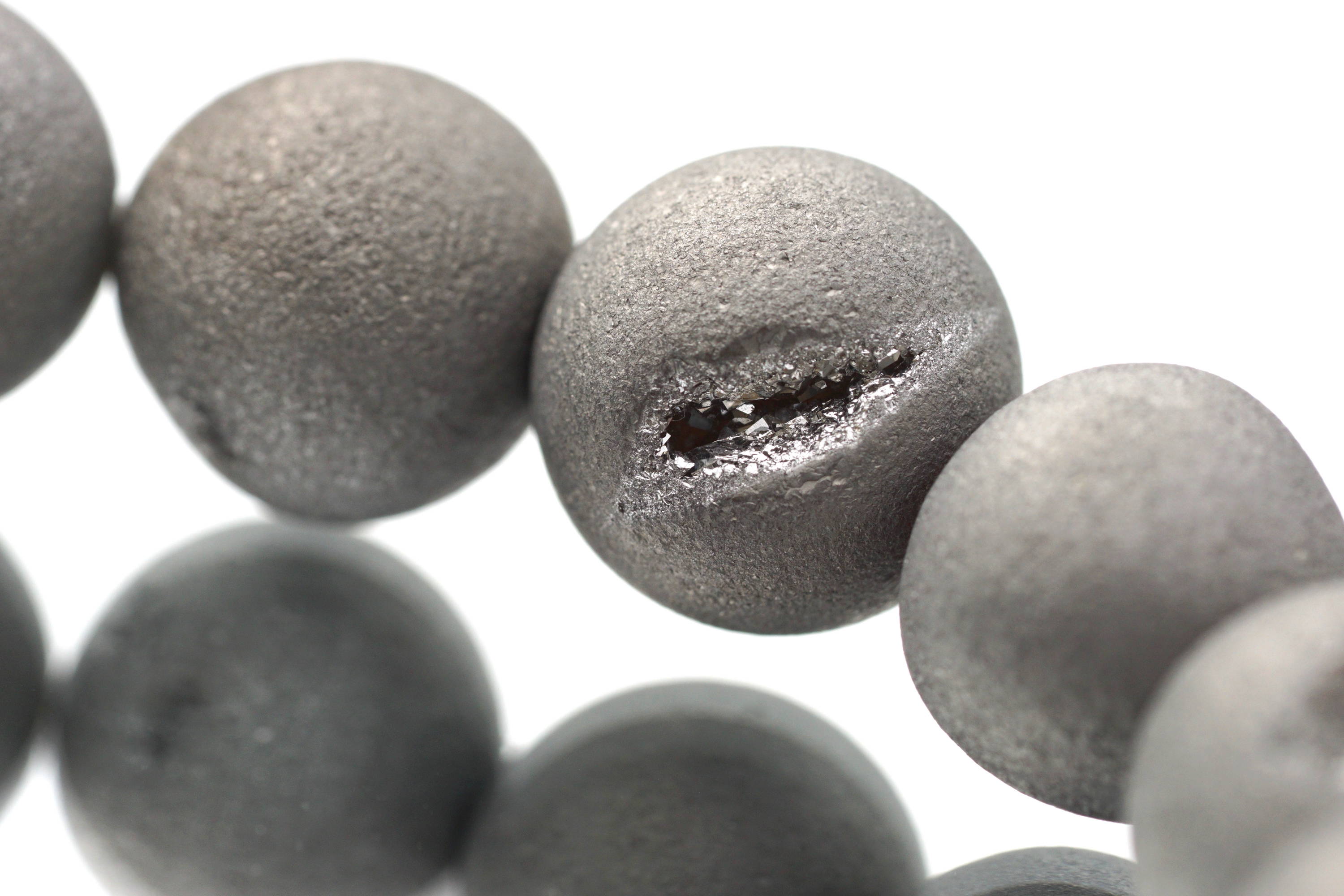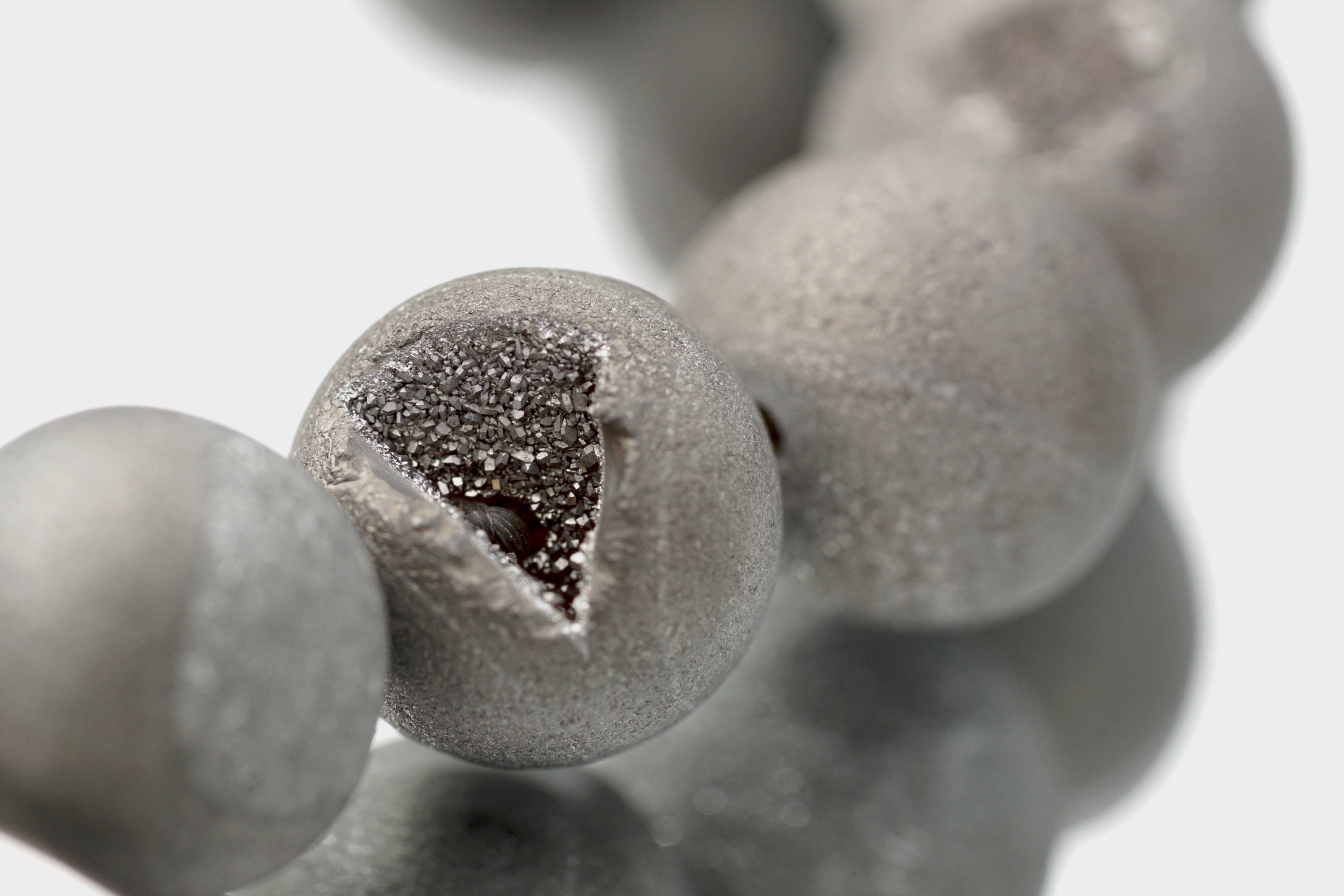 What was our inspiration for the Geode Collection Frost Silver Bracelet?
Our Frost Silver Bracelet was released in the summer of 2016 and it is the second design in our Geode Collection. Our Geode Collection Slate Bracelet was designed first (winter 2016) and quickly became a collector favorite; such a favorite that collectors began requesting a silver version. Instead of designing a silver version of our Geode Collection Slate Bracelet, we came up with a completely different design. Summer was on its way, and this was the perfect time to design some new pieces. The geode stone beads that we use for both our Slate Bracelet and Frost Silver Bracelet are some of Crystal's favorites (she loves the 'imperfect' stones). We wanted to focus solely on the stone beads for this new bracelet and include our signature silver Kinsley Armelle charm. The silver metal really brings out the intricacies in each geode bead. Our Geode Collection Frost Silver Bracelet is one of KA's first designs and remains a staple piece for many of our collectors.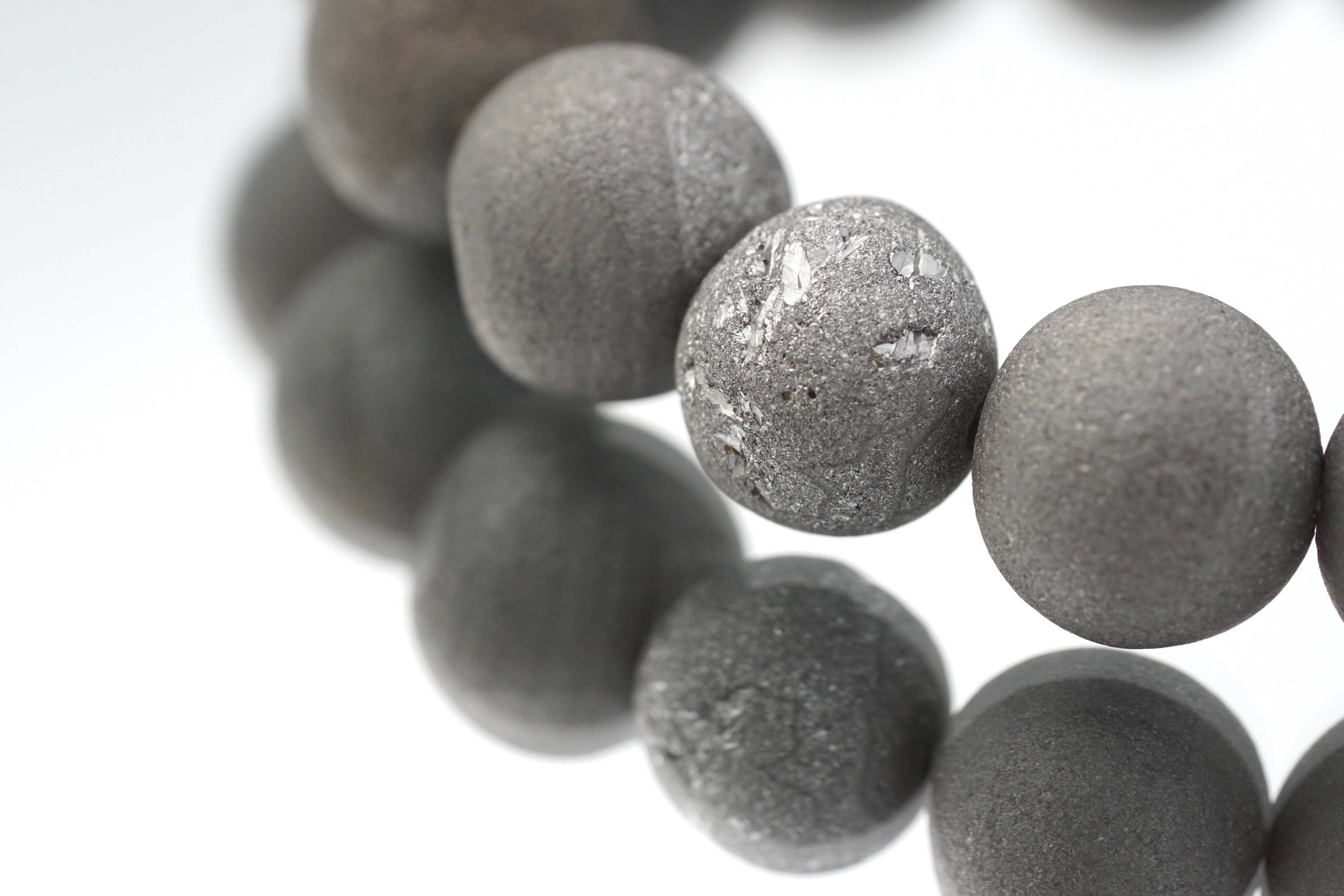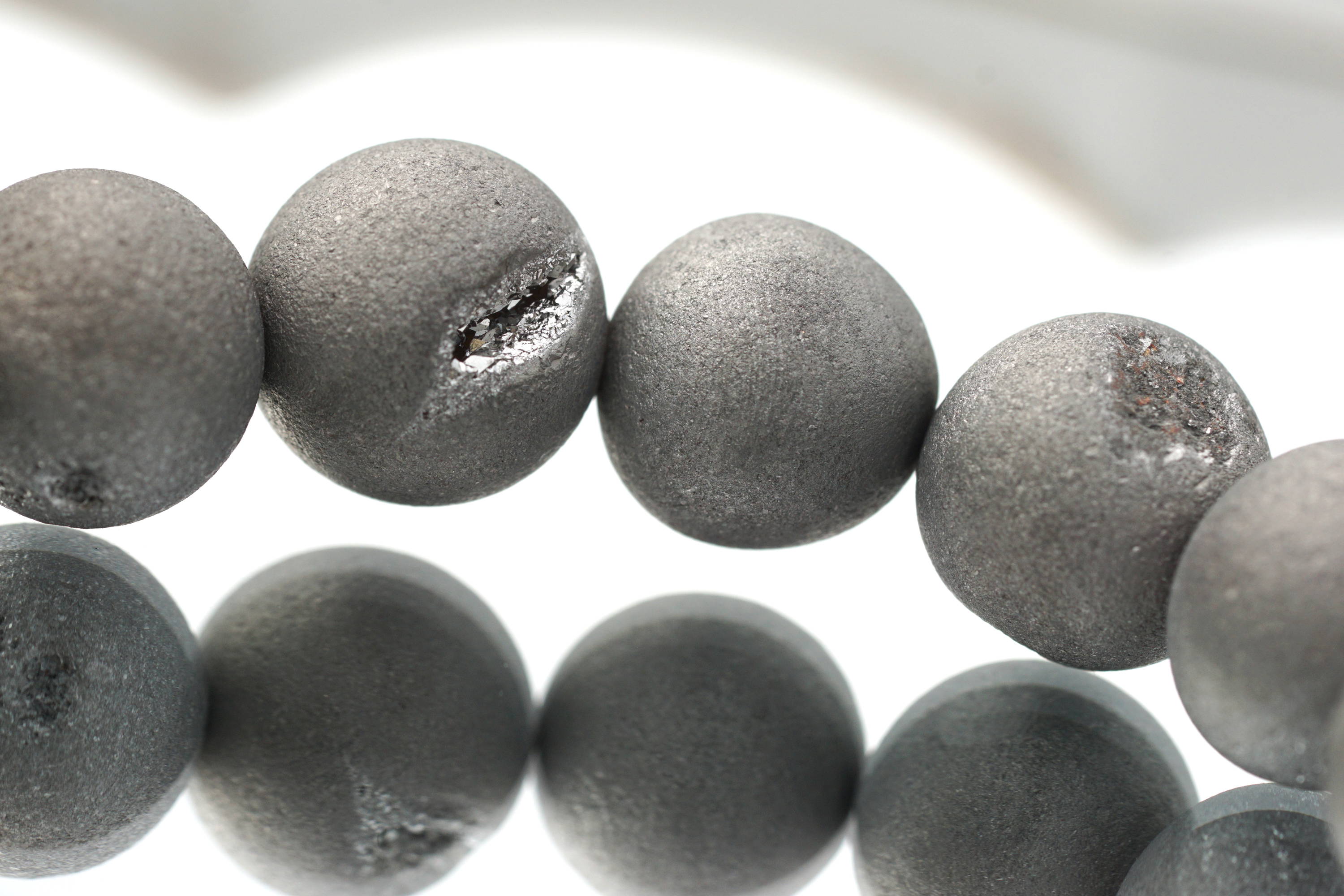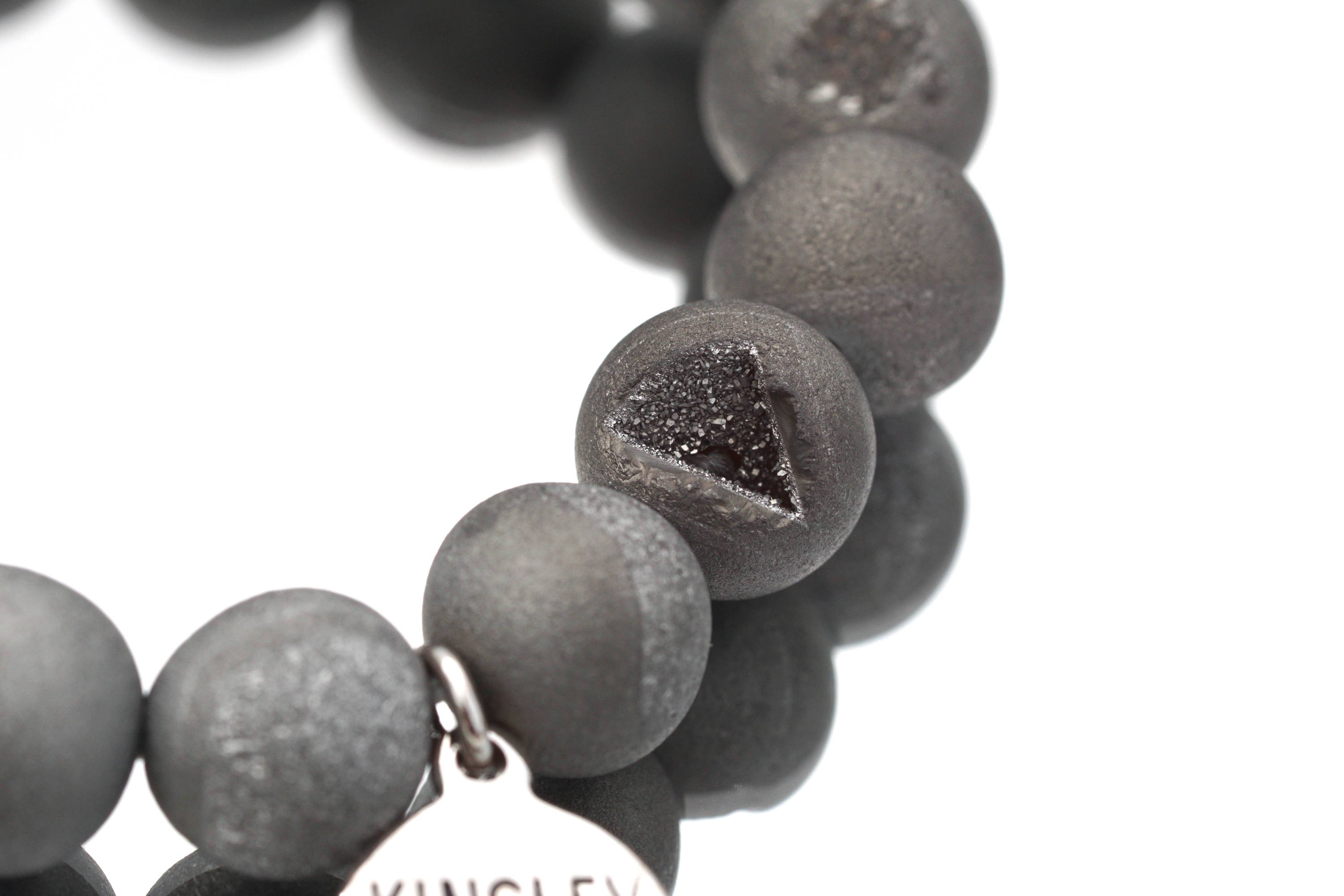 Why did we name this collection Geode?
Geodes are simple rock formations; rounded stones with a hollow center lined with crystals. They normally form in desert areas that were once volcanic ash beds. The name geode translates from French, Latin and Greek as earthy, earth-like," or from "earth". Geodes can be found all over the world, however, some of the most beautiful geodes have been found in the Americas. Geodes usually contain clear quartz crystals, however, many are found with purple amethyst crystals, agate, chalcedony, jasper or crystals such as calcite, dolomite, and celestite. Geodes are truly unique, especially because there is no simple way of telling what a geode holds until it is opened, how fun is that? A true surprise in each and every naturally formed rock. We named our Geode Collection for the stone beads we use in each of this collections designs.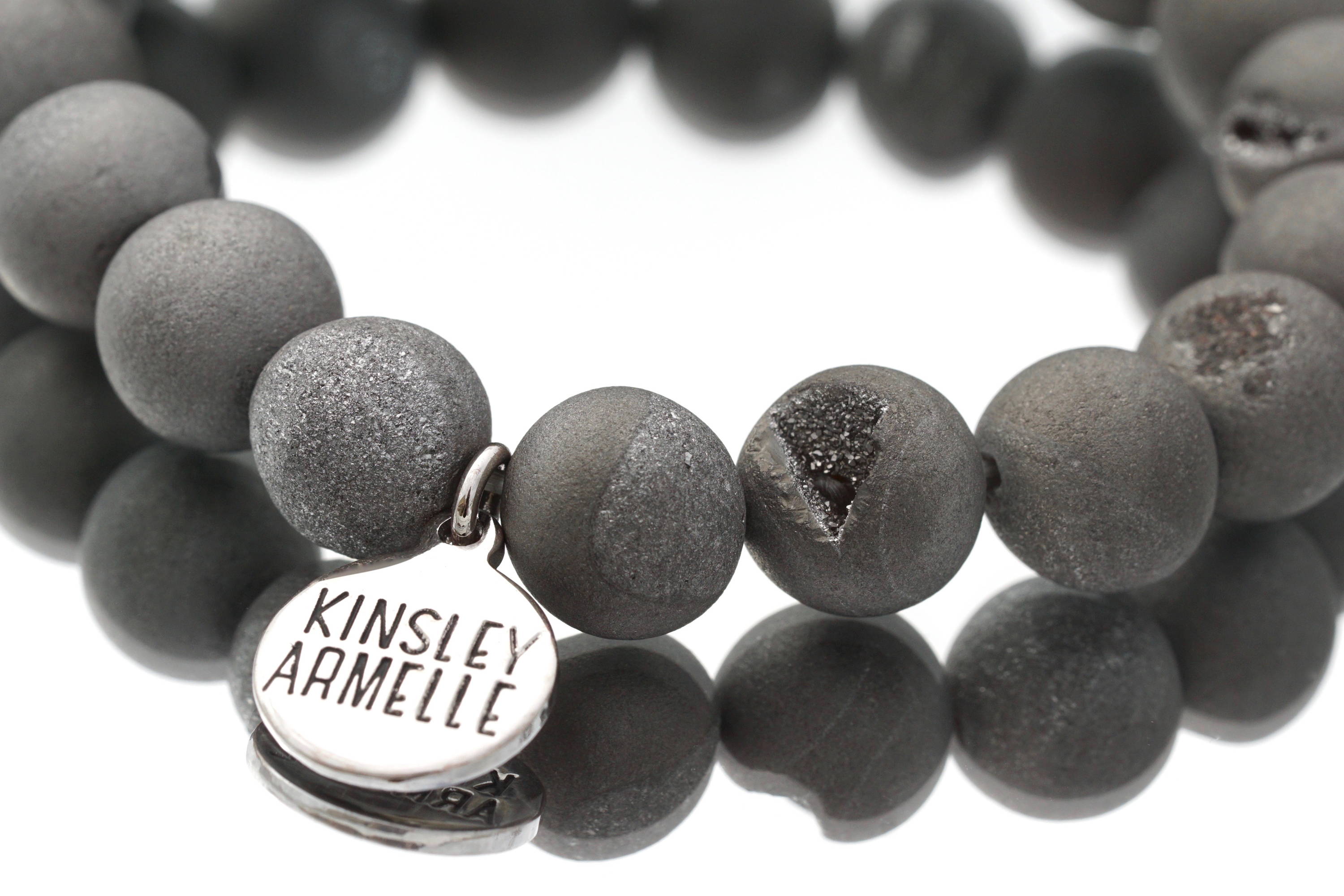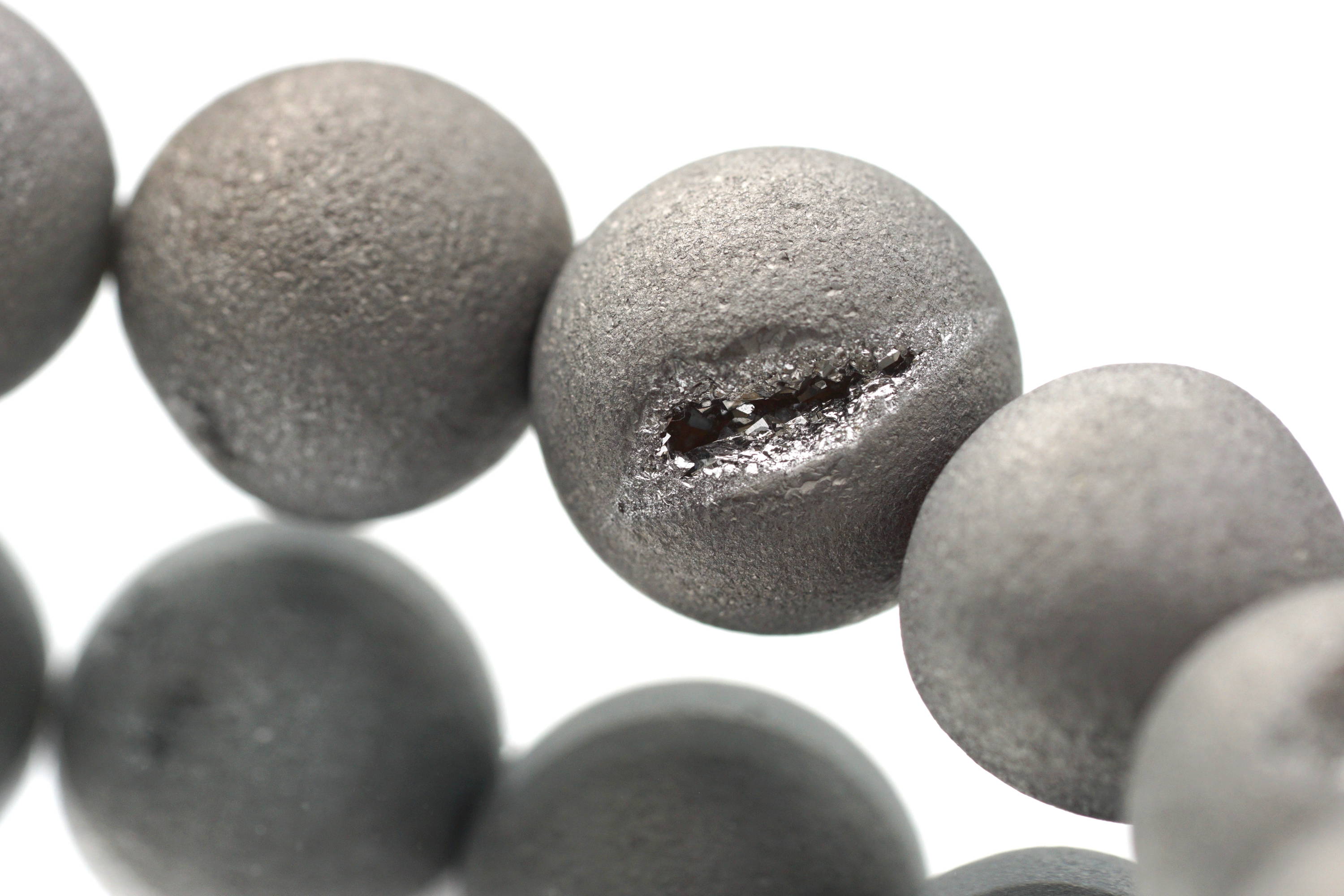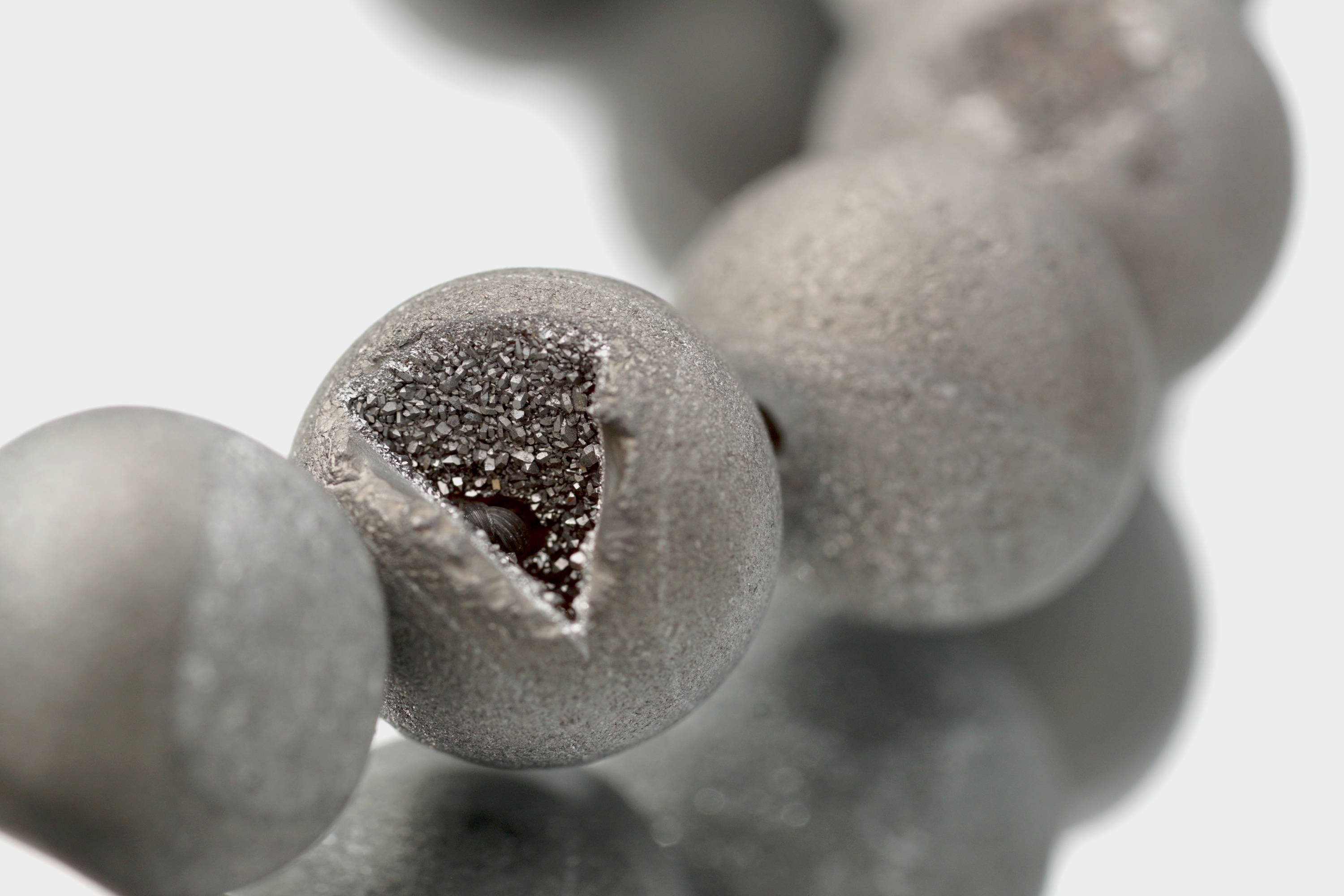 So what are you waiting for?
Add our Geode Collection - Frost Silver Bracelet to your KA Collection today!