What WAS THE INSPIRATION BEHIND OUR Rubik COLLECTION - Pepper Bracelets?
Our Rubik Collection - Pepper Bracelet made its debut in the Fall of 2018. When designing our Fall 2018 products, we went back to the basics. We wanted a unique twist on some of our most loved designs. Several of KA's 'Pepper" designs make our Best Seller list. The Rubik Collection takes a non-traditional approach and has an edgy appeal with straight lines and jagged edges. We chose the name RUBIK because the small cubed stones reminded us of a rubik's cube.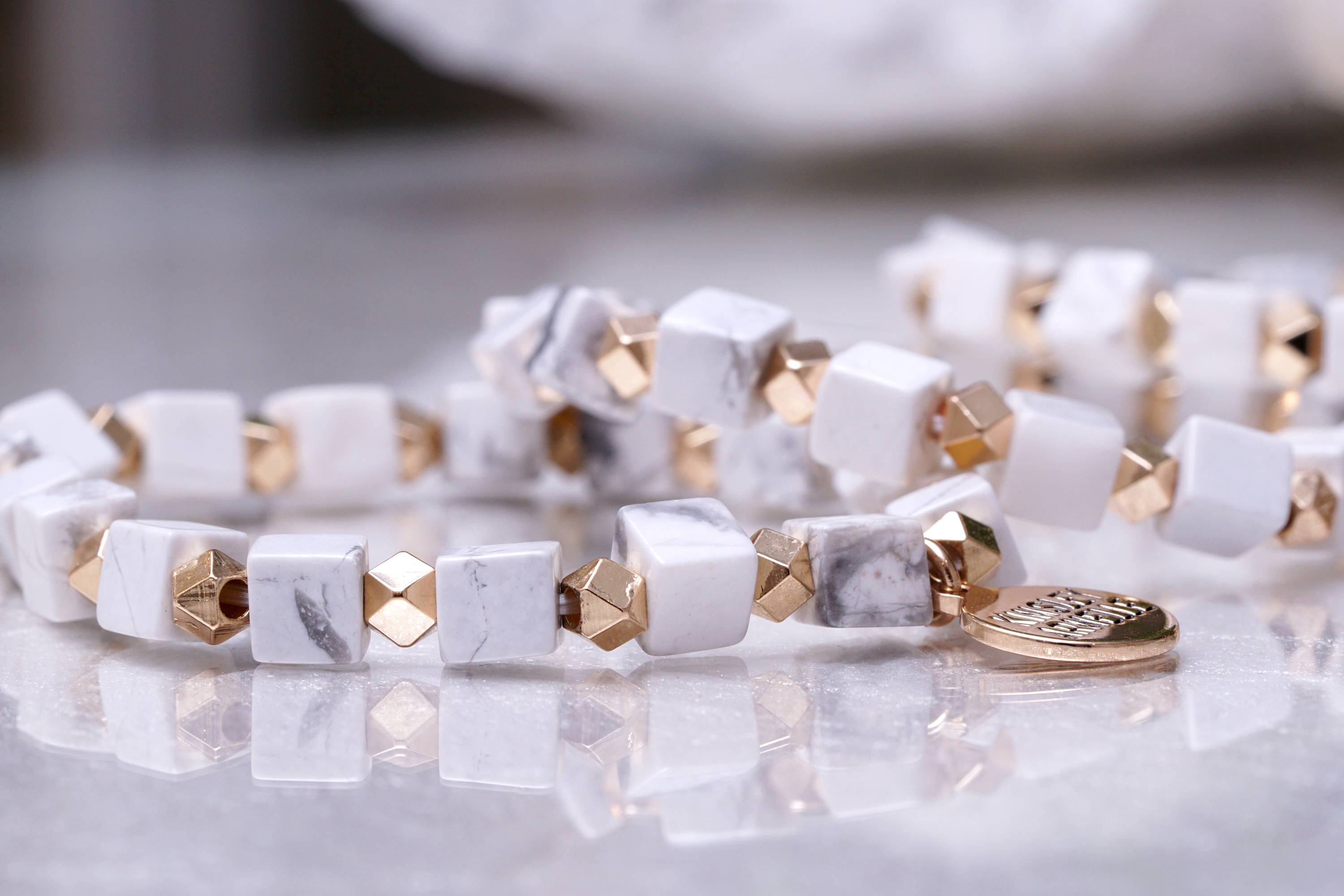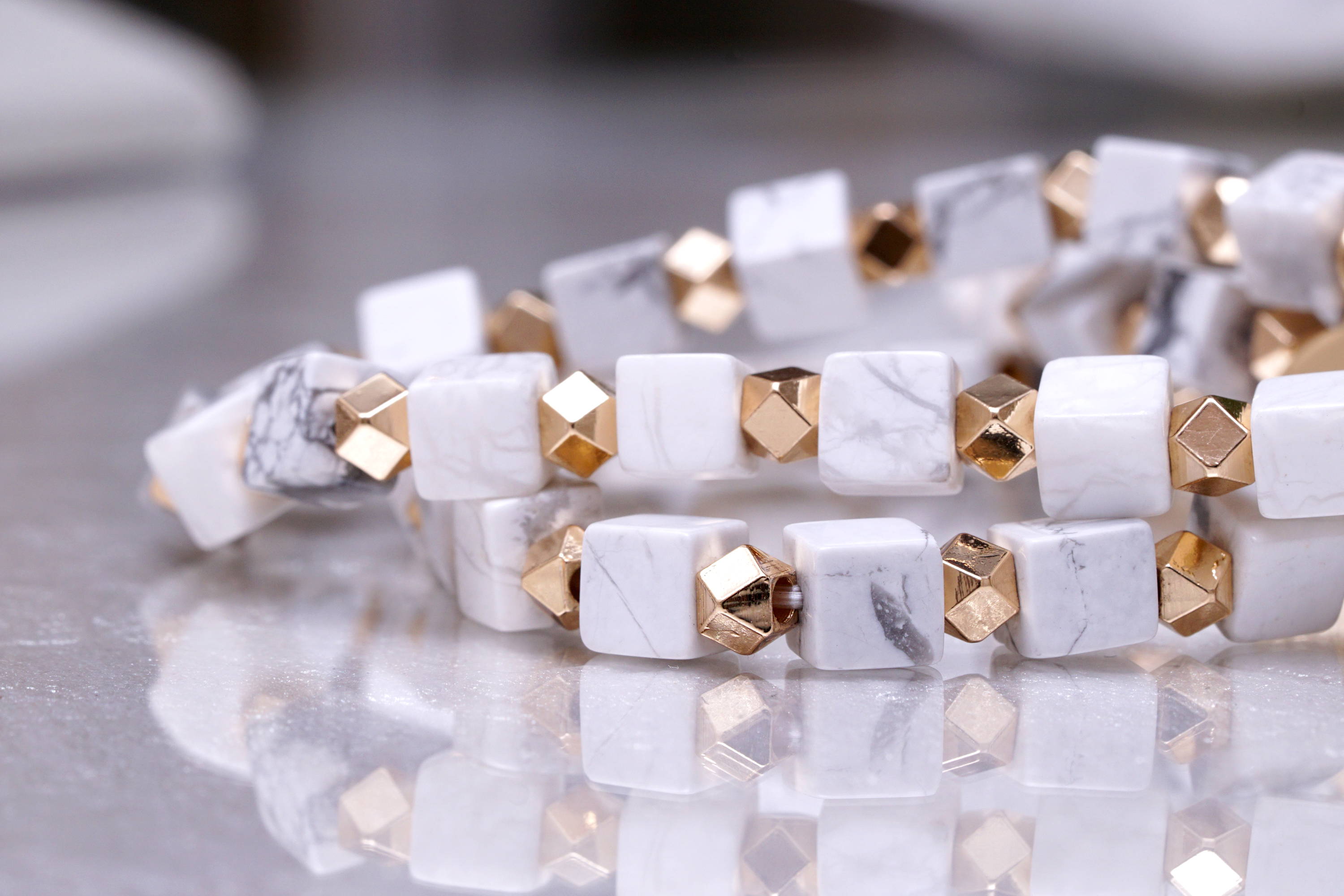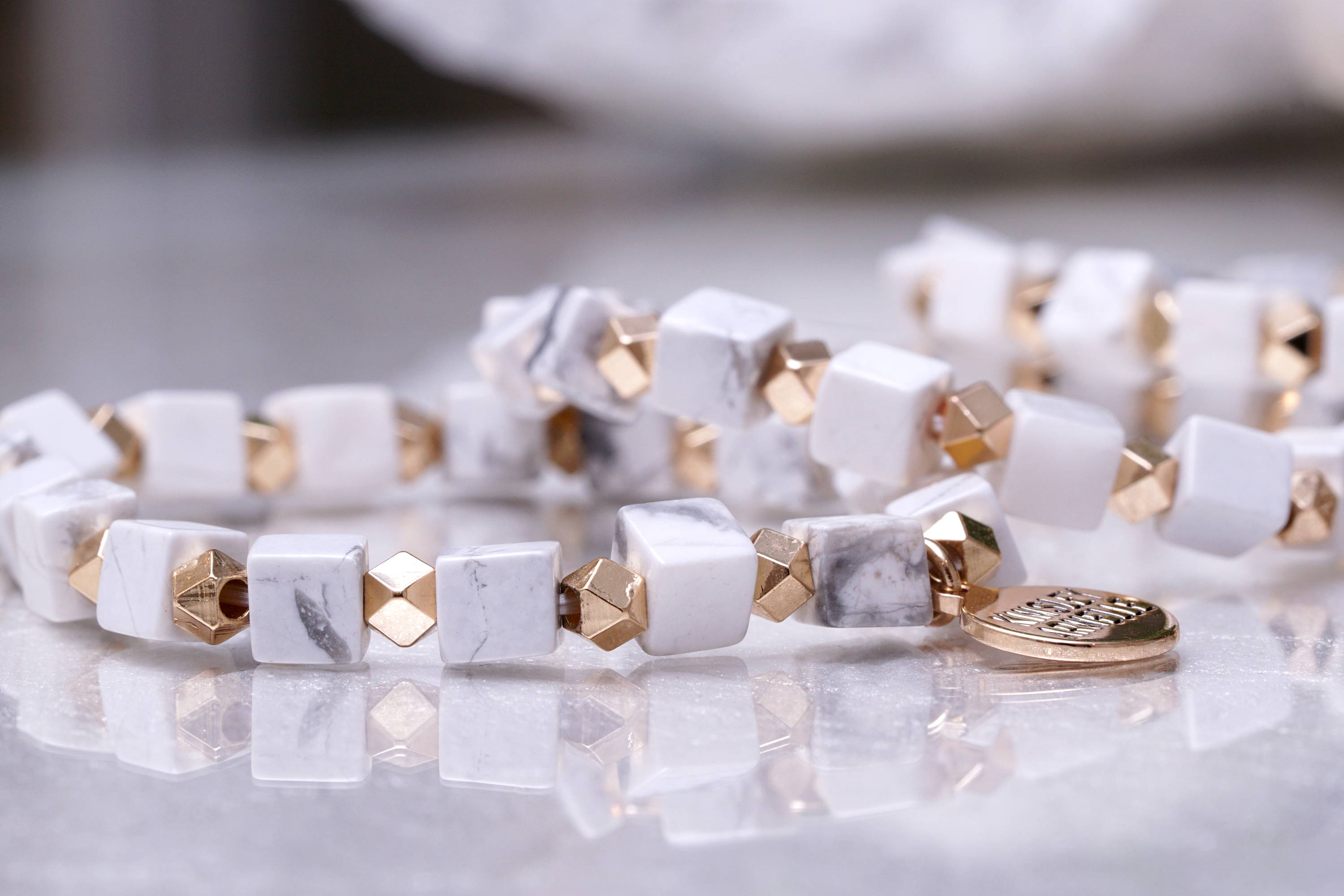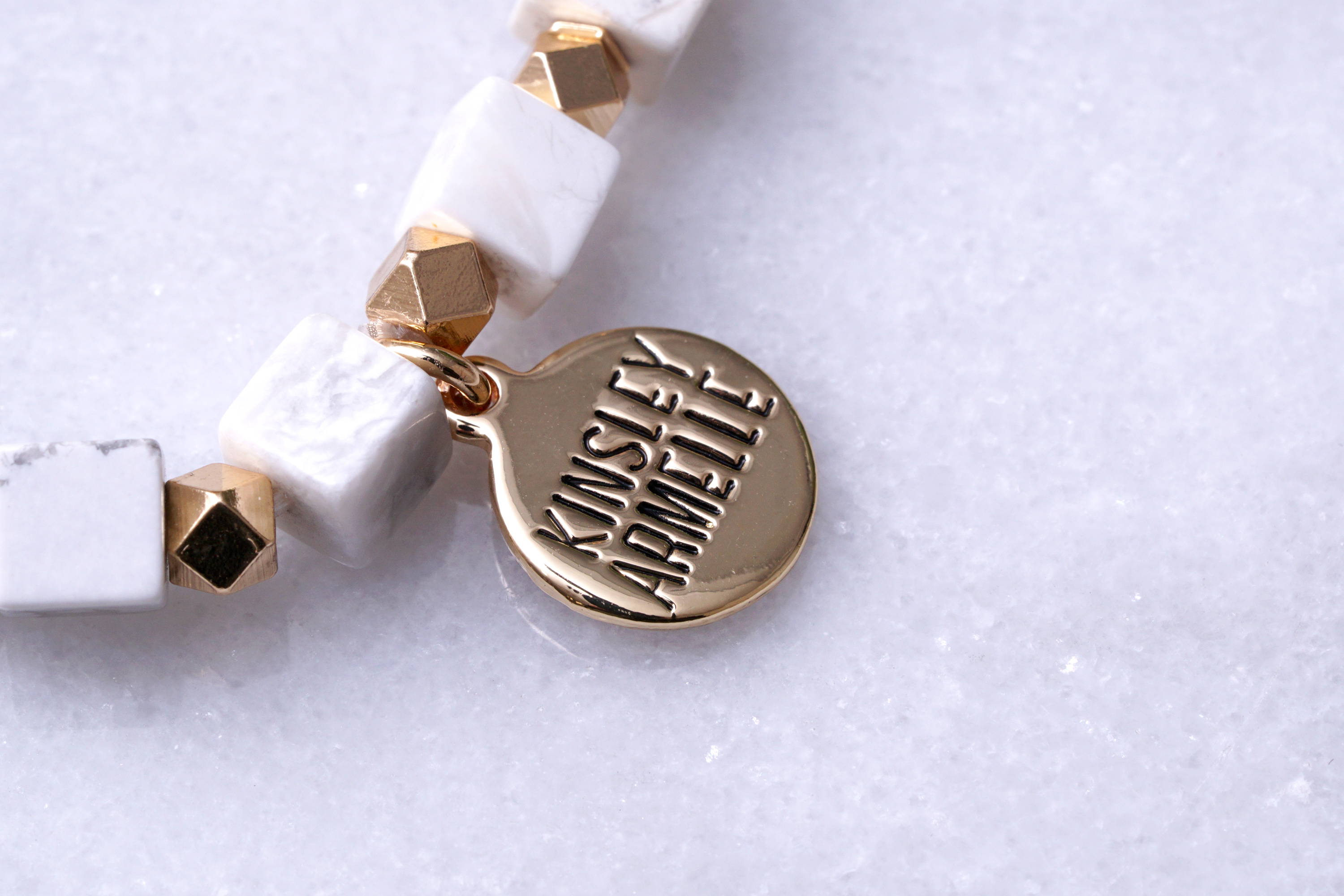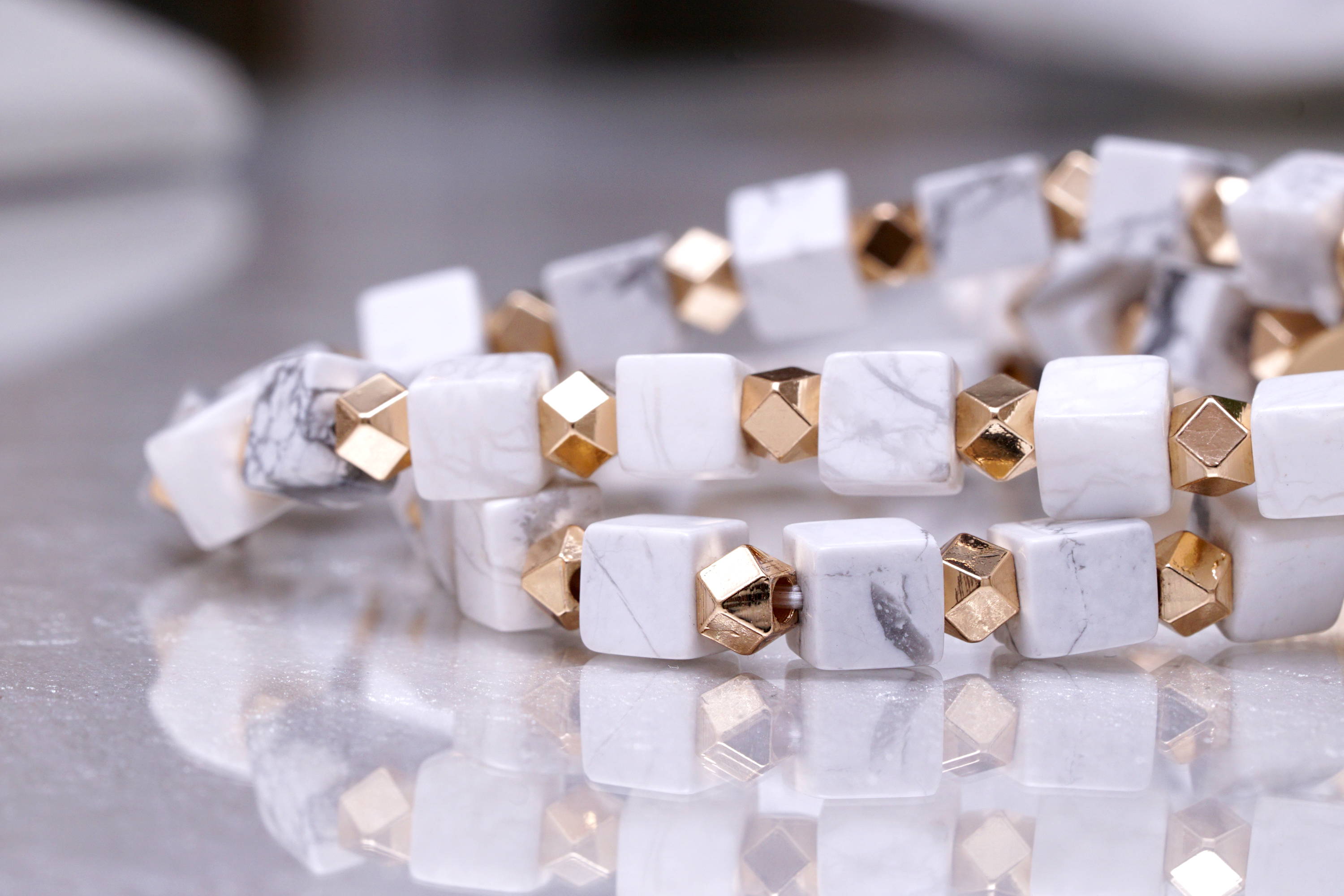 What stones are used in our Rubik Collection - Pepper bracelet?
KA has several designs that we refer to as 'pepper'. We use Howlite in these designs, which is a borate mineral found in evaporite deposits. Howlite was discovered near Windsor, Nova Scotia in 1868 by Henry How. Howlite has a very porous texture and can be dyed to imitate other minerals, especially turquoise because of the similar veining in the stone.

Howlite is believed to be a calming stone. It is said to physically calm the body and releases muscle tension. The stone is widely used to reduce anxiety, tension, stress and is said to assist in the elimination of pain and rage.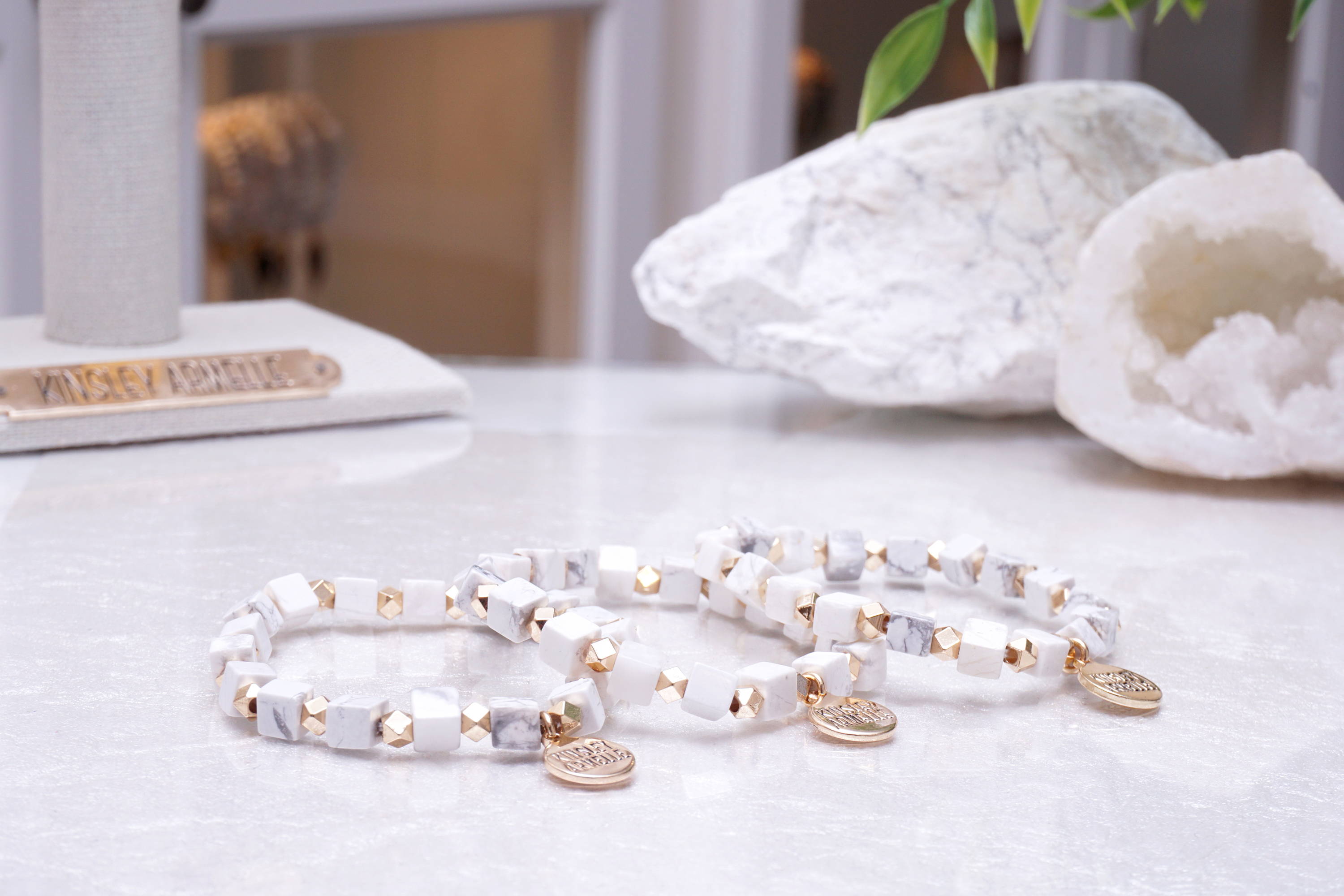 What is the best way to style our Rubik Collection - Pepper Bracelets?
We love stacking our Rubik Collection - Pepper Bracelets with several of our gray stone designs as well as our other Rubik Collection bracelets. Shop some of our favorite collector stacks below!
So what are you waiting for?
Add one of our Rubik Collection - Pepper Bracelets to your KA Collection today!