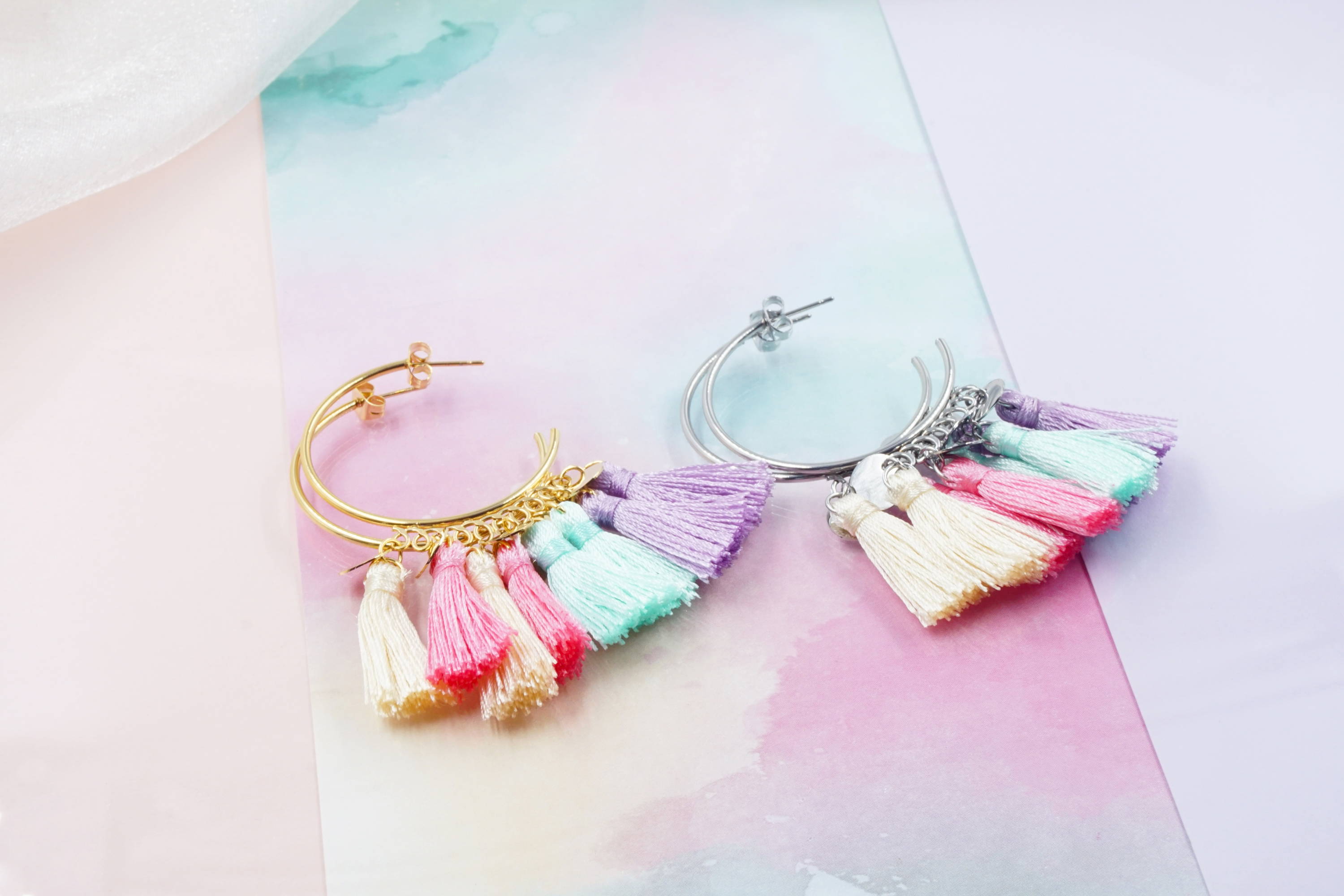 What WAS THE INSPIRATION BEHIND OUR TASSEL COLLECTION CHIKA EARRINGS?

Our Tassel Collection Chika Earrings were released as part of our 2018-June Klub KA! We ADORE how FUN these earrings are! We were really loving FRINGE earrings for our Spring 2018 launch when we released our Agate Collection Tassel Earrings in four different pastel colors. We LOVED the four pastels so much and they complimented each other so well that we wanted to create a FUN, FUNKY, CASUAL earring that would bring four different pastels together. We chose to do hoop and added gold accents for a festive flair. We offer our Chika Earrings in both gold and silver.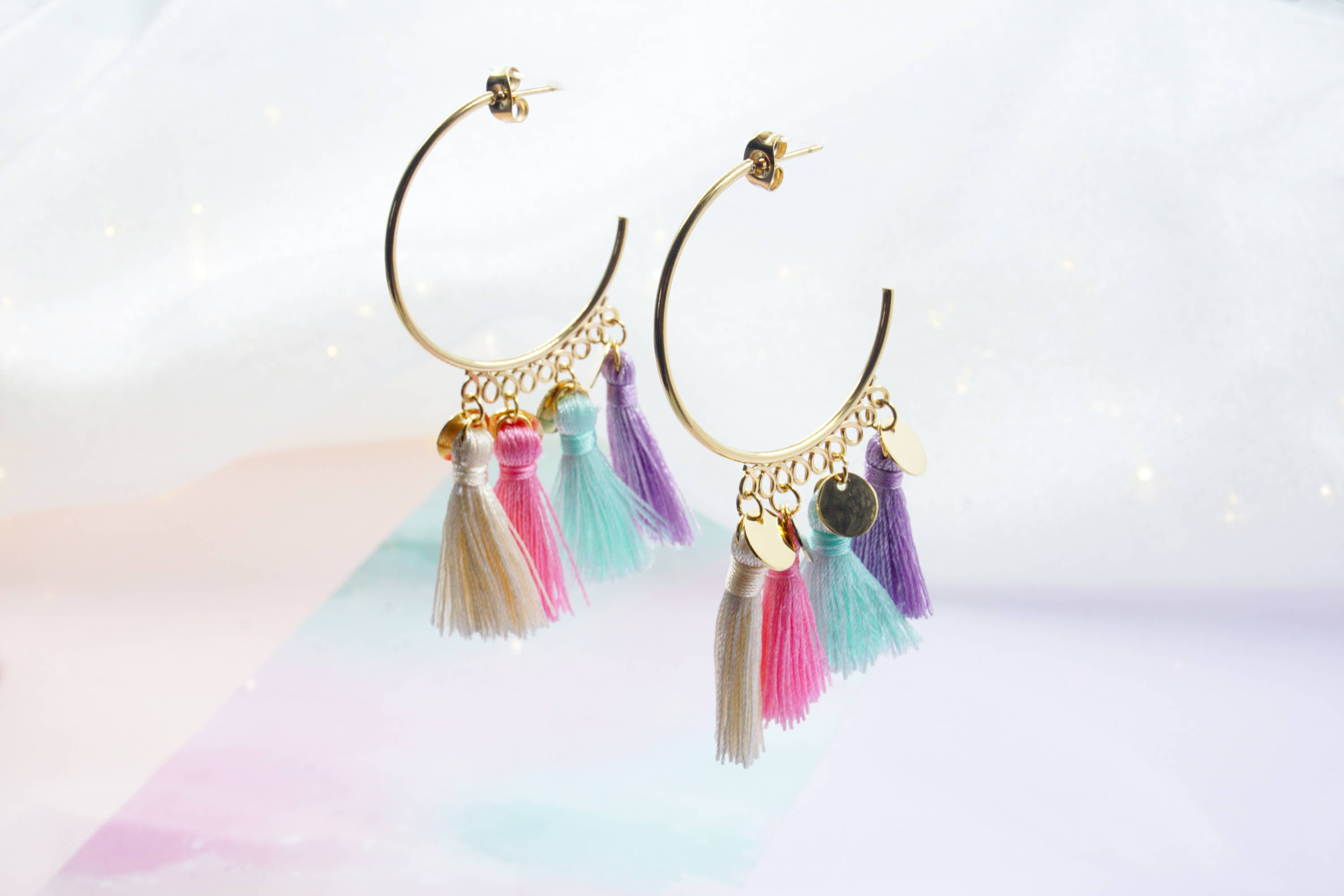 Crystal (KA Founder & Creative Director) keeps up with top industry trends and often refers to the Pantone Color Institute for color inspiration during her design process. When designing our 2018 Spring designs, Crystal loved PANTONE 16-5533 Arcadia and PANTONE 17-3020 Spring Crocus, both part of the Pantone Spring 2018 Top 12 Color Palette and PANTONE 11-0608 Coconut Milk, all of which are used in both our Agate Collection Tassel Earrings and our Chika designs. Although we used PANTONE 15-1520 for our Agate Collection Punch Fringe Earrings, we wanted a PINKER color for the Chika designs, so we chose PANTONE 16-1329 for the final tassel color of this spring piece.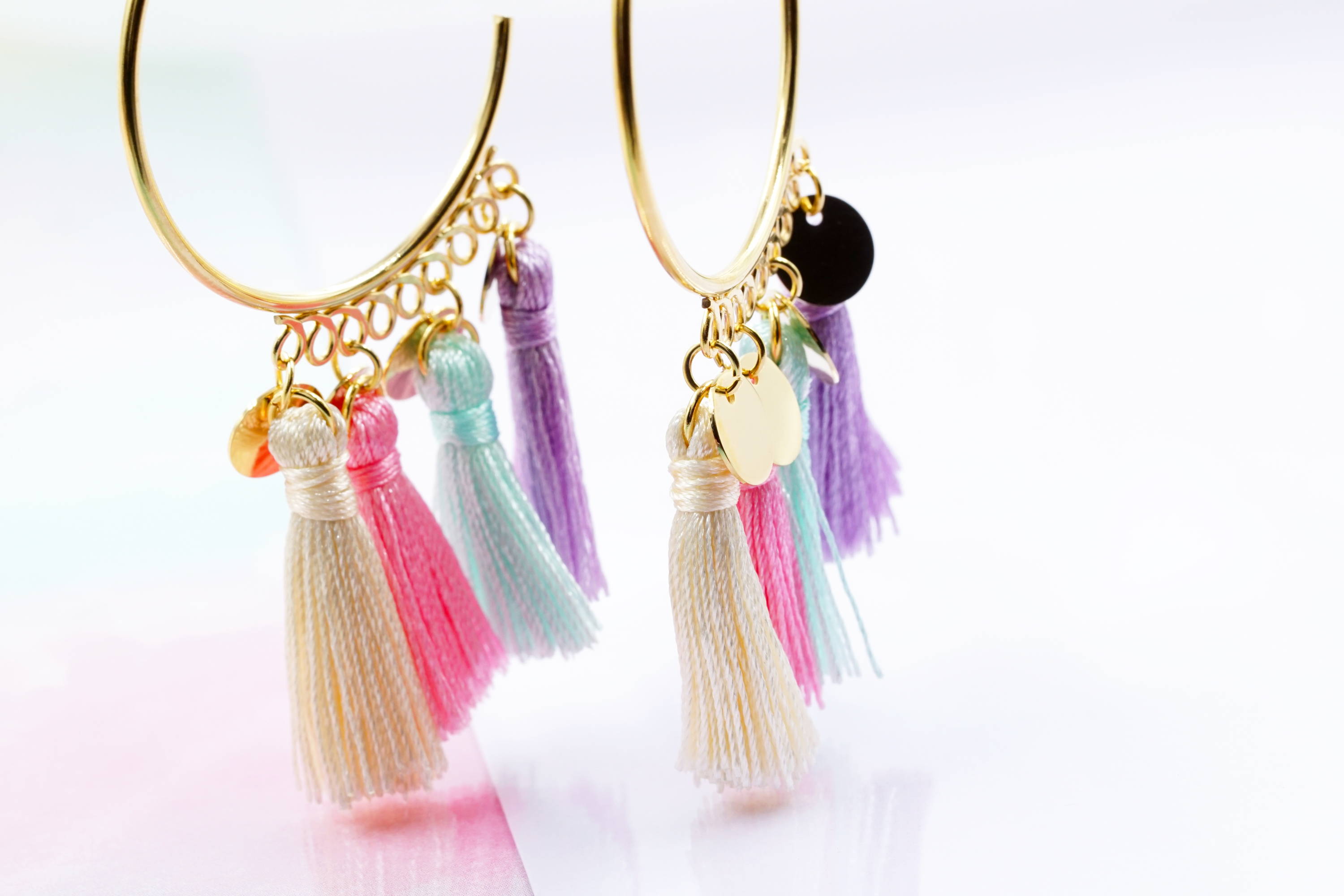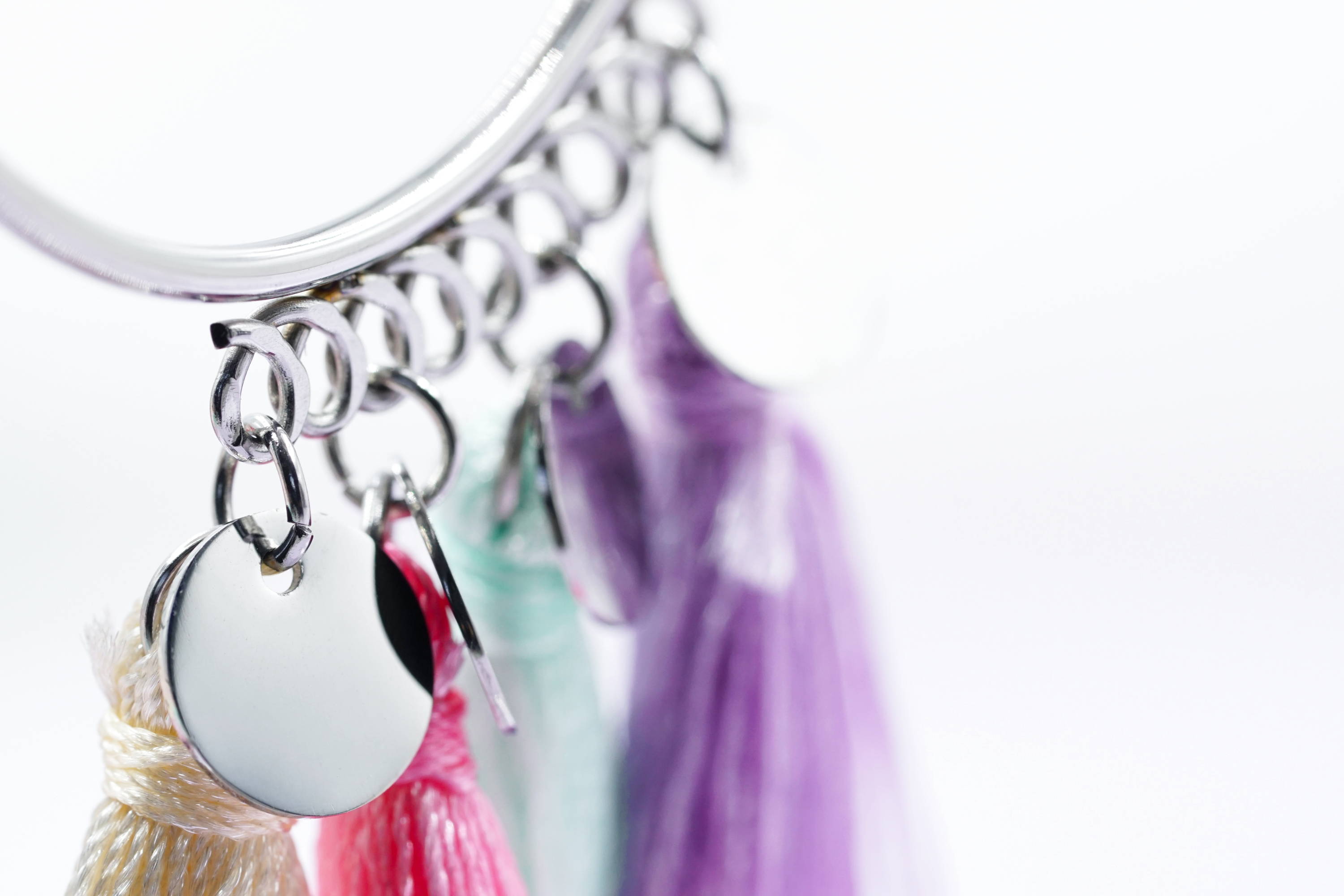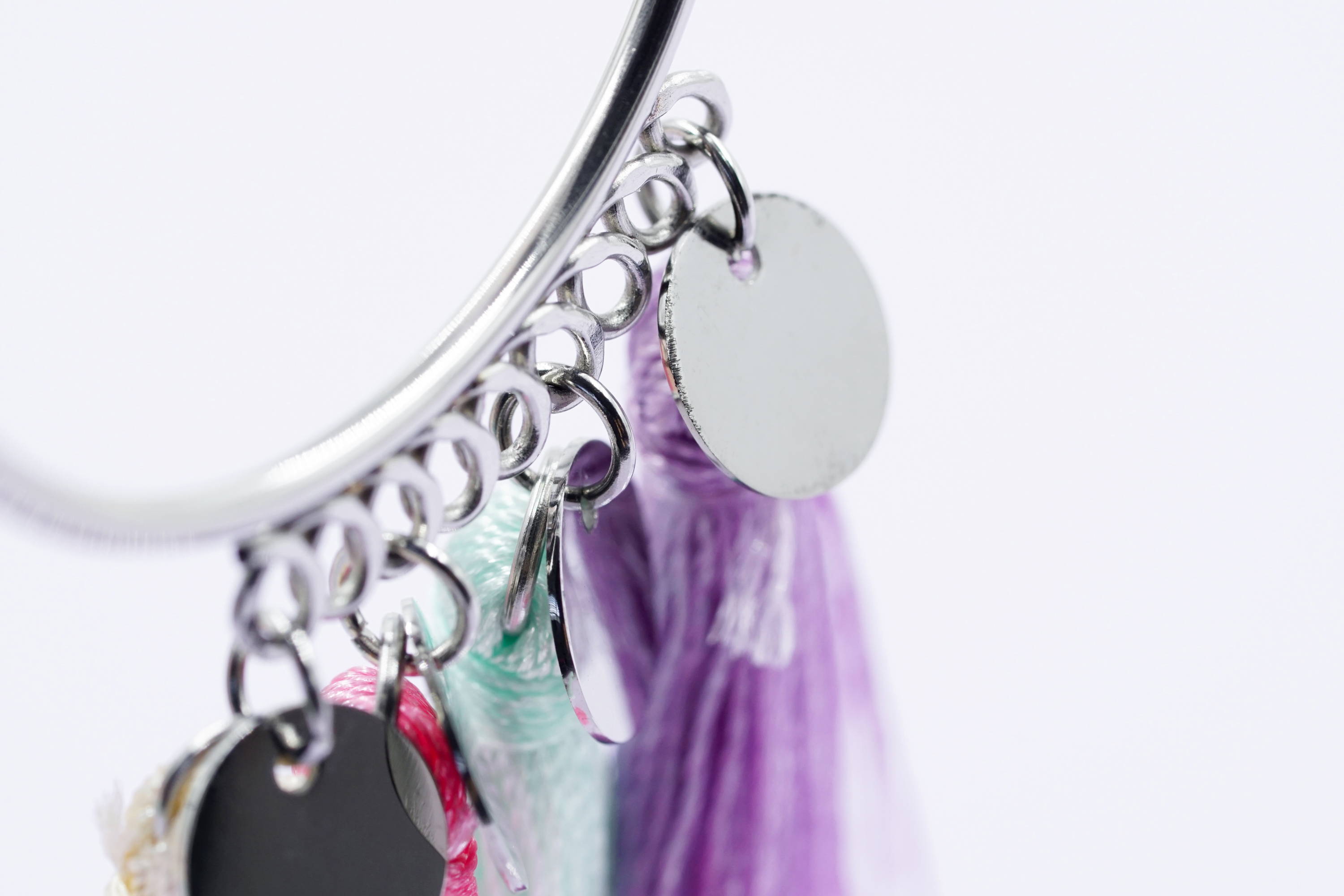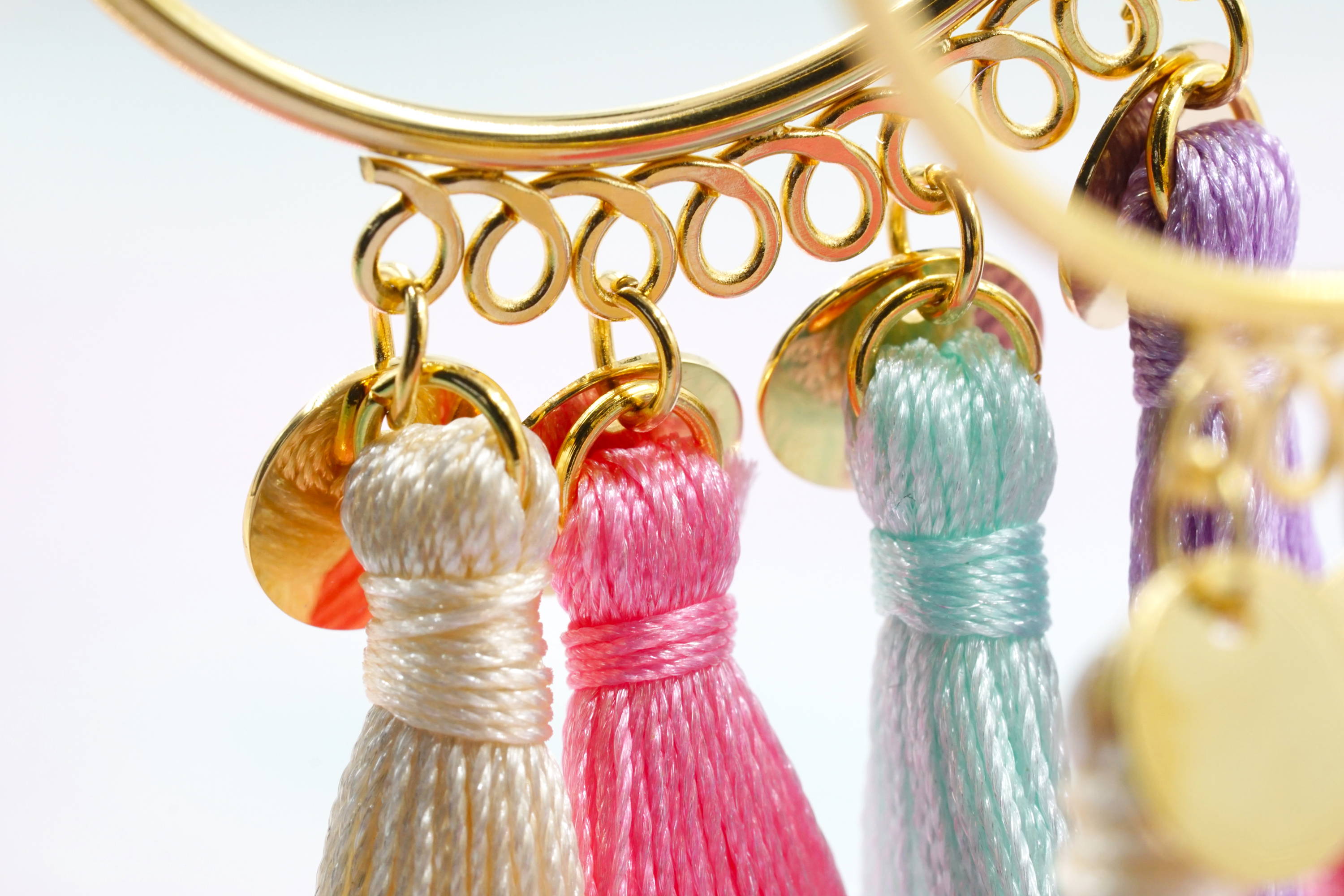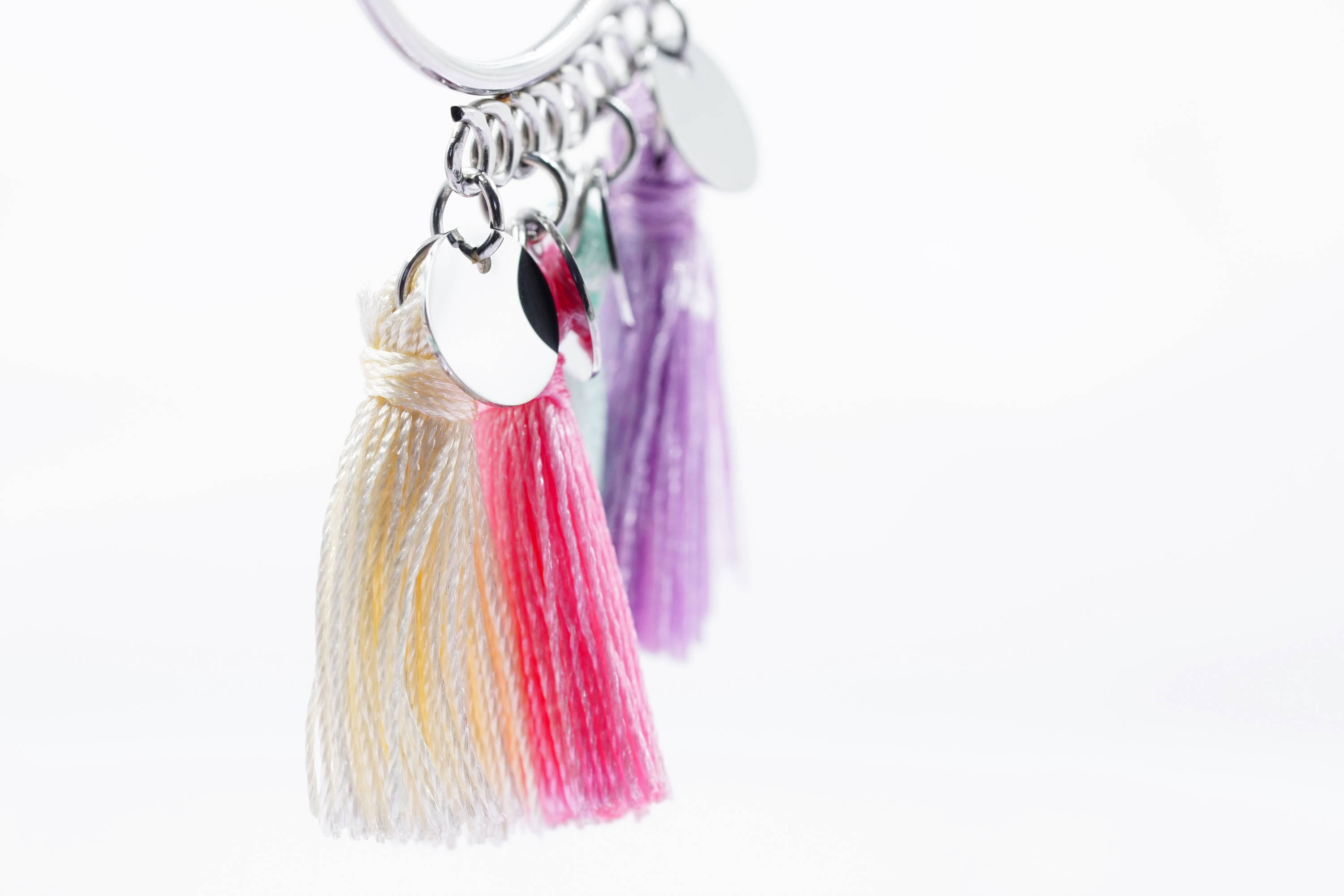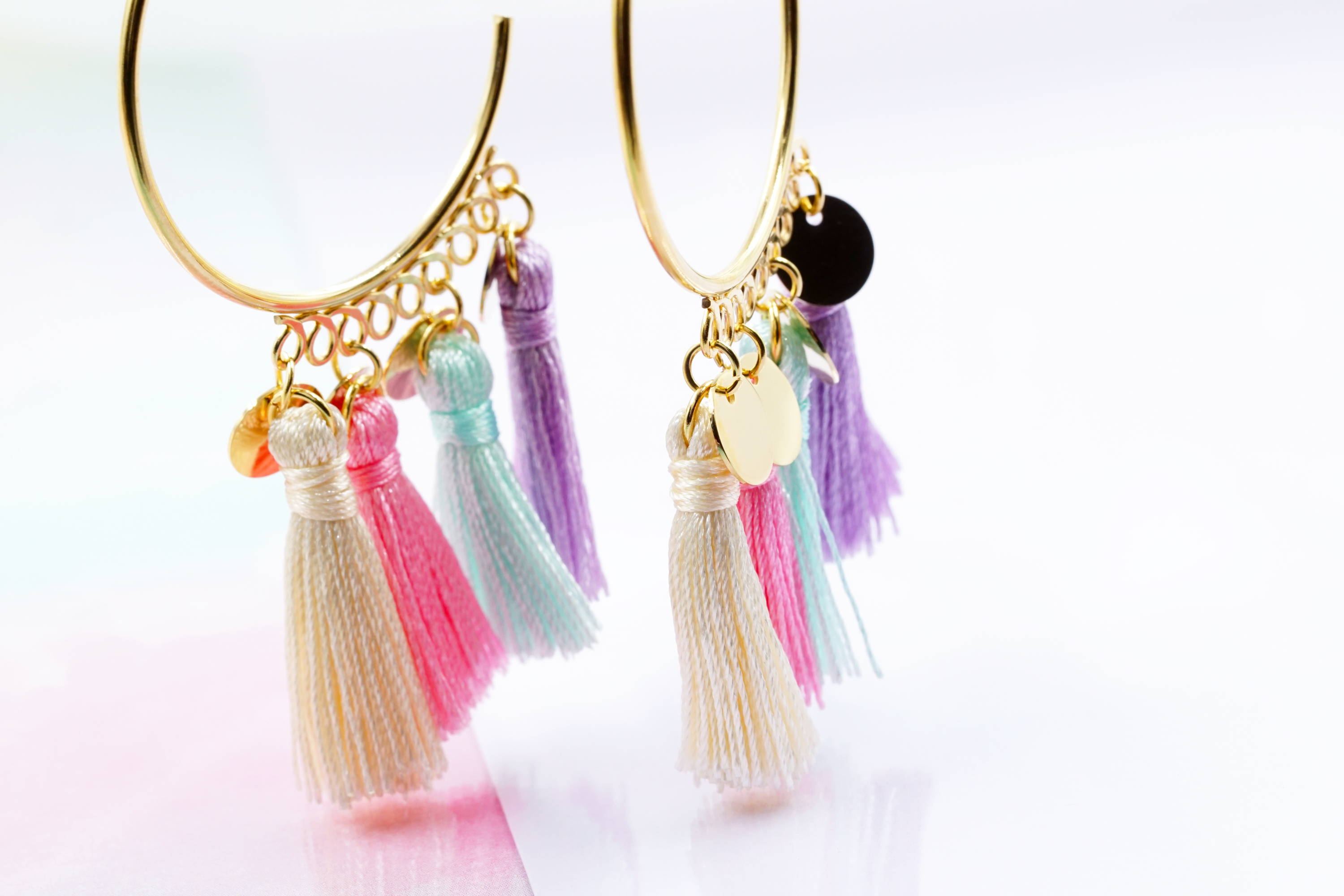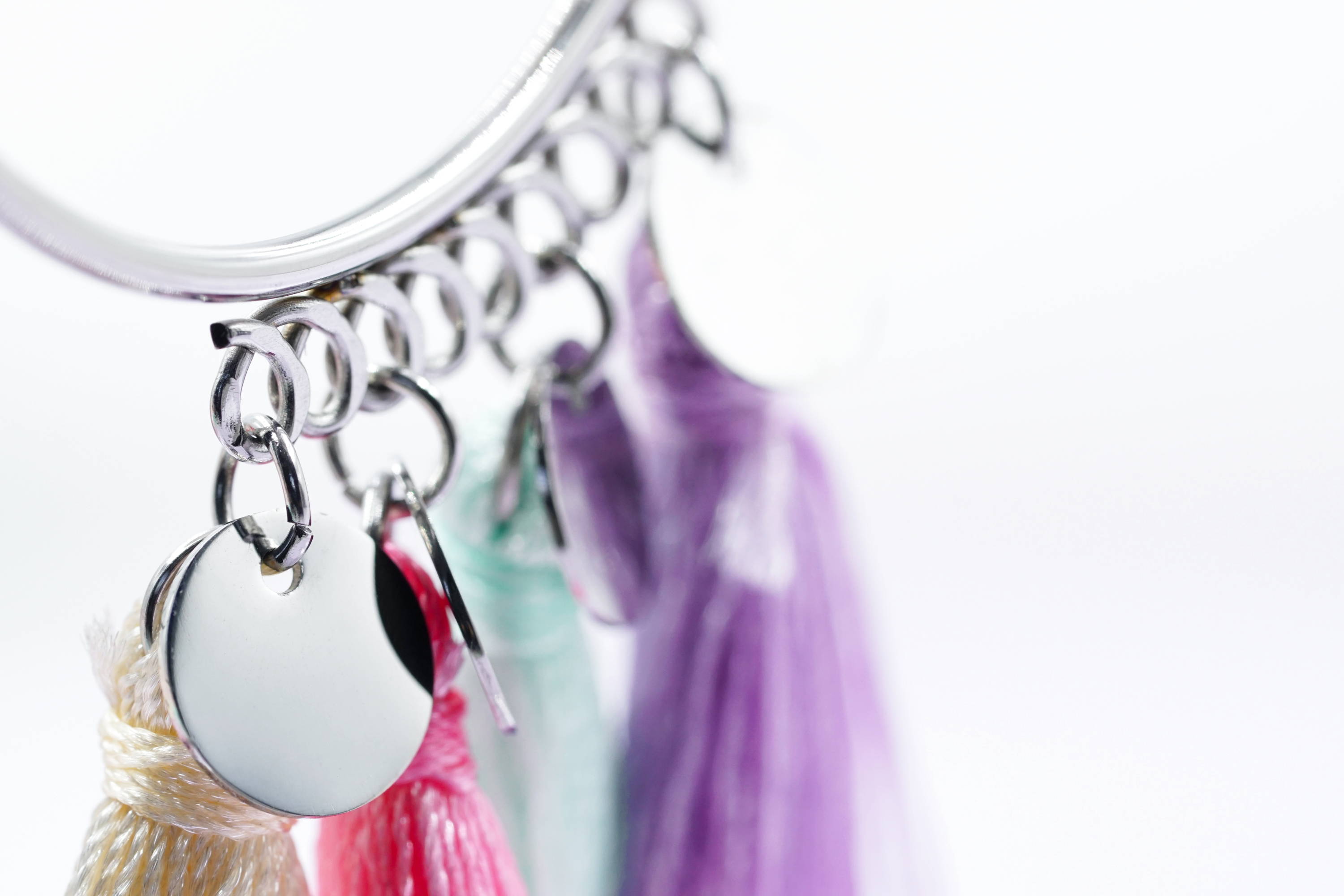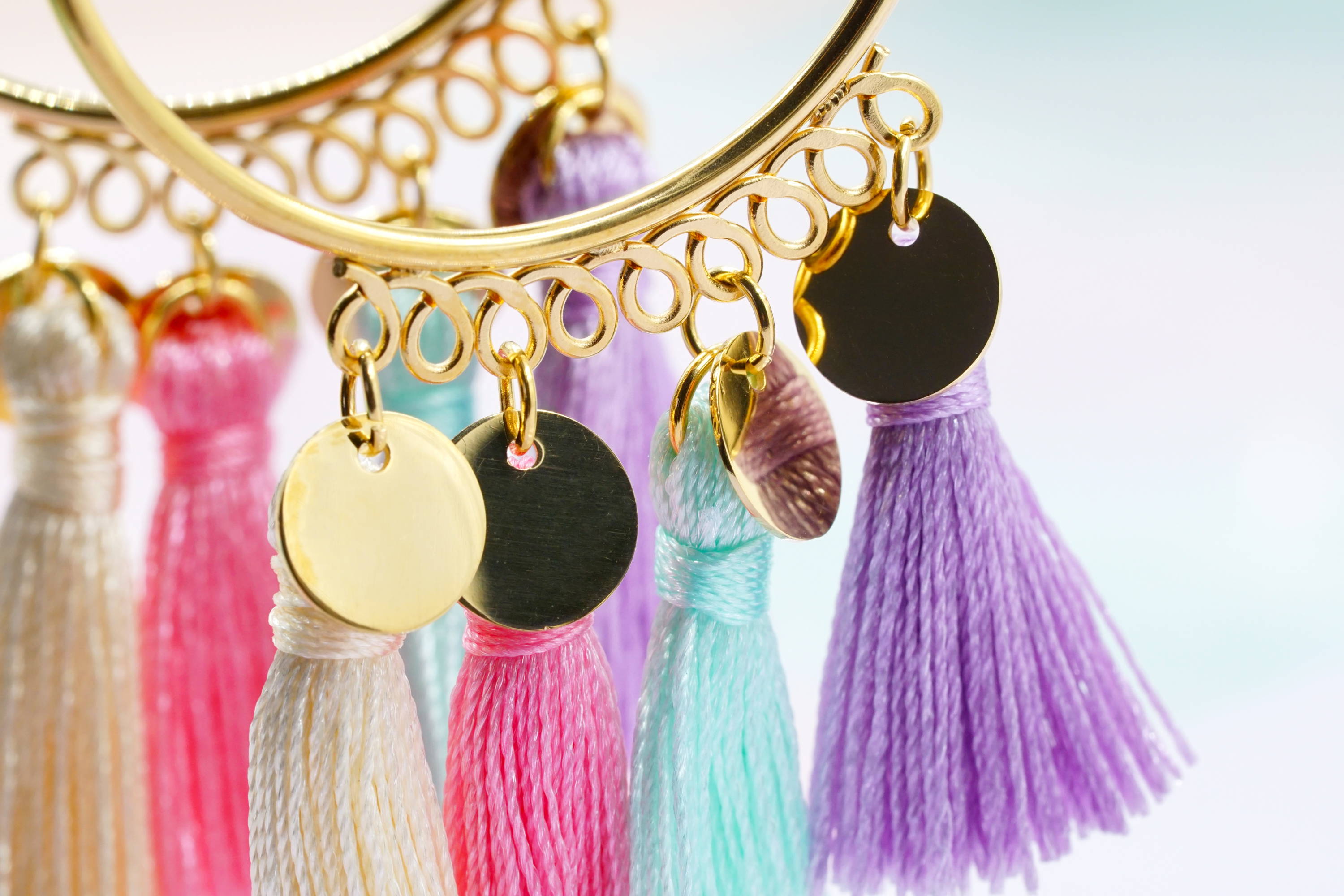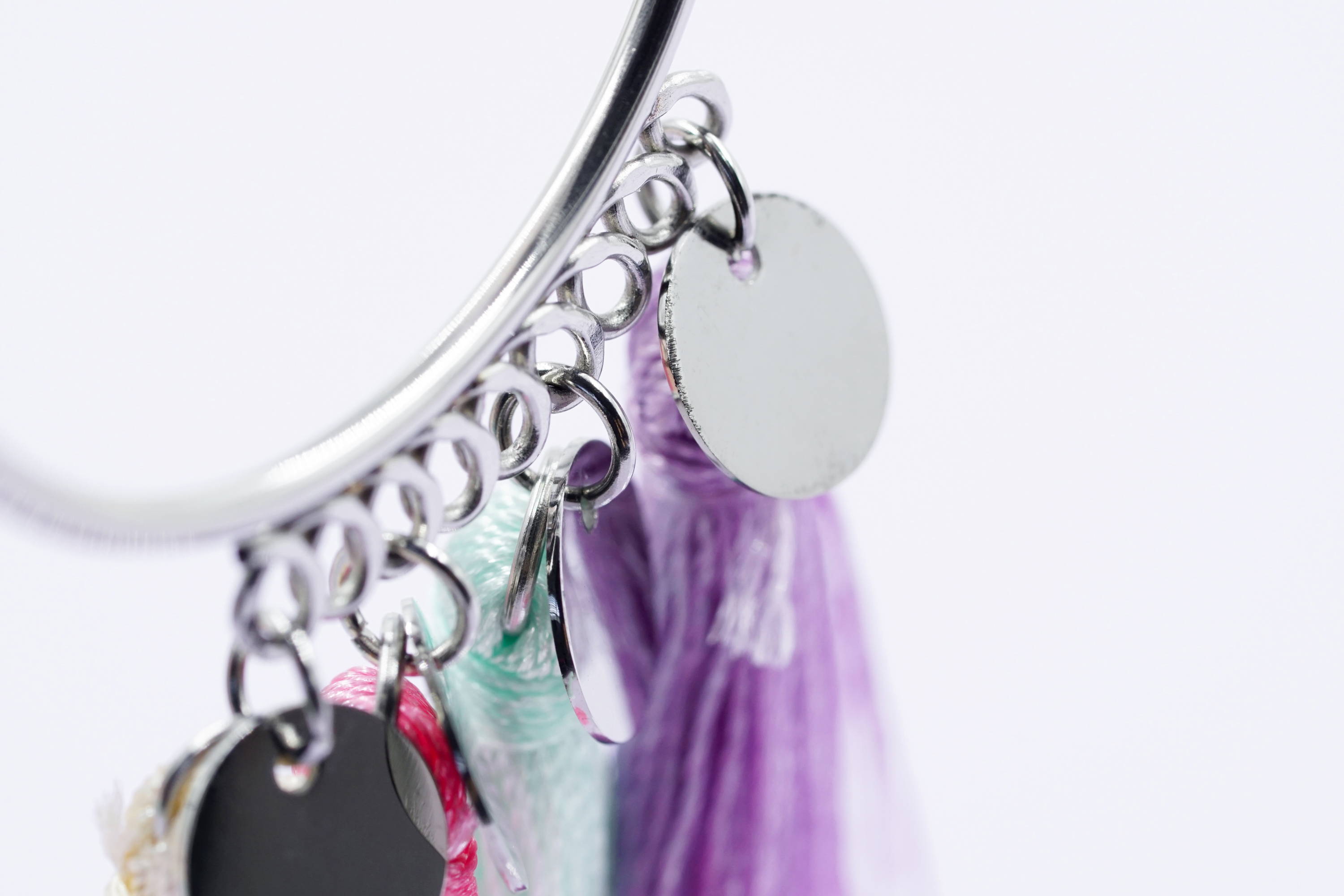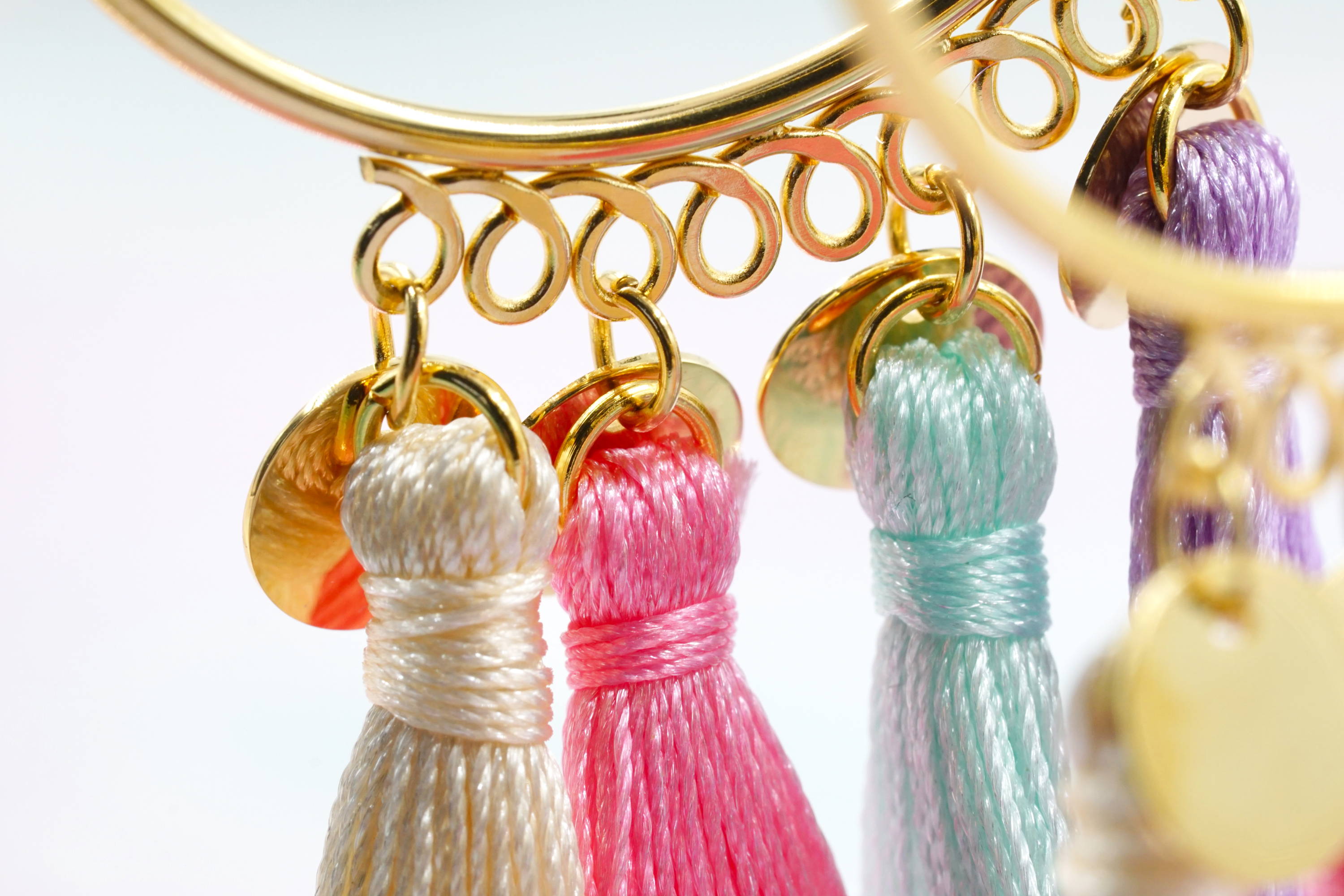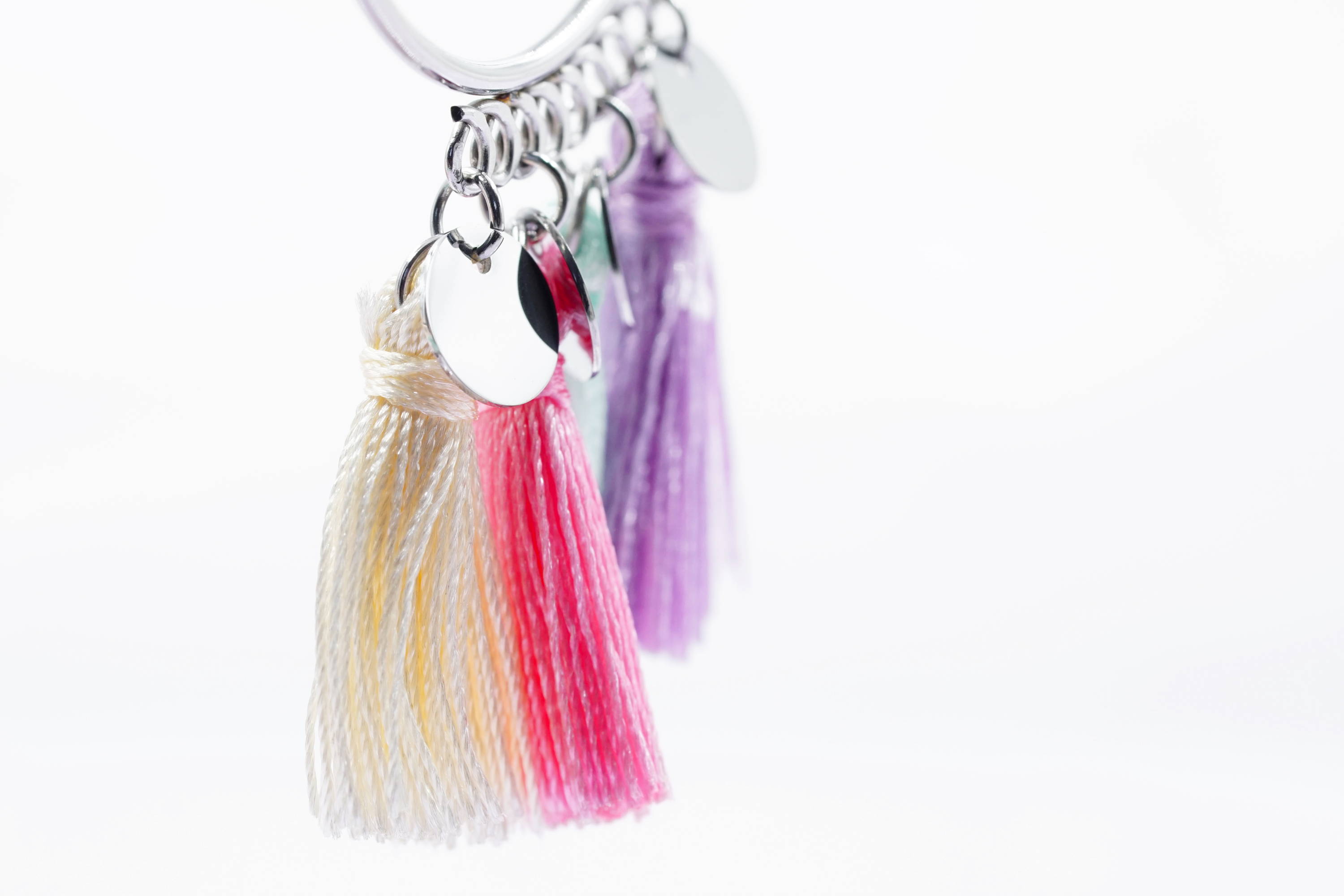 What is the best way to style our TASSEL COLLECTION CHIKA EARRINGS?

The greatest part of this design is its color palette. Our Chika earrings are lightweight and add a fun, chic feel to any outfit. They can be worn with jeans, sundresses or a night out! The colorful fringe brings any outfit to life! We hope you love them as much as we do. Quantities are Limited.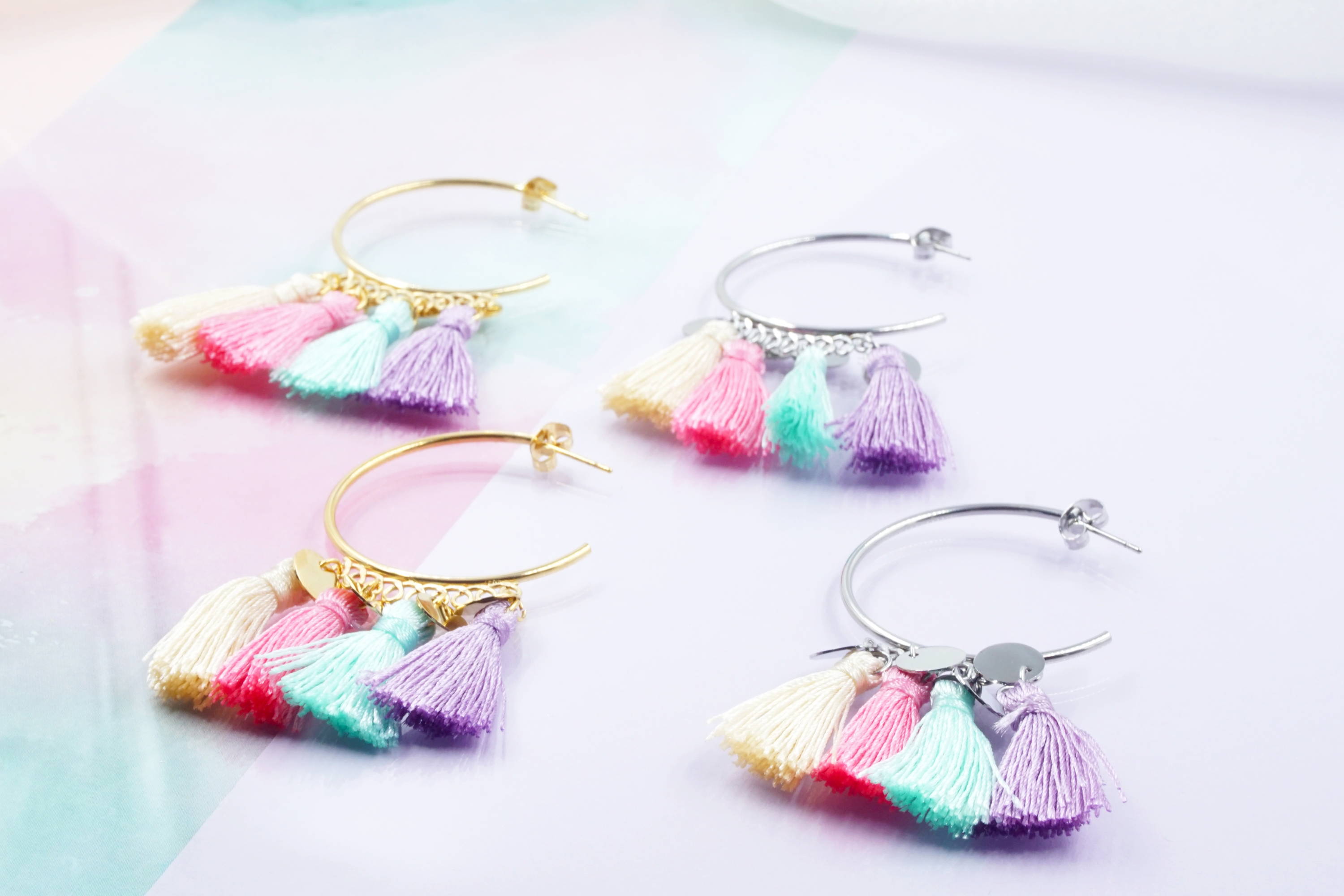 So what are you waiting for?
Add a pair of Tassel Collection - Chika Earrings to your KA Collection today!