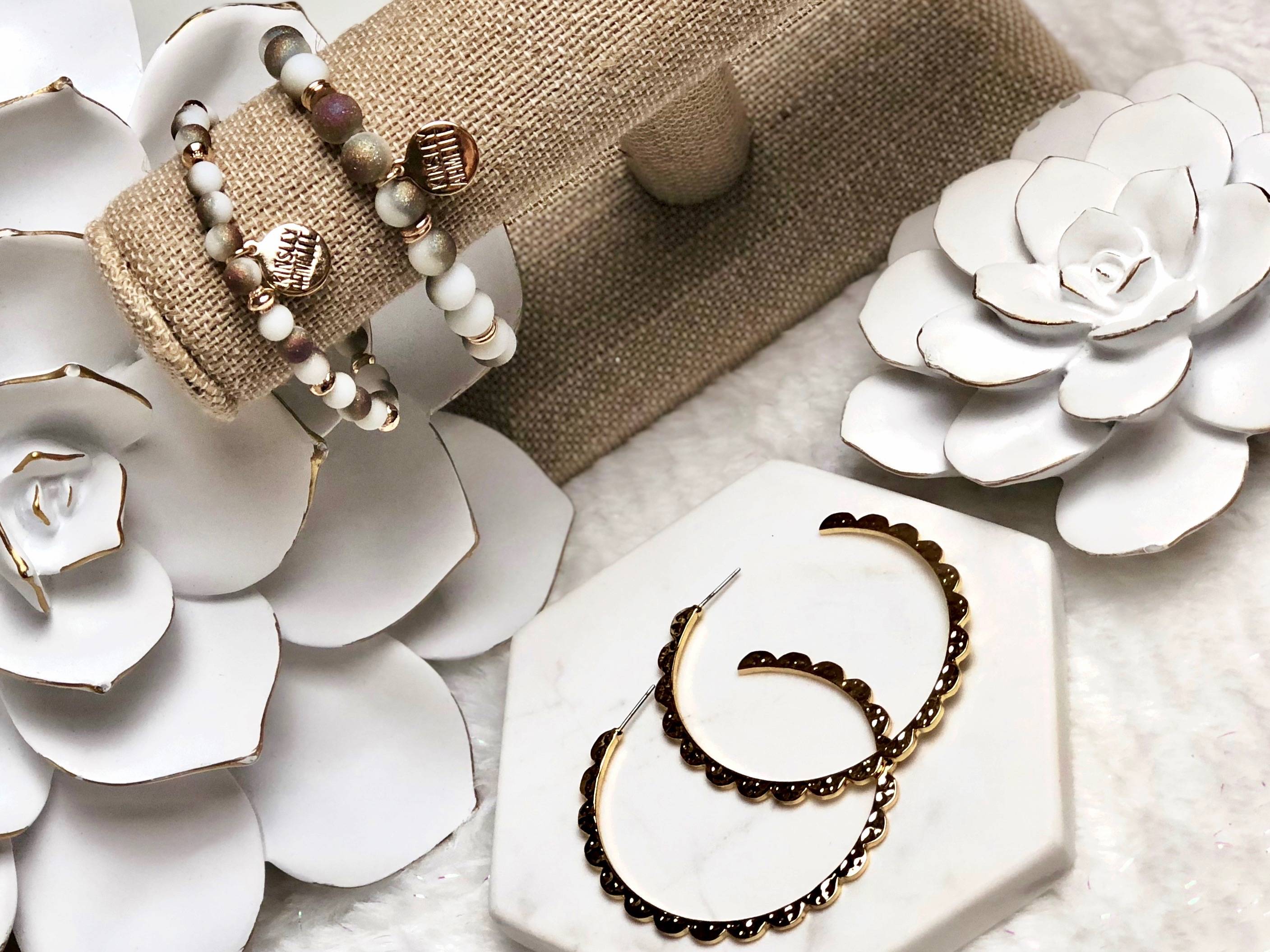 Goddess Collection - Athena Earrings
Our Goddess Collection derives its roots from royalty. This elegant piece demands attention when being worn. Our Goddess Collection Athena Earrings feature 18K Yellow Gold Ion-Plated Stainless Steel with a hammered scalloped edge and a push back earring posts. The earrings are 2.25" from top to bottom.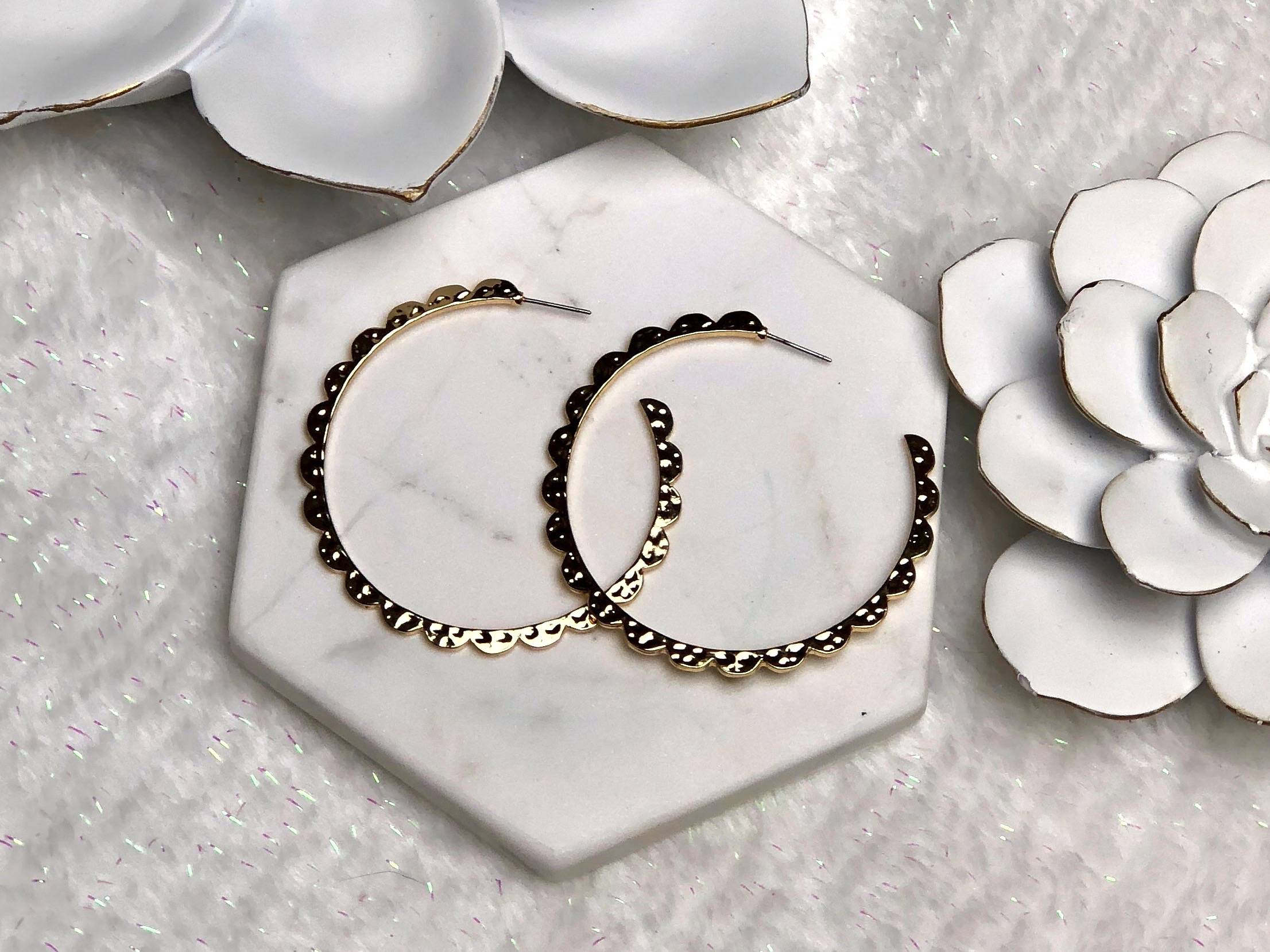 FARRAH Collection - CRESCENT BRACELET 8MM & 6MM
Our Farrah Collection designs all feature natural stone beads spaced evenly between 18K yellow gold ion- plated decorative accents. Our Crescent Bracelet designs use matte, white jade stones, either in 6mm or 8mm as their main beads. We LOVE the decorative embellishments in this design because it brings out the simple beauty of the white jade stones.