FEATURED PRODUCT
APRIL 2, 2018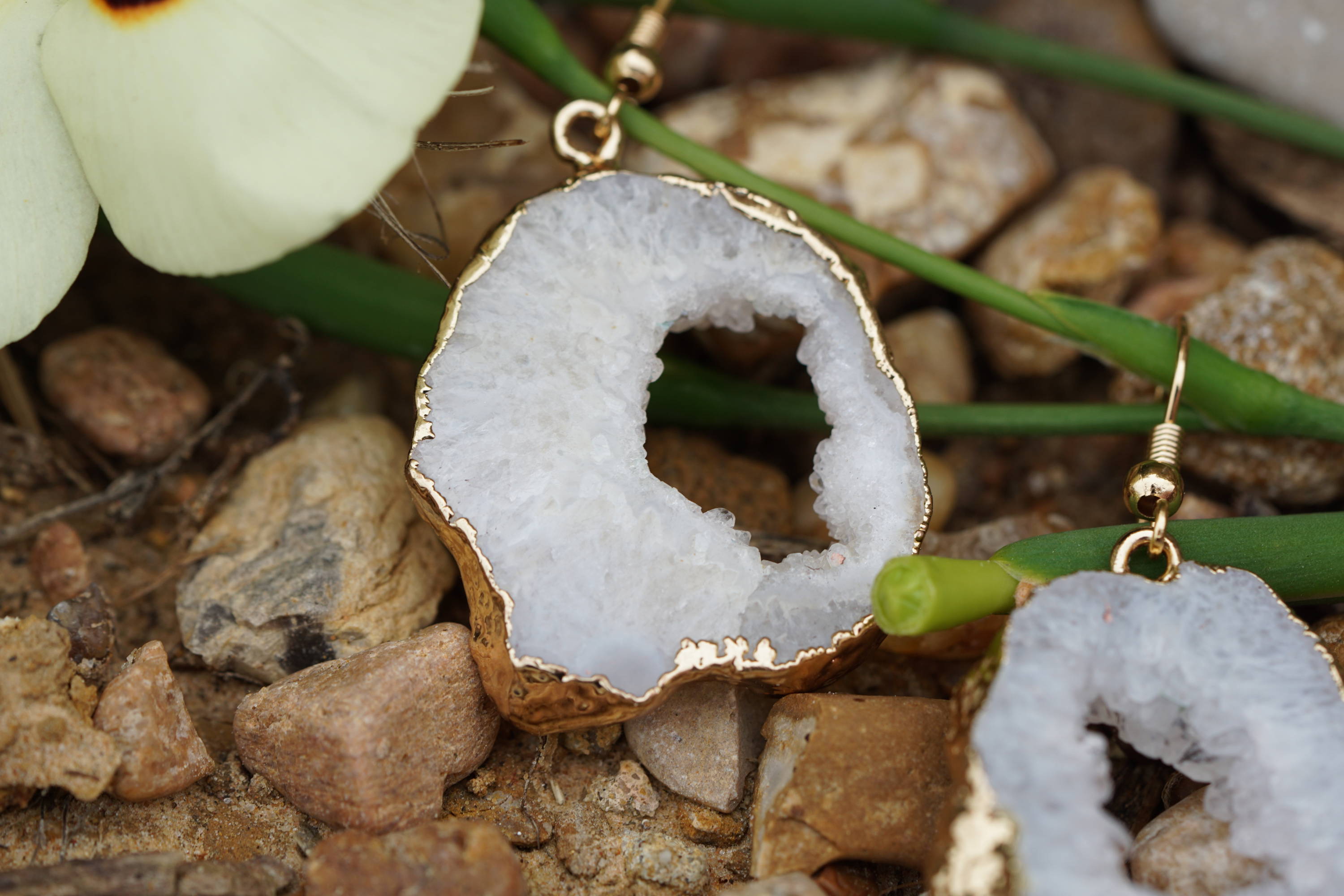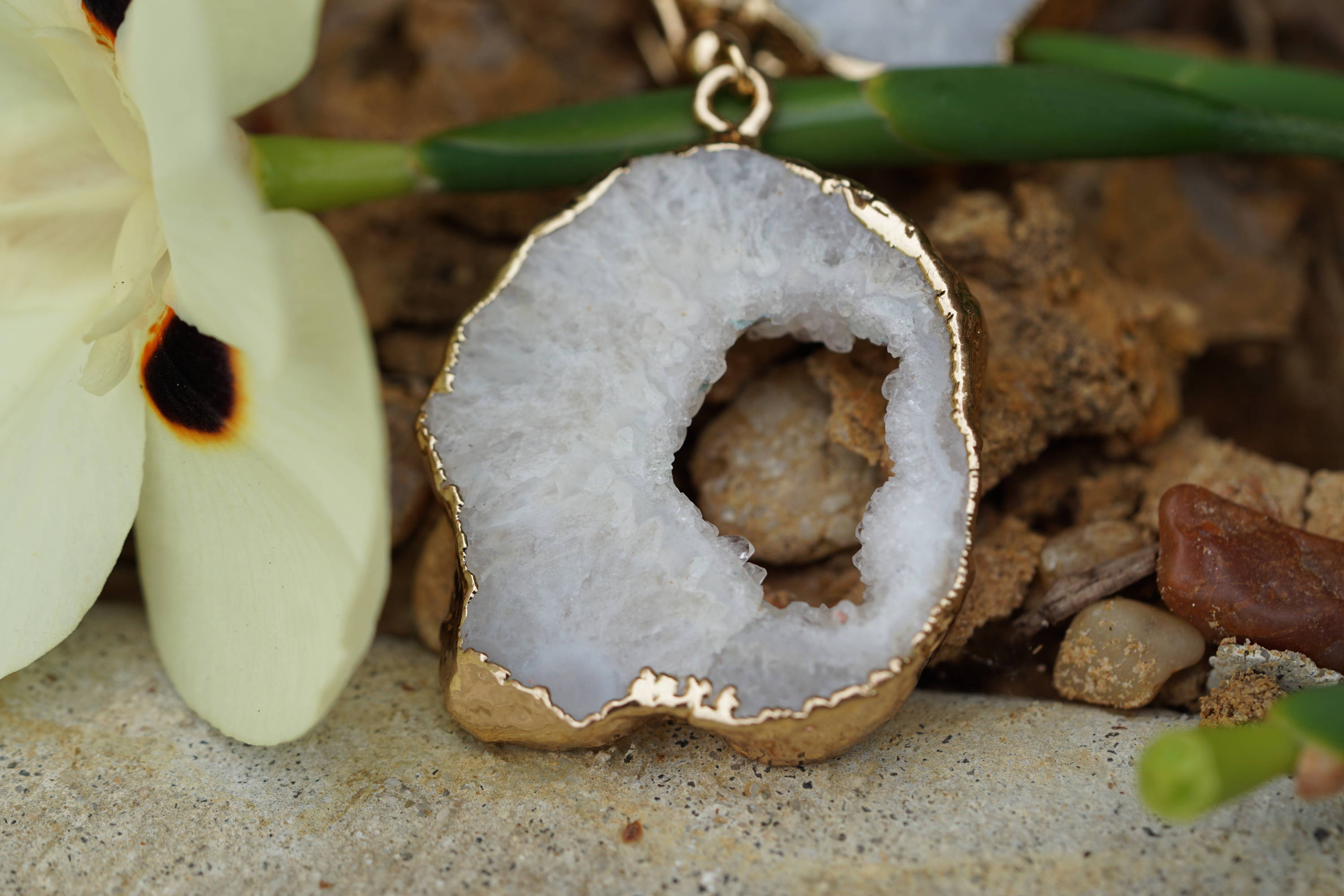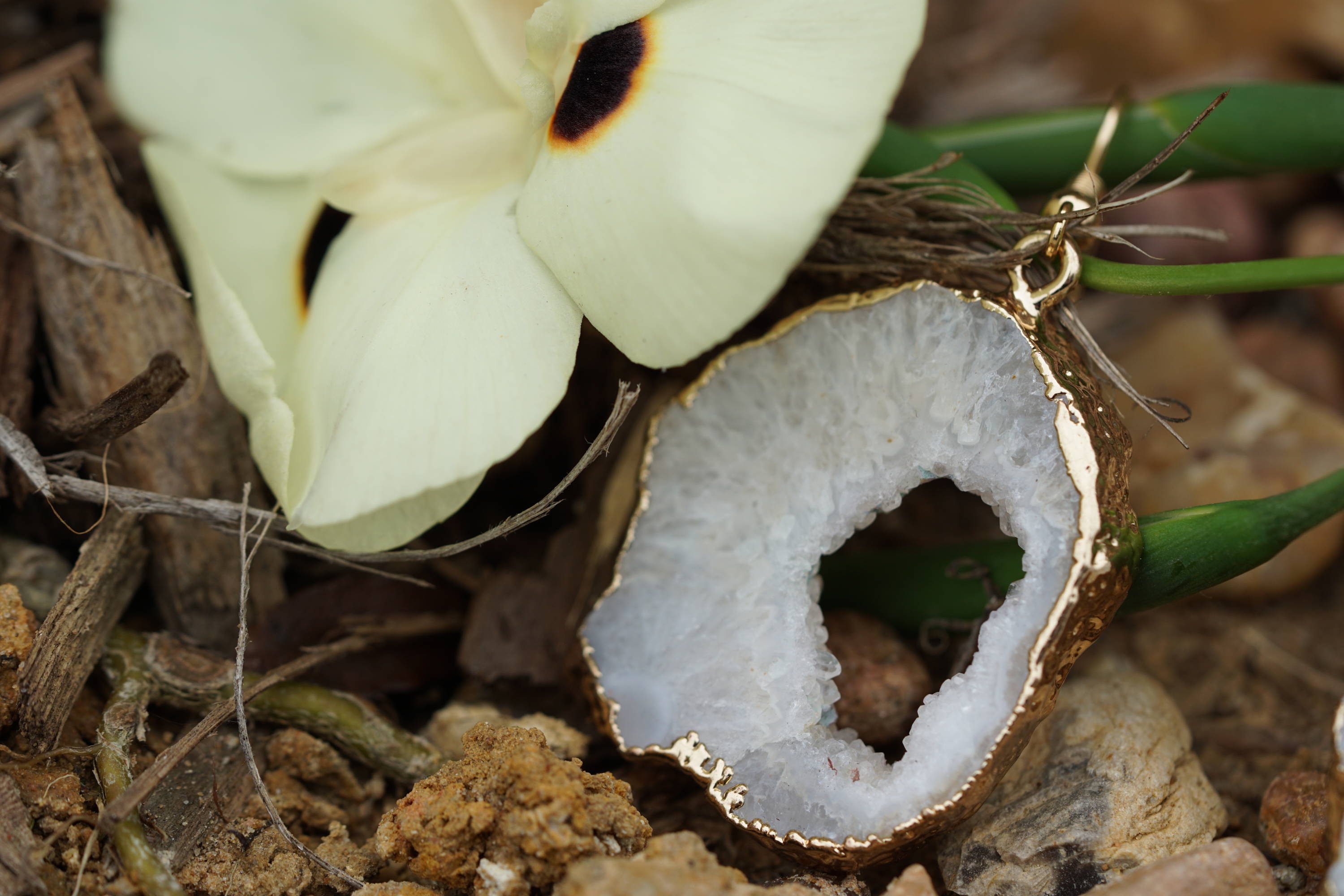 What is the history behind our chiffon Drop earrings?
Our Chiffon Drop Earrings were originally designed in February 2016. The agate crystal inspired this design. Crystal (KA Founder & Creative Director) wanted the agate crystal to be the centerpiece of this design and she succeeded. The agate can be seen from both the front and back of the earring, which truly makes the design remarkable, not only because each earring is unique but each side as well! Our Chiffon Drop Earrings were one of KA's first designs. We had retired the design for sometime but the demand was so great, we brought the design back. Our Chiffon Drop Earrings are still one of our top sellers!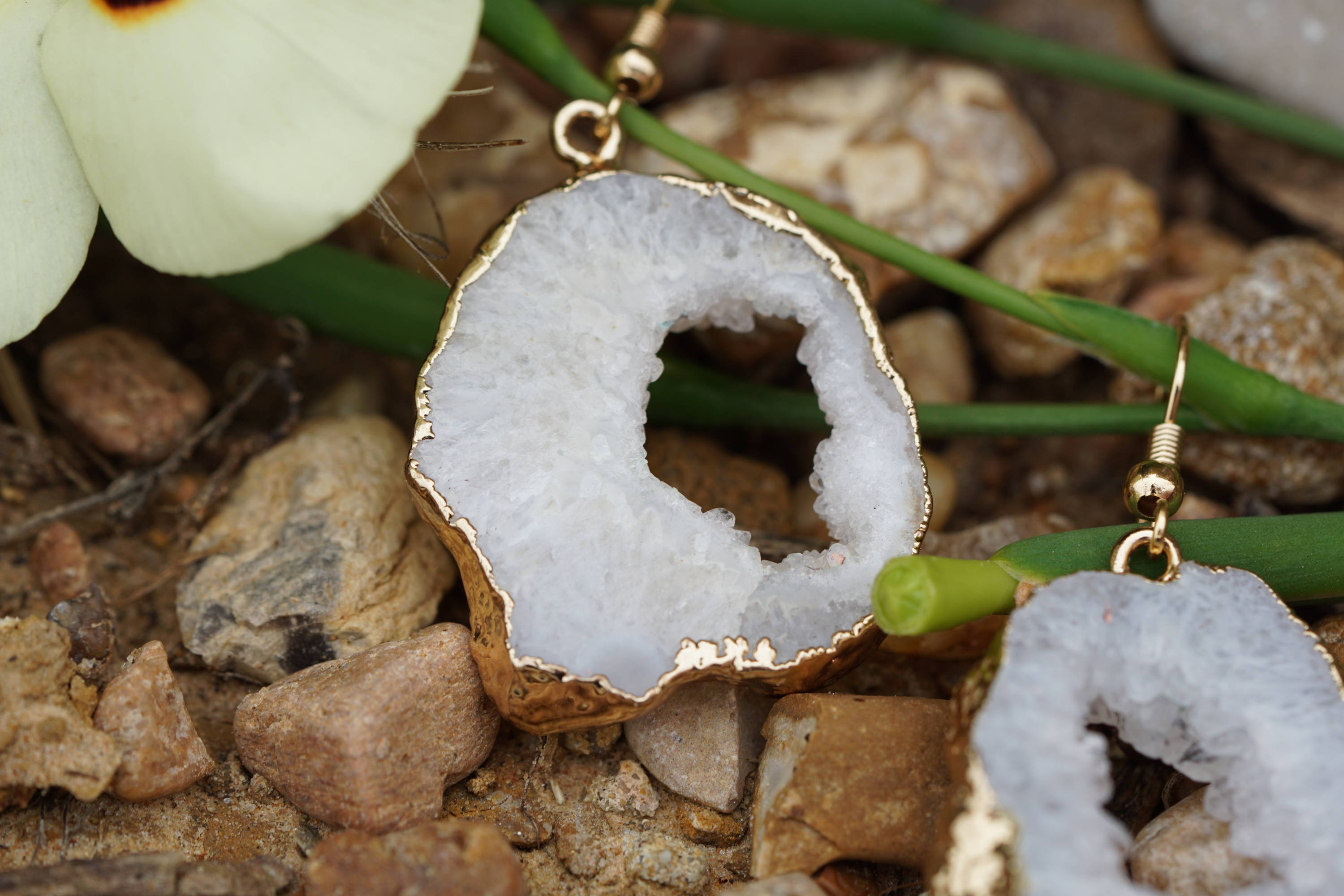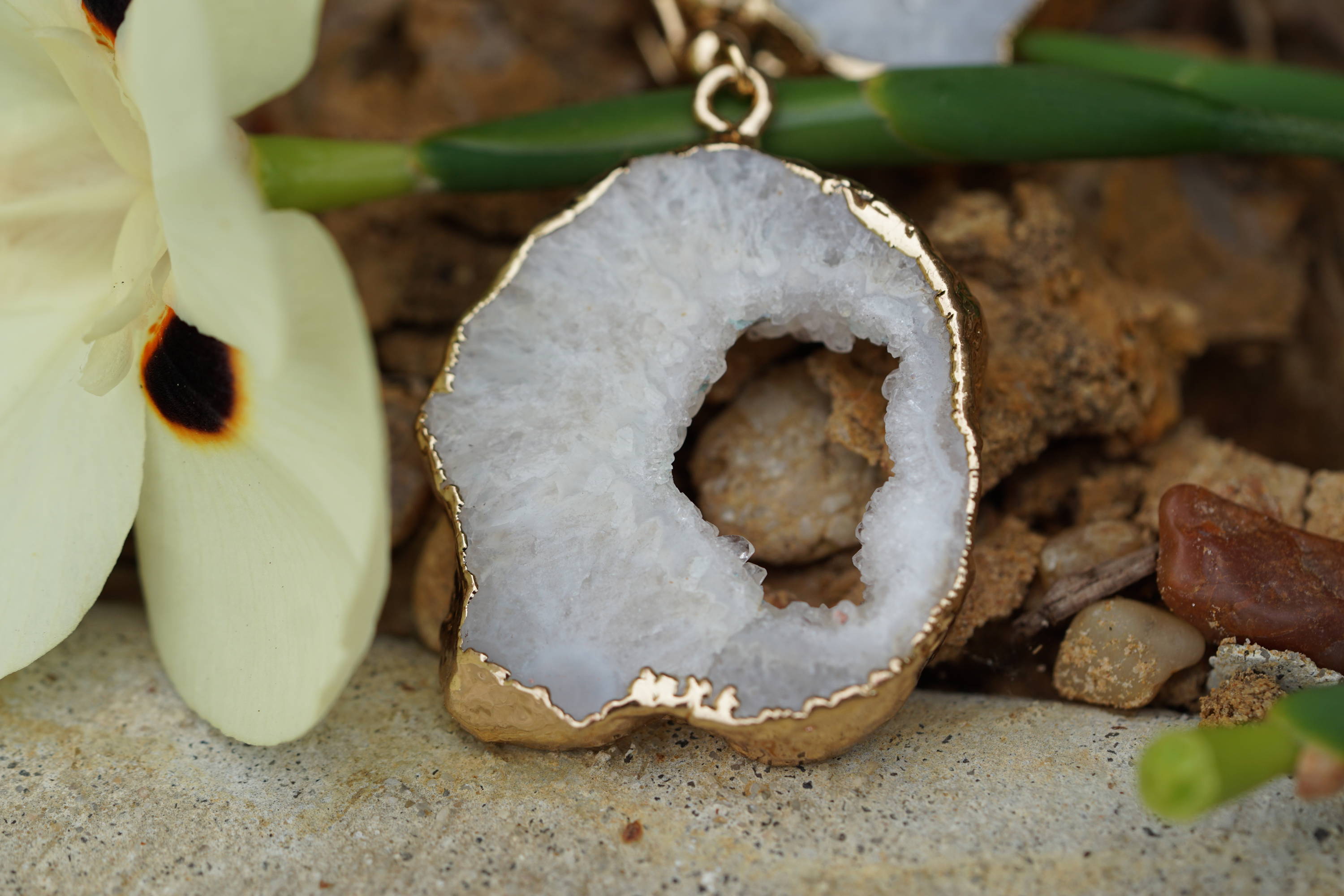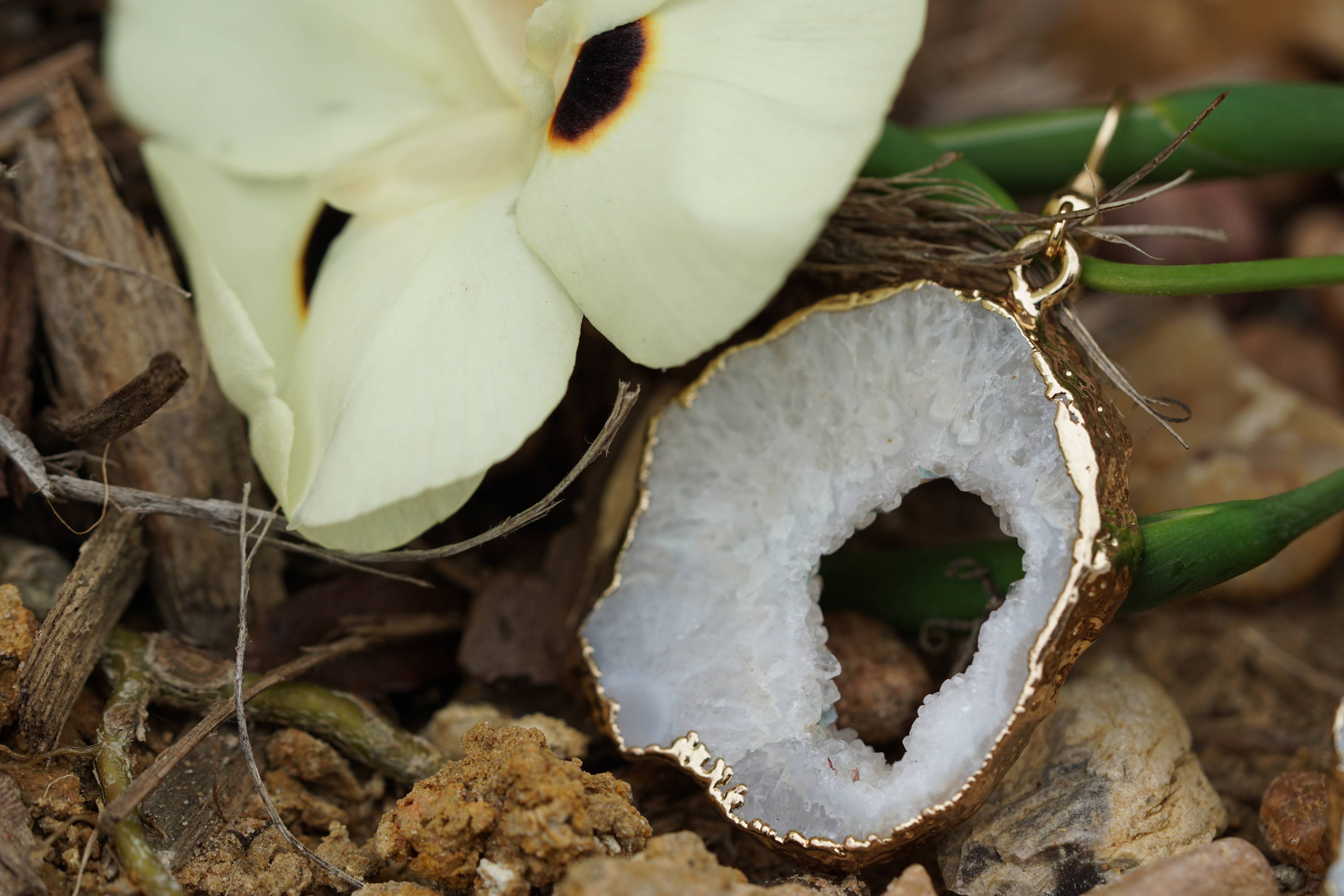 Why Agate?
Agate has been long known for its beauty, healing properties, and translucent color. Agate is a variety of chalcedony and a form of quartz and it was first discovered near modern day Sicily. The stones we use for our Chiffon Drop Earrings are completely organic stones and no two are alike. Crystal chose Agate not only for its natural beauty but because the stone is lightweight, affordable and allows each design to be truly one- of -a-kind.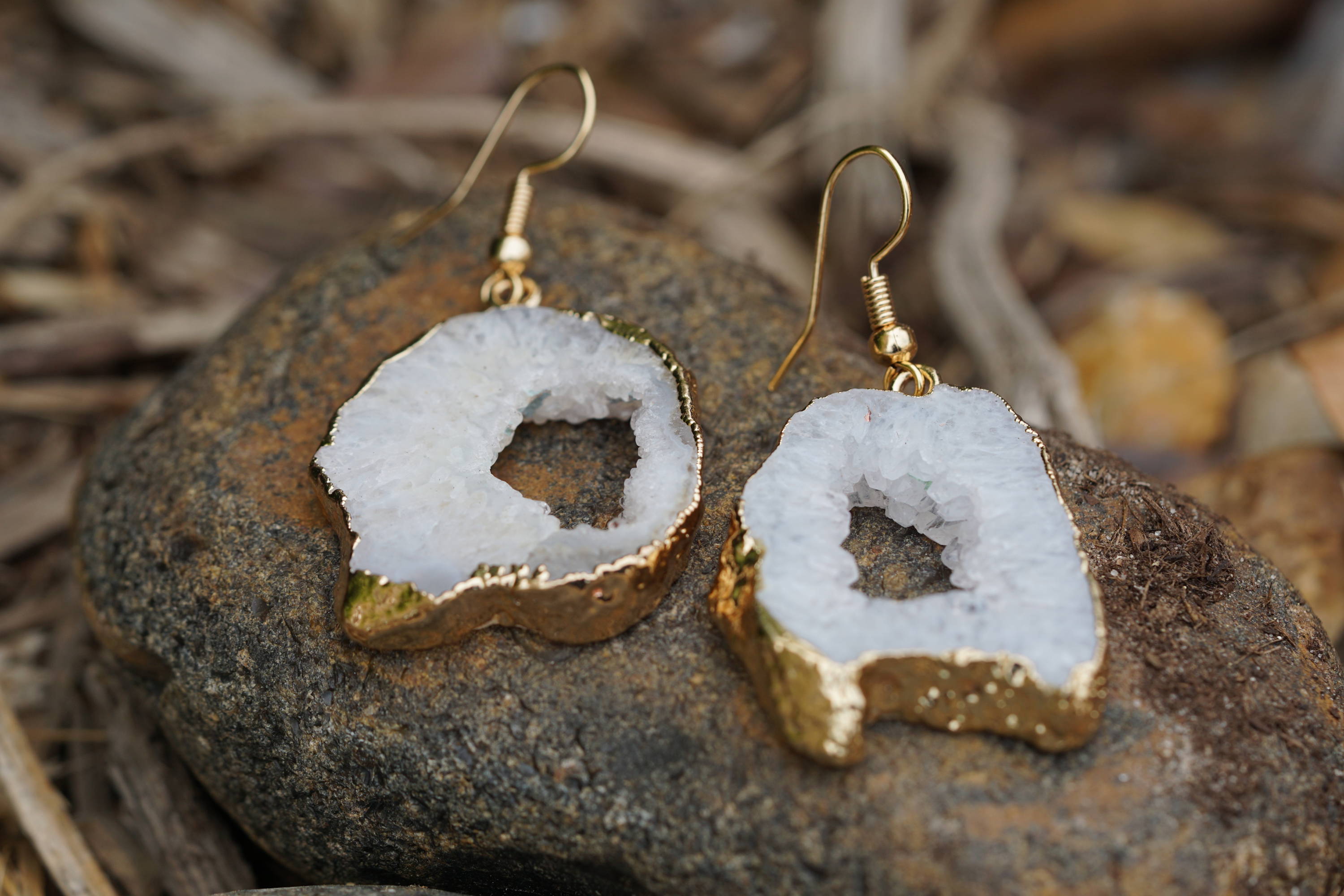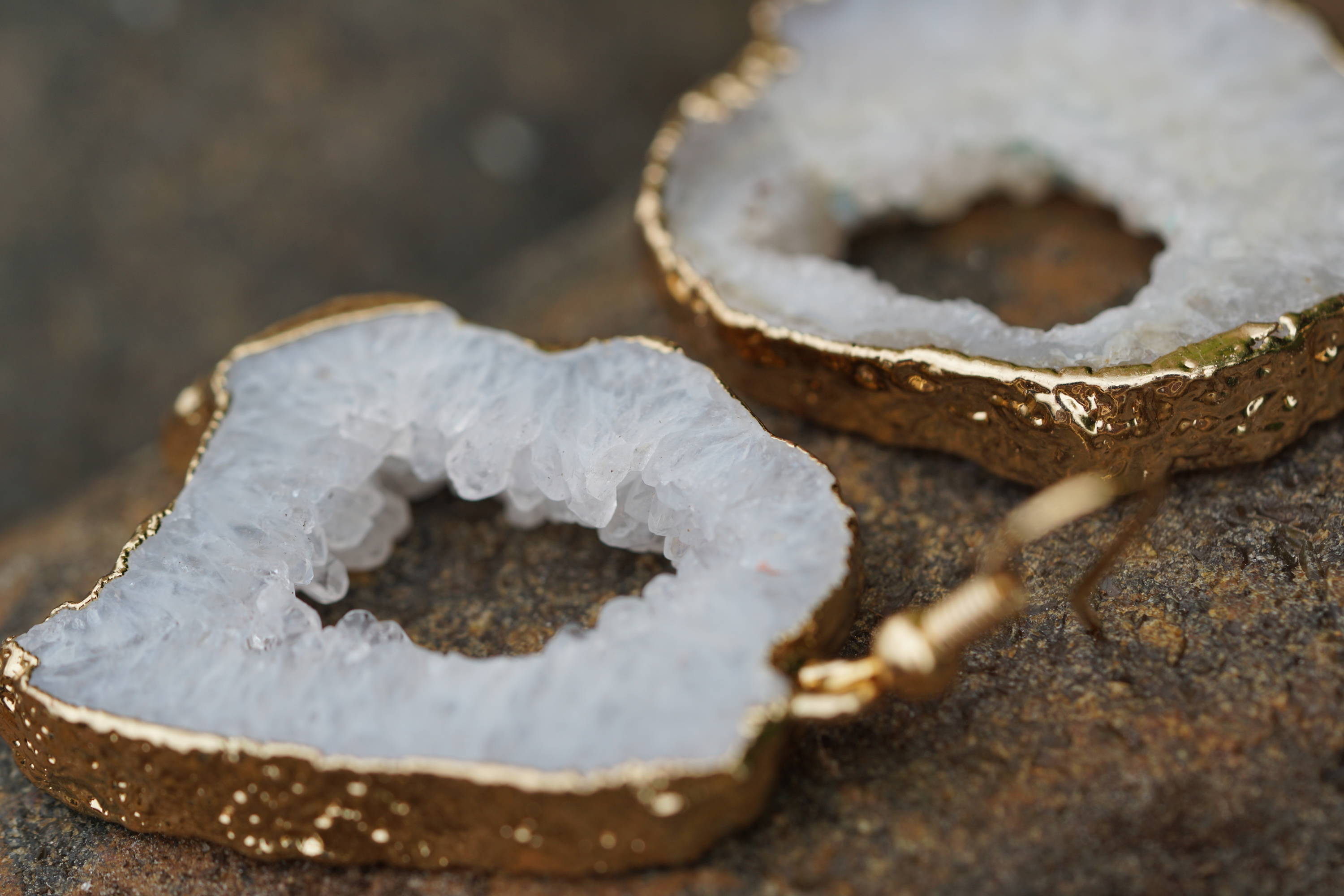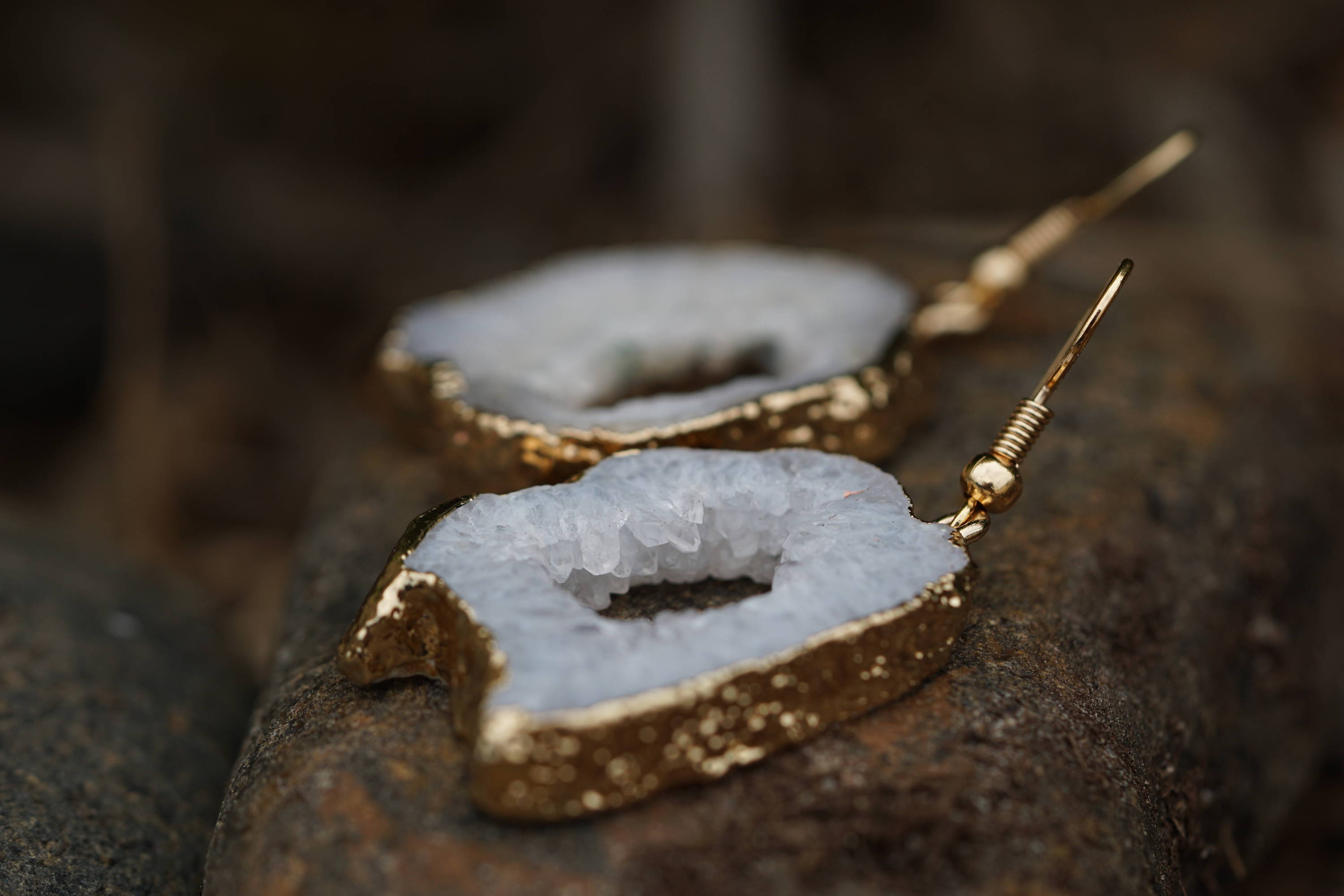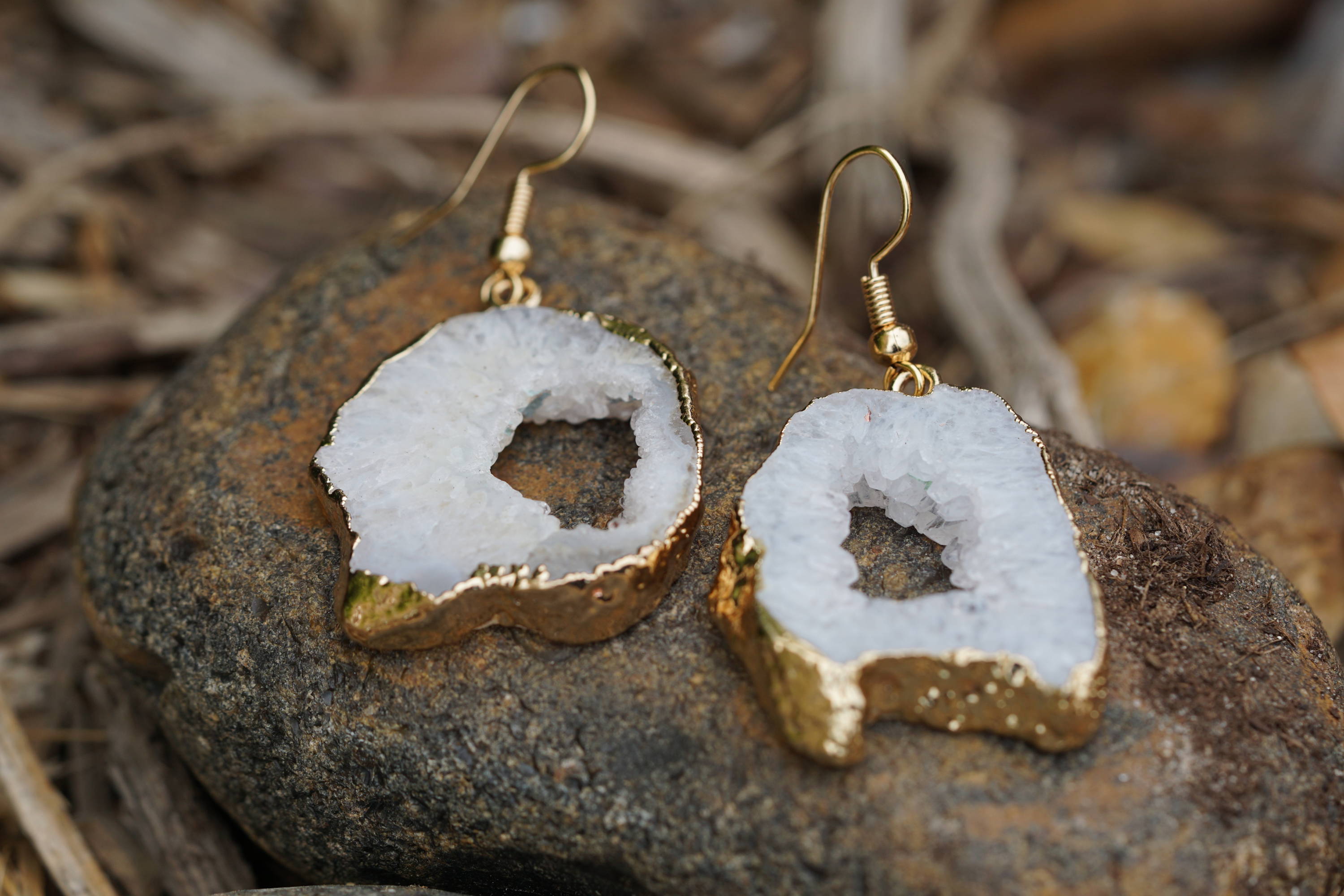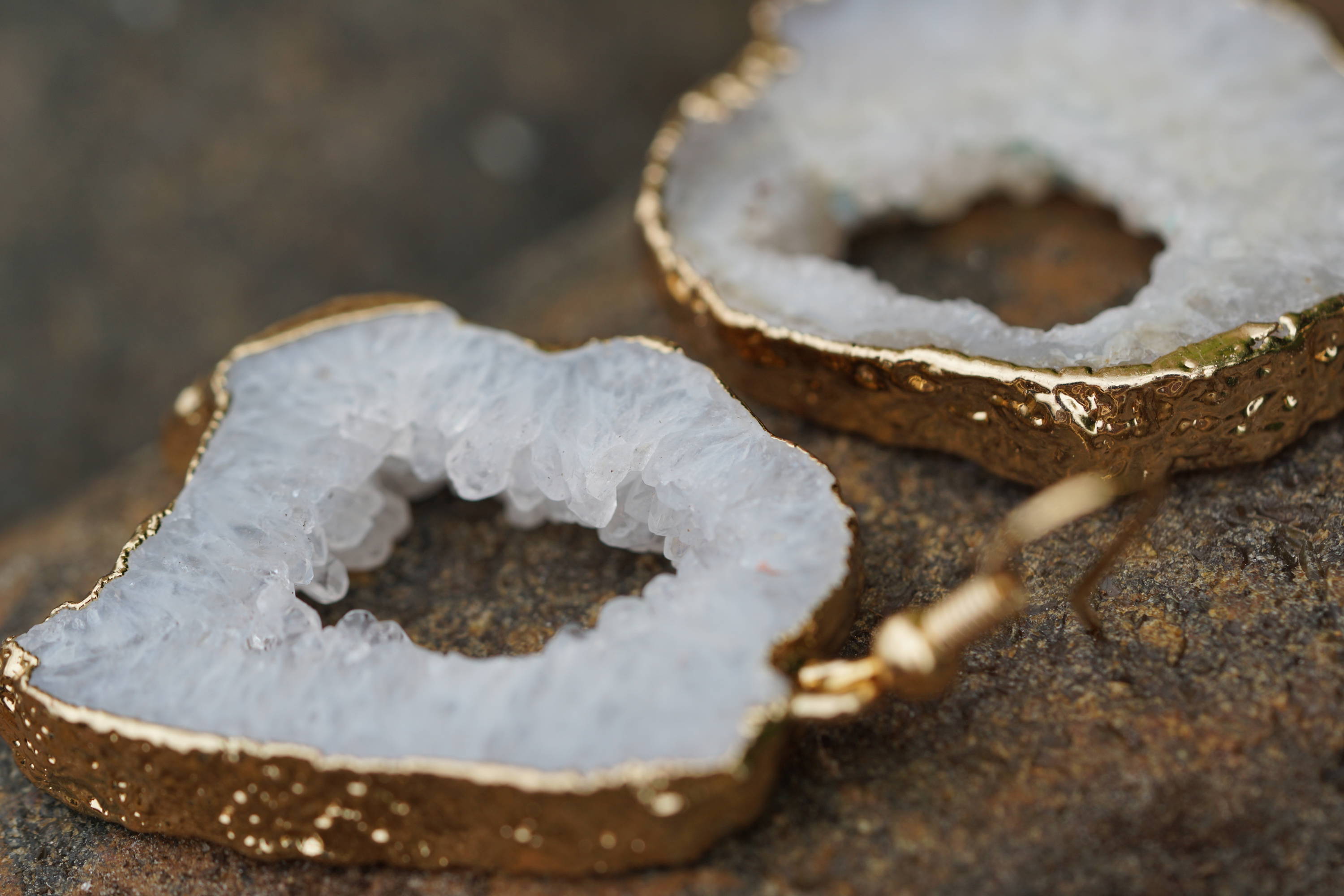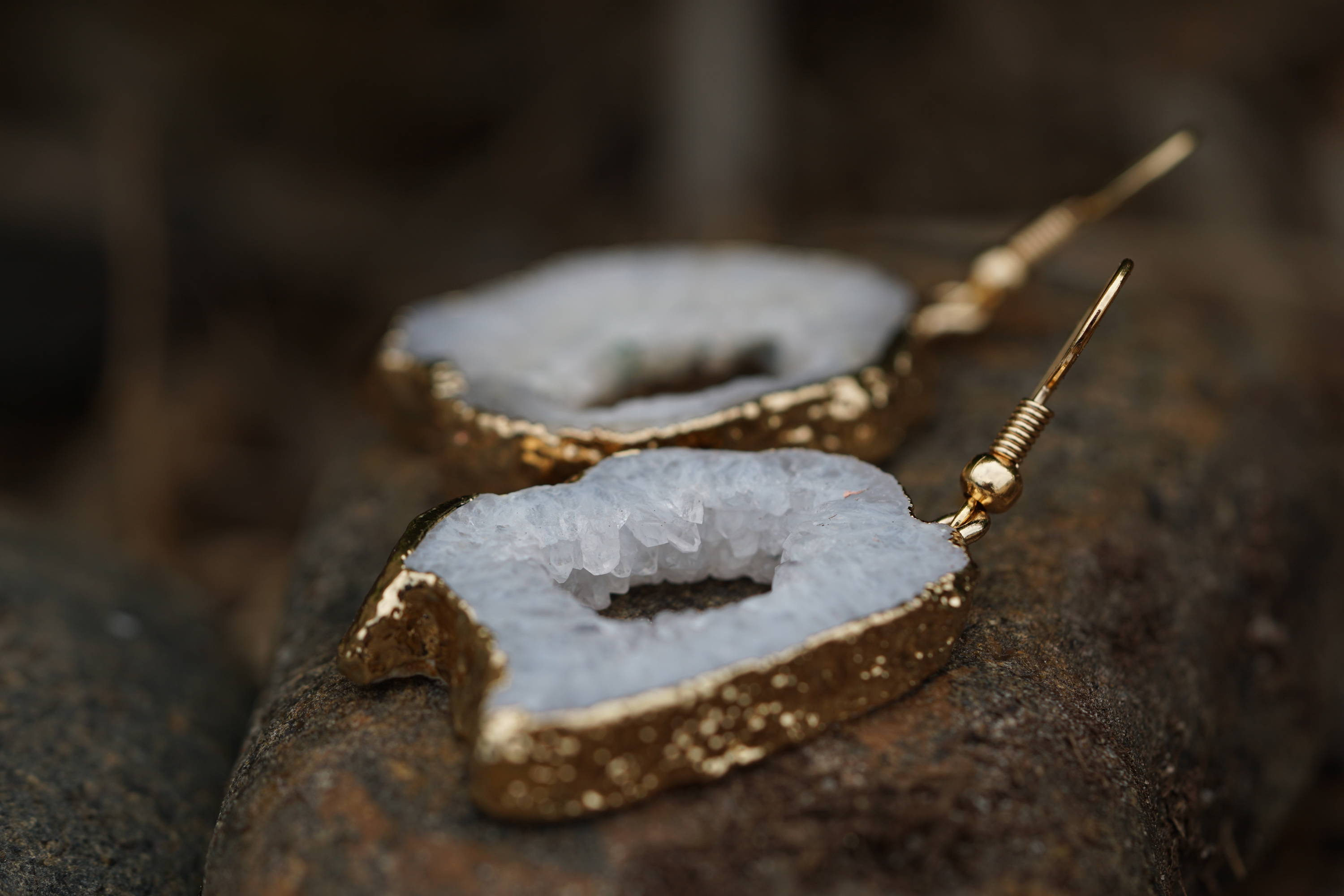 Why did we name the design 'Chiffon'?
We chose to name our earrings 'Chiffon' because the agate we chose to use is of the lighter variety. Agate comes in an array of various colors and the lighter stone is harder to come by. The lighter the agate, the more it shows 'flaws'. Chiffon is typically a light, sheer fabric normally made from silk or nylon. Once we had our design complete, the translucent stone reminded Crystal of chiffon and voila, our Chiffon Drop Earrings were born. ​​​​​​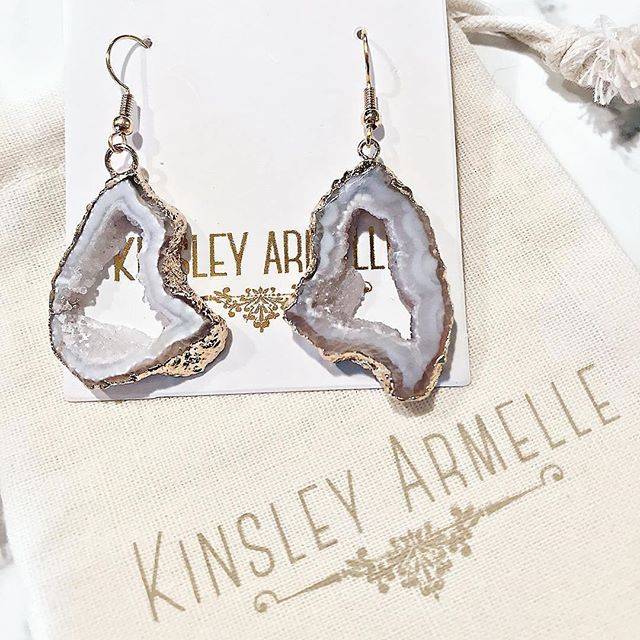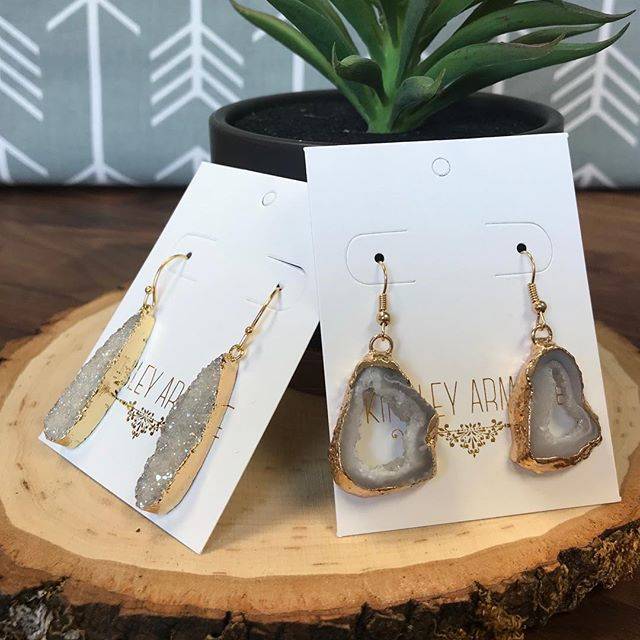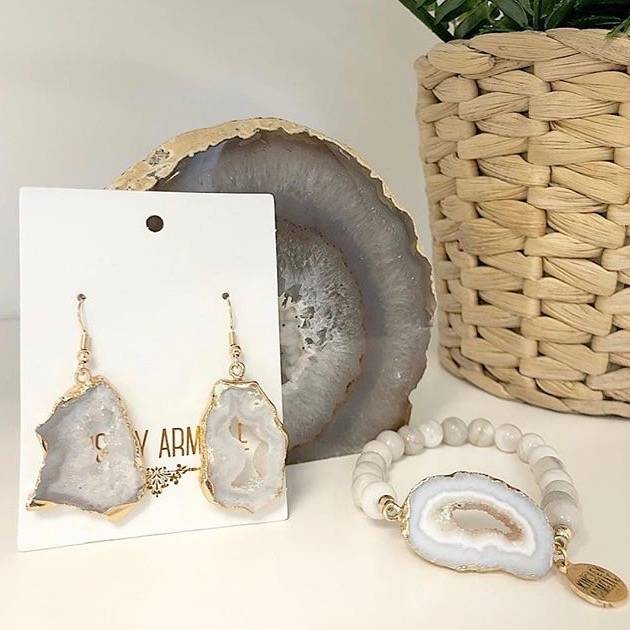 So what are you waiting for?
Add our Agate Collection - Chiffon Drop Earrings to your KA collection today!