FEATURED PRODUCT
May 21, 2018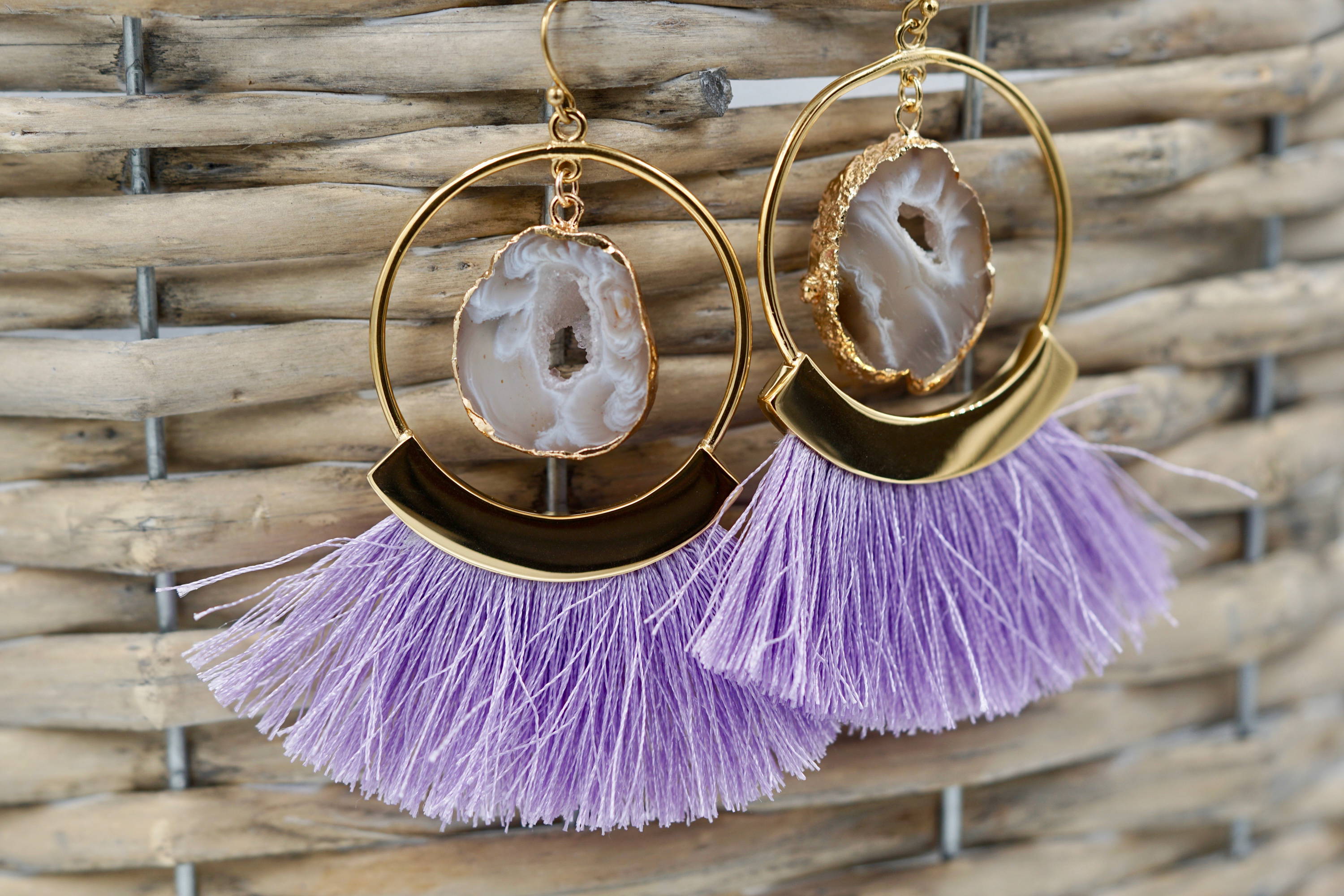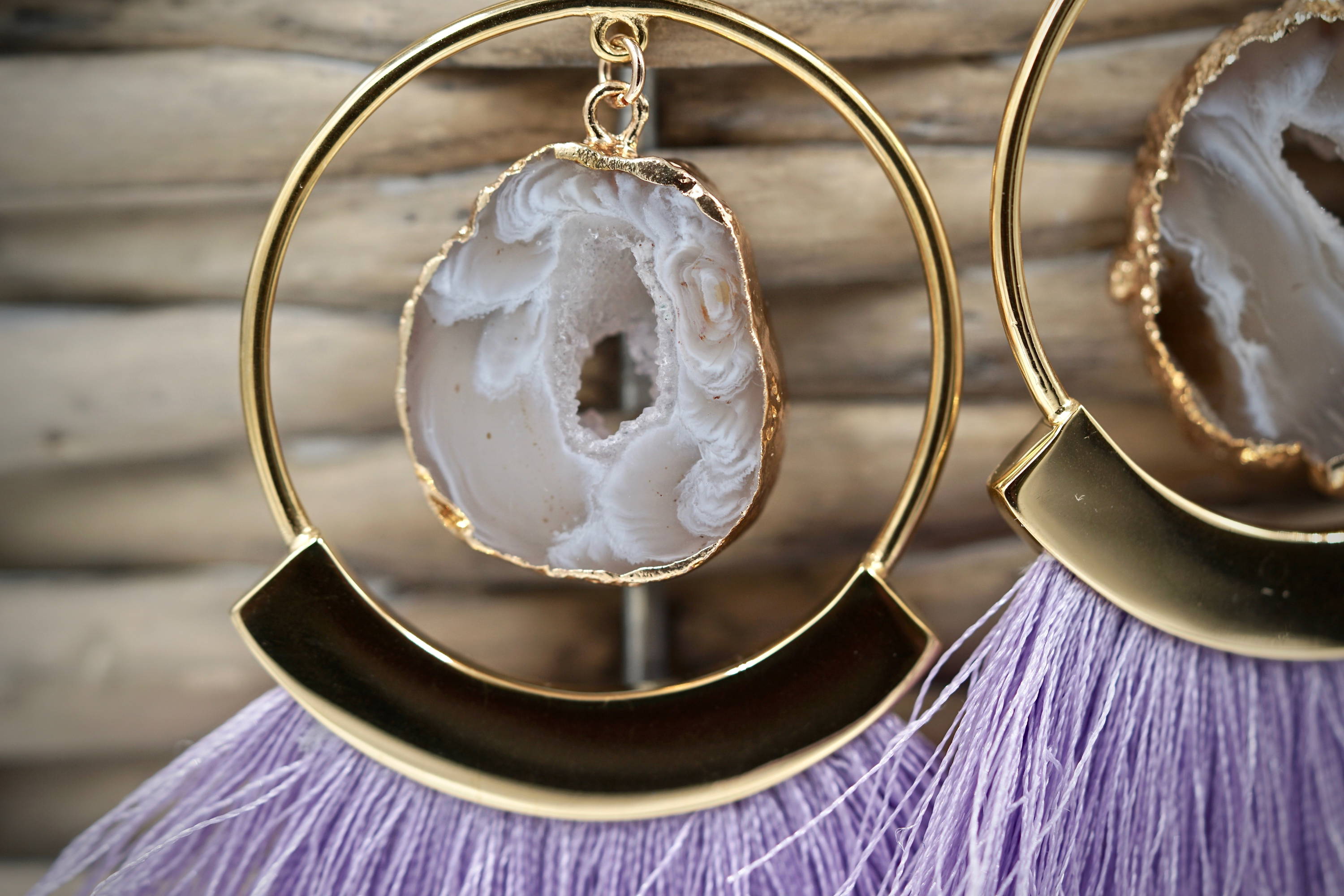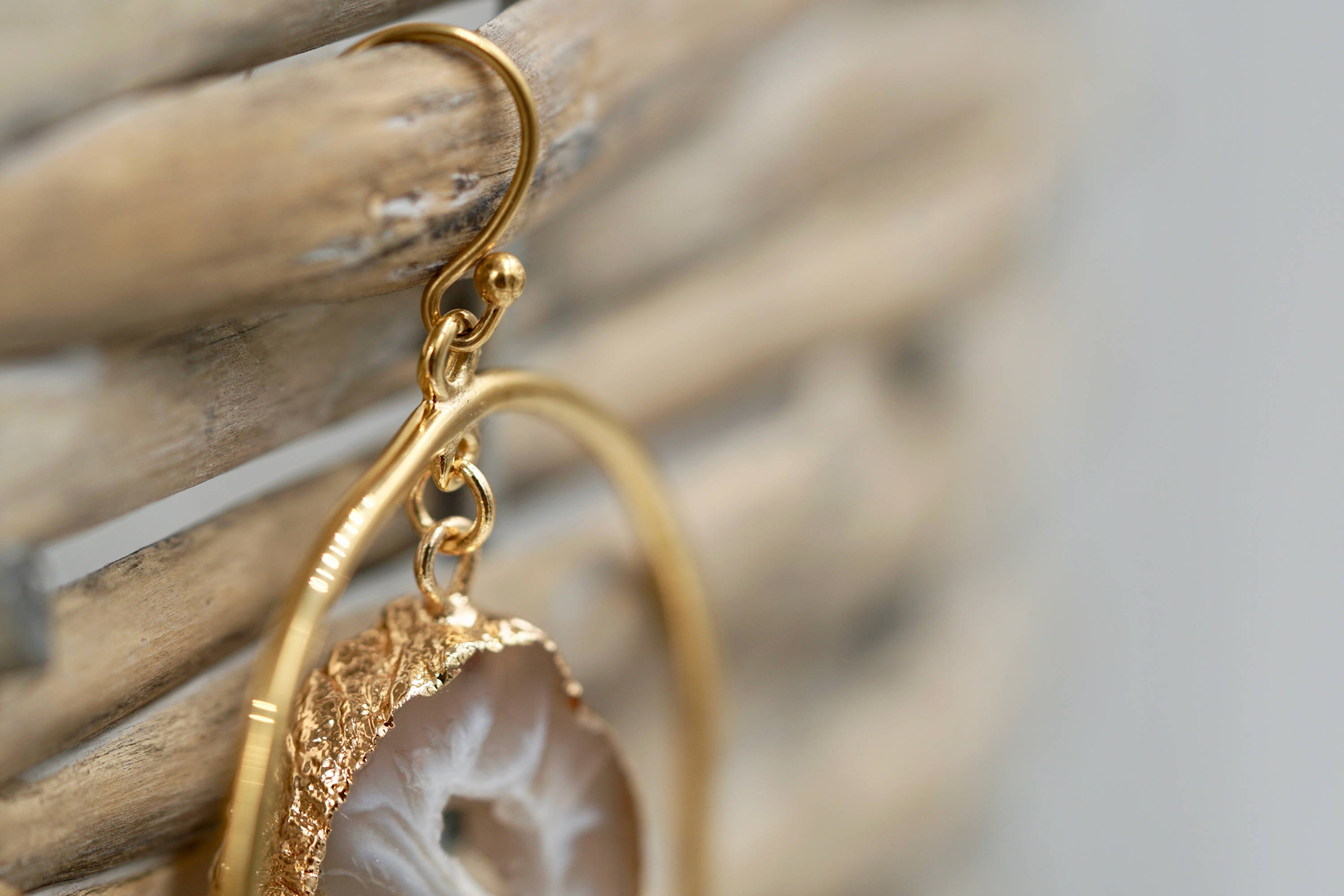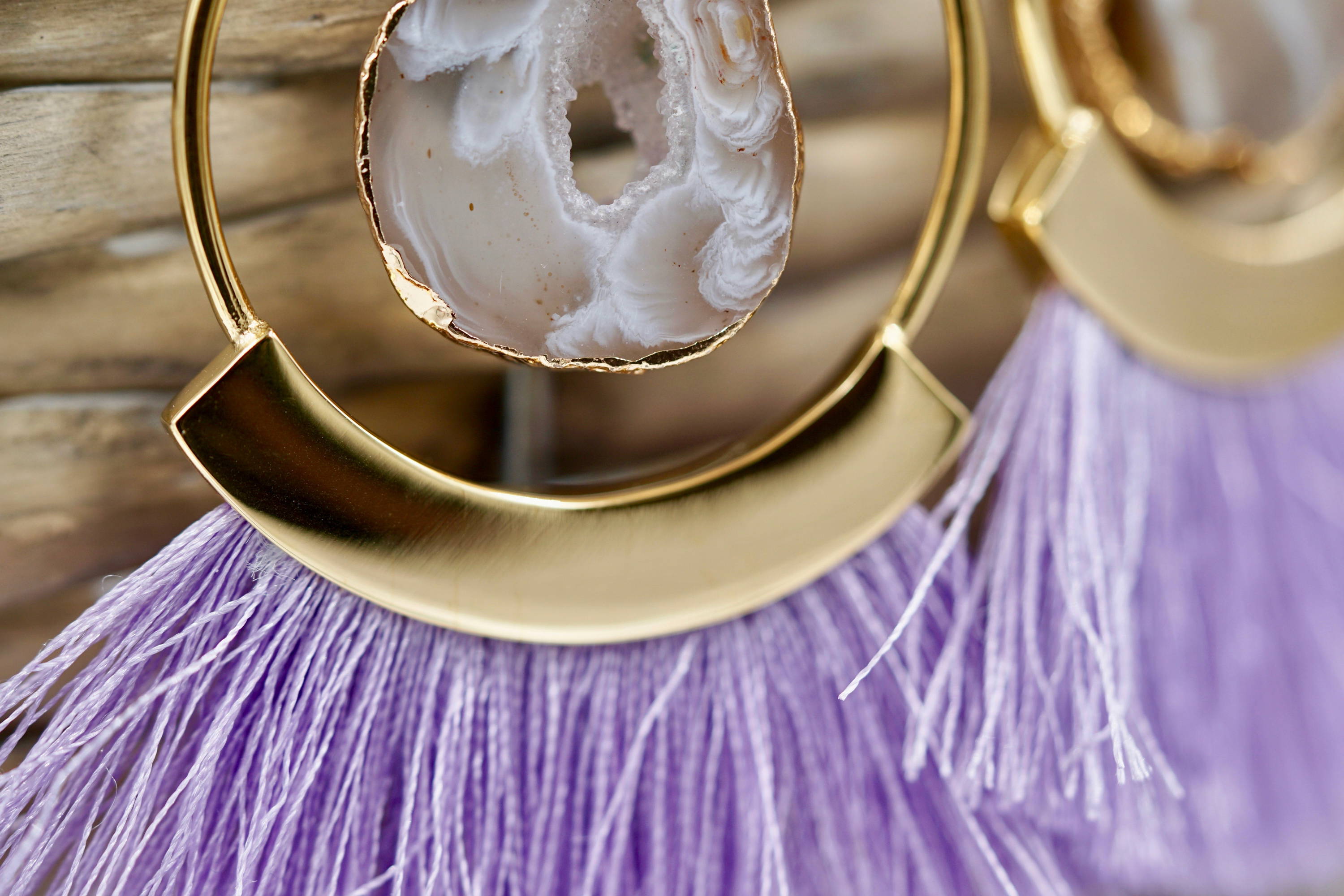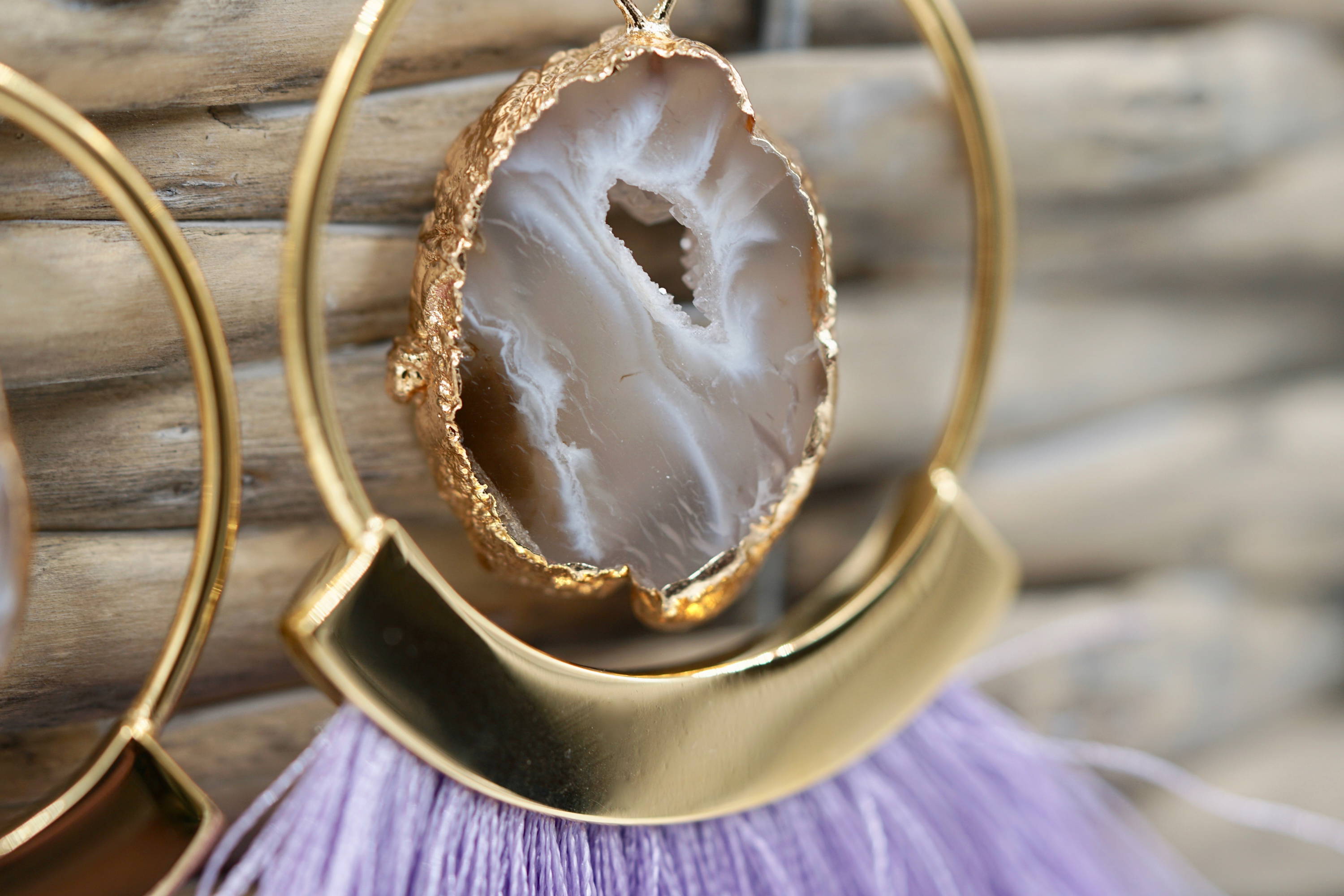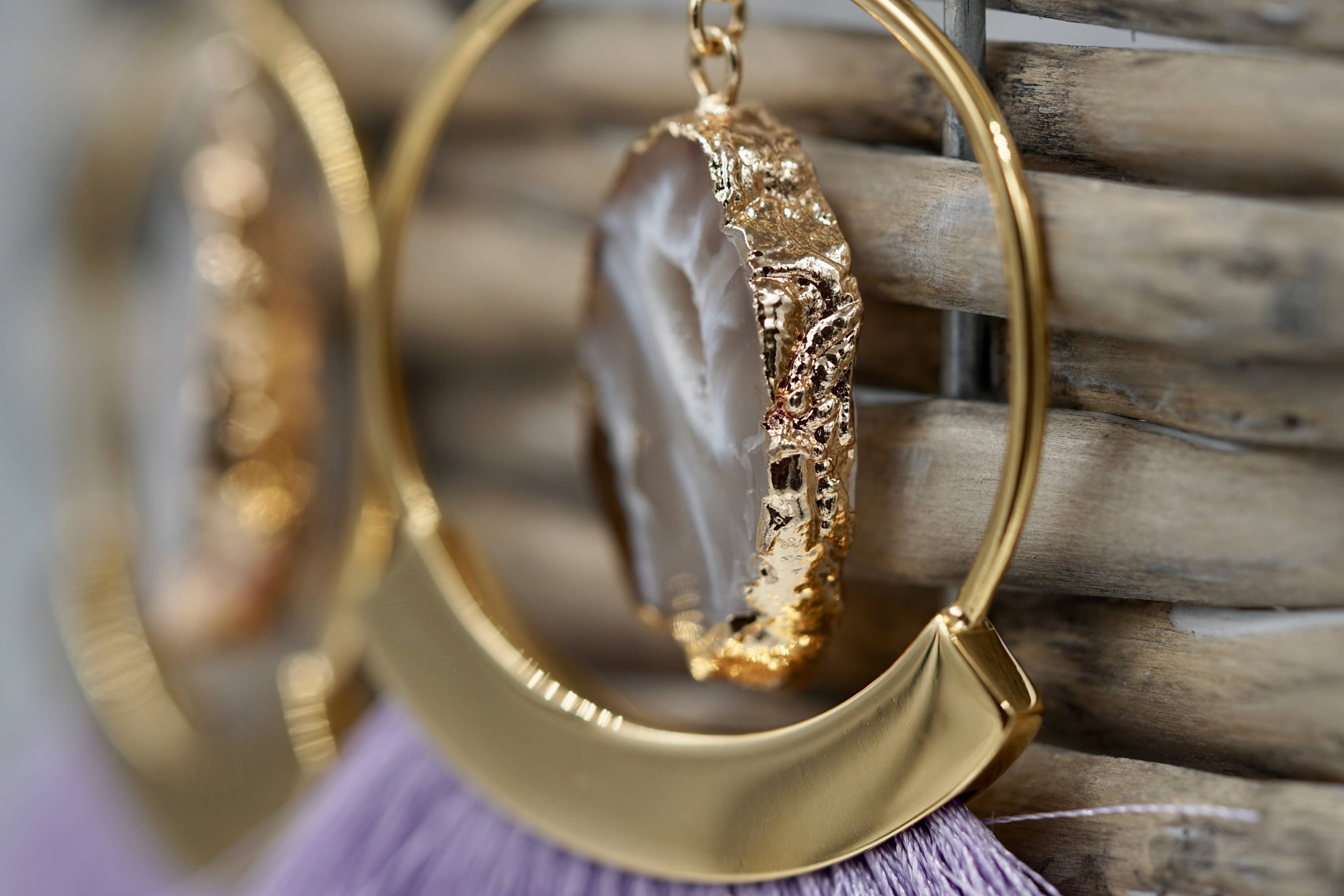 What was the inspiration behind our Agate Collection - Fringe Earrings?
Crystal really wanted to design a new statement earring for our Spring 2018 launch, something different and lightweight. She knew that she definitely wanted to incorporate fringe, so she started brainstorming. First, we thought, a simple hoop with fringe but we wanted to incorporate a little more KA in the design. We get a lot of requests for agate stone designs so Crystal and Lauren began brainstorming how to incorporate fringe and agate into one showstopping design and voila, Agate Collection - Fringe Earrings!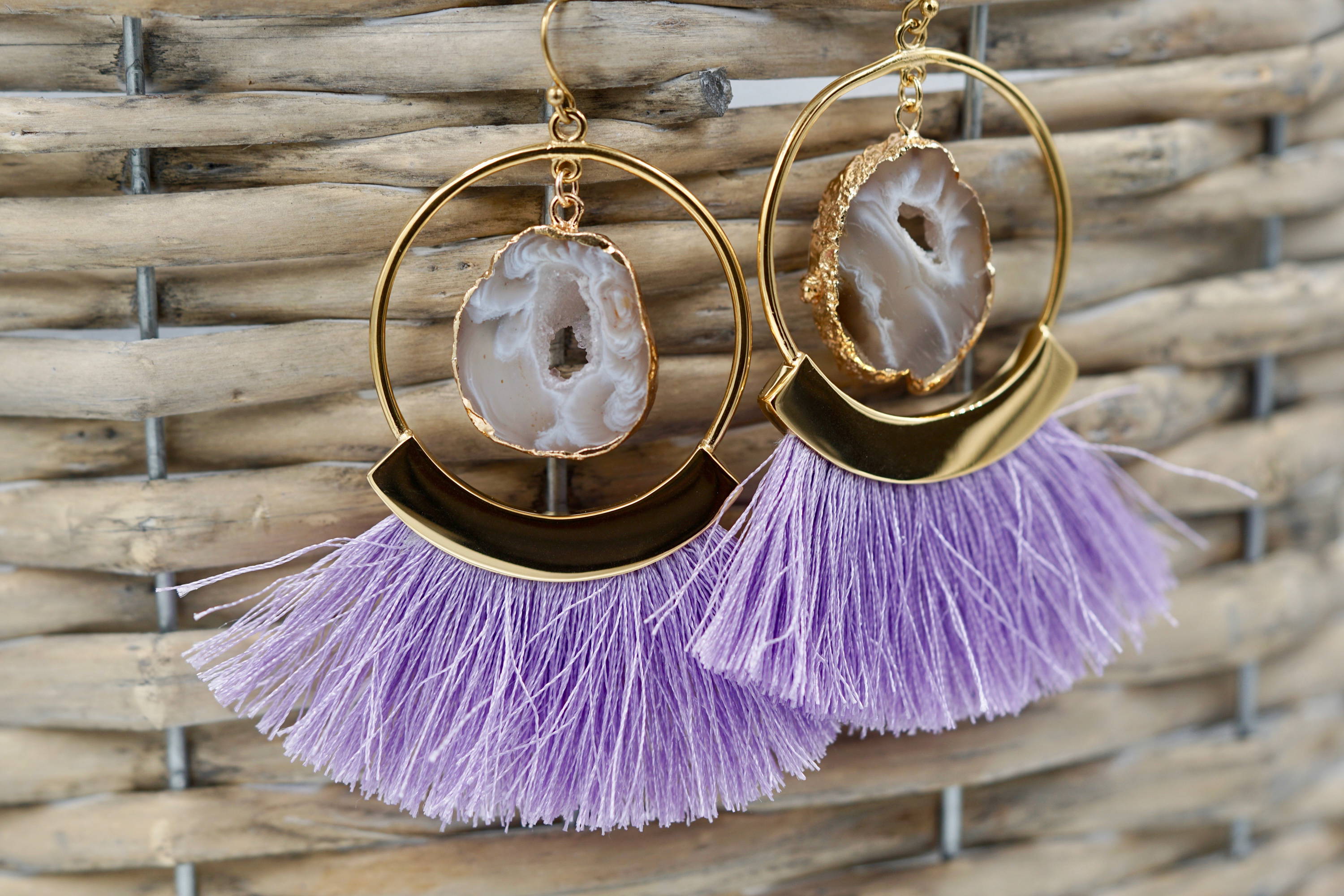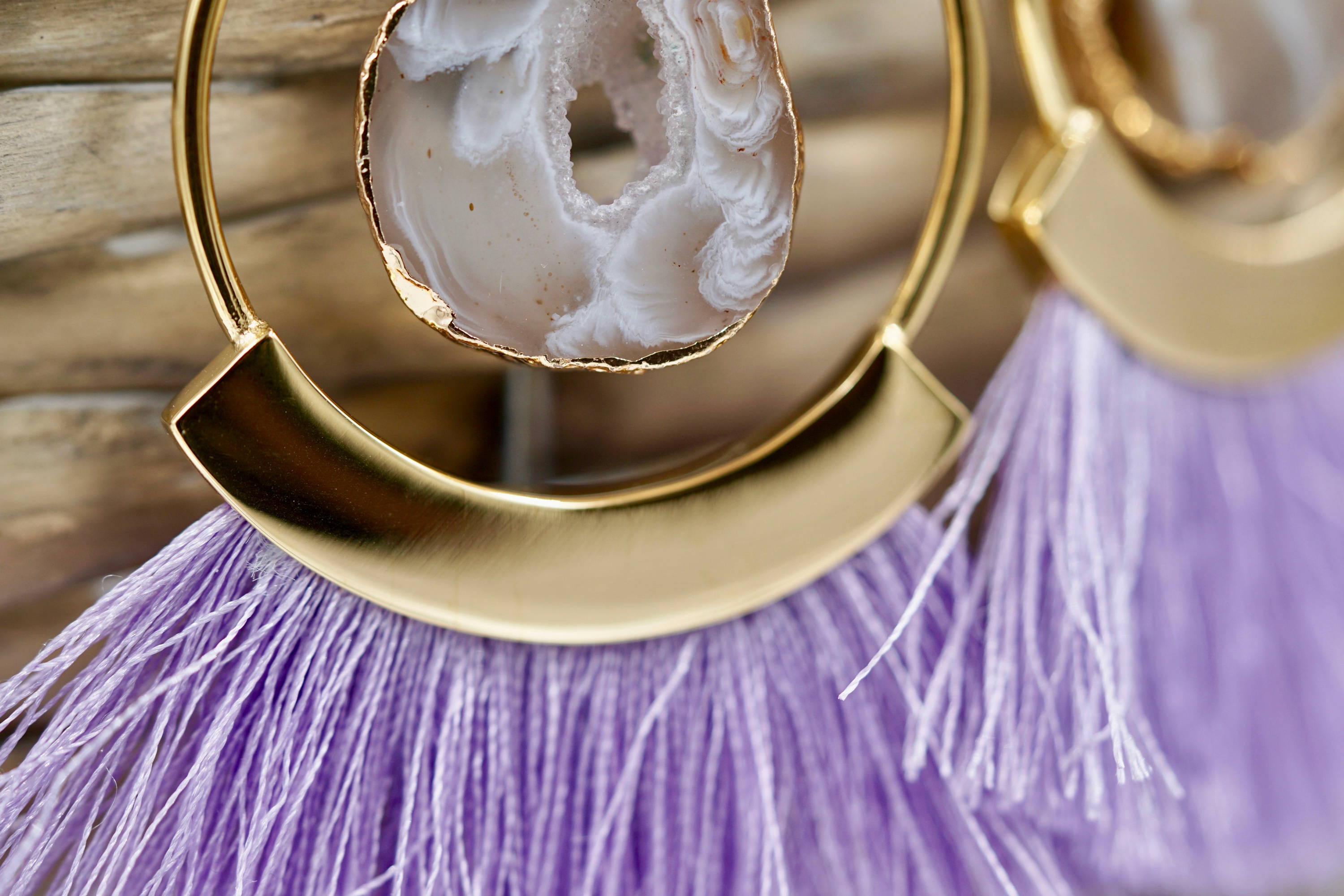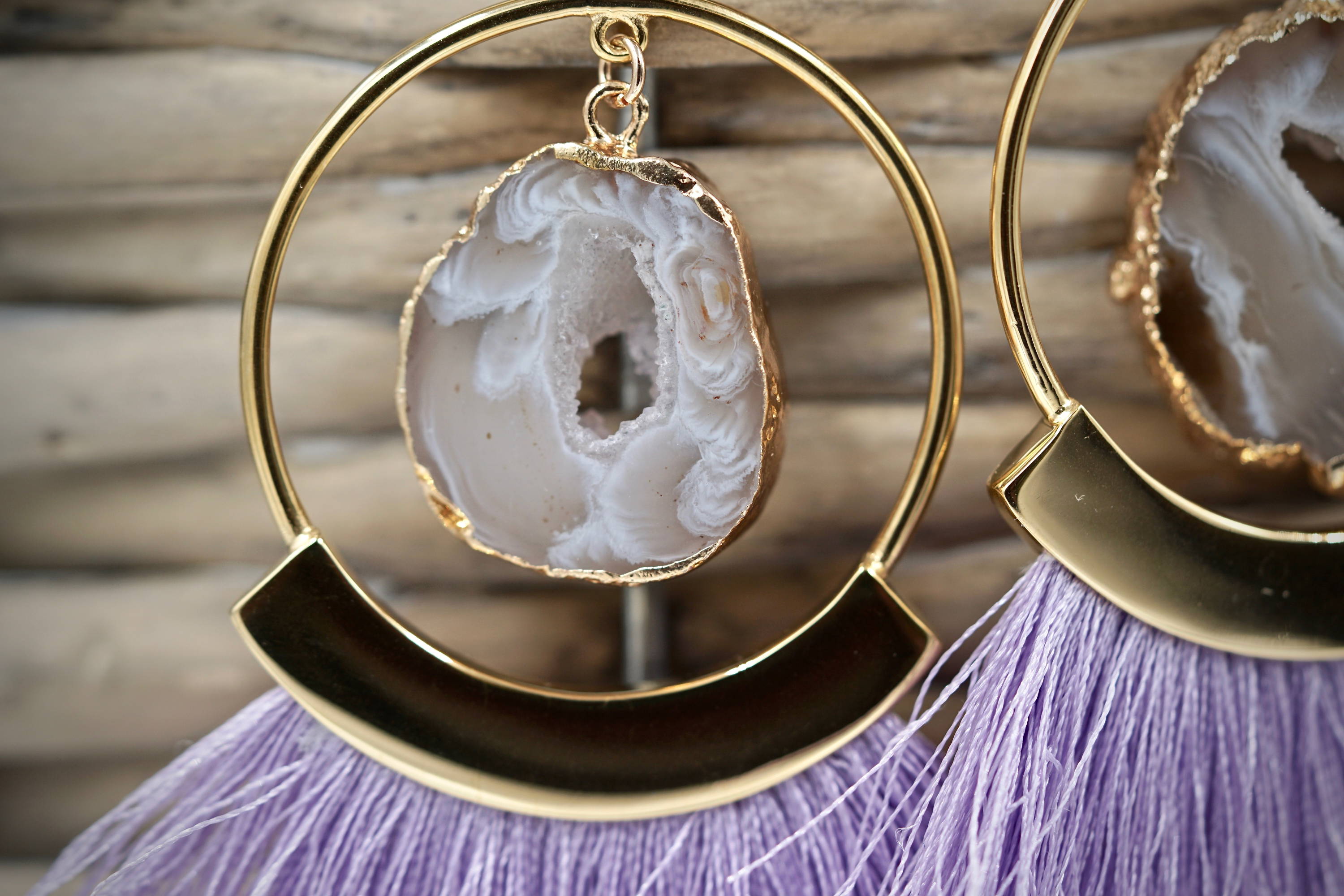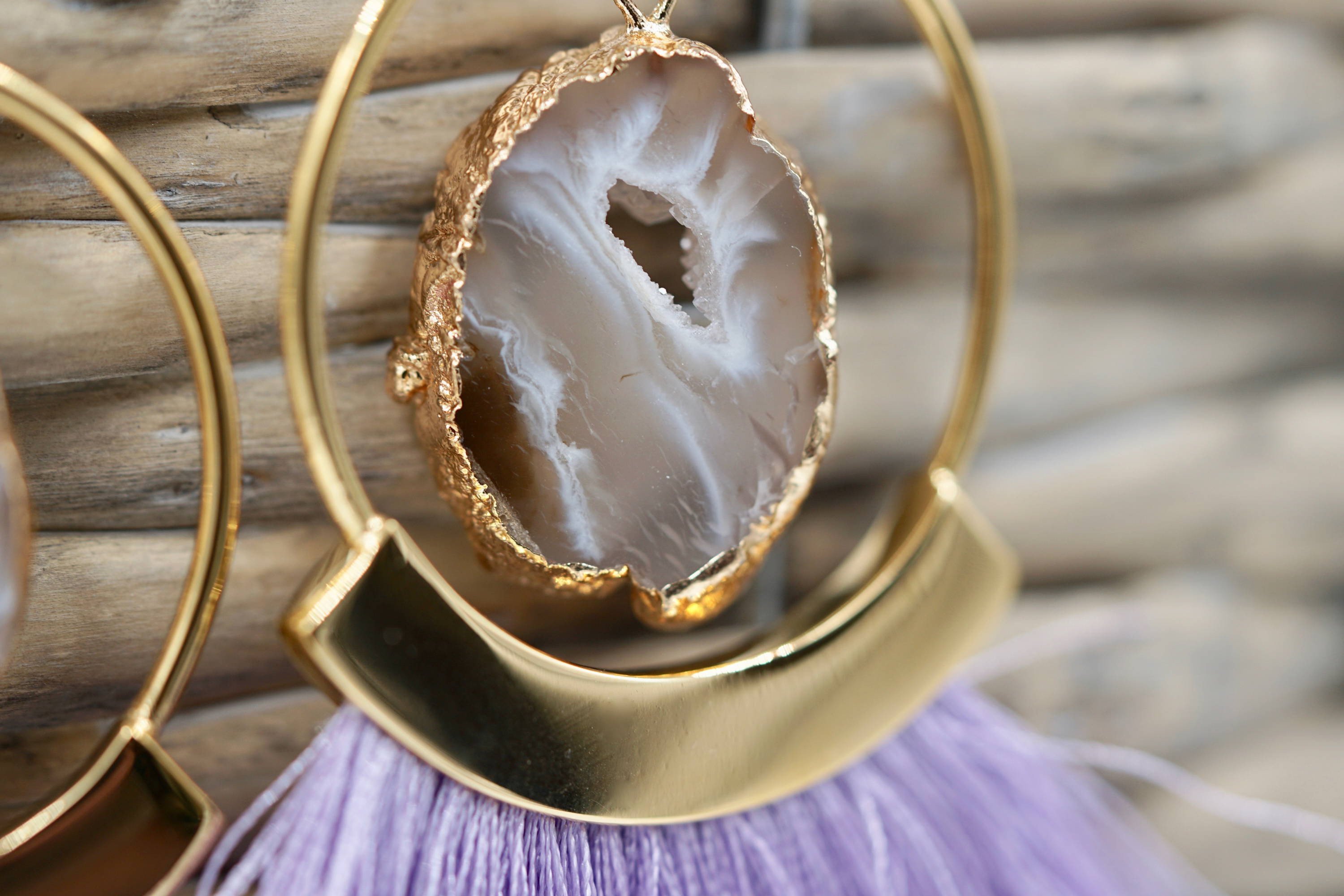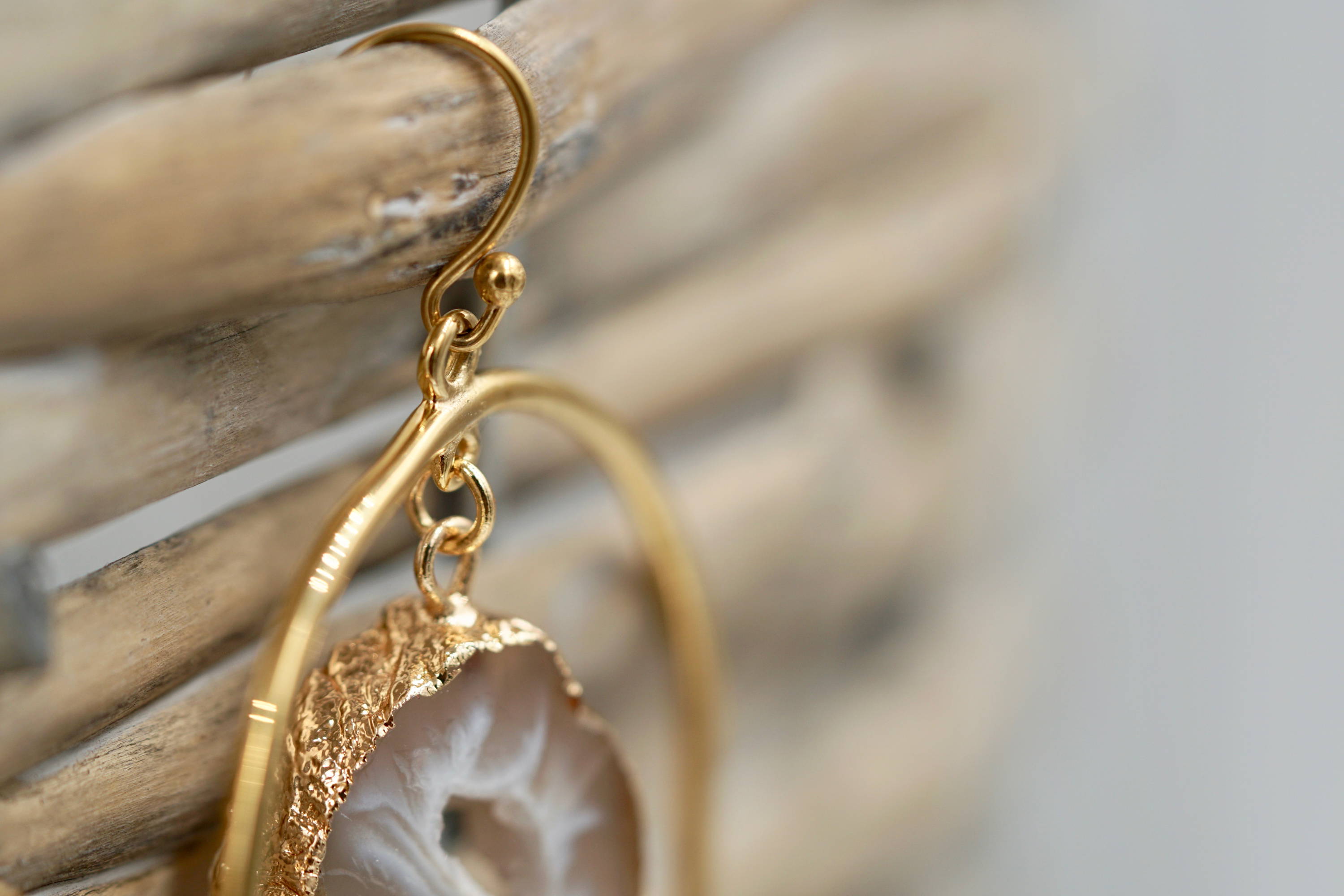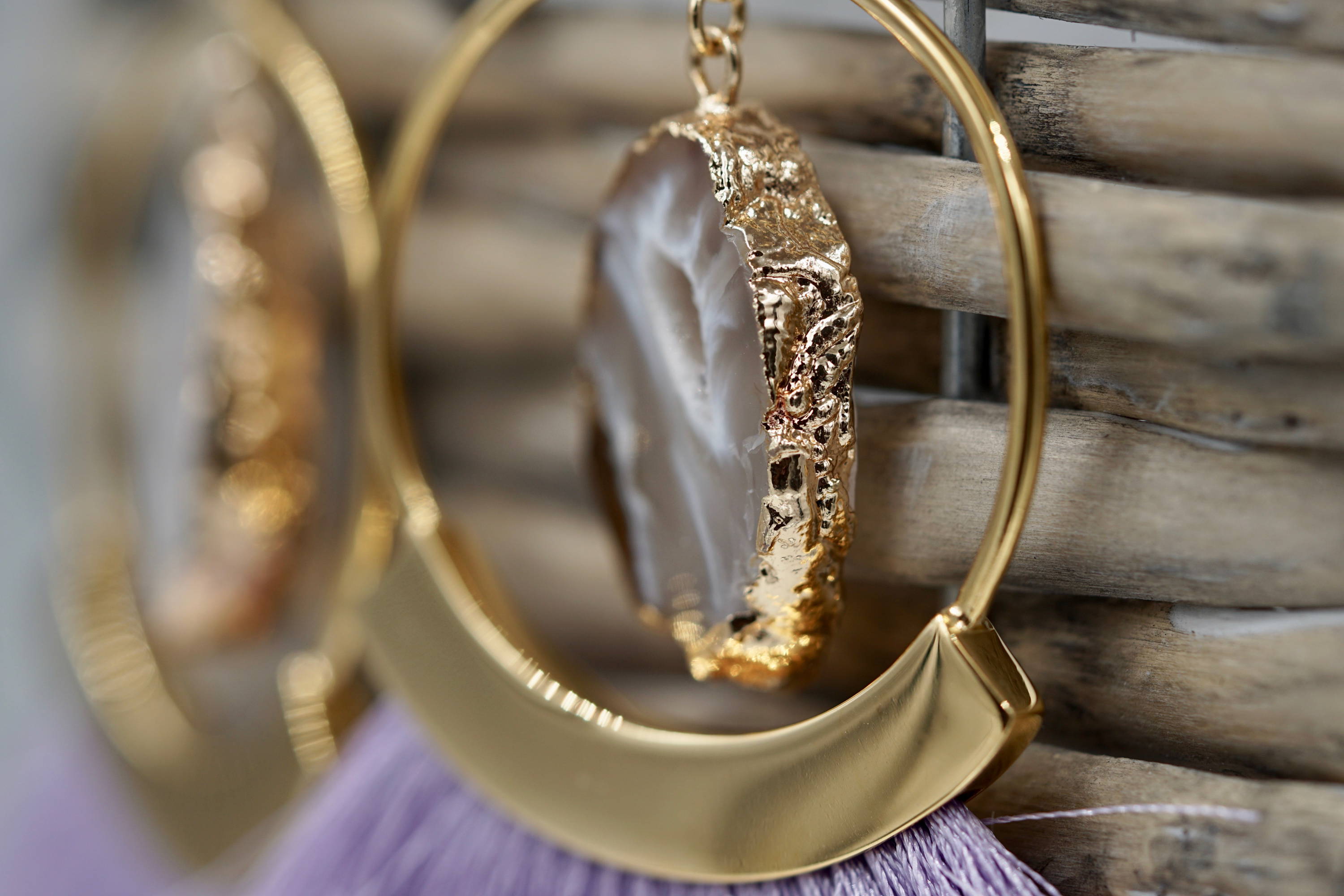 how were the colors chosen?
Once we decided to incorporate agate into the design, we started looking at color options. There are just SO MANY CHOICES. We knew that we wanted fun, bright colors for spring that would transition well into summer. Each agate stone is unique and we wanted to make sure the colors we chose would compliment the tones within each stone. Ashen, Punch, Mint and Royal looked best with both metals and they compliment the stones beautifully. We hope you love them as much as we do!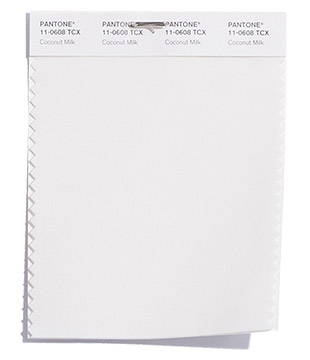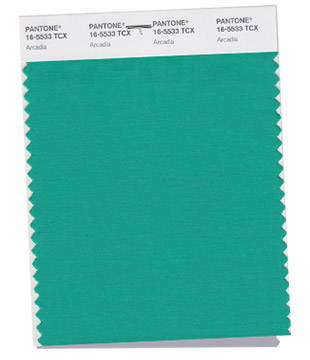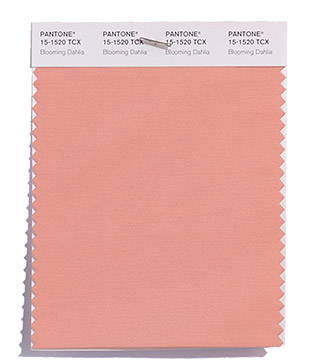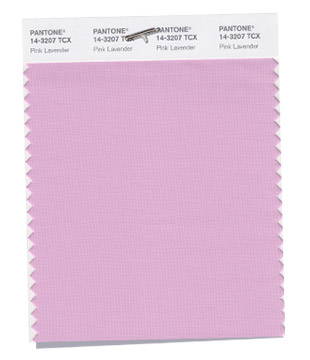 How can you style this piece?
The greatest part of this design is its versatility. Our Fringe Earrings are lightweight and can be worn with jeans, sundresses or a night out. The fun colors make any neutral outfit pop and this design pairs well with several of our other pieces.
So what are you waiting for?
Add a set of our Agate Collection Royal Fringe Earrings to your KA Collection Today! They are a MUST HAVE for the season, gold or silver!