FEATURED PRODUCT
September 3, 2018
What was the inspiration behind our Agate Collection Tailor Bracelet?
Our Agate Collection Tailor Bracelet was released in the Fall of 2016. This design was meant to be a dressier version of our original, Agate Collection Smoky Bracelet. Our original Smoky Bracelet was released in the Spring of 2016 as one of Kinsley Armelle's first designs and quickly became a customer favorite. As the holiday season approached, we wanted to create a design that could be worn for more festive occasions. Our Agate Collection Tailor Bracelets are each made with a one-of-a-kind Agate center stone, black obsidian faceted stones for the band and 18k yellow gold ion plated stainless steel accents.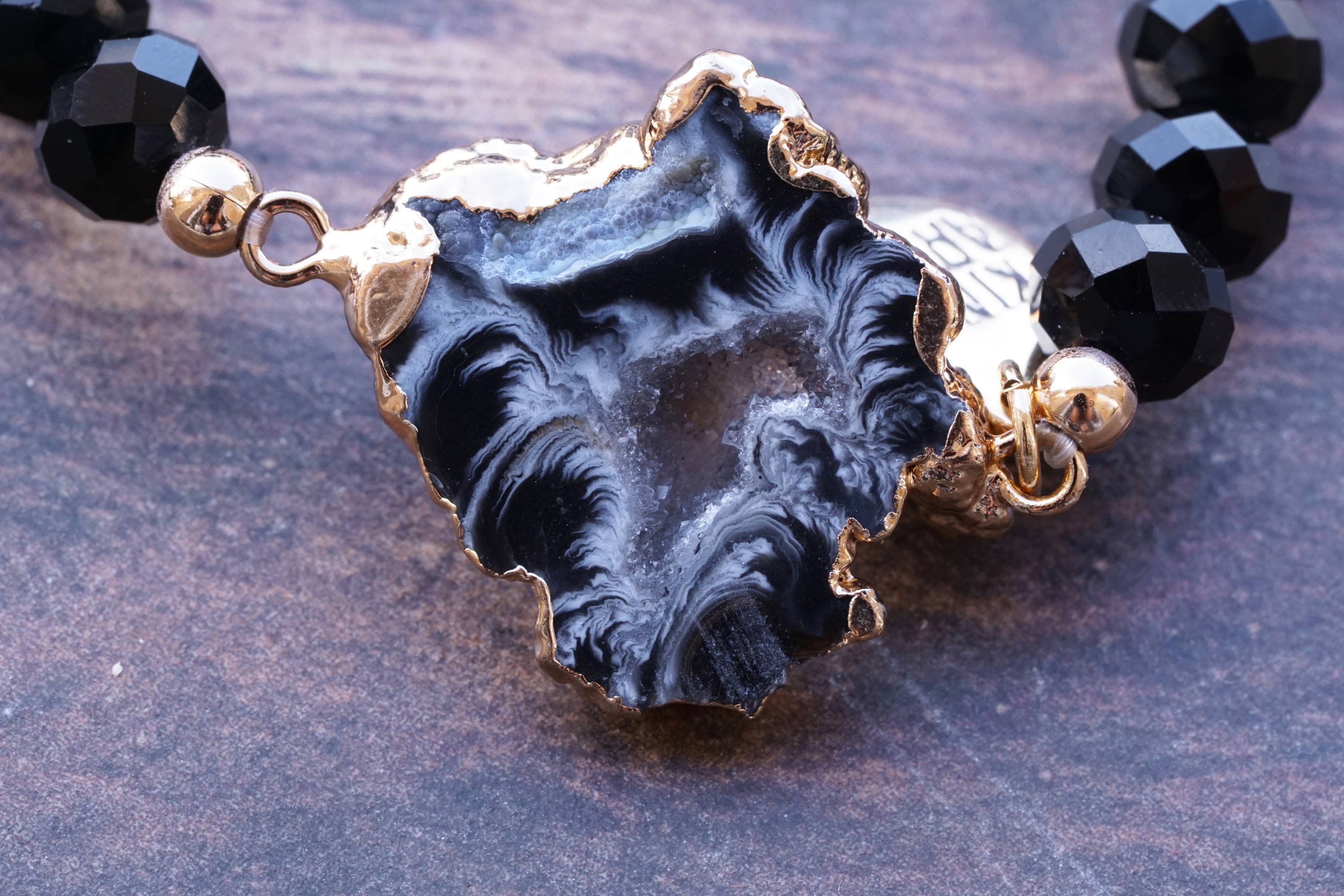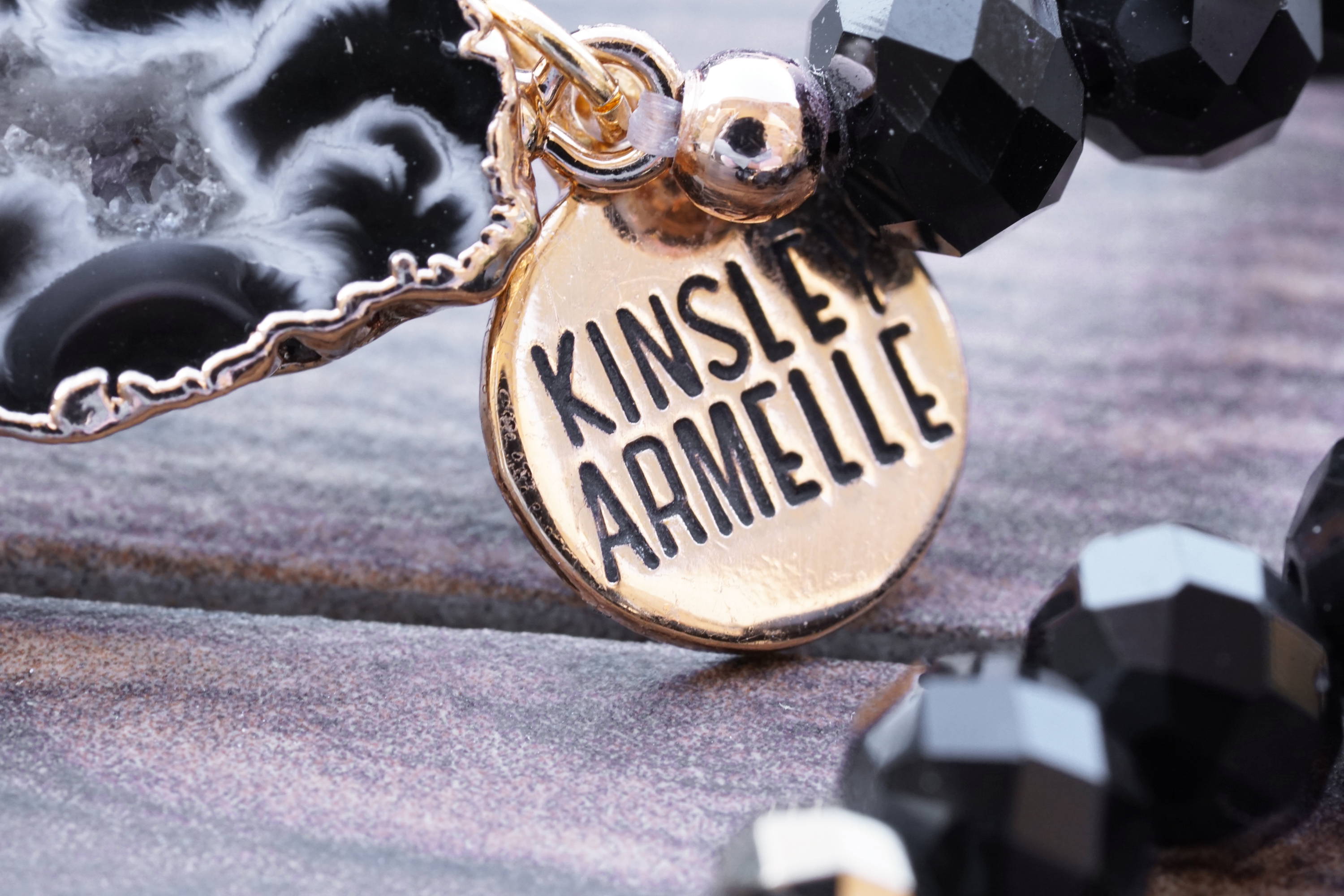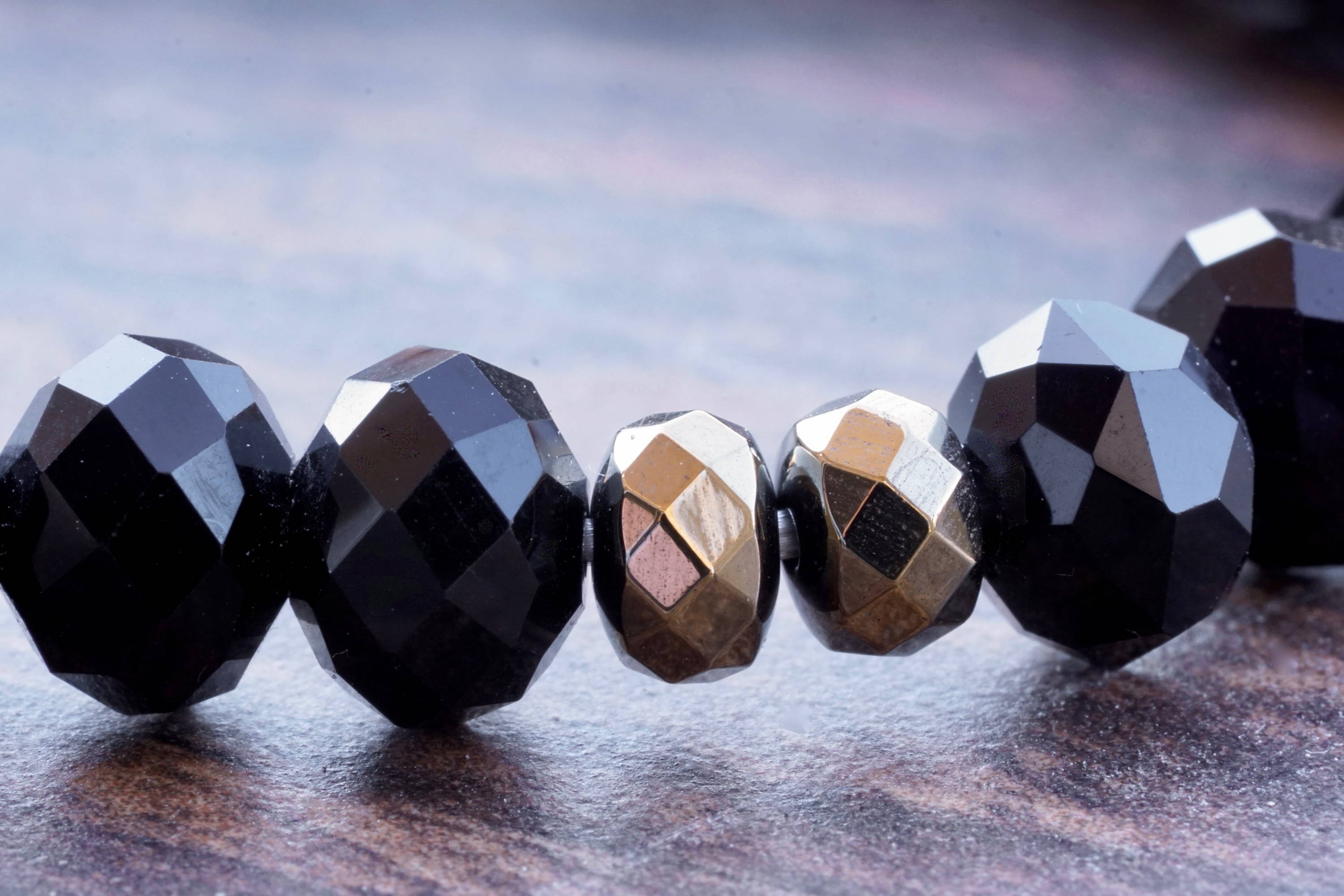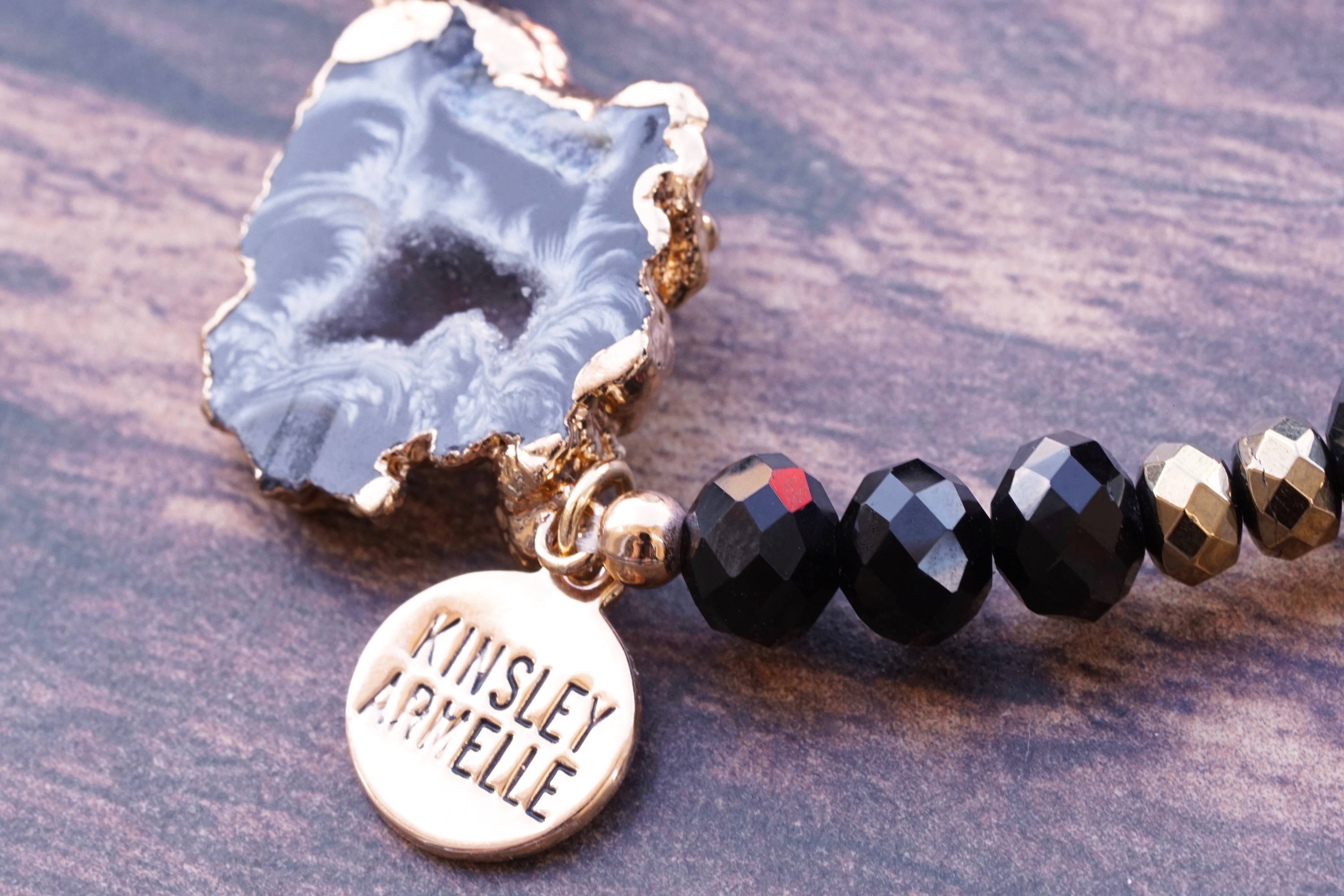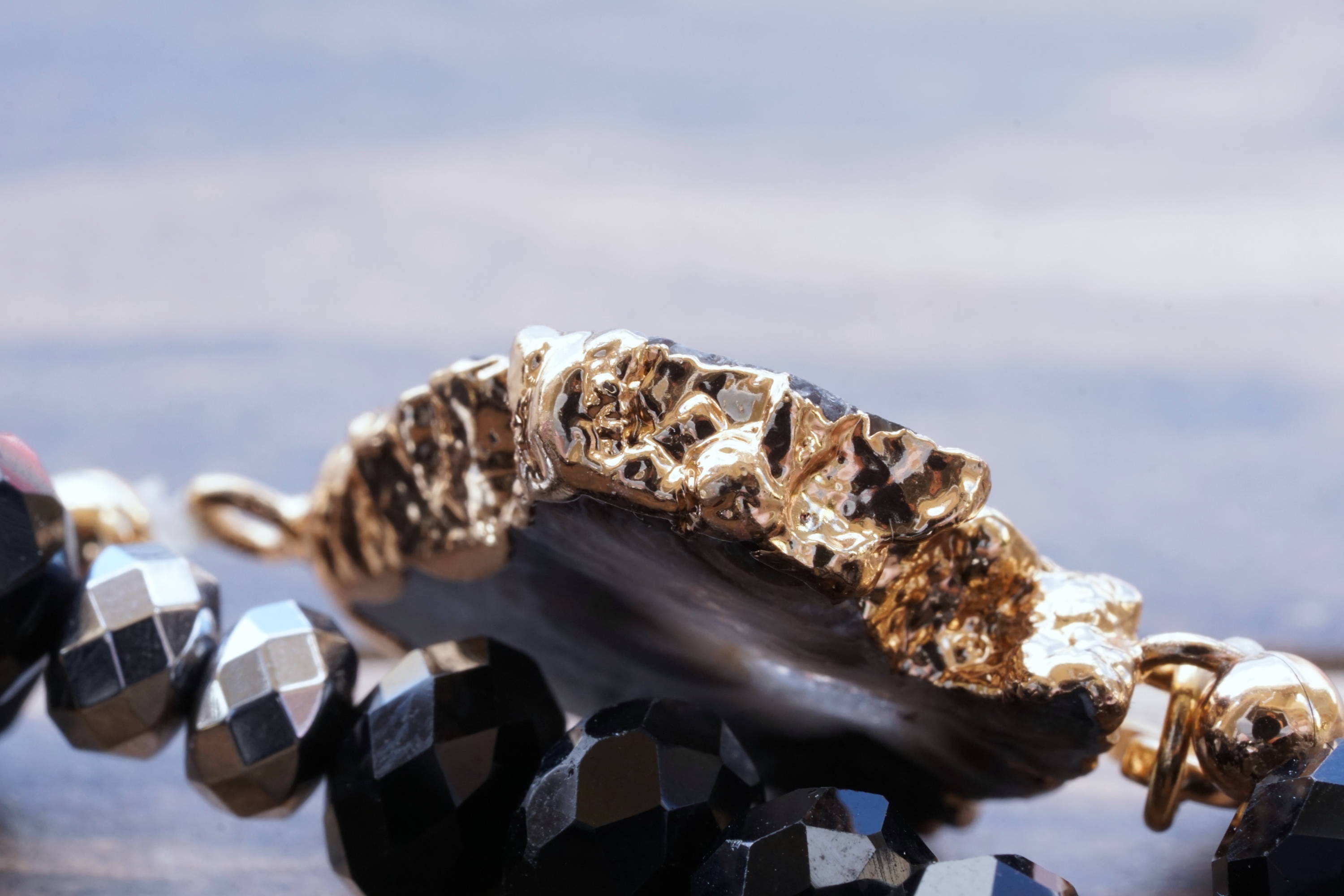 how did we choose the name, Tailor?
When the Agate Collection Tailor Bracelet was ready for release, we still had to come up with a name! We had made this bracelet a 'dressier version' of our original. We started brainstorming on words that made us think of dressy occasions. Suits are worn for dressy occasions and suits need to be tailored, presto, we found a name!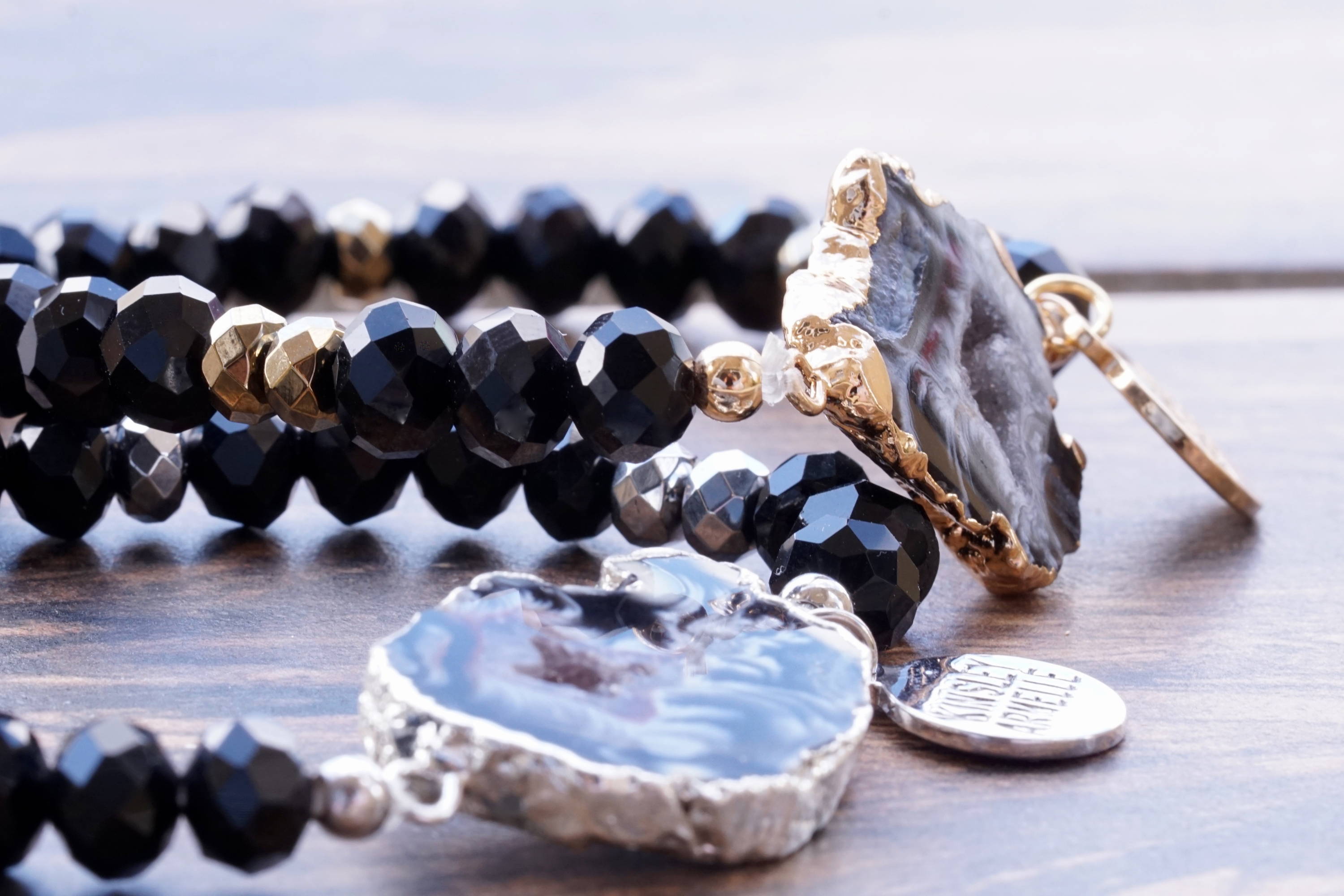 How can you style this piece?
Although this piece was designed as a 'dressier' version of our original, that does not mean you cannot wear it with EVERYTHING! This bracelet is a great addition to any stack. You can mix and match it with so many of our designs. Plus, black obsidian crystals are known for their stabilizing and grounding effects, making it an excellent crystal for reigning in scattered energies … we can all use a little of that!
So what are you waiting for?
Add one of our Agate Collection Tailor Bracelets to your KA collection today!