What was the inspiration behind our Glitz Collection Haze BraceletS?
Our Glitz Collection Haze Bracelet was designed for our Fall 2016 release. This piece was the first KA bracelet designed with 8mm stone beads (we had been using 10mm previously). We really wanted a dainty, lightweight bracelet that would stack easily with some of our 'chunkier' designs. We chose a neutral gray stone (labradorite), but added a bar of pavé rhinestones for a little pop of 'bling'.
What exactly is Labradorite?
We use 8mm, faceted, gray labradorite stones in our Glitz Collection Haze Bracelets. Labradorite is a feldspar mineral of the plagioclase series. It is named for where the mineral was first found - Labrador, Canada. However, labradorite can also be found in Mexico, Norway, Russia, and Madagascar. Labradorite comes in a variety of different colors, including Blue, Red, Green, Yellow, Brown, Purple, and Gray.

Labradorite is also known as a stone of transformation. It is considered to be a useful companion through perseverance, change, and imparting strength. It is believed to raise consciousness and strengthen intuition.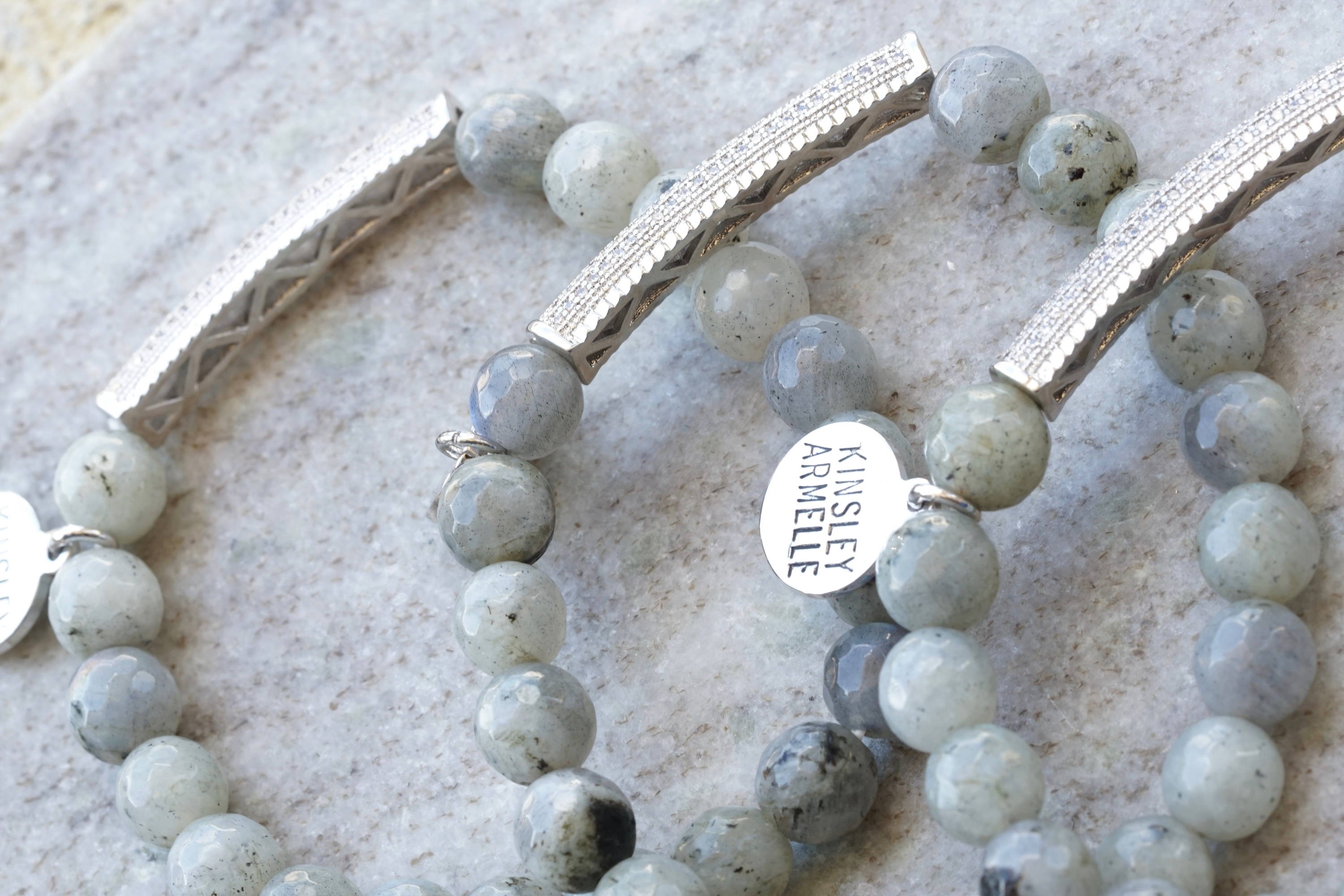 What is the best way to style the Glitz Collection Haze Bracelets?
This dainty, neutral, lightweight bracelet can be styled SO MANY WAYS! Stack is with like colors, for a chic look, OR pair it with some of our brighter designs to make a show stopping statement. The possibilities are endless.
So what are you waiting for?
Add one of our Glitz Collection Haze Bracelets to your KA Collection today!