What WAS THE INSPIRATION BEHIND OUR Chip COLLECTION - Amber BRACELET?
The inspiration for our Chip Collection actually came from a new design in our Eternity Collection. We had recently designed some of our Eternity Collection pieces to include half-inch chip gemstones. While finalizing our Fall 2017 designs for release, we LOVED the half-inch gemstones so much, we decided to incorporate them into future designs! We thought that an ALL half-inch chip gemstone bracelet would be so much FUN! The ALL CHIP design would be different than our current offerings; it would be bigger and more of a statement and would really compliment our all metal pieces and #1 selling quartz cuff.
The first Chip Collection pieces were released in Fall 2017, under the Eternity Collection. When the ALL CHIP designs became available, the Eternity Collection Chip designs were moved and the Chip Collection was born. The first ALL CHIP designs were released in late Fall/Winter 2017 and our Chip Collection Amber Bracelets were one of the original releases.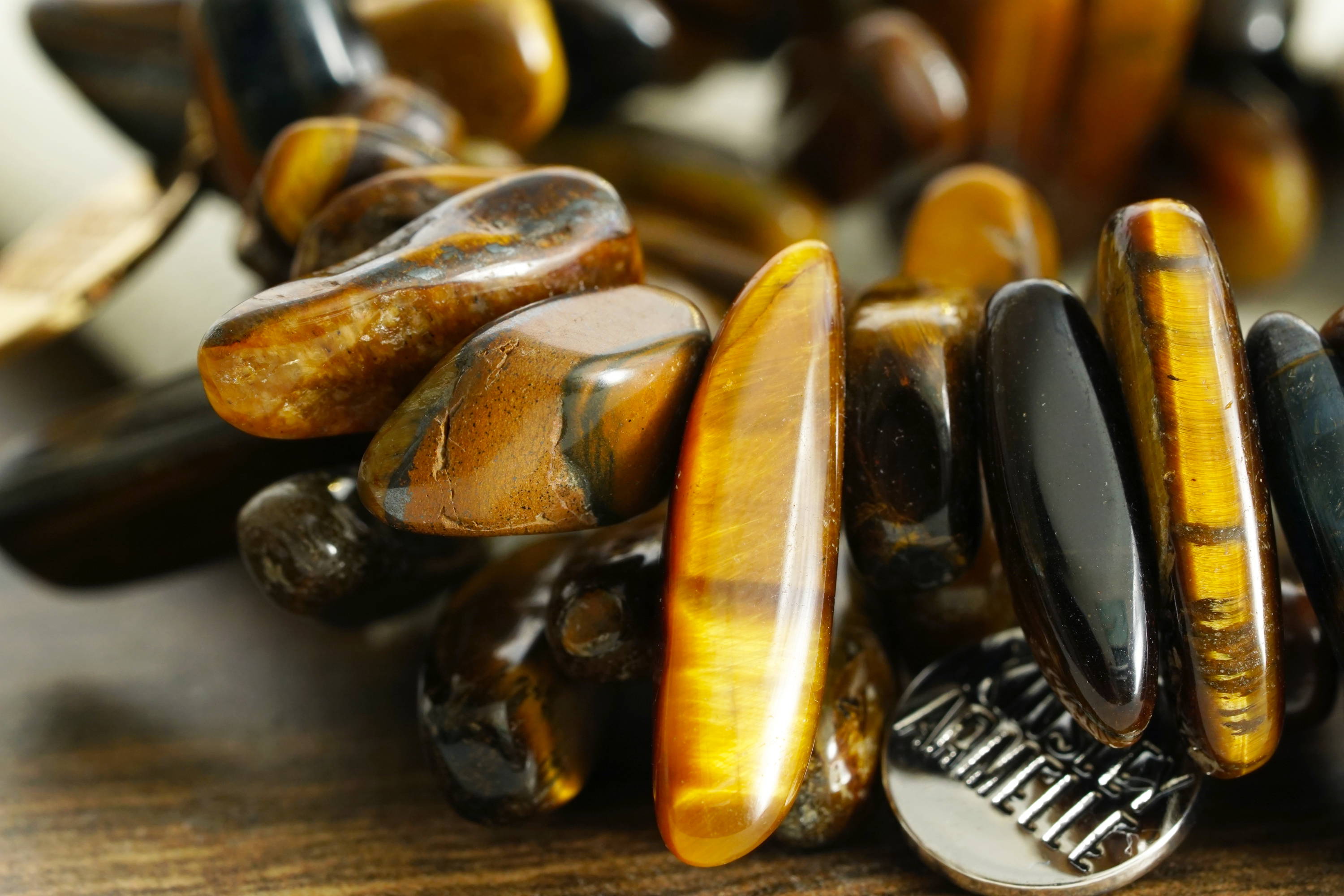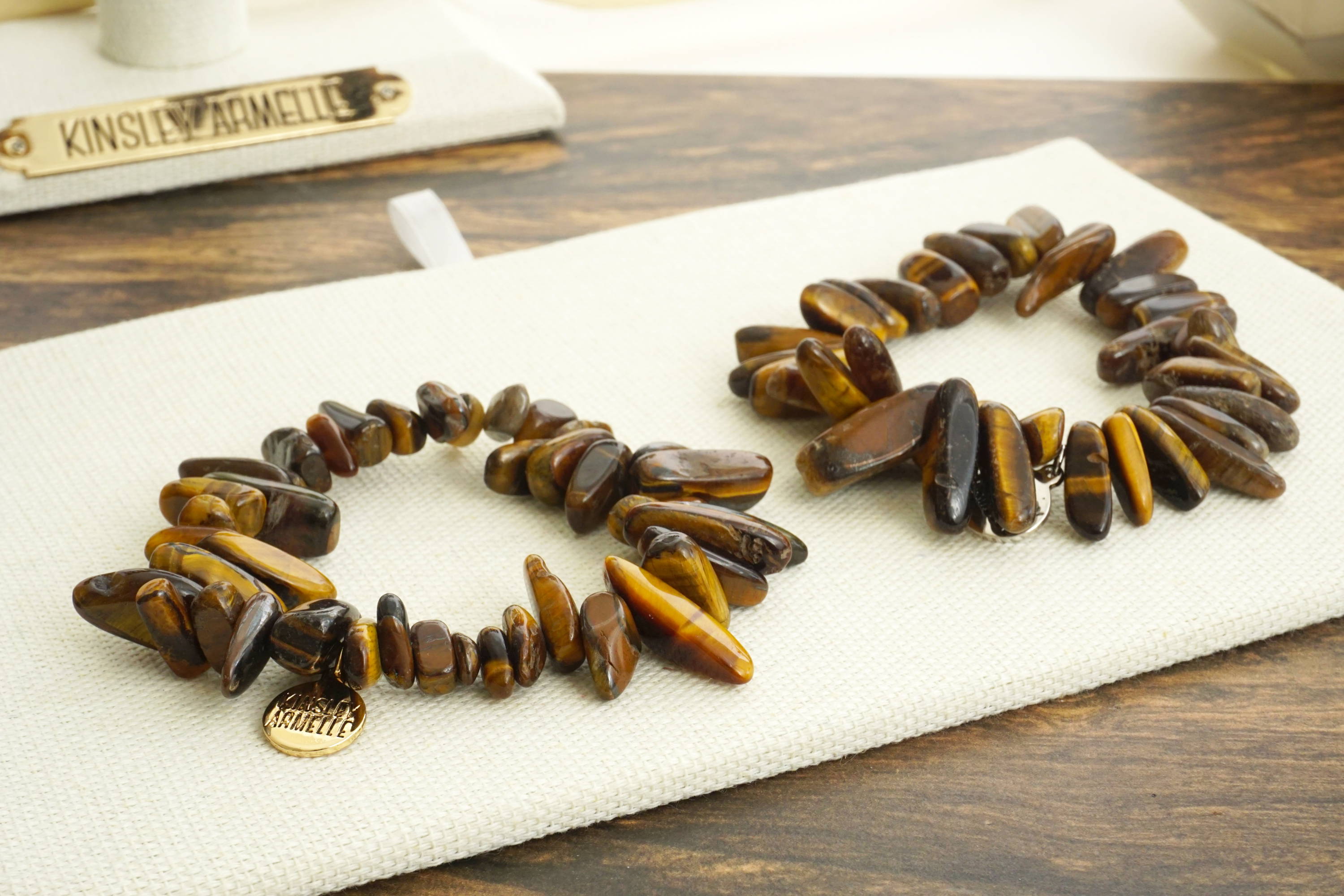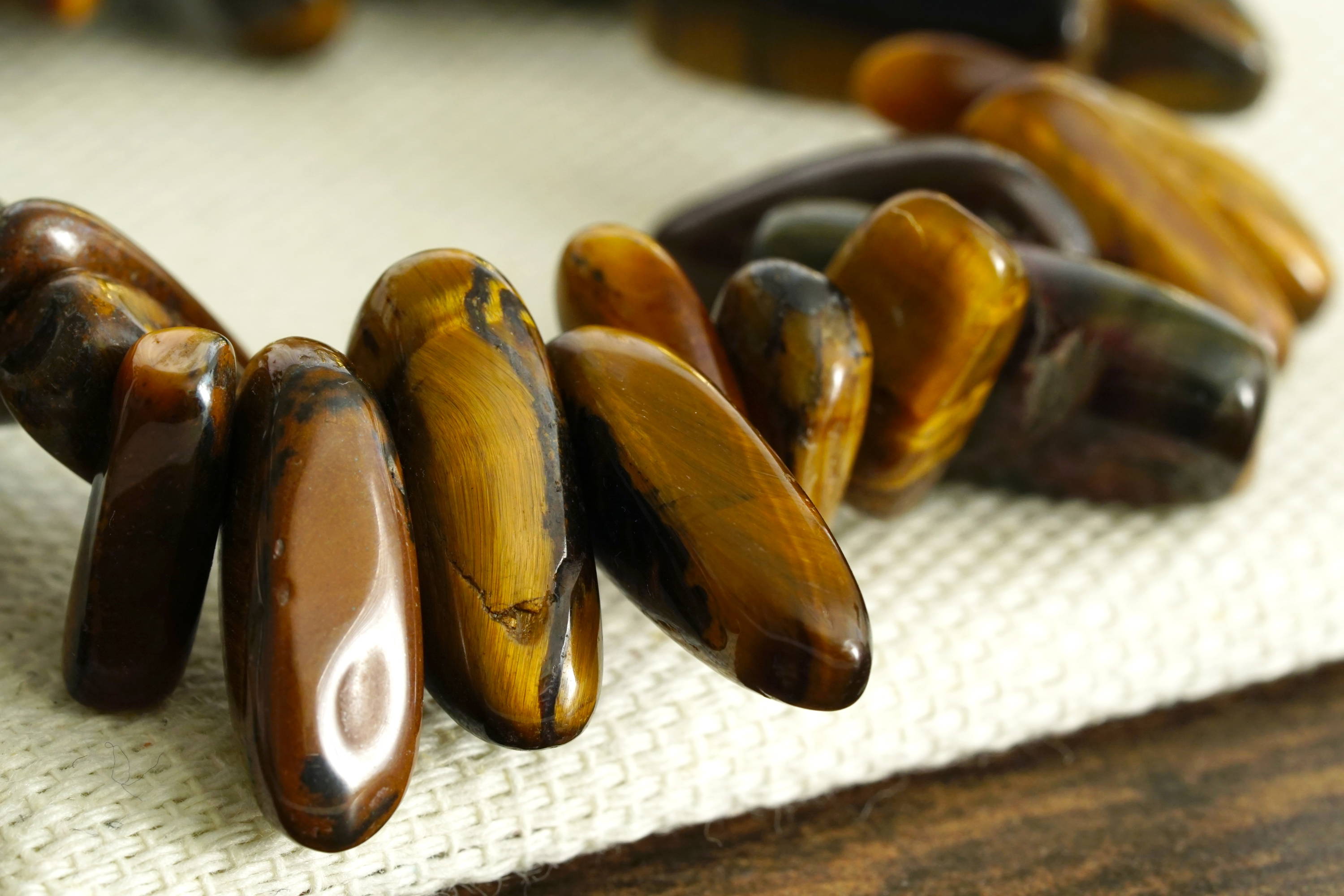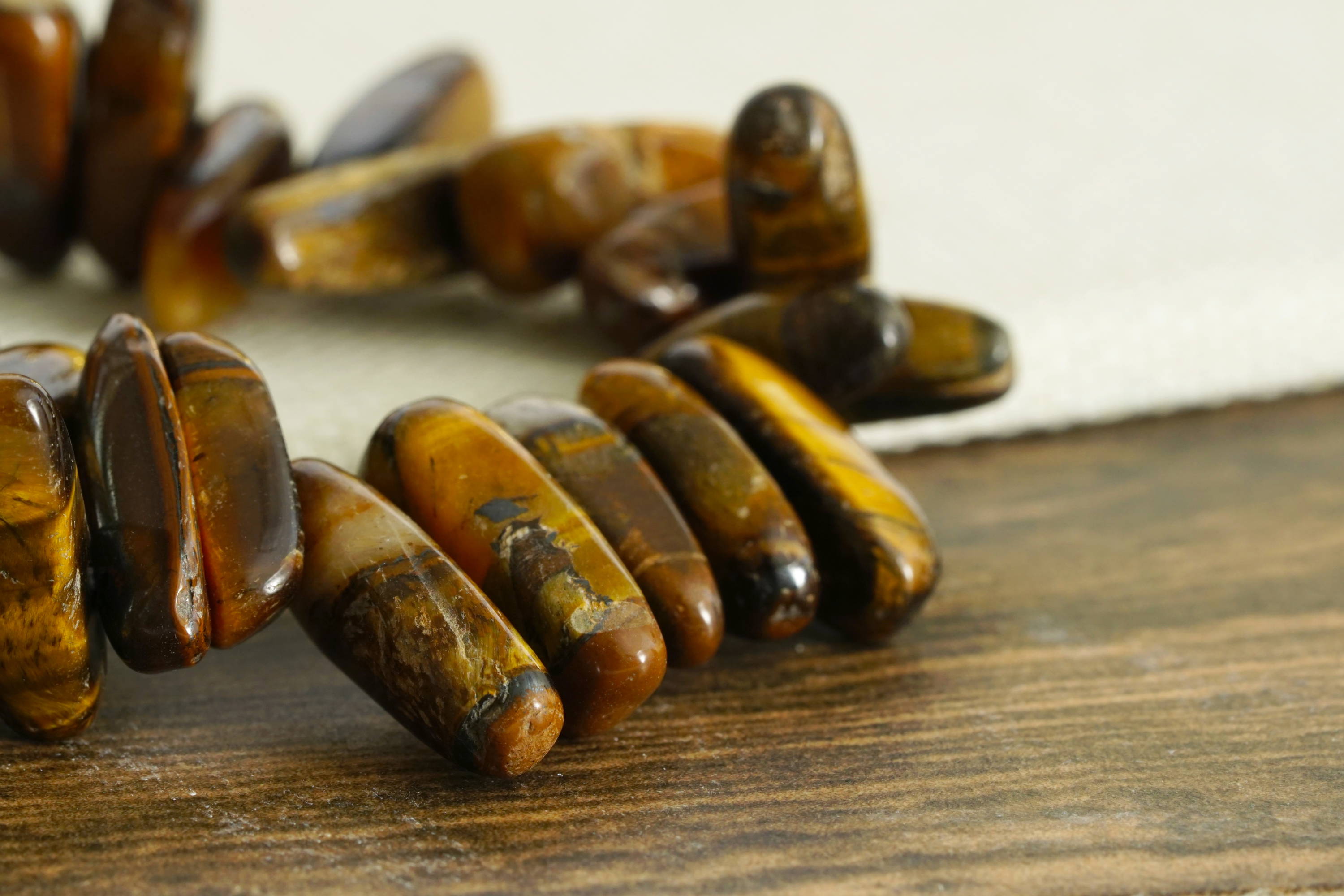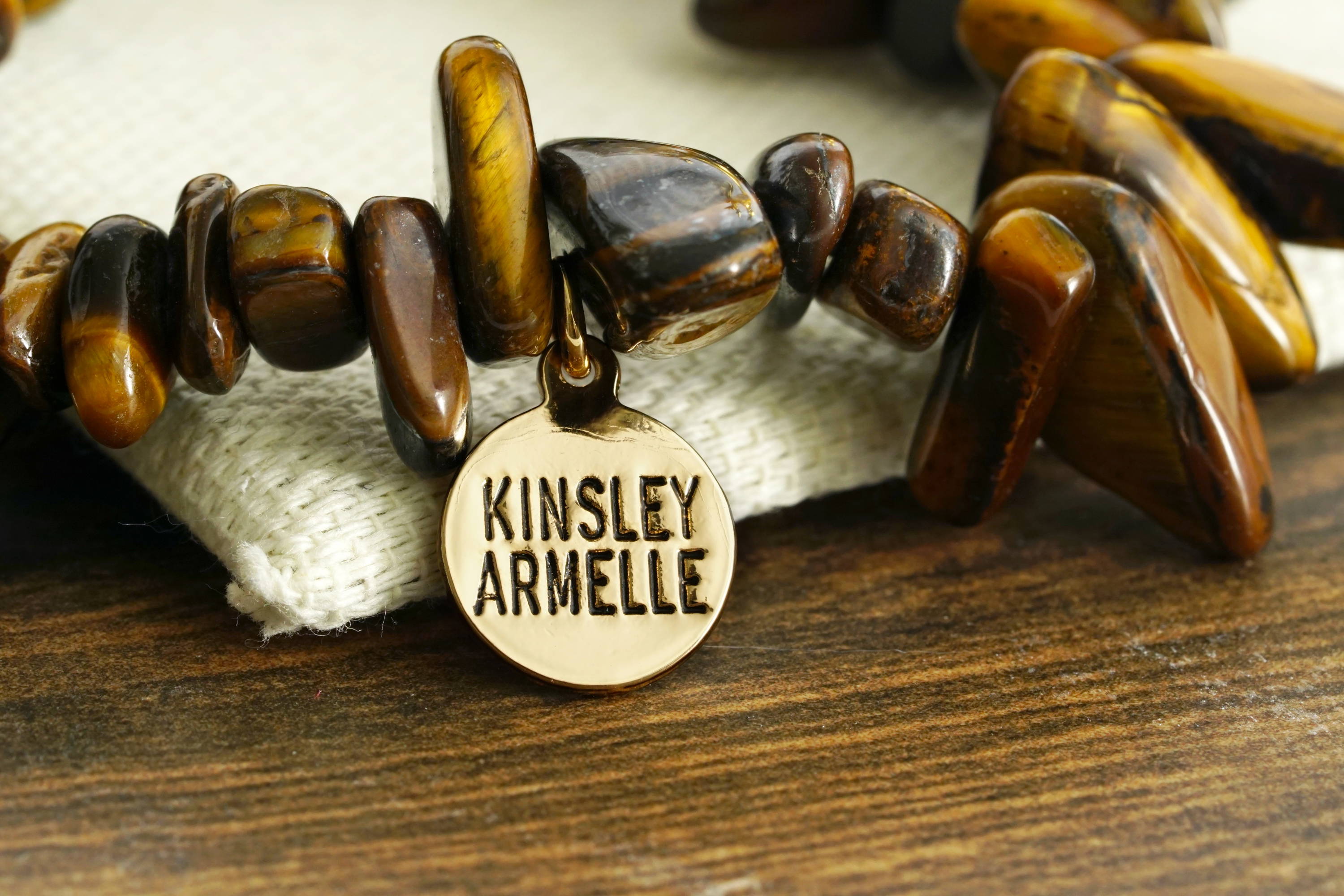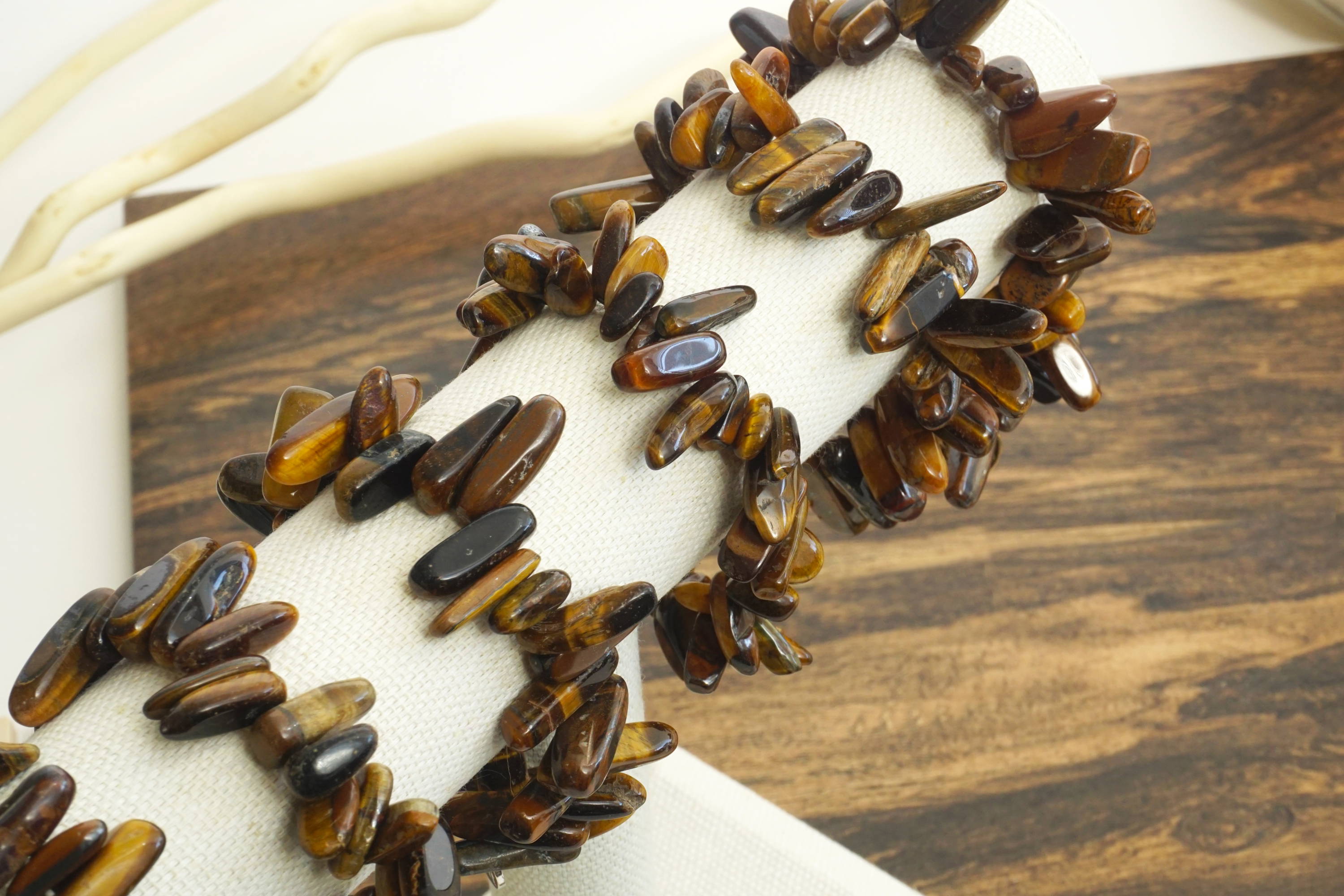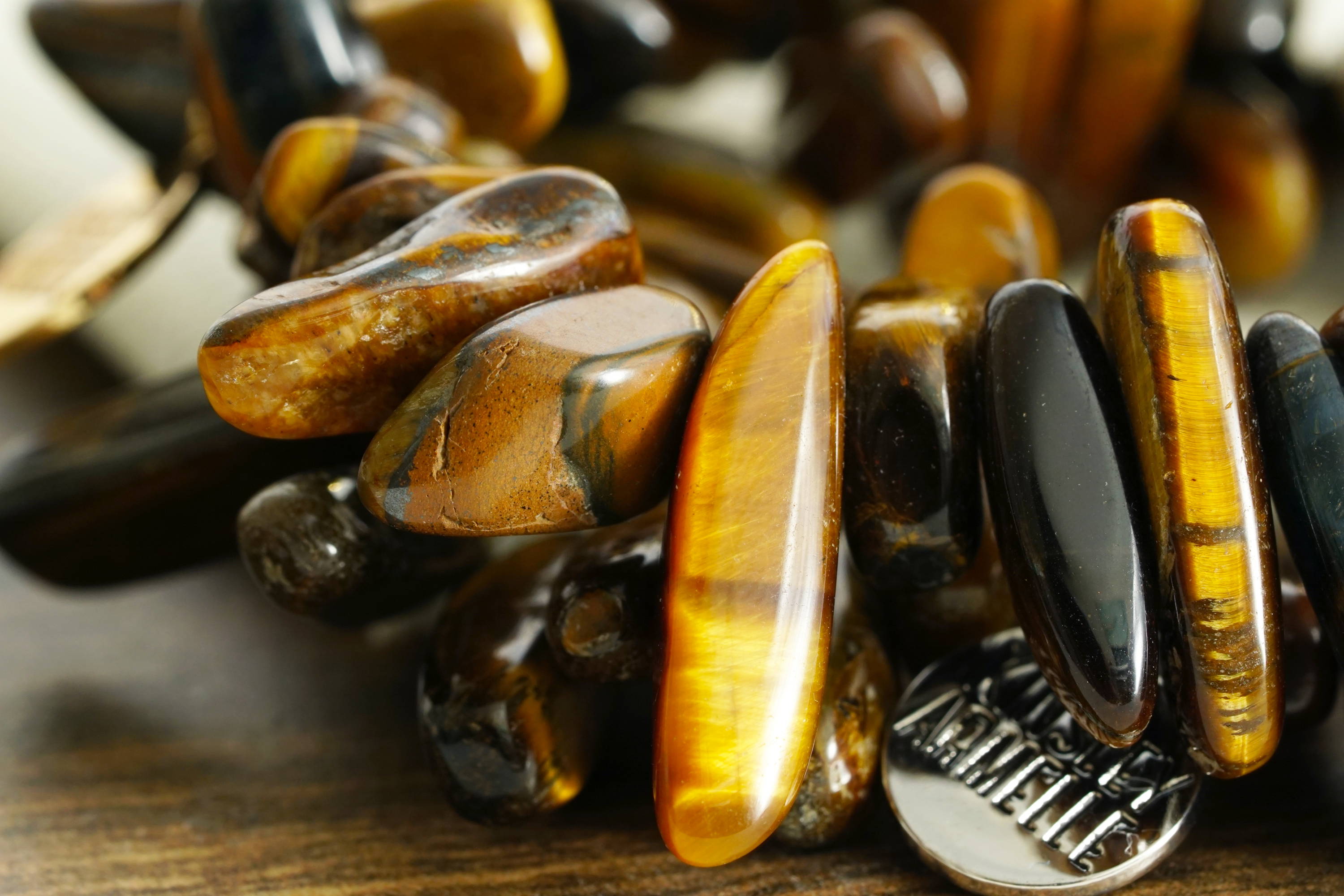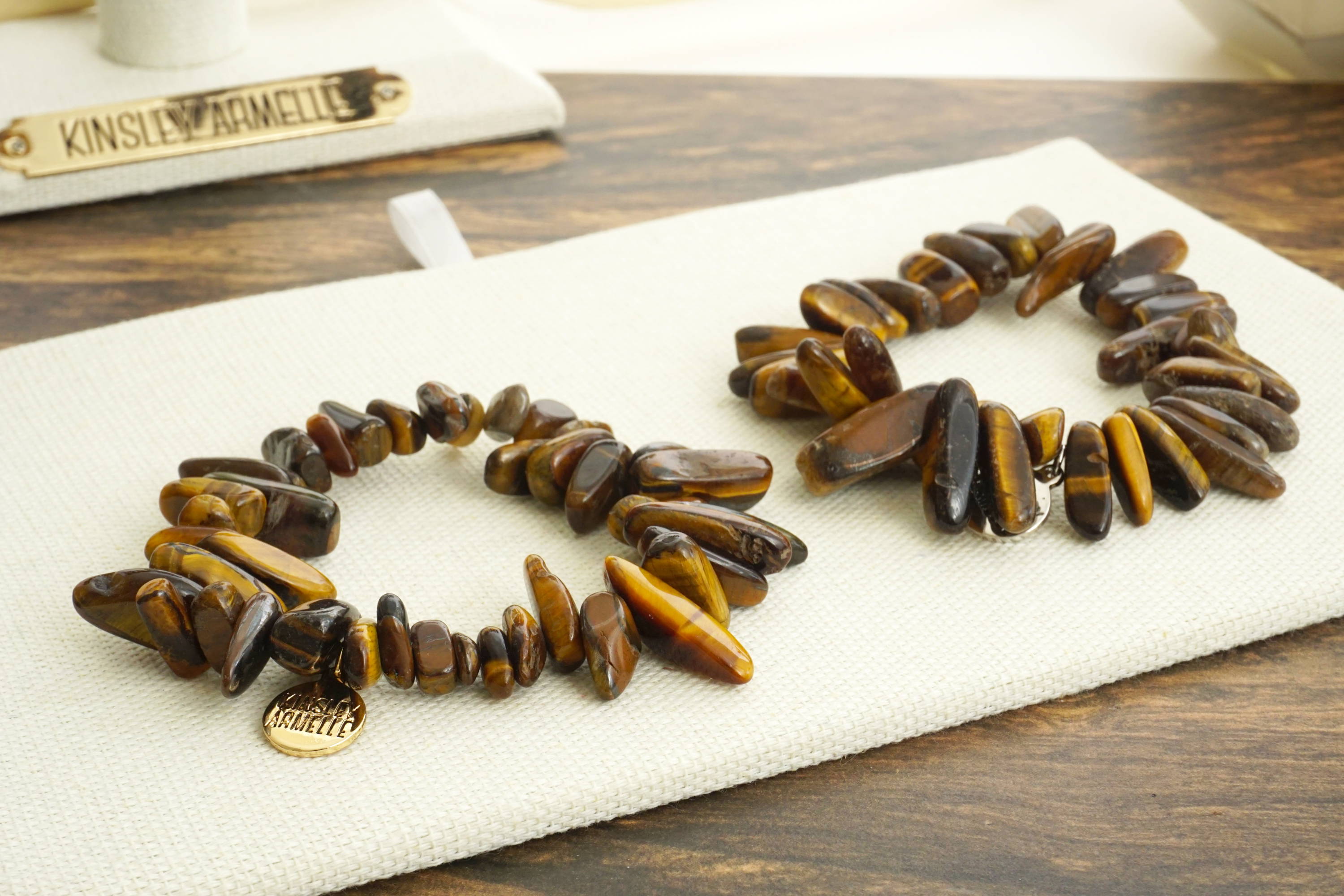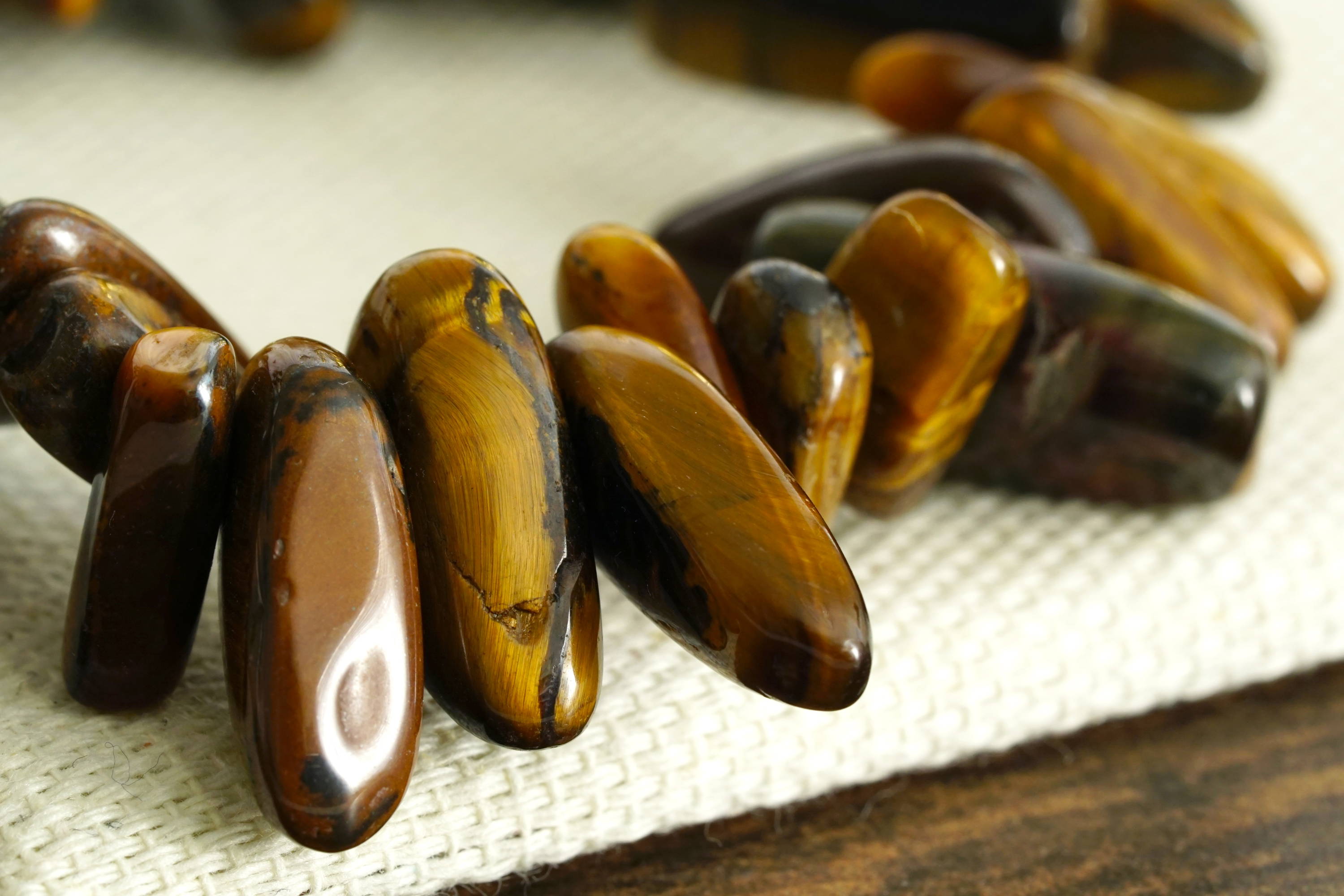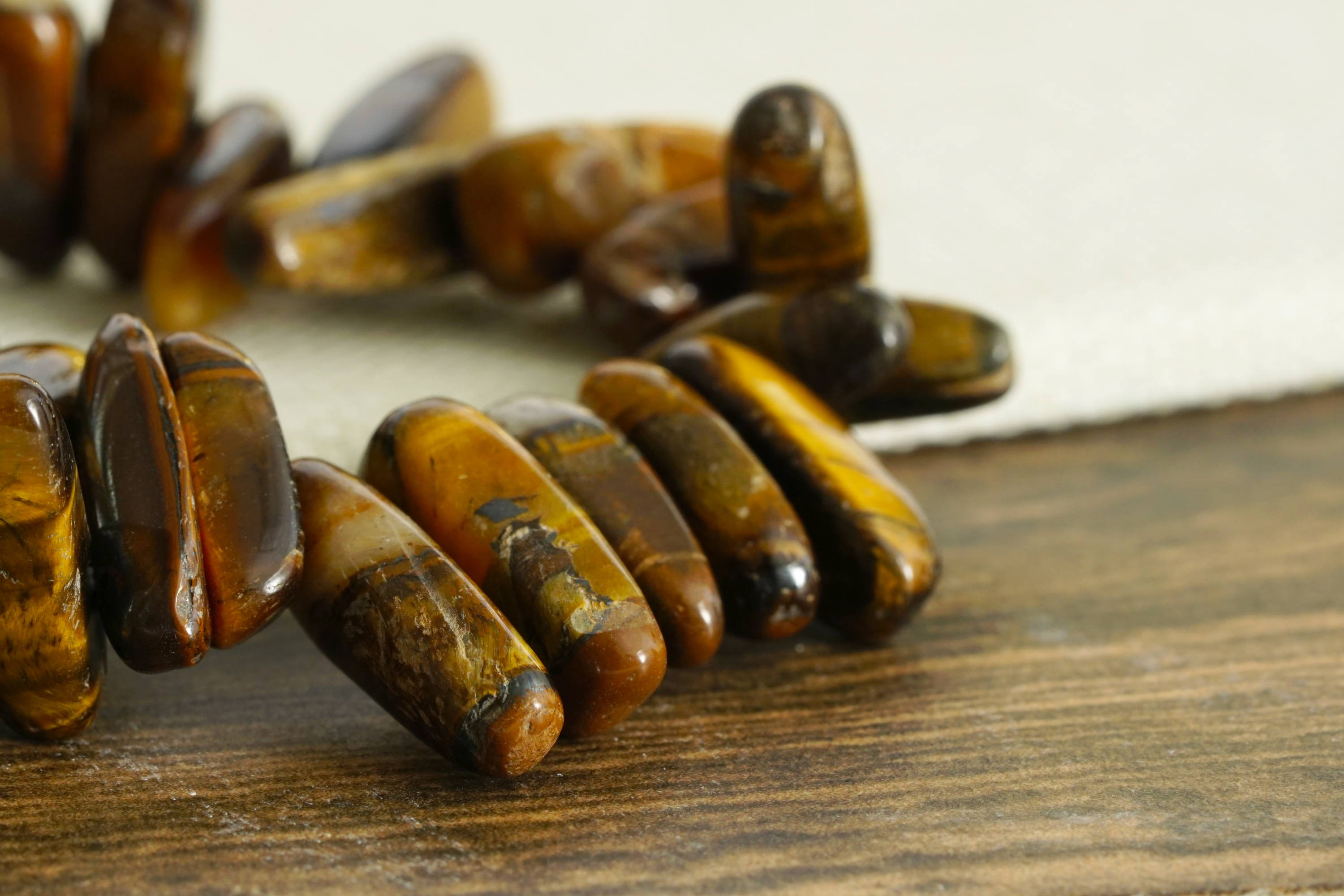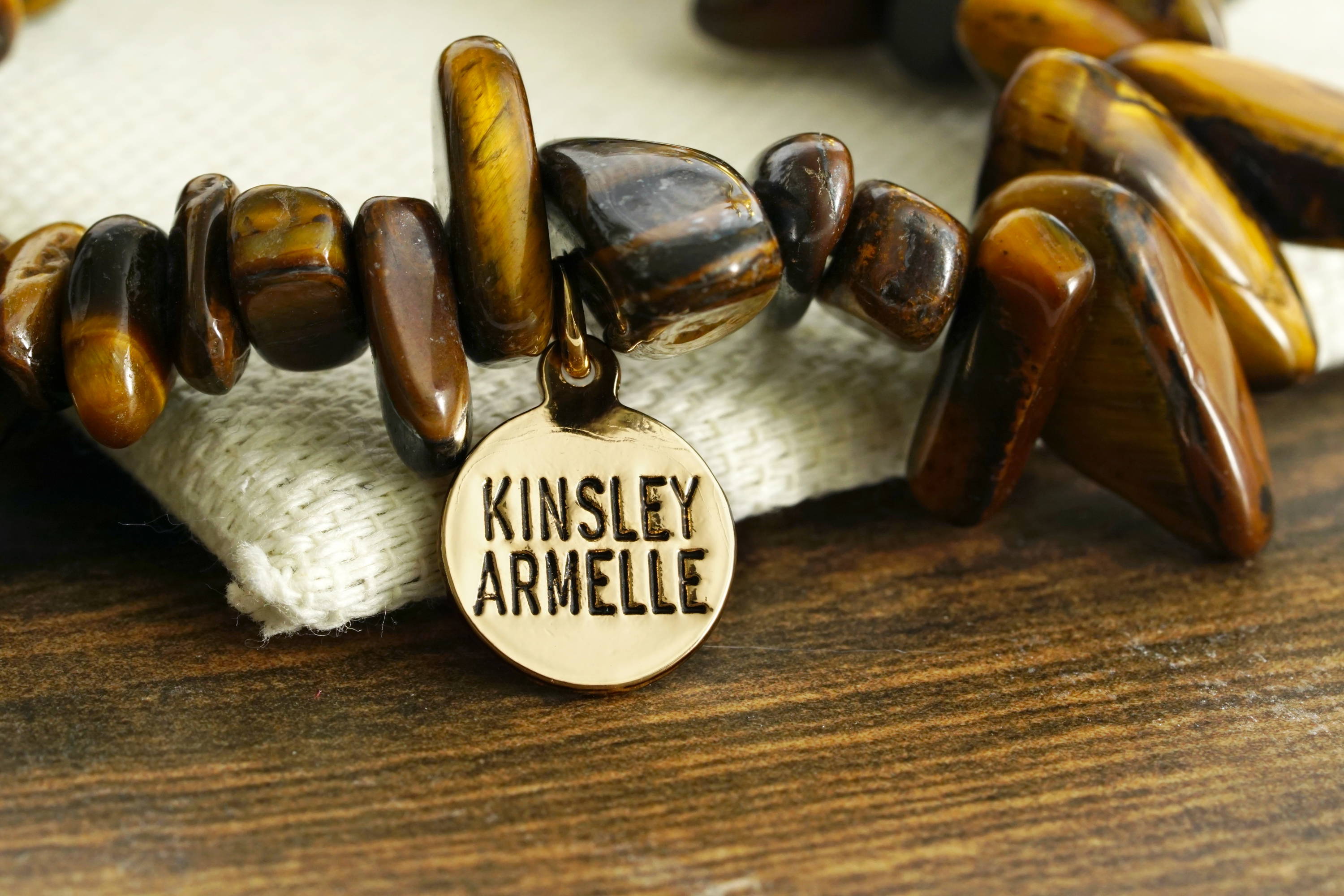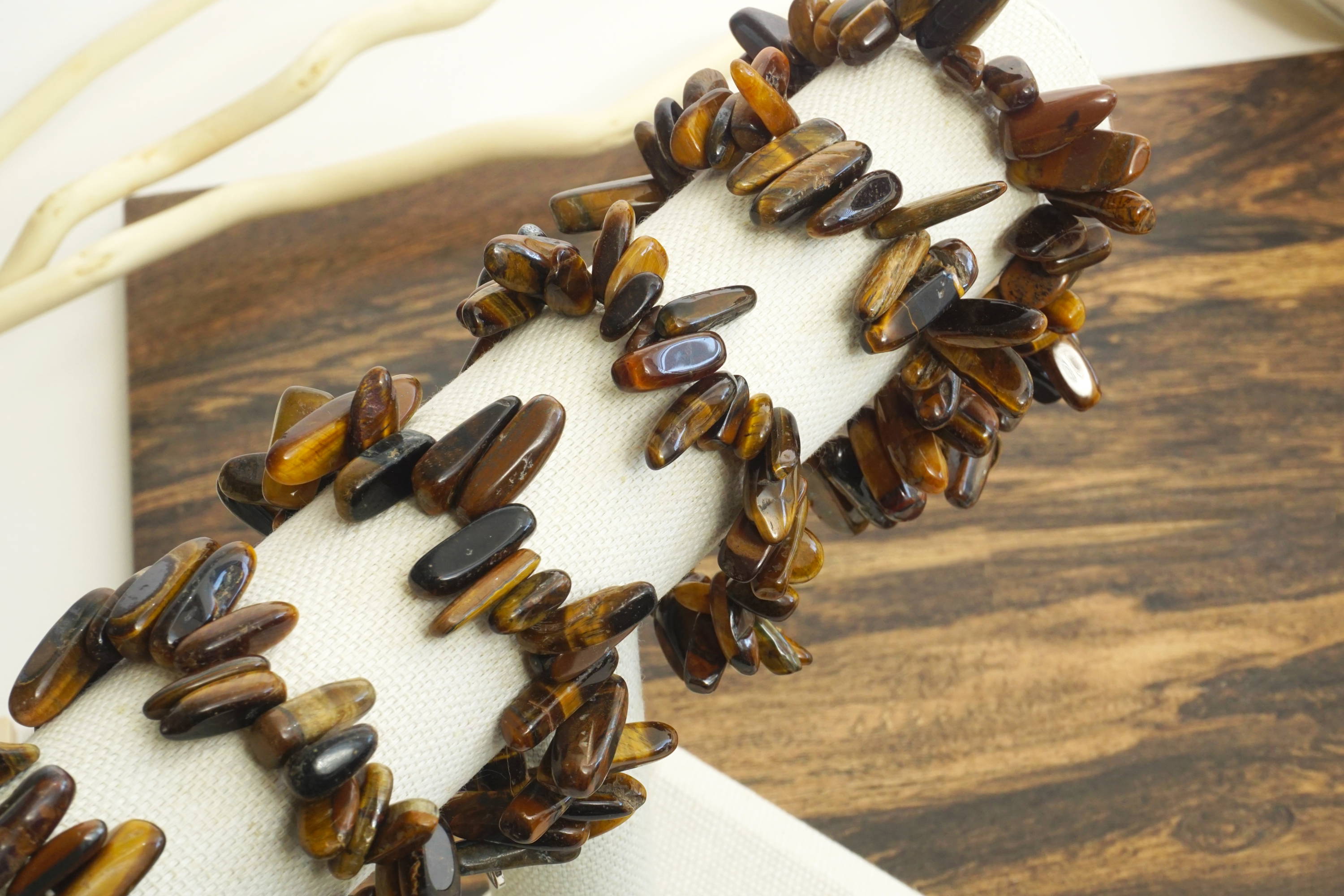 What Stones are used to make our chip collection - Amber BRacelets?
We use Tiger's Eye stones to create our Chip Collection - Amber Bracelets. Tiger's Eye forms when quartz forms over crocidolite and then replaces it. During this replacement, the iron in the crocidolite dissolves and stains the Quartz and that is what gives Tiger's Eye its unique golden yellow - brownish color.

Tiger's Eye is believed to be a powerful stone that helps its wearer release their fears and anxieties. It is also said to help its wearer make decisions unclouded by their emotions.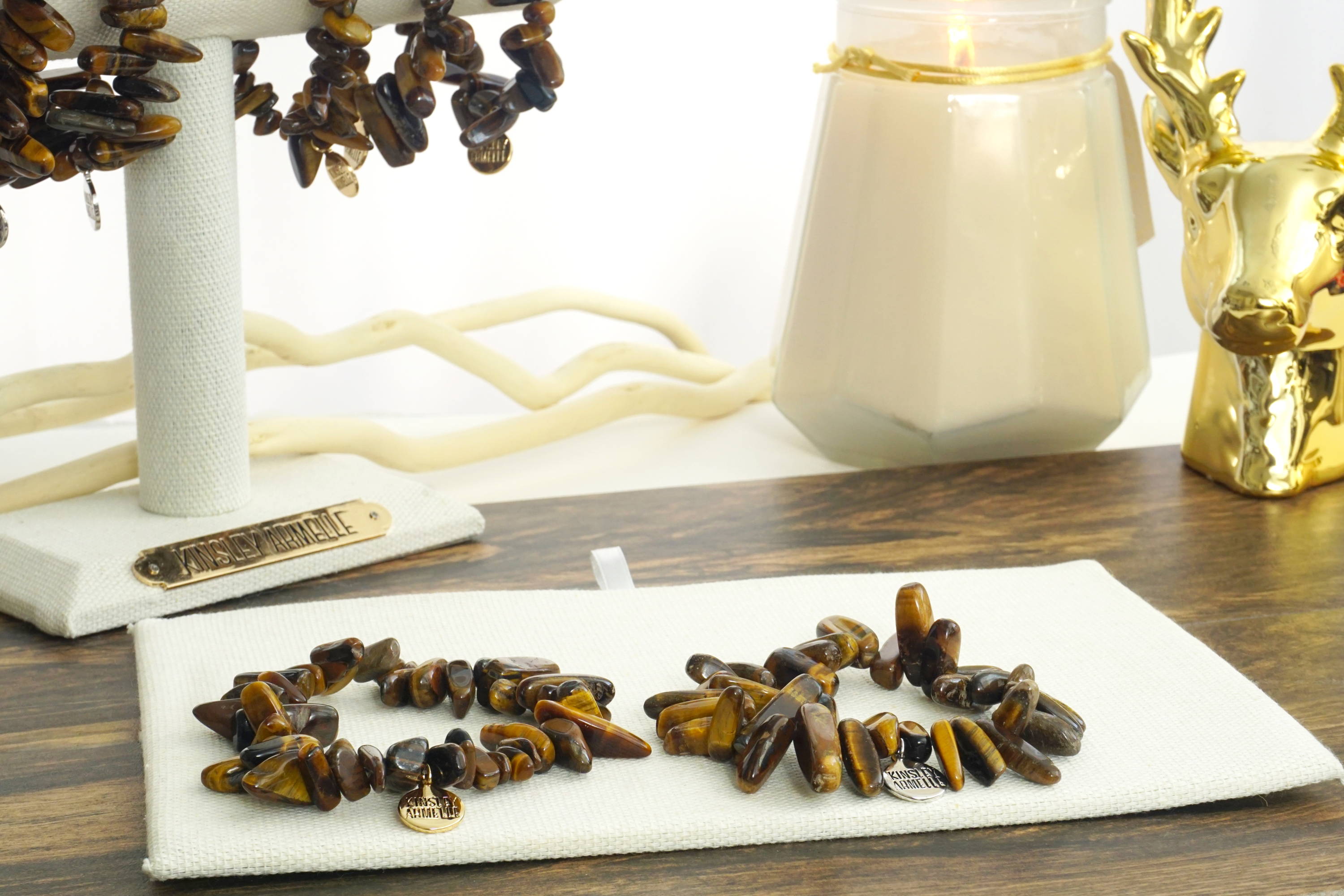 How can the Chip Collection - Amber bracelet be styled?
Where to begin? The options are LITERALLY endless. There are currently over 40 options to choose from in our Chip Collection. Several Chip Collection designs, including our Amber Bracelets are currently LAST CALL. Stock is limited on these beauties so get them while you still can!
So what are you waiting for?
Add one of our Chip Collection - Amber Bracelets to your KA Collection today!