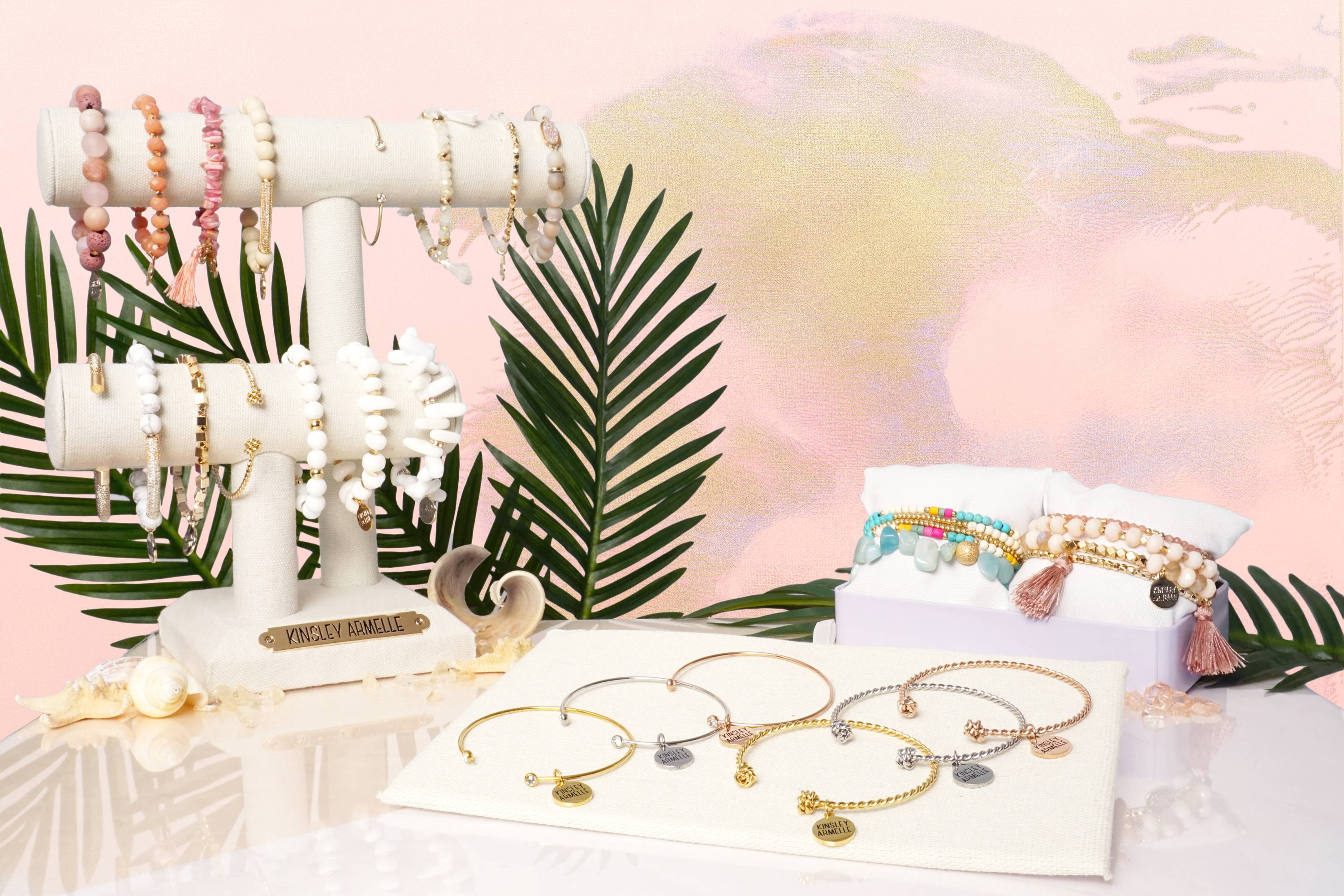 Our 2019 Spring Designs are inspired by fun, flirty, tropical colors, minimalism, and delicate layering.

Drawing inspiration from this seasons featured Pantone color reports, you can take these timeless designs from the beach, to the office, to a night out. This season is all about versatility and stacking.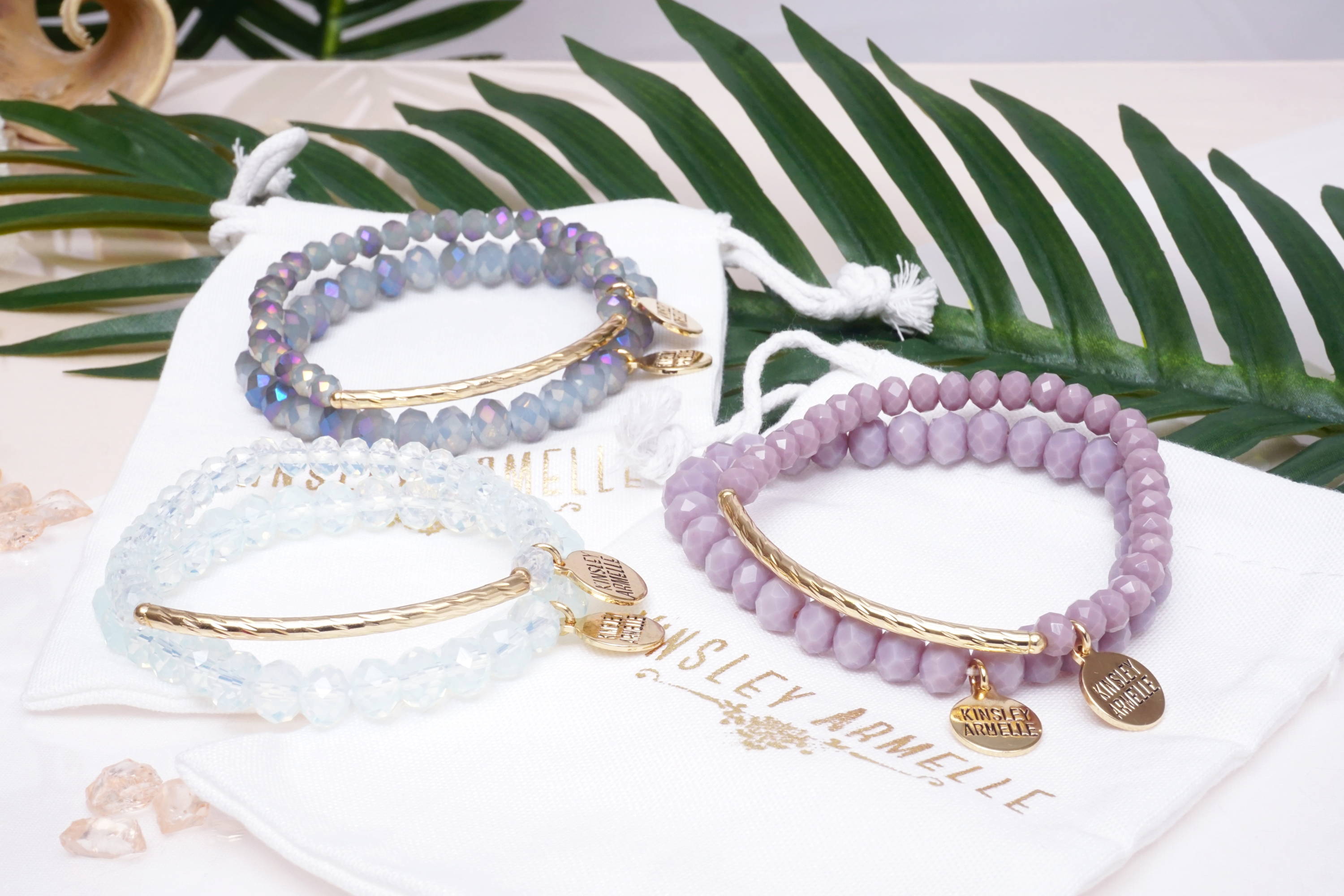 New Glory and Halo Collection Bracelets featuring faceted glass beads in new, spring colors paired with metal accents.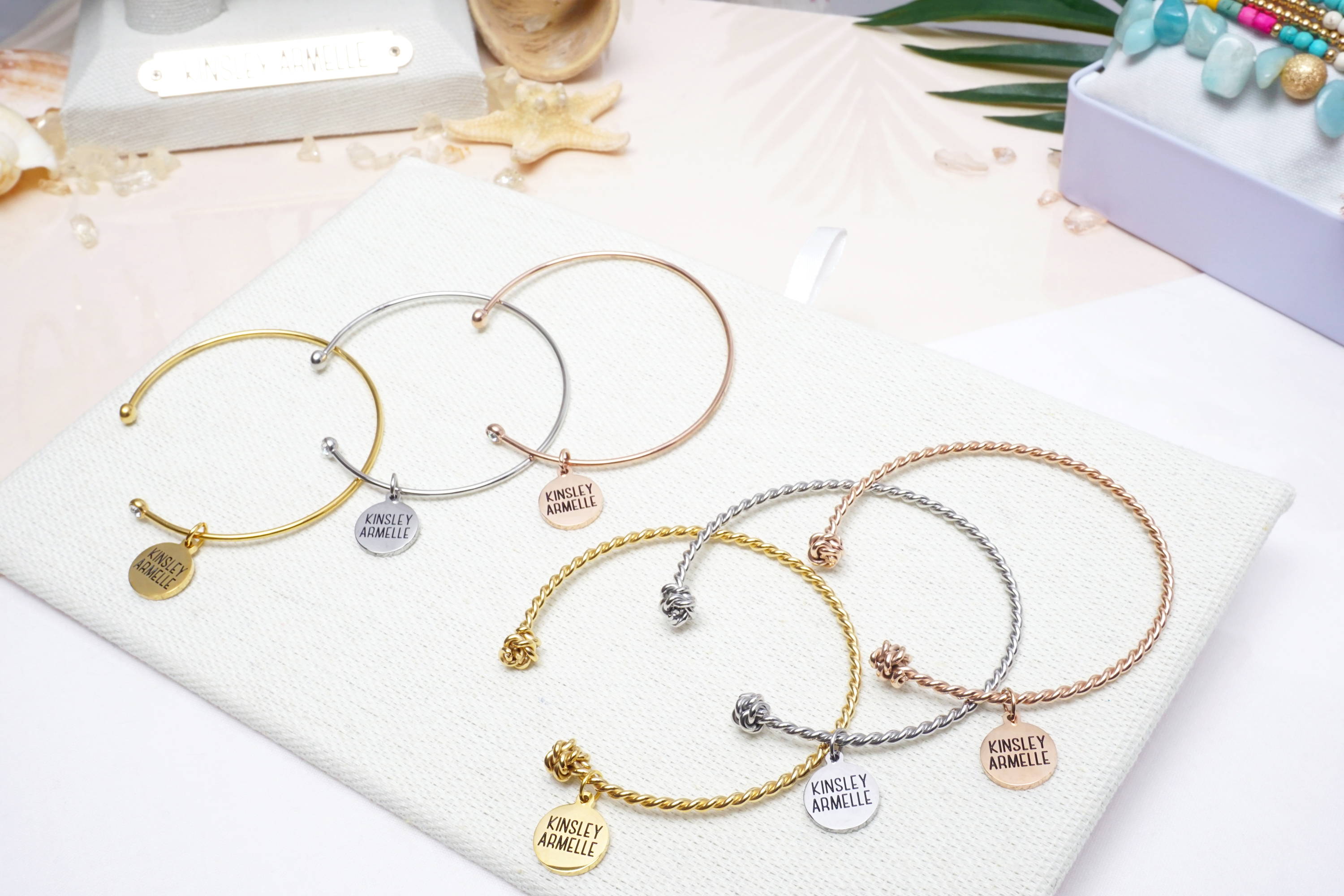 Minimalism is a visual concept that says more but shows less. Minimalist designs are clean, crisp and timeless. KA uses the highest quality materials in the industry and these designs will stand the test of time.
The Perfect Duo - Ashen & Gold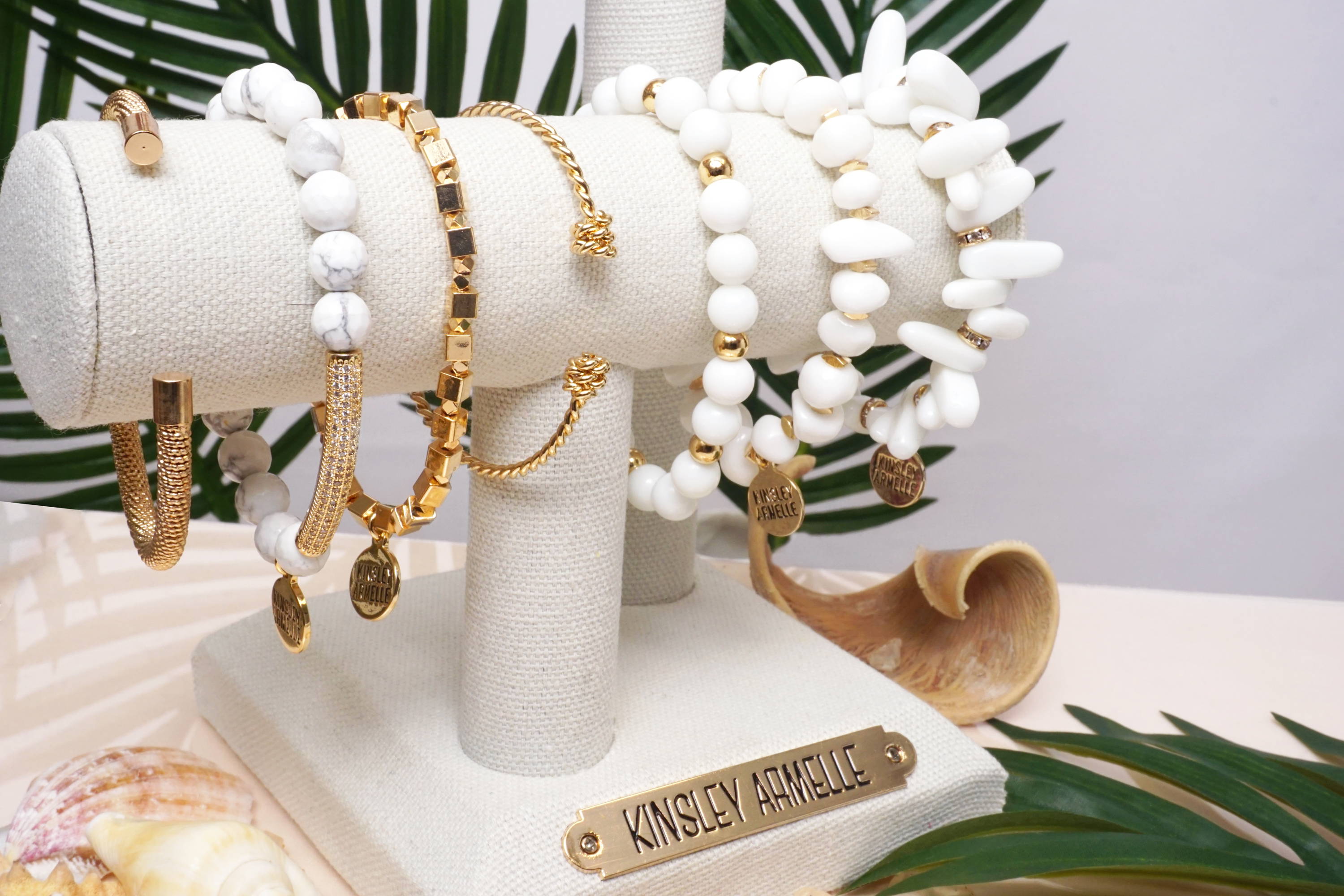 Our NEW minimalist pieces are the perfect compliment to our signature stone bracelet designs. Gold and White are chic and subtle and can be worn with any outfit this season!
New Earring Sets & Tassel Bracelets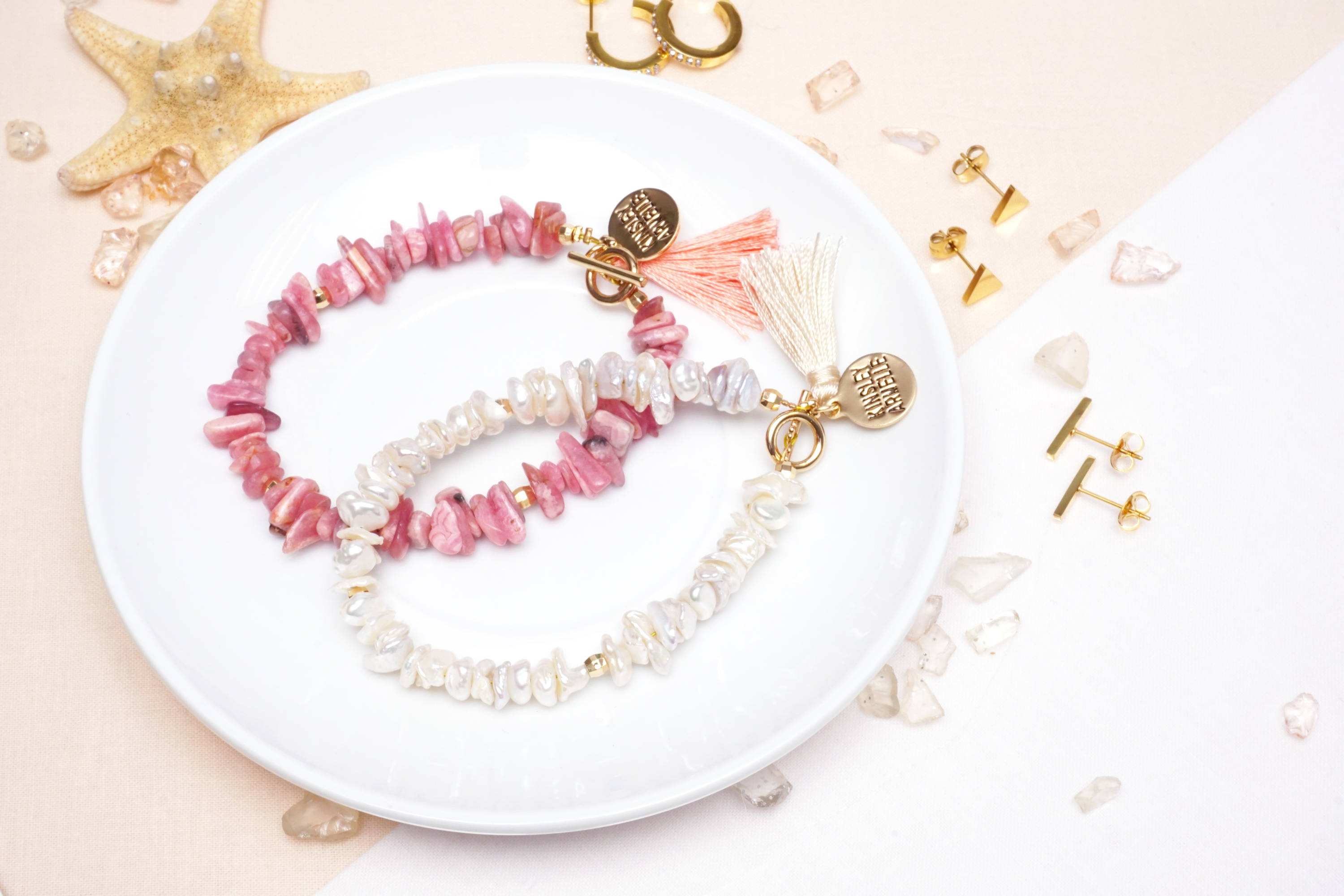 Mismatched earrings are definitely IN! Grab a set of our new Goddess Collection Earrings to mix and match. Each earring is made of stainless steel and perfect for those with sensitive ears.
Our new Tassel Collection Bracelets feature quarter inch chip stones and a fun, fringe tassel!
Stacked Collection Bracelet Sets
Our STACKED COLLECTION features delicate, mindfully crafted bracelets that have been hand selected to compliment one another when worn together. Each bracelet is available within its respective stack and are not sold separately.