FEATURED PRODUCT
June 25, 2018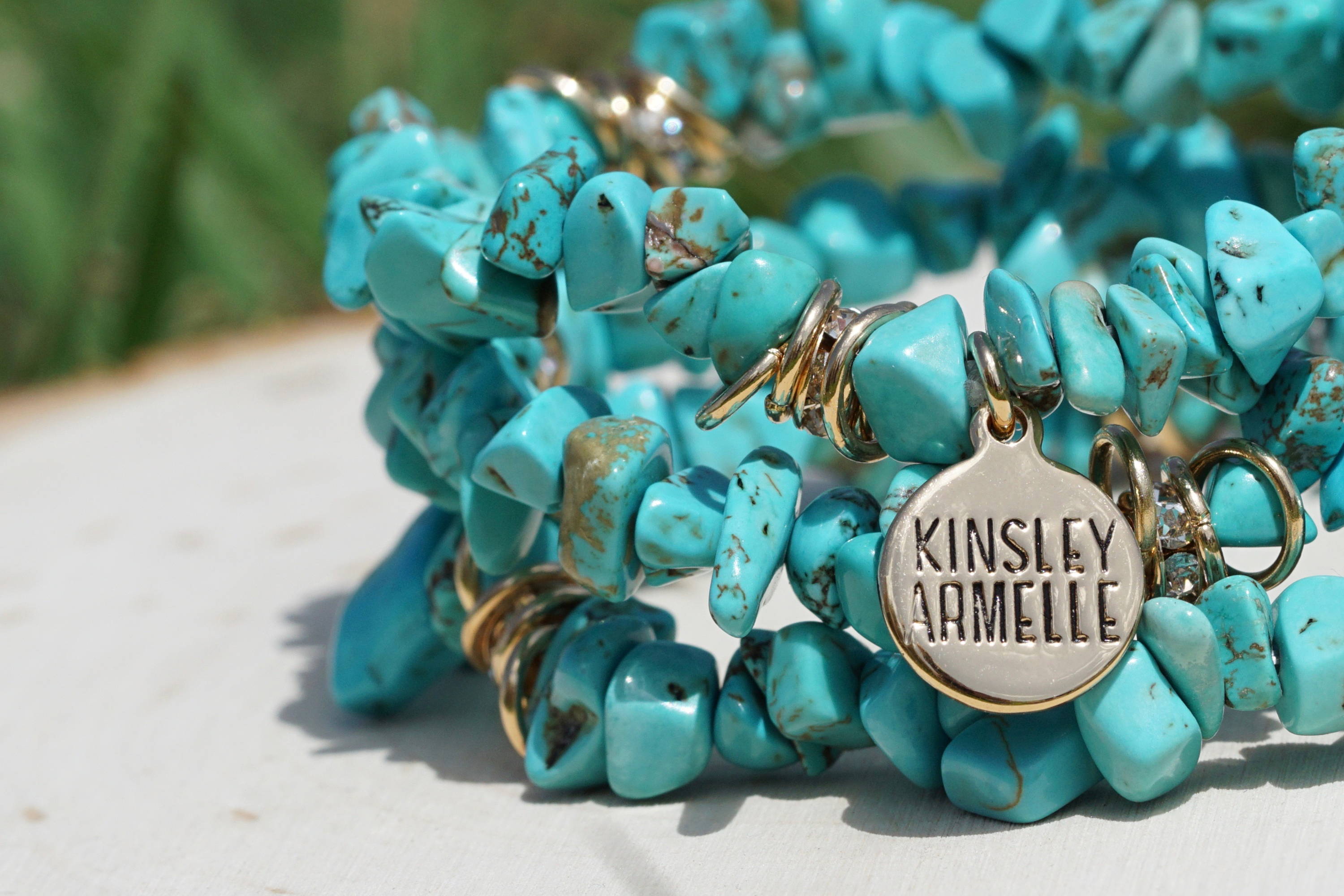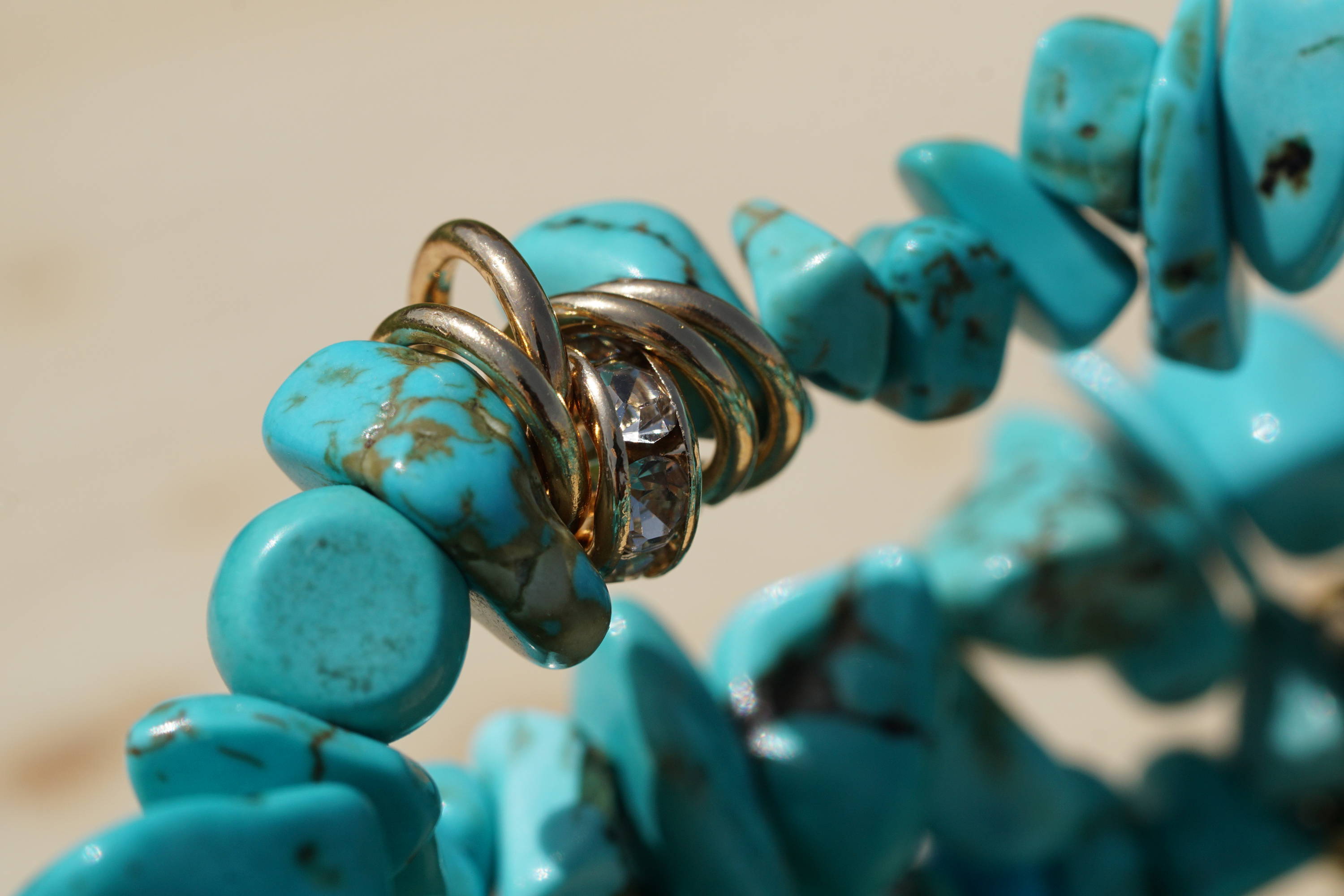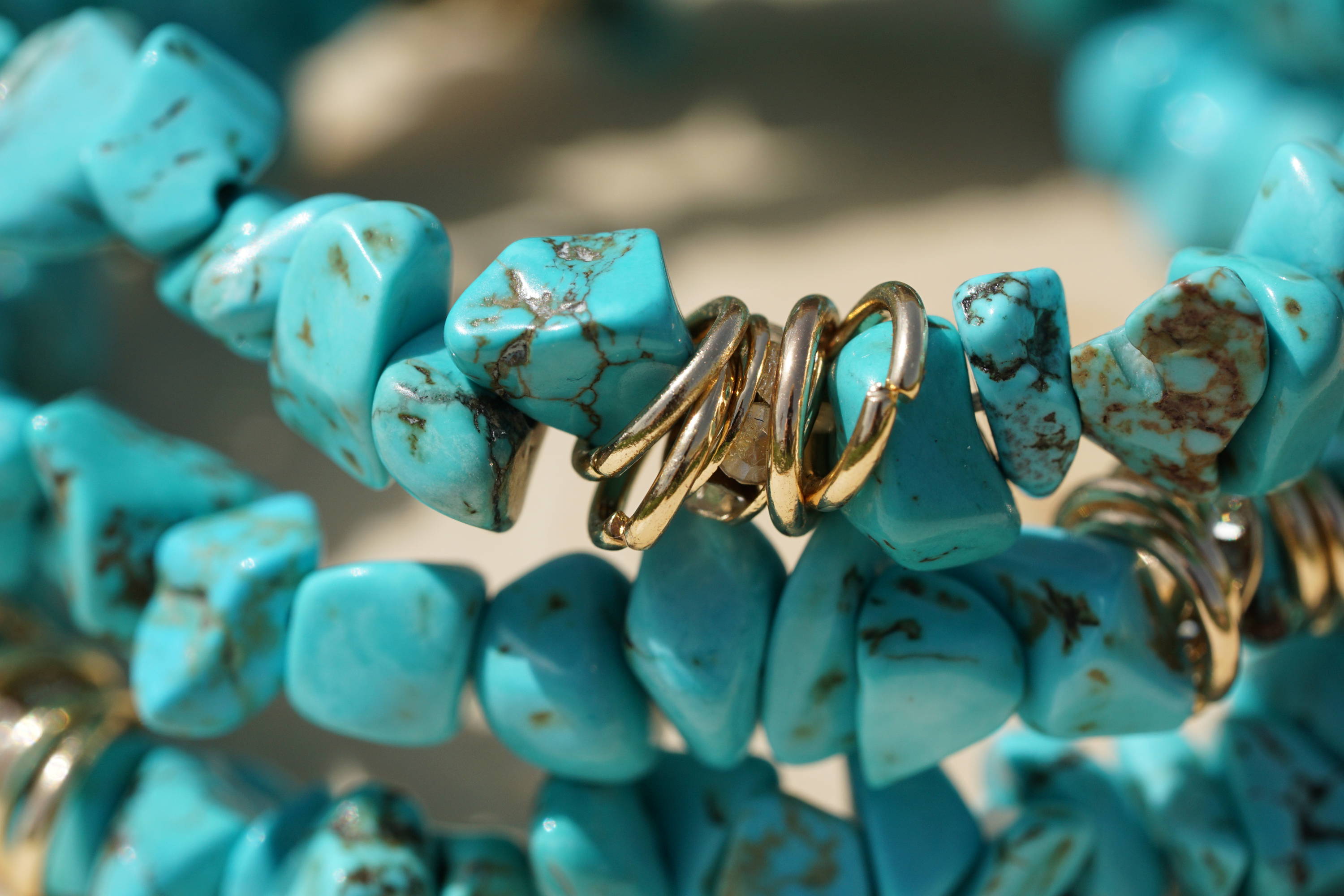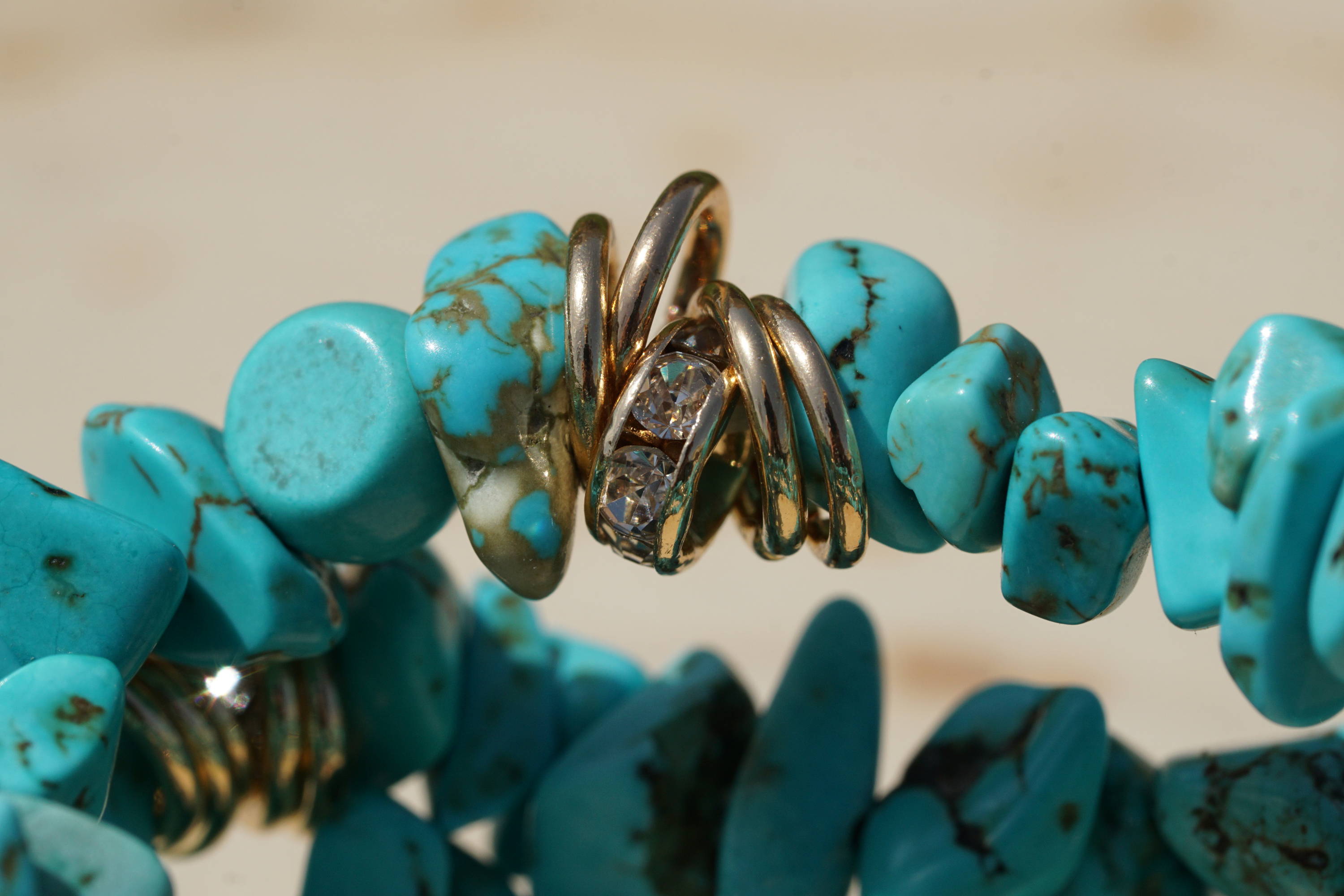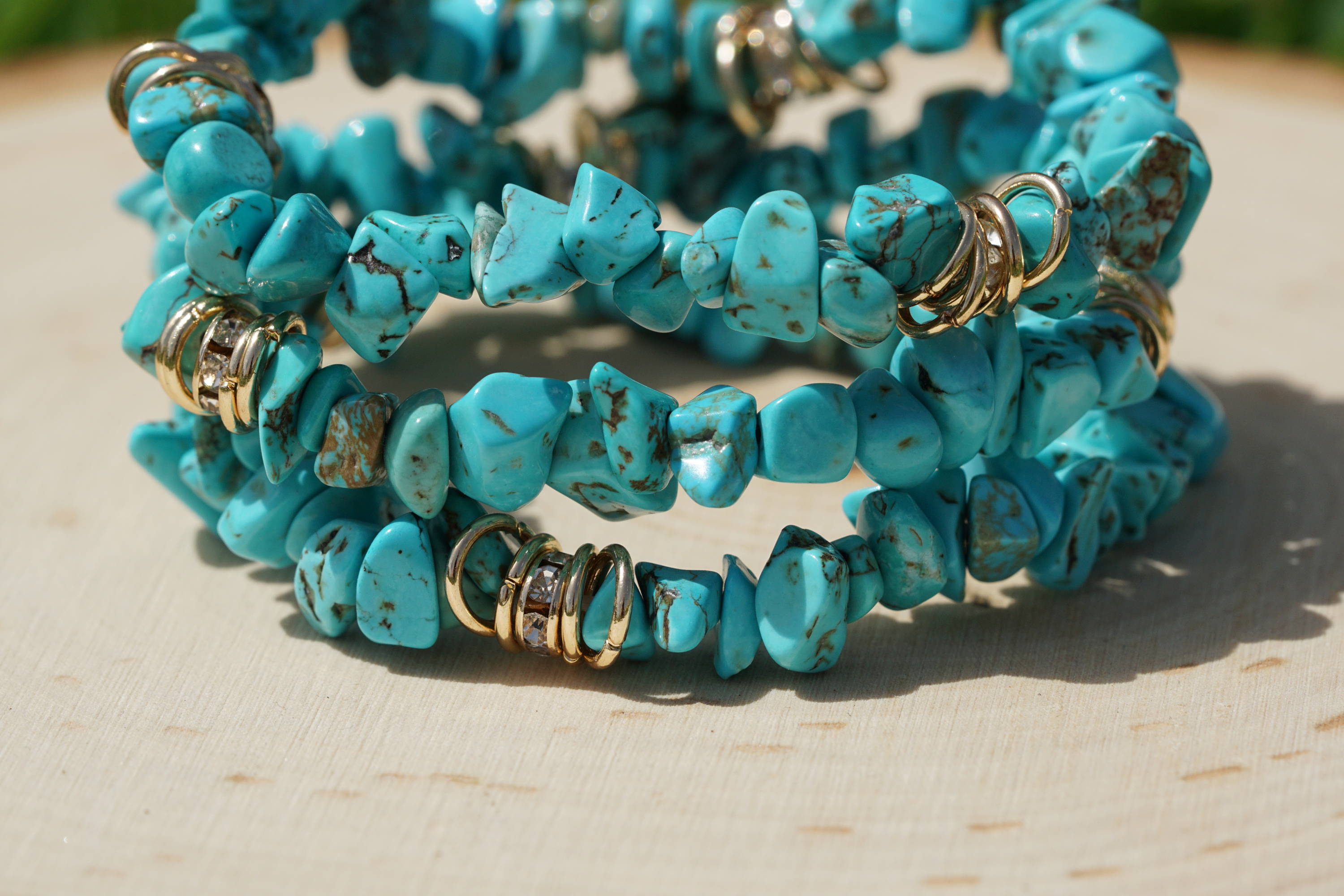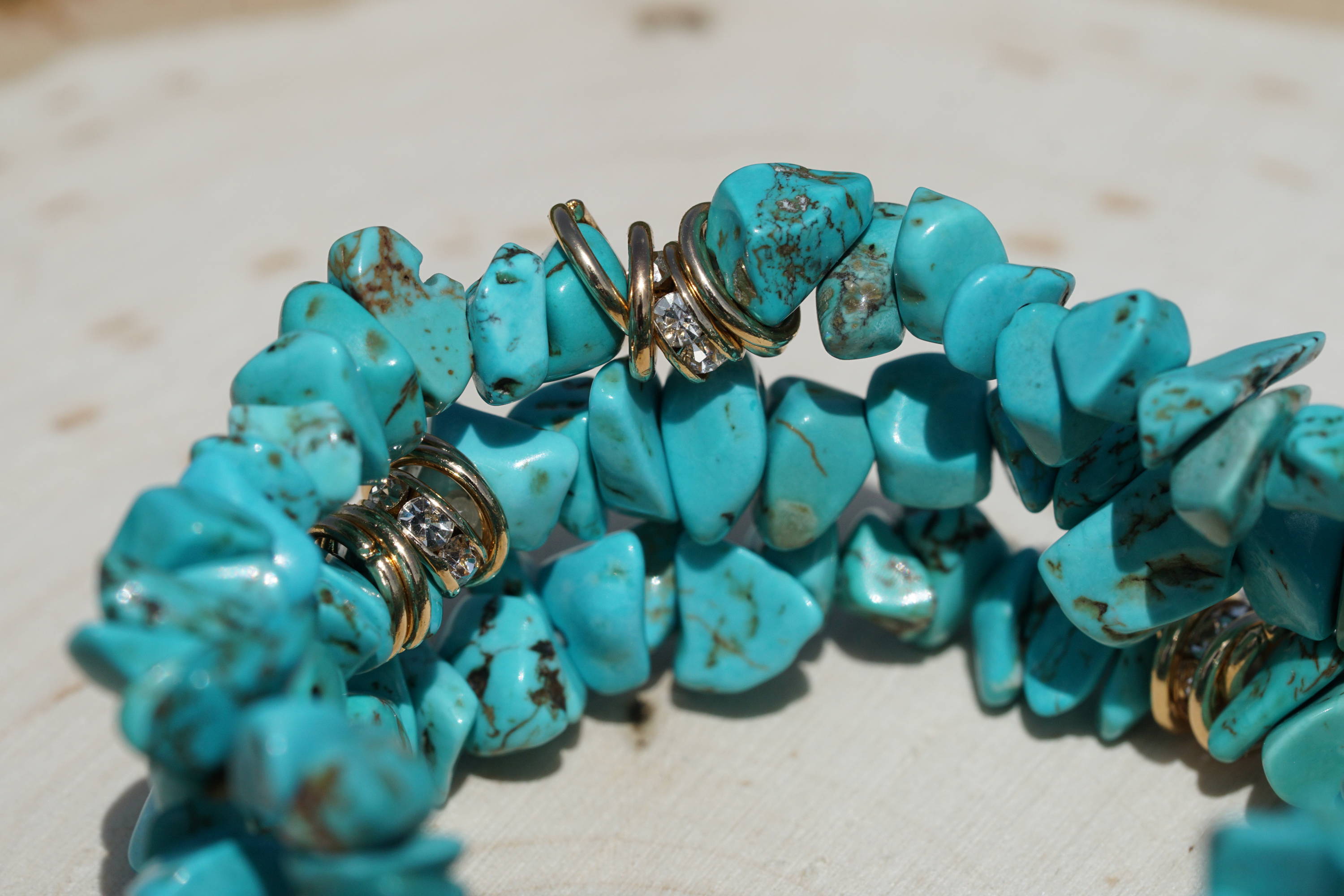 What was the inspiration for the Cluster Collection - Turquoise Bracelet?
Our Cluster Collection was first released in late Summer of 2017. We wanted to create a chip bracelet that could be stacked in a more subtle way. Our original Chip Collection bracelets are meant to be the statement piece in a 'stack', where our Cluster Collection - Chip Bracelets are meant to subtly add color and texture to 'stacks' already incorporating a statement design. Additionally, we wanted to create a less intense Chip bracelet, for our collectors who like more petite designs, ones who would want to wear the smaller chip bracelets by themselves, without stacking.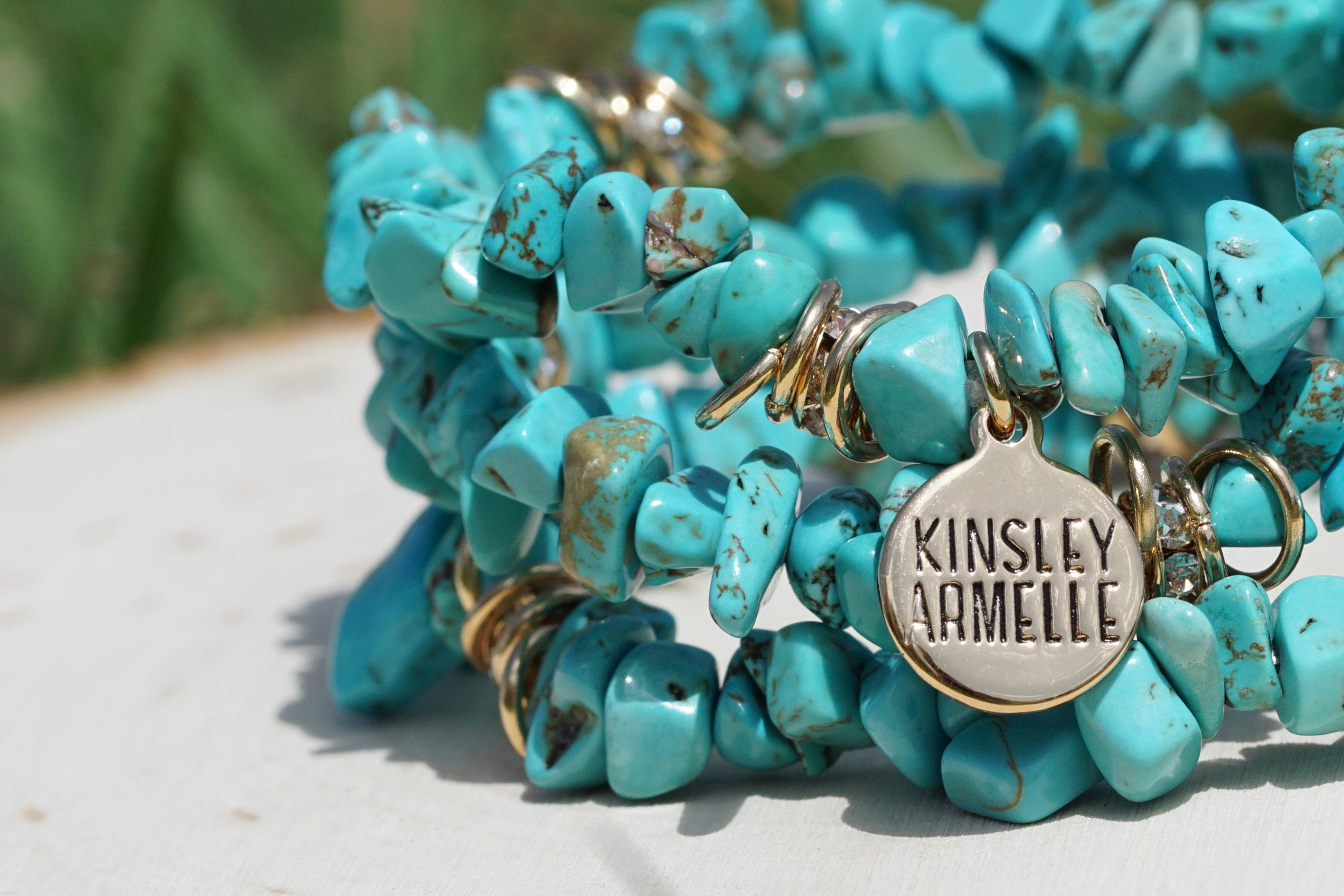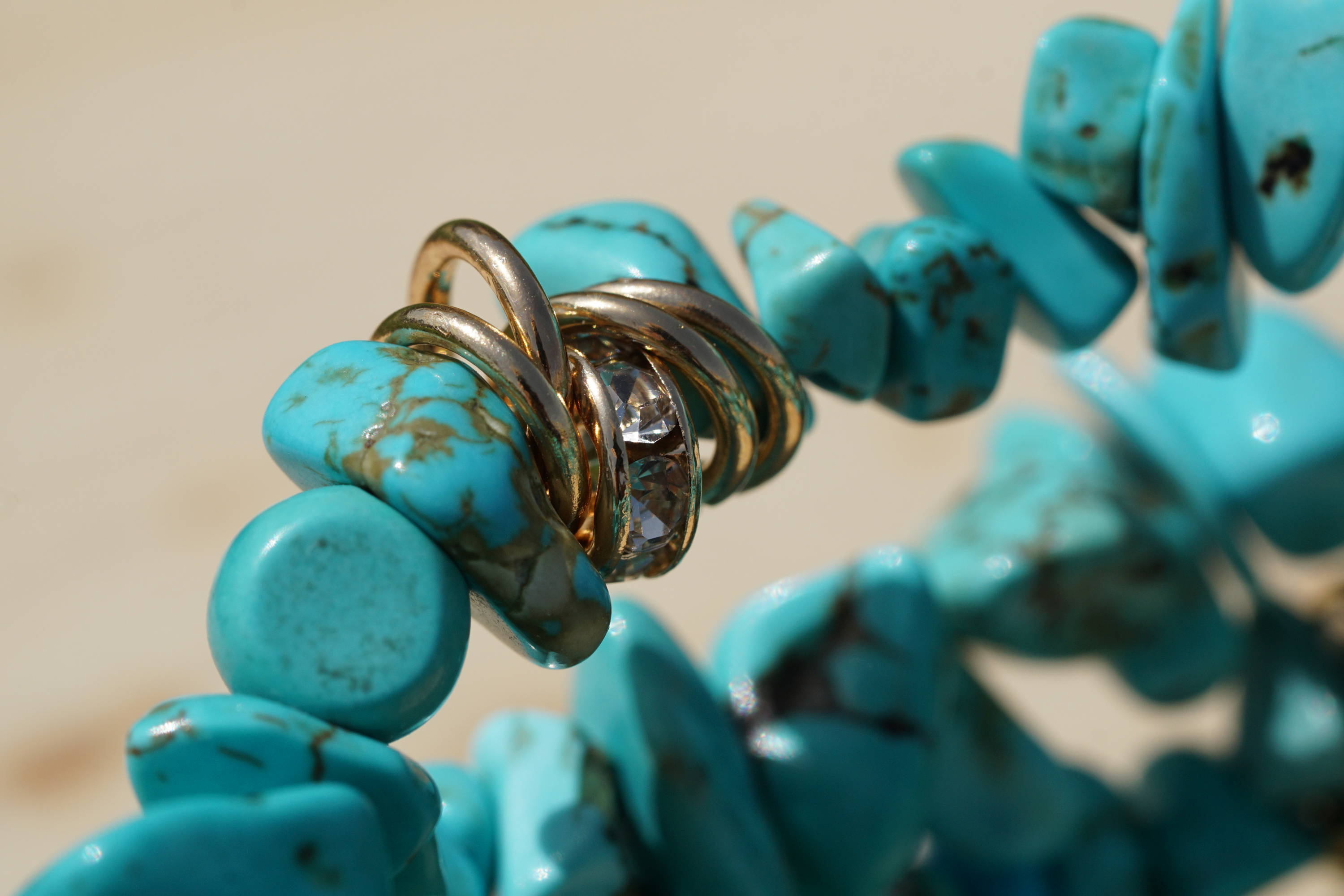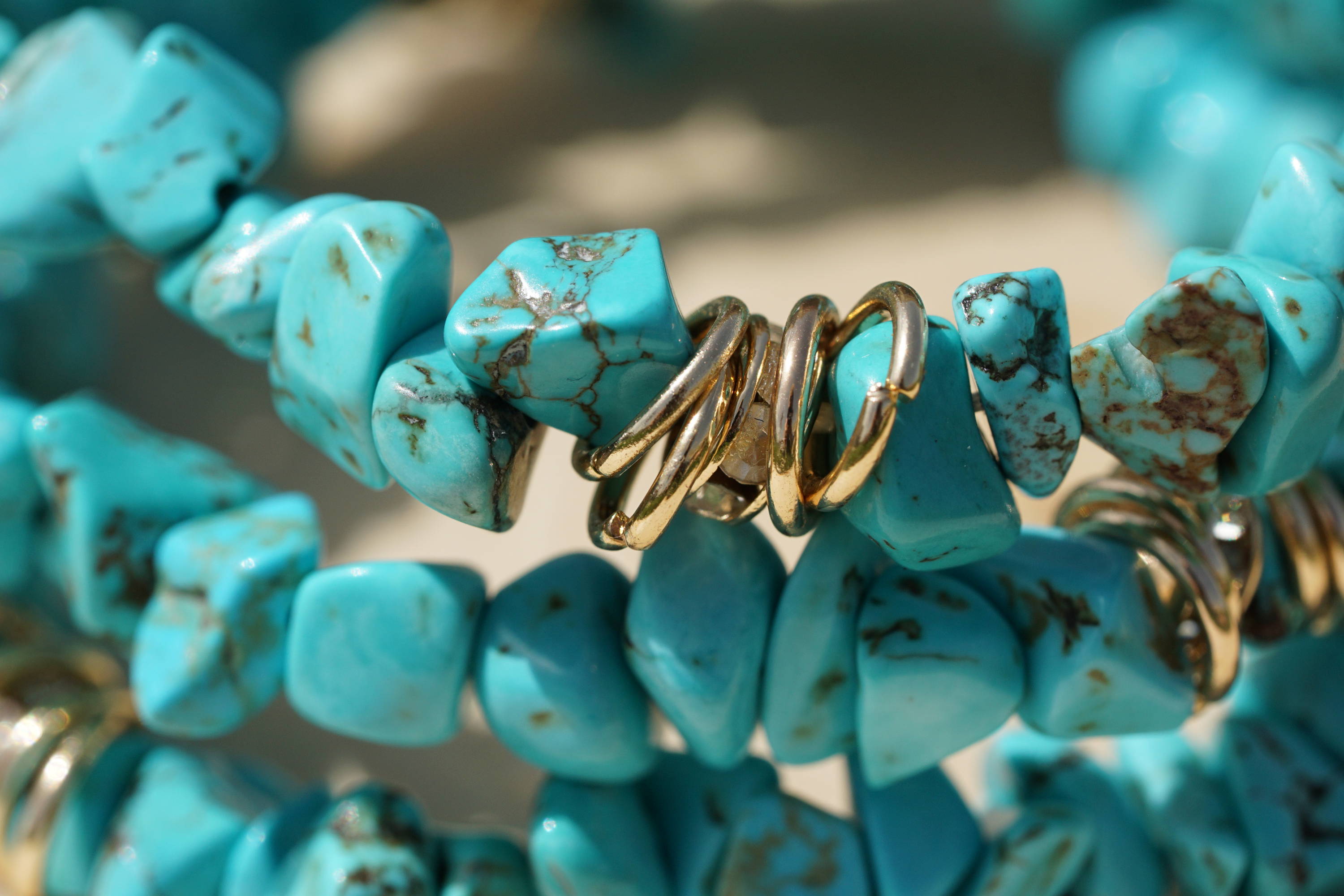 THREE BRACELETS IN ONE?
When you purchase a Cluster Collection bracelet, you get three bracelets for the price of one! One bracelet in each 'cluster' includes a Kinsley Armelle charm and the other two look just alike but with no Kinsley Armelle charm. One Cluster Collection bracelet looks like a 'stack' in itself! Each bracelet has wrapped 18K gold plated cord accents and a variety of different size chip gemstones. Originally, we created our Cluster Collection bracelets in Indigo, Punch, Pepper, and Turquoise but have since added Coal and most recently, Seashell Party, for Summer 2018! Stay tuned, Cluster Collection - Pepper Bracelet will soon be available in Silver! ​​​​​​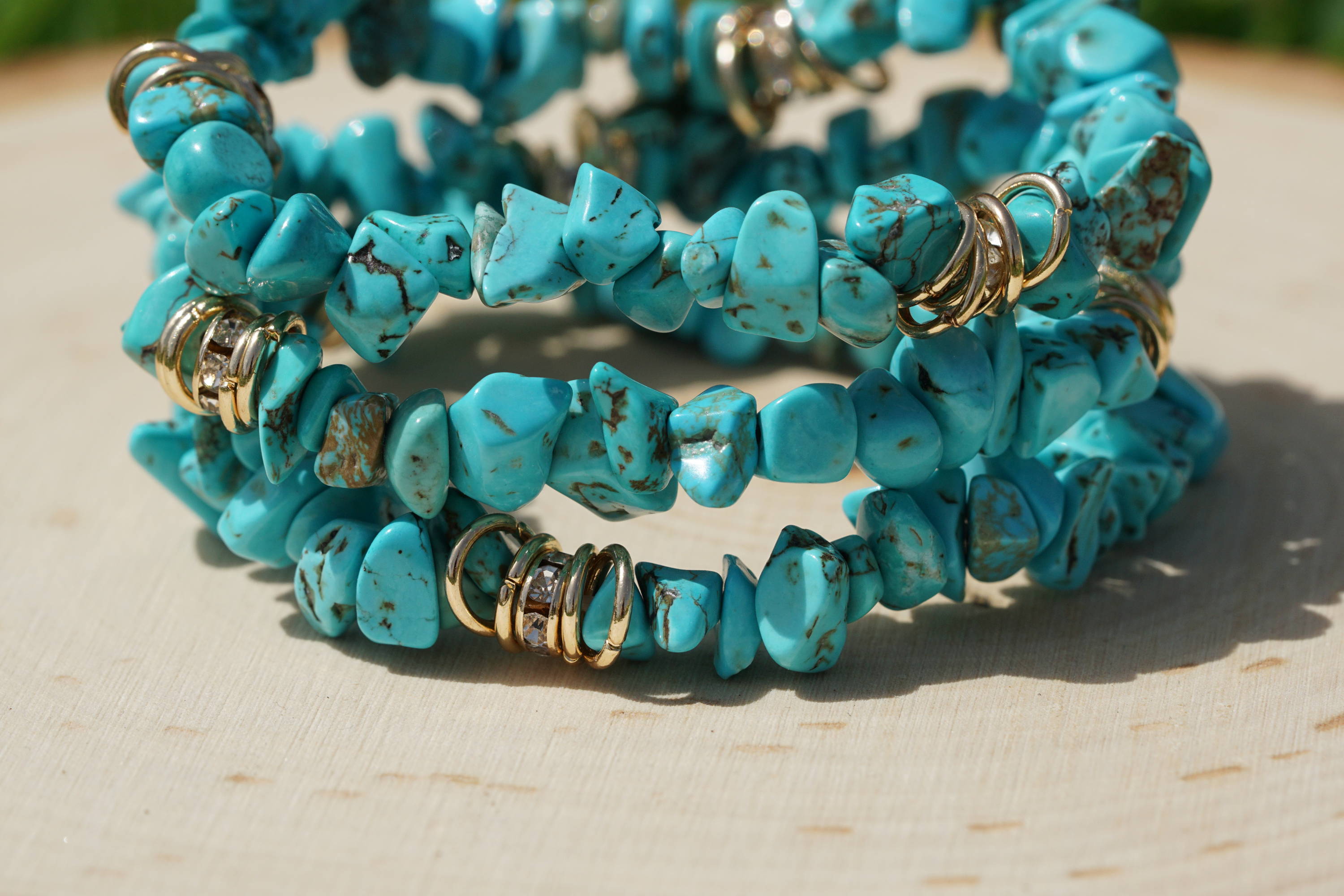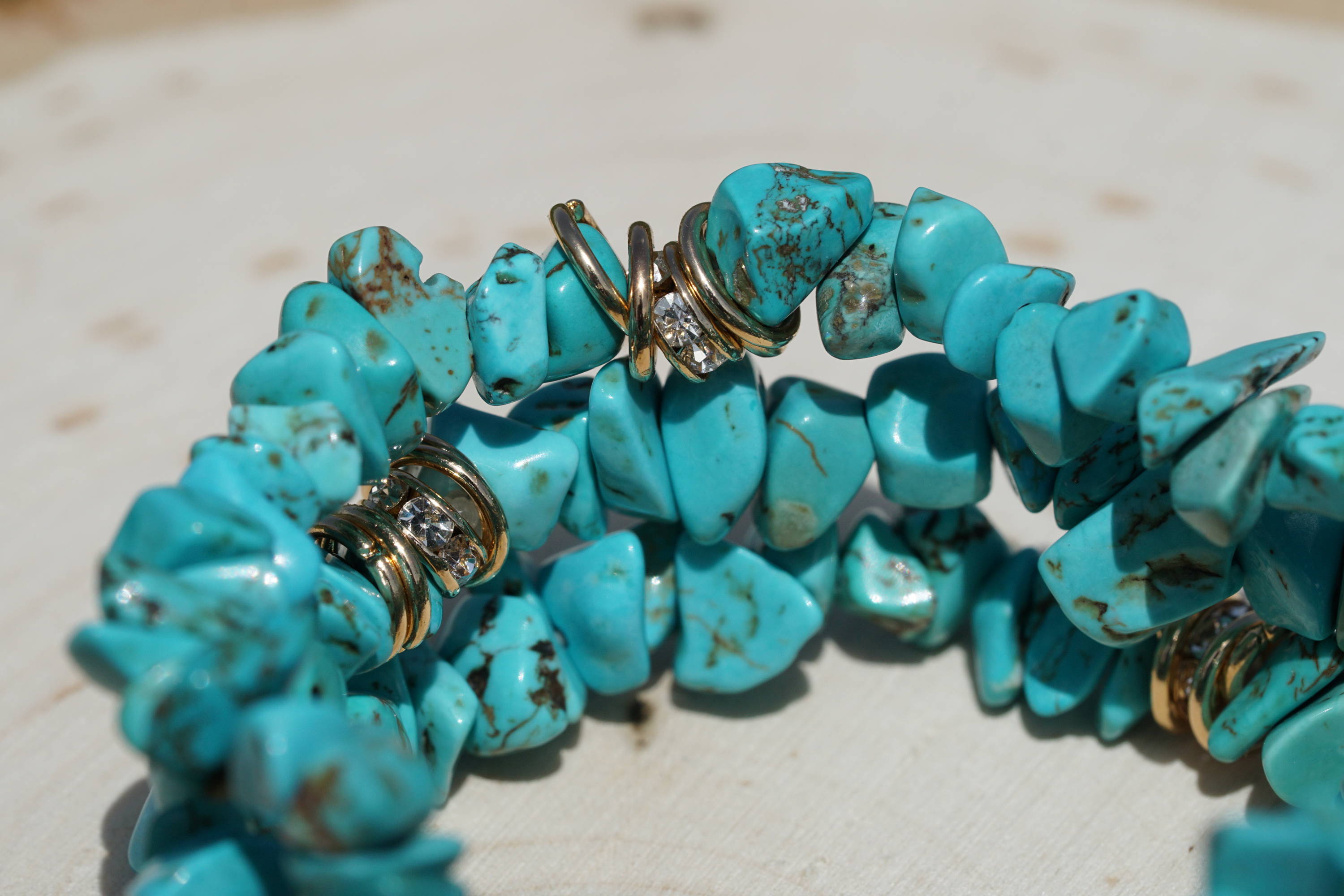 How does Ka Recommend Styling the Cluster Collection Bracelets?
We love to pair the Cluster Collection bracelets with our Bangle Collection - Quartz Bracelets to really make a statement. They are also great to give as gifts for our younger collectors, one bracelet for them and one each for their best friends! We even have some clients that purchase the bracelets to have Mom/Daughter looks, two for Mom and one for Daughter, so cute! Our Brand Ambassadors do an amazing job 'stacking' and creating different looks. Check out our official instagram for style inspiration @kinsleyarmelle.
So what are you waiting for?
Add one of our Cluster Collection bracelets to your KA Collection today!