FEATURED PRODUCT
August 13, 2018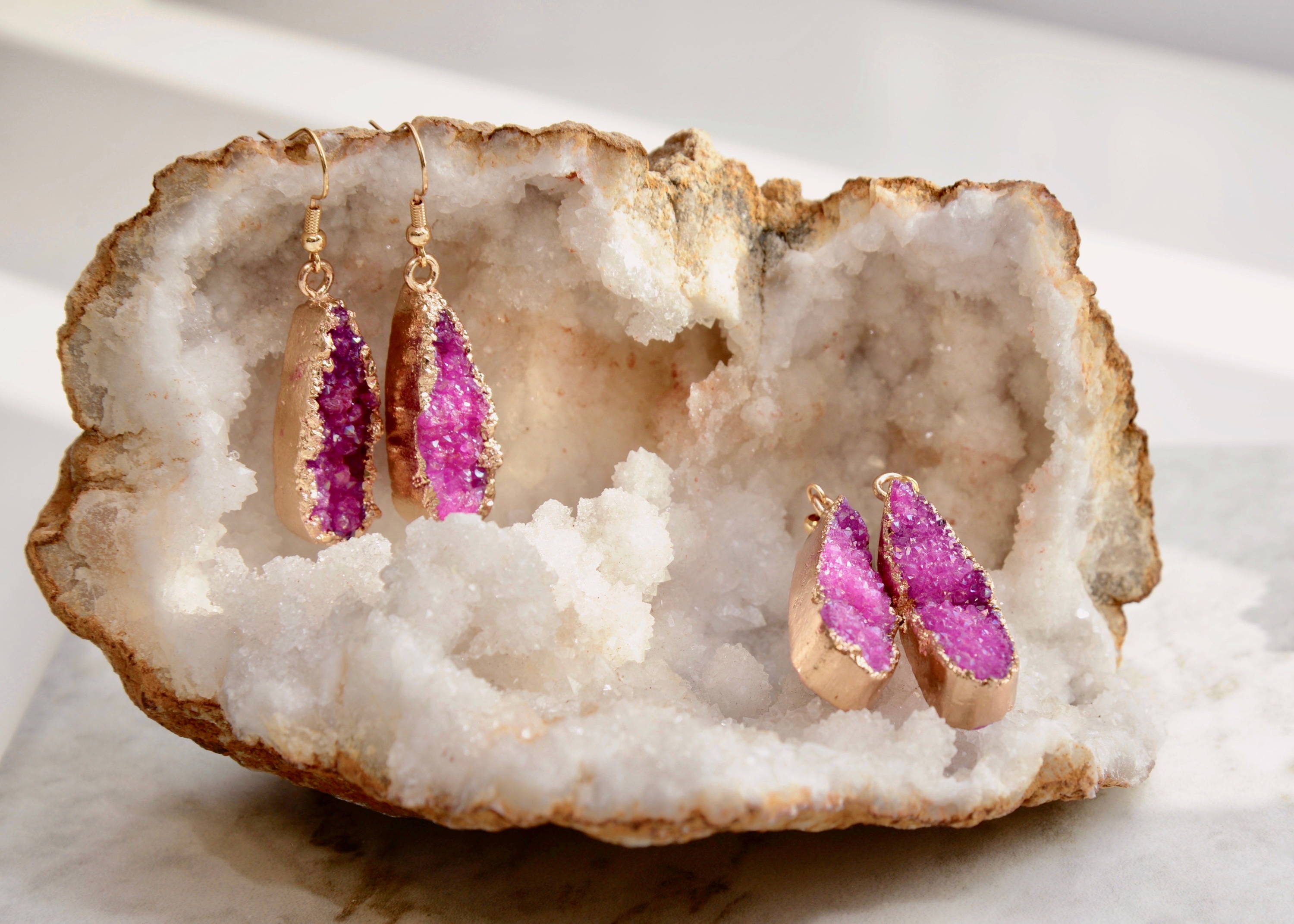 What Inspired the design for our Druzy Collection Blush Drop Earrings?
Our Druzy Collection Drop Earrings were originally designed in February 2016 and have grown to be a staple design for Kinsley Armelle. These earrings were originally designed to complement our first edition Bangle Collection - Quartz Cuff (learn more about our first edition cuff). When we changed our cuff design, we did create NEW drop earrings to complement the newer design, however, collectors loved our first design so much, we kept it! The quartz stones were the real inspiration for both our Bangle Collection - Quartz Cuff and both of our Druzy Collection Drop Earrings and Druzy Collection Quartz Drop Earrings. Quartz crystal formation is never consistent or the same so the attributes of each individual crystal determine their formation making each and every piece truly unique!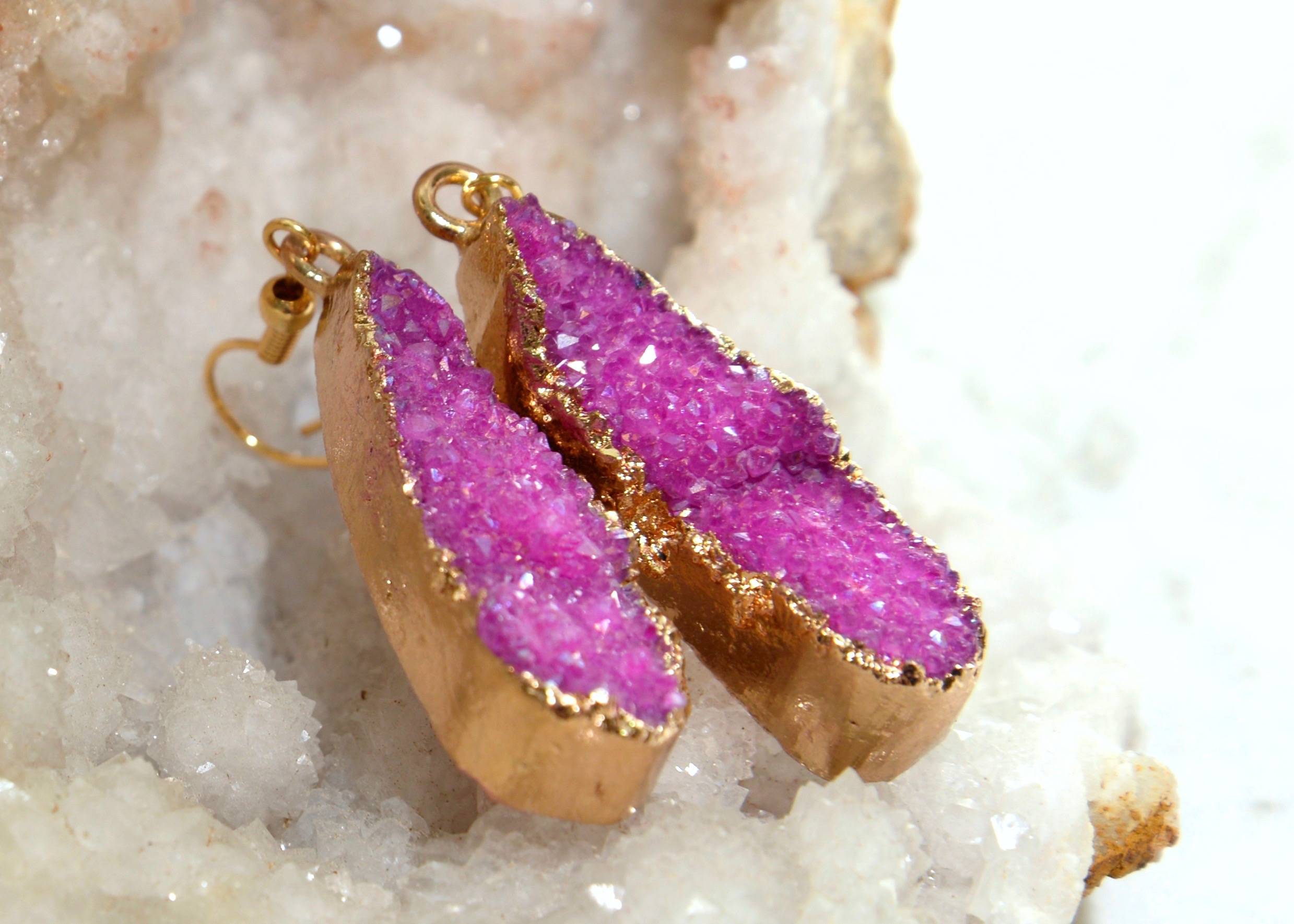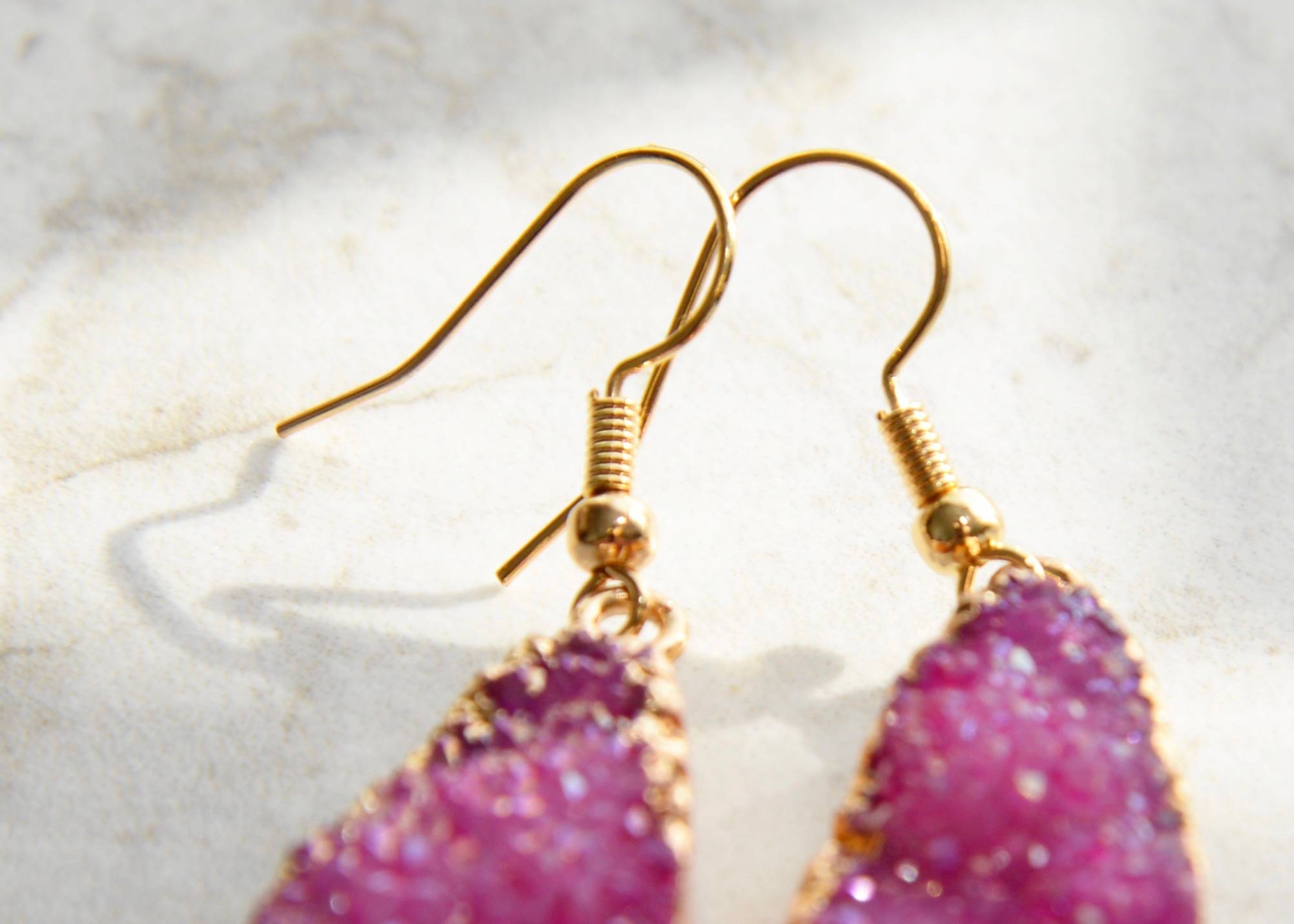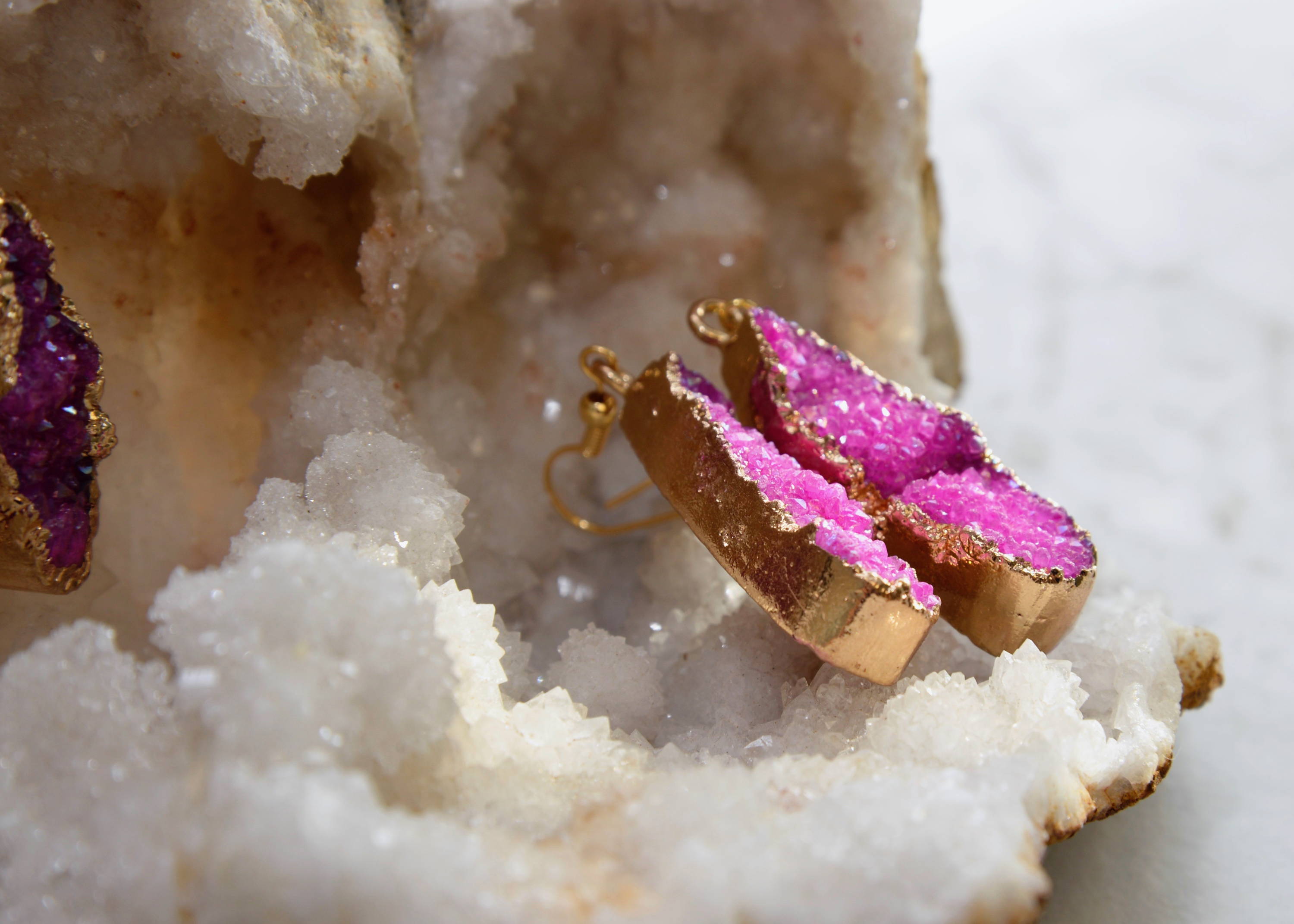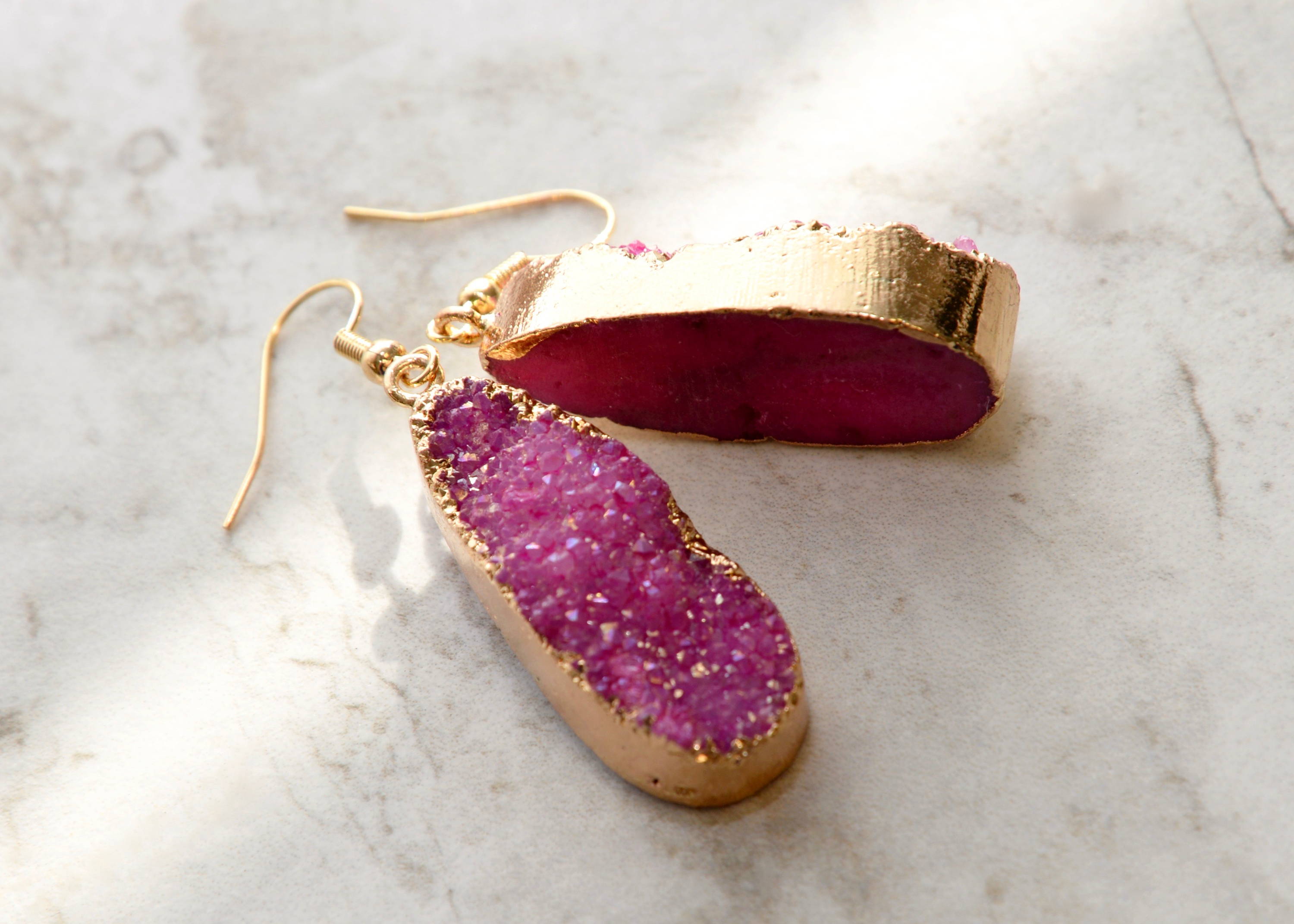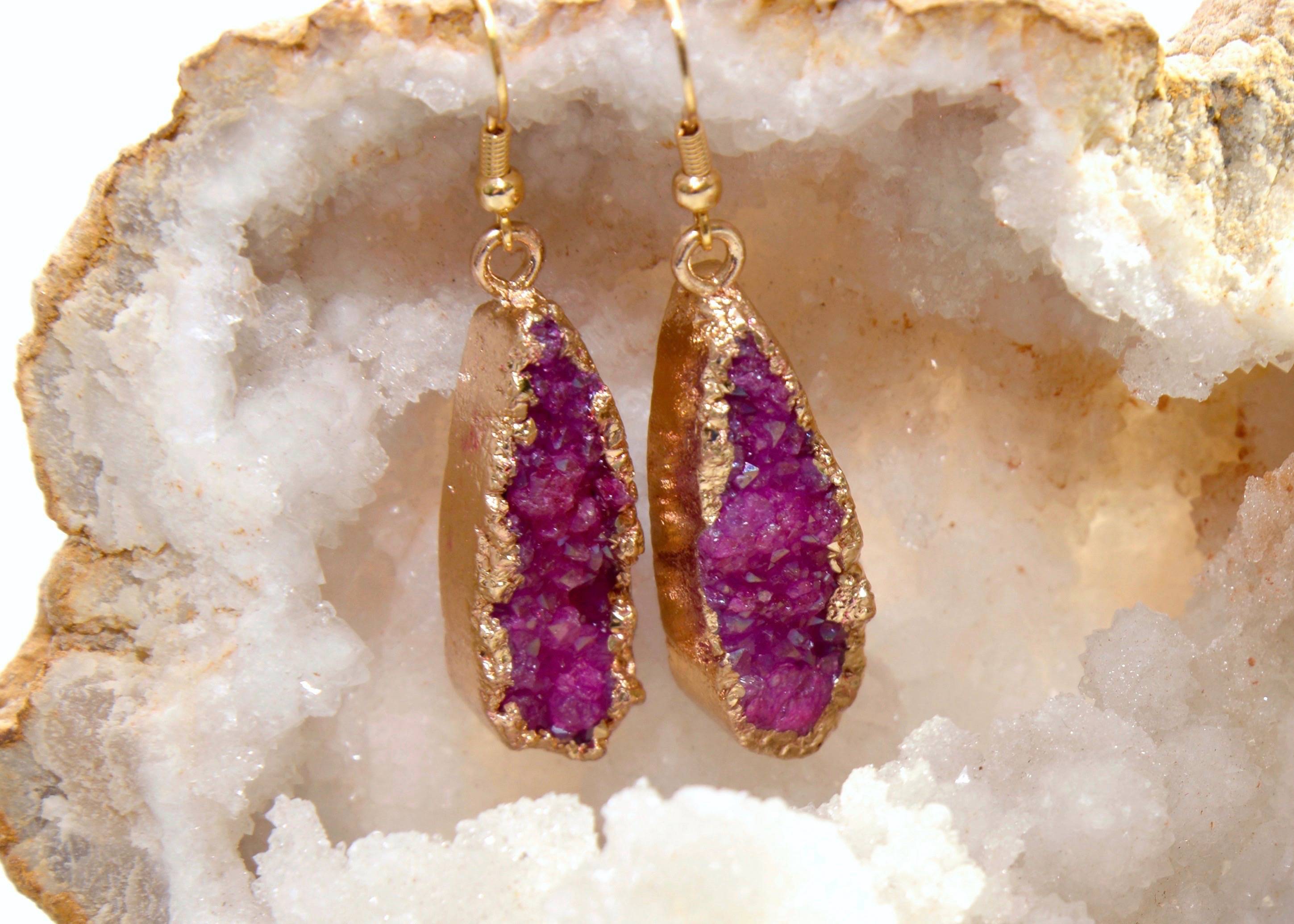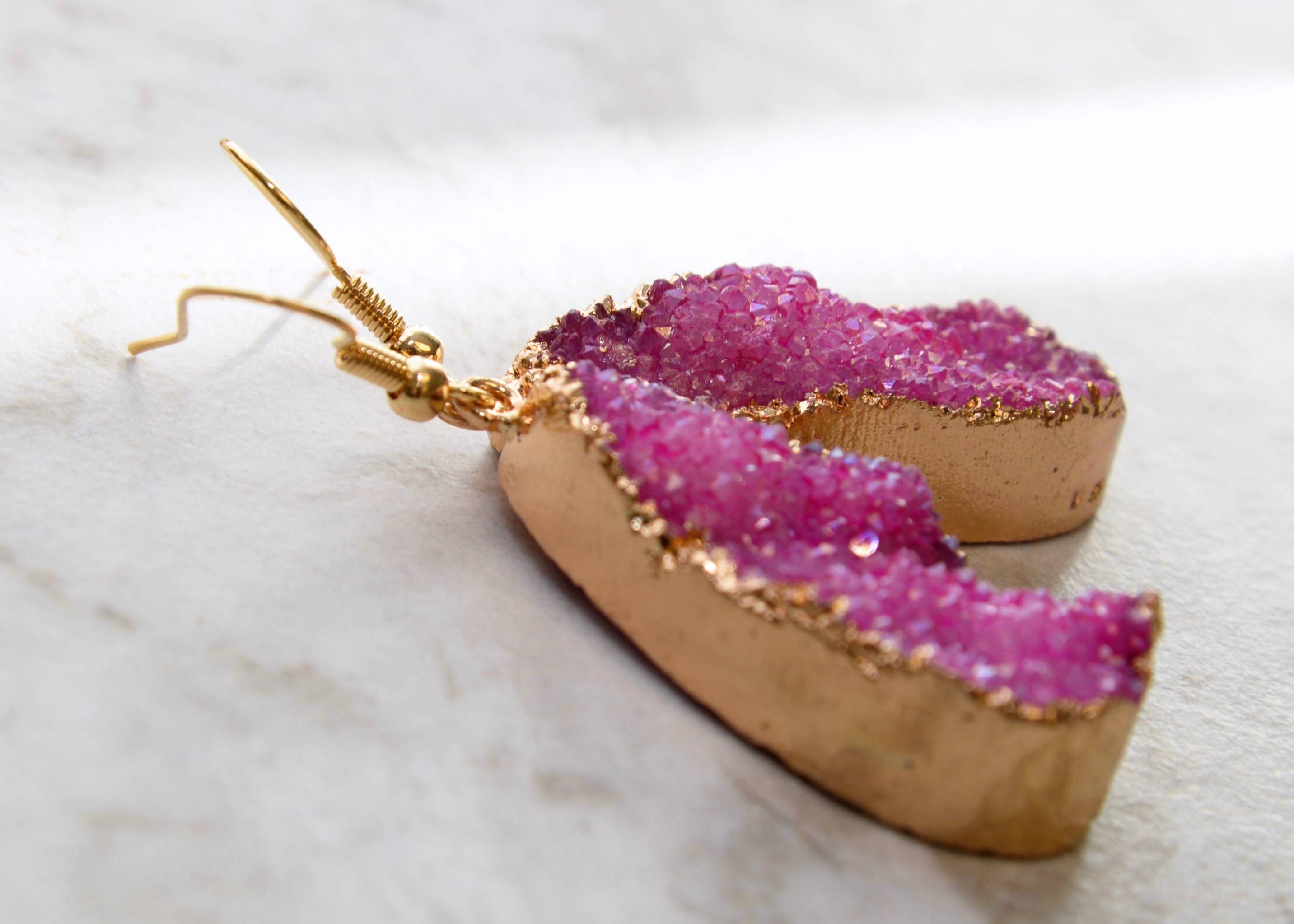 What Makes this design, 'Druzy Jewelry'?
Kinsley Armelle was originally known for our Druzy Jewelry designs. In terms of jewelry, Druzy is the glittering effect of tiny crystals over the top of a colorful mineral. Our Druzy Collection Drop Earrings are considered Druzy because of the natural quartz stones used in the pieces. Druzy jewelry has become well-favored because you are able to get a large, natural stone at a very reasonable price point.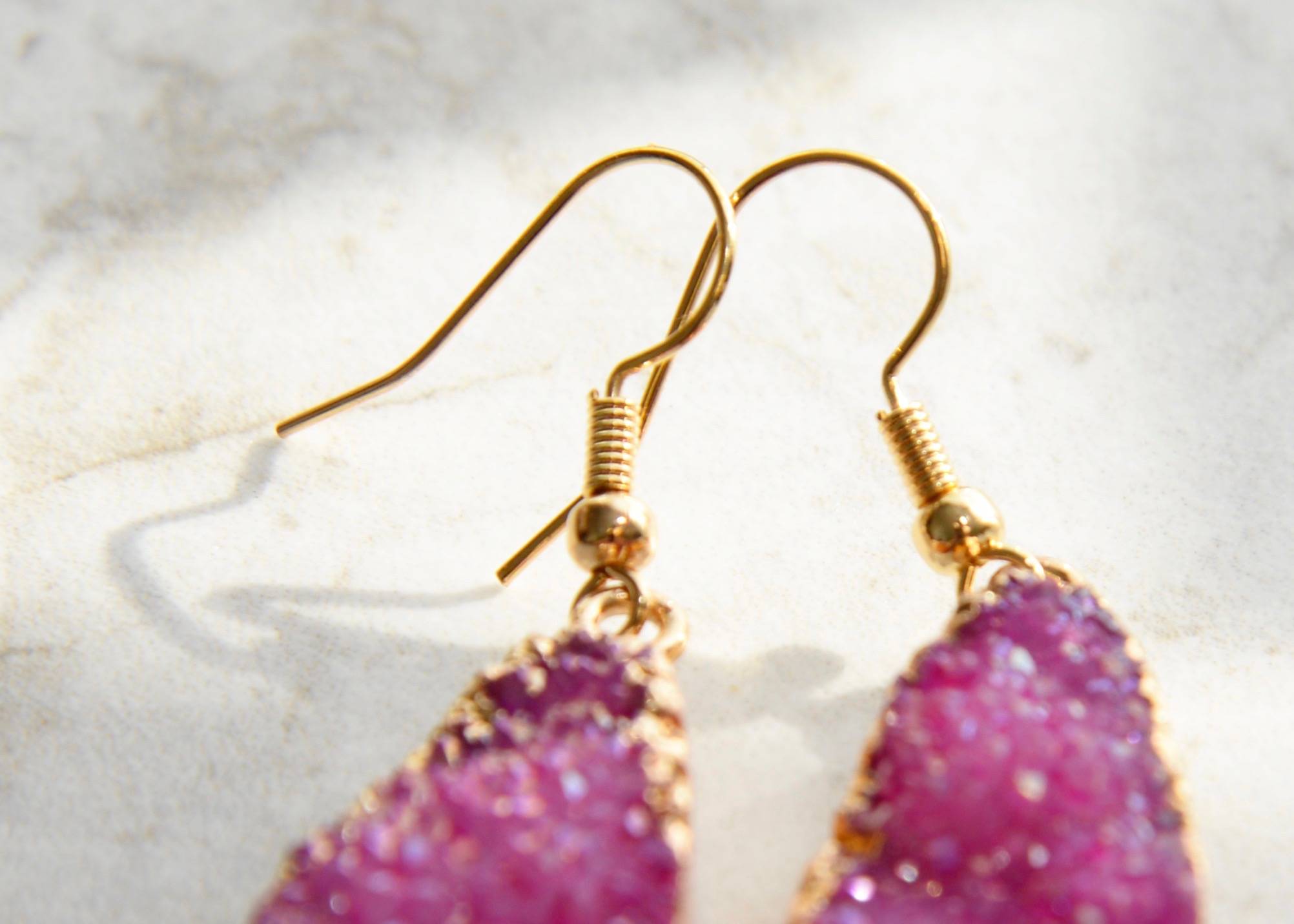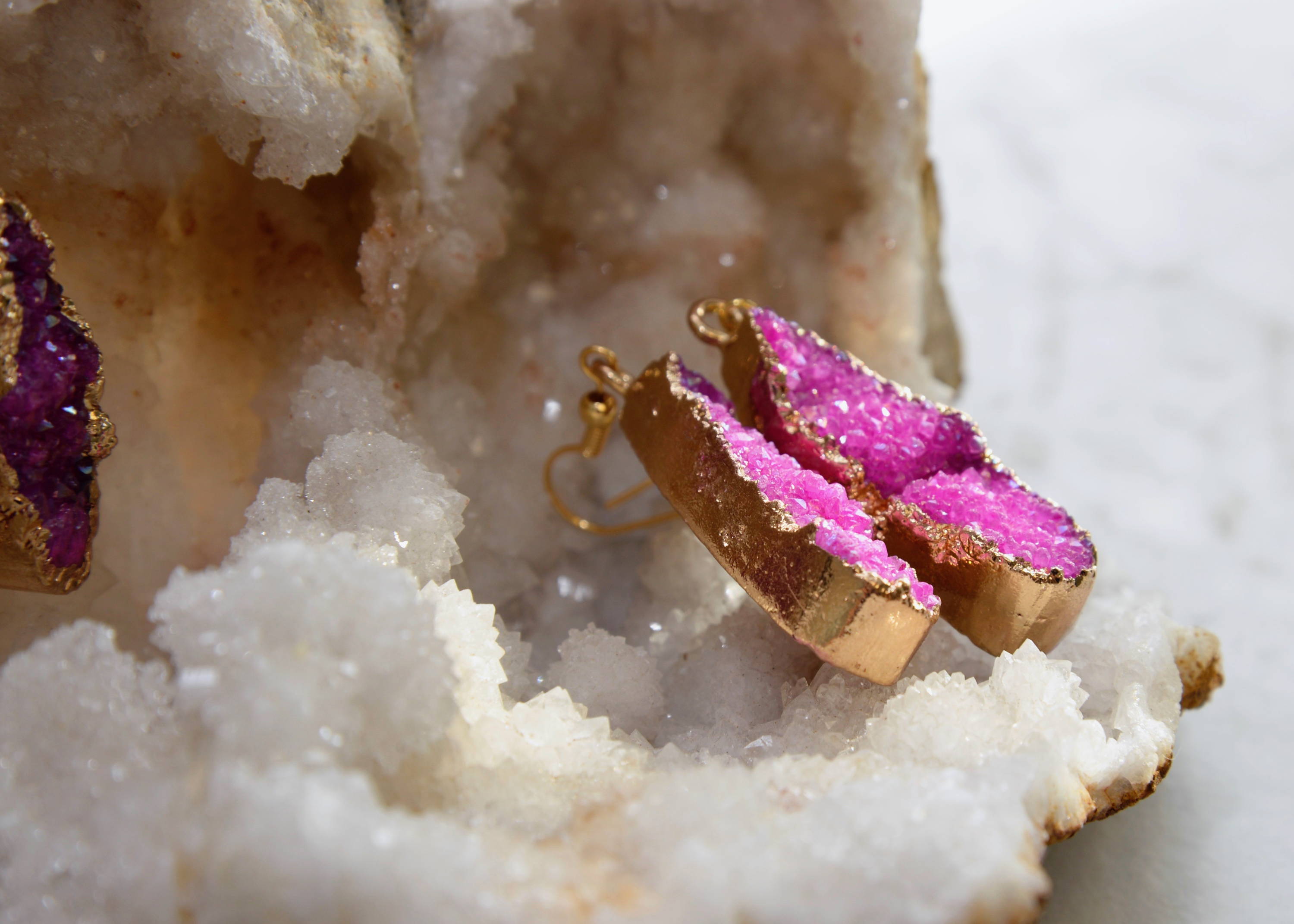 How does KA Suggest Styling the Druzy Collection Drop Earrings?
We love styling our Druzy Drop Earrings with other 'Druzy' designs. We love to mix and match colors, and stones to create a unique look tailored to our individual styles.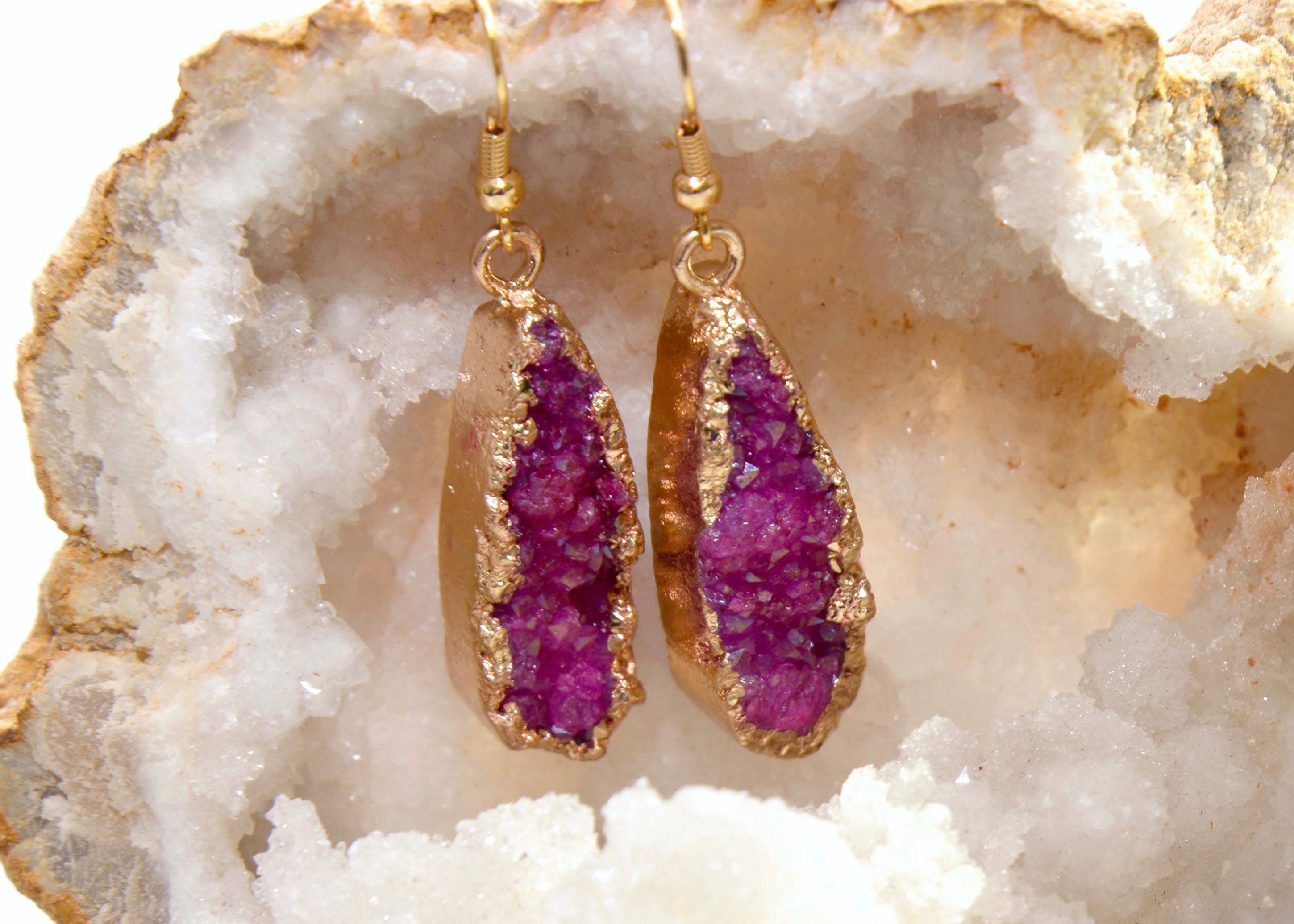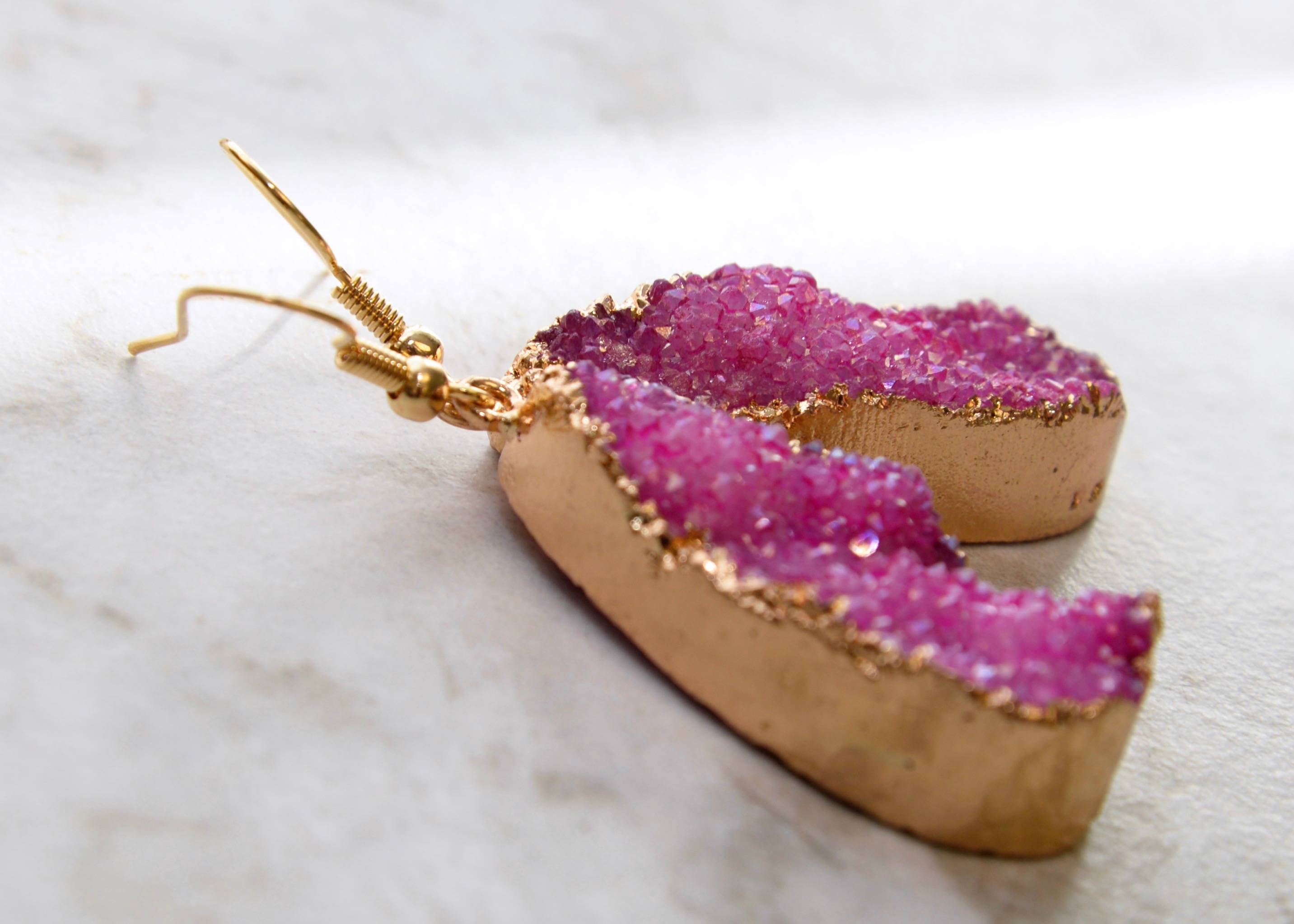 Shop some of our other DRUZY Blush designs
So what are you waiting for?
Add a pair of our Druzy Collection Blush Drop Earrings to your KA collection today!