What was the inspiration behind our EtERNity Collection - coal bracelet?
Our Eternity Collection Coal Bracelet was released in Fall 2016 as one of KA's very first designs. We wanted to create a simple, classic design that can be worn casual or dressy. We LOVE black and gold! You cannot get more classic than that, right? The collection is named Eternity because of the decorative, charm bling included in the design. The gold charm is ultimately a circle and reminded us that it is never ending or 'eternal'. Our Eternity Collection Coal Bracelet has become a KA Staple and remains one of our best sellers to this day.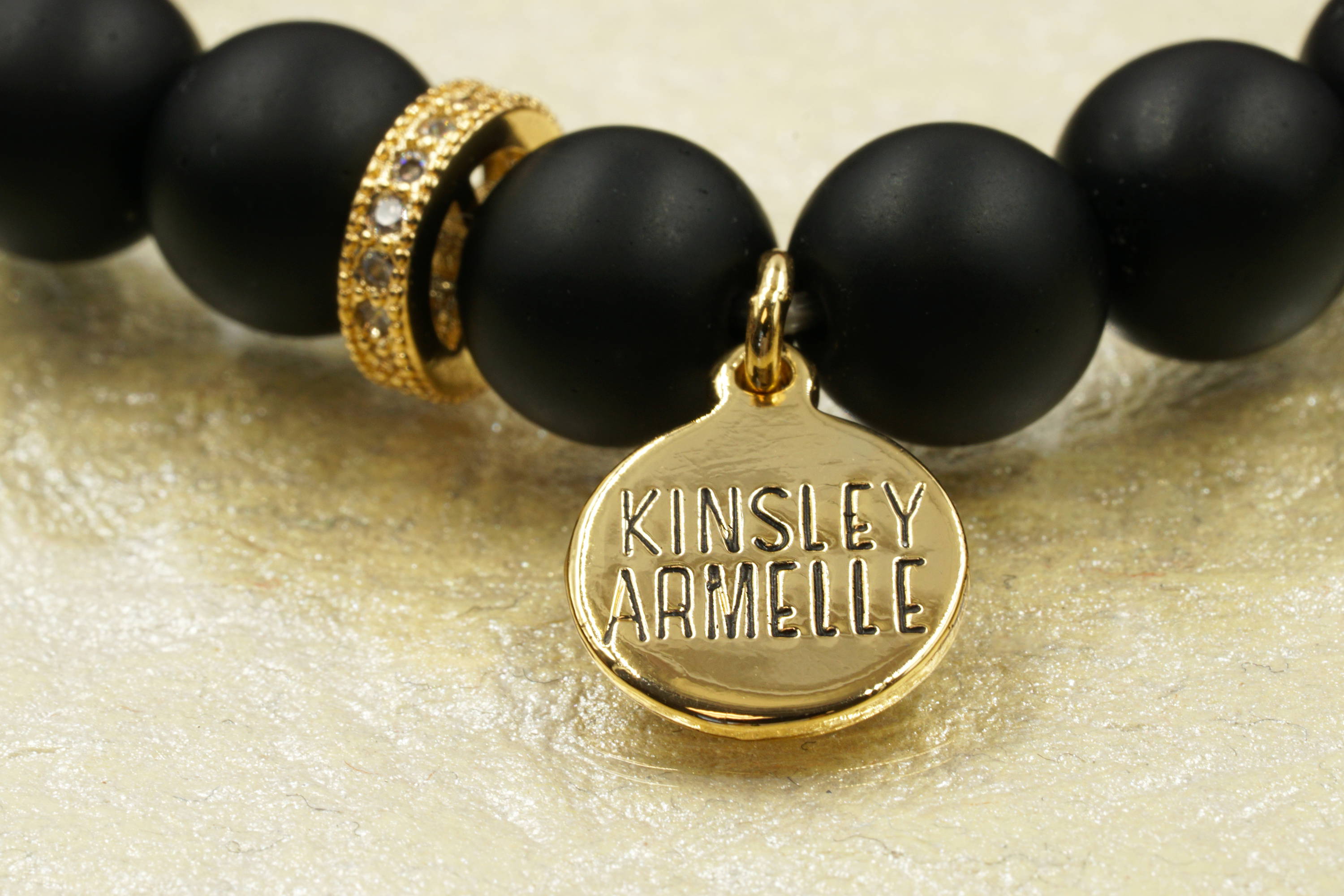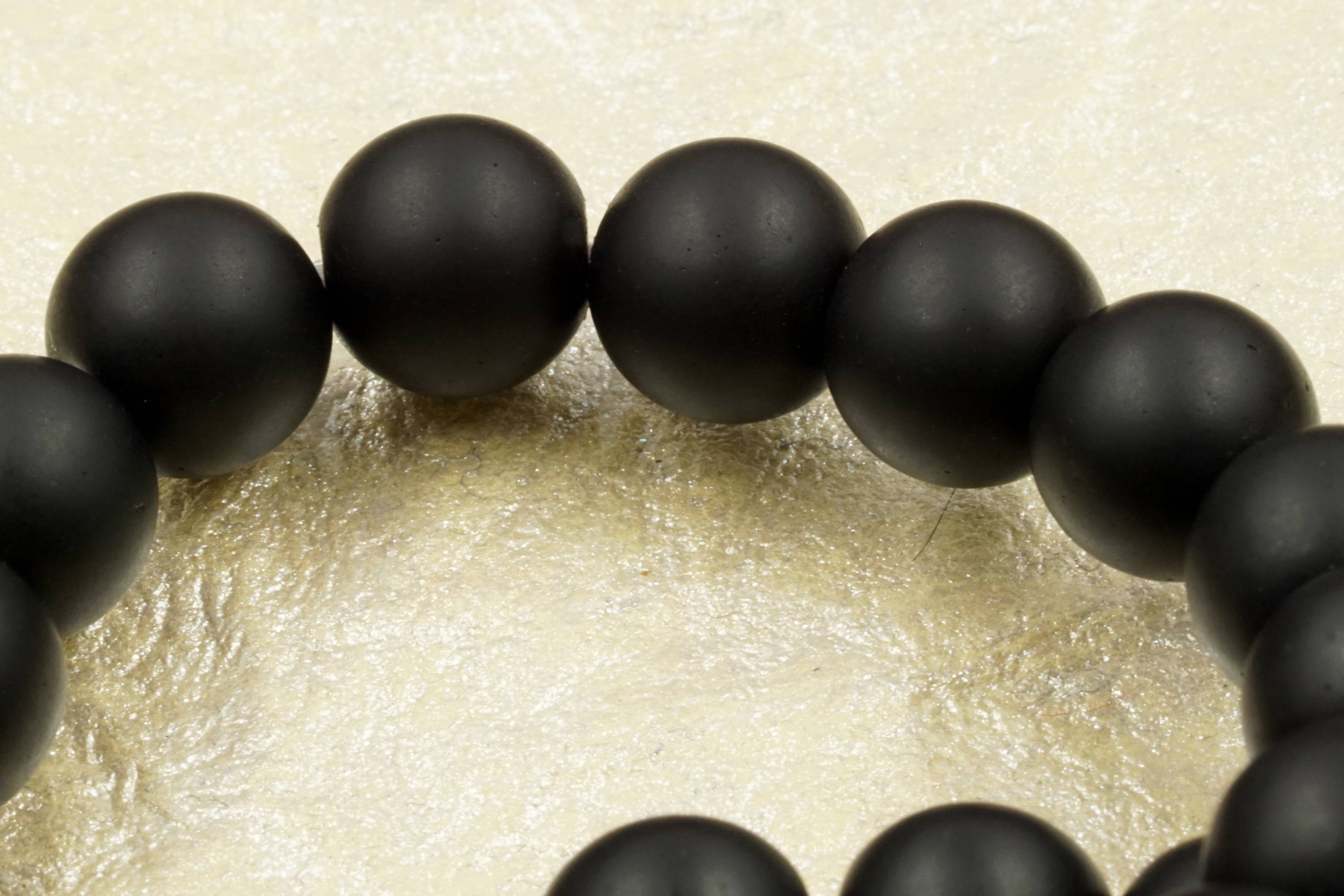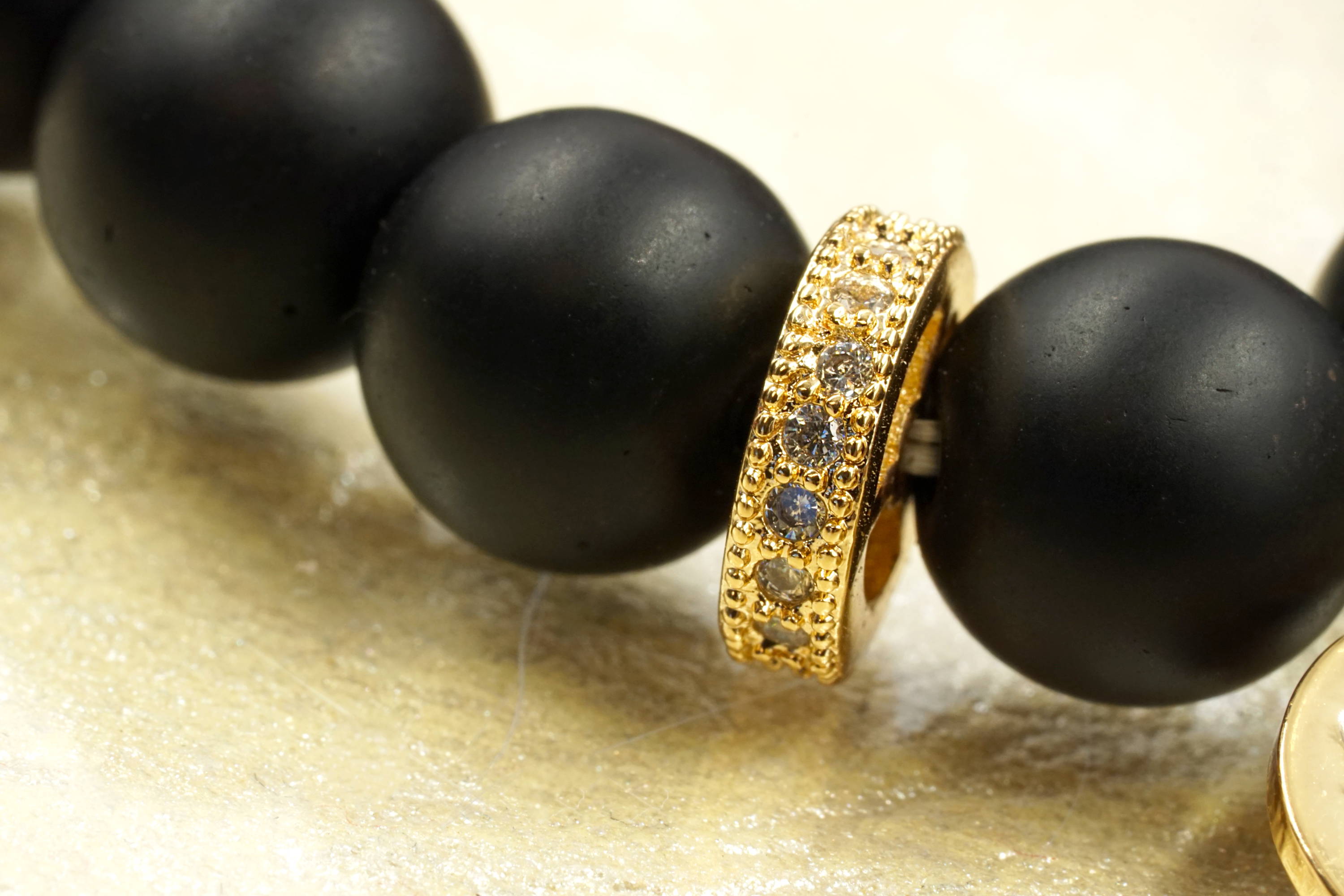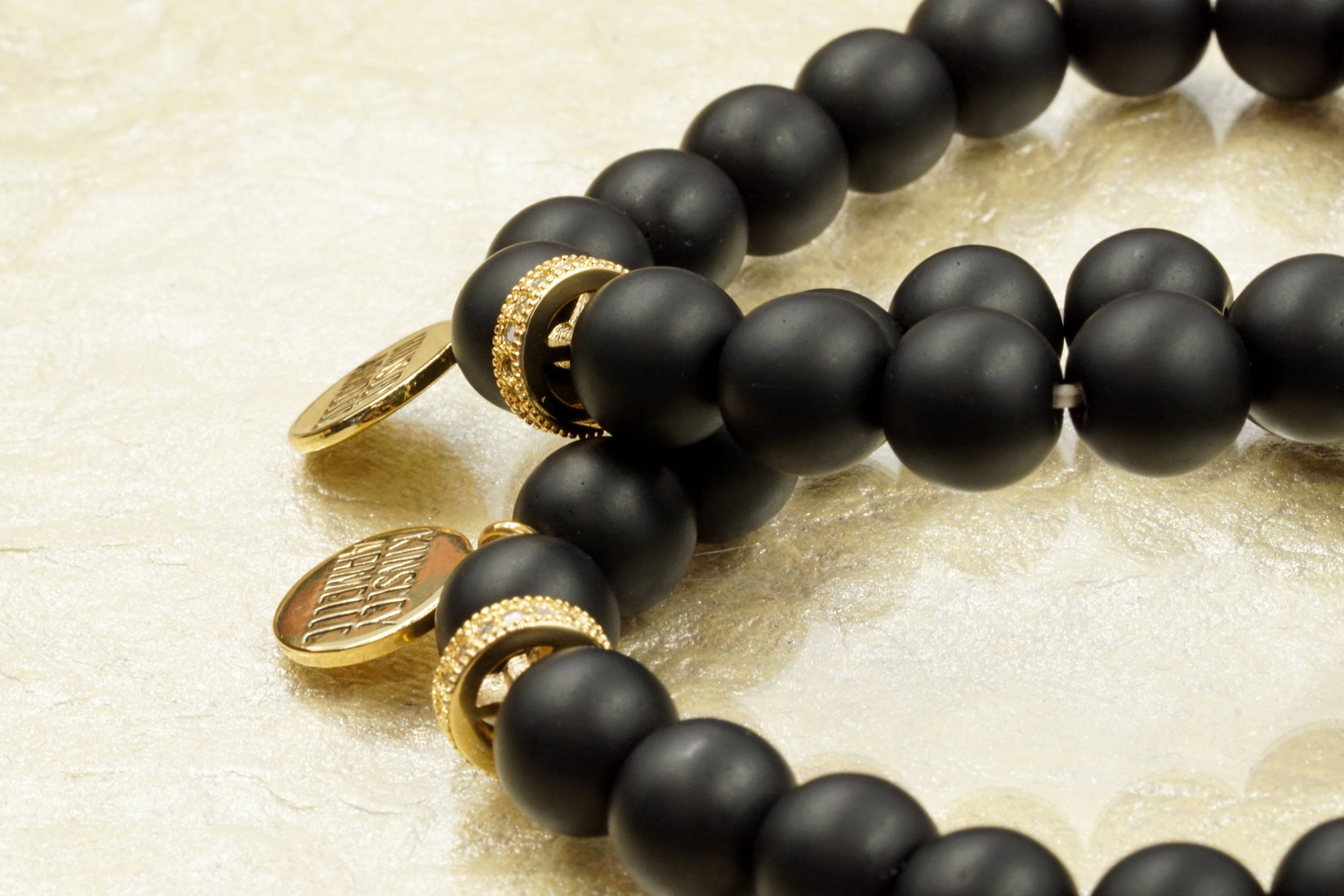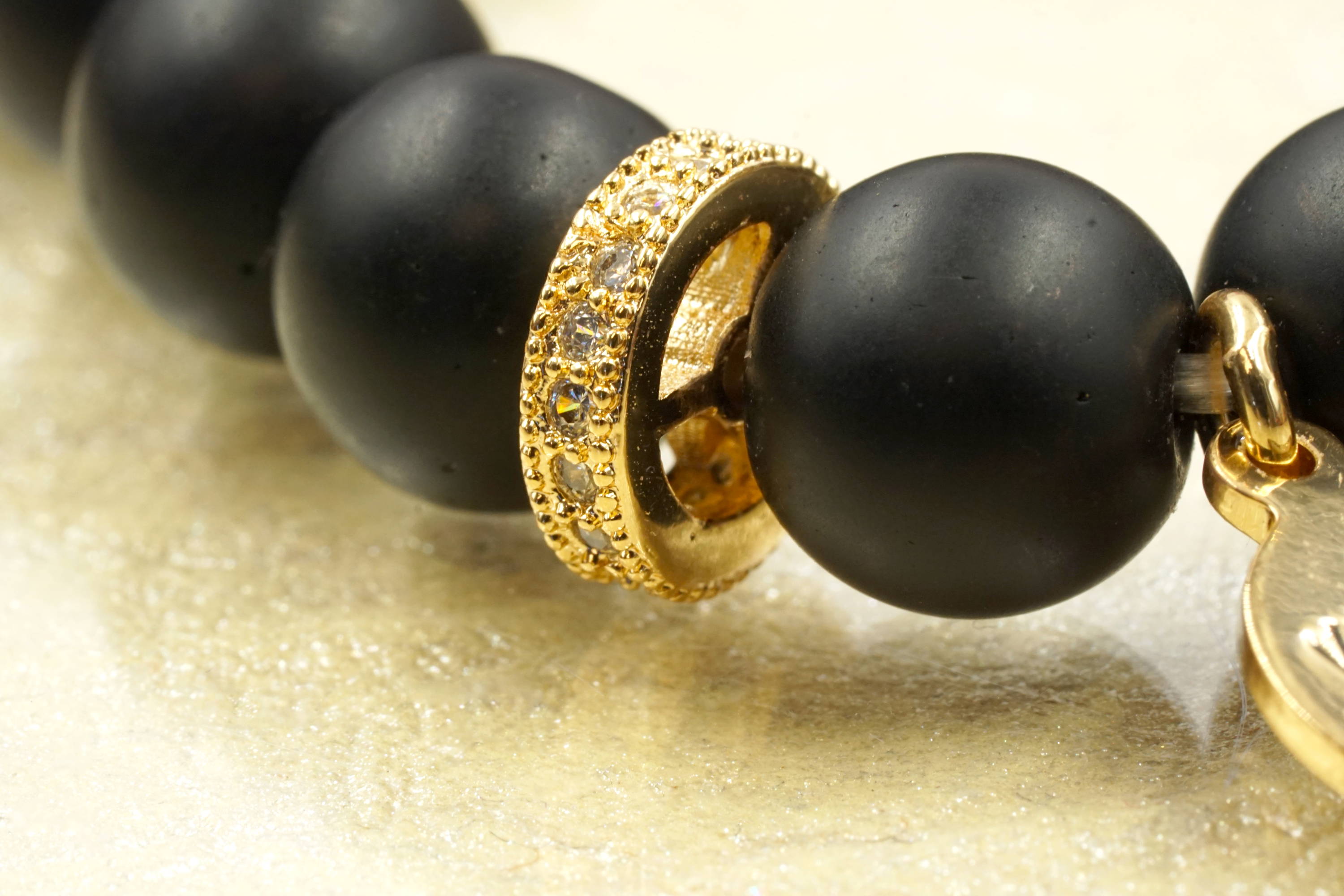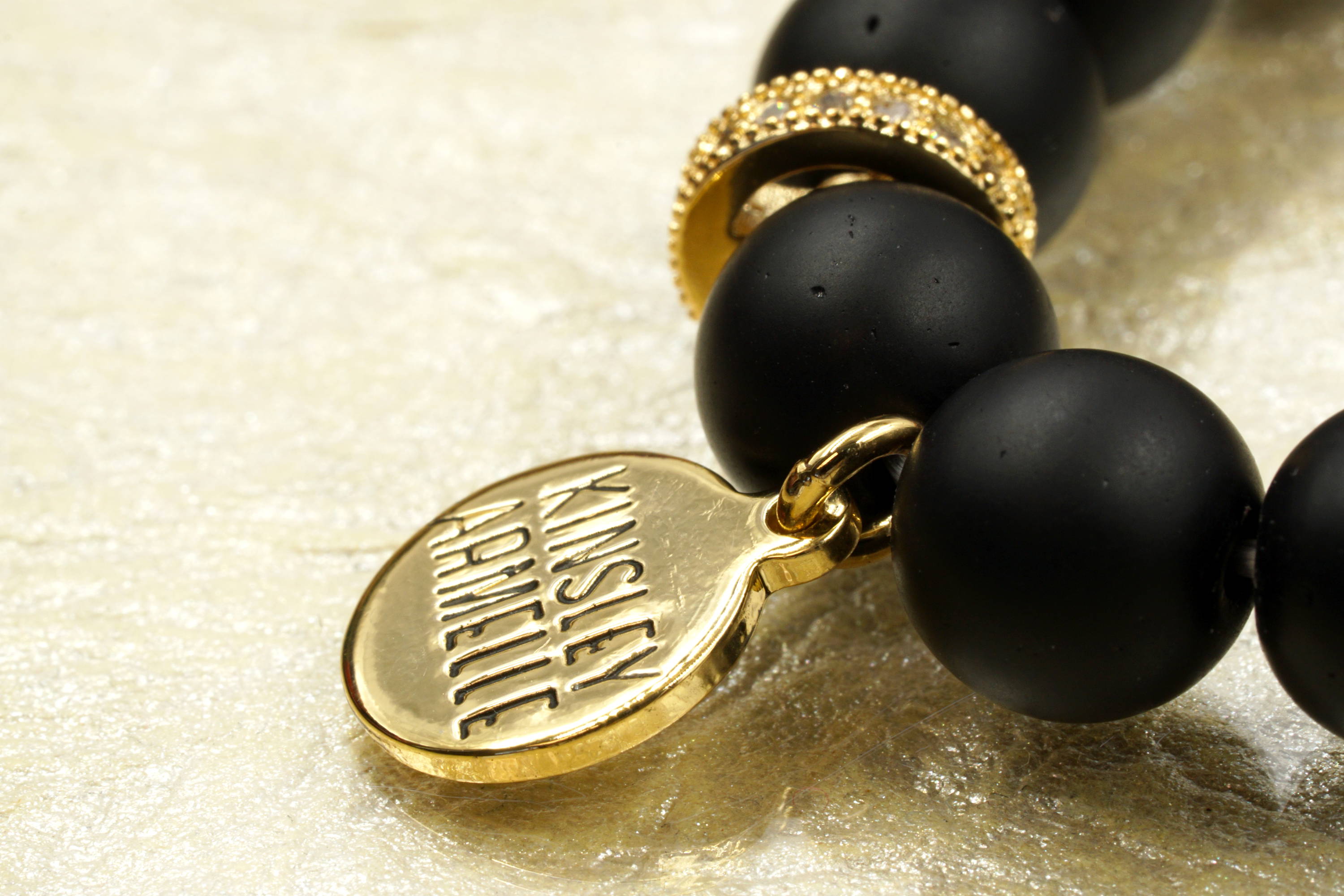 What stones are used to make Our Eternity Collection - Coal Bracelet?
We use ONYX beads to create our Eternity Collection Coal Bracelet design. Onyx is a semi-precious variety of agate with different colors in layers. Onyx and agate are both varieties of layered chalcedony, however, agate has curved bands and onyx has parallel bands. The colors of onyx's bands range from white to almost every color, but most commonly contains bands of black and white.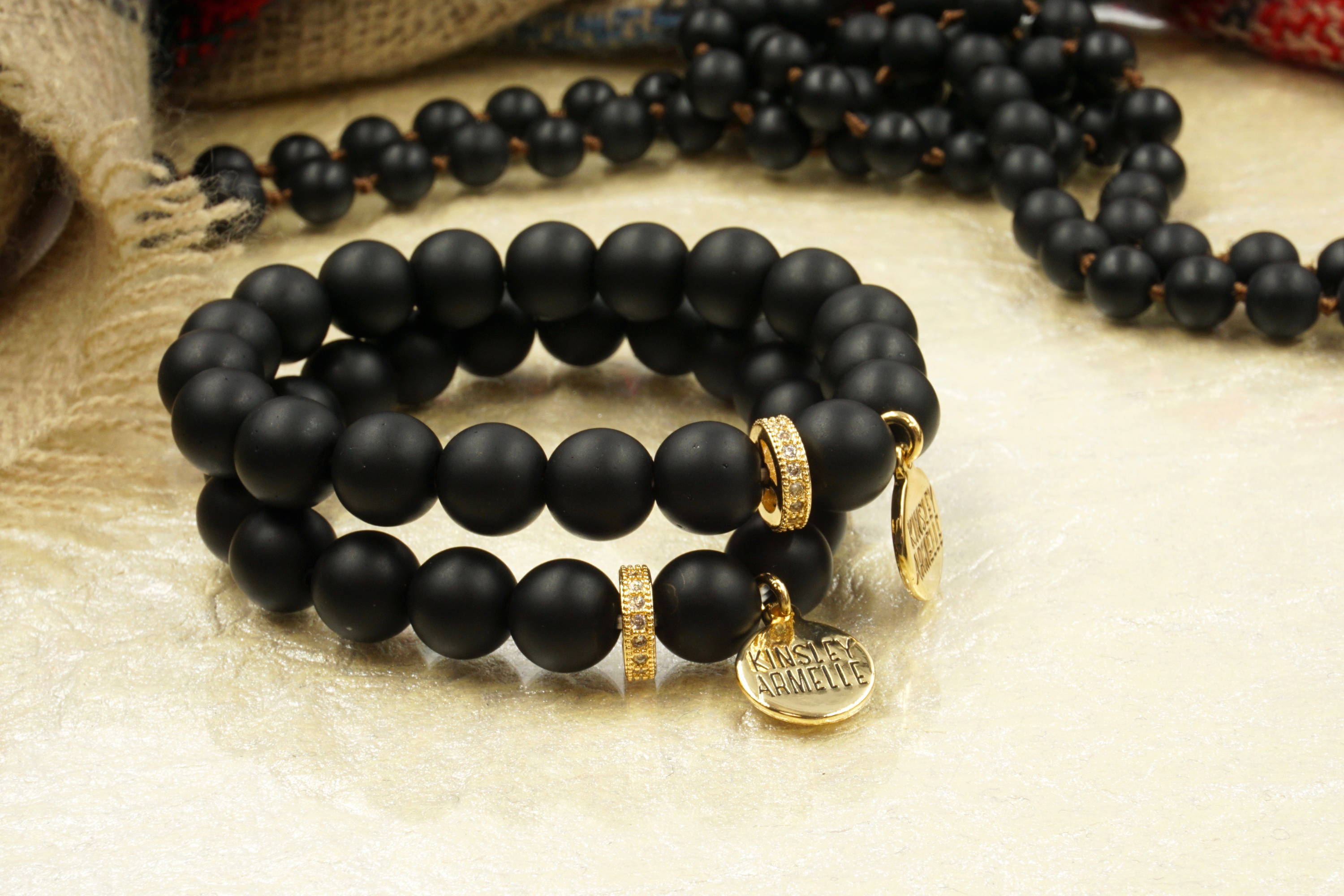 What is the best way to style the Eternity Collection Coal Bracelet?
Our Eternity Collection Coal Bracelet design can really be worn with almost anything. For a great contrast, stack it with some of our brighter designs. This design is classic and can be worn alone, with other beaded designs, or with some of our all metal pieces. Check out our official instagram @kinsleyarmelle for design inspiration.
So what are you waiting for?
Add one of our Eternity Collection Coal Bracelets to your KA Collection today!