What WAS THE INSPIRATION BEHIND OUR ETERNITY COLLECTION - SCARLET BRACELET?

Our Eternity Collection - Scarlet Bracelet made its debut in our 2018-07 July Klub KA Stack. We chose pink chalcedony stones to create this design. We wanted this bracelet to coordinate with the stacks other two bracelets (Holly Collection - Ballet Bracelet and Trinity Collection - Scarlet Bracelet), but with a more vibrant pink stone. This bracelet is included in our Eternity Collection because of the decorative charm bling included in the design. The gold charm is ultimately a circle and reminded Crystal that it is never ending or eternal, so we called the collection, Eternity!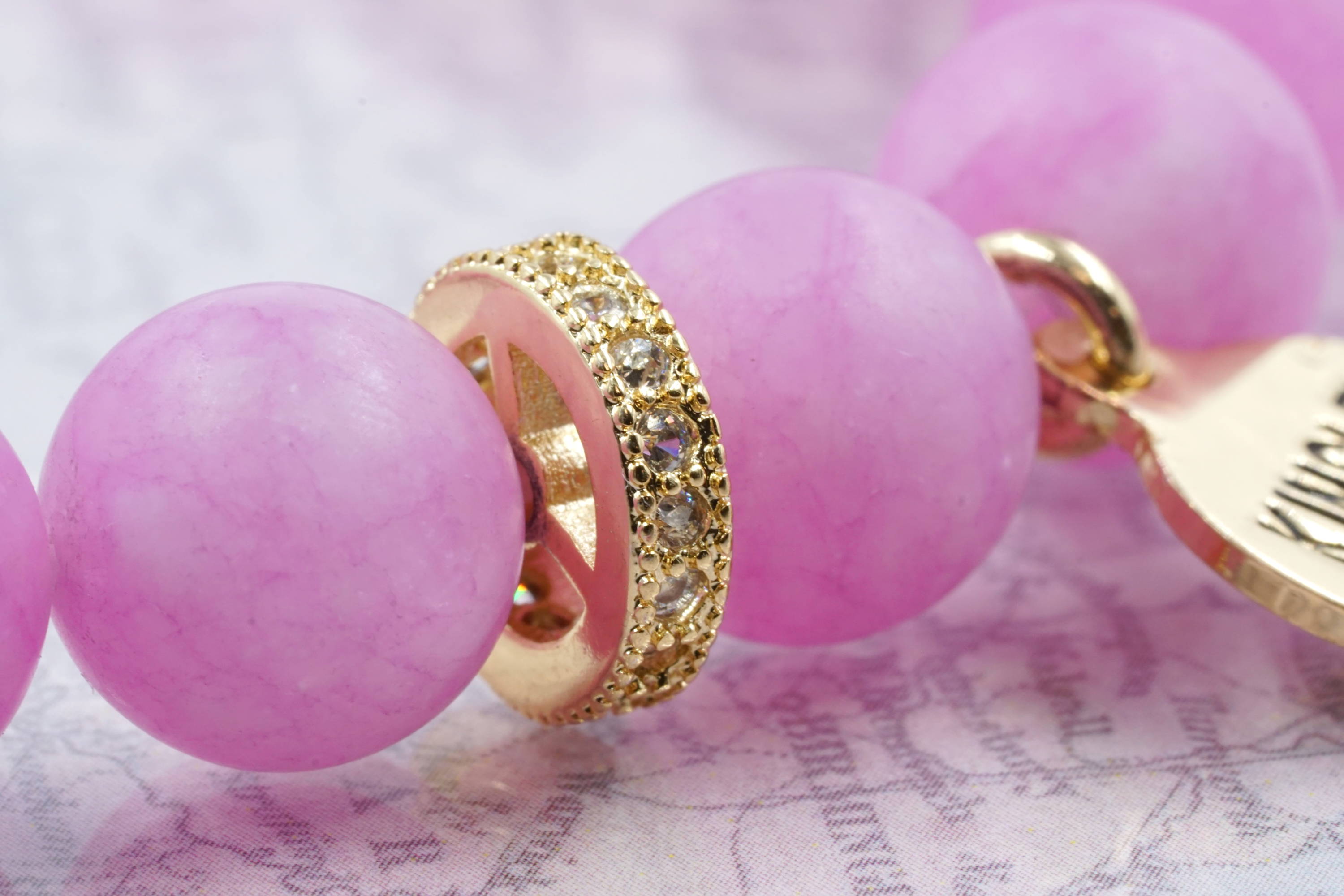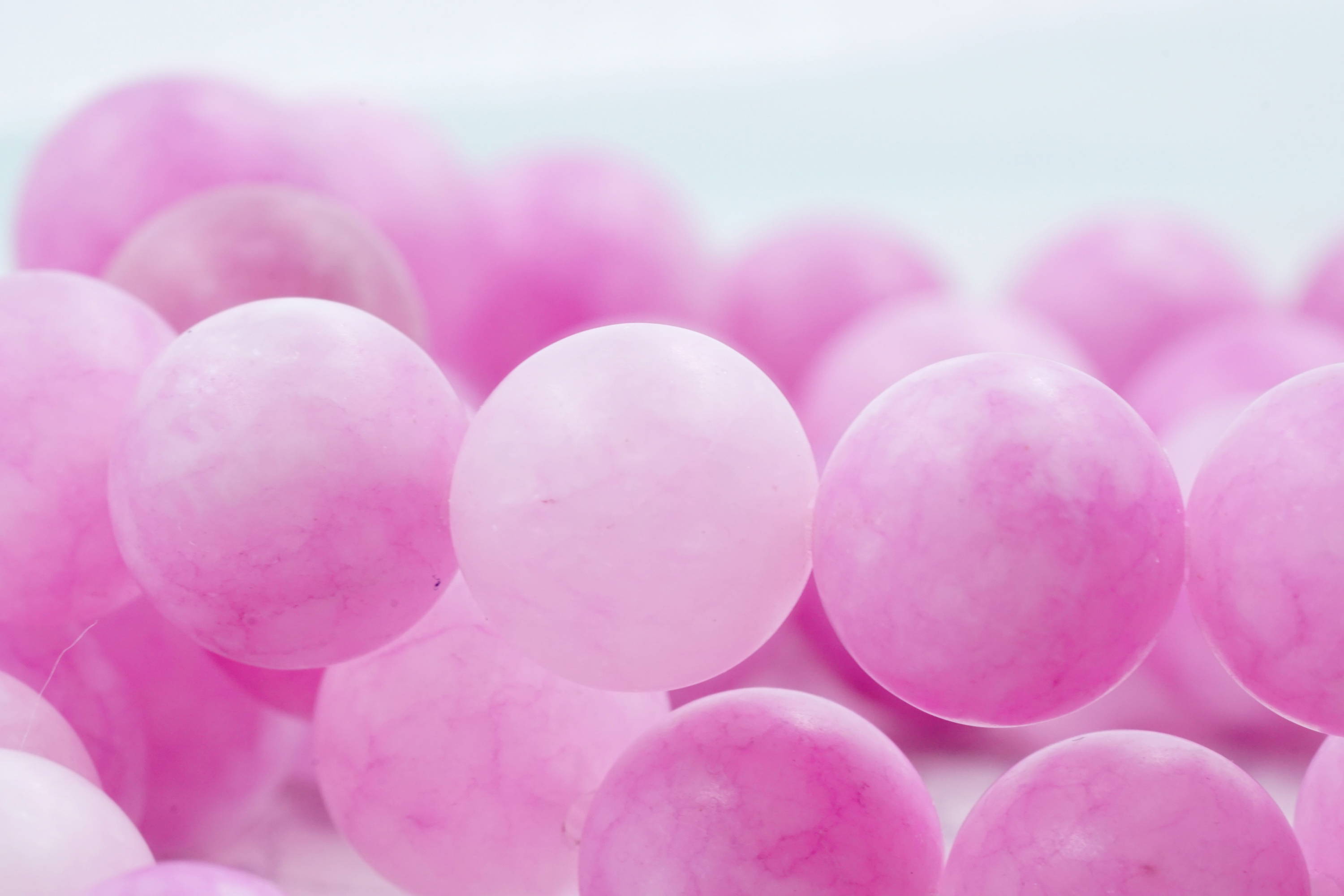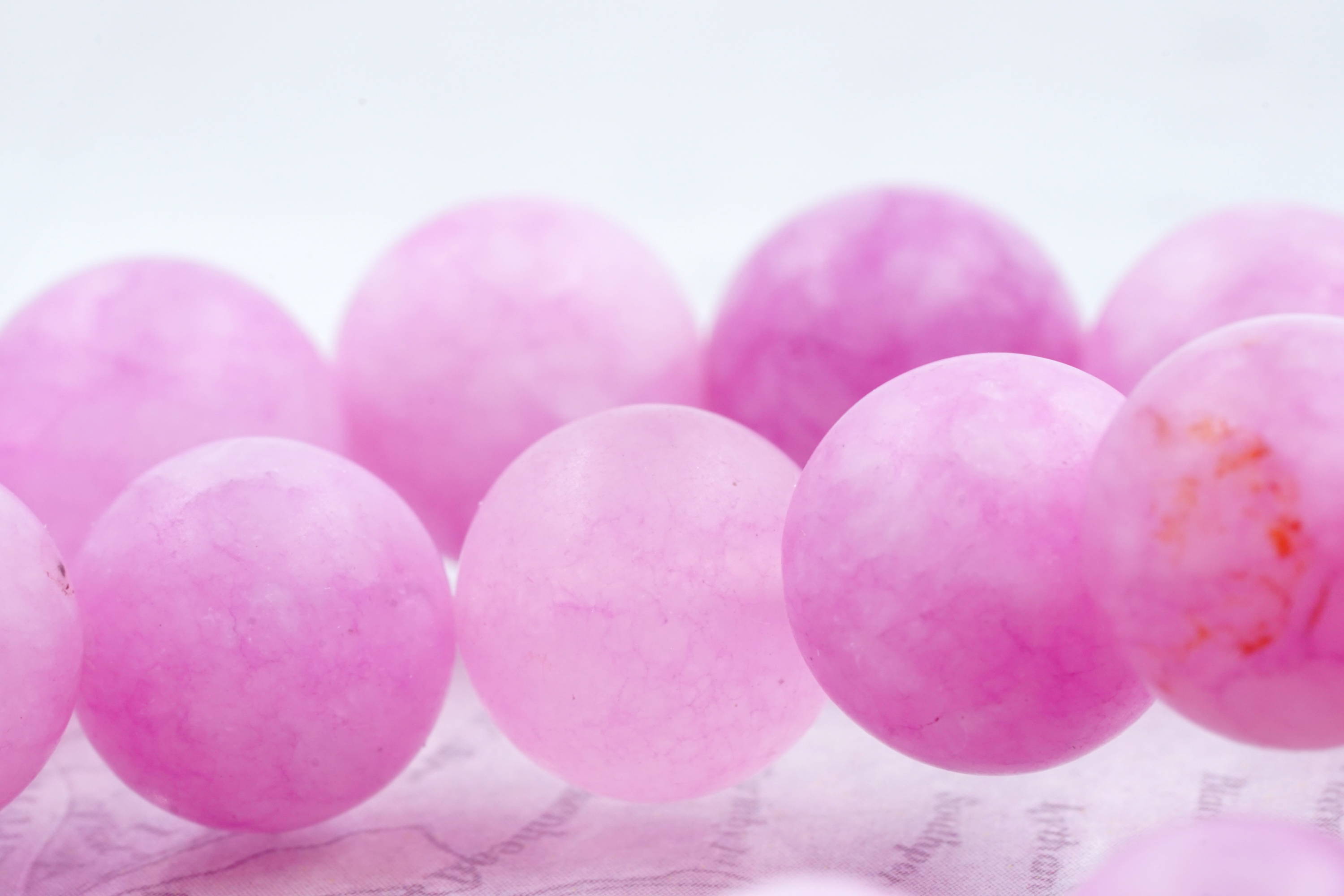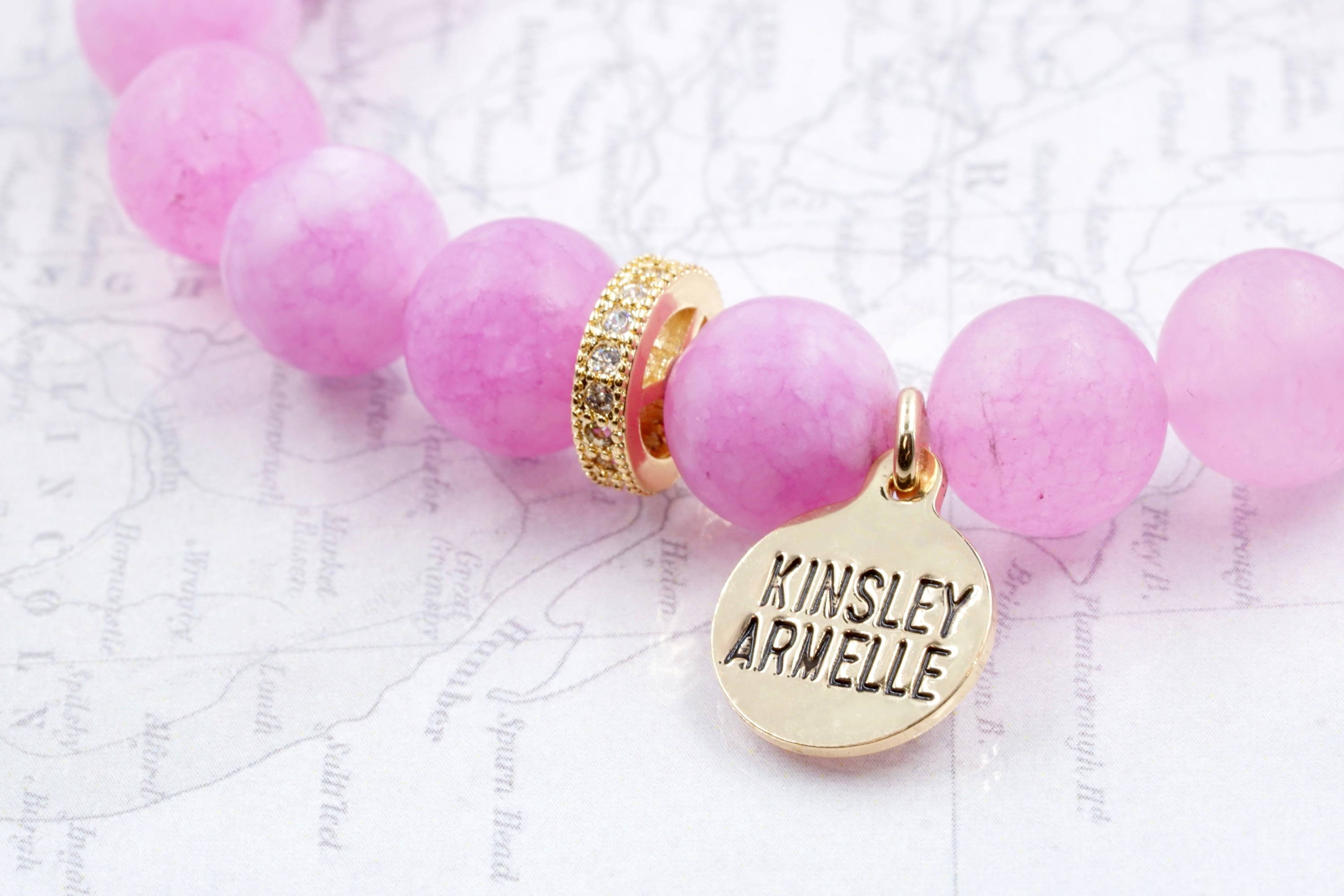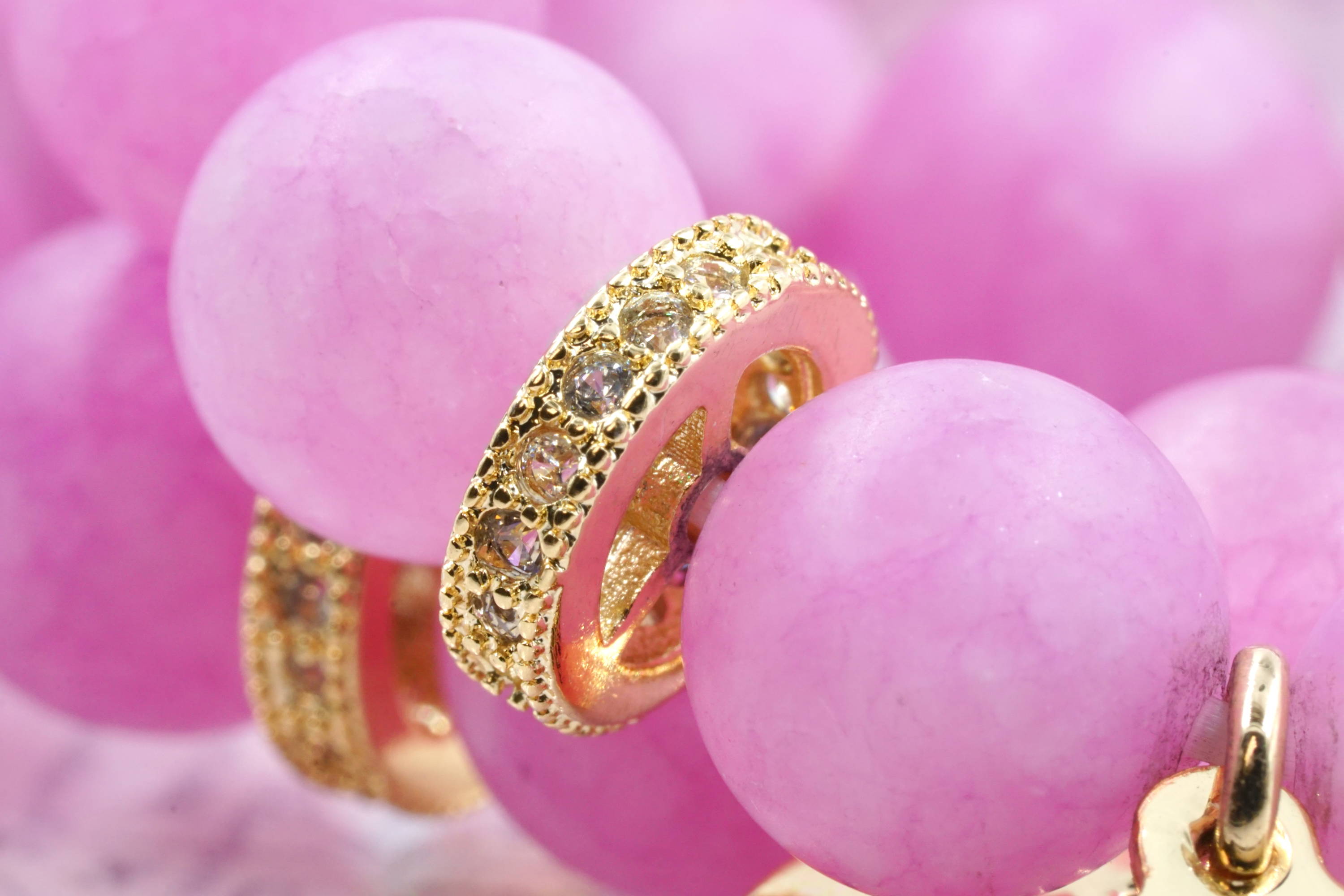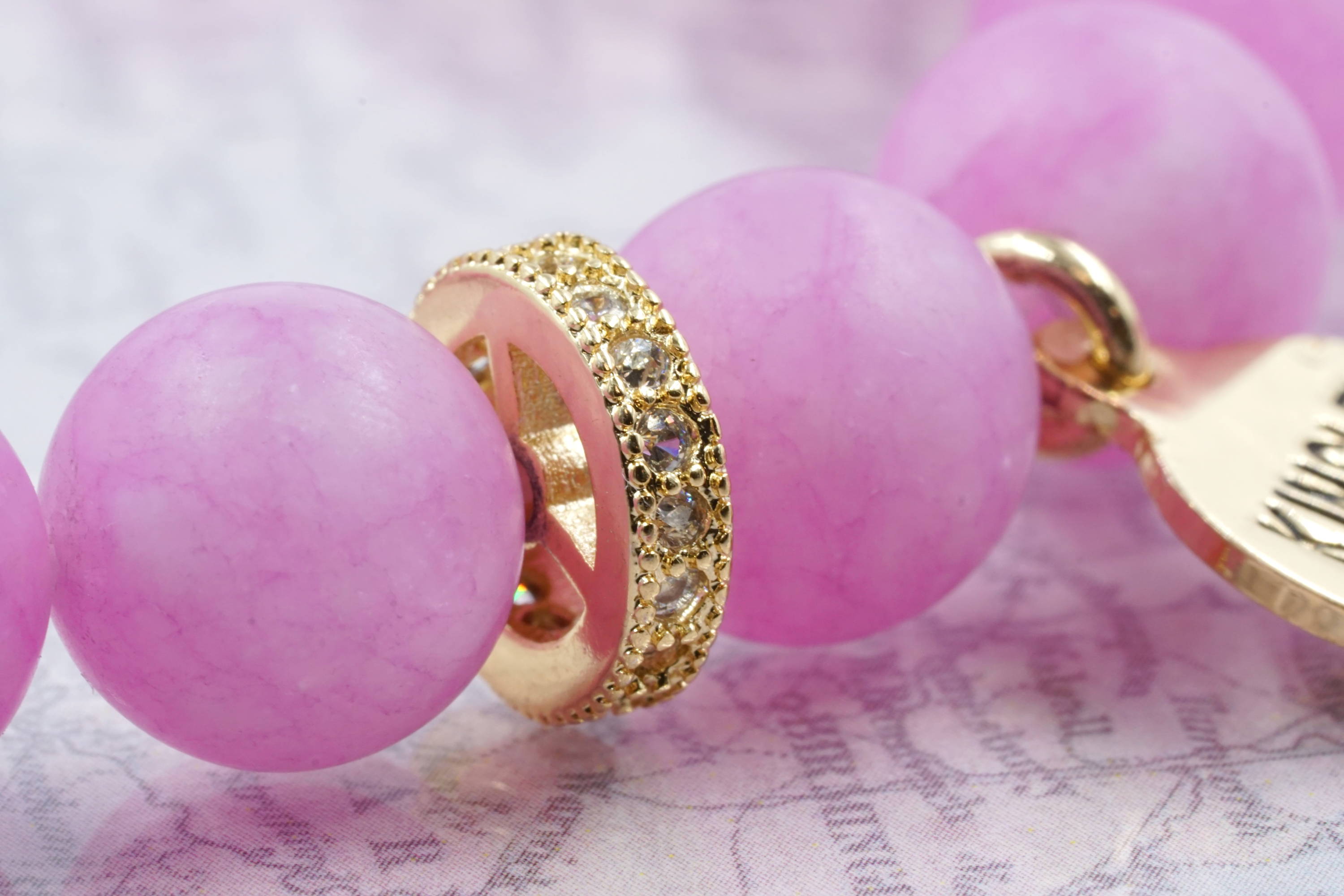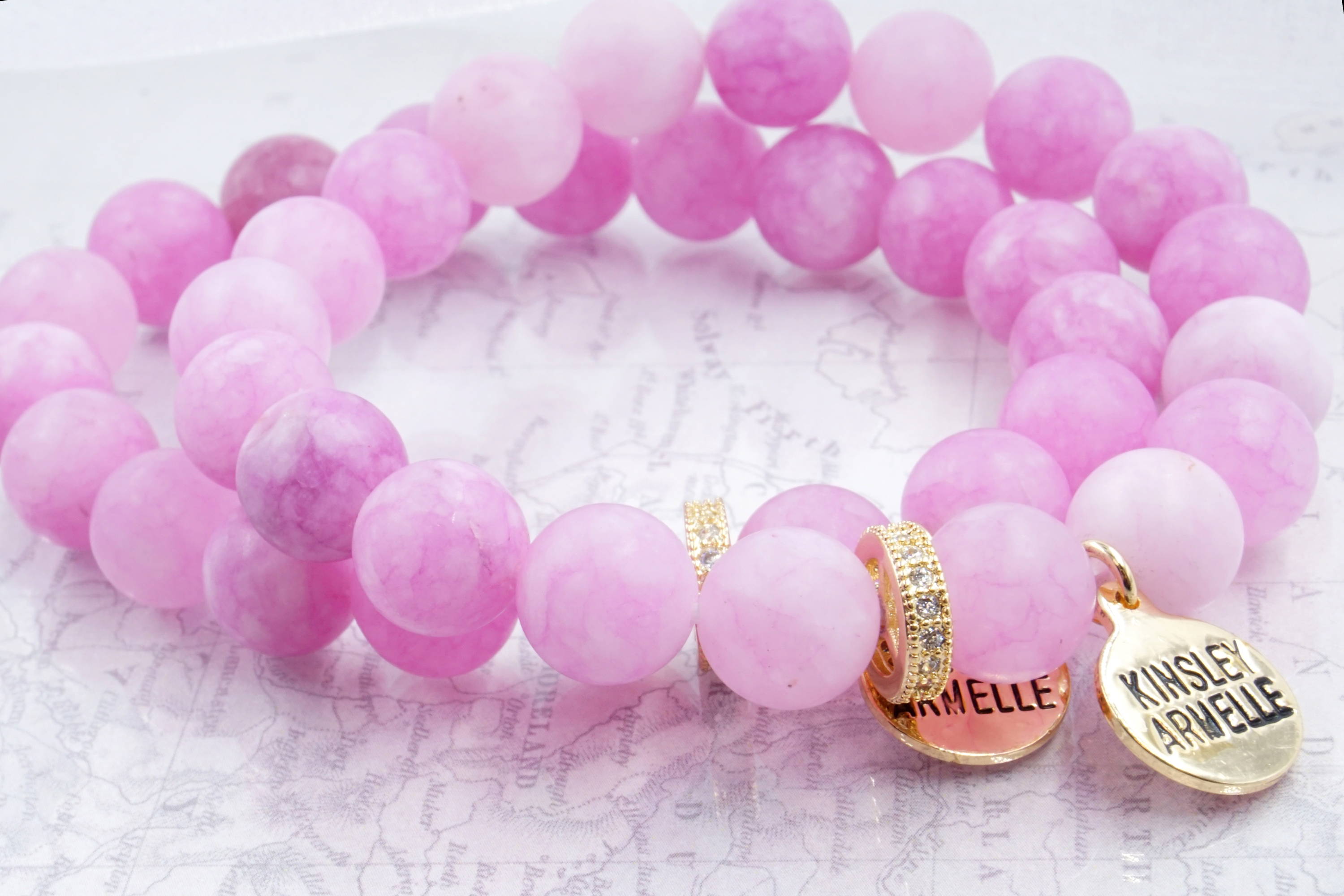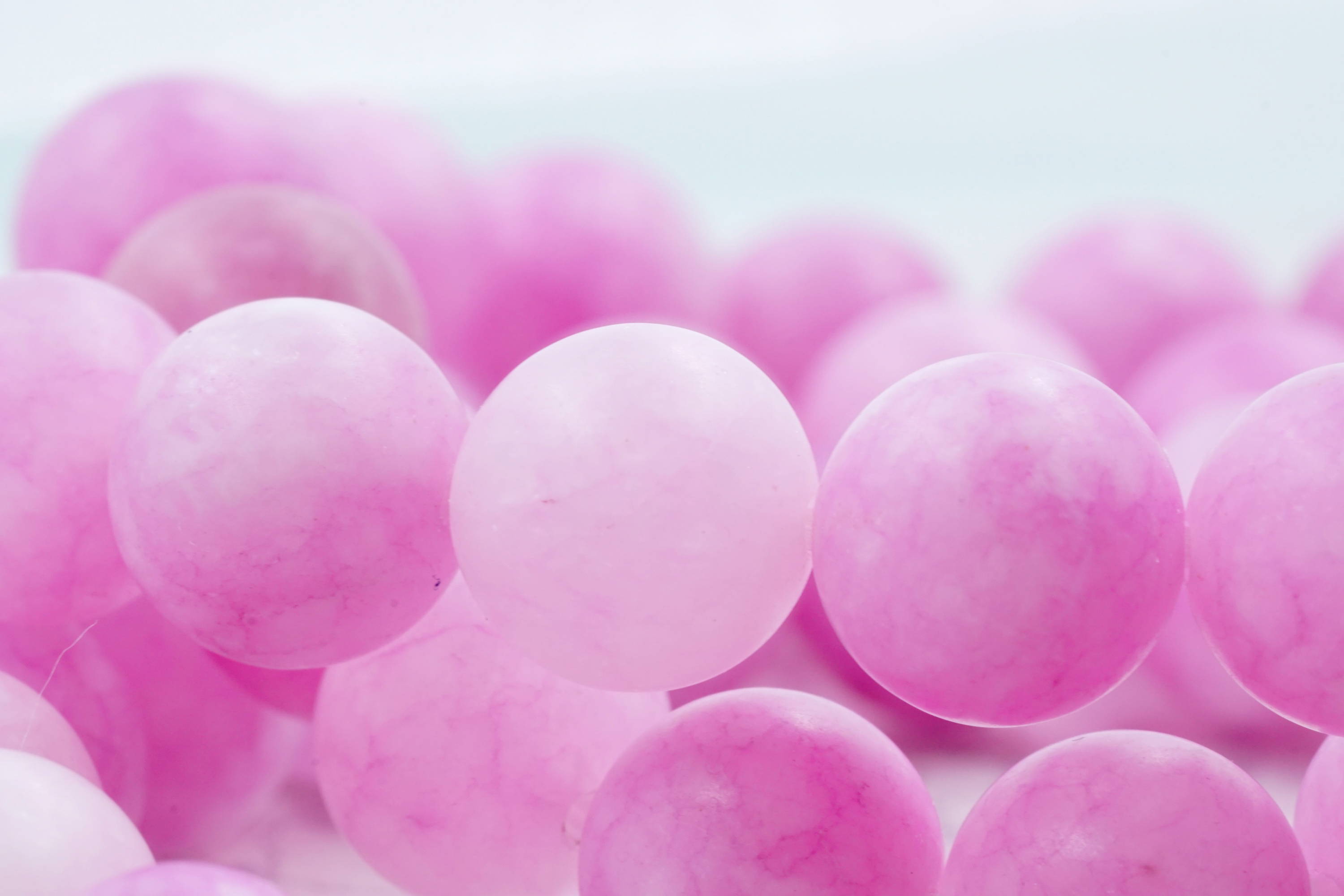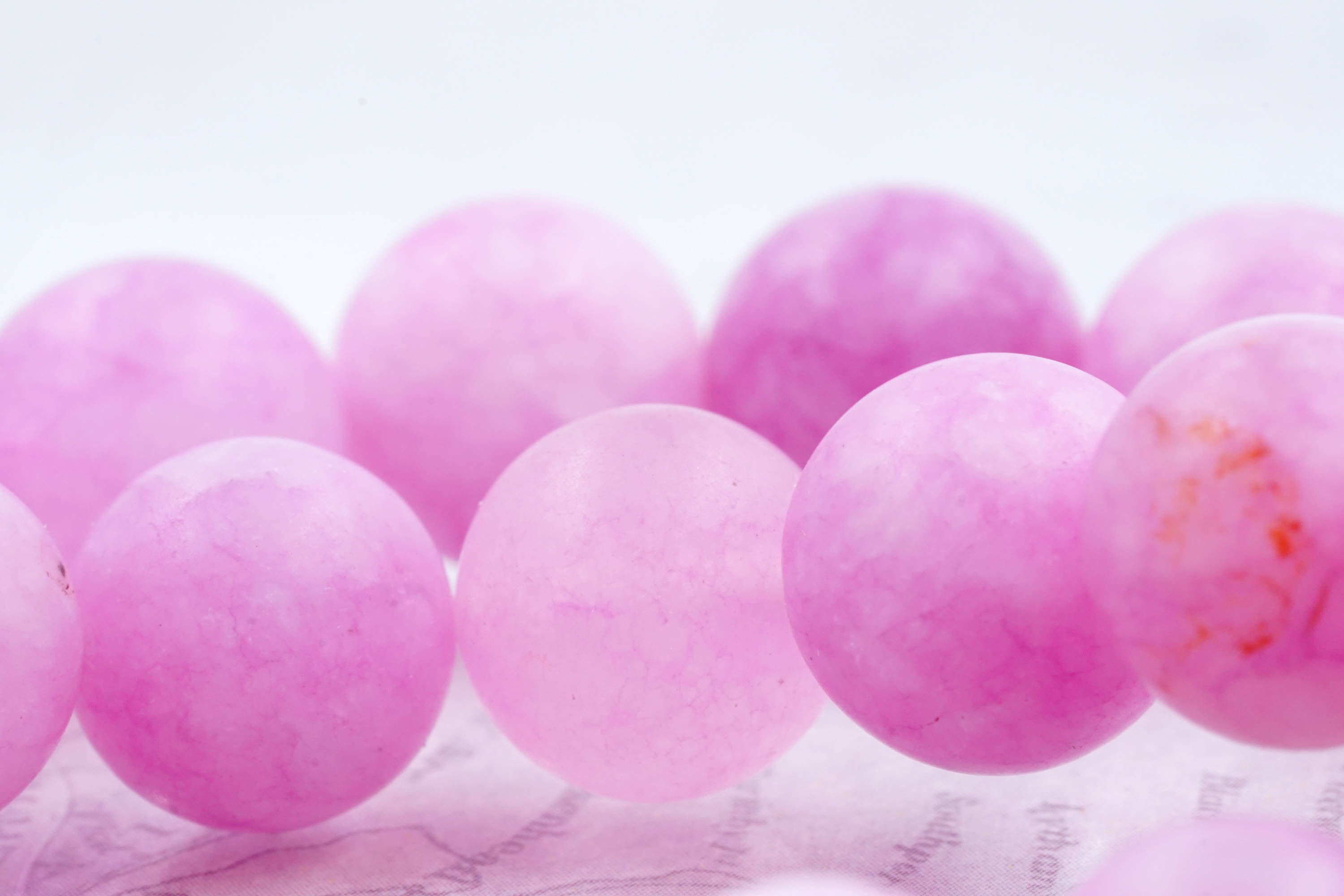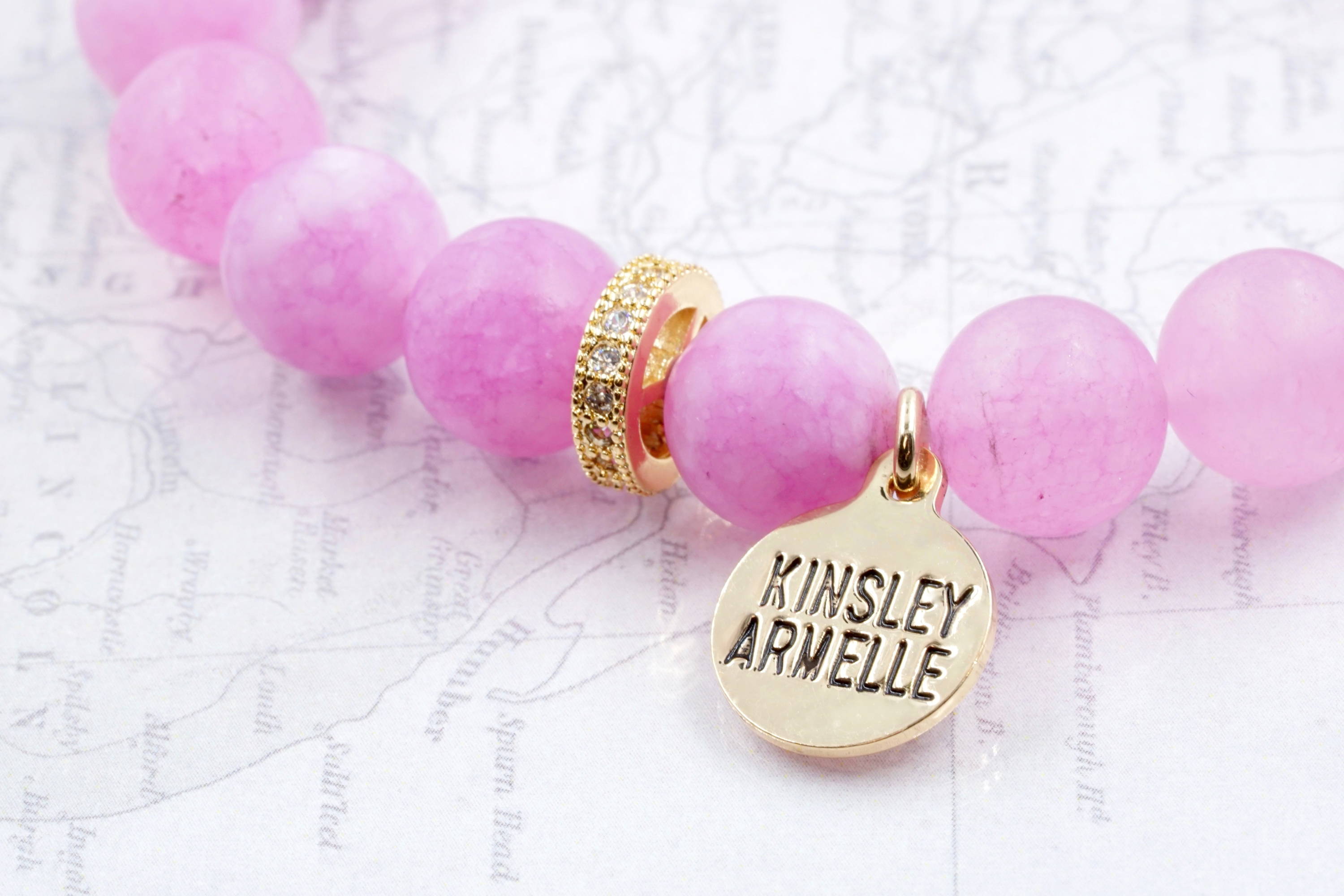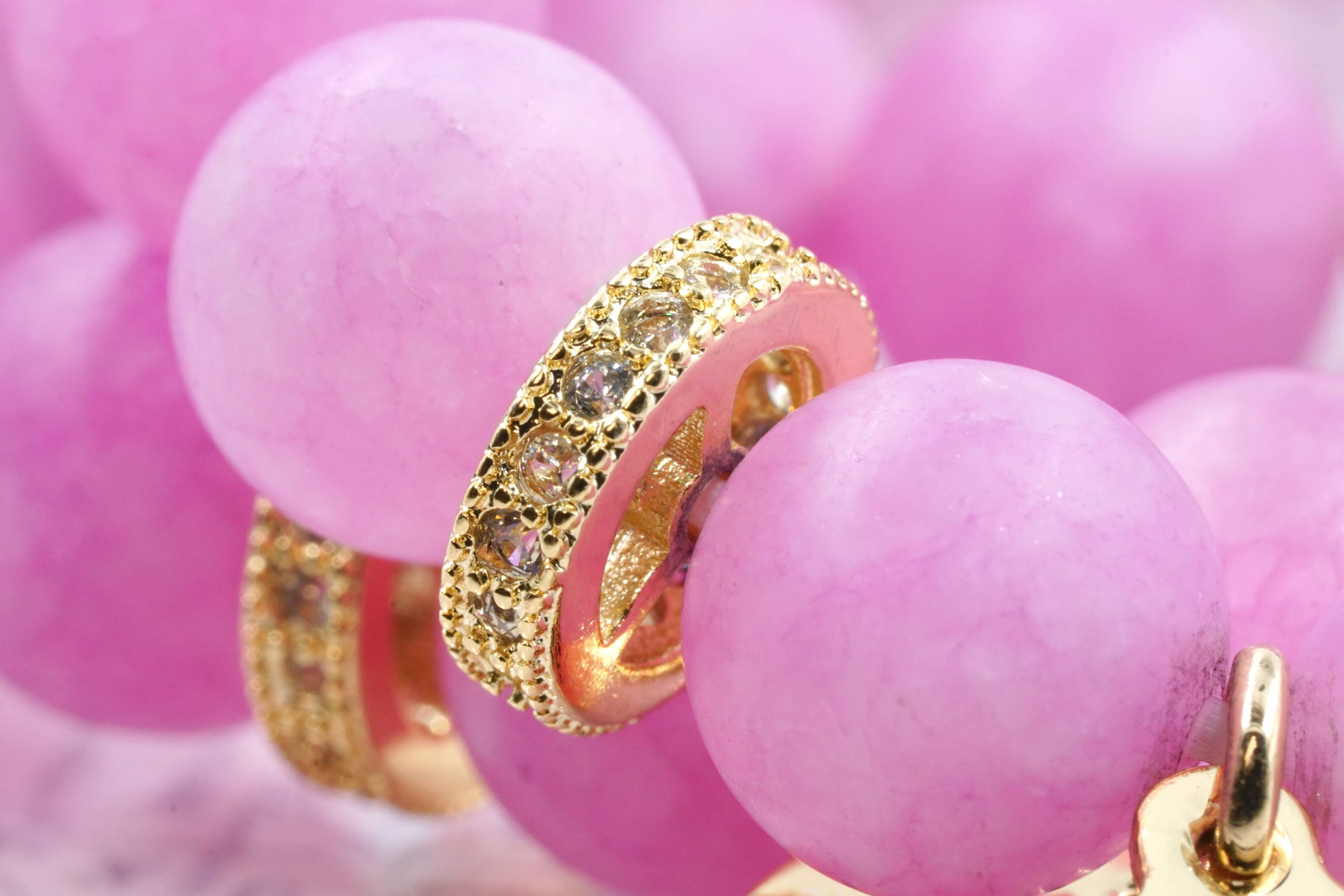 WHAT IS PINK CHALCEDONY?

Chalcedony is the compact and microcrystalline form of Quartz and can be found worldwide in many different locations. Chalcedony is sometimes dyed to create more vibrant colors, which is the case for the vibrant pink chalcedony that we use in this design.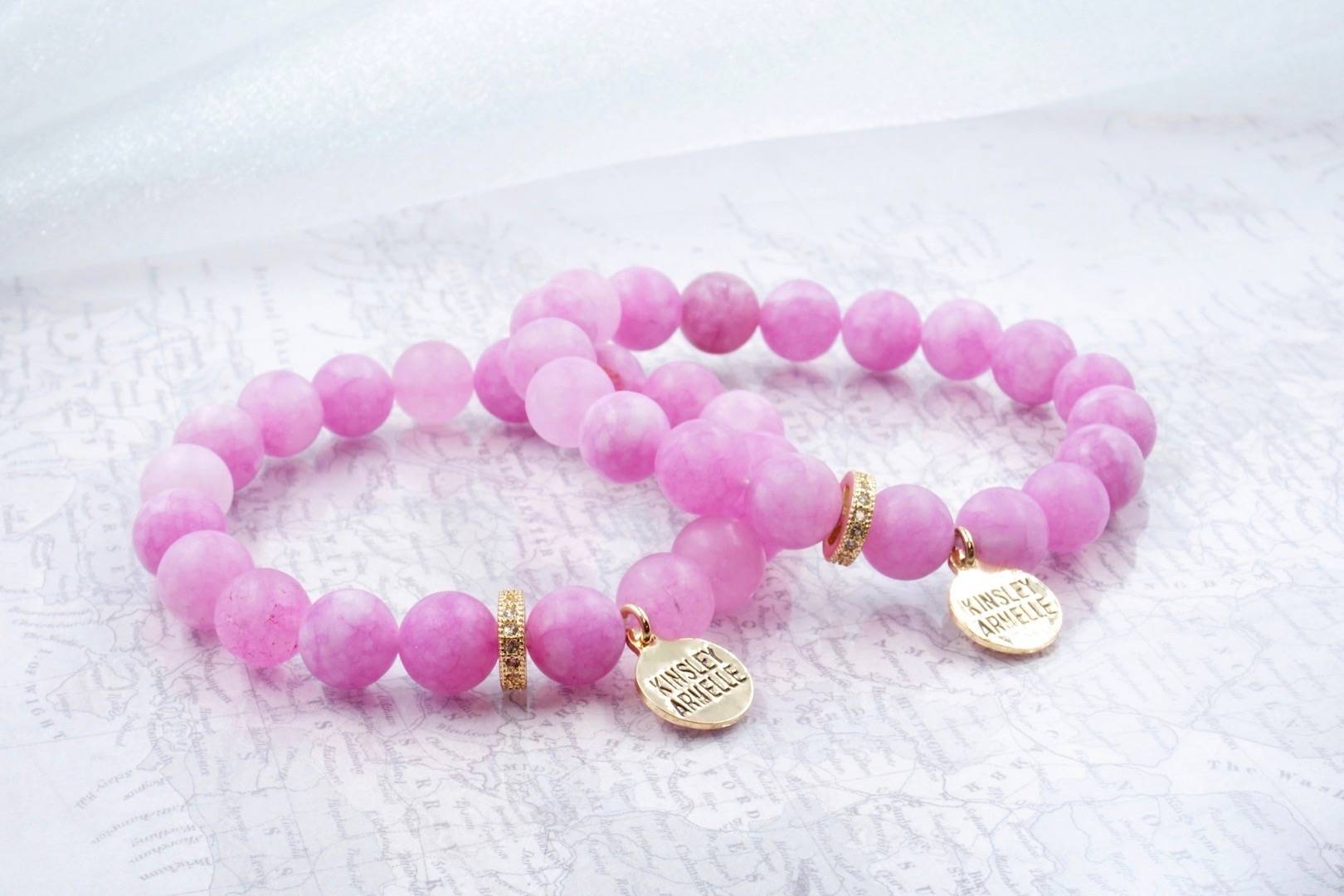 What is KLUB KA AND HOW CAN I JOIN?
Our Klub KA Monthly Subscription gives YOU the opportunity to flaunt KA's newest designs
BEFORE they are even released!

On the 1st day of every month, KLUB KA Subscribers receive 1-3 NEW DESIGNS before we release them for sale to the general public.
With a Level I KLUB KA Subscription, you receive ONE (1) NEW design, Level II Subscribers receive TWO (2) NEW designs, and Level III Subscribers receive THREE (3) NEW designs.

Learn More On How To Sign Up!
So what are you waiting for?
Add one of our Eternity Collection - Scarlet Bracelets or 2018-07 July Klub KA Stack to your KA Collection today!