FEATURED PRODUCT
May 7, 2018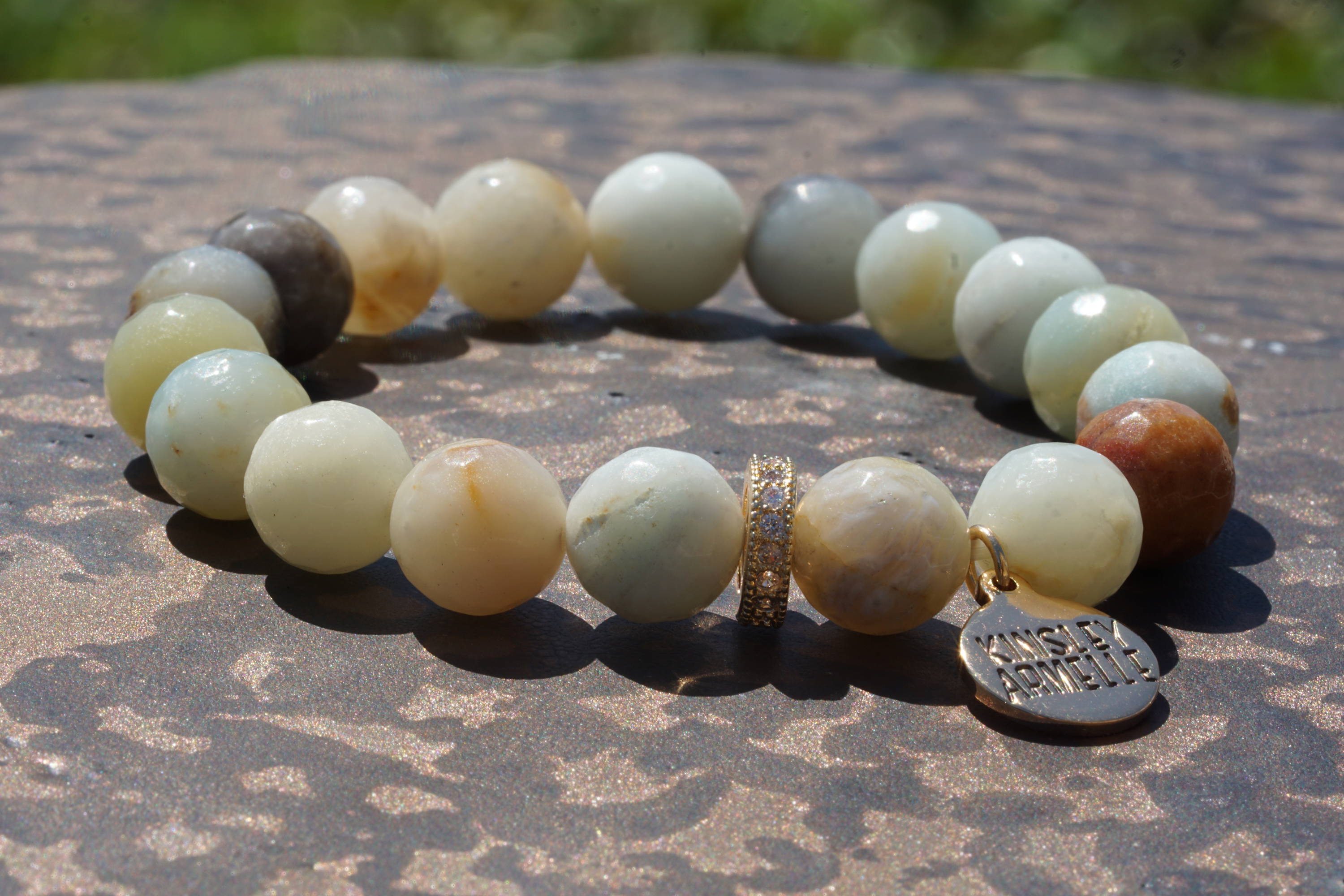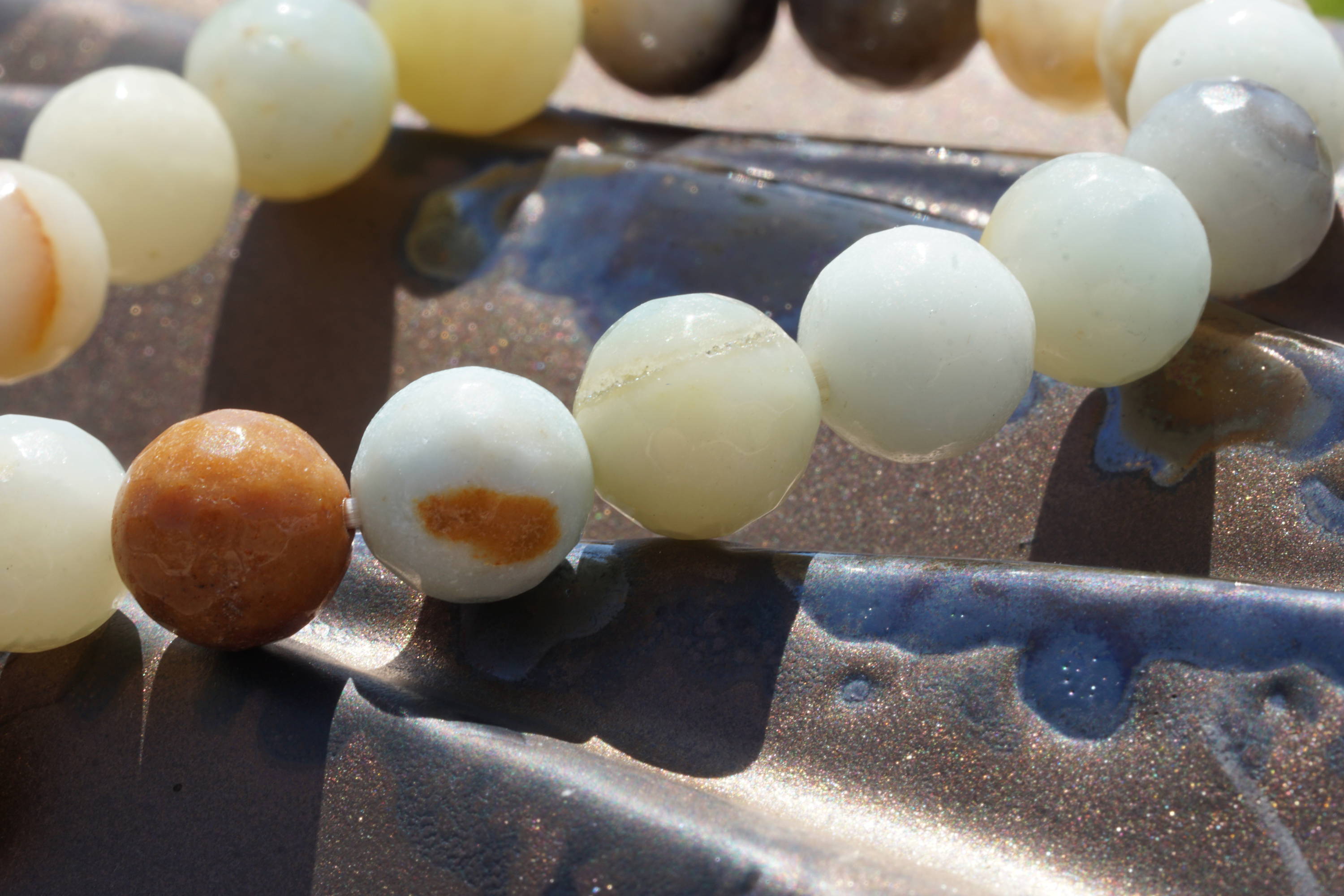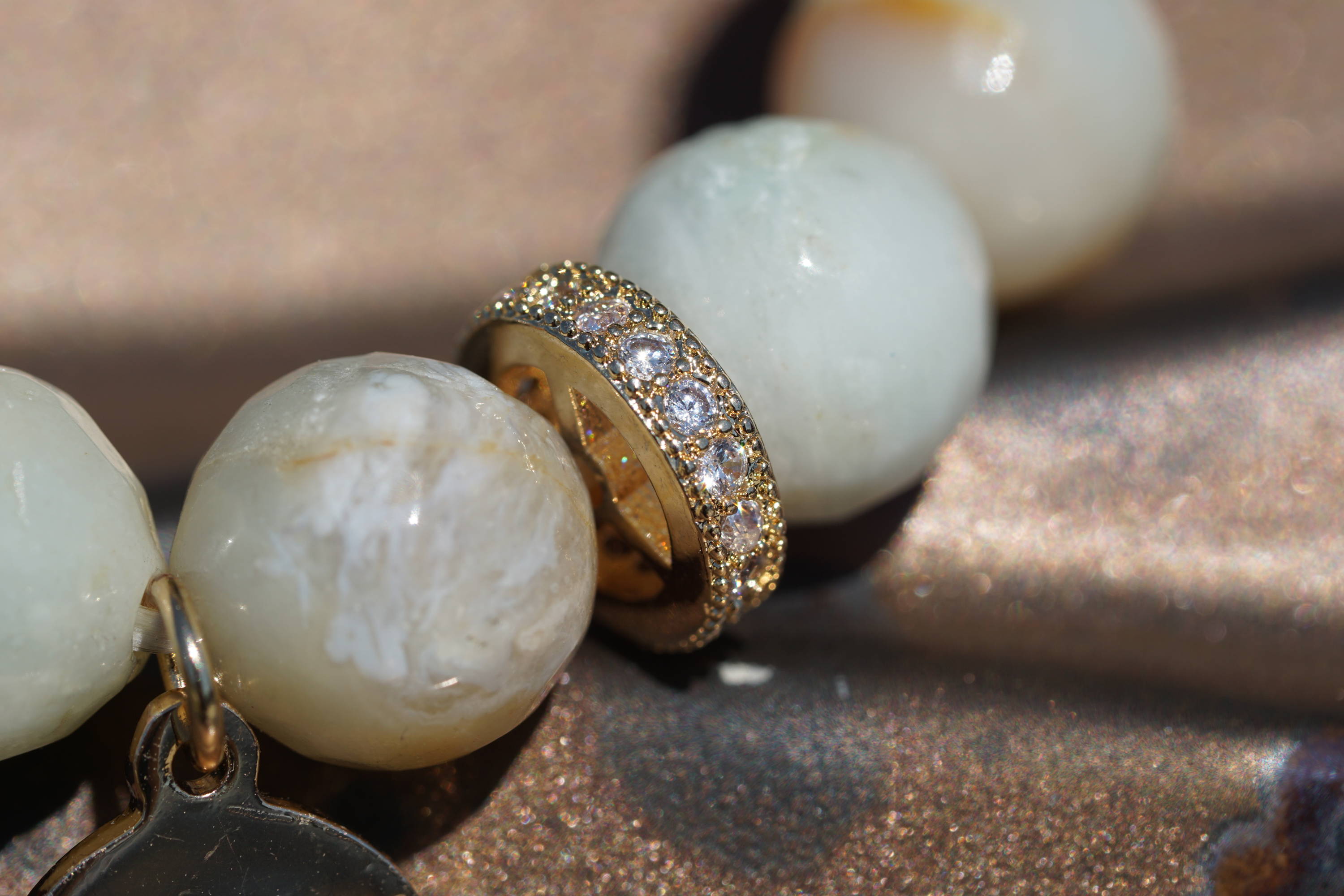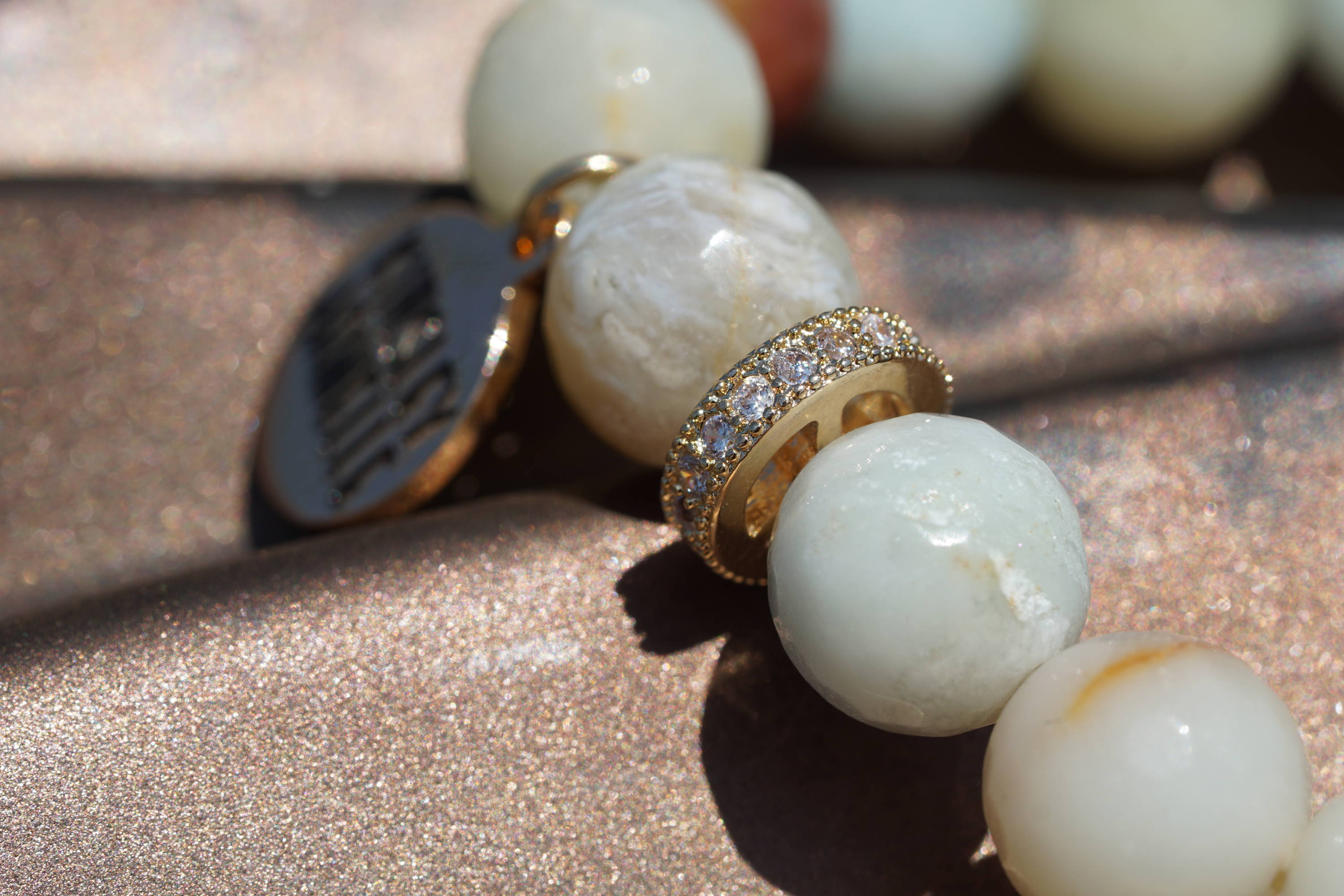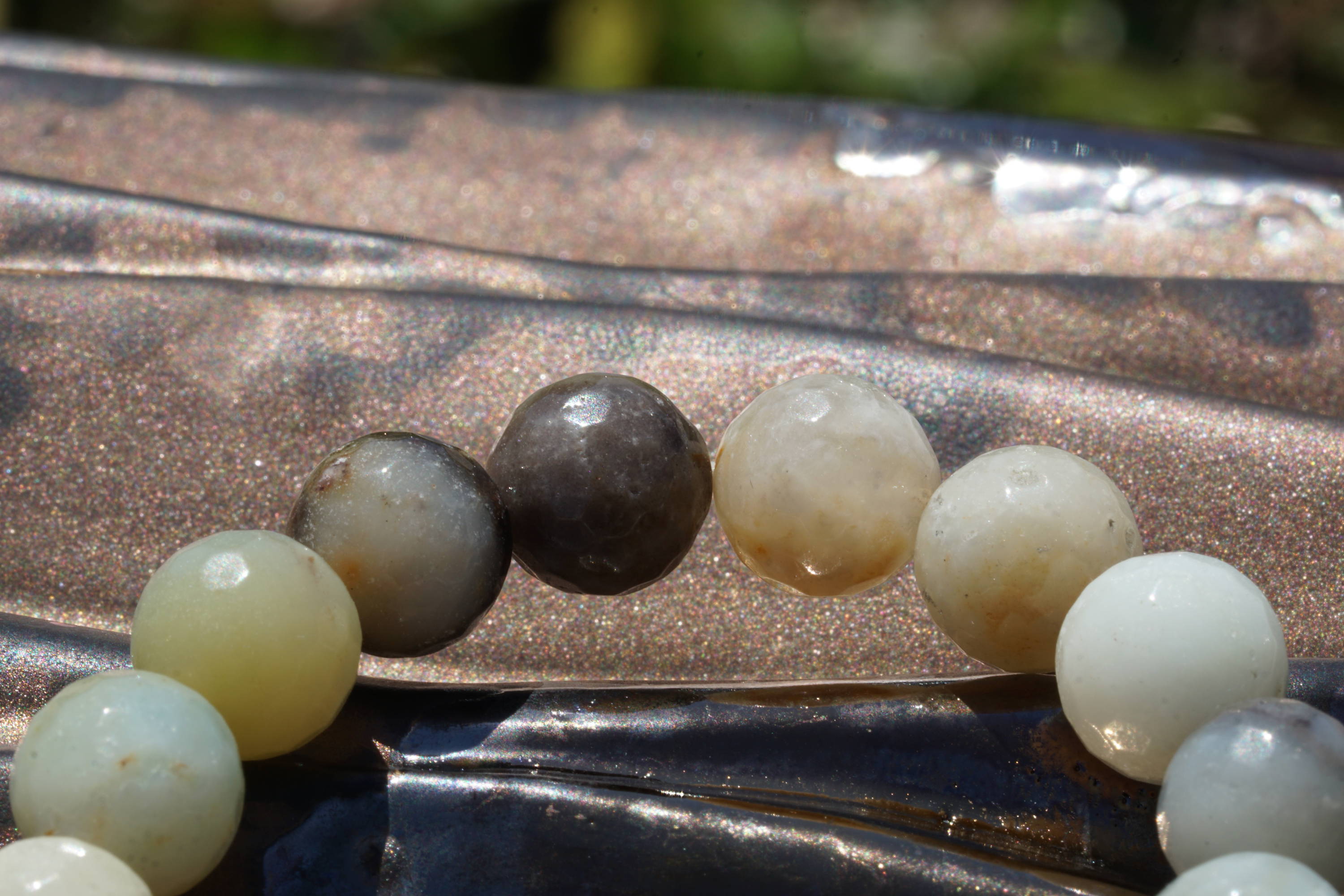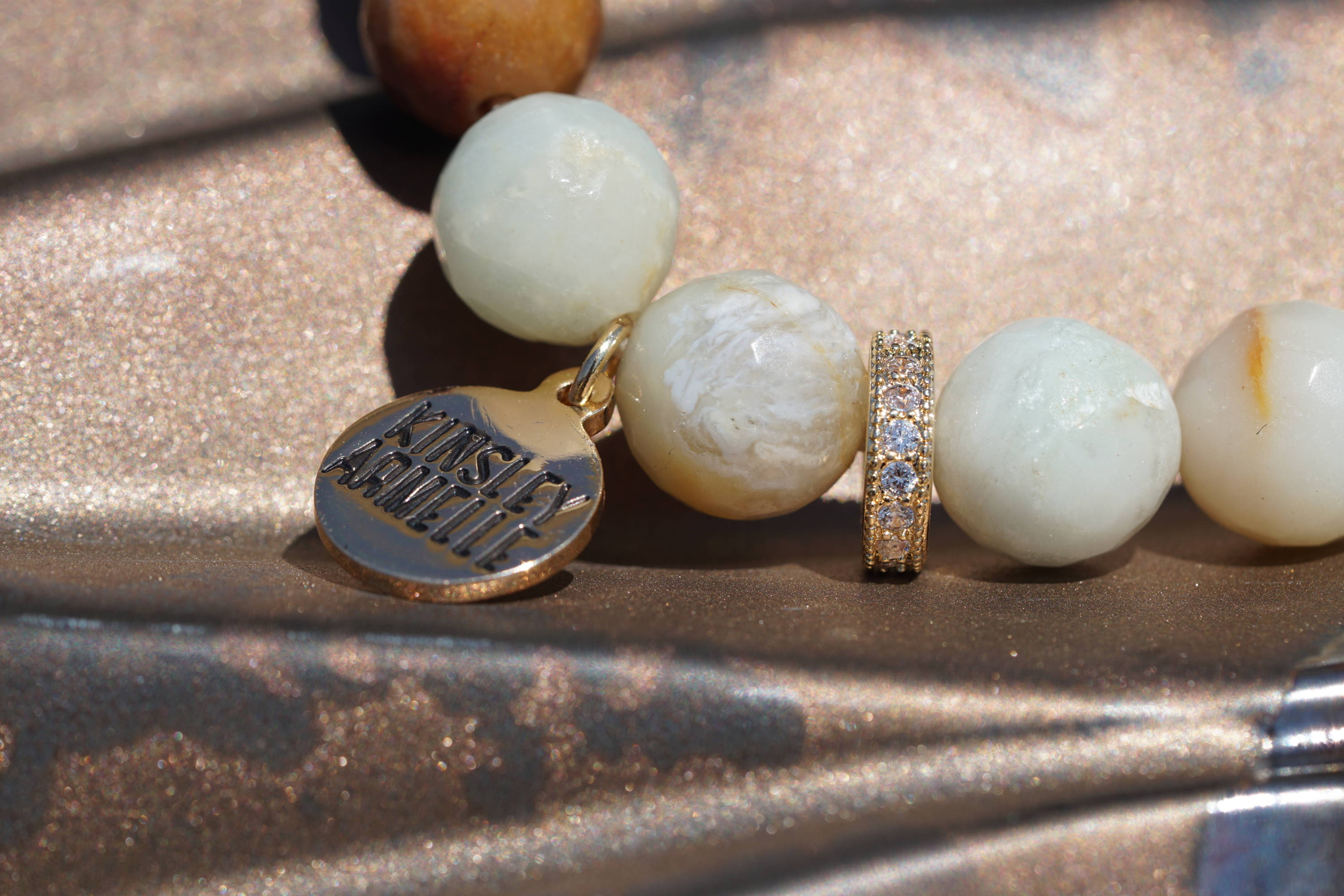 What was the inspiration behind our solar bracelet?
Our Solar bracelet was released in February 2016. The stone beads we use in the bracelet actually inspired the design itself. We use amazonite to create our Solar bracelets. Amazonite is a green variation of microcline feldspar, which is actually the state mineral of Colorado. The green color in the stone comes from very tiny quantities of lead present in the mineral, not copper, like many people think. Our Solar Bracelet was the first design that we made with amazonite and due to its amazing success, we have incorporated amazonite into several of our other designs and collections.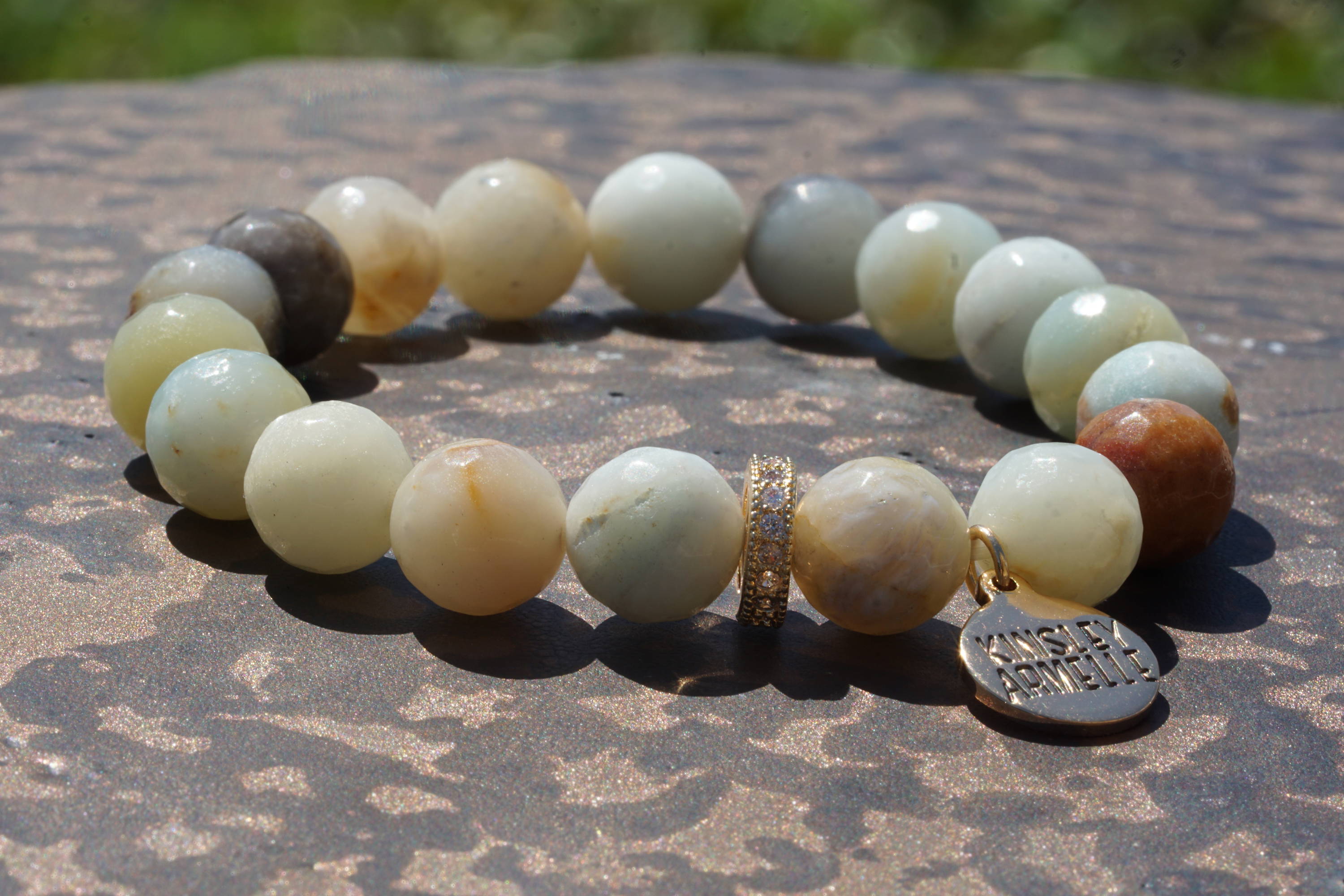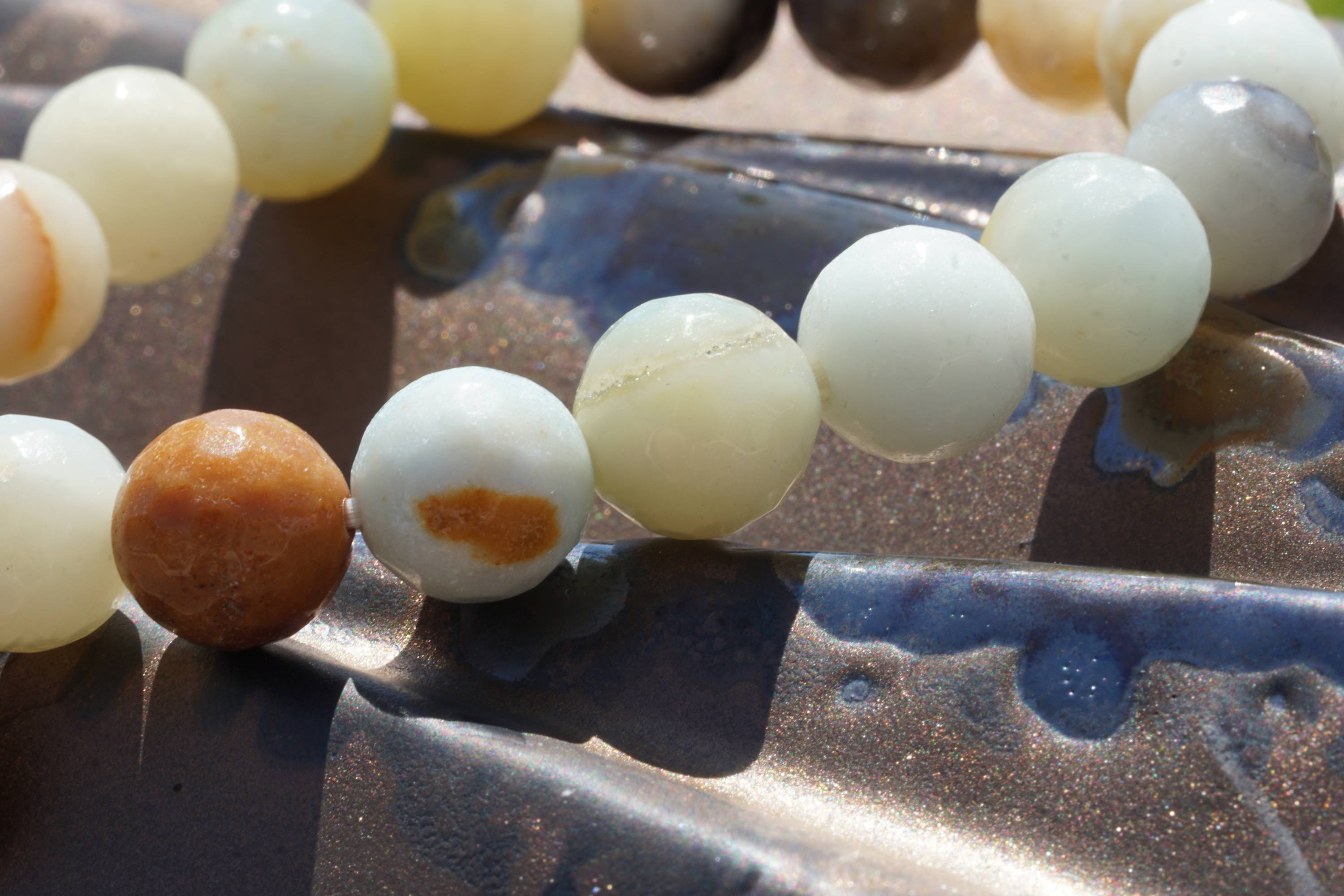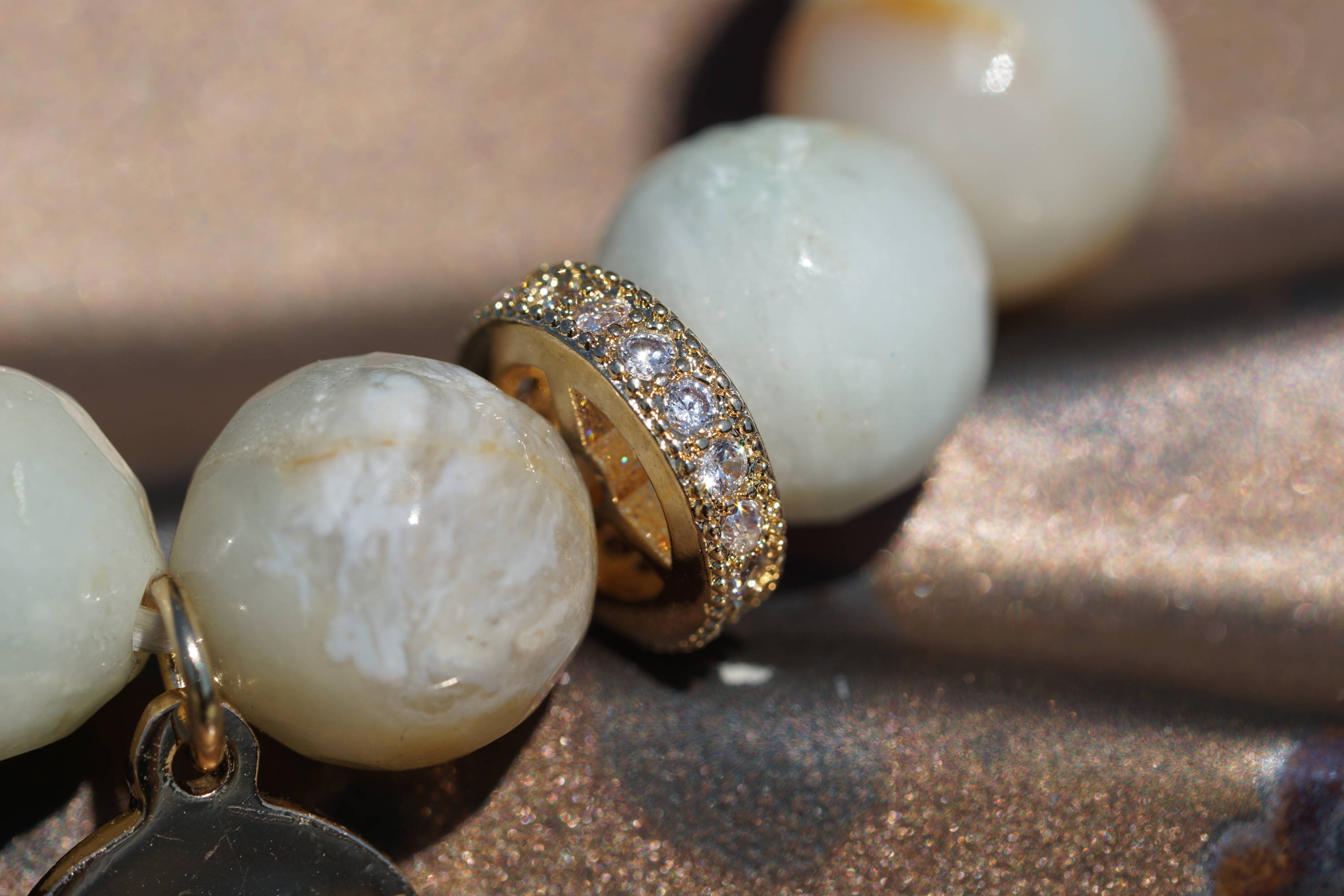 Why did we name the bracelet 'Solar'?
Amazonite not only inspired the design, but the name too! First, we decided on the collection for the design, Eternity, but we still needed a name. Each amazonite stone is unique and the colors are very earthy. Crystal was reminded of the planets in our Solar system during the last stages of the design process and voila, Eternity Collection - Solar Bracelet.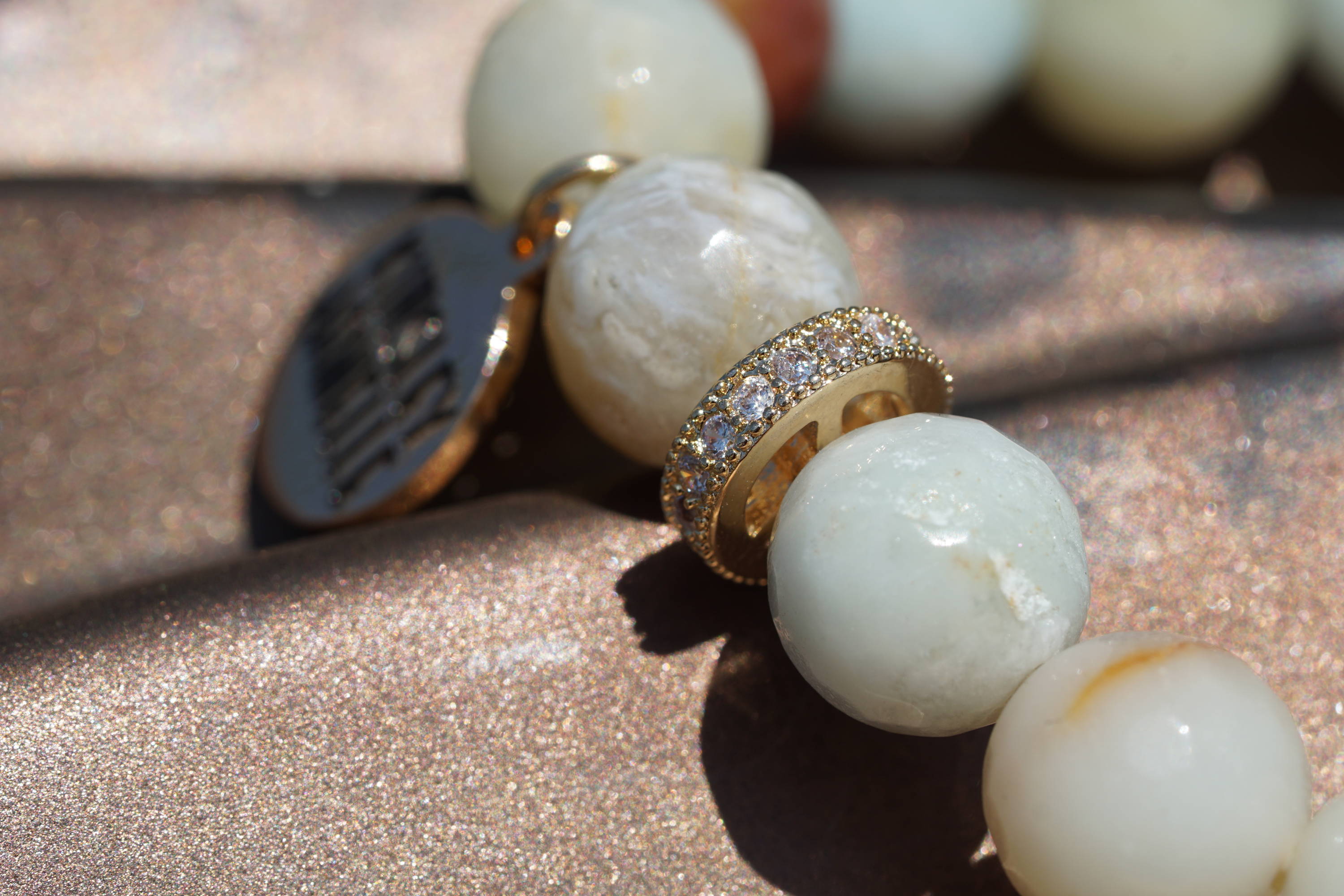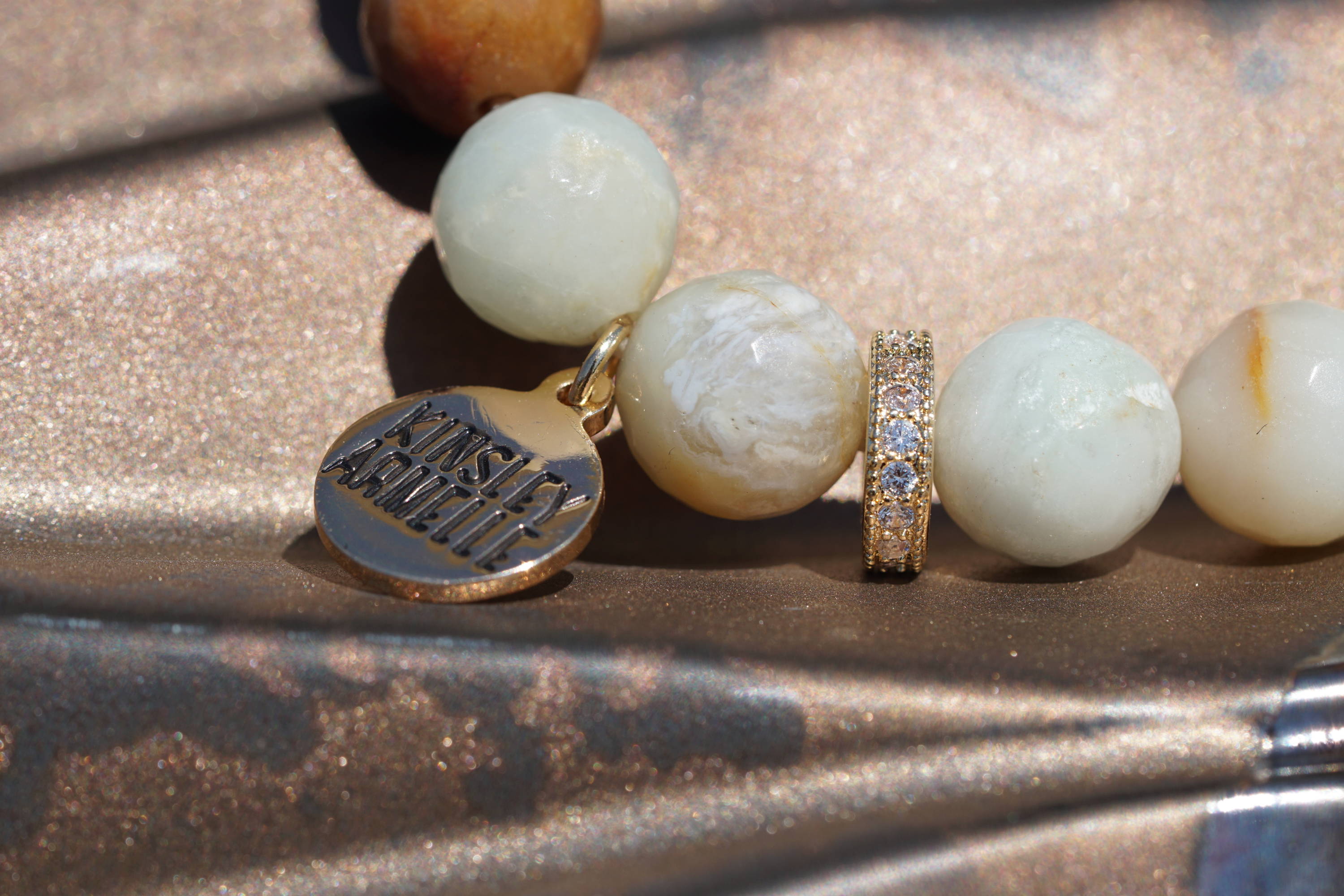 How can you style this piece?
Amazonite beads are hands down Crystal's (Founder & Creative Director) all time favorite beads and she styles them with EVERYTHING! There are so many variations of colors that you can stack with darker darker pieces for the colder months or brighter pieces for the warmer ones. Crystal loves stacking them with other amazonite designs and mixing metals to bring out the different colors of each bead.
So what are you waiting for?
Add the Eternity Collection Solar Bracelet to your KA Collection Today!