What was the inspiration behind our Glitz Collection Speckle Bracelets?
Our Glitz Collection Speckle Bracelet made its debut in our Fall 2016 release along with our Glitz Collection Haze Bracelet and Khaki Bracelets. The Glitz Collection was designed because we really wanted a dainty, lightweight bracelet that would stack easily with some of our larger stone bracelets. The Glitz Collection Haze, Khaki and Speckle were the first three KA bracelets designed with 8mm stone beads (we had been using 10mm previously). We chose neutral stones for the Haze and Khaki, but we wanted to include a fun, funky, statement bead, so we chose dalmatian jasper for our Speckle design. We named it Speckle because of the dalmatian jasper stones. The pave bar on each one of these bracelets make every stack pop and can be dressed up or down. All three of these designs have remained top sellers for KA!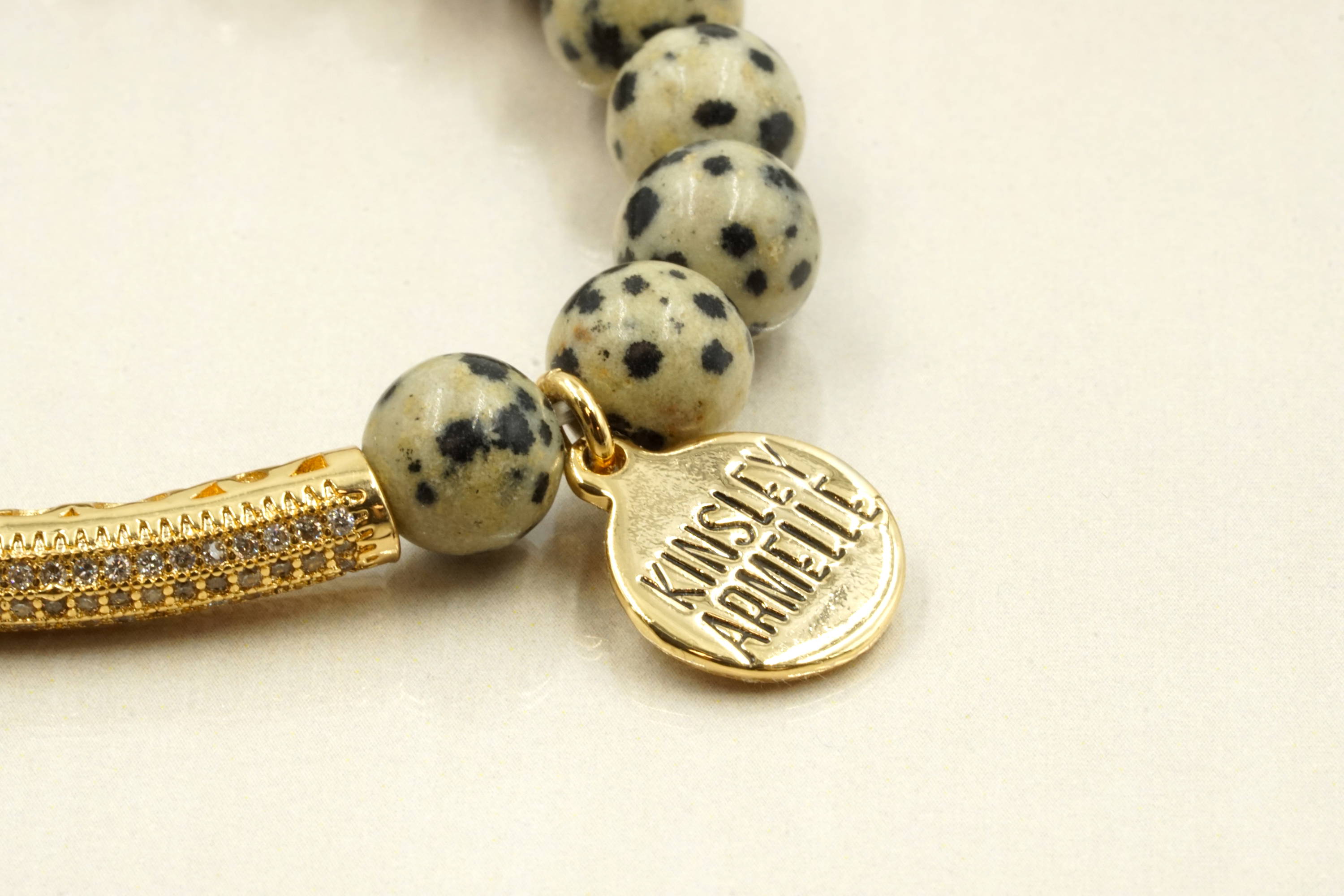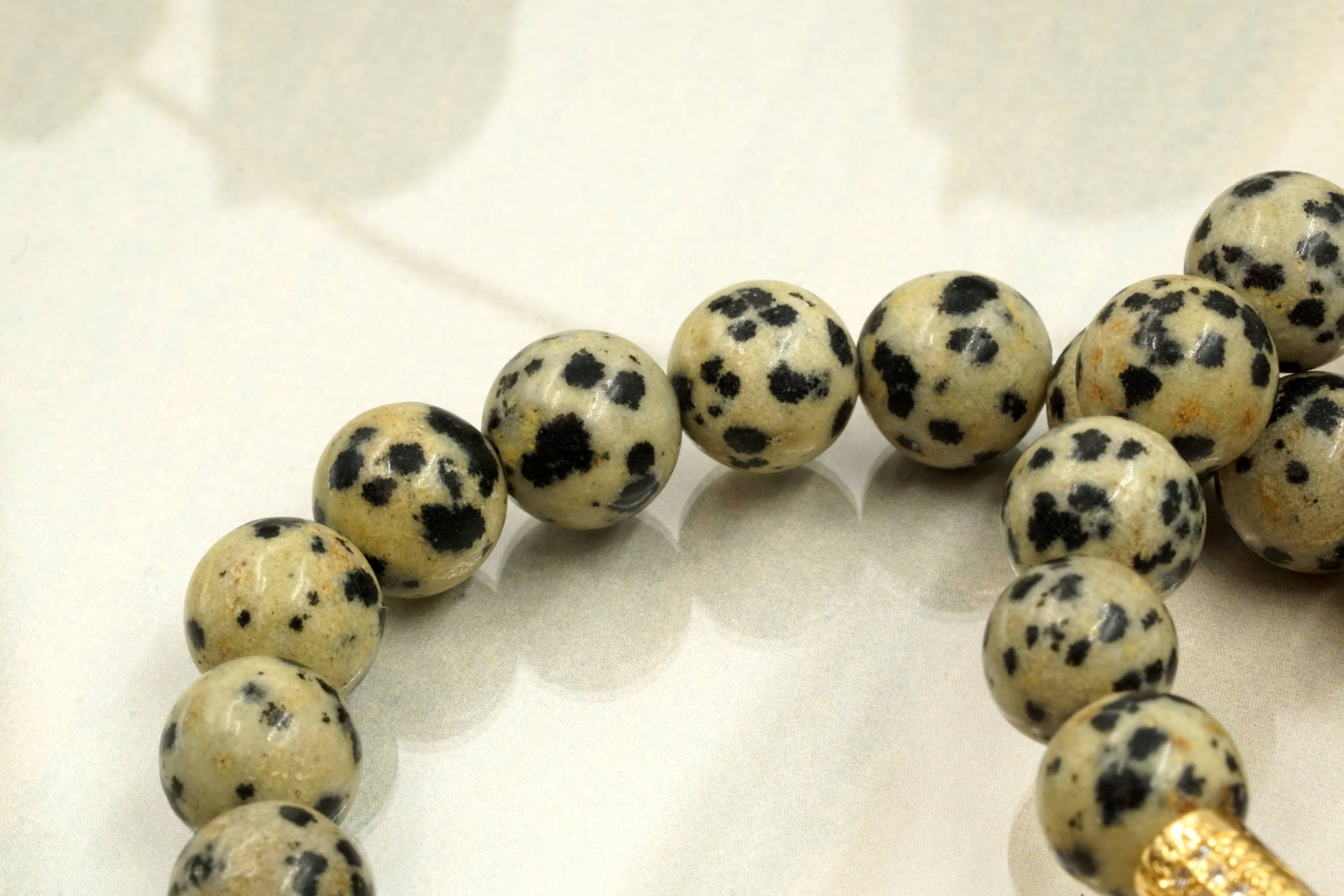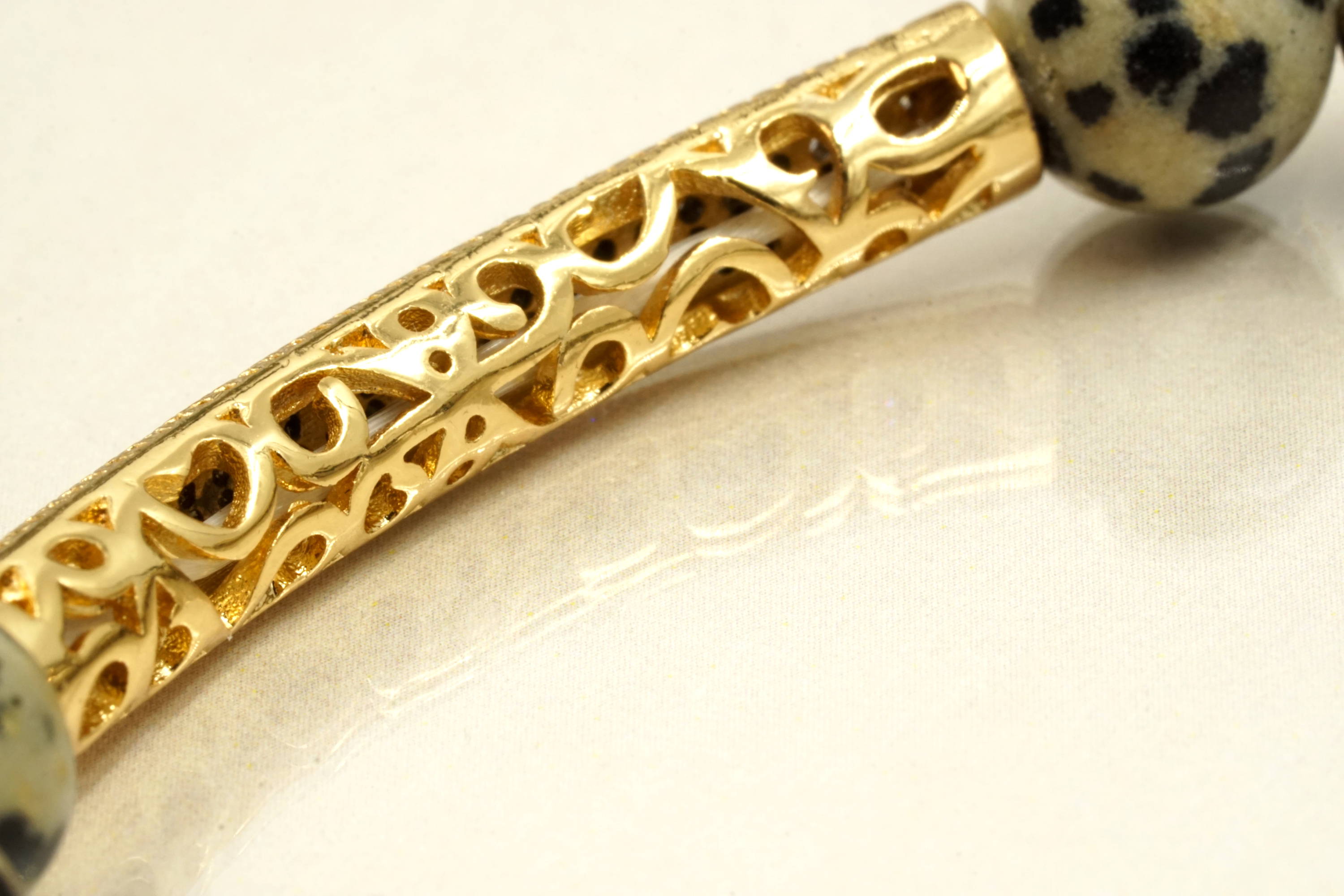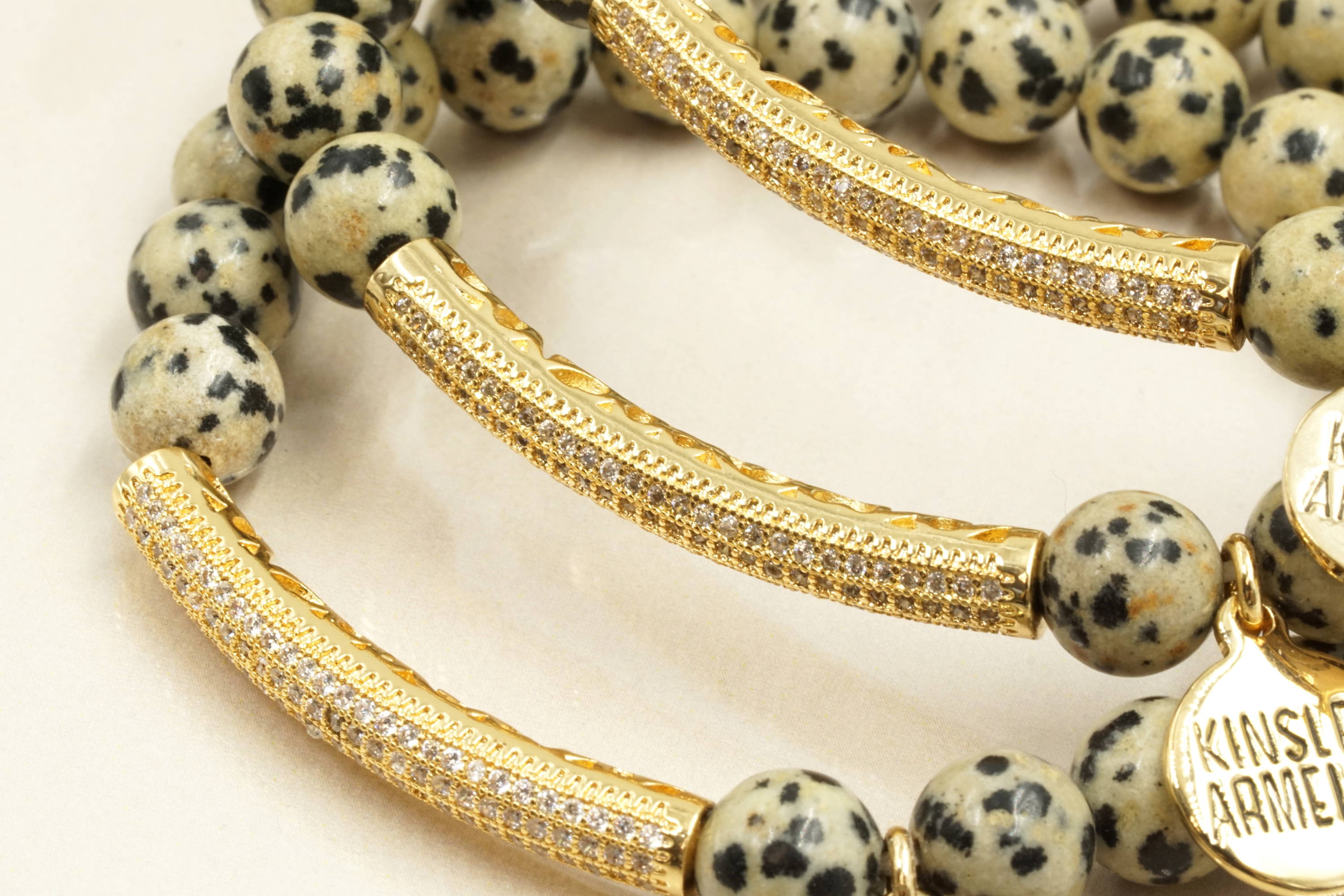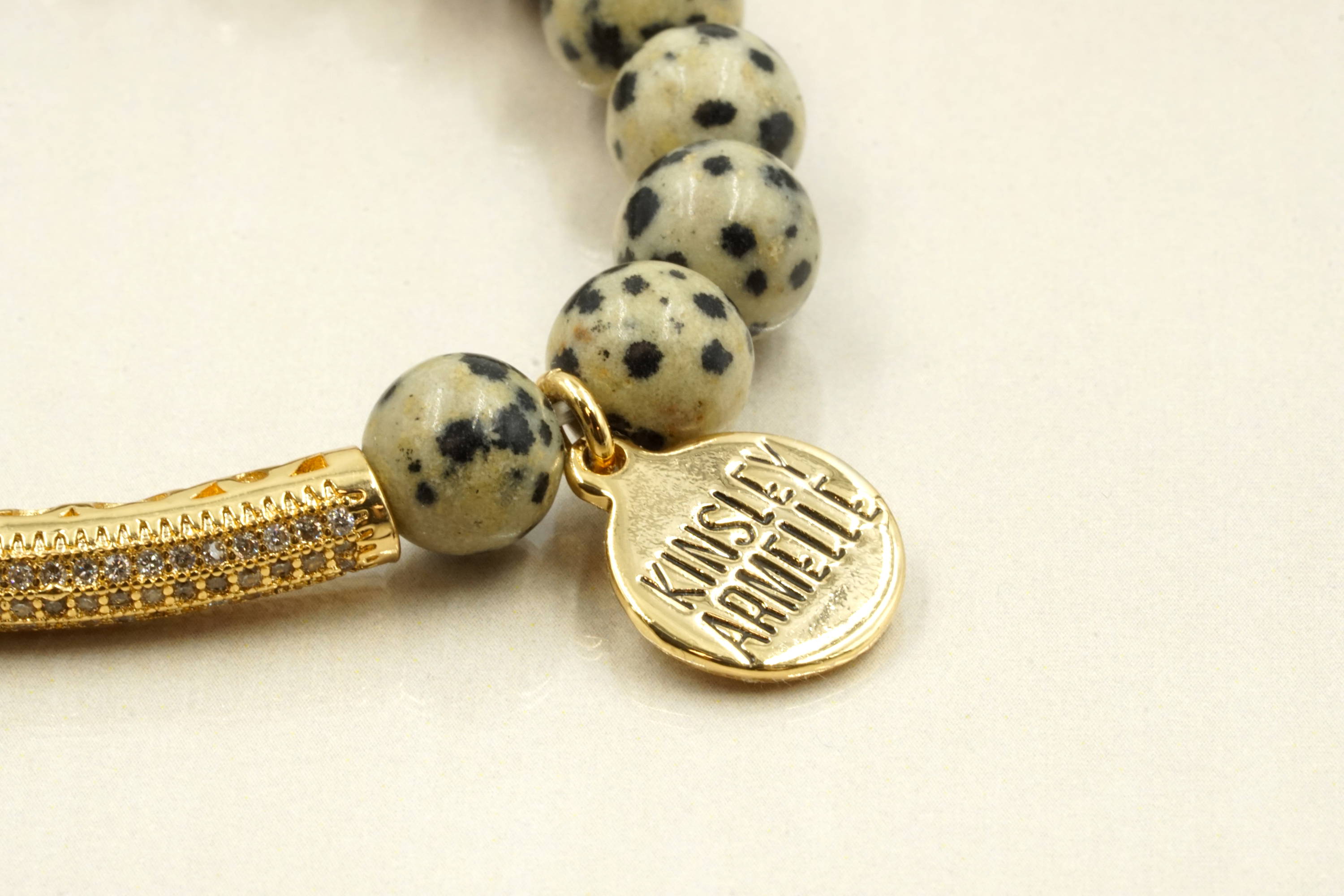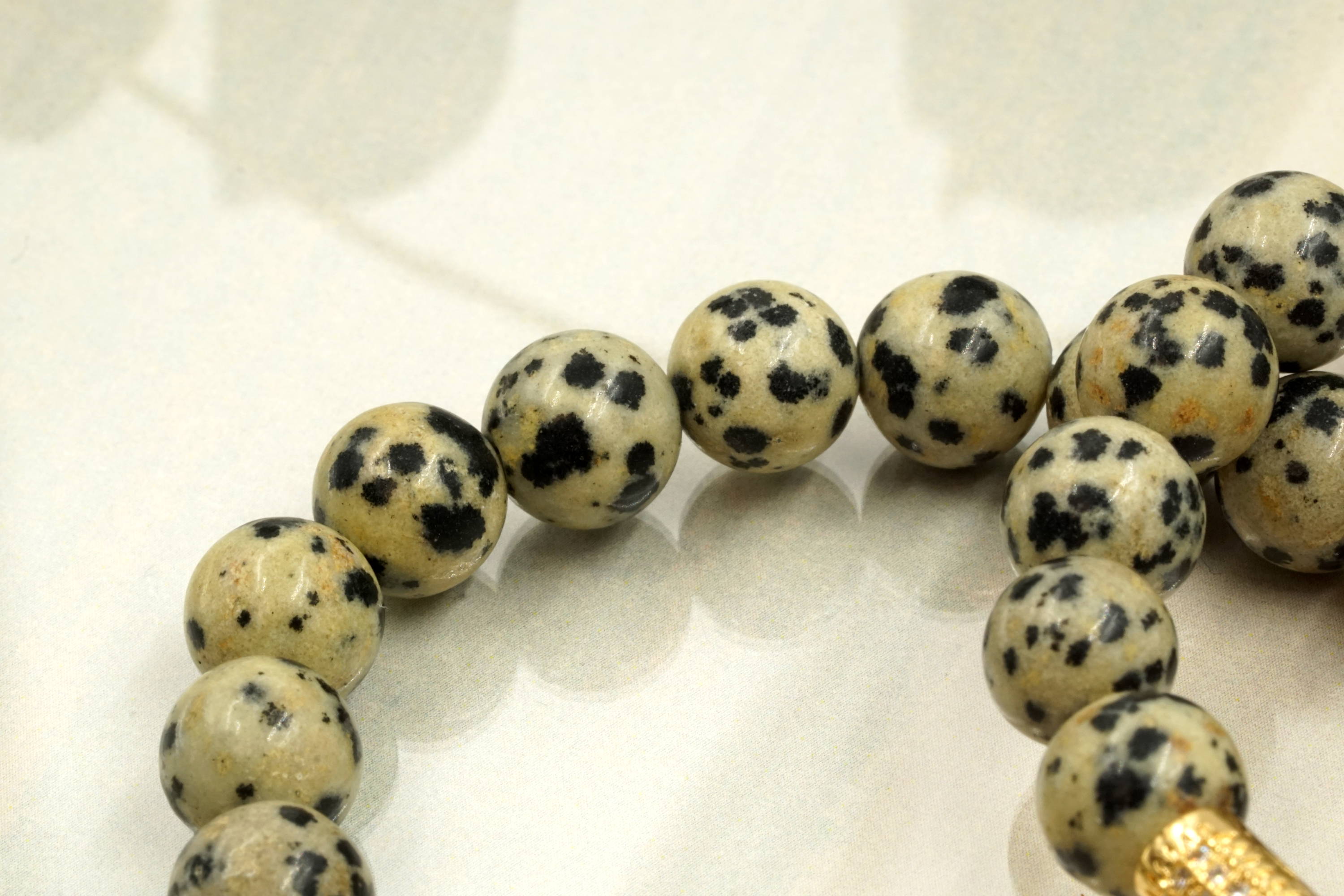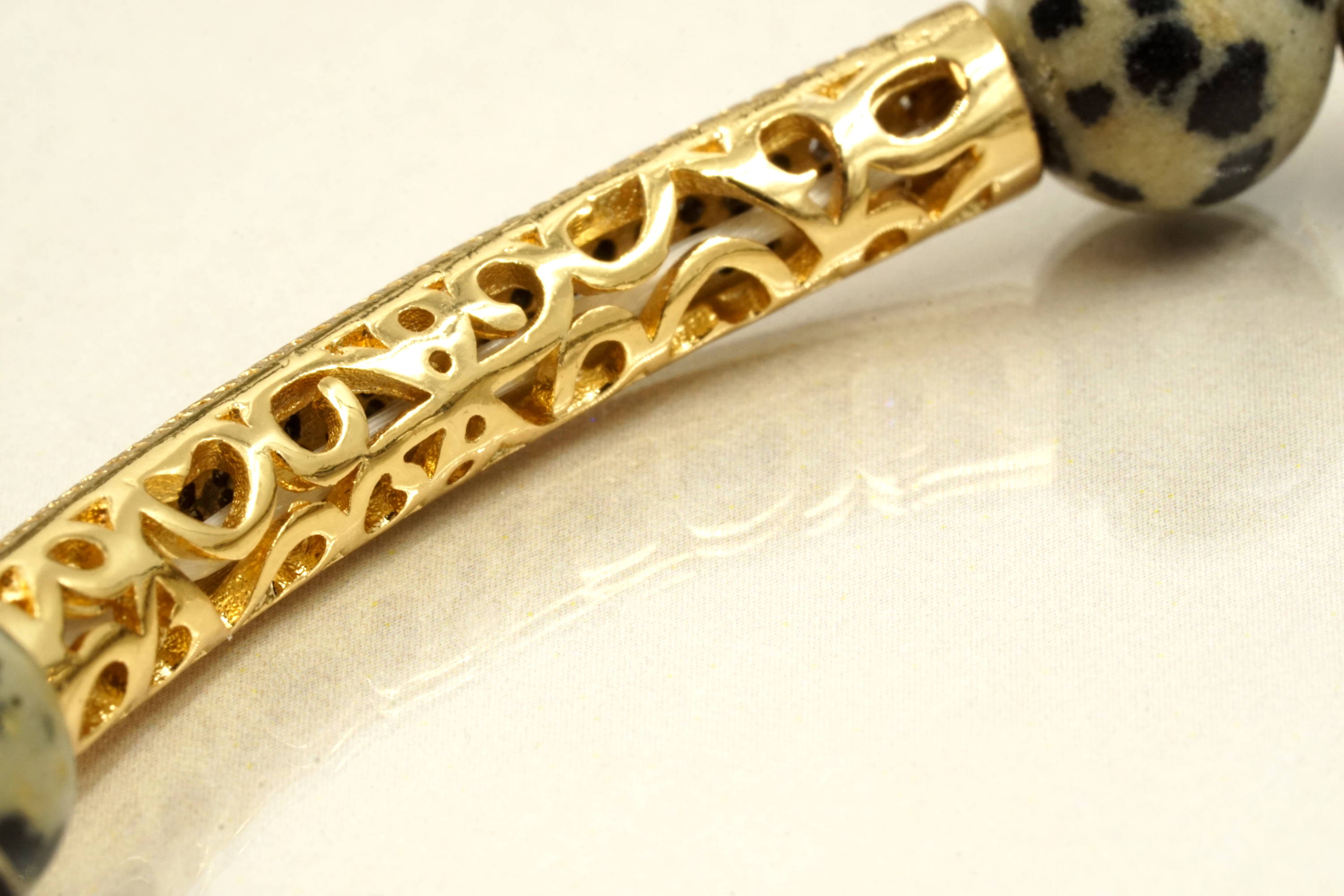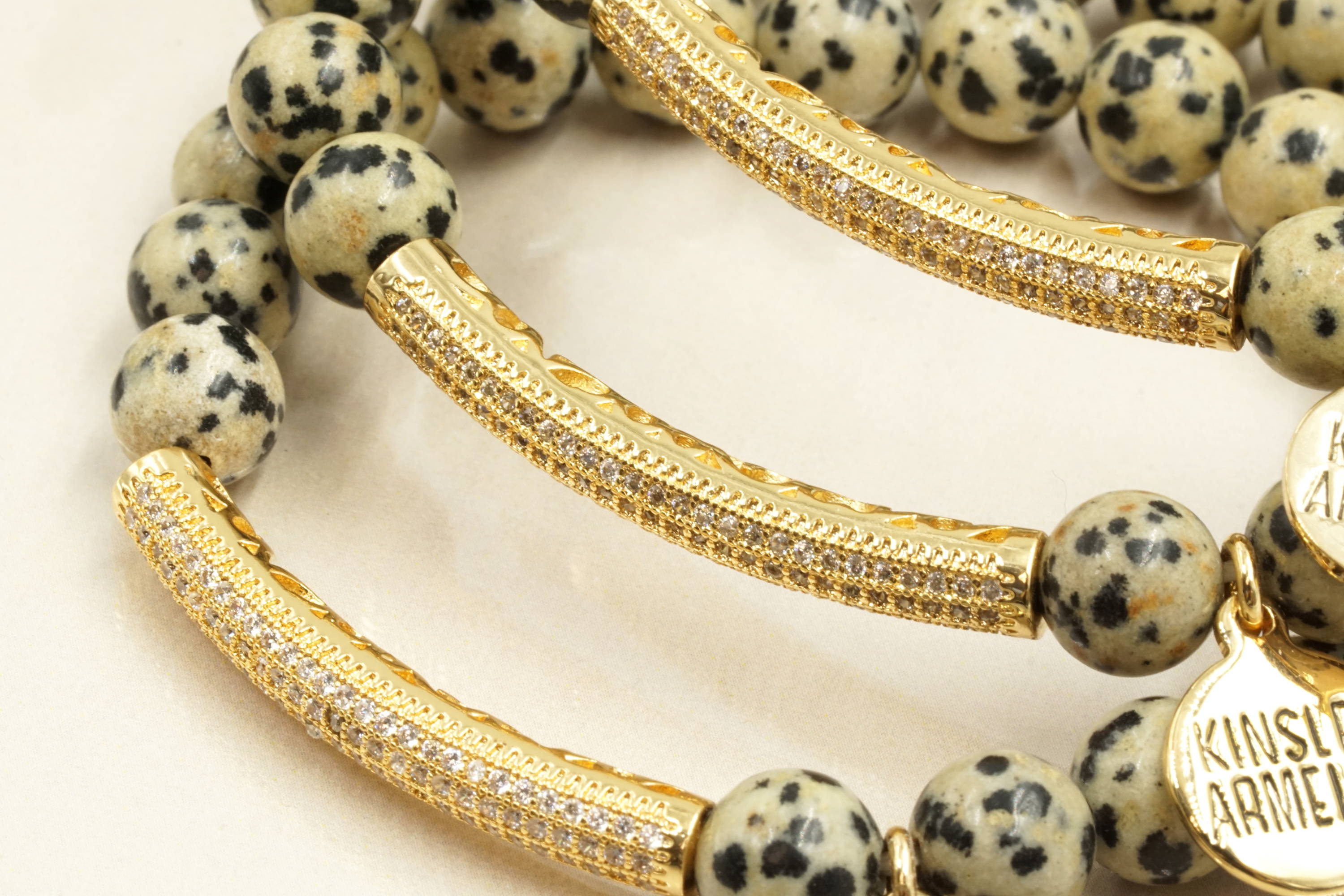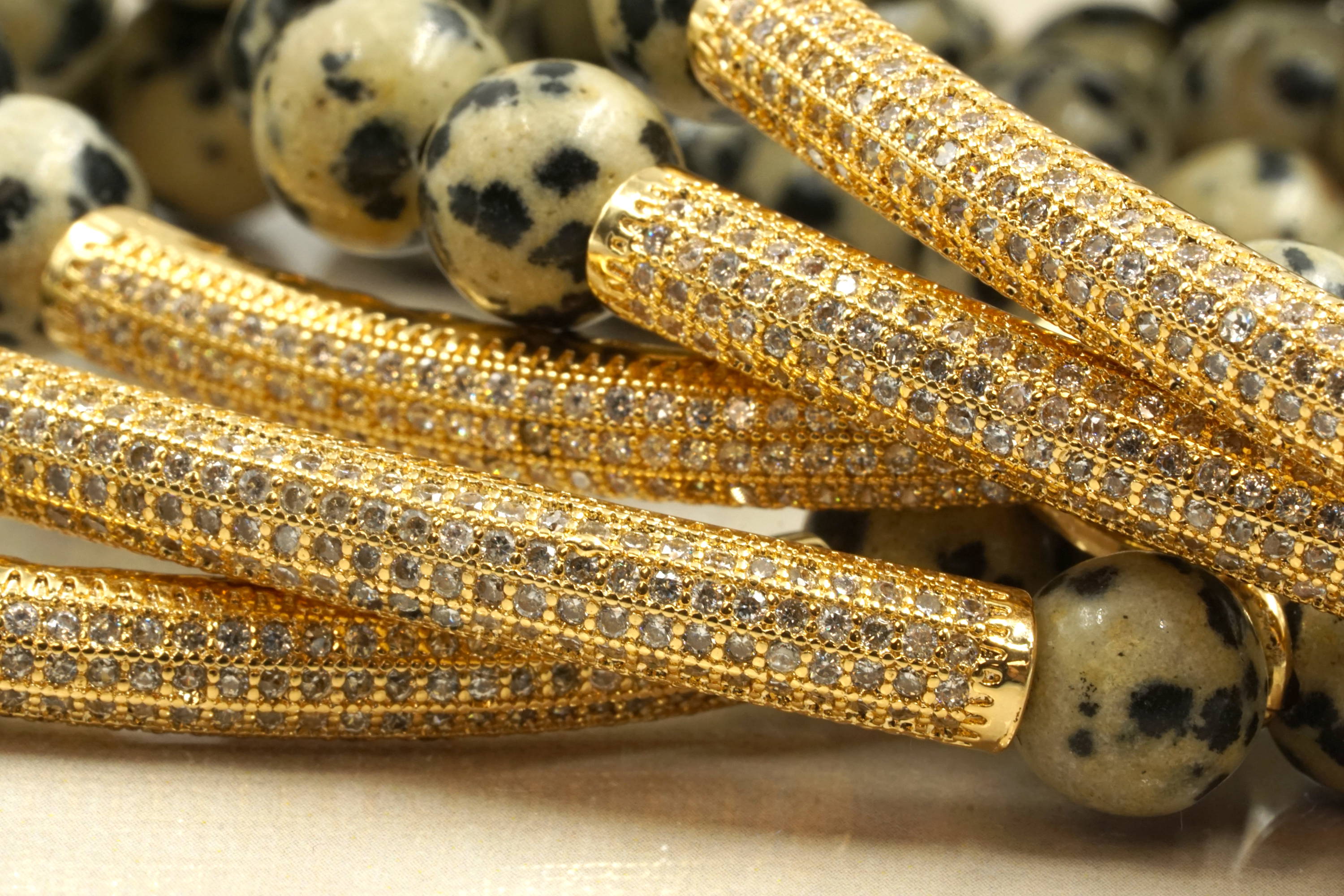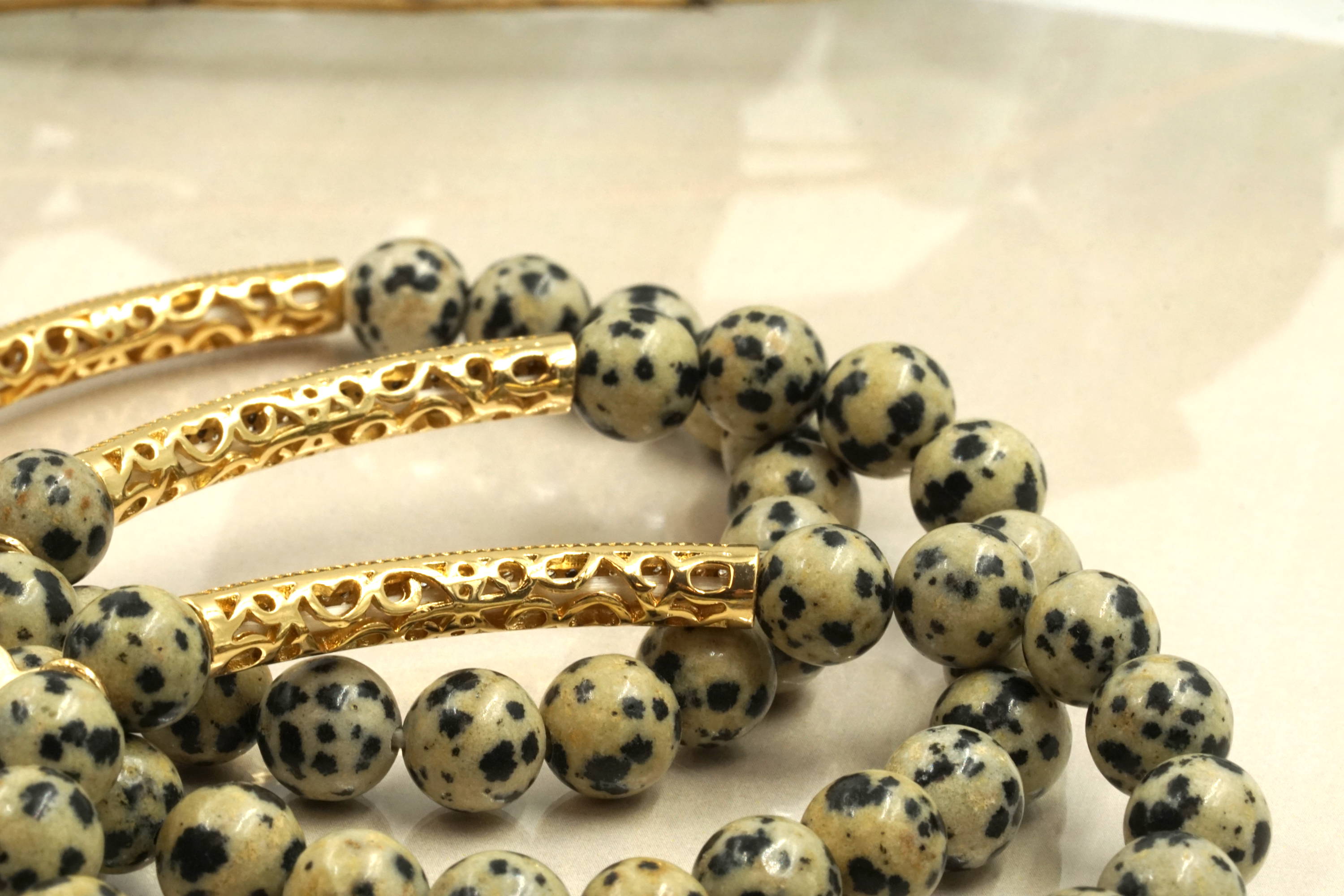 What stones are used to make the Glitz Collection Speckle Bracelet?  
We use Dalmatian Jasper in our Glitz Collection Speckle designs. Dalmatian stones are produced in Chihuahua, Mexico. The stone earned its name because its 'speckles' look just like the spots you see on Dalmatian dogs. Dalmation Jasper is known as a semi-precious stone and can be easily polished to achieve a high luster.

Dalmatian Jasper is also known as a 'healing' stone. When worn, Dalmatian Jasper is known to remove negative thoughts and emotions which prevent one from moving forward in their own lives. It helps you to keep balance and remain grounded.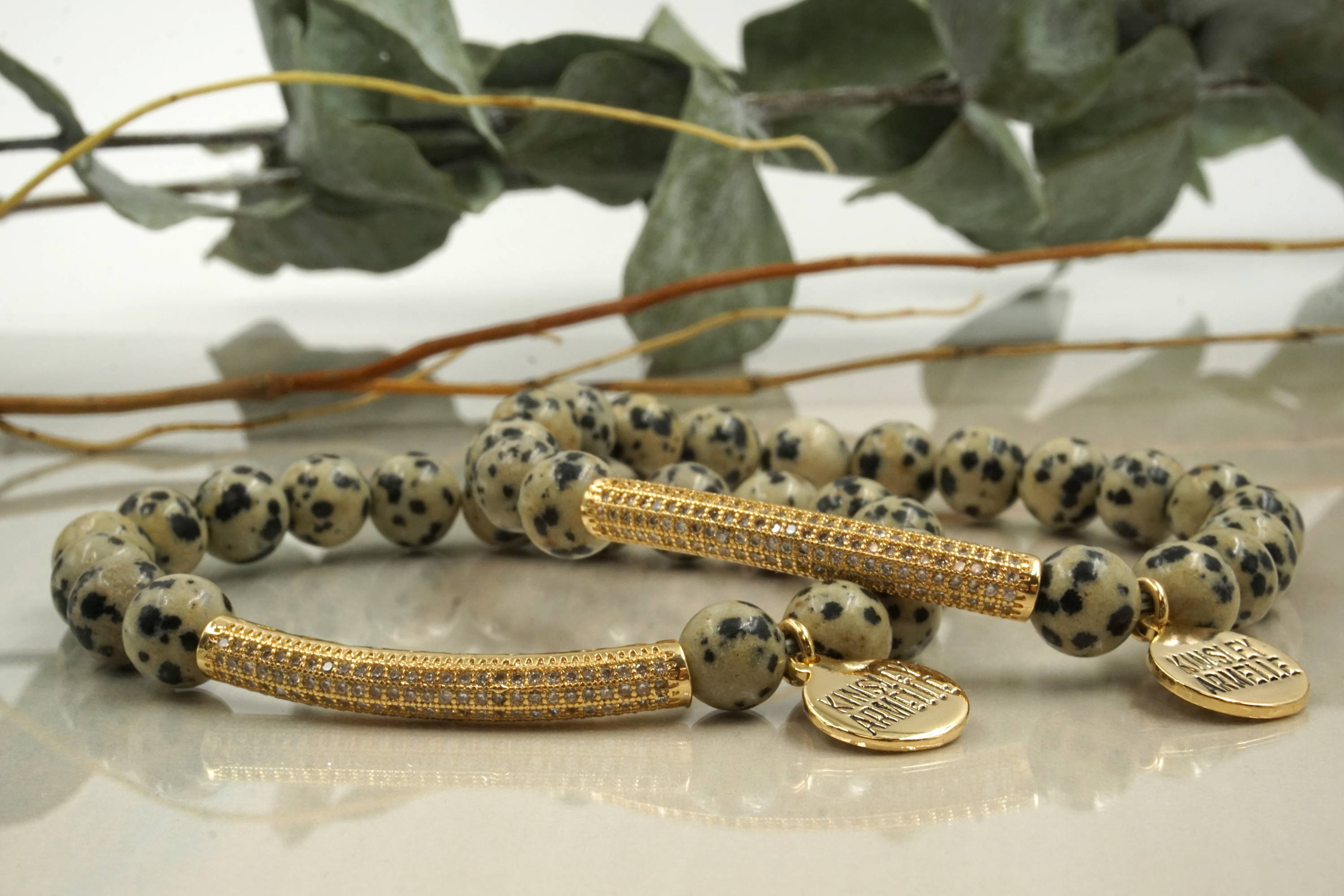 What is the best way to style our Glitz Collection Speckle Bracelets?
This dainty, neutral, lightweight bracelet can be styled SO MANY WAYS! Stack it with like colors, for a chic look, OR pair it with some of our brighter designs to make a show stopping statement. The possibilities are endless.
So what are you waiting for?
Add one of our Glitz Collection Speckle Bracelets to your KA Collection today!