KA's Essential oil collection
Creating your perfect blend

KA has created an exquisite line of bracelets that include the luxurious stones, agate, angelite, aventurine, howlite, jade, and sesame stone paired with lava and rosewood beads.
The porous lava and rosewood beads allow each bracelet wearer the quality and uniqueness of KA designs, mixed with the ability to experience the aroma therapeutic benefits of essential oils when they are worn in unison.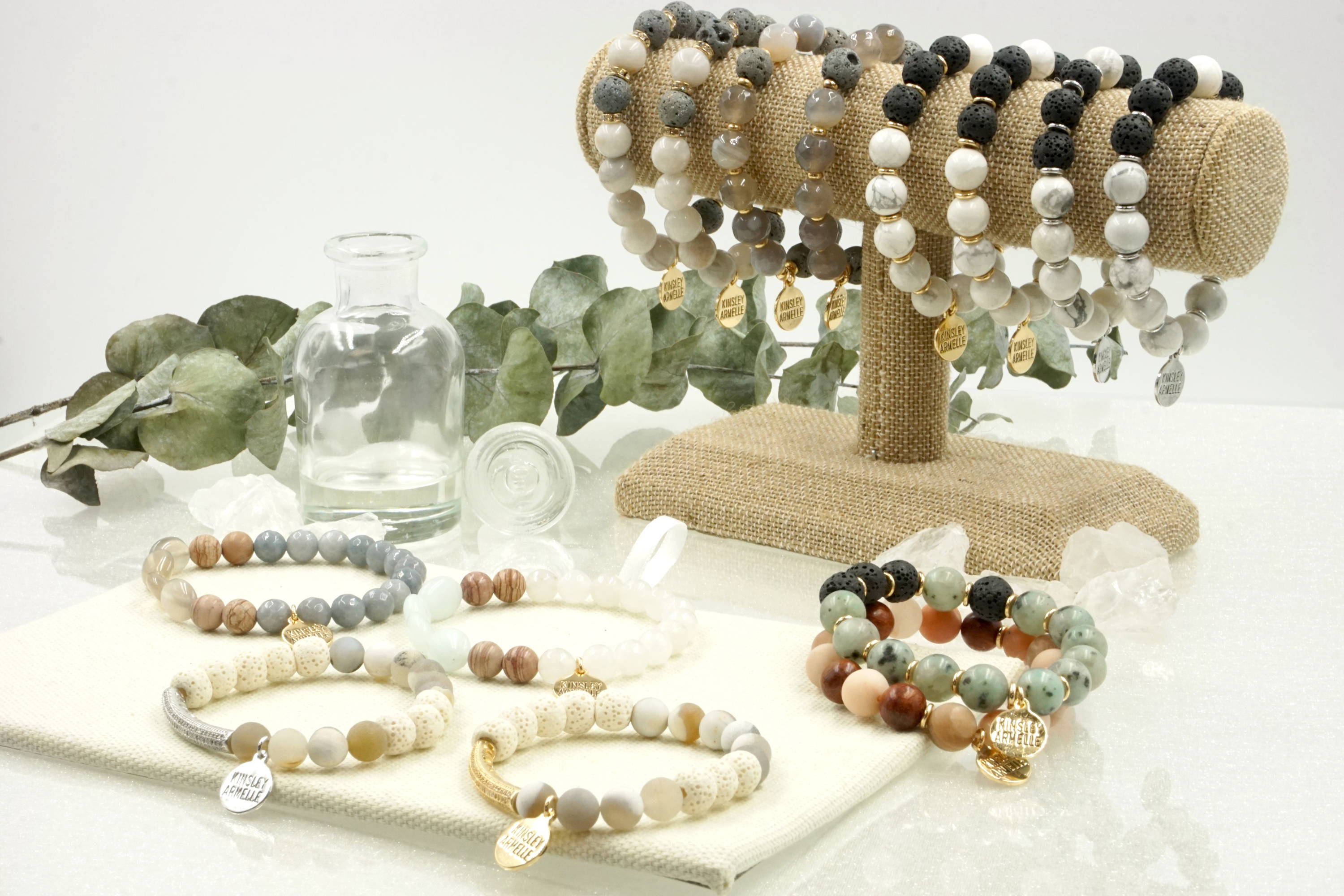 What are essential oils?
Essential Oils are natural oils that are typically obtained by distillation and have the characteristic fragrance of a plant or other source from which they are extracted. The oils capture the plant's/sources scent and/or flavor, also called its "essence." Unique aromatic compounds give each essential oil a specific 'essence'. There are several brands that have become popular over the past decade and any brand of true essential oils will work well with KA Designs Essential Bracelets.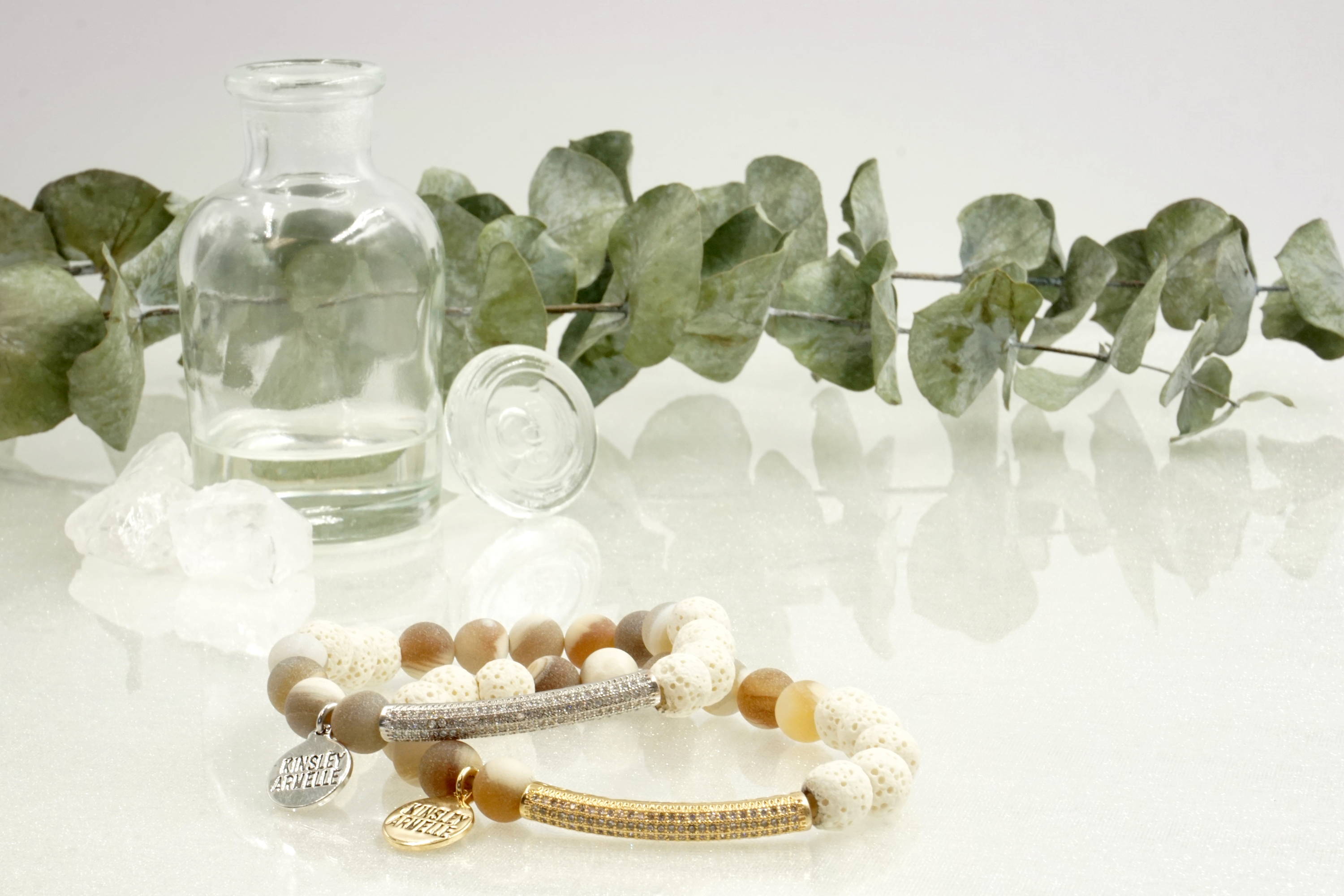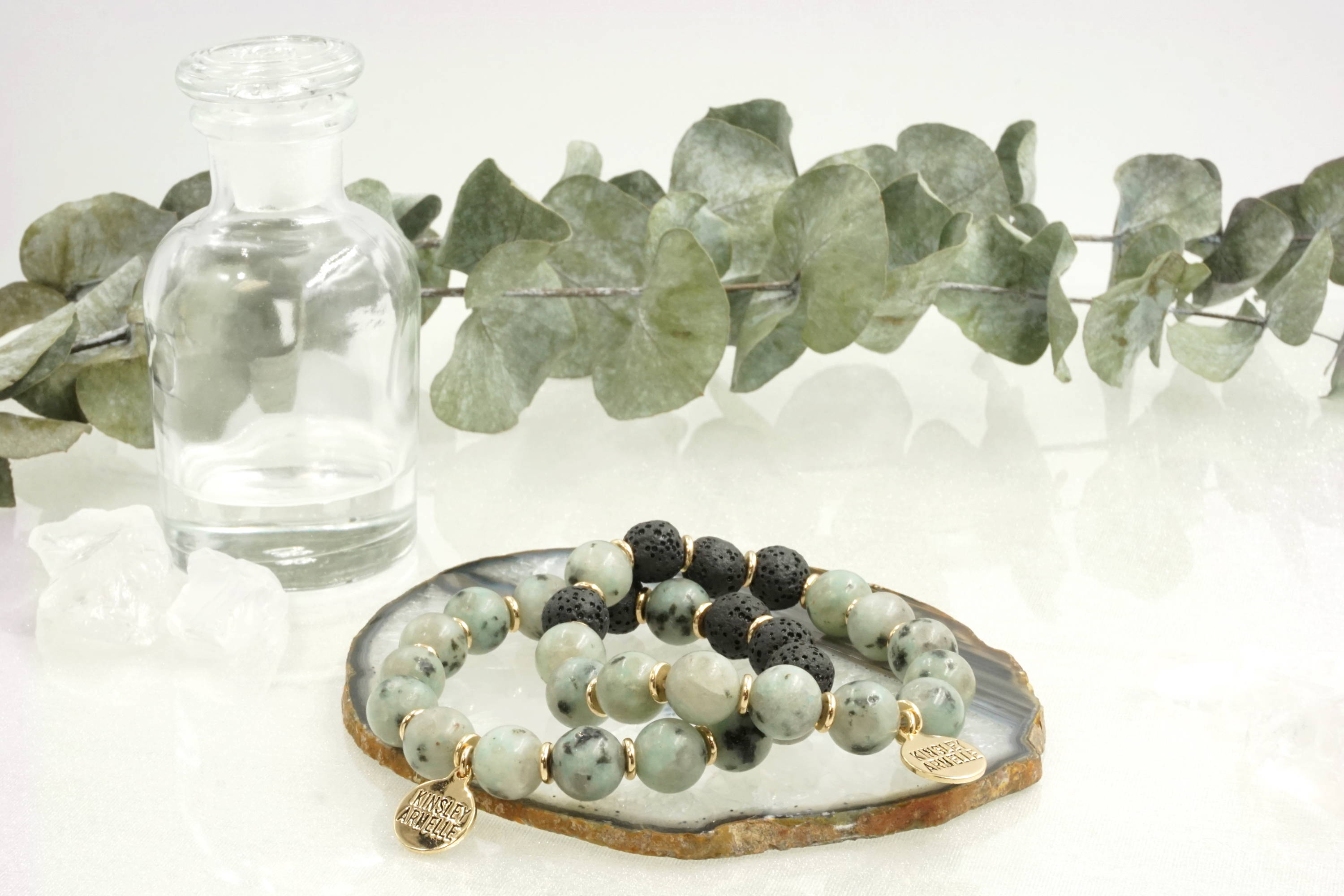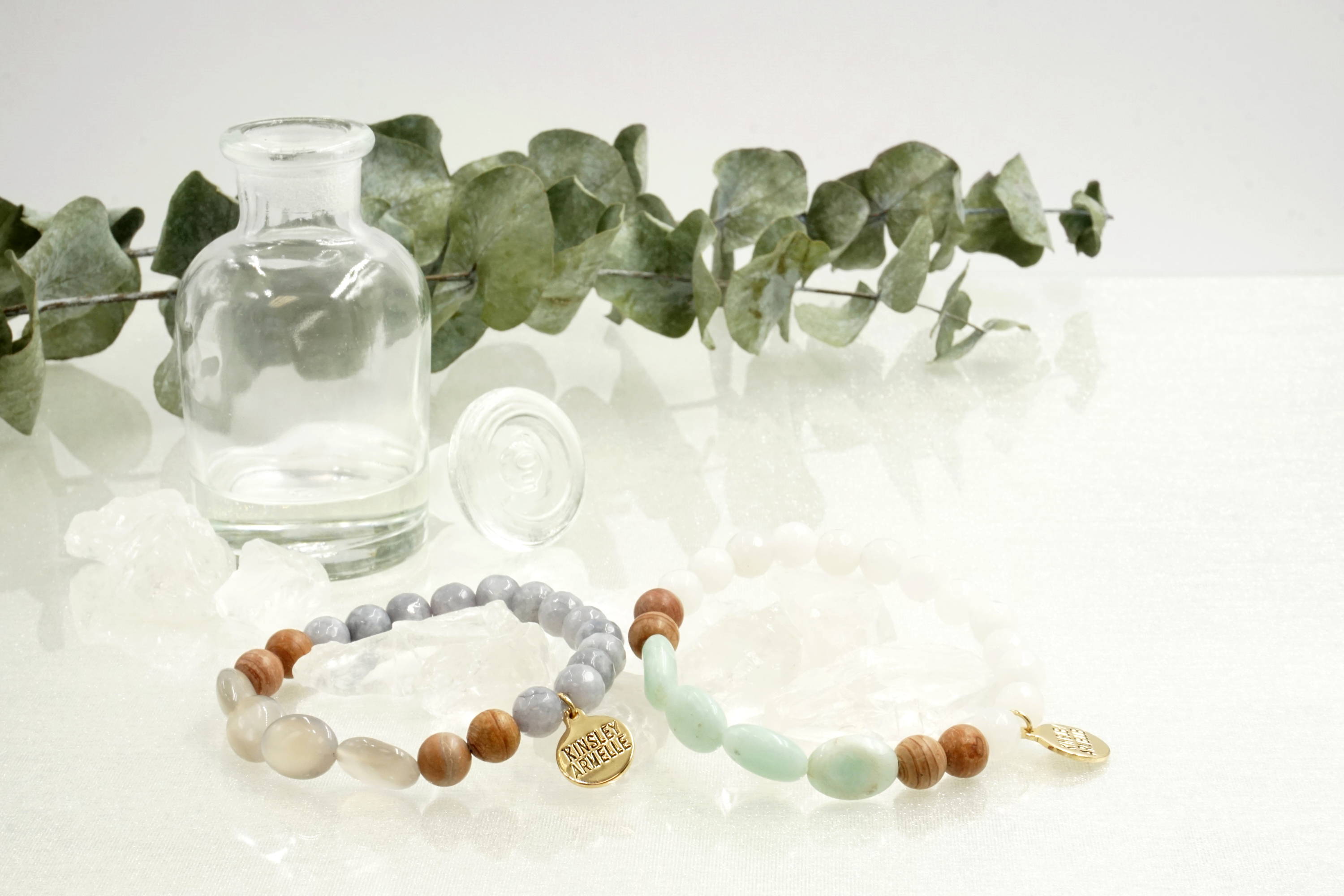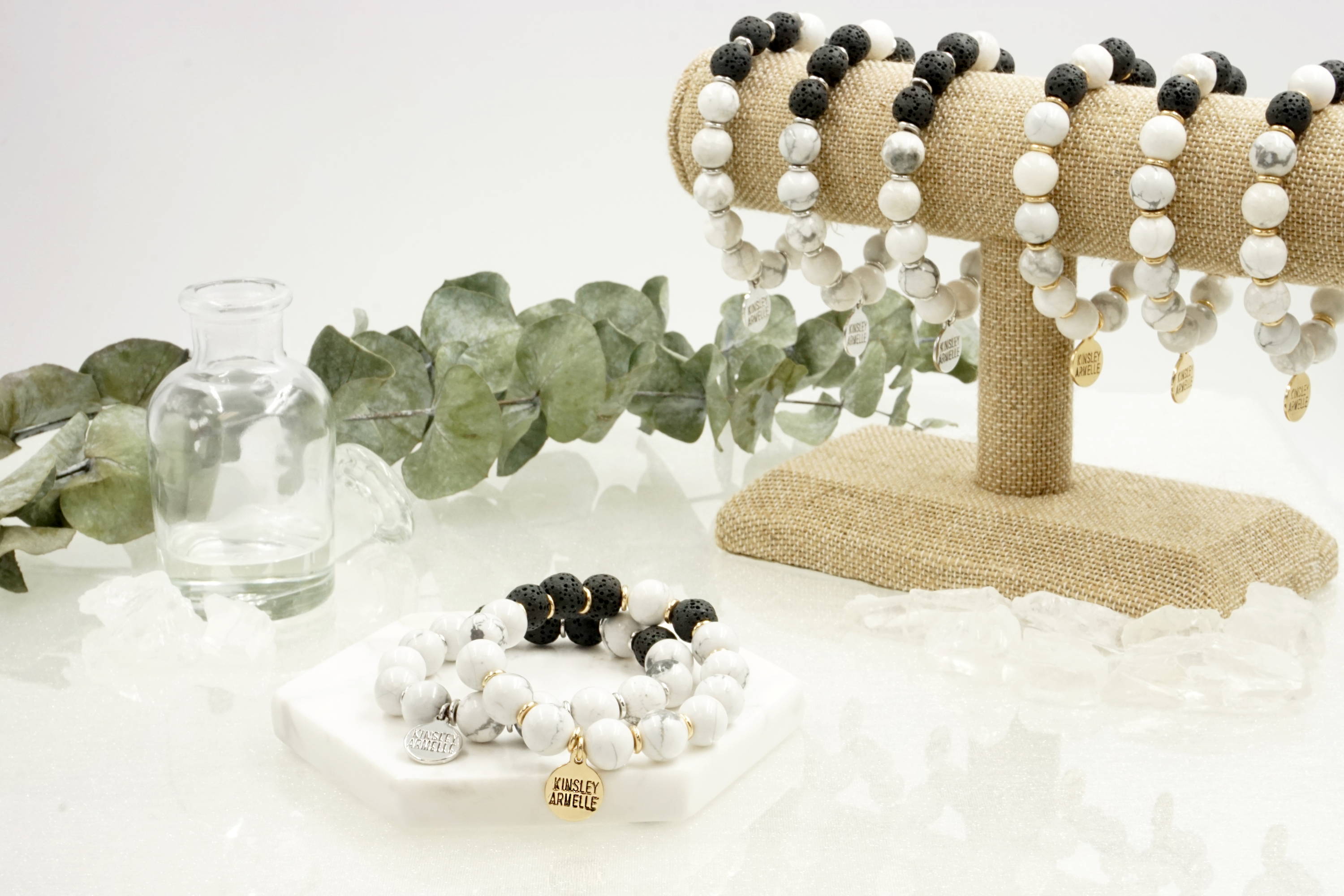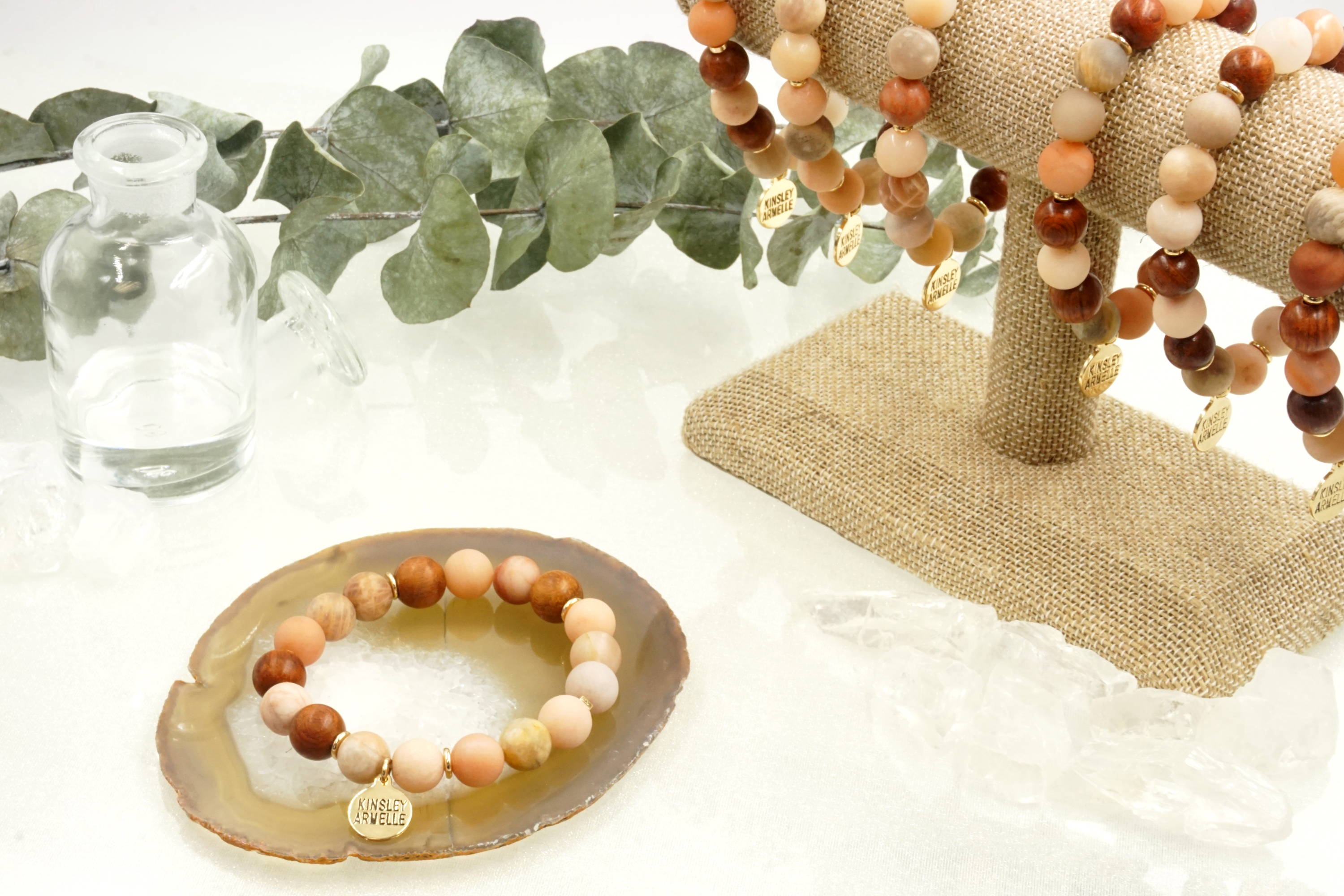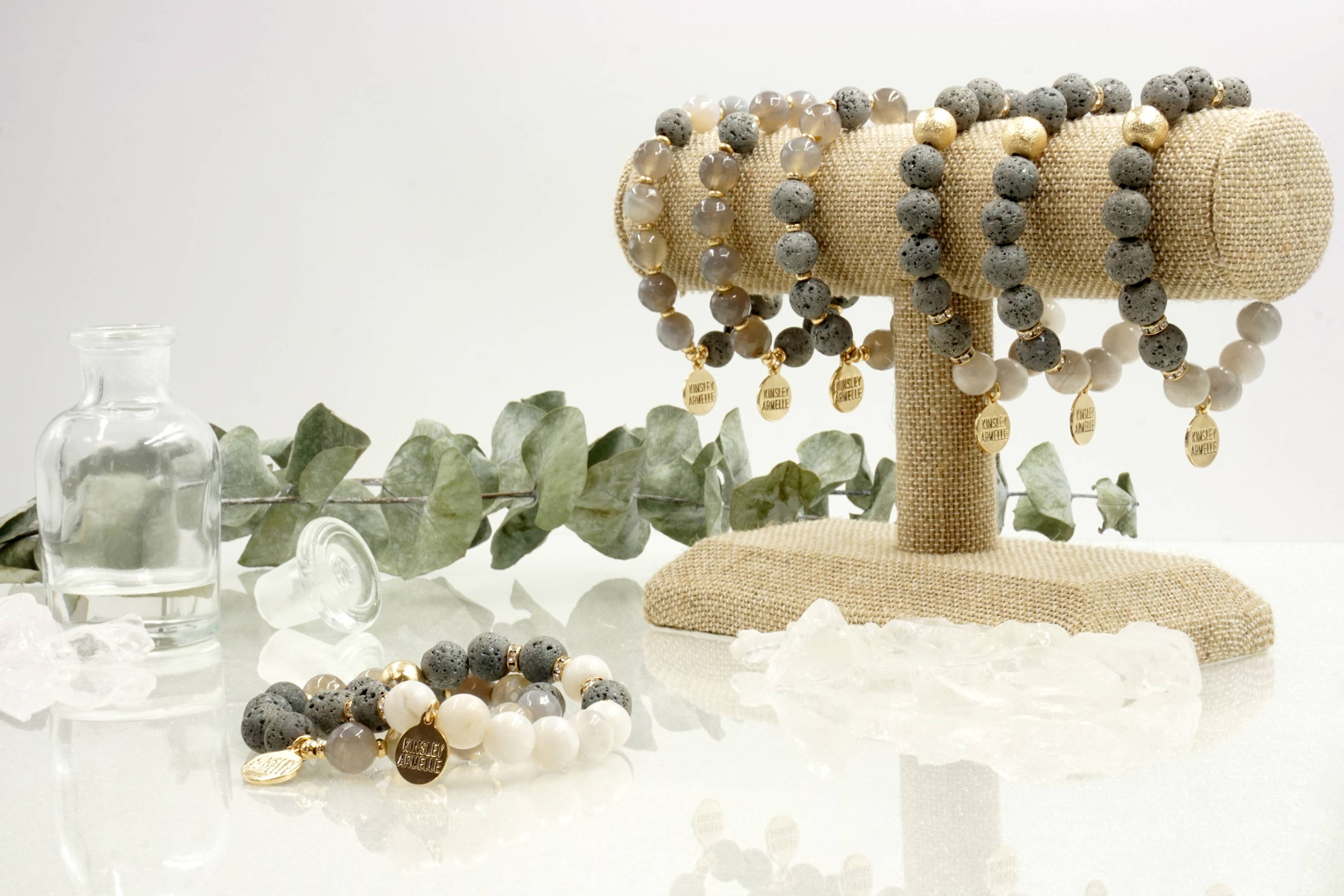 How can i use essential oils with ka's Essential collection?
Simply place 1-2 drops of your favorite essential oil directly onto any of the natural rosewood or lava beads on your KA Essential Oil Collection Bracelet and enjoy the therapeutic benefits of your oils all day. The scent will diffuse for 1-2 days depending on your oils. Some oils are stronger than others, therefore, some can last longer.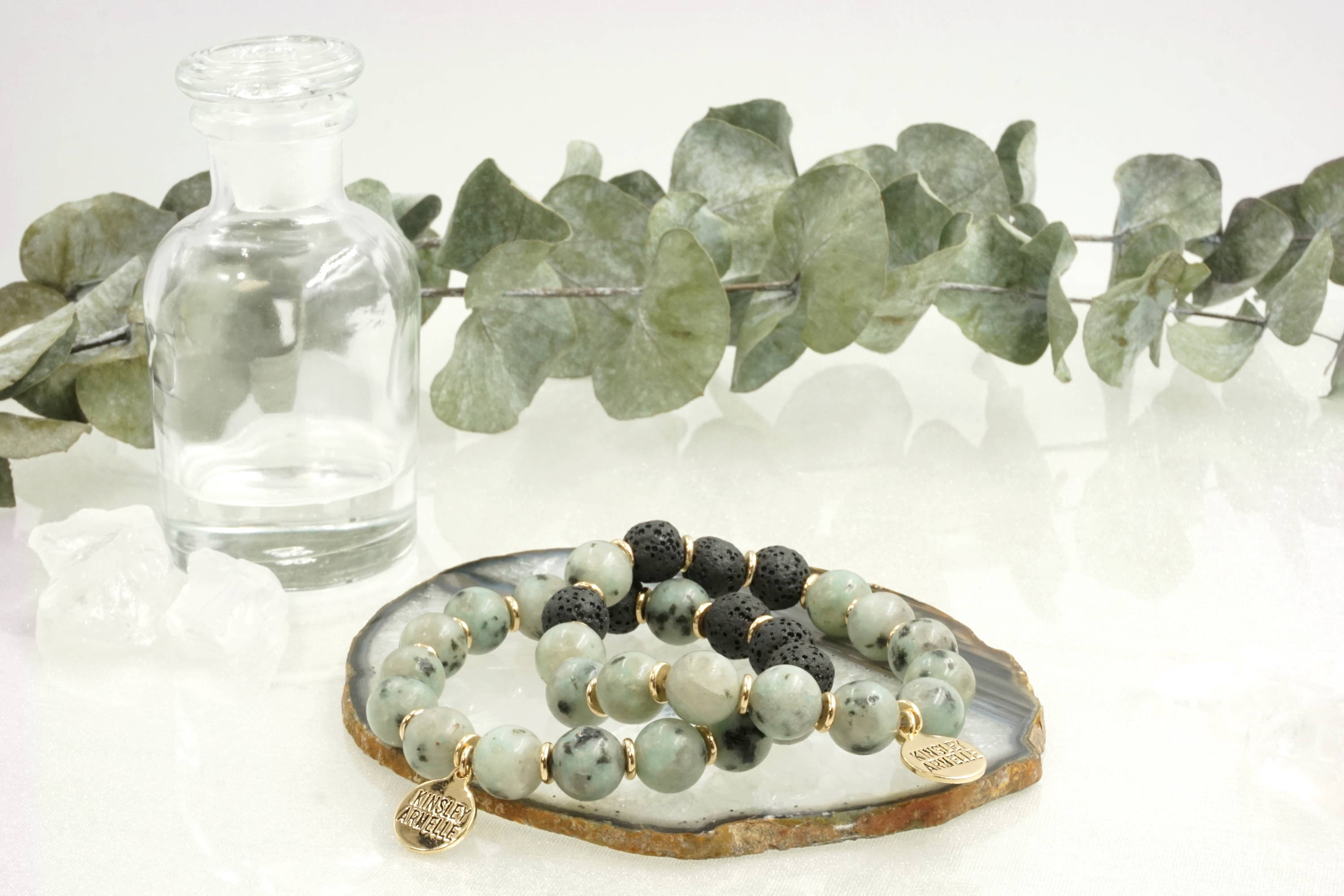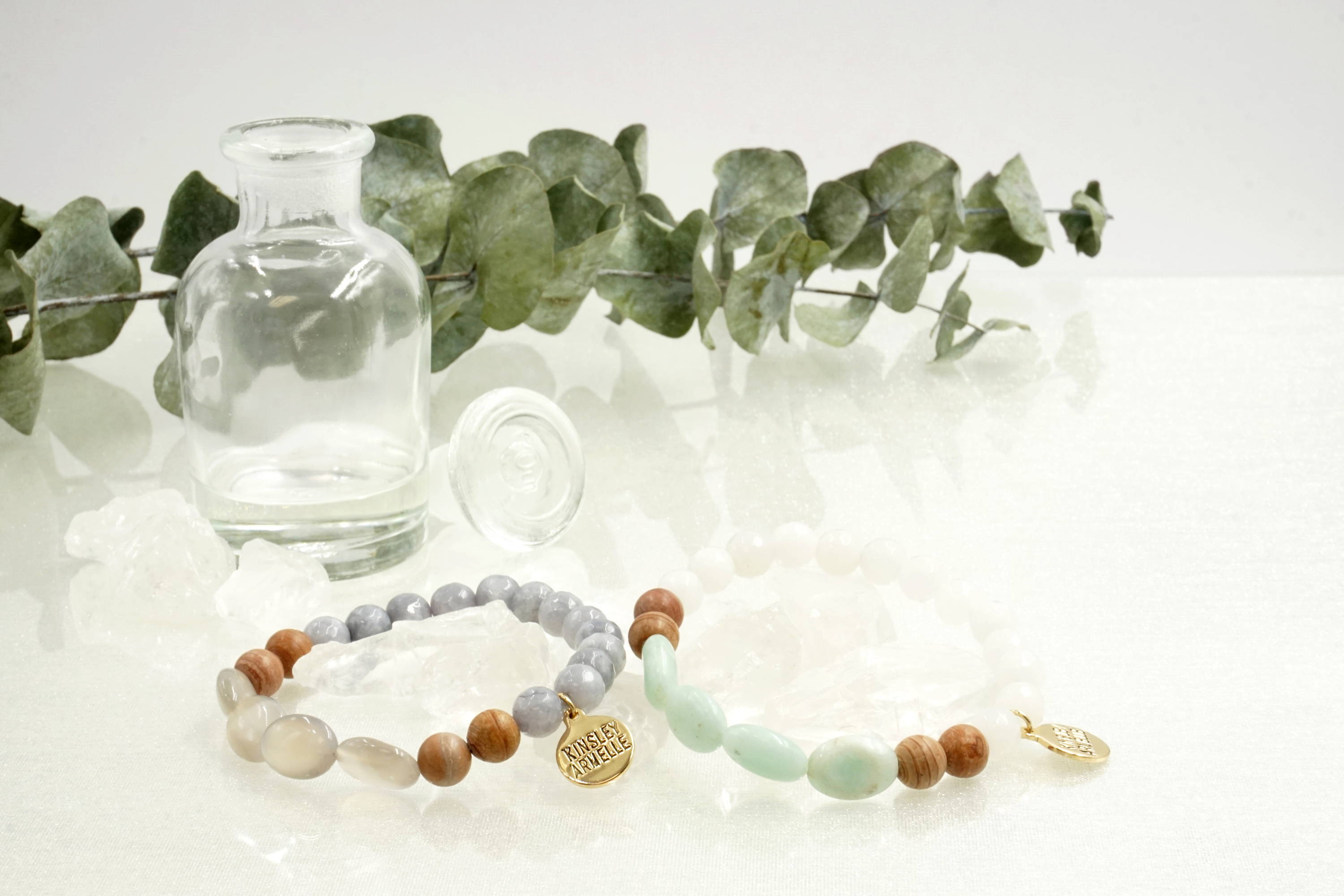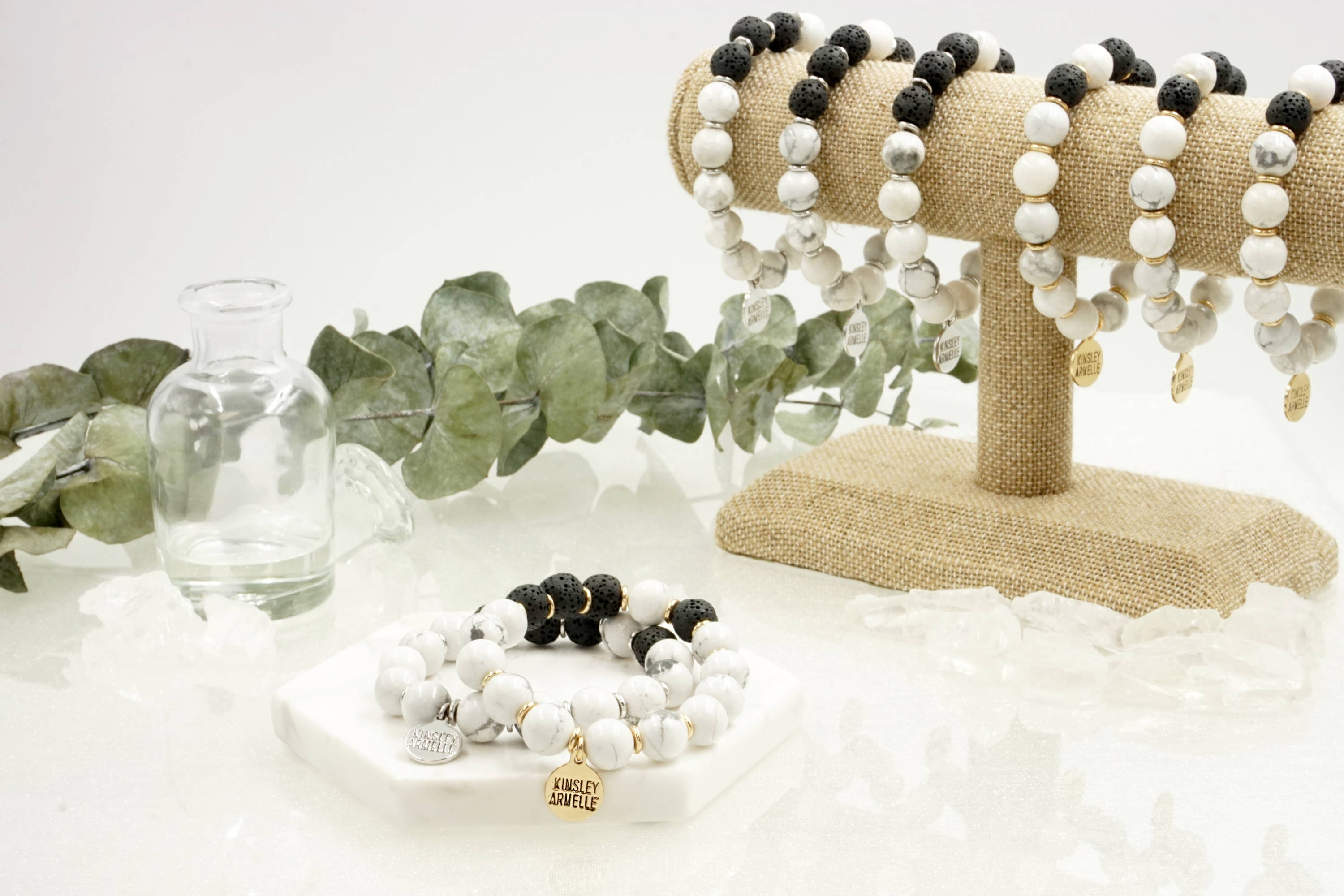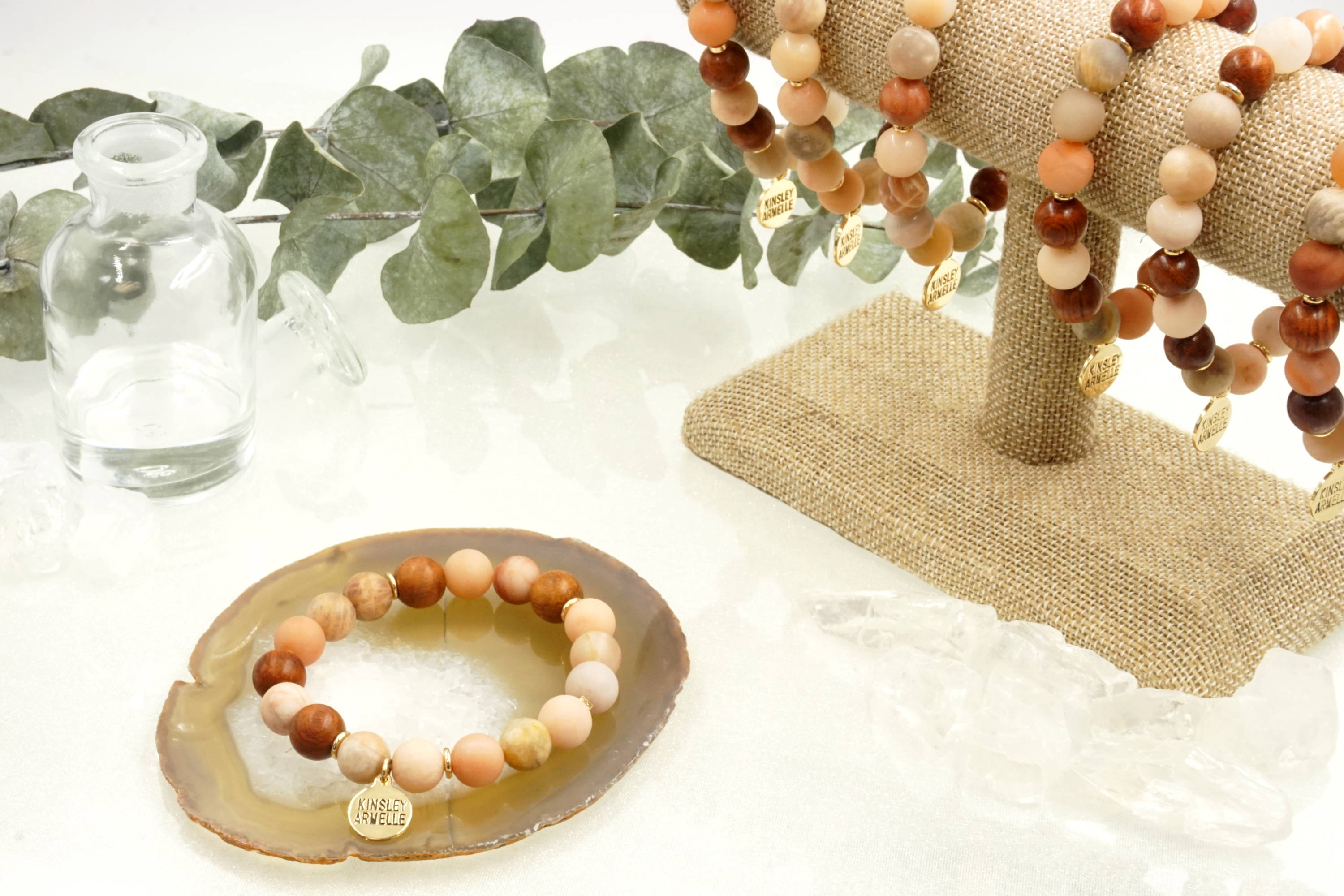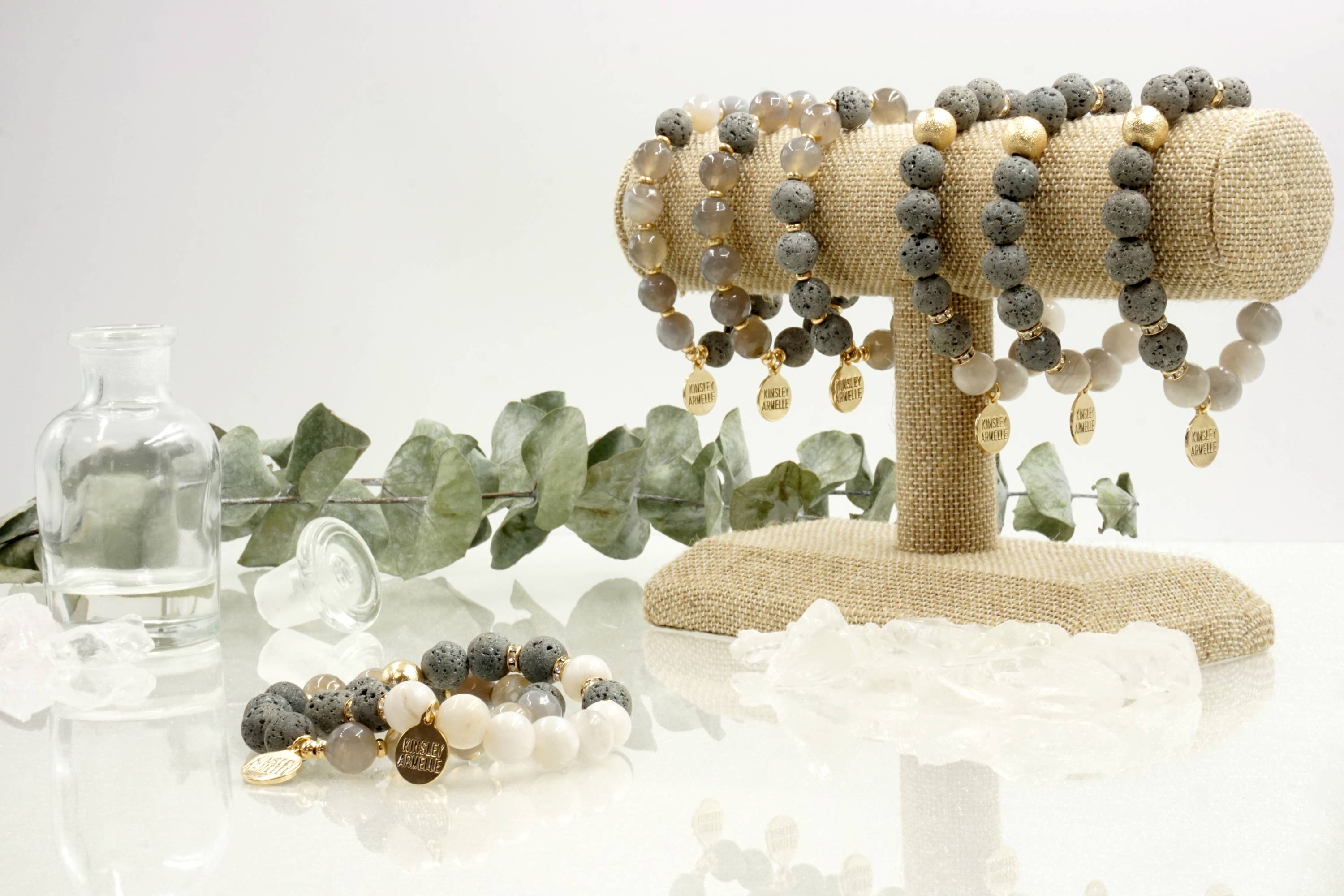 what are lava beads?
Lava stones and lava beads are made from basalt, a lightweight and porous material that are created during a volcanic eruption. Due to the holes and bubbles created by the explosive eruption from a volcano, they are porous which makes it easier to absorb the essential oils!

*Please note when the essential oil is applied to the lava beads, darkening at application is normal and will only be temporary.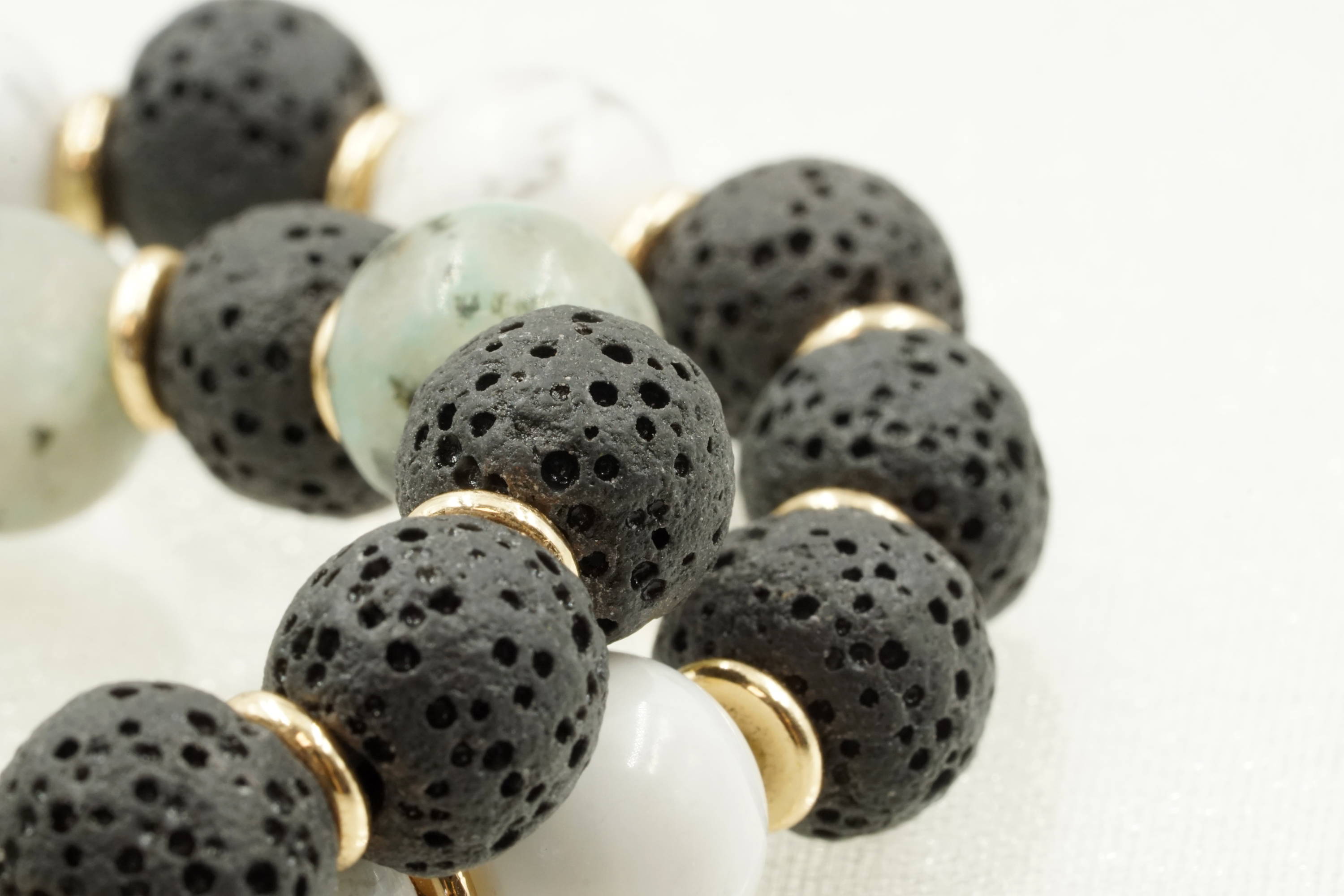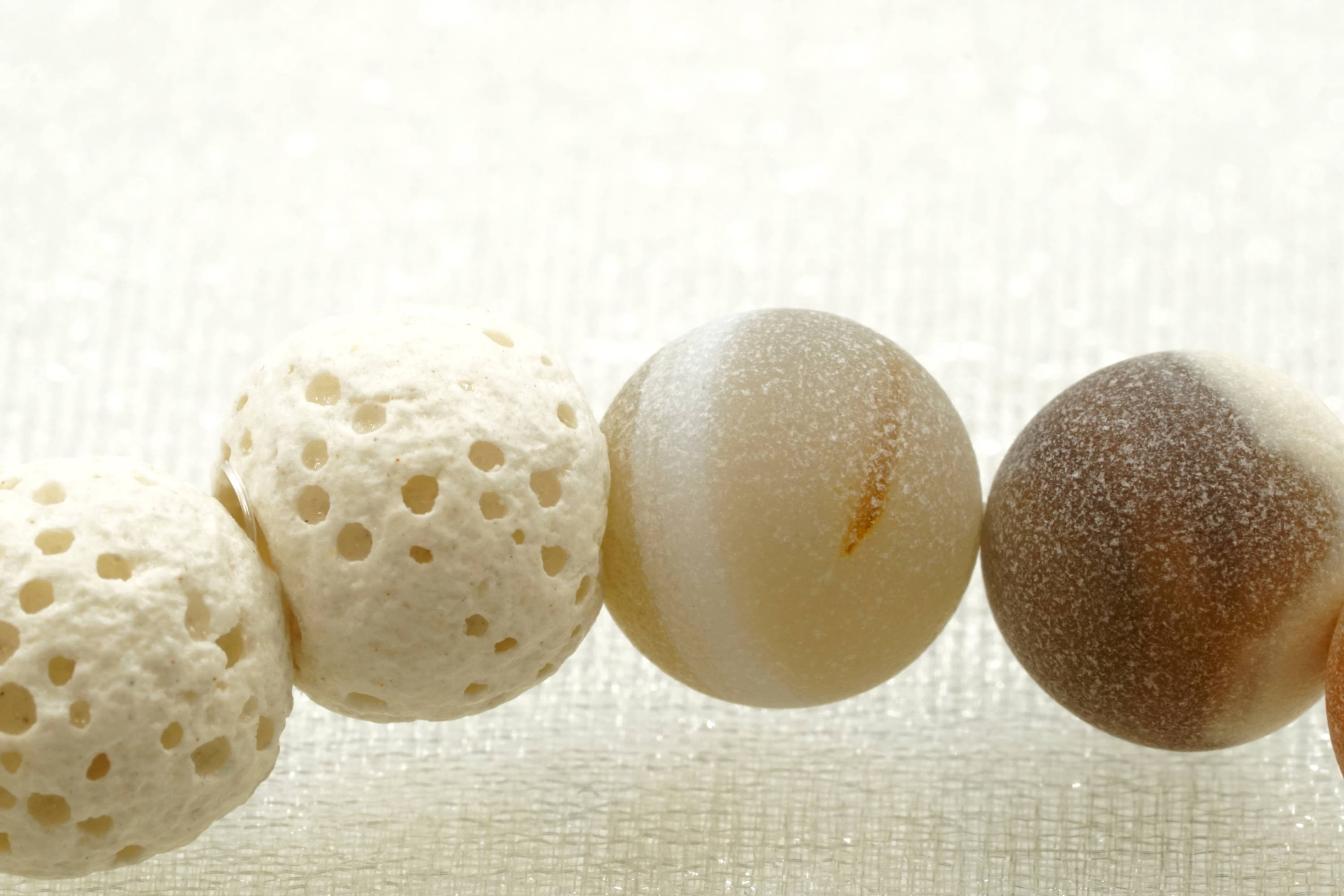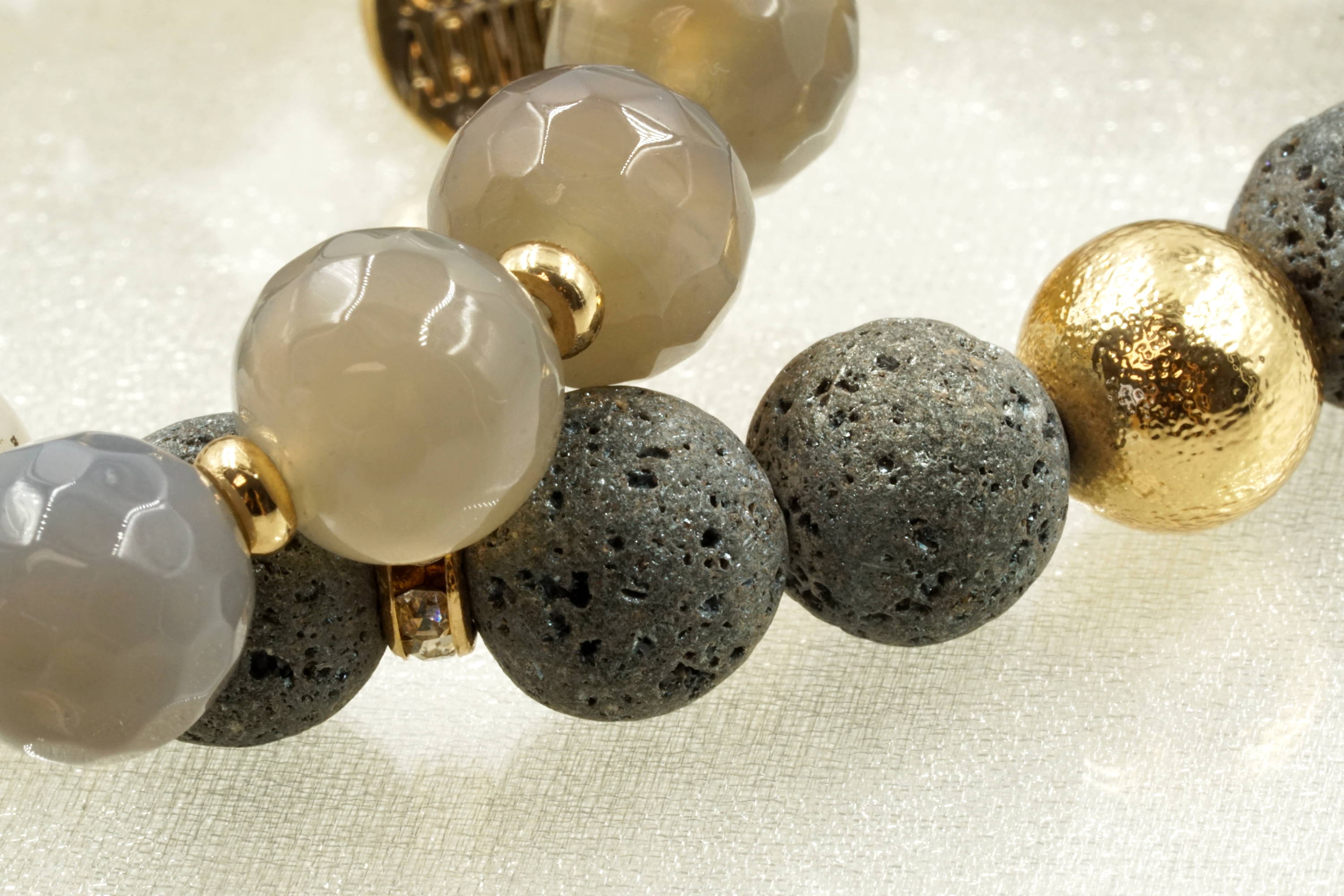 what are Rosewood beads?
Rosewood is a famous tree in the Punjab province of Pakistan and the Punjab state of India. Rosewood has been used in the healing process for centuries and it is so popular that it is used in things from furniture, carvings, boats, musical instruments, to agricultural tools.
*Please note that Rosewood is a great diffuser, however it can take a little longer to absorb the oil(s) than lava stone. Rosewood also naturally darkens over time. This is completely normal and just adds to the beauty of the wood.