FEATURED PRODUCT
June 11, 2018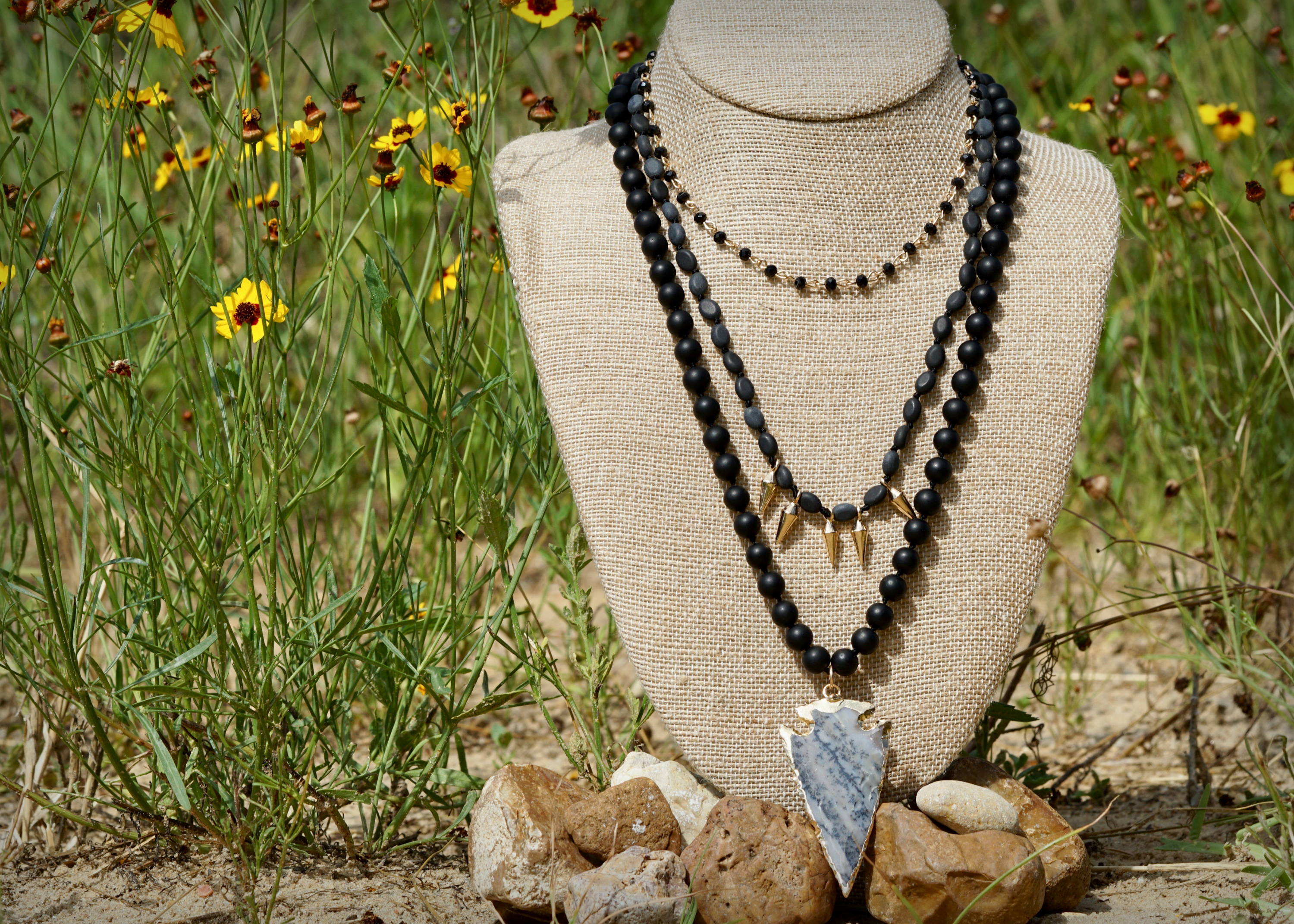 What was the inspiration for the Jasper Collection - Croft Necklace?
We had actually brainstormed this design for quite a while before finally launching it in our Spring 2018 Collection. We wanted to make a multi-layered necklace with an edge. We get requests for arrowhead designs fairly regularly and originally, arrowhead designs were in part, what Kinsley Armelle was known for. We decided to take it back to our roots with this design by also incorporating some of our more recent styles. It took us some time to chose the exact beads that we wanted to use, the middle necklace beads have a unique shape, which we love. After much deliberation, we finally chose three different black beads/stones for the necklace, along with gold plated spikes and chain. We wanted something edgy and rigid that made the wearer feel empowered. We love that each arrowhead is unique in color and texture; it really adds to the overall look.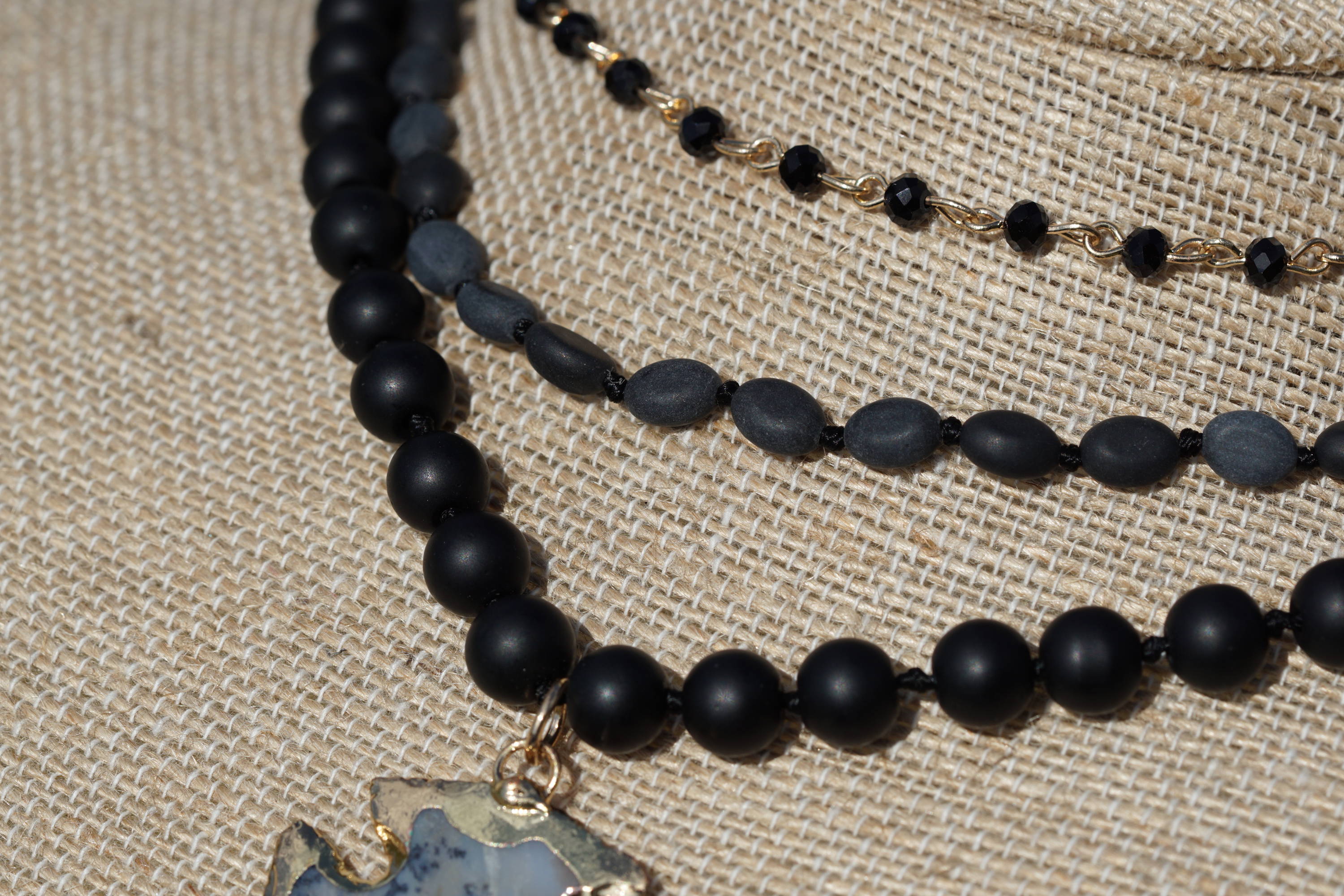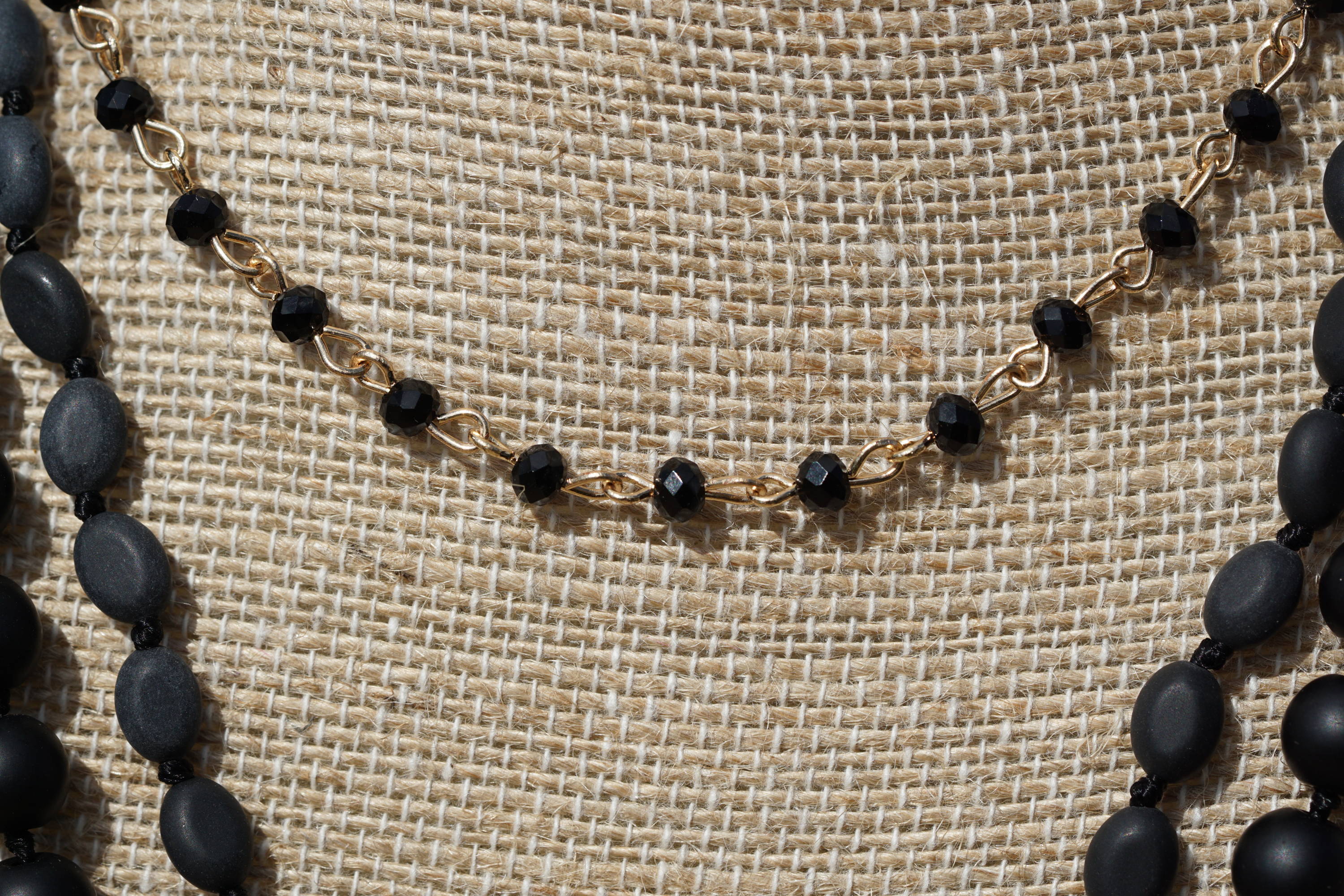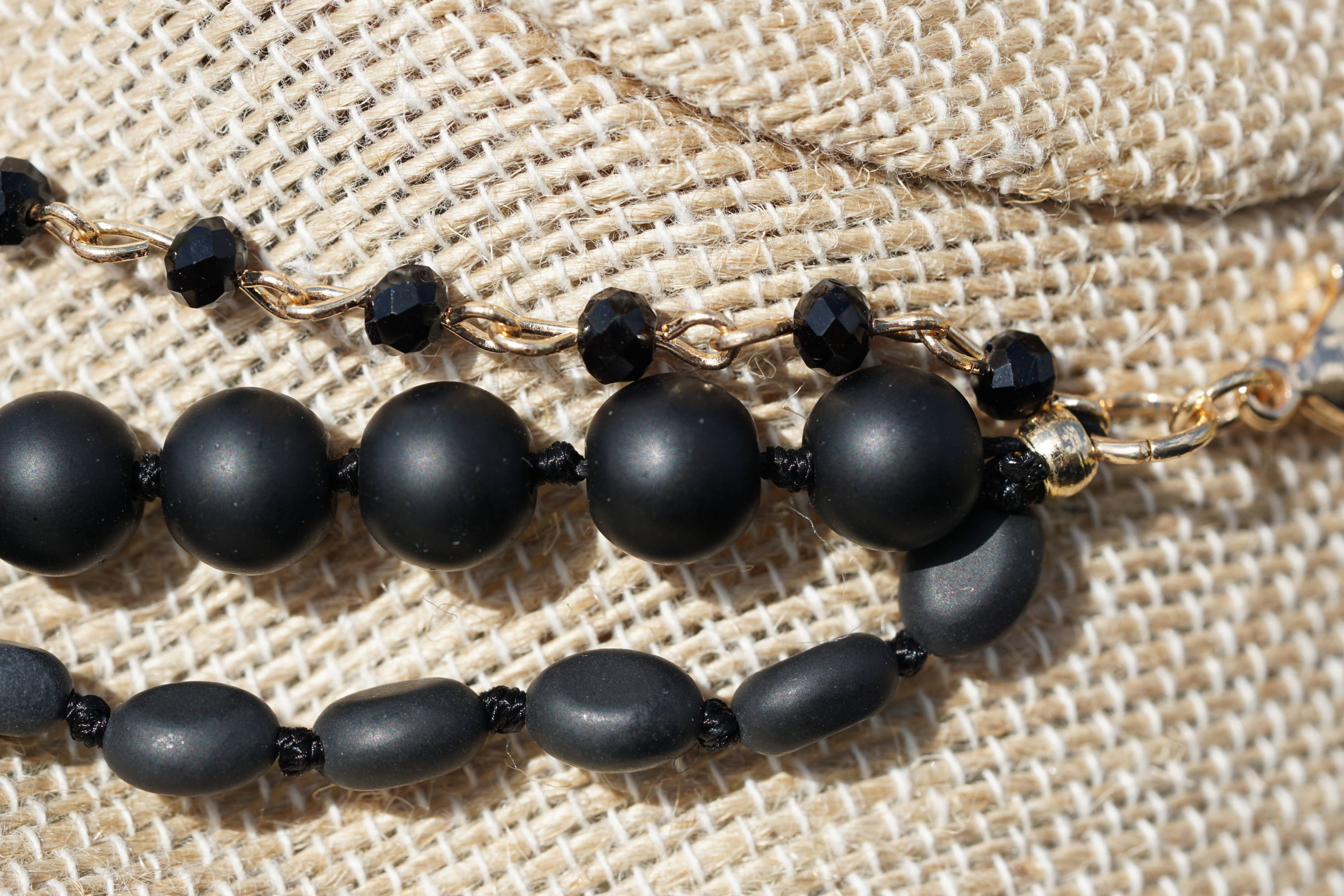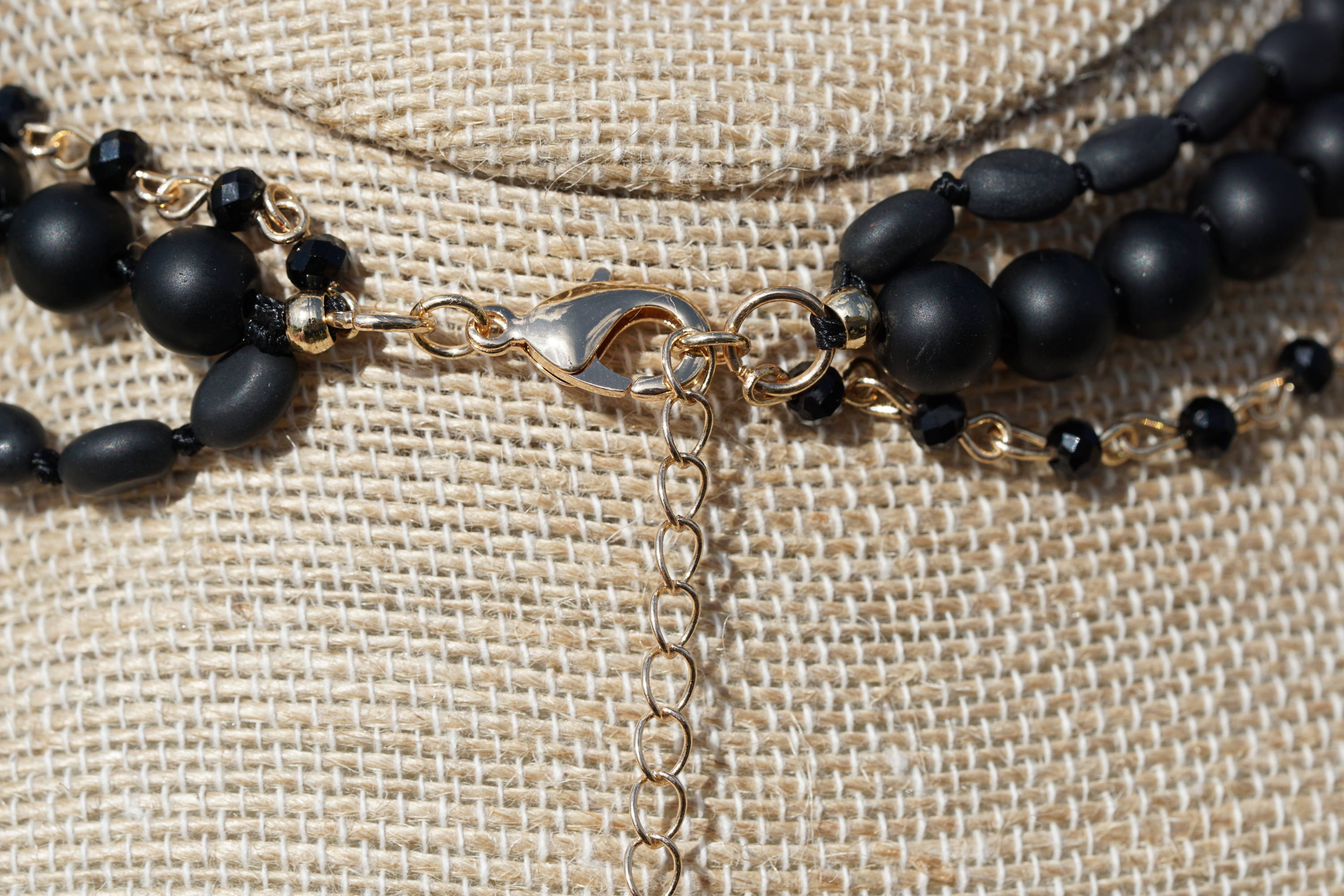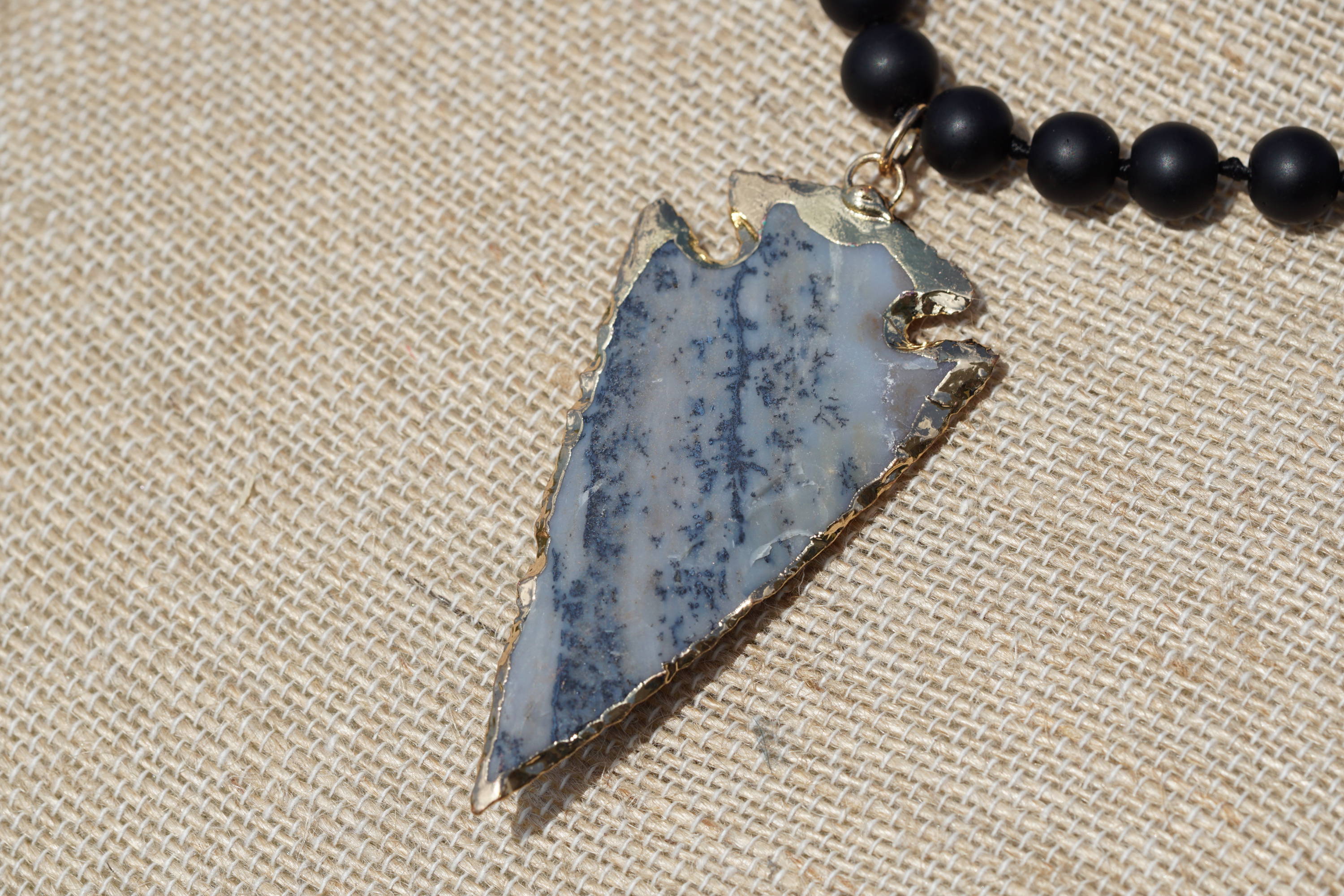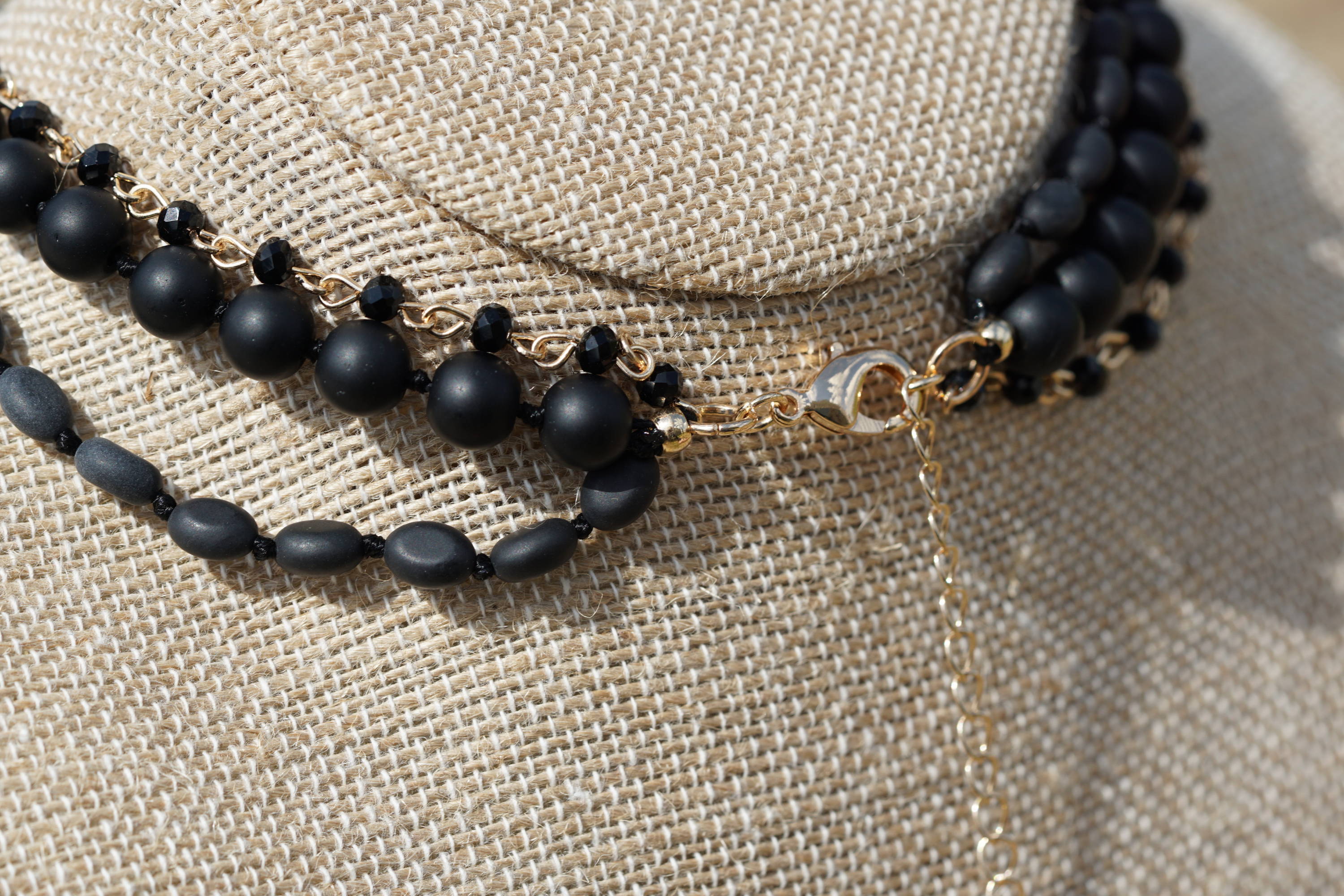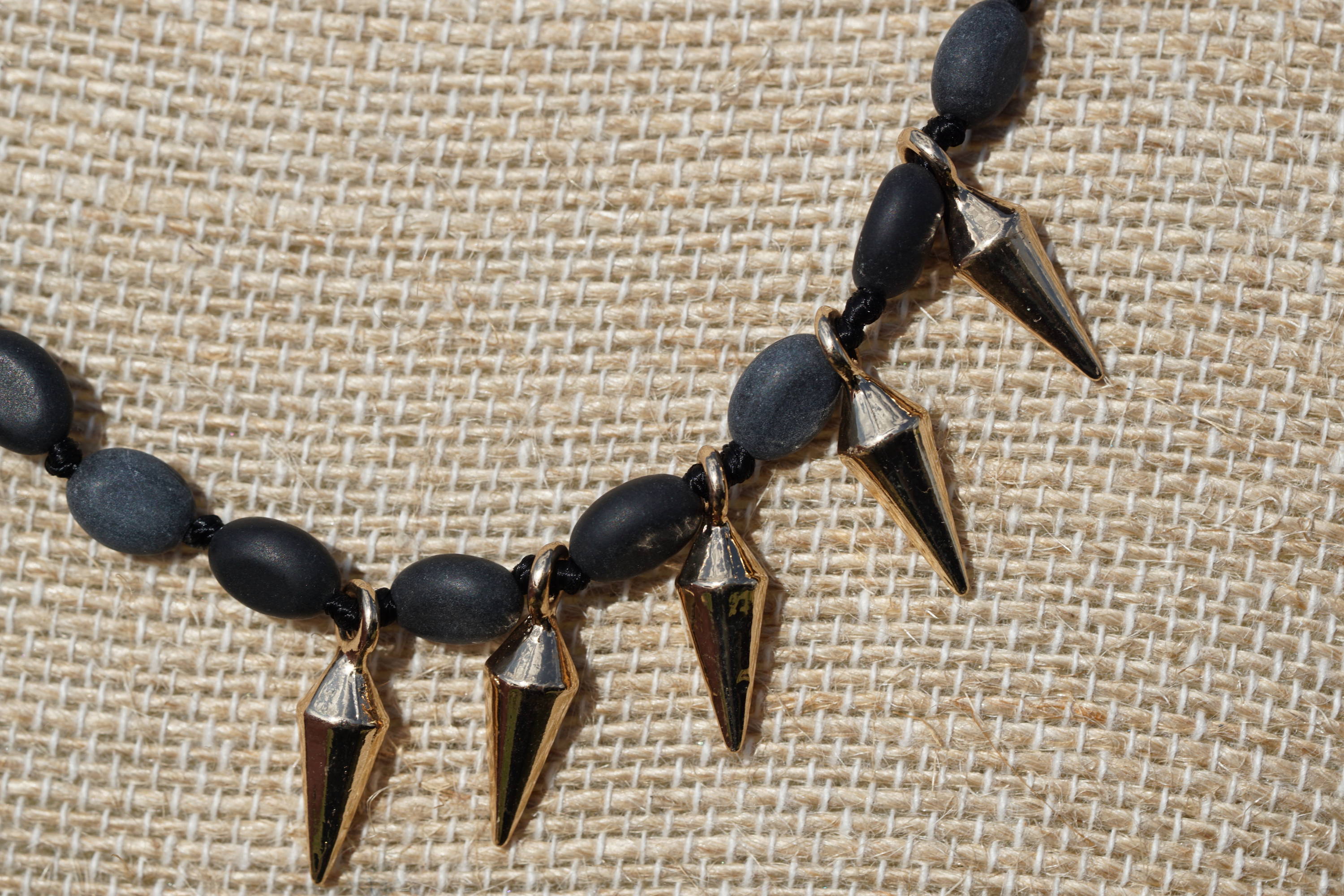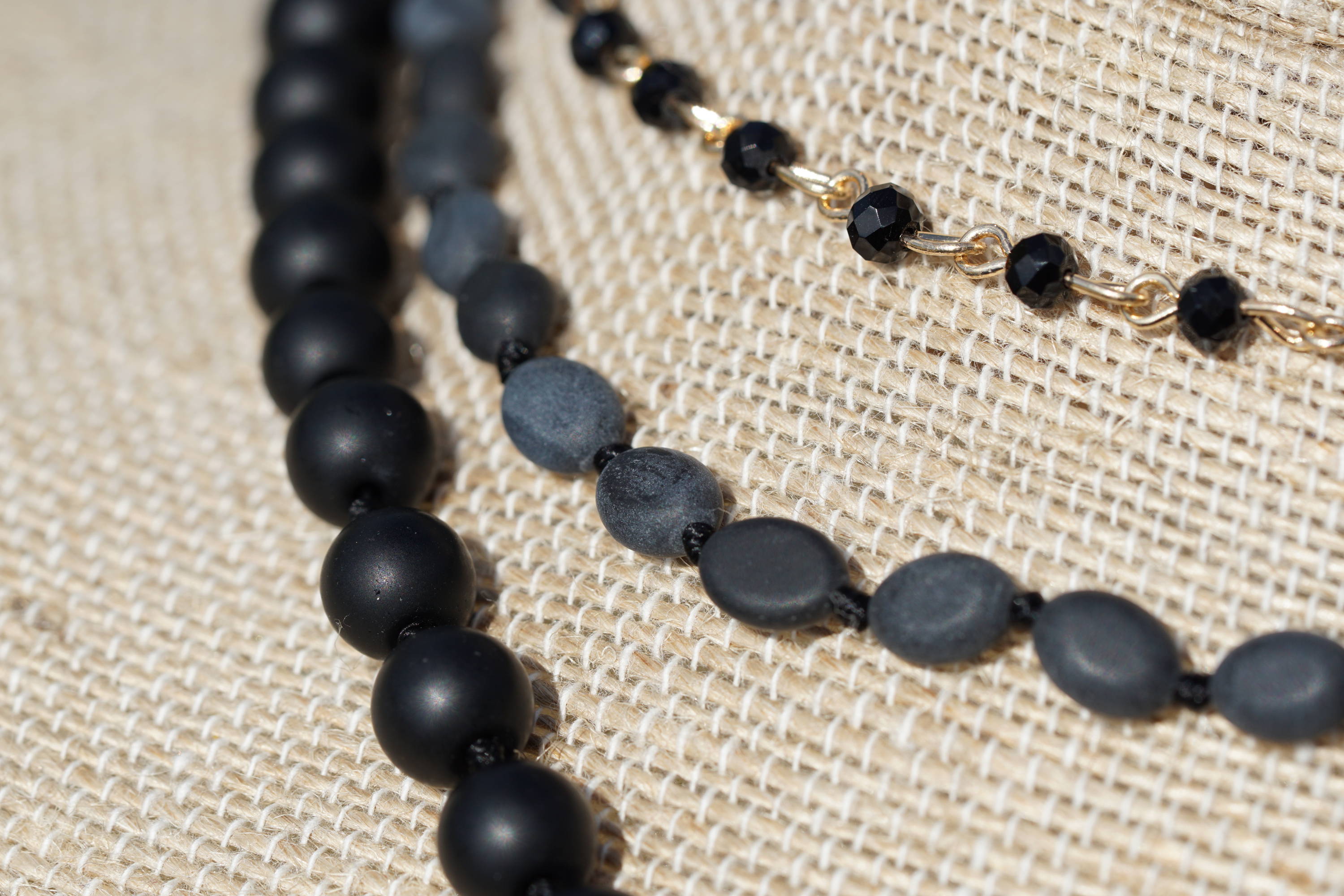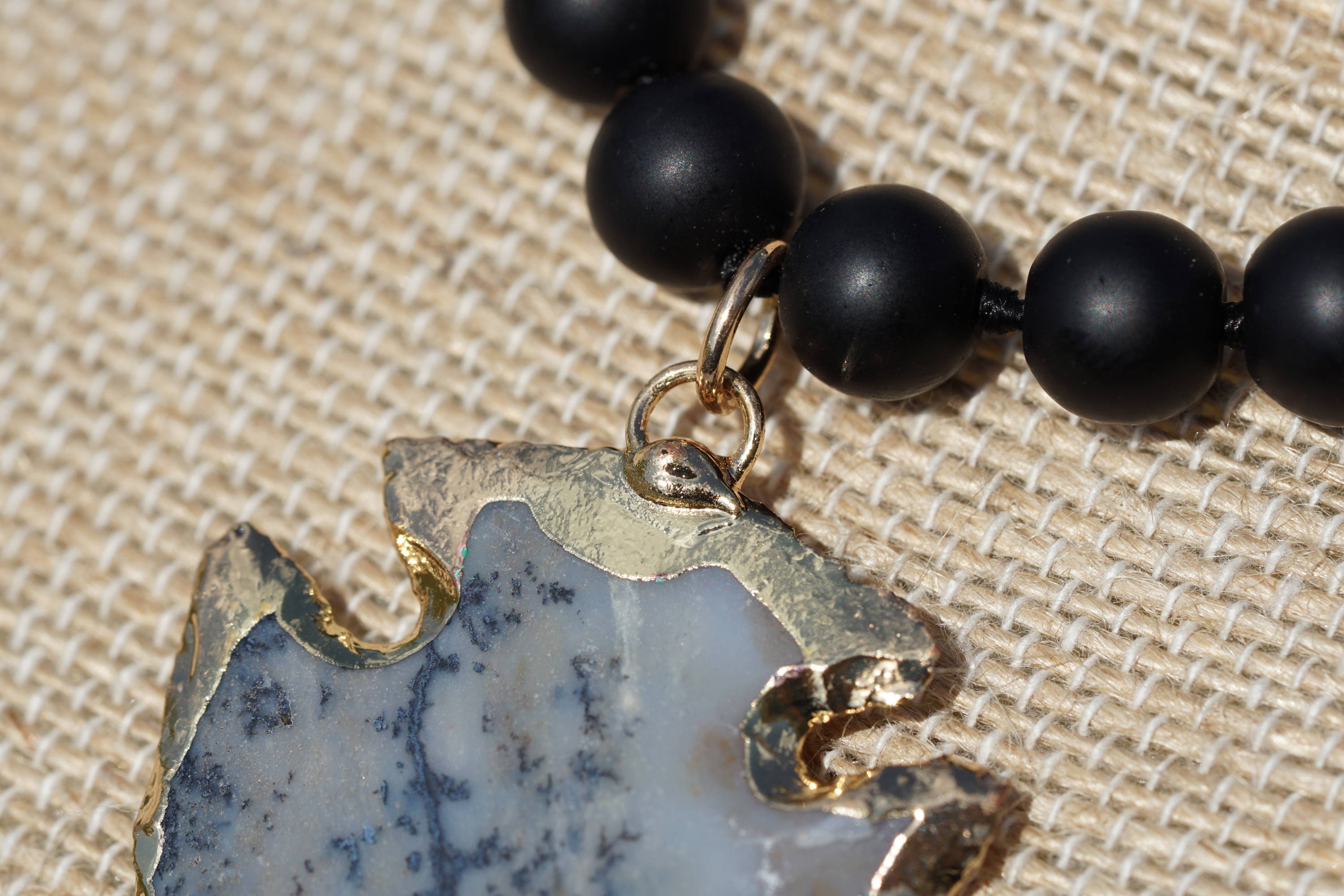 How did the Jasper collection - croft necklace get its name?
We always have so much fun choosing the names for our designs and our collections. Once the final designs were completed for this particular necklace, we still did not have a name. We were styling it different ways for a photo shoot and we thought, LARA CROFT, the main character in the video game franchise, Tomb Raider. The fictional Lara Croft character is portrayed as intelligent, athletic, and beautiful; which embodies exactly how we want our collectors to feel when wearing this design.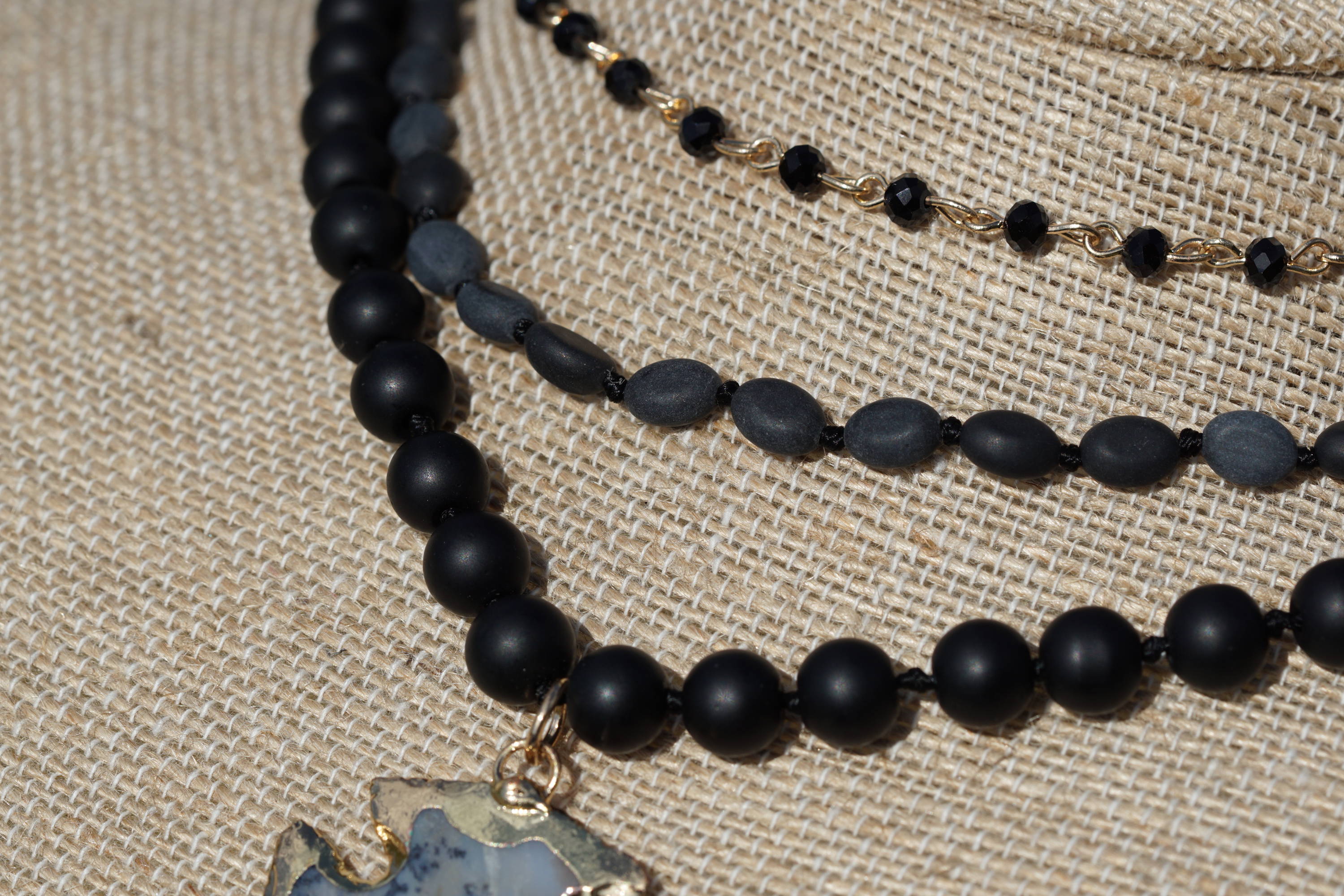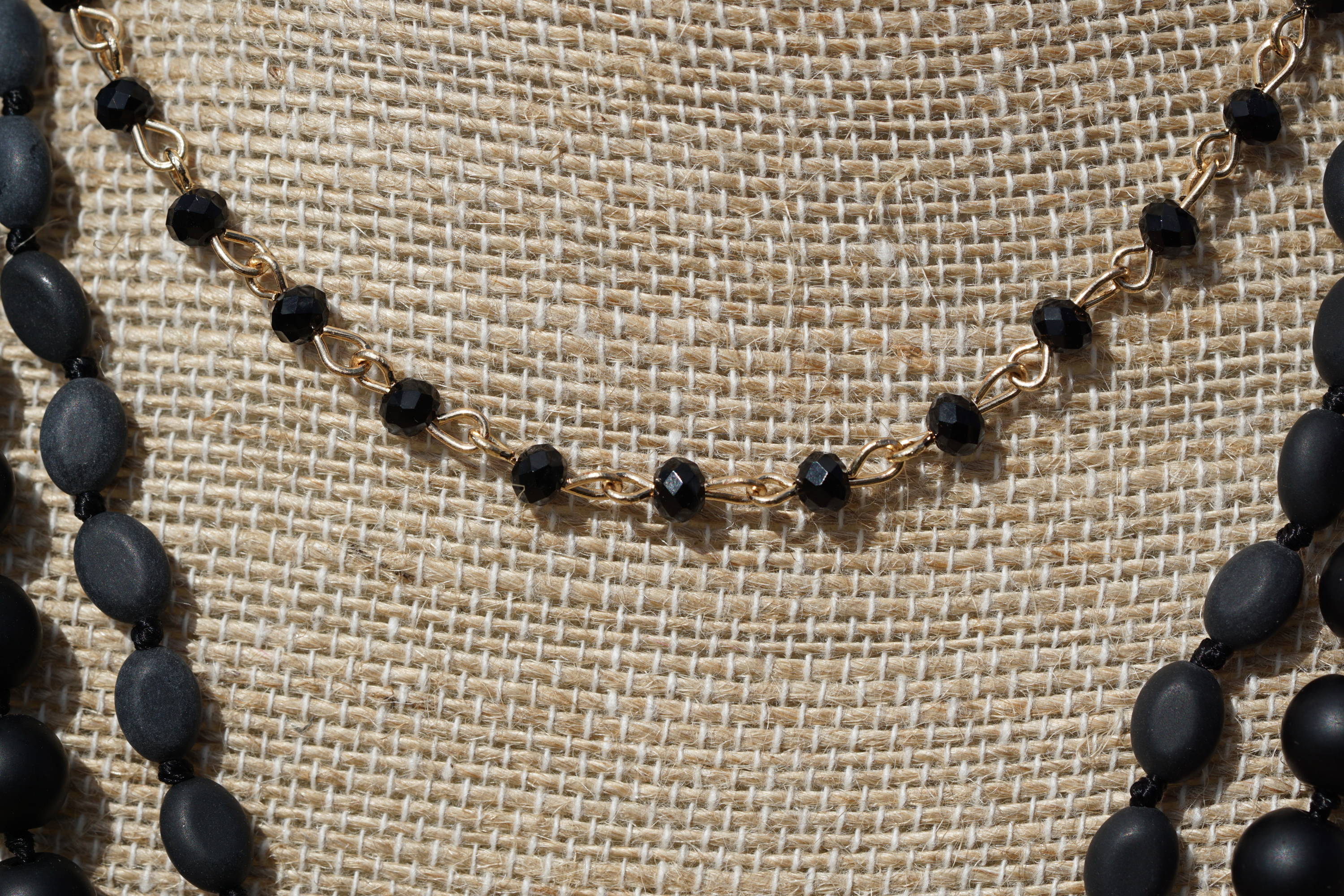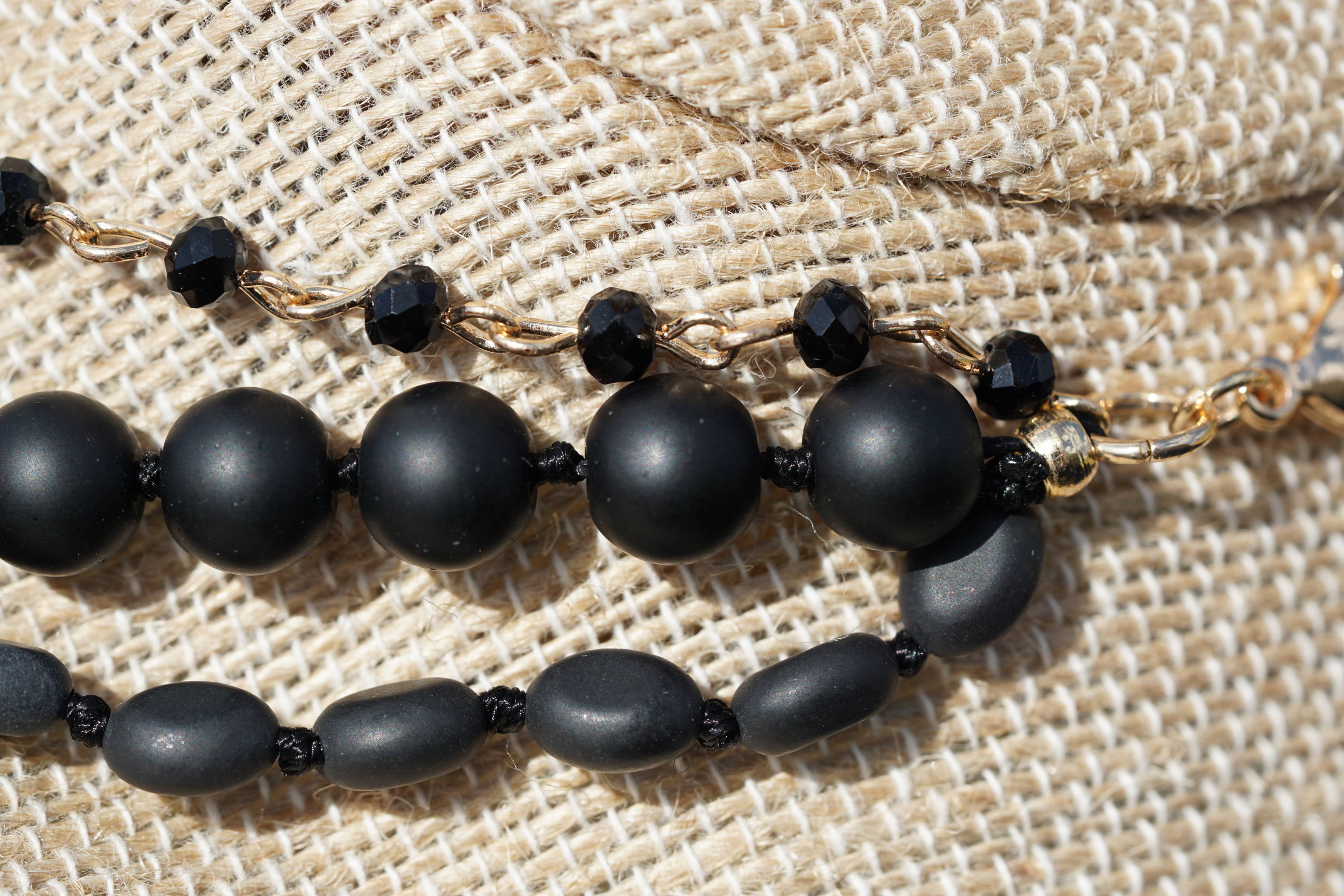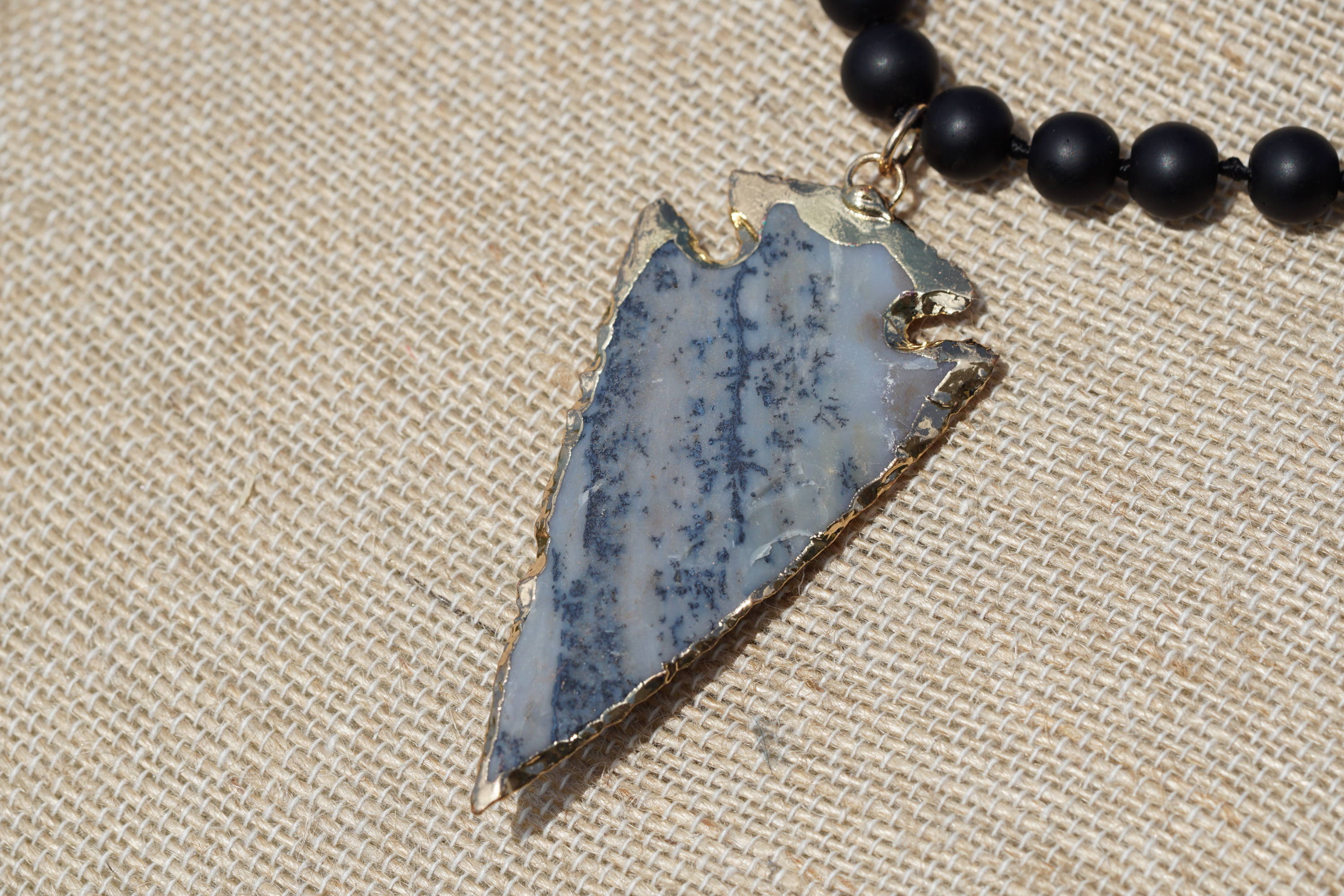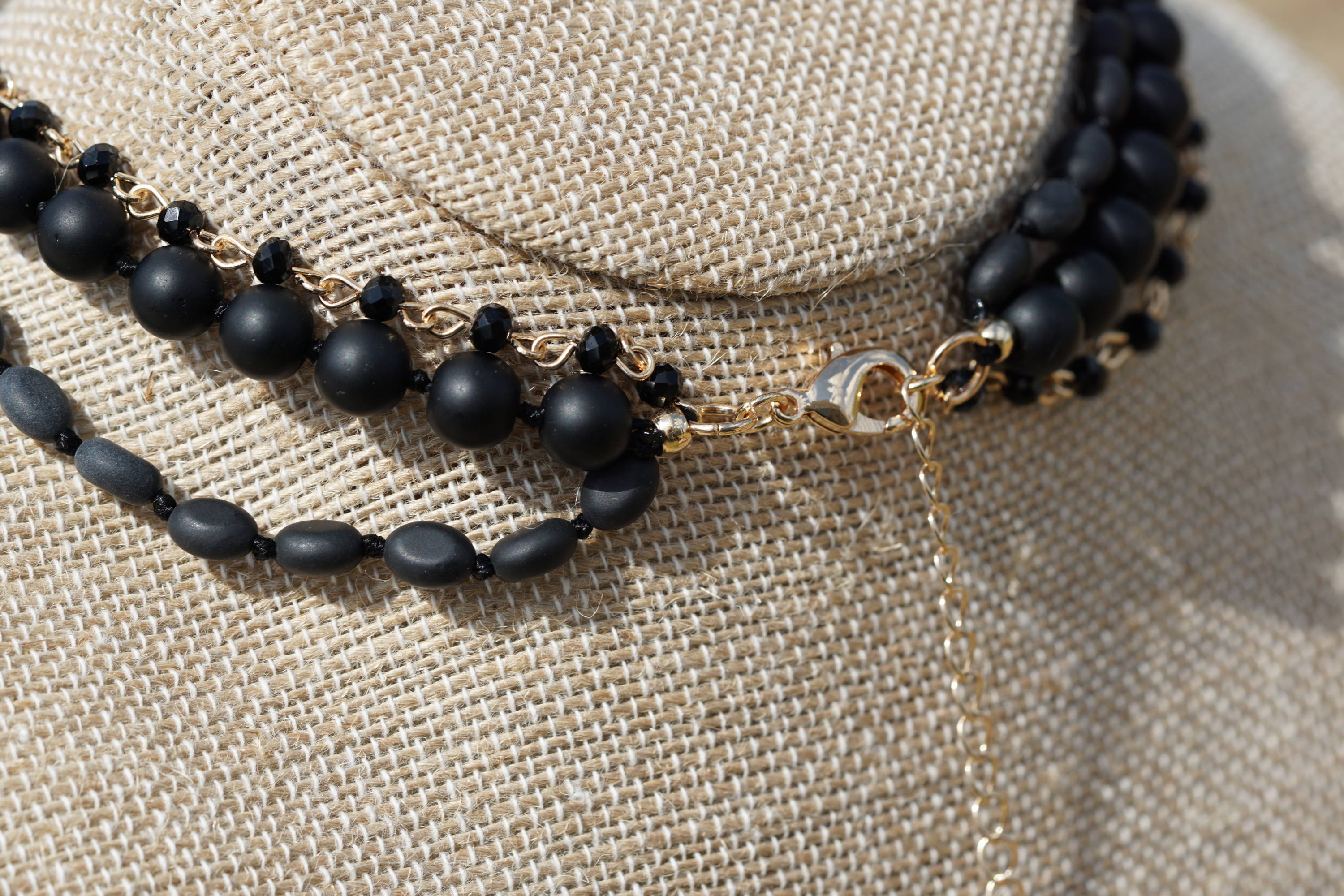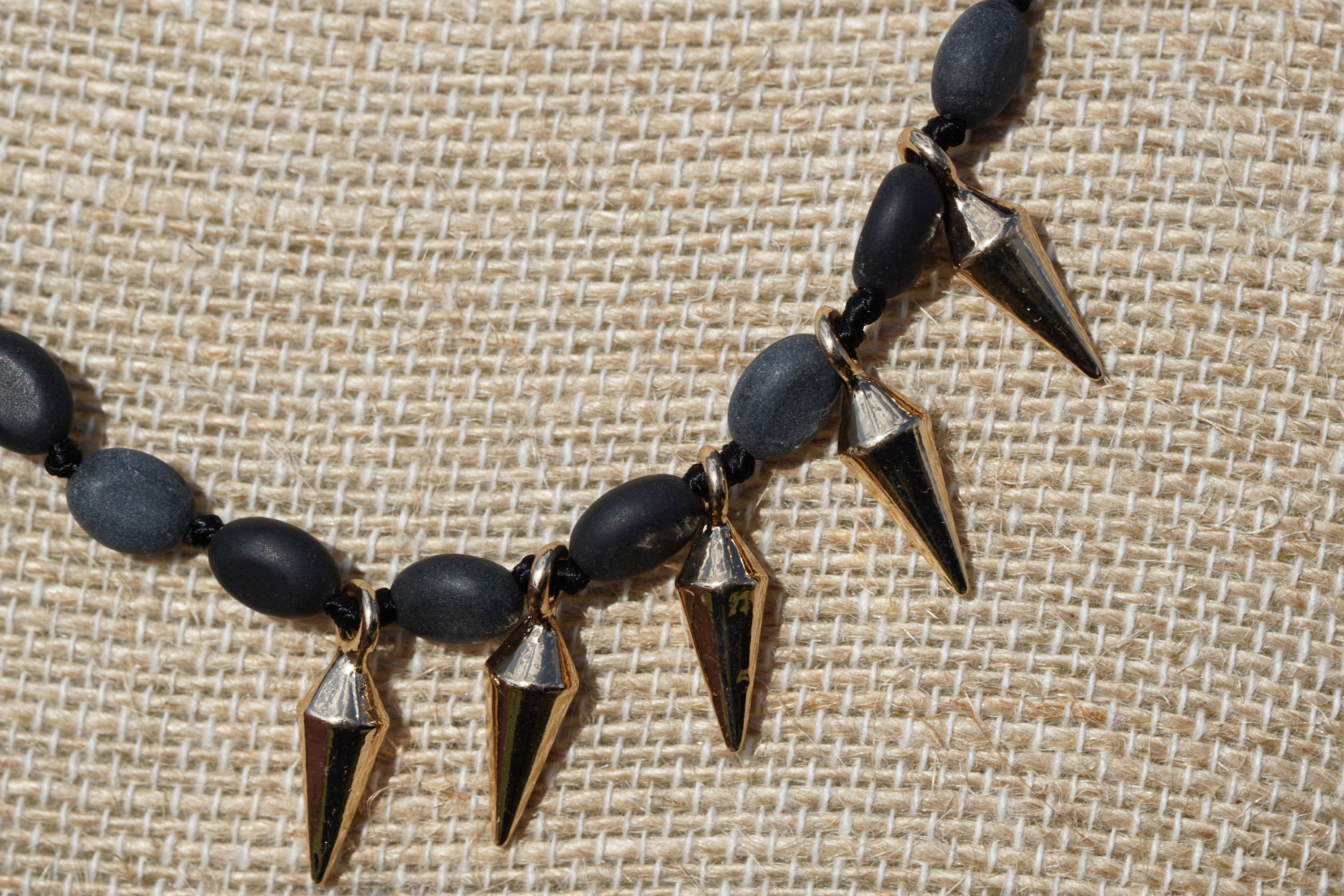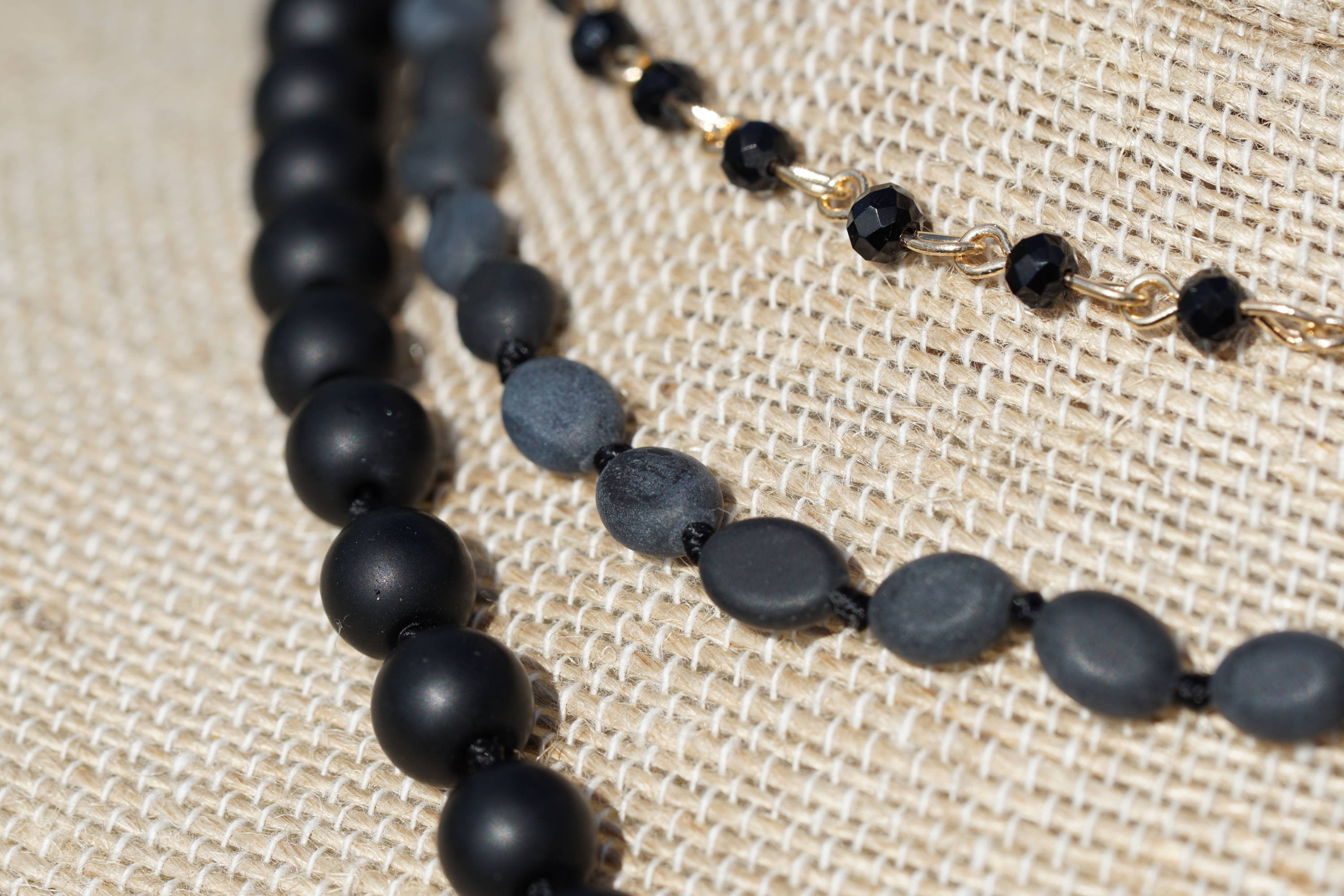 How can the Jasper Collection - Croft Necklace be styled?
This necklace is triple layered AND adjustable, which only makes it that more versatile. Our Jasper Collection - Croft Necklace is overall adjustable and the upper necklace is a choker. It pairs great with our Spike Collection designs!
So, what are you waiting for?
Add the Jasper Collection - Croft Necklace to your KA Collection today!