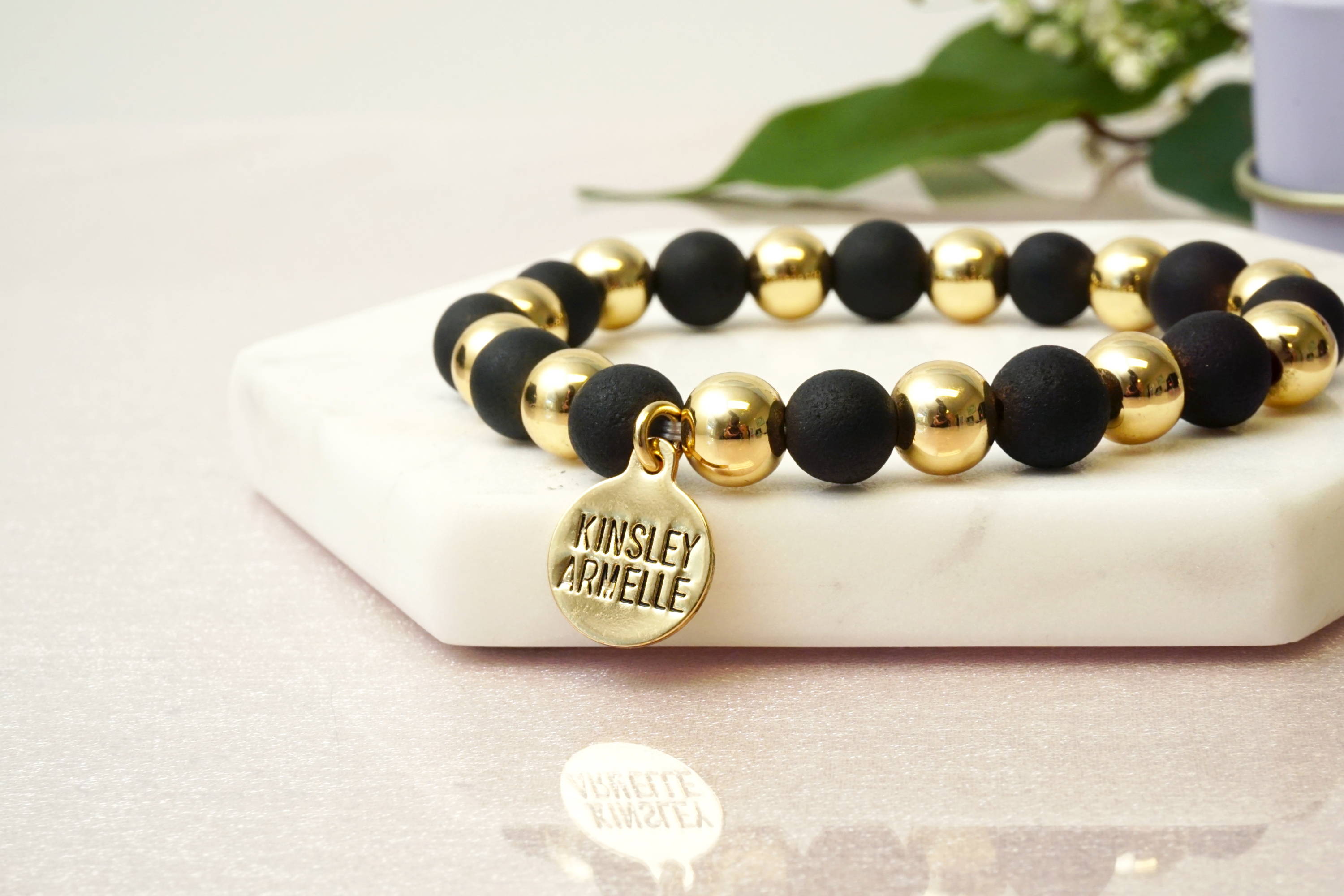 What WAS THE INSPIRATION BEHIND The Geode Collection - Luxor Bracelet?
Our Geode Collection - Luxor Bracelet was created especially for our 2017-12 December Klub KA Stack. We wanted this stack to have a classic design with a luxurious feel. The high contrast between the matte black beads paired with the metallic gold yields a dramatic look that makes a bold statement. Our Geode Collection - Luxor Bracelet exudes elegance and style.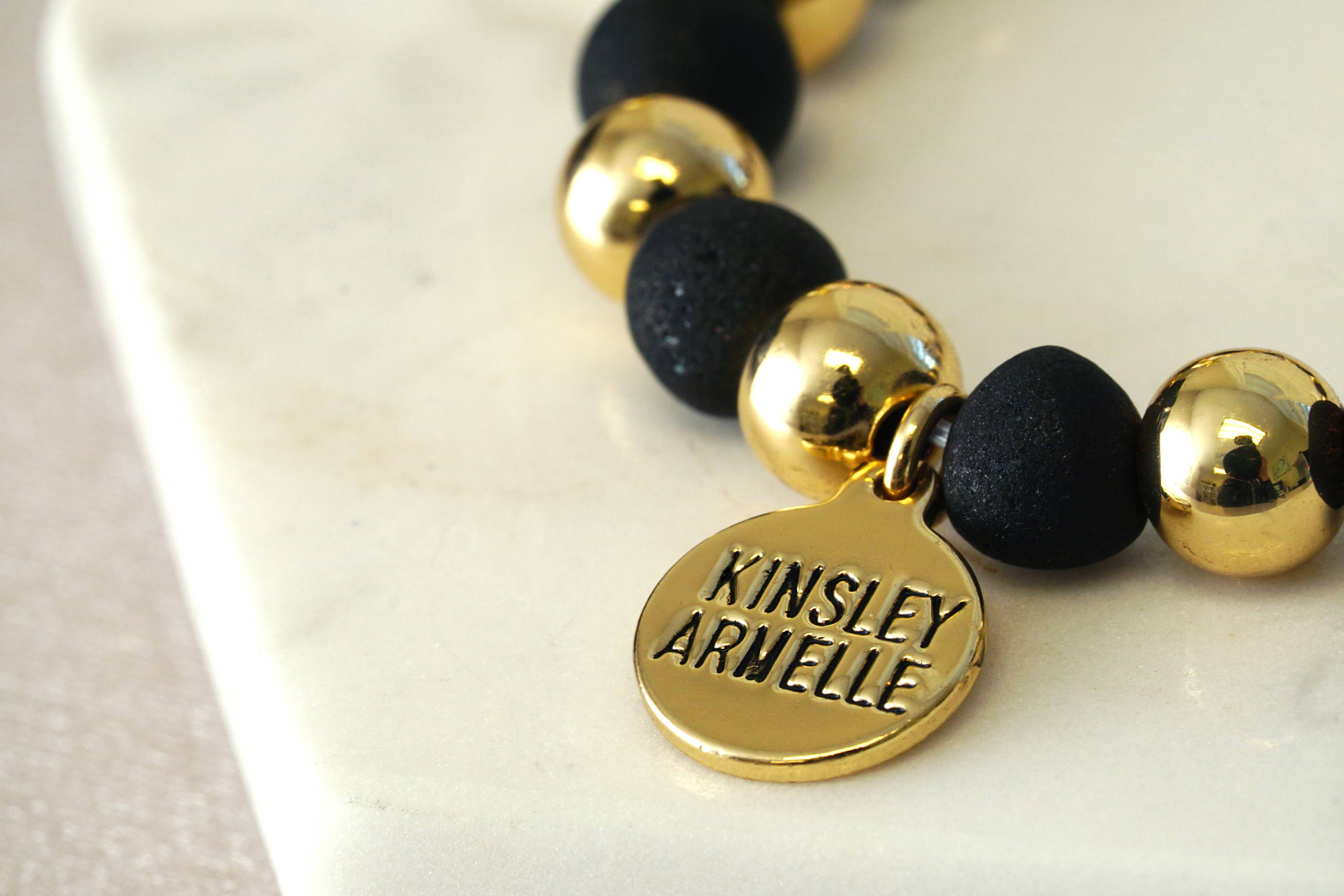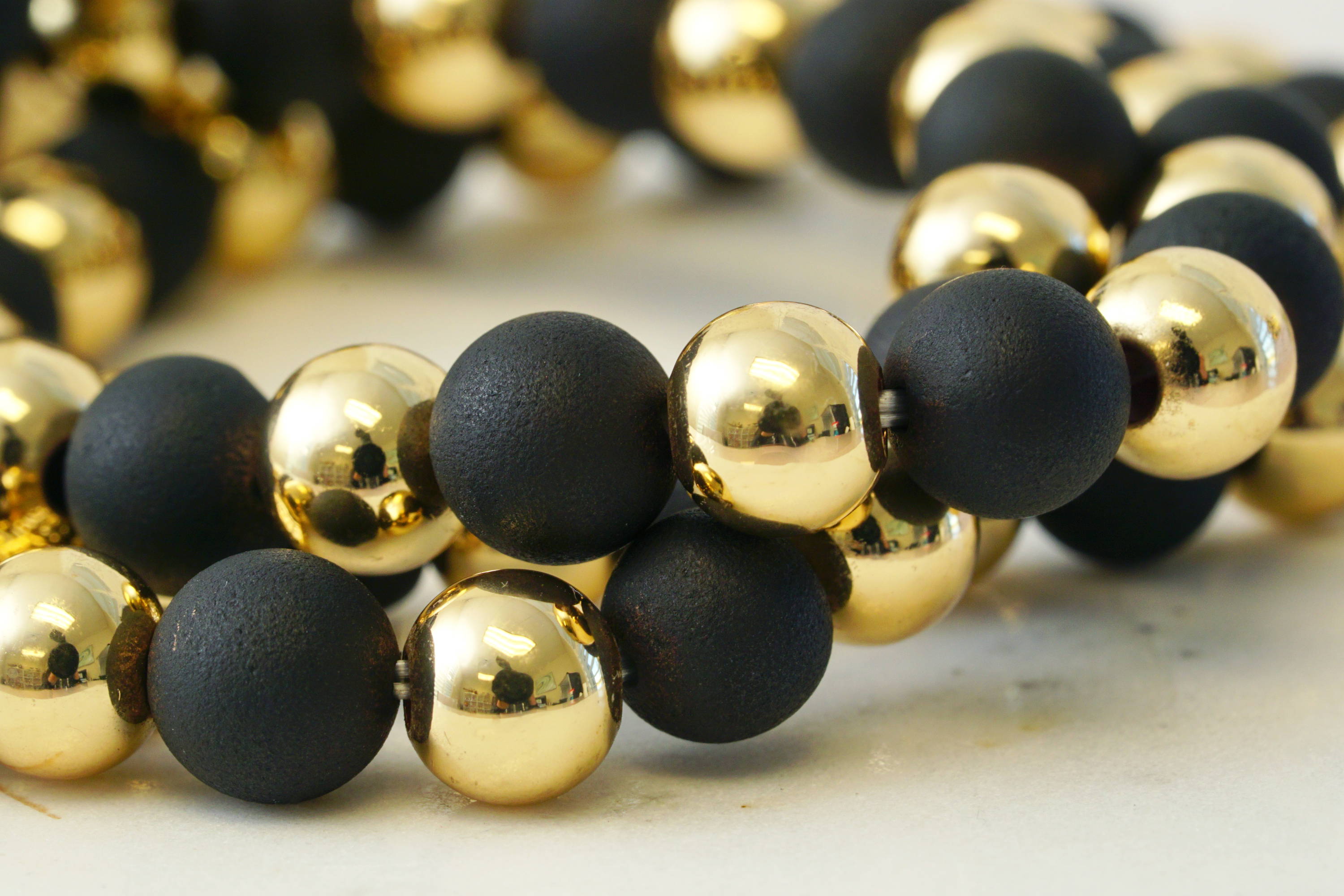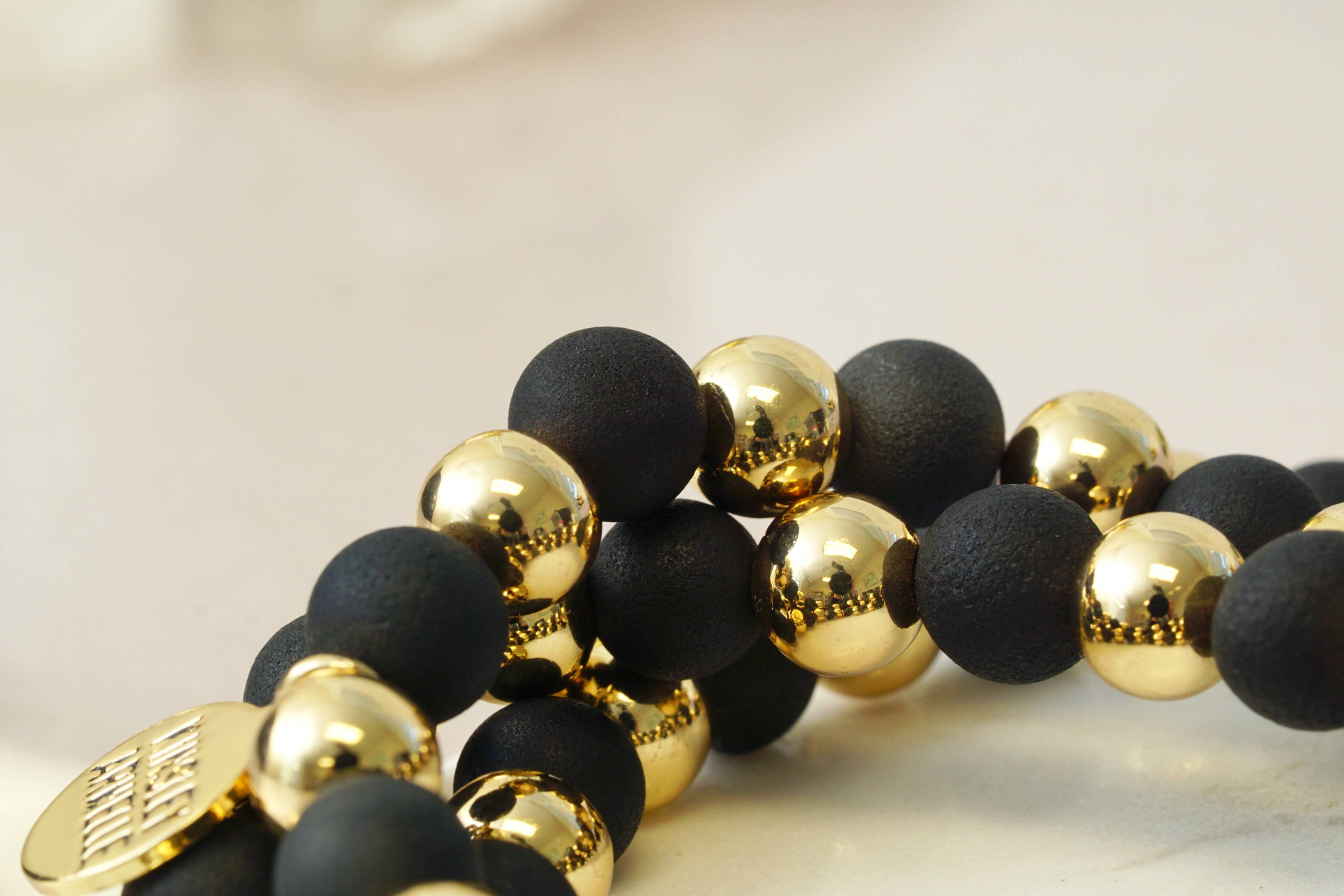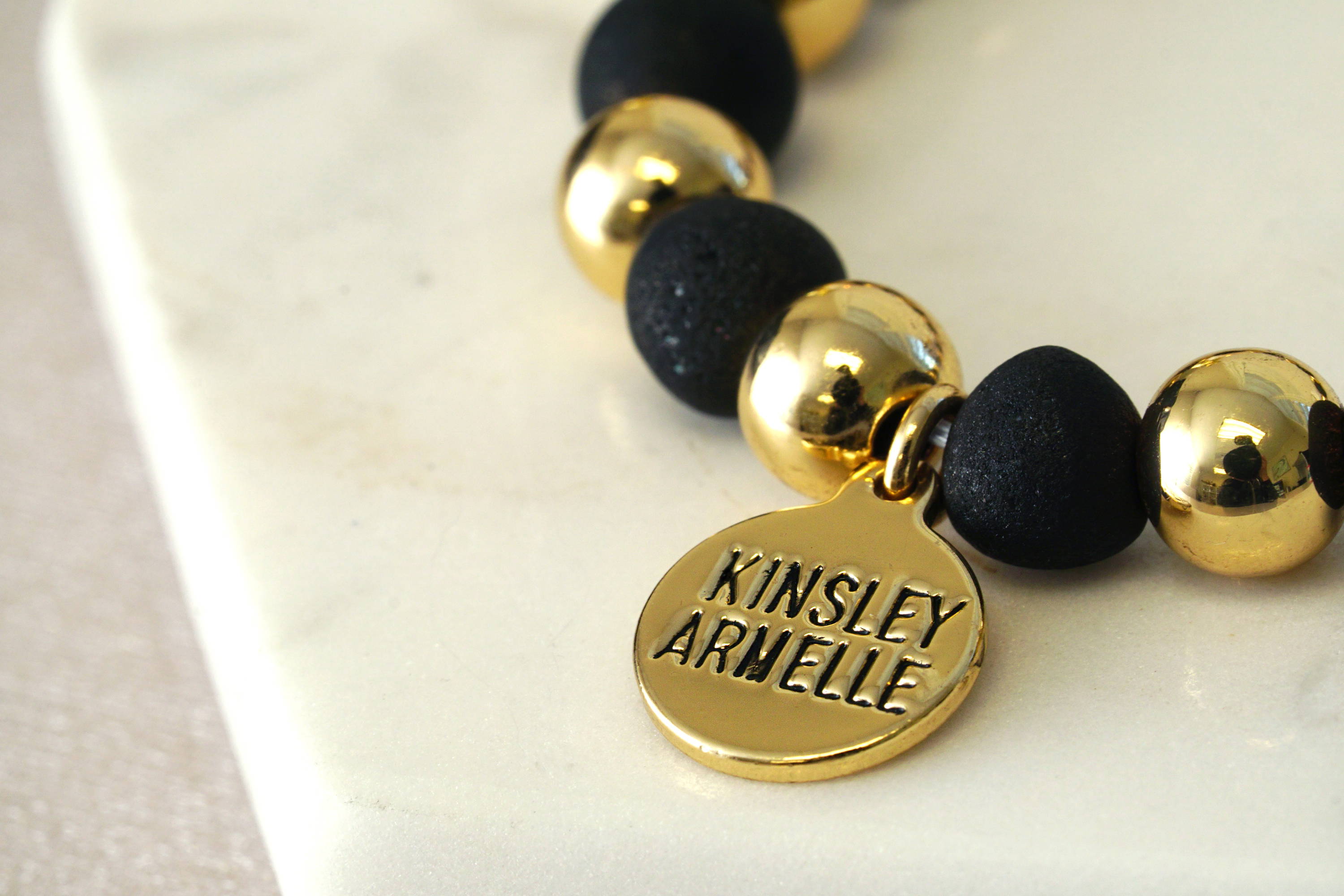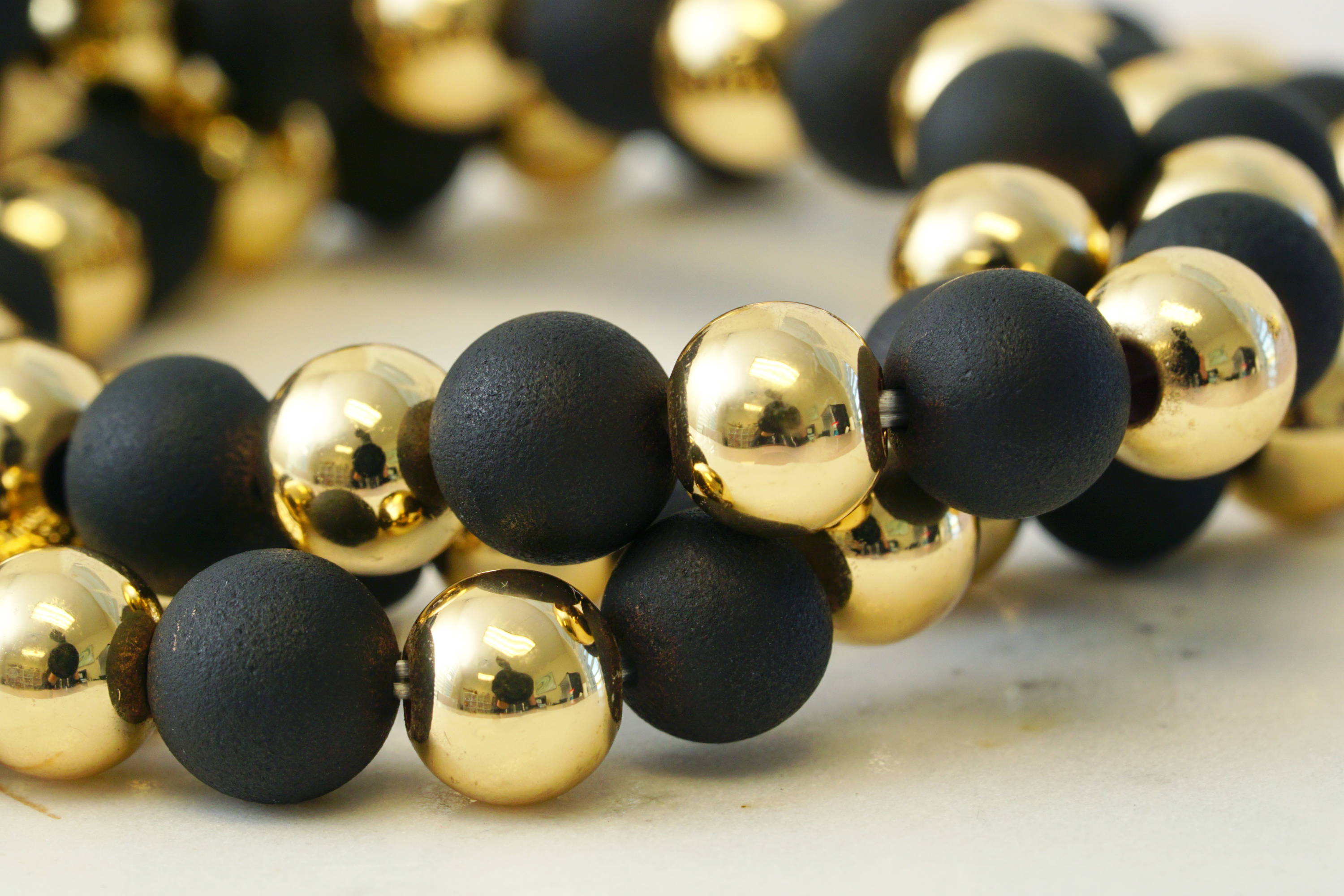 What Type of beads are used to create our geode collection - luxor bracelet?
We use geode stones in our Geode Collection - Luxor Bracelet.

Geodes are simple rock formations, rounded stones with a hollow center lined with crystals. They normally form in desert areas that were once volcanic ash beds. The name geode translates from French, Latin and Greek as earthy, earth-like," or from "earth". Geodes can be found all over the world, however, some of the most beautiful geodes have been found in the Americas. Geodes usually contain clear quartz crystals, however, many are found with purple amethyst crystals, agate, chalcedony, jasper or crystals such as calcite, dolomite, and celestite. Geodes are truly unique, especially because there is no simple way of telling what a geode holds until it is opened, how fun is that? A true surprise in each and every naturally formed rock. We named our collection Geode for the stone beads we use in each of this collection's designs.
What is klub Ka and how can i join?
Our Klub KA Monthly Subscription gives YOU the opportunity to flaunt KA's newest designs
BEFORE they are even released!

On the 1st day of every month, KLUB KA Subscribers receive 1-3 NEW DESIGNS before we release them for sale to the general public.
With a Level I KLUB KA Subscription, you receive ONE (1) NEW design, Level II Subscribers receive TWO (2) NEW designs, and Level III Subscribers receive THREE (3) NEW designs.

Learn More On How To Sign Up!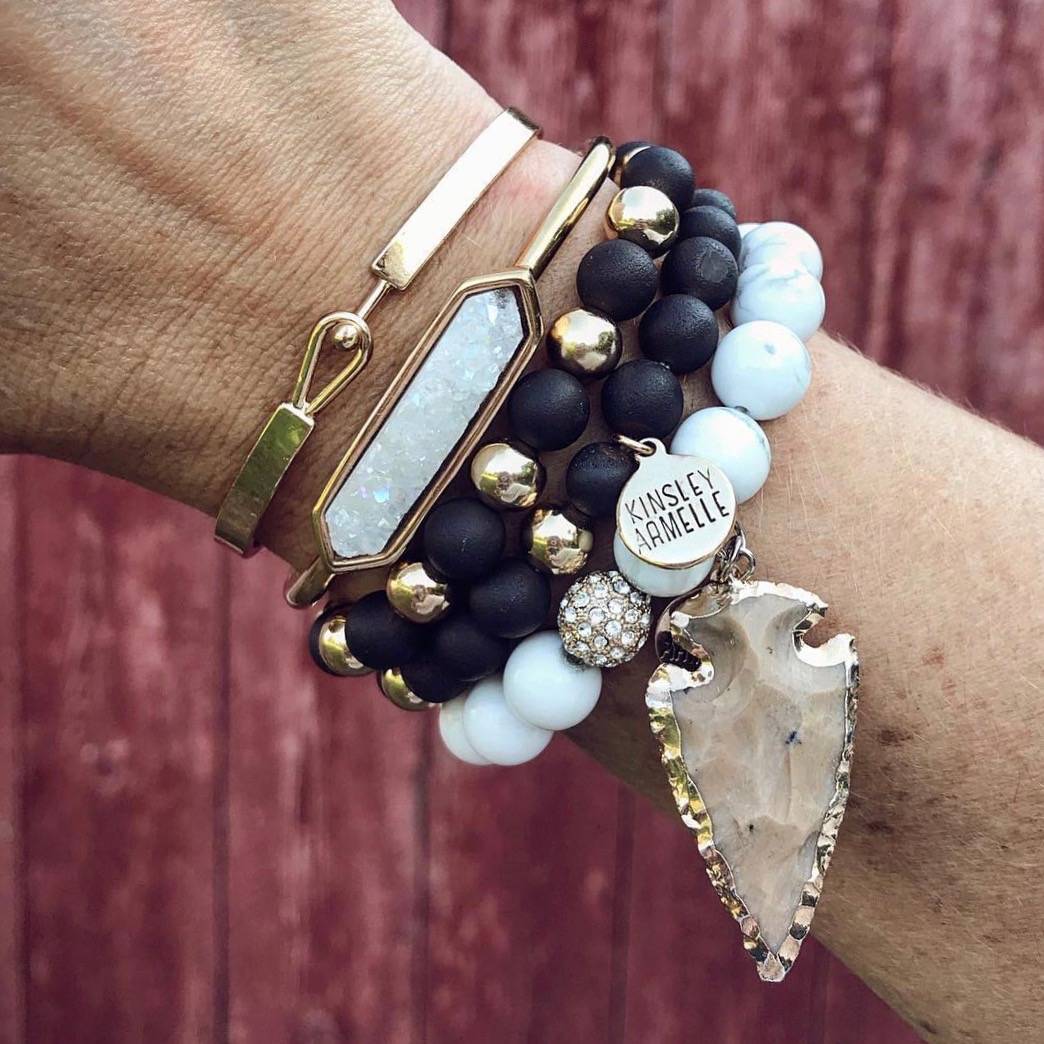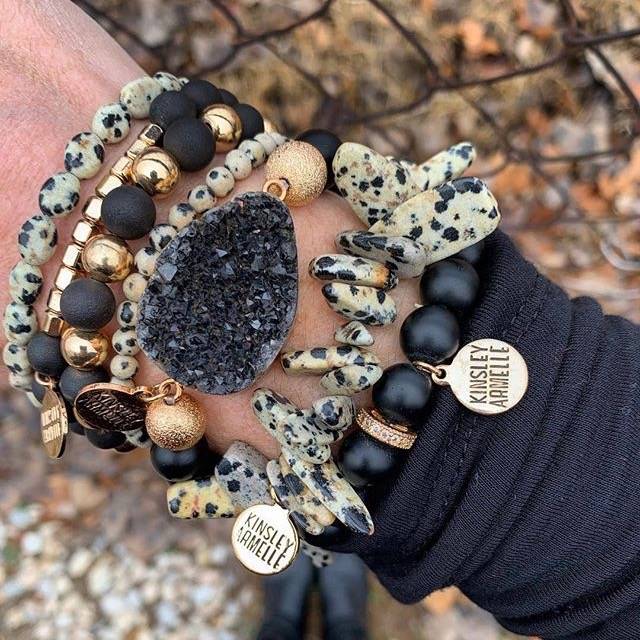 So what are you waiting for?