FEATURED PRODUCT
April 23, 2018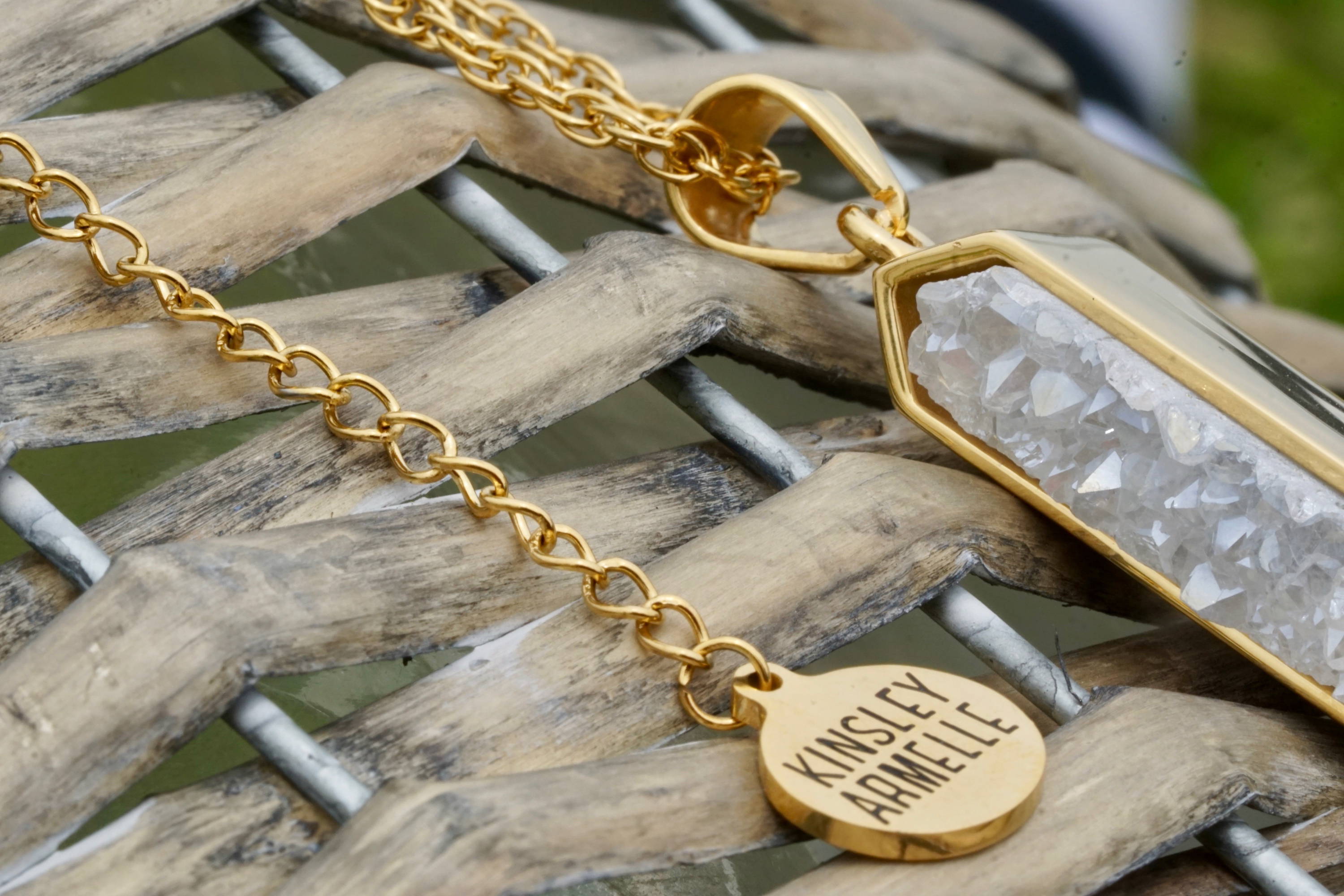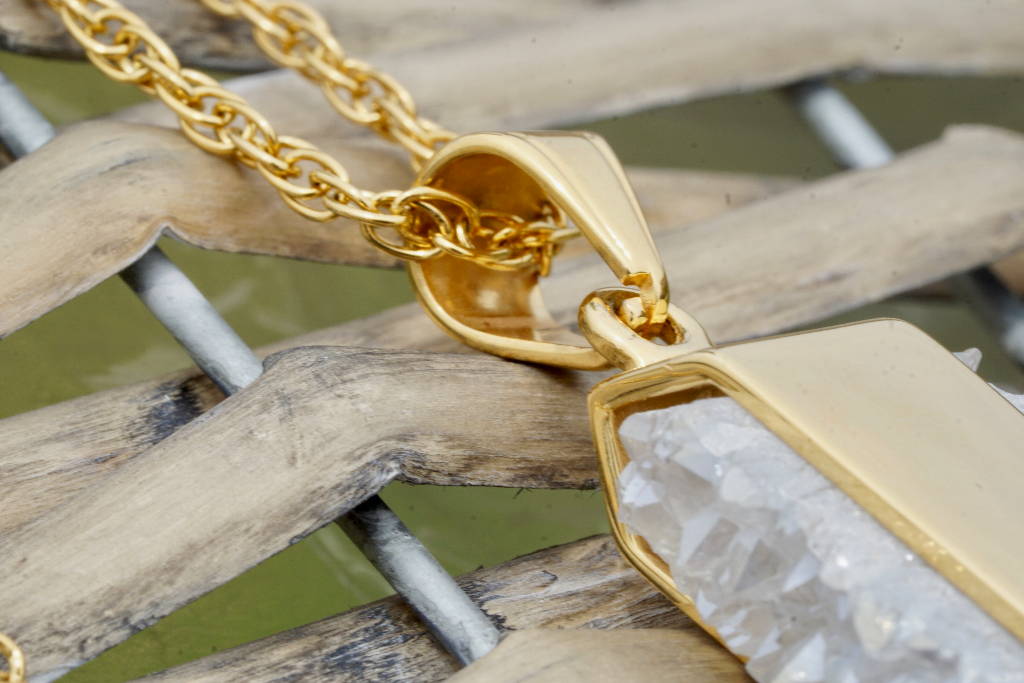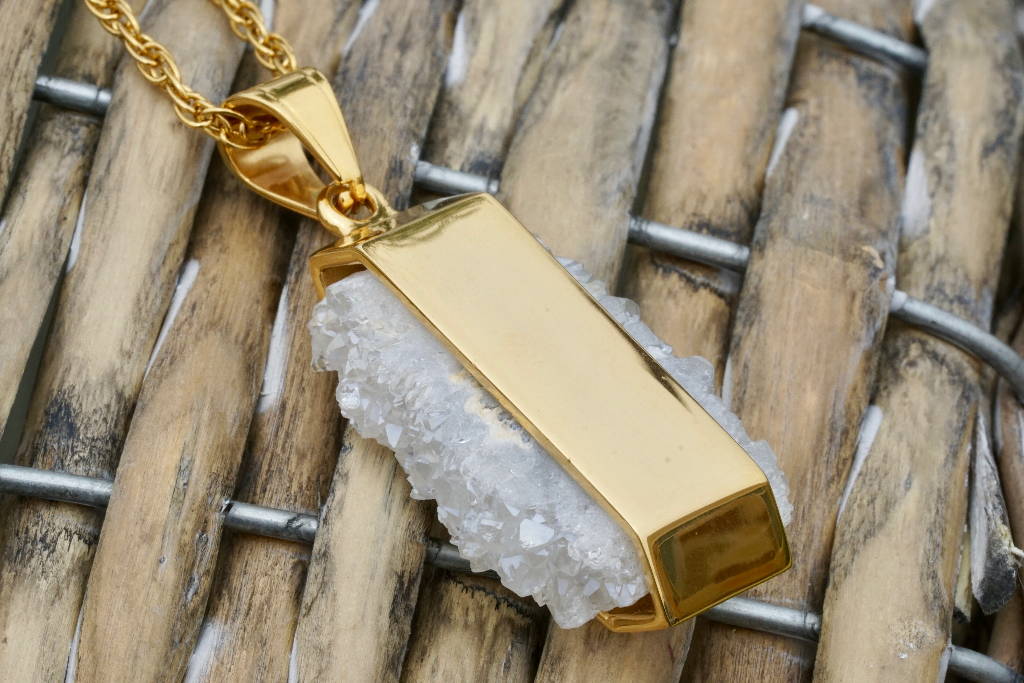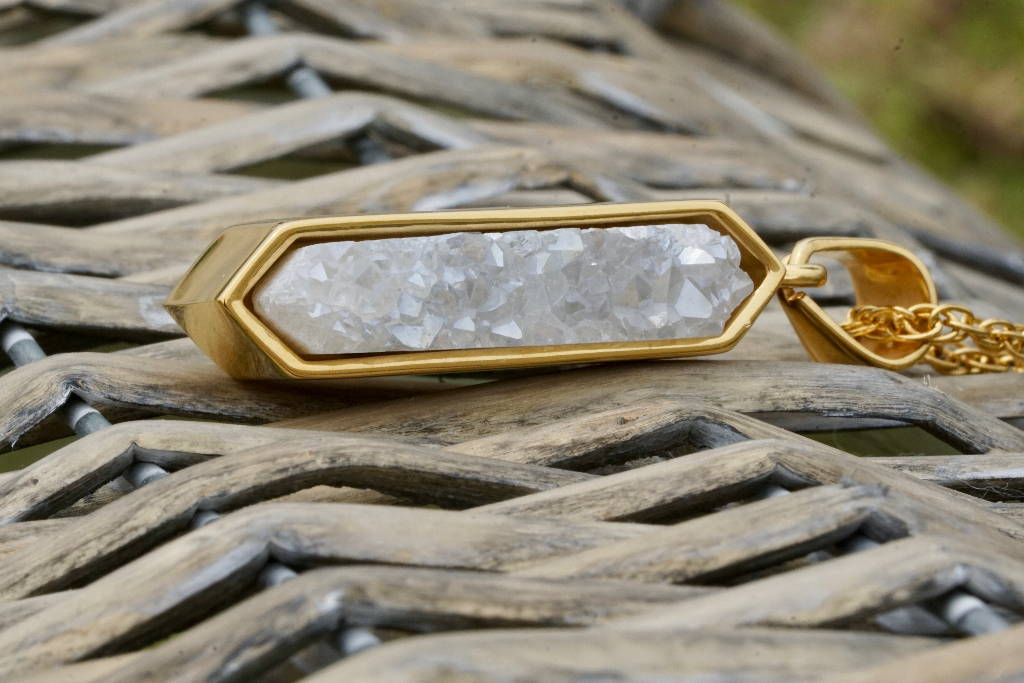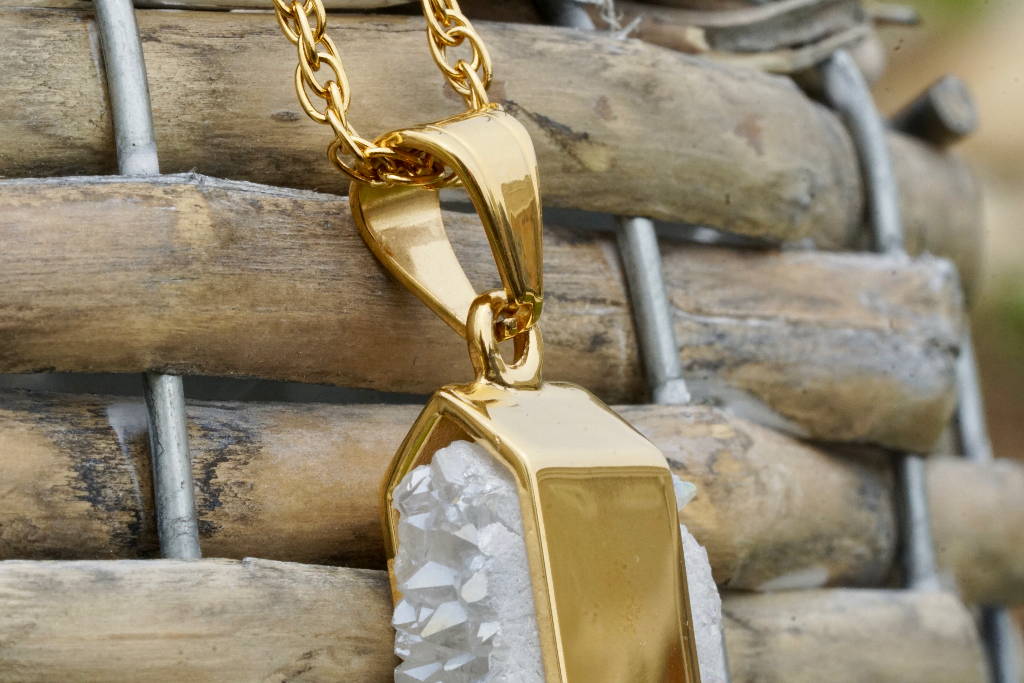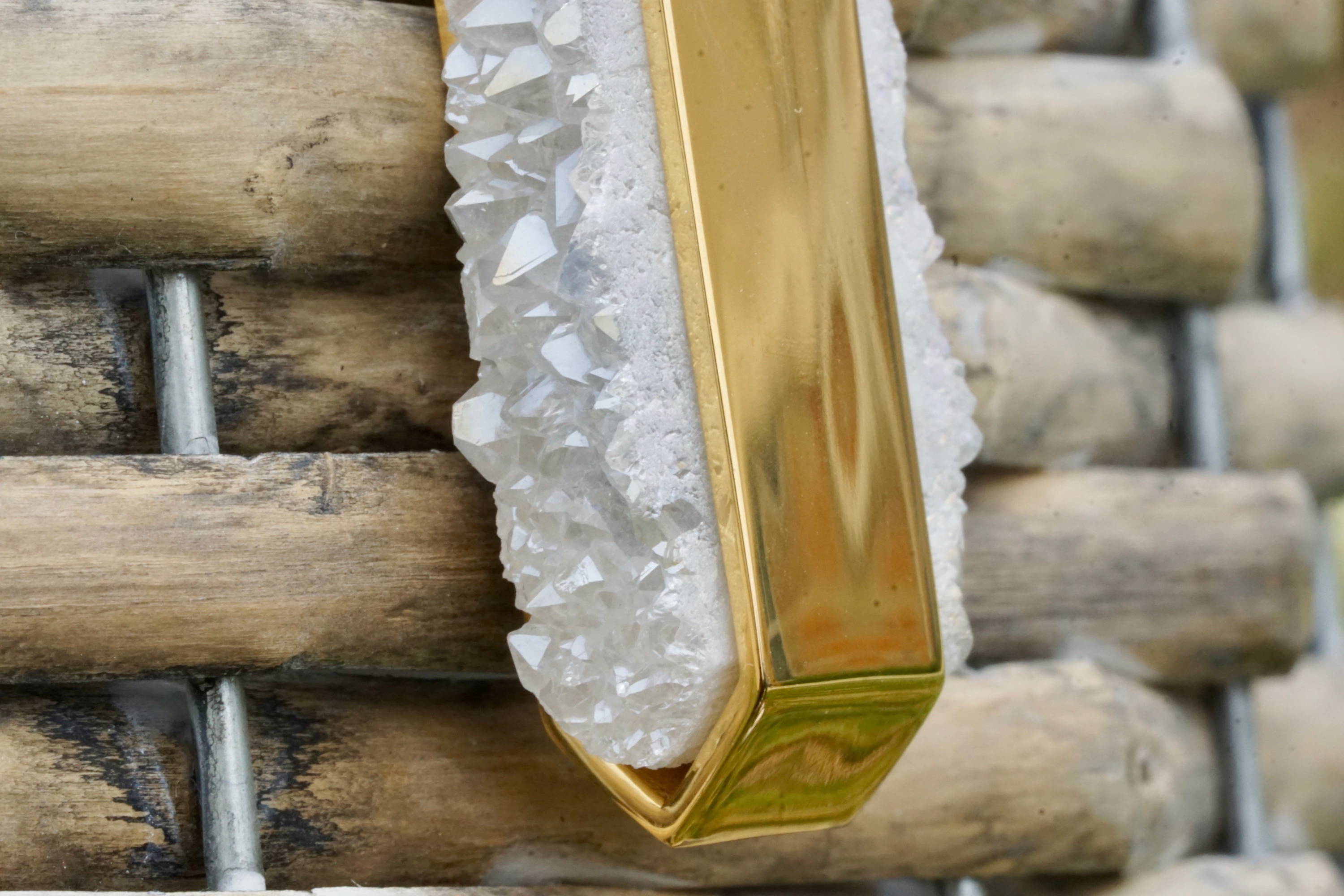 What is the history behind the Quartz Necklace Design?
KA's best selling Quartz Bangle helped to inspire this design. Steven, KA Founder and Managing Director actually designed this piece himself! He did really well, right?! Steven loved Crystal's Quartz Bangle design and wanted to create a similar necklace to compliment that piece, something that could be dressed up or down. The stone and setting were the biggest inspiration, and he also wanted it to have a symmetrical aspect so you could see the intricacies of the stone's formation. The initial design went through three rounds of design changes, making sure that the chain selected added to the design, instead of overpowering it. The Bangle Collection - Quartz Necklace was finally released around April 2017 and is offered in three metal options, Gold, Silver, and Rose Gold.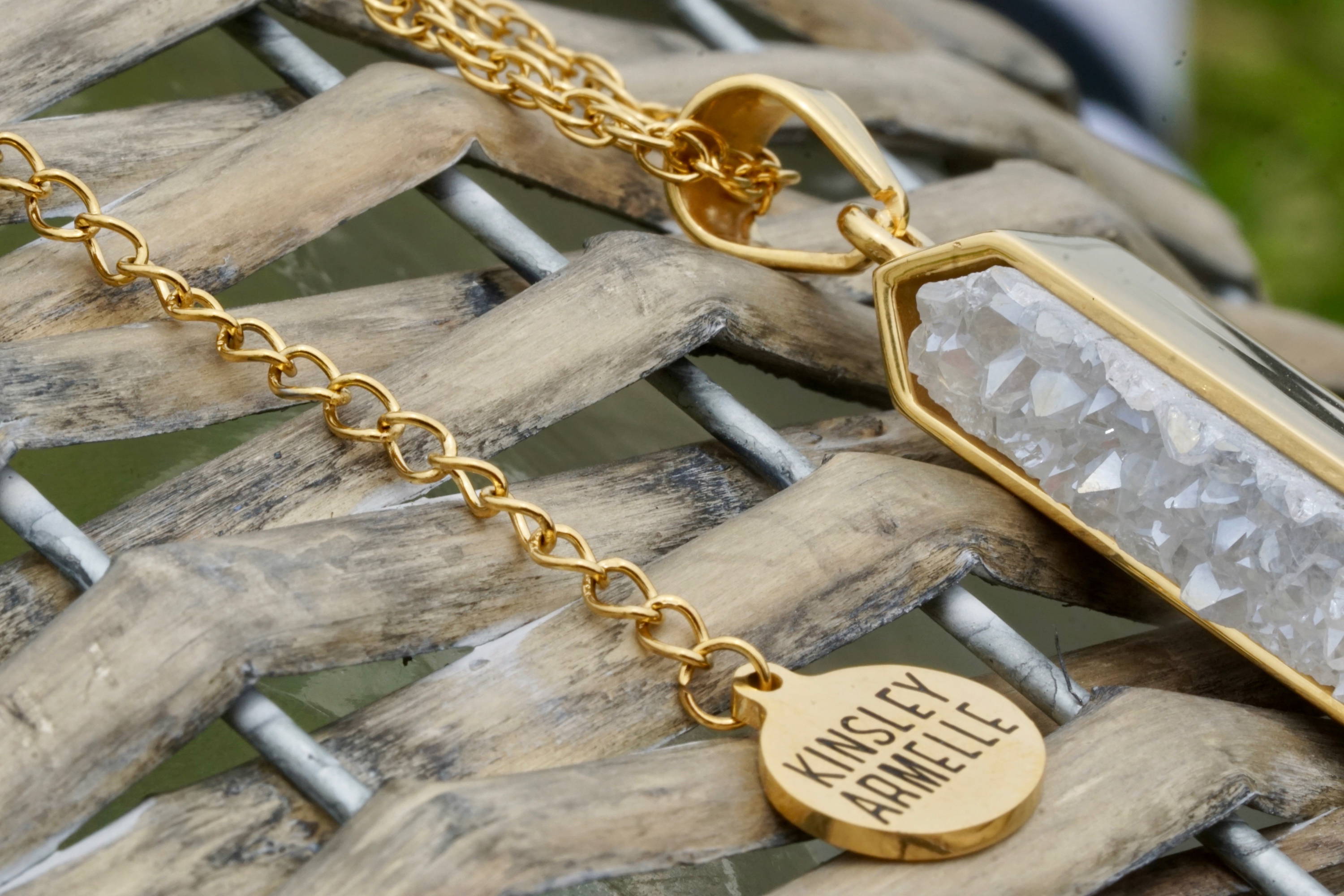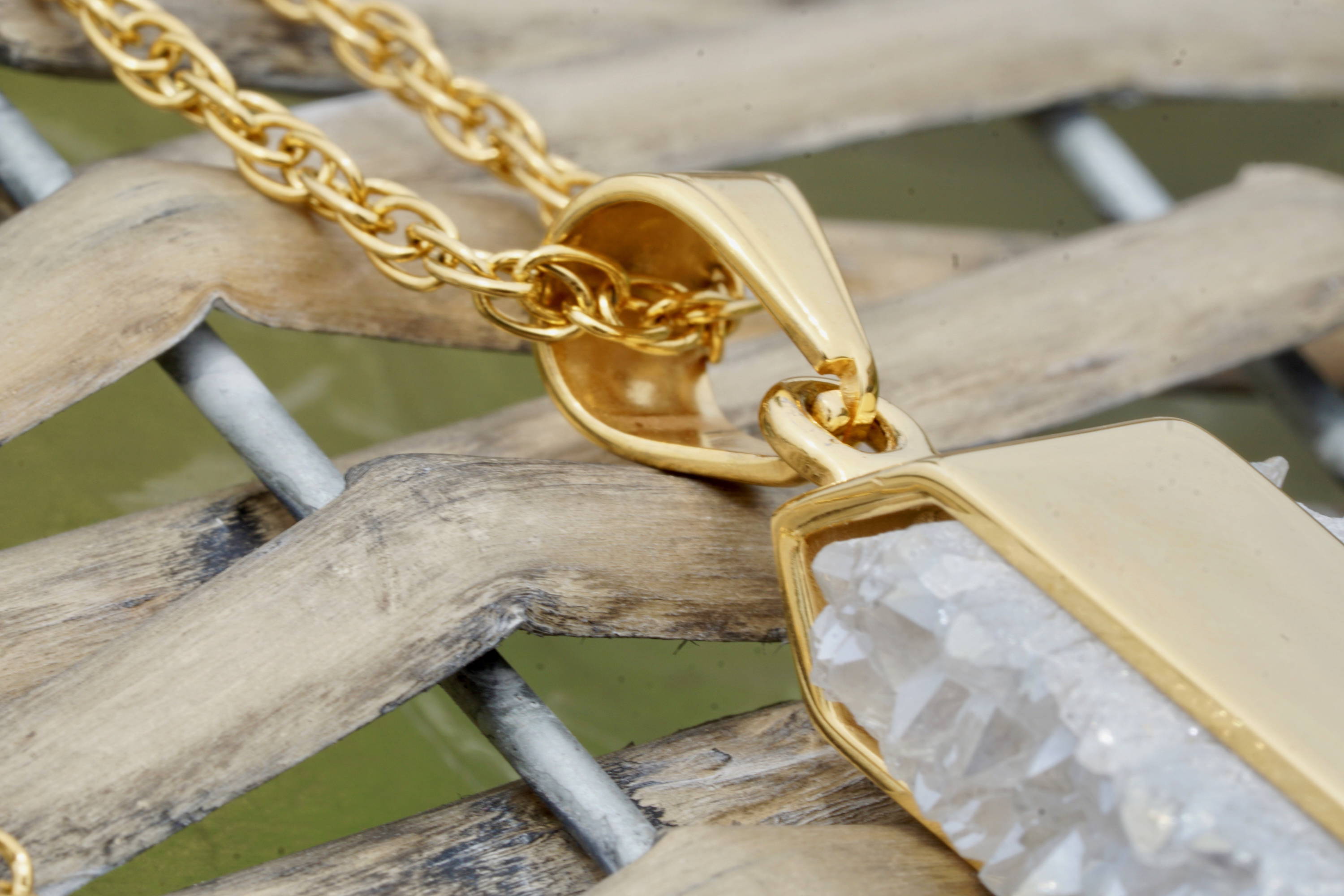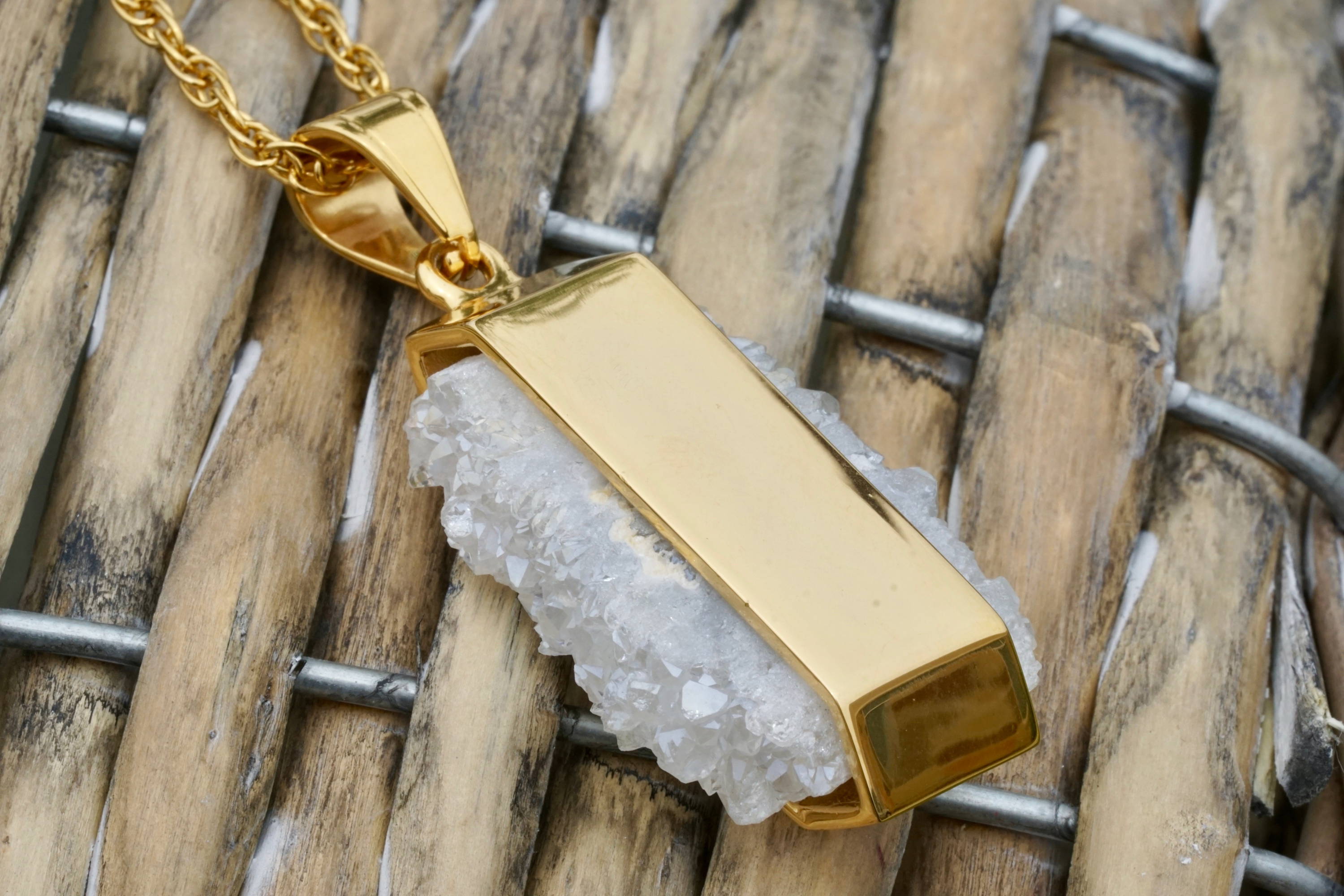 What makes this design unique?
Our Quartz Necklace features dual raw quartz stones. Each of the stones are hand picked, natural stones, and no two stones are alike. We do hand select the rocks and we tend to like thicker (more sparkly) stones, but it's not a guaranty when choosing the rocks. We actually do not know what kind of stone we will have until the rock is opened, so a lot of time and care go into choosing the best stones for each piece. Both stones are set in an 18K smooth gold, ion-plated stainless steel pendant. We use the highest quality plating in the industry, not only for the design aspect, but for the durability and wearability of ion-plated designs. The Kinsley Armelle charm and 34" chain included with the pendant are also 18K gold ion plated. This piece was designed to last and the design is timeless.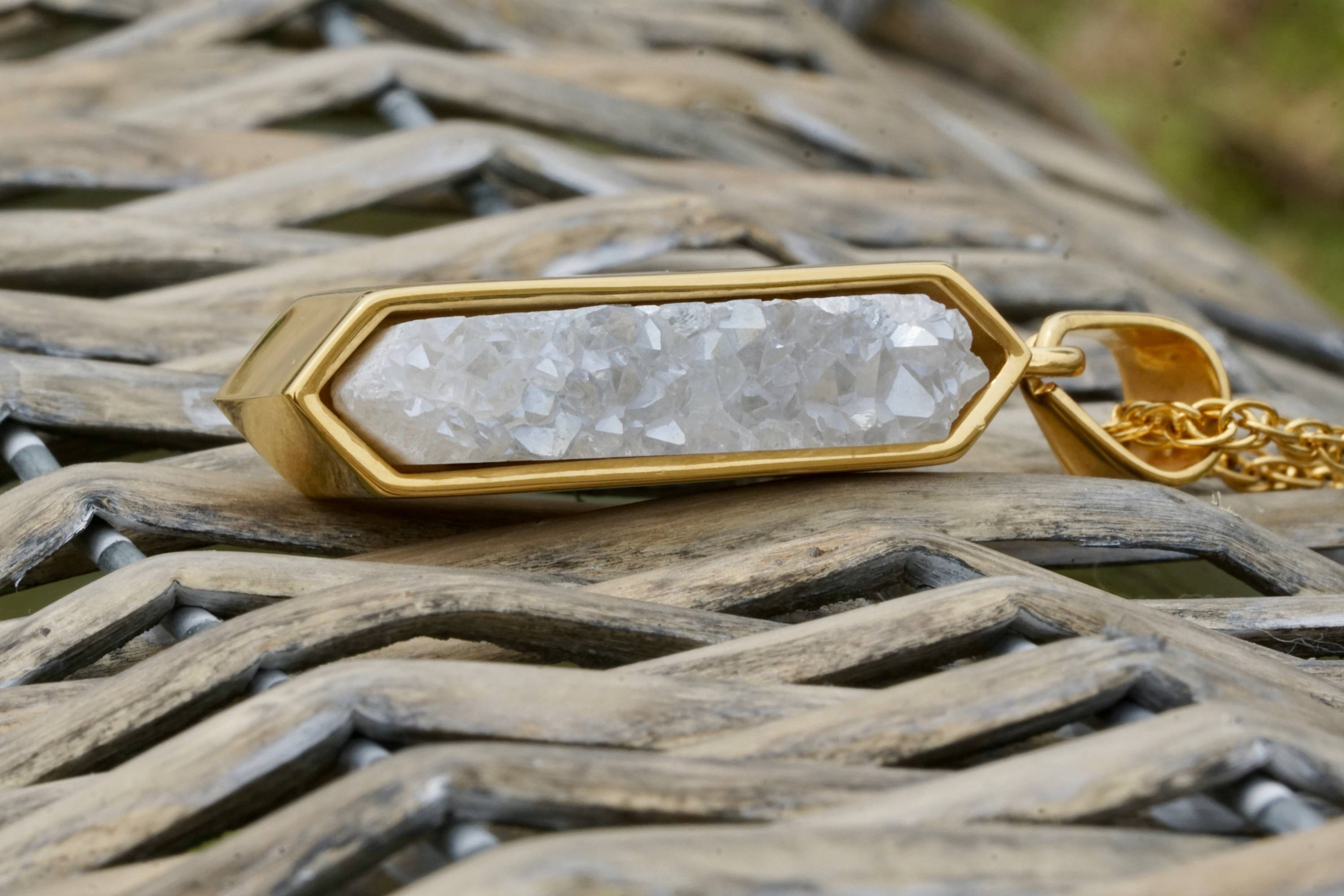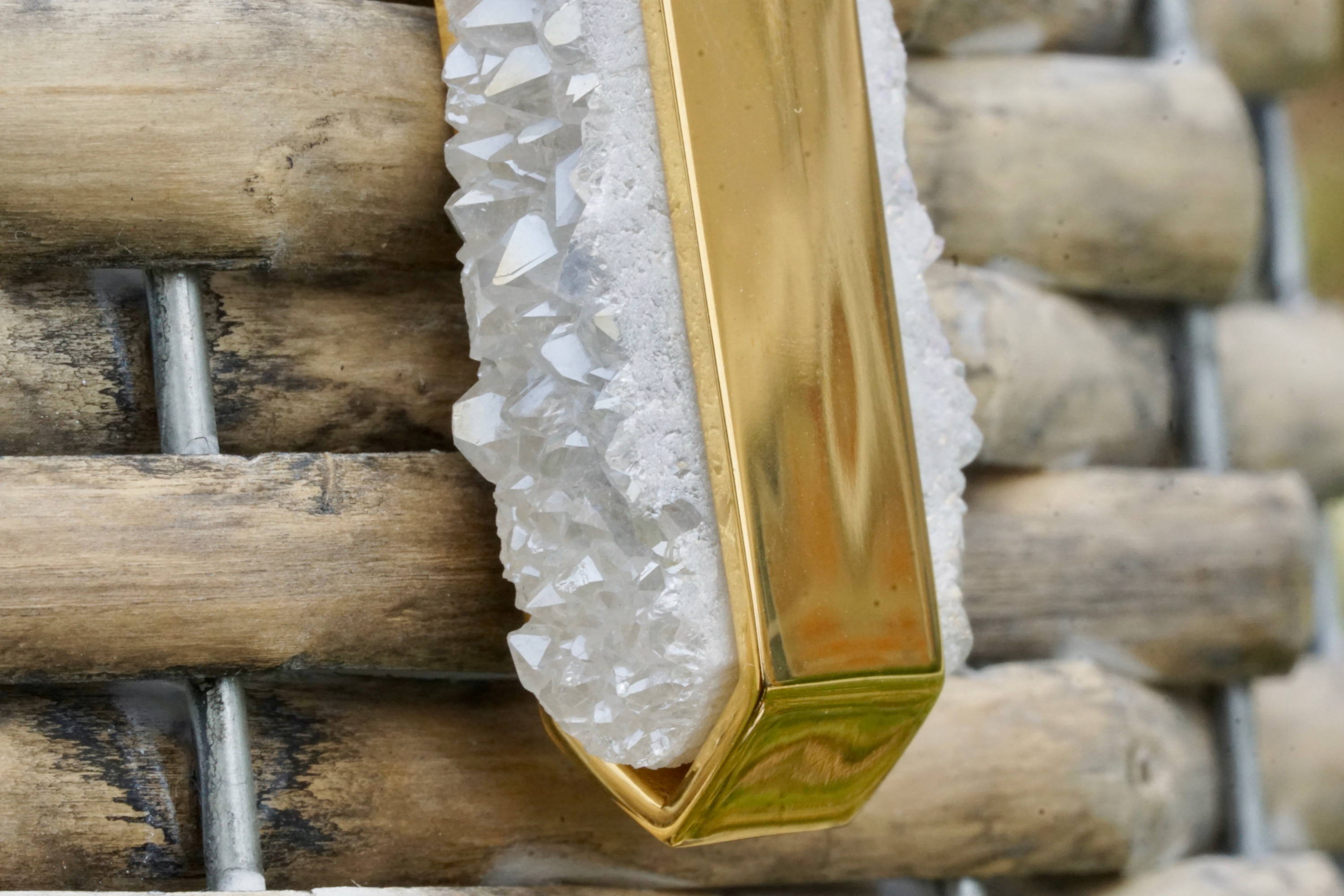 How does Kinsley Armelle suggest styling this piece?
Crystal loves to wear this necklace with the matching bangle, stacked with other bracelets that complement her current outfit. The beauty of this piece is that the options are limitless. This necklace is long, which gives you a lot of versatility. Our Spring 2018 release includes two rings in our Bangle Collection, Magna Quartz and Parvus Quartz and Crystal has been pairing both with our Quartz Necklace for a chic, effortless look.
So what are you waiting for?
Add a Bangle Collection - Quartz Necklace to your KA Collection Today! We offer three different metal tone options ... Gold, Silver or Rose Gold.