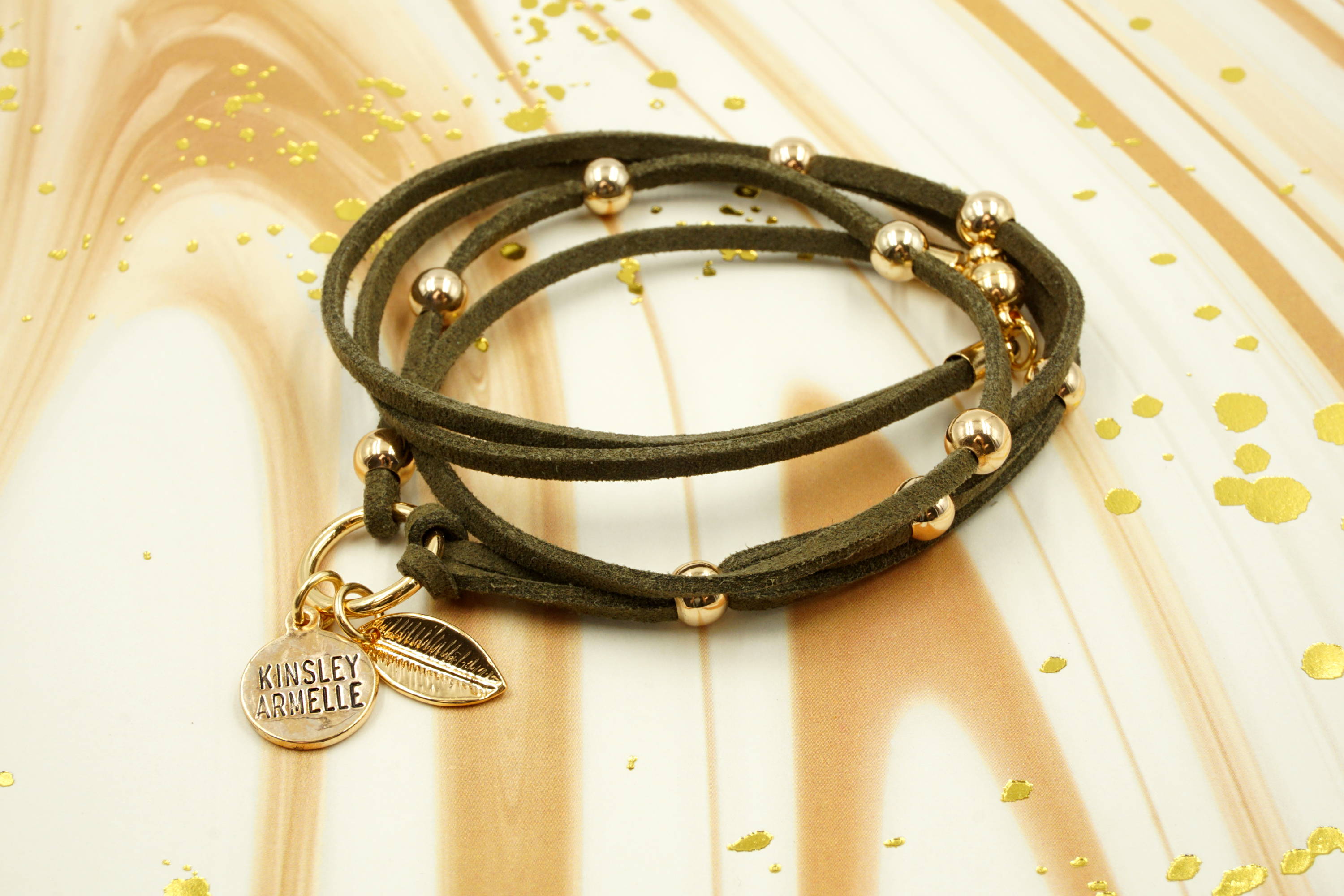 What was the inspiration behind our Wrap Collection Moss Bracelet?
Our Wrap Collection Moss Bracelet made its debut in the Fall of 2017. We knew we wanted the design to be great for layering and that is exactly what the Wrap Collection Moss Bracelet does best! We designed the bracelet to be versatile and transition well into the colder months. We chose a warm hue of green and a feather charm to adorn this design. Feathers universally symbolize flight and freedom, which we absolutely LOVE!
What are our Wrap Collection Moss Bracelets made of?  
Our Wrap Collection Moss Bracelets are Kinsley Armelle's very FIRST suede design. (Suede is leather with one side rubbed to make a velvety napped finish.) This design also features a magnetic clasp for easy wear. The metal accents and feather charm are both yellow gold plated.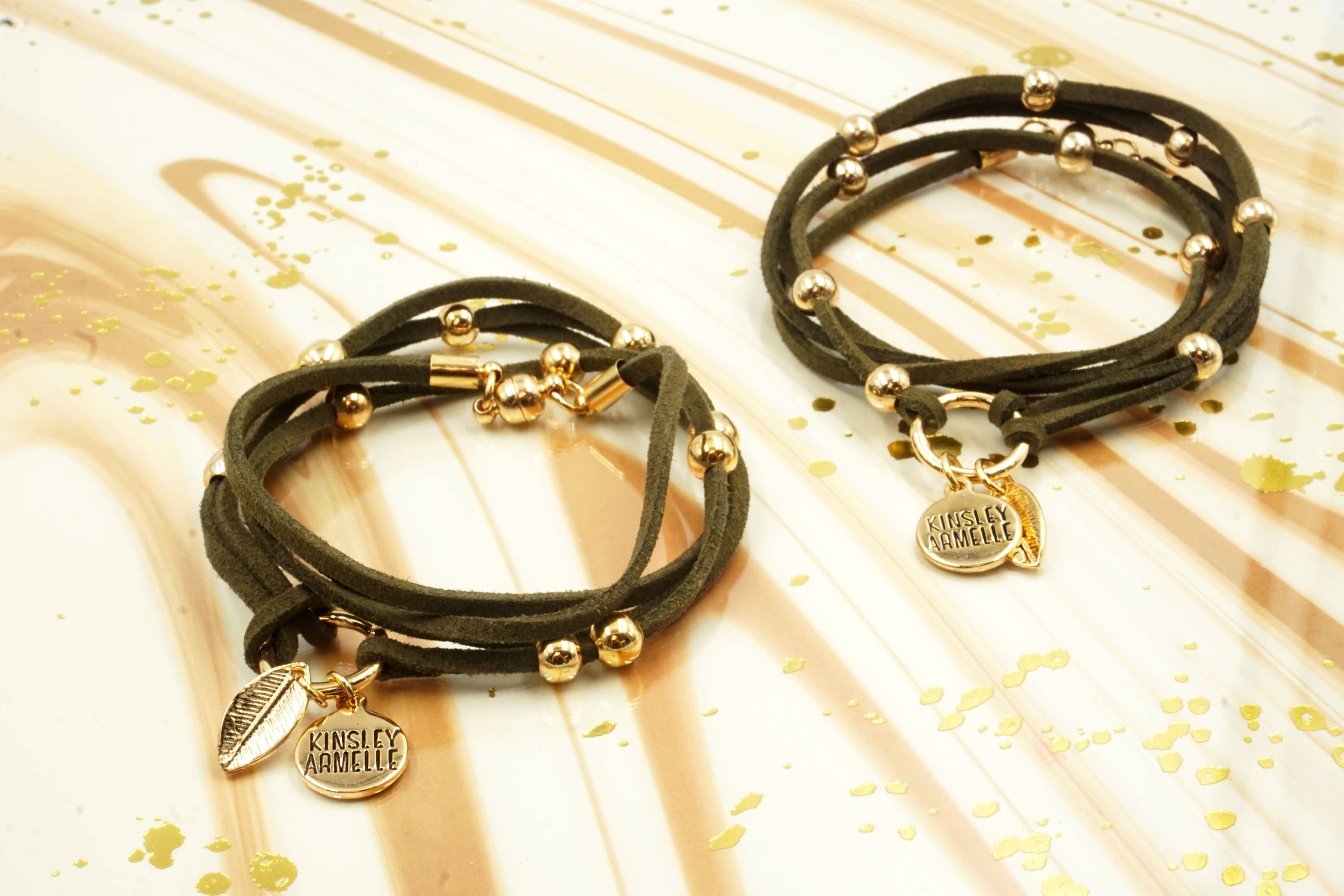 What is the best way to style our Wrap Collection - Moss BRacelets?
Our Wrap Collection Moss Bracelet is the epitome of versatile. You can wear this design as a bracelet OR a necklace. It pairs beautifully with all of our all metal designs. The design is lightweight, great for layering, and the PERFECT color for Fall!
So what are you waiting for?
Add one of our Wrap Collection Moss Bracelets to your KA Collection today!