What was the inspiration behind our Kinsley Collection Bracelets?
Our Kinsley Collection Bracelets were inspired by our Love Collection Bracelets. We had originally designed our Love Collection Bracelets in Winter 2016. They were the first KA designs to use ion-plated stainless steel. The Love Collection Bracelets became top sellers almost overnight and are now KA Staples.
KA celebrated our ONE YEAR Anniversary on February 5th 2017. For our Spring 2017 release, we wanted to create a similar bracelet. In celebration of our first years success, we wanted to create a design celebrating our brand. We chose the same bracelet shape (as the Love Collection Bracelets) but instead of detailing the Kinsley Armelle engraving in black, we left it as is, for a subtle, simple look. We absolutely LOVE our Kinsley Collection Bracelets and we hope you enjoy stacking them as much as we do!
Where did the name Kinsley Armelle come from?
(From Crystal) "That is actually a funny story! Steven and I built this company together, from the ground up. We try our absolute best to do every single task 'in-house', we even operated KA inside our own home for 17 months before we actually got an office space. We definitely consider Kinsley Armelle to be our first 'child' and only daughter (as of now). When I decided to pursue jewelry designing full-time, we wanted to re-brand and start fresh. Steven immediately began searching online for baby names and our two favorites were Kinsley and Armelle!"
How can you style OUR Kinsley Collection Bracelets?
Our Kinsley Collection Bracelets can be worn alone, stacked with our Love Collection Bracelets, or layered with almost any of our beaded designs. Shop some of our collector favorites below!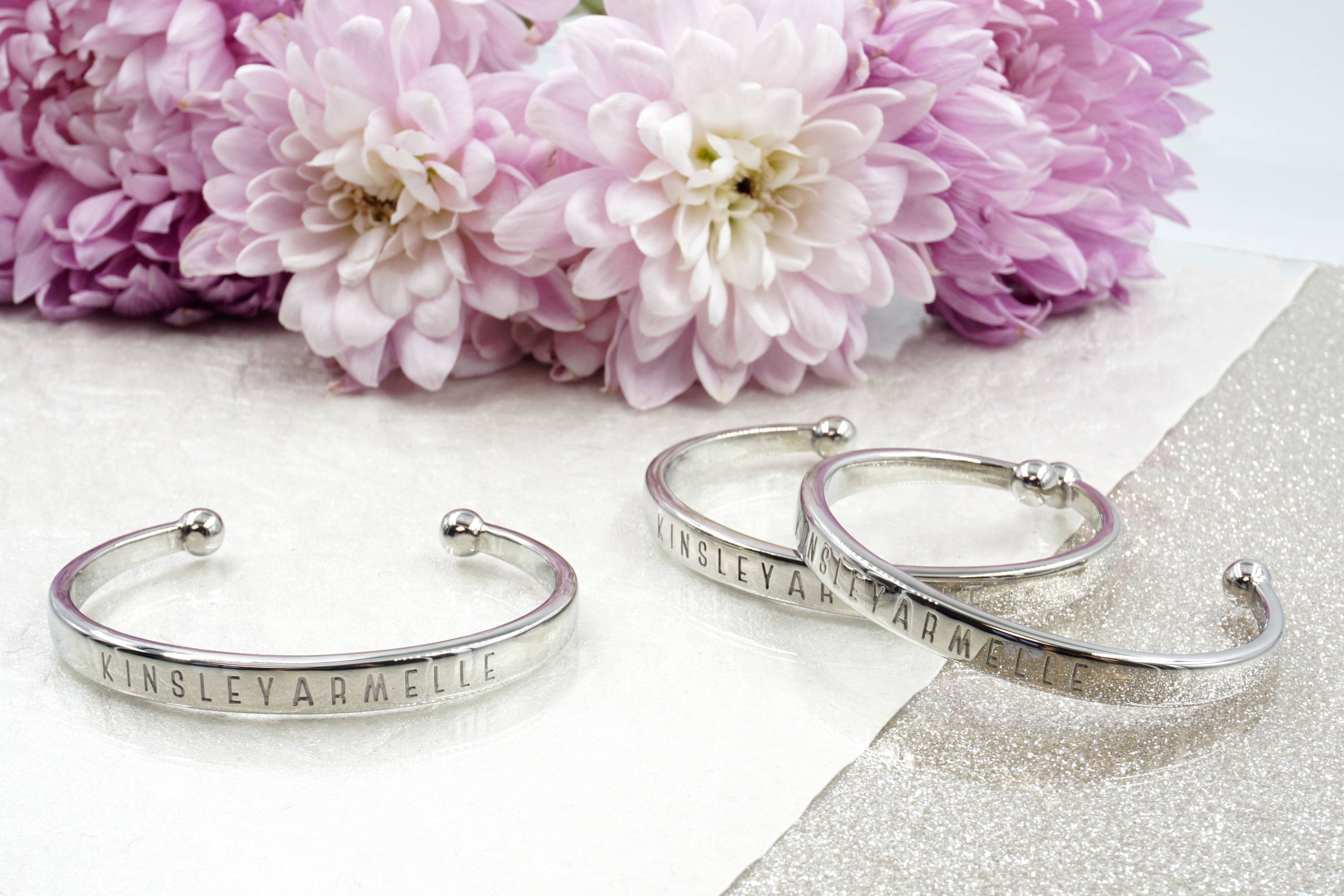 So what are you waiting for?
Add one of our Kinsley Collection Bracelets to your KA Collection today!