KA'S EXCLUSIVE WATCH COLLECTION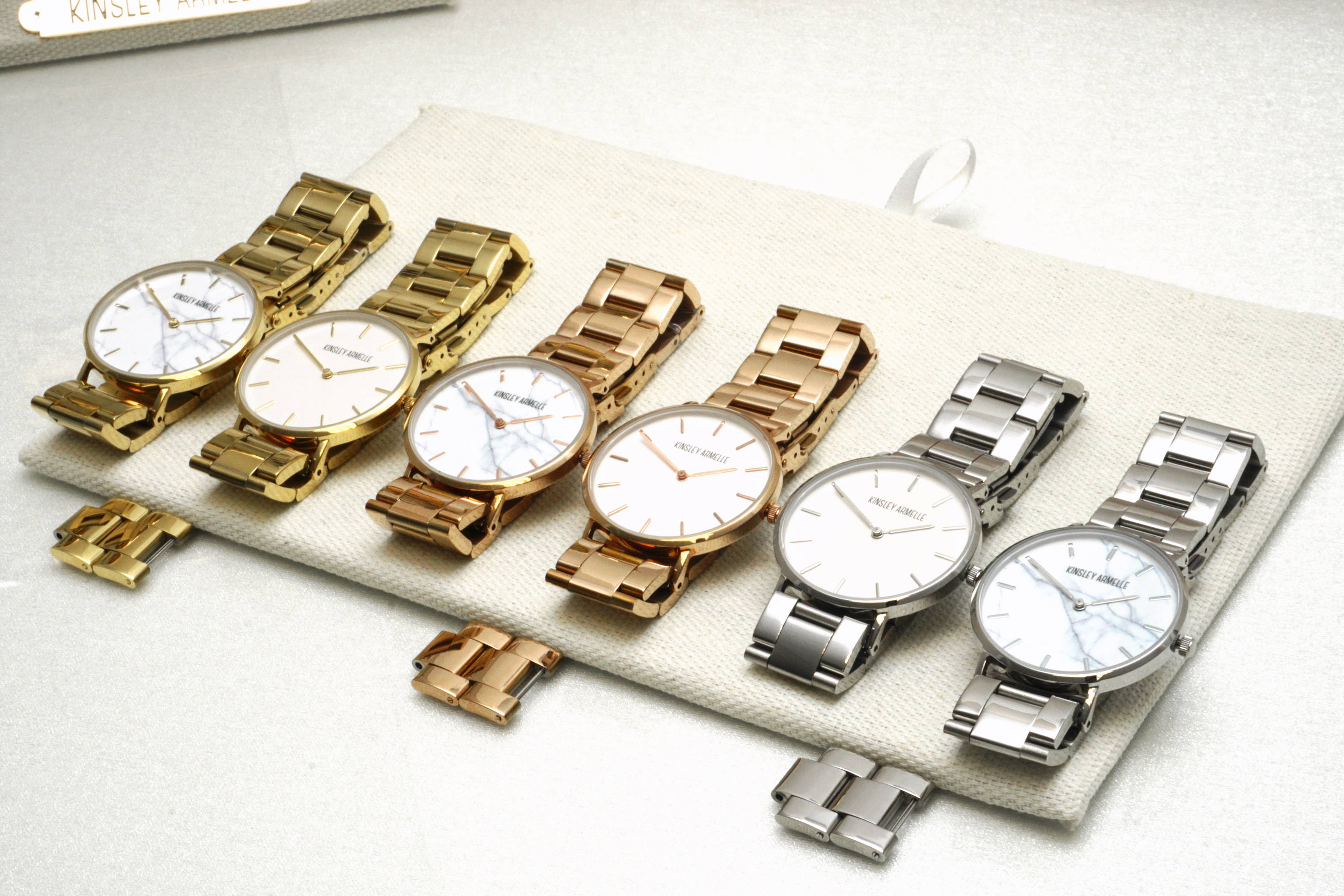 KA has created an exquisite line of watches featuring simple, elegant pieces and a timeless design. Each and every timepiece features a 36mm case with Japan movement, is water resistant up to 3 ATM, and has a genuine leather and/or ion plated stainless steel band.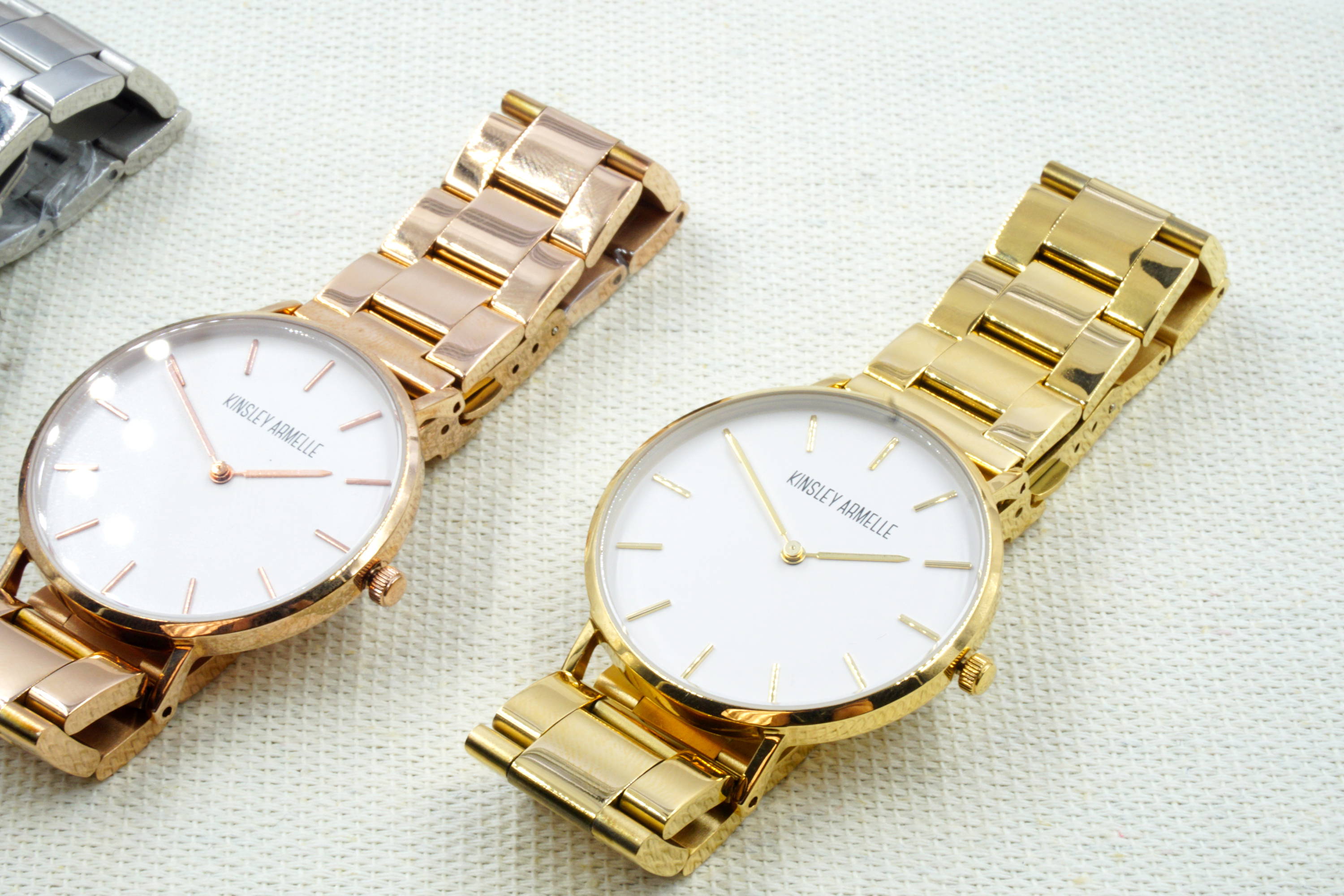 Ion plating is one of the most advanced surface finishing processes in the jewelry industry to date. The gold coating from traditional coating processes is not as durable or wear resistant. Ion plating adds a titanium nitride layer to stainless steel and then a thin layer of gold coating is applied.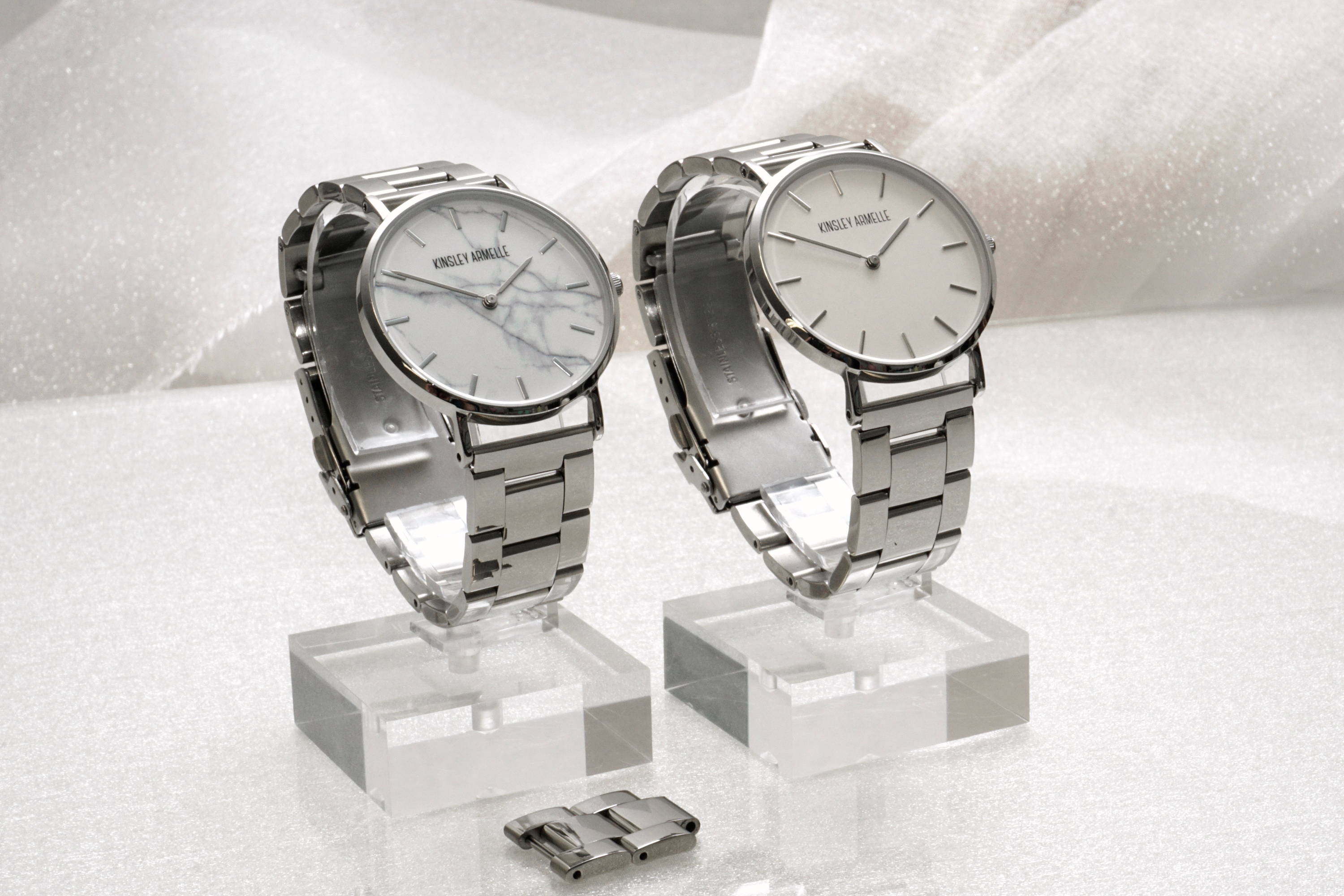 KA uses 18k gold on our gold and rose gold designs. Our silver designs are simply ion-plated stainless steel because the natural finish is silver.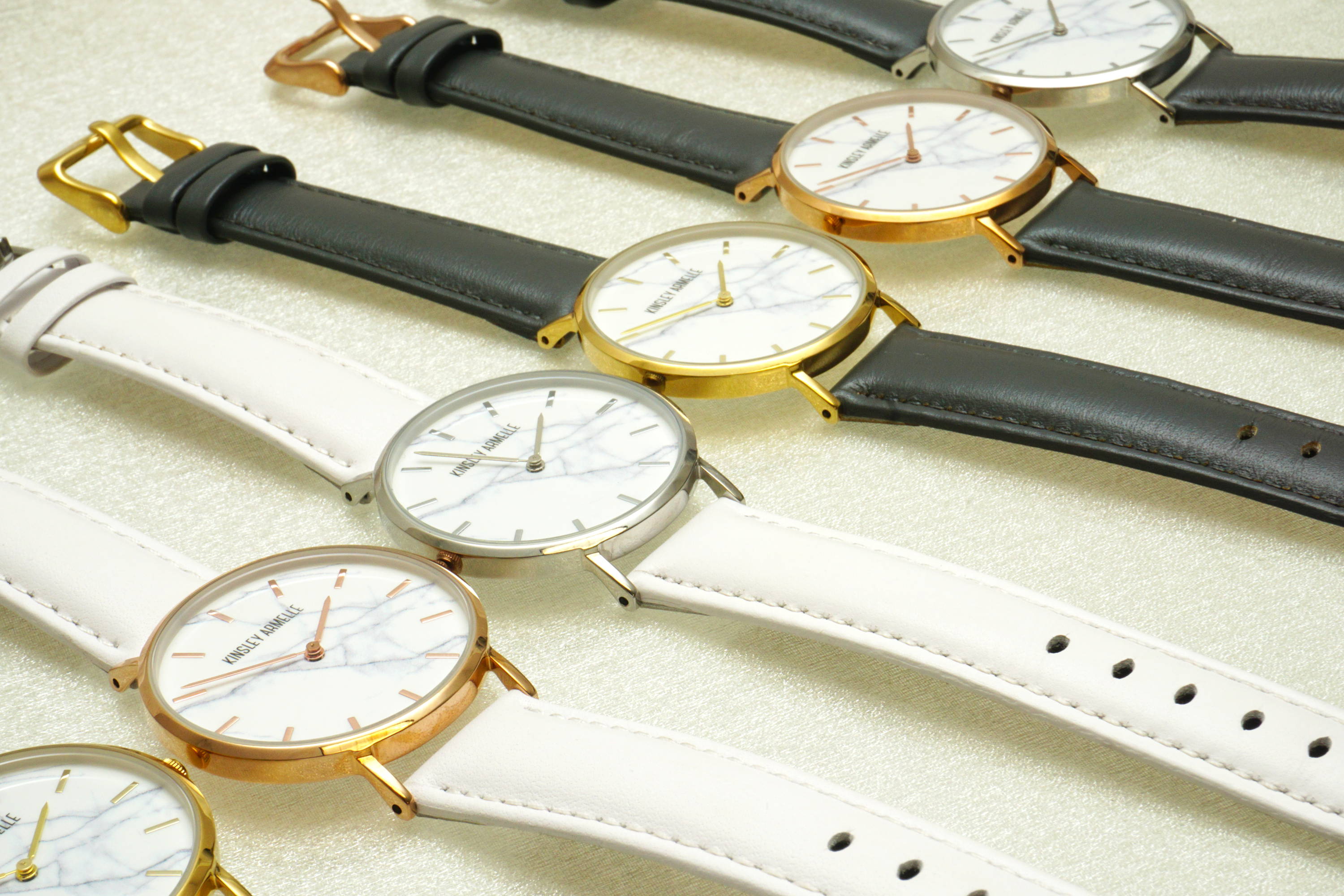 Both of our steel and leather bands are adjustable from 6.5 - 8.5 inches. Our steel designs include two extra ion-plated stainless steel links for additional length, if needed. With over 18 different style options to choose from, there is a Tempus Collection design for everyone.